Keystone Cuisine
Keystone Cuisine takes viewers across the state to dine at Pennsylvania's unique restaurants. Learn about these culinary gems from the staff who keep them running, and take a peek inside the kitchens where the magic happens. Visit award winning or well-known eateries, and explore Pennsylvania restaurants you never knew existed, serving stories waiting to be told.
PCN, Proud to bring Pennsylvania History & Culture to you.
CLICK TO NOMINATE YOUR FAVORITE RESTAURANT
Keystone Cuisine will return July 12 at 9 PM.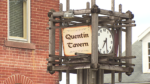 July 12, 2020: Quentin Tavern, Quentin PA
-
The Quentin Tavern dates back to the 1840s, and includes smaller dining rooms and a large outside seating area, featuring a stage and a 200 + year old cigar tree. General Manager Lauren Borges gives us a tour of the establishment and talks about the history of the building, and Kitchen Manager Chris Young makes […]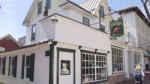 July 19, 2020: The Tavern Restaurant, State College PA
-
The Tavern Restaurant in State College was opened by two friends after World War II when they wanted to introduce a new restaurant to the area. Owner Pat Daugherty takes us through the restaurant to showcase the history of the building and restaurant, and Chef Curtis Beisecker prepares one of his signature dishes. Keystone Cuisine […]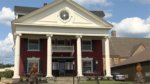 July 26, 2020: Revival on Lincoln, Bellevue PA
-
Revival on Lincoln is housed in a restored building in Bellevue, and the owners, Chris and John, hope to jump start the revitalization of their neighborhood. Chris gives us a tour of the property, and John tells us about the history and his experience owning and renovating the restaurant. Executive Chef Jamie Sola makes two […]
Schedule
Crafting Keystone Cuisine 2020
Crafting Keystone Cuisine 2020
By: Kes Baker, Assistant Producer
The year 2020 has been a year like no other. With COVID-19 still an active concern, many businesses had to be creative and rethink the way they operate and interact with their customers. They want to make sure everyone remains safe and healthy while still enjoying good food and a fun atmosphere. On this season of Keystone Cuisine, we aim to show you how some of the state's establishments have adapted to these uncertain times.
While dine-in services and business hours may have changed, one thing that hasn't is the history and charm of each restaurant. Whether it's a historical building, exciting visitors, memorabilia and décor, Keystone Cuisine brings intriguing restaurants right into your living room.
Each episode starts with a tour of the establishment, giving viewers a chance to get to know the people and the story -- how it came to be, events they hold, and the history behind the building, menu, and décor. Instead of a full cooking demonstration, chefs will show off their most popular dishes and talk about how they're made and why they make the restaurant so special.
This season of Keystone Cuisine will also include a look back at restaurants visited in previous seasons, like the Quentin Tavern in Quentin, and the Tavern Restaurant in State College. Past episodes also include the Dobbin House, located in one of the oldest buildings in Gettysburg and filled with historic décor; the Union Canal House in Hershey, which is home to Underground Railroad tunnels, and the Millworks in Harrisburg, which also has a small brewery operation as well as artist galleries and studios.
Episodes are available on demand.
On Demand - Keystone Cuisine Summer 2019
The Tavern Restaurant, Keystone Cuisine
Elwood, Keystone Cuisine
Greystone Restaurant, Keystone Cuisine
Revival on Lincoln, Keystone Cuisine
Quentin Tavern, Keystone Cuisine
Powerhouse Eatery, Keystone Cuisine
Hickory Bridge Farm Restaurant, Keystone Cuisine
The Brewerie at Union Station, Keystone Cuisine
U.S. Hotel Tavern, Keystone Cuisine
On Demand - Keystone Cuisine Summer 2018
The Barn at Allenberry, Keystone Cuisine
The Historic Fairfield Inn, Keystone Cuisine
Union Canal House, Keystone Cuisine
The Millworks, Keystone Cuisine
Black Powder Tavern, Keystone Cuisine
Revere Tavern, Keystone Cuisine

Shop Keystone Cuisine