PCN is a non-profit public affairs cable television network that is available on all Pennsylvania cable systems.
We receive neither state nor federal funding. Pennsylvania cable companies voluntarily carry our programming on their systems, and without the generous support and friendship of the following participating cable partners, our programming would not be possible.
PCN would like to thank the following partners for their HD coverage of the network.
ADAMS CABLE SERVICE | APOGEE | ARMSTRONG CABLE | BEAVER VALLEY | BLUE RIDGE COMMUNICATIONS | BREEZELINE | BROCKWAY TELEVISION | CHARTER (SPECTRUM) | CITIZENS CABLE | COMCAST | COMMONWEALTH MEDIA SERVICES | COMMUNITY CABLE | FAIRPOINT COMMUNICATIONS | HILTON HARRISBURG | HOMETOWN UTILICOM | HTC COMMUNICATIONS | JB CABLE | KUHN COMMUNICATIONS | LAUREL HIGHLAND | LUTHER ACRES | NEP DATAVISION | PATRIOT CABLE SYSTEM | RCN | SERVICE ELECTRIC | VELOCITY NETWORKS | VERIZON FIOS | WINDSTREAM | WIRE TELE-VIEW CORPORATION | YOUNGSVILLE TELEVISION CORPORATION | ZITO MEDIA

| Location | Standard Channel | HD Channel |
| --- | --- | --- |
| Carbondale | 99 | |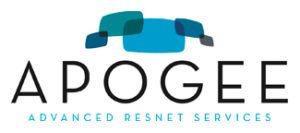 | Location | Standard Channel | HD Channel |
| --- | --- | --- |
| Edinboro | 3.1 | |

| Location | Standard Channel | HD Channel |
| --- | --- | --- |
| Butler | 47 | 161 |
| California | 64 | 161 |
| Connellsville | 64 | 161 |
| Edinboro | 22 | 160 |
| Fawn Grove | 47 | 161 |
| Grove City | 47 | 161 |
| Meadville | 31 | 161 |
| North Clarion | 10 | 161 |
| Oxford | 18 | 160 |
| Sandy Lake | 47 | 161 |
| Somerset | 16 | 161 |
| Tidioute | 10 | 161 |
| Titusville | 10 | 161 |
| Zelienople | 47 | 161 |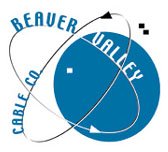 | Location | Standard Channel | HD Channel |
| --- | --- | --- |
| Rome | 21 | |

| Location | Standard Channel | HD Channel |
| --- | --- | --- |
| Beach Lake | 98 | |
| Bentley Creek | 98 | |
| Blossburg | 55 | |
| Carbon | 24 | 624 |
| Duncannon | 4 | 624 |
| Dushore | 98 | 624 |
| Ephrata | 18 | 624 |
| Galeton | 55 | 624 |
| Gillette | 98 | |
| Gouldsboro | 98 | 624 |
| Hawley | 98 | 624 |
| Hemlock Falls | 98 | 624 |
| Honesdale | 98 | 624 |
| Mansfield | 55 | 624 |
| Milford | 98 | 624 |
| Millerton | 40 | |
| Morris Run | 55 | 624 |
| New Albany | 98 | 624 |
| Newberry | 4 | 624 |
| Newfoundland | 98 | 624 |
| Roseville | 40 | |
| Slatington | 7 | 624 |
| South Heidelburg | 18 | 624 |
| Stroudsberg | 24 | 624 |
| Trails End | 98 | 624 |
| Troy | 55 | 624 |
| Tunkhannock | 98 | 624 |
| Wellsboro | 55 | 624 |
| Westover Hills | 98 | |

| Location | Standard Channel | HD Channel |
| --- | --- | --- |
| Altoona | 17 | |
| Berwick | 21 | 721 |
| Bradford | 9 | |
| Clearfield | 14 | |
| Johnstown | 17 | |
| Mifflinburg | 12 | |
| Pocono | 21 | 721 |
| Schuykill | 21 | 721 |
| Shippenville | 15 | |
| Warren | 9 | |

| Location | Standard Channel | HD Channel |
| --- | --- | --- |
| Brockway | 18 | |

| Location | Standard Channel | HD Channel |
| --- | --- | --- |
| CTVA | 26 | |
| CTVA | 35 | |
| Elkland | 6 | |
| Erie | 22 | |
| Franklin | 59 | |
| Greenville | 18 | |
| Jefferson | 18 | |
| Lawrenceville | 6 | |
| Sharon | 35 | |
| Struthers | 35 | |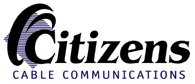 | Location | Standard Channel | HD Channel |
| --- | --- | --- |
| Mammoth | 16 | |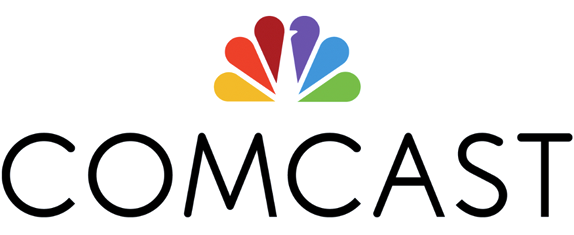 | Location | Standard Channel | Standard Channel |
| --- | --- | --- |
| Adams County | 14/95 | 1127 |
| Adams County - Hanover | 186 | 1127 |
| Allegheny County | 100 | 1127 |
| Allegheny County - Monroeville/Bethel Park | 110 | 1127 |
| Allegheny County - Pittsburgh | 48 | 1127 |
| Armstrong County - Tarentum, Kiskiminetas | 100 | 1127 |
| Armstrong County - Rural Valley | 48 | 1127 |
| Beaver County | 100 | 1127 |
| Berks County | 98 | 1127 |
| Bradford County | 60 | 1127 |
| Bucks County | 186 | 1127 |
| Cambria County - Adams | 110 | 1127 |
| Cambria County - Central City | 186 | 1127 |
| Centre County | 21 | 1127 |
| Centre County - State College | 22 | 1127 |
| Chester County | 186 | 1127 |
| Clarion County | 51 | 1127 |
| Clinton County - Lock Haven | 41 | 1127 |
| Clinton County - Mill Hall | 21 | 1127 |
| Cumberland County | 74 | 1127 |
| Dauphin County - Harrisburg | 74 | 1127 |
| Dauphin County - Hershey/Millersburg | 20 | 1127 |
| Dauphin County - Lykens | 14 | 1127 |
| Delaware County | 186 | 1127 |
| Elk County - Ridgeway | 43 | 1127 |
| Elk County - Smethport/Johnstown | 186 | 1127 |
| Franklin/Fulton County | 186 | 1127 |
| Greene County | 100 | 1127 |
| Huntingdon County | 13 | 1127 |
| Indiana County - Armagh | 40 | 1127 |
| Indiana County - Blairsville | 40/110 | 1127 |
| Jefferson County - Punxsutawney | 43 | 1127 |
| Jefferson County - Brookville | 51 | 1127 |
| Lancaster County/Lackawanna County | 186 | 1127 |
| Lawrence County | 48/ 110 | 1127 |
| Lebanon County | 64 | 1127 |
| Luzerne County | 186 | 1127 |
| Lycoming County | 21 | 1127 |
| McKean/Montgomery County | 186 | 1127 |
| Mifflin County - Lewistown | 98 | 1127 |
| Mifflin County - Mt Union/Hilly | 13 | 1127 |
| Mifflin County - Reedsville | 63 | 1127 |
| Northumberland County | 12 | |
| Perry County | 51 | 1127 |
| Philadelphia County | 186 | 1127 |
| Schuylkill County - Lykens | 14 | 1127 |
| Schuylkill County - Pottsville | 186 | 1127 |
| Schuylkill County - Hamburg | 98 | 1127 |
| Somerset County | 48 | 1127 |
| Sullivan County | 10 | |
| Venango County | 51 | 1127 |
| Washington County - Canonsburg | 48/100 | 1127 |
| Washington County - McKeesport | 100 | 1127 |
| Washington County - Waynesboro/Mt Alto | 186 | 1127 |
| Westmoreland County - Greensburg | 100 | 1127 |
| Westmoreland County - Plum/BethelPark | 110 | 1127 |
| York County | 186 | 1127 |

| Location | Standard Channel | HD Channel |
| --- | --- | --- |
| PA Capitol | 74 | 90.1 |

| Location | Standard Channel | HD Channel |
| --- | --- | --- |
| East Smithfield | 98 | |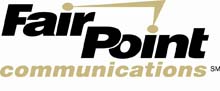 | Location | Standard Channel | HD Channel |
| --- | --- | --- |
| Bentleyville | 34 | |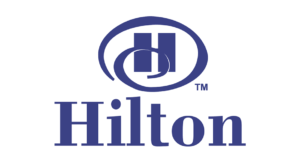 | Location | Standard Channel | HD Channel |
| --- | --- | --- |
| Harrisburg | 58 | |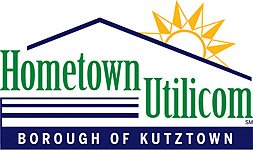 | Location | Standard Channel | HD Channel |
| --- | --- | --- |
| Kutztown | 74 | |

| Location | Standard Channel | HD Channel |
| --- | --- | --- |
| Hickory | 59 | |

| Location | Standard Channel | HD Channel |
| --- | --- | --- |
| Primrose | 48 | |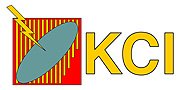 | Location | Standard Channel | HD Channel |
| --- | --- | --- |
| Walnut Bottom | 13 | |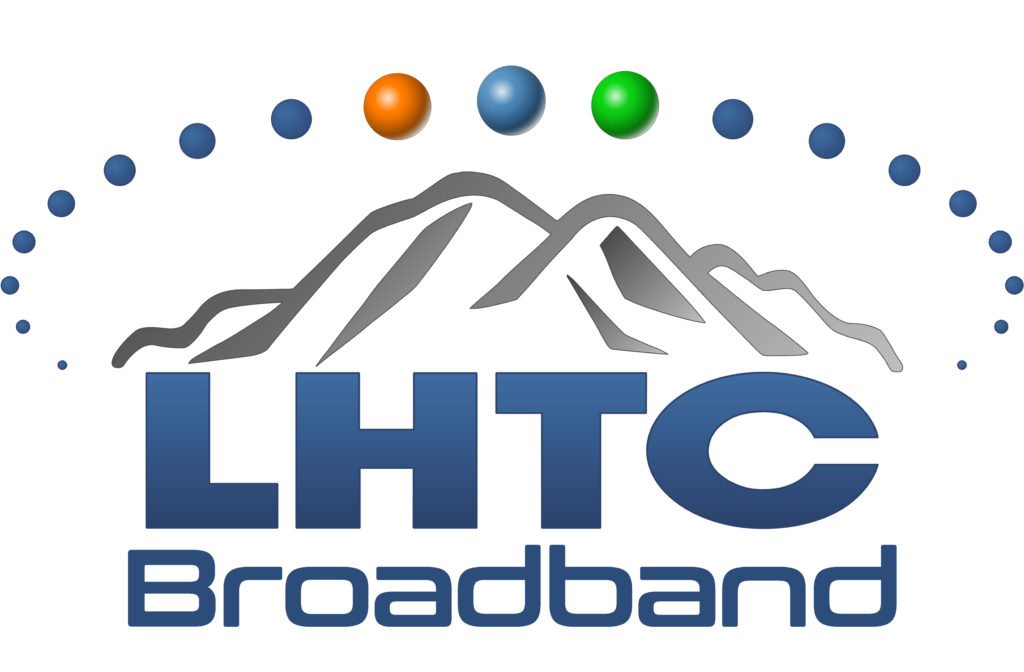 | Location | Standard Channel | HD Channel |
| --- | --- | --- |
| Laurel Highland | 20 | |

| Location | Standard Channel | HD Channel |
| --- | --- | --- |
| Luther Acres | 104 | |

| Location | Standard Channel | HD Channel |
| --- | --- | --- |
| Forest City | 68 | |

| Location | Standard Channel | HD Channel |
| --- | --- | --- |
| Fort Indiantown Gap | 50 | 150 |
| Lick | 50 | 150 |
| Morrison | 50 | 150 |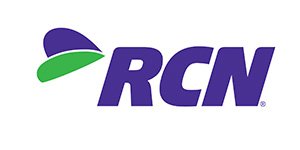 | Location | Standard Channel | HD Channel |
| --- | --- | --- |
| Lehigh Valley | 97 | |
| Philadelphia | 55 | |

| Location | Standard Channel | HD Channel |
| --- | --- | --- |
| Lehigh Valley | 15 | 515 |
| Wilkes-Barre | 16 | 516 |

| Location | Standard Channel | HD Channel |
| --- | --- | --- |
| Lehigh Valley | 25 | 525 |
| Philadelphia | 20 | 520 |
| Philadelphia | 17 | 517 |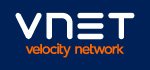 | Location | Standard Channel | HD Channel |
| --- | --- | --- |
| Erie | 74 | |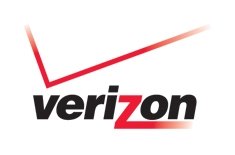 | Location | Standard Channel | HD Channel |
| --- | --- | --- |
| Verizon Fios V014 - Harrisburg | 9 | 509 |
| Verizon Fios V08 - Philadelphia | 9 | |
| Verizon Fios V011 - Pittsburgh | 21 | 521 |

| Location | Standard Channel | HD Channel |
| --- | --- | --- |
| State College | 22 | |

| Location | Standard Channel | HD Channel |
| --- | --- | --- |
| Pottsville | 22 | |
| Tremont | 22 | |

| Location | Standard Channel | HD Channel |
| --- | --- | --- |
| Irvine | 115 | |
| Pittsfield | 115 | |
| Youngsville | 115 | |

| Location | Standard Channel | HD Channel |
| --- | --- | --- |
| Austin | 22 | |
| Coudersport | 22 | |
| Emporium | 22 | |
| Johnsonburg | 22 | |
| Port Allegheny | 22 | |
| St. Marys | 22 | |
Updated February 21, 2019