PA Books
PA Books is a weekly program on PCN that features an hour-long conversation with authors of newly published books on topics unique to Pennsylvania. After more than 20 years on the air, the program continues to produce an extensive video collection of interviews with the experts on Pennsylvania's history and culture. PA Books has preserved key moments for Pennsylvania by focusing on significant events like the Battles of Gettysburg and the Industrial Revolution, examining the lives of Pennsylvania's most famous citizens like W.C. Fields and Andrew Mellon, and hosting notable guests like Pulitzer Prize-Winner Joseph Ellis and former Phillies' greats Bill White and Tug McGraw. Back when it premiered on PCN in 1996, PA Books was only available on PCN on cable. With the PCN Select streaming service, viewers can stream new and on demand episodes of PA Books at any time.
New episodes air Sundays at 7 PM. You can also catch your favorite episodes daily at 8 AM.

Upcoming Episodes: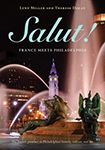 February 28: "Salut!: France Meets Philadelphia" with Lynn Miller & Therese Dolan
-
One highly visible example of French influence on the city of Philadelphia is the Benjamin Franklin Parkway, modeled on the Champs-Élysées. In "Salut!", Lynn Miller and Therese Dolan trace the fruitful, three-centuries-long relationship between the City of Brotherly Love and France. This detailed volume illustrates the effect of Huguenots settling in Philadelphia and 18-year-old William […]
Dick Thornburgh – "Where the Evidence Leads"
-
Dick Thornburgh, former Pennsylvania Governor and US Attorney General, died on December 31 at the age of 88. Gov. Thornburgh served as Pennsylvania's 41st Governor from 1979- 1987, and was known for his handling of the Three Mile Island nuclear accident in 1979. In 1988, he was appointed US Attorney General by President […]
Weekly Schedule
Date
Time
Episode
Monday March 1
08:00 AM
PA Books "Salut!: France Meets Philadelphia"
Tuesday March 2
08:00 AM
PA Books "The First Congress"
Wednesday March 3
08:00 AM
PA Books "The Good Nurse"
Thursday March 4
08:00 AM
PA Books "The Amish"
Friday March 5
08:00 AM
PA Books "Native American in the Susquehanna River Valley, Past and Present"
Sunday March 7
07:00 PM
PA Books "Beyond the Art Spirit "
On Demand - PA Books
PA BOOKS PROMO 2020 (25Yrs)
Becoming Philadelphia: How an Old American City Made Itself New Again, PA Books
Calder: The Conquest of Space: The Later Years: 1940-1976, PA Books
Dead Letters: Delivering Unopened Mail From a Pennsylvania Ghost Town, PA Books
The Founding Fortunes: How the Wealthy Paid for and Profited from America's Revolution, PA Books
Geography, Geology, and Genius: How Coal and Canals Ignited the American Industrial Revolution - PA Books
Hell with the Lid Off: Inside the Fierce Rivalry Between the 1970s Oakland Raiders and Pittsburgh Steelers, PA Books
The Houses of Louis Kahn, PA Books
Moravian Soundcapes: A Sonic History of the Moravian Missions in Early Pennsylvania, PA Books
Out of the Woods: From Deerfield to the Grand Circuit, PA Books
Playing Politics with Natural Disaster: Hurricane Agnes, The 1972 Election, and the Origins of FEMA - PA Books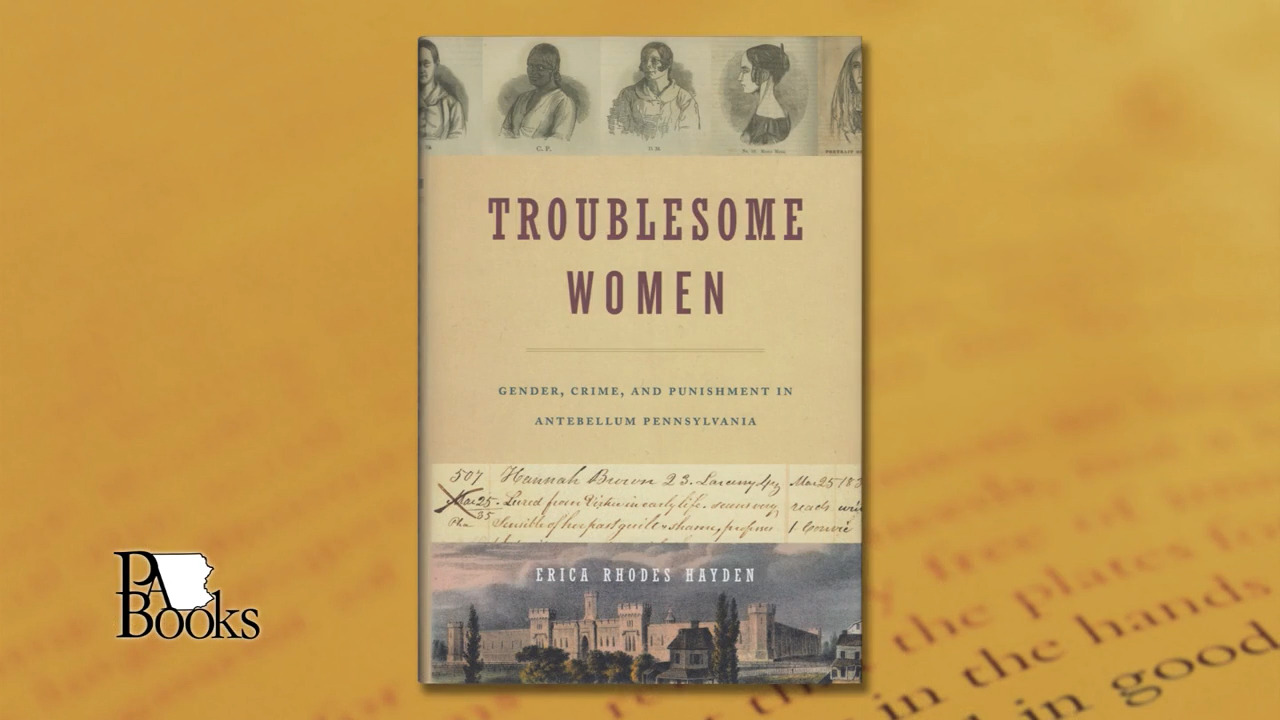 Troublesome Women Gender Crime and Punishment in Antebellum Pennsylvania, PA Books
*Books featured in these episodes are not available from PCN*

Shop PA BOOKS