PA Books
PA Books is a weekly program on PCN that features an hour-long conversation with authors of newly published books on topics unique to Pennsylvania. After more than 20 years on the air, the program continues to produce an extensive video collection of interviews with the experts on Pennsylvania's history and culture. PA Books has preserved key moments for Pennsylvania by focusing on significant events like the Battles of Gettysburg and the Industrial Revolution, examining the lives of Pennsylvania's most famous citizens like W.C. Fields and Andrew Mellon, and hosting notable guests like Pulitzer Prize-Winner Joseph Ellis and former Phillies' greats Bill White and Tug McGraw. Back when it premiered on PCN in 1996, PA Books was only available on PCN on cable. With the PCN Select streaming service, viewers can stream new and on demand episodes of PA Books at any time.
New episodes air Sundays at 7 PM. You can also catch your favorite episodes daily at 8 AM.

Upcoming Episodes: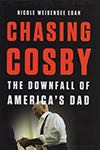 "Chasing Cosby," February 23 at 7 pm
-
Bill Cosby's decades-long career as a sweater-wearing, wholesome TV dad came to a swift and stunning end on April 26, 2018, when he was convicted of drugging and sexually assaulting Andrea Constand. The mounting allegations against Bill Cosby--more than 60 women have come forward to accuse him of similar crimes--and his ultimate conviction were a […]
Weekly Schedule
Date
Time
Episode
Monday February 17
08:00 AM
PA Books "The Life and Loves of Thaddeus Stevens"
Monday February 17
09:00 AM
PA Books "Young Washington: How Wilderness & War Forged America's Founding Father"
Monday February 17
10:00 AM
PA Books "Mr. President"
Monday February 17
11:00 AM
PA Books "The Return of George Washington, 1783-1789"
Monday February 17
12:00 PM
PA Books "The Indian World of George Washington"
Monday February 17
01:00 PM
PA Books "The Quartet"
Monday February 17
02:00 PM
PA Books "Liberty's First Crisis"
Monday February 17
03:00 PM
PA Books "Jefferson, Madison, & the Making of the Constitution"
Monday February 17
04:00 PM
PA Books "Ike's Bluff"
Monday February 17
09:00 PM
PA Books "James Buchanan and the Coming of the Civil War"
On Demand - PA Books
PA Books Generic
Chasing Cosby: The Downfall of America's Dad, PA Books
The Life and Loves of Thaddeus Stevens, PA Books
Oscar Charleston: The Life and Legend of Baseball's Greatest Forgotten Player, PA Books
Pittsburgh and the Great Steel Strike of 1919, PA Books
Rush
Smiling Banjo: A Half Century of Love and Music at the Philadelphia Folk Festival, PA Books
Stealing Wyeth, PA Books
Stolen: Five Free Boys Kidnapped Into Slavery and Their Astonishing Odyssey Home, PA Books
Twilight of the Hemlocks and Beeches, PA Books
World of Trouble: A Philadelphia Quaker Family's Journey Through the American Revolution, PA Books

Shop PA BOOKS