PA Books
PA Books is a weekly program on PCN that features an hour-long conversation with authors of newly published books on topics unique to Pennsylvania. After more than 20 years on the air, the program continues to produce an extensive video collection of interviews with the experts on Pennsylvania's history and culture. PA Books has preserved key moments for Pennsylvania by focusing on significant events like the Battles of Gettysburg and the Industrial Revolution, examining the lives of Pennsylvania's most famous citizens like W.C. Fields and Andrew Mellon, and hosting notable guests like Pulitzer Prize-Winner Joseph Ellis and former Phillies' greats Bill White and Tug McGraw. Back when it premiered on PCN in 1996, PA Books was only available on PCN on cable. With the PCN Select streaming service, viewers can stream new and on demand episodes of PA Books at any time.
New episodes air Sundays at 7 PM. You can also catch your favorite episodes daily at 8 AM.

Upcoming Episodes: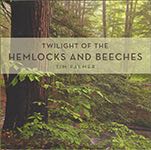 "Twilight of the Hemlocks & Beeches," February 2 at 7 pm
-
The eastern hemlock and North American beech once thrived from Maine to Georgia, casting shade on trout streams, nourishing wildlife large and small, and gracing uncounted valleys, mountainsides, parks, and backyards. These trees now face tragic decimation by exotic insects and pathogens. Tim Palmer's photos record the splendor of the cherished hemlock and beech in […]
Weekly Schedule
Date
Time
Episode
Monday January 27
08:00 AM
PA Books "Pittsburgh and the Great Steel Strike of 1919"
Tuesday January 28
08:00 AM
PA Books "A Lenape among the Quakers"
Wednesday January 29
08:00 AM
PA Books "Chef Tell"
Thursday January 30
08:00 AM
PA Books "Growing Up Amish: The Rumspringa Years"
Friday January 31
08:00 AM
PA Books "The Burning of Chambersburg and McCausland's Raid"
Sunday February 2
07:00 PM
PA Books "Twilight of the Hemlocks & Beeches"
On Demand - PA Books
PA Books Generic
Bosom Friends: The Intimate World of James Buchanan and William Rufus King, PA Books
Chasing Cosby: The Downfall of America's Dad, PA Books
"Lee is Trapped and Must be Taken" - Eleven Fateful Days after Gettysburg: July 4 - 14, 1863; PA Books
Little Italy in the Great War: Philadelphia's Italians on the Battlefield and Home Front, PA Books
Pittsburgh and the Great Steel Strike of 1919, PA Books
Rush
Smiling Banjo: A Half Century of Love and Music at the Philadelphia Folk Festival, PA Books
Stealing Wyeth, PA Books
Stolen: Five Free Boys Kidnapped Into Slavery and Their Astonishing Odyssey Home, PA Books
World of Trouble: A Philadelphia Quaker Family's Journey Through the American Revolution, PA Books

Shop PA BOOKS