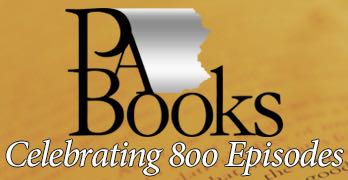 PA Books is a weekly program on PCN that features an hour-long conversation with authors of newly published books on topics unique to Pennsylvania. After 20 years on the air, the program continues to produce an extensive video collection of interviews with the experts on Pennsylvania's history and culture. PA Books has preserved key moments for Pennsylvania by focusing on significant events like the Battles of Gettysburg and the Industrial Revolution, examining the lives of Pennsylvania's most famous citizens like W.C. Fields and Andrew Mellon, and hosting notable guests like Pulitzer Prize-Winner Joseph Ellis and former Phillies' greats Bill White and Tug McGraw. Back when it premiered on PCN in 1996, PA Books was only available on PCN on cable. With the recent addition of the subscription service, PCN Select, viewers can stream new and on demand episodes of PA Books at any time.
On March 11, 2018, PCN televised episode number 800 of PA Books. For program number 800, the guest was Chester County's Walt Koken, a master of the fiddle and banjo, playing "Old Time Music", traditional music handed down through generations of mountain folks in West Virginia, North Carolina, Kentucky, and Pennsylvania. The music was brought to America by Scots-Irish immigrants who carried the tunes with them as they headed west from Philadelphia, through Pennsylvania, and into the Blue Ridge Mountains. "The wonderful thing about Old Time Music," says PA Books host Brian Lockman, "Is that it has a devoted audience who appreciate something out of the mainstream. Kind of like PCN viewers."
To celebrate the contribution to preserving Pennsylvania's history and culture by PA Books, the 18 favorites, including the 800th episode, will be available streaming on PCN Select. The 18 PA Books interviews were selected to tell the story of the state through a wide range of topics and guests. 
---
---
Upcoming Episodes: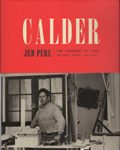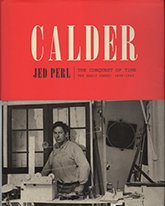 "Calder: The Conquest of Time," August 26 at 7pm
-
Alexander Calder is one of the most beloved and widely admired artists of the twentieth century. Anybody who has ever set foot in a museum knows him as the inventor of the mobile, America's unique contribution to modern art. But only now, forty years after the artist's death, is the full story of his life […]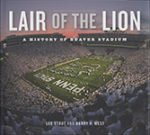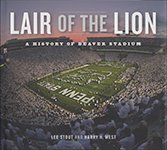 "Lair of the Lion," September 2 at 7 pm
-
Historian Lee Stout and engineering professor Harry H. West show how Penn State's Beaver Stadium came to be, including a look at its predecessors, "Old" Beaver Field, built in 1893 on a site centrally located northeast of Old Main, and "New" Beaver Field, built on the northwest corner of campus in 1909. Stout and West […]
---
Recent Episodes: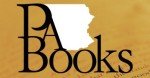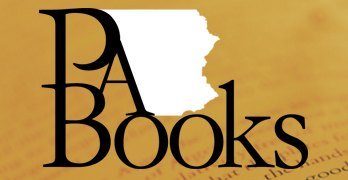 "Fire on the Mountain"
-
Walt Koken, the founding member of the Highwoods Stringband, reminisces about traveling and playing old time music in the 1960's and 1970's, and the people he met while barnstorming, before and during his days in the band. Description courtesy of Mudthumper Music. PA Books airs Sunday nights at 7 pm. Click here to enjoy more […]
---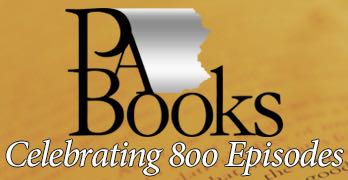 Celebrate the PA Books 800th episode milestone with PCN!
Watch our 18 favorites streaming on demand on PCN Select.
To see why these 18 interviews made the list, read our press release here.