PA Books
PA Books is a weekly program on PCN that features an hour-long conversation with authors of newly published books on topics unique to Pennsylvania. After more than 20 years on the air, the program continues to produce an extensive video collection of interviews with the experts on Pennsylvania's history and culture. PA Books has preserved key moments for Pennsylvania by focusing on significant events like the Battles of Gettysburg and the Industrial Revolution, examining the lives of Pennsylvania's most famous citizens like W.C. Fields and Andrew Mellon, and hosting notable guests like Pulitzer Prize-Winner Joseph Ellis and former Phillies' greats Bill White and Tug McGraw. Back when it premiered on PCN in 1996, PA Books was only available on PCN on cable. With the PCN Select streaming service, viewers can stream new and on demand episodes of PA Books at any time.
New episodes air Sundays at 7 PM. You can also catch your favorite episodes daily at 8 AM.

Upcoming Episodes: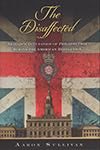 "The Disaffected," September 22 at 7 pm
-
Elizabeth and Henry Drinker of Philadelphia were no friends of the American Revolution. Yet neither were they its enemies. The Drinkers were a merchant family who, being Quakers and pacifists, shunned commitments to both the Revolutionaries and the British. They strove to endure the war uninvolved and unscathed. They failed. In 1777, the war came […]
Weekly Schedule
Date
Time
Episode
Monday September 16
08:00 AM
PA Books "Smokin' Joe: The Life of Joe Frazier"
Tuesday September 17
08:00 AM
PA Books "Growing Up Amish"
Wednesday September 18
08:00 AM
PA Books "Spies in the Continental Capital"
Thursday September 19
08:00 AM
PA Books "City Contented, City Discontented: A History of Modern Harrisburg"
Friday September 20
08:00 AM
PA Books "30 Years Under the Beam"
Sunday September 22
07:00 PM
PA Books "The Disaffected"
On Demand - PA Books
PA Books Generic
Frank Furness: Architecture in the Age of the Great Machines, PA Books
Idlewild: History and Memories of Pennsylvania's Oldest Amusement Park, PA Books
Remembering Lattimer: Labor, Migration, and Race in Pennsylvania Anthracite Country
Smiling Banjo: A Half Century of Love and Music at the Philadelphia Folk Festival, PA Books
Smokin' Joe: The Life of Joe Frazier
Unlikely General: "Mad" Anthony Wayne and the Battle for America, PA Books
War, Memory, and the 1913 Gettysburg Reunion, PA Books
The Western Delaware Indian Nation, 1730–1795: Warriors and Diplomats, PA Books
William Penn: A Life, PA Books
Workers on Arrival: Black Labor in the Making of America, PA Books