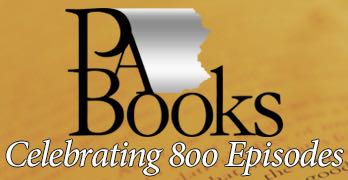 PA Books is a weekly program on PCN that features an hour-long conversation with authors of newly published books on topics unique to Pennsylvania. After 20 years on the air, the program continues to produce an extensive video collection of interviews with the experts on Pennsylvania's history and culture. PA Books has preserved key moments for Pennsylvania by focusing on significant events like the Battles of Gettysburg and the Industrial Revolution, examining the lives of Pennsylvania's most famous citizens like W.C. Fields and Andrew Mellon, and hosting notable guests like Pulitzer Prize-Winner Joseph Ellis and former Phillies' greats Bill White and Tug McGraw. Back when it premiered on PCN in 1996, PA Books was only available on PCN on cable. With the recent addition of the subscription service, PCN Select, viewers can stream new and on demand episodes of PA Books at any time.
On March 11, 2018, PCN televised episode number 800 of PA Books. For program number 800, the guest was Chester County's Walt Koken, a master of the fiddle and banjo, playing "Old Time Music", traditional music handed down through generations of mountain folks in West Virginia, North Carolina, Kentucky, and Pennsylvania. The music was brought to America by Scots-Irish immigrants who carried the tunes with them as they headed west from Philadelphia, through Pennsylvania, and into the Blue Ridge Mountains. "The wonderful thing about Old Time Music," says PA Books host Brian Lockman, "Is that it has a devoted audience who appreciate something out of the mainstream. Kind of like PCN viewers."
To celebrate the contribution to preserving Pennsylvania's history and culture by PA Books, the 18 favorites, including the 800th episode, will be available streaming on PCN Select. The 18 PA Books interviews were selected to tell the story of the state through a wide range of topics and guests. 
---
---
Upcoming Episodes: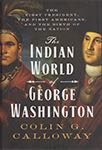 "The Indian World of George Washington," June 24 at 7 pm
-
In this new biography, Colin Calloway uses the prism of George Washington's life to bring focus to the great Native leaders of his time--Shingas, Tanaghrisson, Bloody Fellow, Joseph Brant, Red Jacket, Little Turtle--and the tribes they represented: the Iroquois Confederacy, Lenape, Miami, Creek, Delaware; in the process, he returns them to their rightful place in […]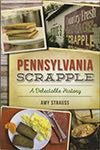 "Pennsylvania Scrapple," July 8 at 7 pm
-
An essential food in Mid-Atlantic kitchens for hundreds of years, scrapple is the often-overlooked king of breakfast meats. Developed by German settlers of Pennsylvania, the slow food byproduct was created to avoid waste in the day's butchering. Pork trimmings were stewed until tender, ground like sausage and blended with the originating broth, cornmeal and buckwheat […]
---
Recent Episodes: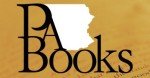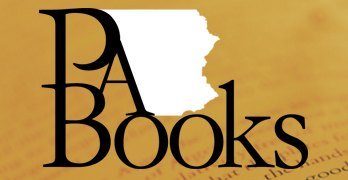 "Road to Rust"
-
As the twentieth century dawned on western Pennsylvania and eastern Ohio, the region's steel industry faced a struggle for unionism. Unionists like Philip Murray, John L. Lewis, Samuel Gompers and Gus Hall battled for fair wages, hours and working conditions. Strong managers like Judge Elbert Gary and Tom Girdler opposed their every move. Tensions from […]
---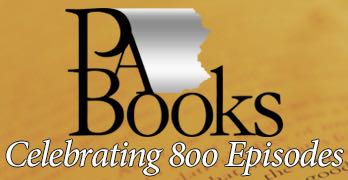 Celebrate the PA Books 800th episode milestone with PCN!
Watch our 18 favorites streaming on demand on PCN Select.
To see why these 18 interviews made the list, read our press release here.