Hershey, PA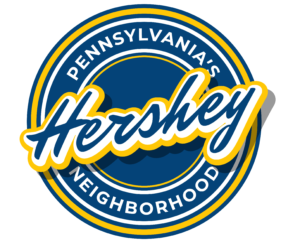 ---
PCN Thanks Our Sponsors!
PCN is proud to highlight Pennsylvania's Neighborhood: Hershey throughout the month of December. PCN viewers may associate "The Sweetest Place on Earth" with chocolate or the annual PIAA Football Championships, however this south-central Pennsylvania community has much more to offer.Throughout the month, we'll explore the region, including unique restaurants, an architectural tour along Chocolate Avenue, and visit spots that feature Hershey's rich Italian heritage. As part of PCN's public affairs mission, we'll speak with state and local officials who represent the region. Penn State Milton S. Hershey Medical Center will serve as host to a panel on Women in Medicine and a discussion on how they are responding to the Coronavirus.
Sports fans will delight in PCN's look at both the history and modern-day efforts of the Hershey Bears AHL Hockey and the Hershey Country Club. Finally, PCN Tours will visit well-known businesses based in Hershey, including Troegs Brewery, The Antique Auto Club of America, and Hershey's Chocolate.
Schedule
Hershey Programs
Currently in production.
December 14-18
7 PM: New Hershey programs begin each night
---
December 15-19
9 AM: Re-air of previous night's Hershey programs
---
December 26-27
7AM: Continuous Hershey programs
---
Dec 28- Jan 1
9 AM & 7 PM: Hershey programs
Want to be part of your showcased community? Place an ad during Pennsylvania's Neighborhood!
Mitzi Jones
717.730.6000 x219
mitzijones@pcntv.com
Bob McCool
717.730.6000 x224
bobmccool@pcntv.com