On The Issues
Watch On The Issues on Mondays, Tuesdays, and Wednesdays at 8 PM
On The Issues is a thirty-minute one-on-one interview program with people who influence public policy in Pennsylvania. Going well beyond the limits of headlines and sound bites, On The Issues gives viewers a deeper understanding of topics being debated by lawmakers at the Capitol in Harrisburg. Guests explore the details of legislative proposals that could be approved by the governor and become a part of the lives of Pennsylvanians. On The Issues returns in January.
Schedule
UPCOMING EPISODES
New episodes air Mondays, Tuesdays, and Wednesdays at 8 PM
Nurse Practitioners with Sen. Camera Bartolotta, Monday, January 30
Under current law, nurse practitioners must enter into what's knows as a "collaboration agreement" that ensures they're supervised by doctors while they're treating patients. Senator Bartolotta's legislation permits nurse practitioners to work independently after completing a training program after a specific period of time.
Criminal Justice with Celeste Trusty, Tues, Jan. 31
The new PA State Director of FAMM (Families Against Mandatory Minimums) Celeste Trusty, will discuss the balance between public safety and overly harsh criminal sentencing, how sentencing needs to be equitable for all races and crimes, and how minorities are treated by the criminal justice system.
Legislative Process Transparency with Sen. Katie Muth - Senator Muth says the current operating procedures of her chamber allow the majority party to silence Pennsylvanians represented by the minority party. She wants to change the rules in a way that will increase transparency and ensure participation of all members of the Senate.
On Demand - On the Issues
On The Issues
On the Issues: Legislative Process Transparency 01/25/23
On the Issues: Local Taxation 01/24/23
On the Issues: PA Broadband Expansion 01/23/23
On the Issues: Lt. Gov. Austin Davis
---
Get complete coverage of Pennsylvania politics and policy with PCN: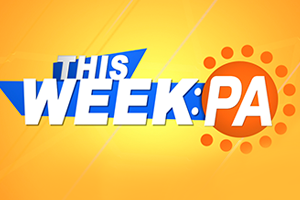 This Week: PA highlights the most current events happening throughout the Commonwealth, breaking down the weekly run-down of top events, bills, news, and news-makers.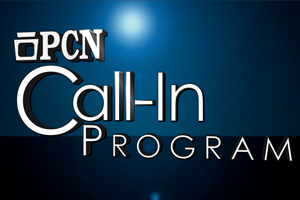 The PCN Call-In Program is an hour-long interactive show that allows PCN viewers to speak directly with government officials, newsmakers, and other experts on current Commonwealth topics.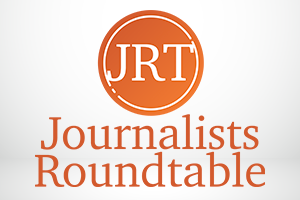 Journalists Roundtable hosts Pennsylvania journalists to discuss the top political news of the week, examining the ins and outs of policy, politics, and current events to provide detail, background, and analysis on hot-button topics