On The Issues
On The Issues is a thirty-minute, unedited, one-on-one interview program with people who influence public policy in Pennsylvania. Going well beyond the limits of headlines and sound bites, On The Issues gives viewers a deeper understanding of topics being debated by lawmakers at the Capitol in Harrisburg. Guests explore the details of legislative proposals that can make it all the way to the governor's desk for approval, and out into communities and the lives of Pennsylvanians.

Mondays, Tuesdays, and Wednesdays at 8 PM.*
*When the House & Senate are in session. Air time is subject to change.
UPCOMING PROGRAMS: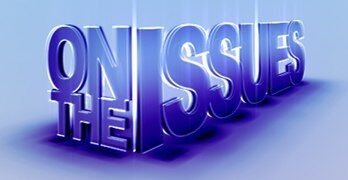 February 24: Affordable Housing with PA Housing Finance Agency
-
The cost of owning a home can be a daunting financial challenge.  The PA Housing Finance Agency works to provide affordable homeownership for low and moderate income families, and people with special needs.  PHFA says their mortgage programs and investments in multi-family housing developments have saved 50,000 families from foreclosure.  They also take credit for […]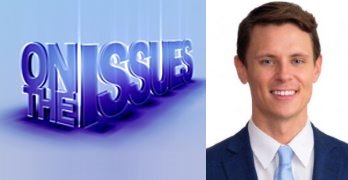 February 25: Tom Brier, Democrat for Congress, District 10
-
Tom Brier is a 27-year-old author and attorney from Hershey, PA.  He says his youthful energy and willingness to consider policies from the Democratic left separate him from his opponent in the primary, Eugene DePasquale.  He wants to address gun violence in schools because he says students he's talked to say that's their number one […]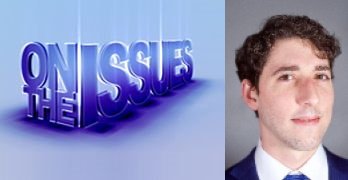 February 26: Skylar Hurwitz, Democrat for Congress, District 1
-
Skylar Hurwitz is a technology consultant and environmentalist born and raised in Bucks County.  He worked in the office of New York congresswoman Carolyn Maloney in Washington, DC.  There, he worked on a grant at the National Association of Regional Councils that focused on lowering the bureaucratic costs of solar installations.   Mr. Hurwitz says his […]
Schedule
Date
Time
Episode
Monday February 17
02:30 AM
On the Issues: Wilkes-Barre Mayor George Brown
Monday February 17
03:00 AM
On the Issues: Jobs for Medicaid Recipients
Monday February 17
03:30 AM
On the Issues: State Police Coverage Fee
Monday February 17
08:00 PM
On the Issues: PA Horse Racing Fund
Tuesday February 18
01:00 AM
On the Issues: PA Horse Racing Fund
Tuesday February 18
06:30 AM
On the Issues: PA Horse Racing Fund
Tuesday February 18
05:00 PM
On the Issues: State Police Coverage Fee
Tuesday February 18
08:00 PM
On the Issues: LGBTQ Rights
Wednesday February 19
04:30 AM
On the Issues: Wilkes-Barre Mayor George Brown
Wednesday February 19
06:30 AM
On the Issues: LGBTQ Rights
ON DEMAND - On The Issues
On the Issues
On the Issues: Veterans Courts 02/19/20
On the Issues: LGBTQ Rights 02/18/20
On the issues: PA Horse Racing Fund 02/14/20
On the Issues: State Police Coverage Fee 02/12/20
On the Issues: Jobs for Medicaid Recipients 02/11/20