From museums to manufacturing, we have it covered. Come take a tour and learn more about what makes this Commonwealth a great place to live and work. Each tour is led by a representative of the facility, allowing the viewer to experience television unscripted!
"PCN Tours" will return September 10th with all new episodes airing every Sunday at 6 PM. In the meantime, you can catch your favorite episodes daily at 7 AM and 6 PM.
If you would like to suggest a PA manufacturer or museum, contact us. PCN does not charge or receive payment for producing a walking tour.
---
Upcoming Episodes: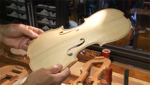 PCN Tours Hershey Violins, Sunday at 6pm
-
Central Pennsylvania violin maker Scott Hershey has been creating, repairing, and restoring instruments for over 30 years. In this tour, you will get to see Mr. Hershey practice his craft on a hand-made violin. See how this piece goes from assembly to stain (using his multi-layered, brush-applied spirit varnish) on this episode of PCN Tours. […]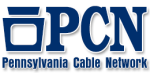 PCN Tours PCN, December 31 at 6pm
-
Everybody knows that PCN Tours brings you inside Pennsylvania's factories to show you how things are made.  But did you ever stop and think about PCN as a place that manufactures television programs?  So we thought it was a good idea to turn the camera around on ourselves to show you how all the elements […]
---
Recent Episodes: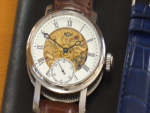 PCN Tours RGM Watches
-
RGM is an American watch maker, founded in 1992 by watchmaker Roland Murphy. See the intricate detail and meticulous precision with which their watches are made. PCN Tours is proud to feature this recognizable icon of American culture on this week's episode.