From museums to manufacturing, we have it covered. Come take a tour and learn more about what makes this Commonwealth a great place to live and work. Each tour is led by a representative of the facility, allowing the viewer to experience television unscripted!
"PCN Tours" episodes air Sundays at 6 PM. You can also catch your favorite episodes daily at 7 AM and 6 PM.
If you would like to suggest a PA manufacturer or museum, contact us. PCN does not charge or receive payment for producing a walking tour.

Upcoming Episodes: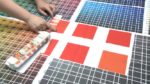 PCN Tours Tex Visions, March 24 at 6pm
-
Tex Visions has a vast array of methods at their disposal for getting their clients' messages out to the public.   They manufacture flags, tents, banners, backdrops, promotional counters, literature stands, advertising umbrellas, and flagpoles for their customers worldwide.  Since they began their business in 2004, Tex Visions says they have evolved from a start-up company […]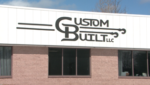 PCN Tours Dangelo's Custom Built
-
Dangelo's Custom Built manufactures heavy duty towing vehicles in Kane, PA. They pride themselves on their use of quality American-made steel, aluminum, fasteners, hydraulics, cables, winches, lights, and as many other accessories whenever possible. See the hand crafting that goes into making these impressive vehicles on this episode of PCN Tours.