PCN Tours
One of our most popular weekly series, PCN Tours has brought viewers into more than 500 Pennsylvania museums and manufacturing facilities like Martin Guitars, Crayola, Harley-Davidson, Utz, Yuengling, and Hershey's. Each episode is led by an expert from the company to give you an insider's experience. See what makes Pennsylvania an exciting place to live and work. Viewers can also get a behind-the-scenes look at how local products are made in Pennsylvania.
Watch previous PCN Tours episodes weekdays at 7 AM and 6 PM or stream on demand with PCN Select.
Have a suggestion for where we should tour next? Send us an email here.
April Schedule
2023 Program Schedule
PCN Tours episodes air on Sundays at 6 PM.
Sunday, April 9
Kepner Scott Shoes - Orwigsburg, PA (2012): In 1888, Orwigsburg, Pennsylvania was beginning to emerge as a footwear manufacturing hub. That same year Kepner Scott Shoe Co. was founded from the former shoe firm of Haeseler, Kepner and Co. by Alexander Scott and W.C. Kepner. The Kepners are now 3rd generation shoemakers. Join us as we learn how they make their shoes!
Sunday, April 16
Byers' Choice Figurines - Chalfont, PA (2011): Originally founded in the 1960's, Joyce Byers, Created Byers' Choice Figurines. They have been creating Christmas figures for years and perfecting the technique. Known for their Caroler set which is greatly popular around the holidays. Join us as they show us their process!
Sunday, April 23
Strong Spas - Northumberland, PA (2018): Located in Northumberland, PA, Strong Spas competes at a global level for manufacturing. Known for their DURA-SHIELD hard cover system and the ULSTRASTRONG CoverLift system, they make all of their products right in central PA. See how they mold their spas and build their products to last on this episode of PCN Tours.
Sunday, April 30
Frederic Loraschi Chocolates - Harrisburg, PA (2015): Frederic Loraschi spent years learning his craft and skills alongside chefs from all over the world. He has taken this and created Frederic Loraschi Chocolates. They Source the finest ingredients from all over the world, dark chocolates of Venezuela, cocoa of Mexico, Ecuador and the Dominican Republic. Join as they share their technique and show us the skills they use.
Previous PCN Tours
Previous PCN TOURS
Watch previous PCN Tours episodes weekdays at 7 AM and 6 PM or stream on demand with PCN Select.
Lockheed Martin (2023): Join PCN as we travel to Lockheed Martin. They were originally formed by the merger of Lockheed Corporation with Martin Marietta in March 1995. Responsible for creating planes, plane parts and flight related parts. They take us through the process of creating these parts that will later be used by pilots and other flight related uses. 
Artifaqt Woodworking & Casting - Phoenixville, PA (2021): Starting in 2006, Artifaqt Woodworking & Casting has been perfecting their craft! At Artifaqt wood pieces go from rough lumber to fine finish. Artifaqt is a family business centered around making, sharing food and gathering the community. Join us as we watch them and they take us through their process!
Tex Visions - Carlise, PA (2018): Tex Visions has a vast array of methods at their disposal for getting their clients' messages out to the public. They manufacture flags, tents, banners, backdrops, promotional counters, literature stands, advertising umbrellas, and flagpoles for their customers worldwide. Since they began their business in 2004, Tex Visions says they have evolved from a start-up company to one of the world's leading manufacturers of display hardware and custom large format printing. They offer their products and services across the United States, Canada, the Caribbean, and Latin and South America.
DiamondBack Truck Covers - Philipsburg, PA (2019): DiamondBack makes metal covers for the beds of pick-up trucks. Some have a hinge in the middle allowing the driver to use half of the truck bed as a tool box and the other half to store everything else. Other covers allow division of a truck bed into three compartments. All cover variations emphasize easy access and security. After you've filled up your bed, don't stop there. Join us as we explore the process to create these products!
An Article from PCN Tours Producer Larry Kaspar
Putting Together PCN Tours
By: Larry Kaspar, Senior Producer, and Host
"Assembly required" are words some people dread reading. Often there's a cartoon next to them to soften the blow that shows a hapless guy with crumpled instructions scratching his head and a bike with the handlebars where the seat should be.
Me, they make my heart sing. I run for the toolbox. I actually take inventory of the parts before I dive in. Who does that?
Anyone who's seen and enjoyed PCN Tours knows what I mean. The series shows how things are made in Pennsylvania.
Back in 1995, Harley-Davidson in York was a logical place to start. Their motorcycles inspire a unique brand of loyalty. We asked them to do the narration as the bikes went down the production line. That's it. No professional voice-over, no script, strictly spontaneous. That simple, durable formula endures to this day.
Ever seen a wad of Silly Putty as large as your sofa?
At the factory, the Silly Putty ingredients are put into a re-purposed dough kneader to mix them together. You know how when you kneaded Silly Putty in your fingers, the air bubbles made little cracking sounds? Well, the popping sounds at the factory might send you running for cover. They sound like gunshots. No kidding.
Take Martin Guitars in Nazareth. If you play acoustic guitar, this place is mecca. When you see the craftsmanship here, you gain an appreciation for guitars, whether or not you're a musician.
These older episodes are a glimpse into the past, but viewers still stay in touch by giving us tips for new shows. Next time you're intimidated by an assembly job, here's a tip: don't do it on a deadline. Then take a deep breath, take the plunge, and create.
FREE TO WATCH - PCN Tours: From the Factory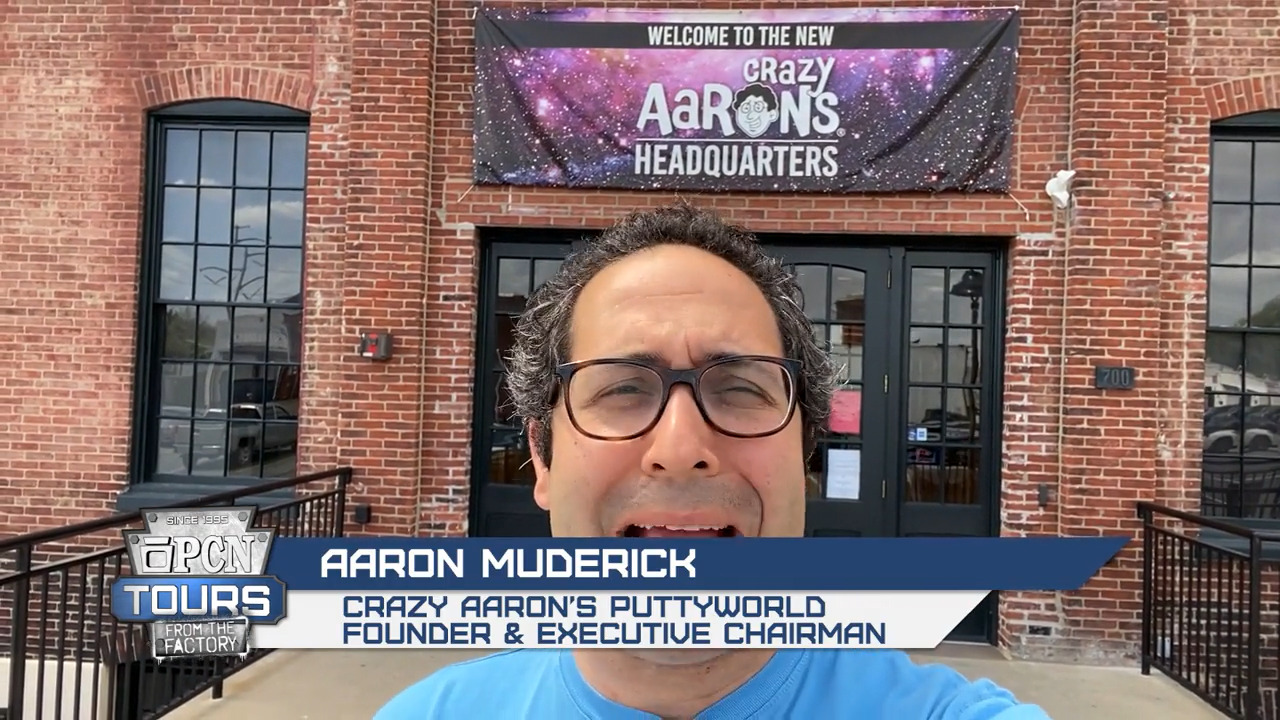 Crazy Aaron's Puttyworld, PCN Tours From the Factory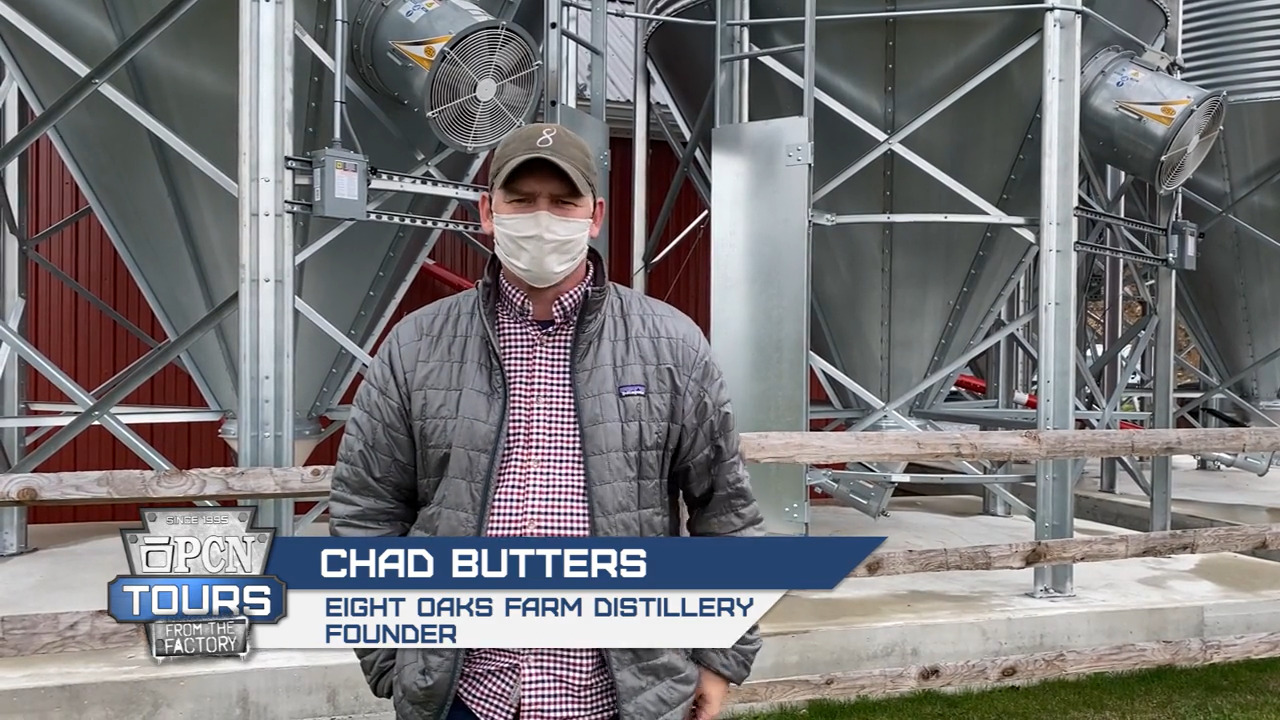 Eight Oaks Farm Distillery Hand Sanitizer, PCN Tours: From the Factory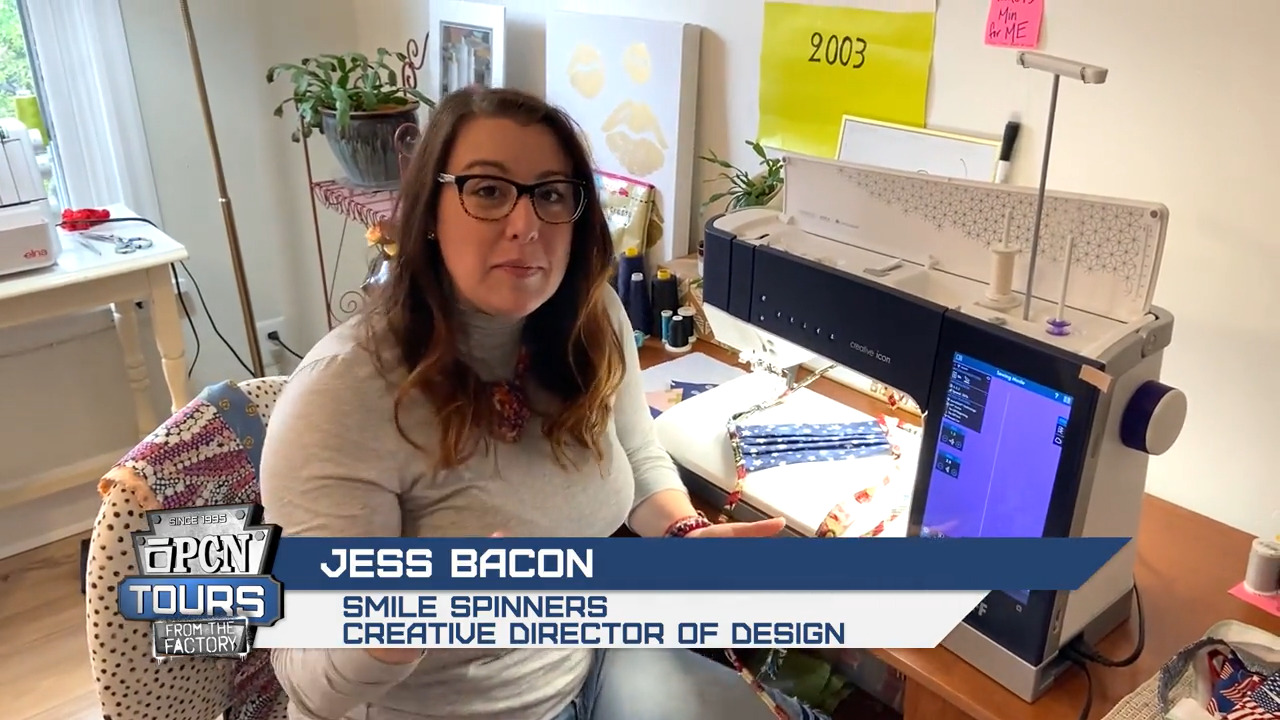 Smile Spinners, PCN Tours: From the Factory
On Demand - PCN Tours Fall 2022-2023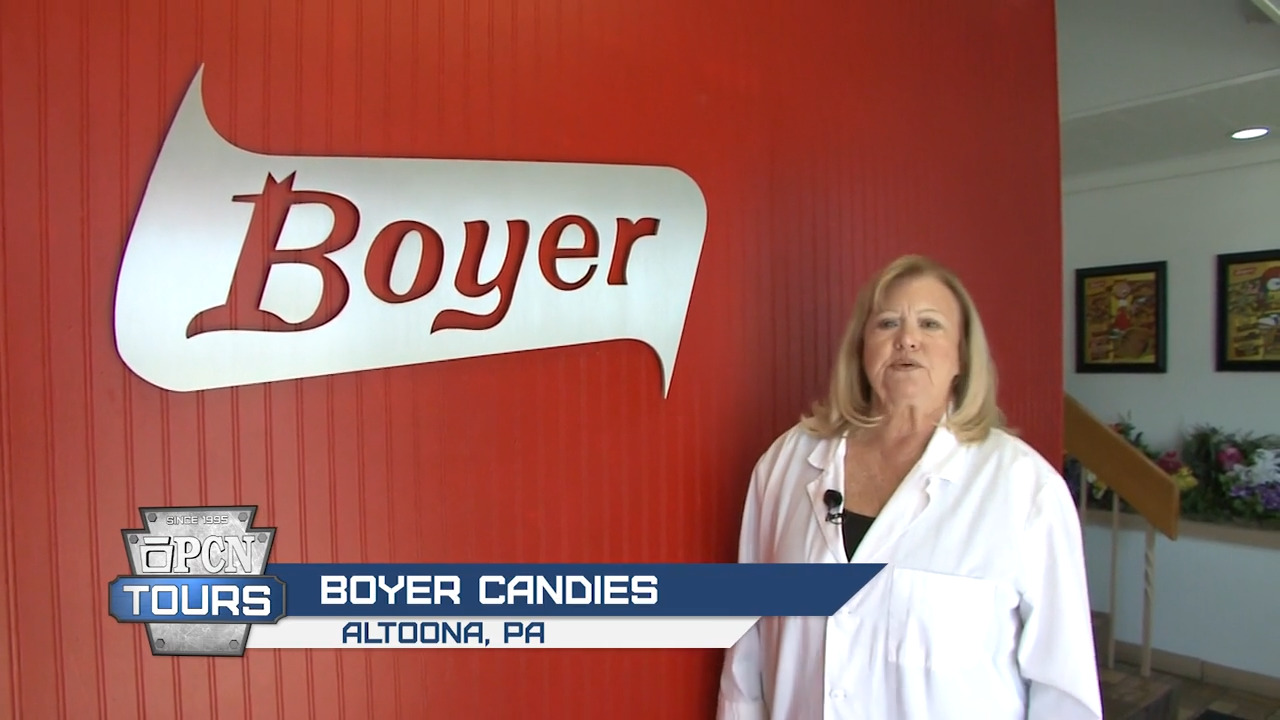 Boyer Candies, PCN Tours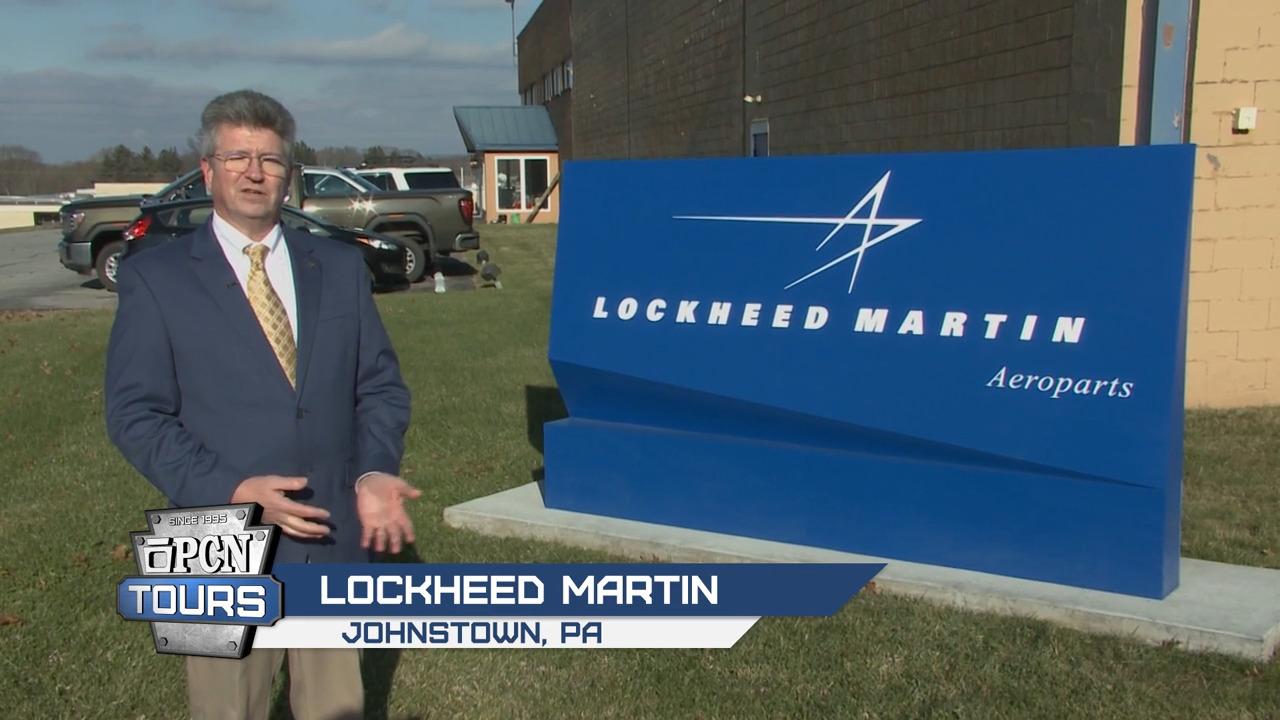 Lockheed Martin, PCN Tours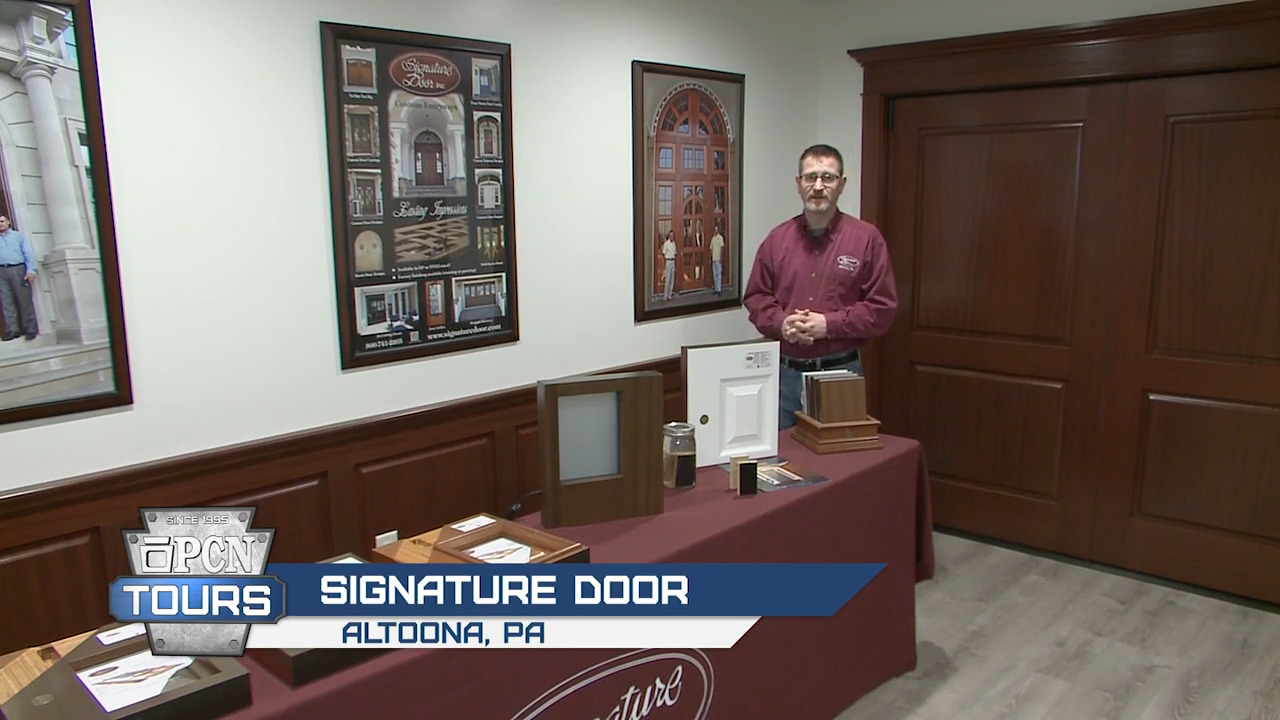 Signature Door, PCN Tours
On Demand - PCN Tours Fall 2021-2022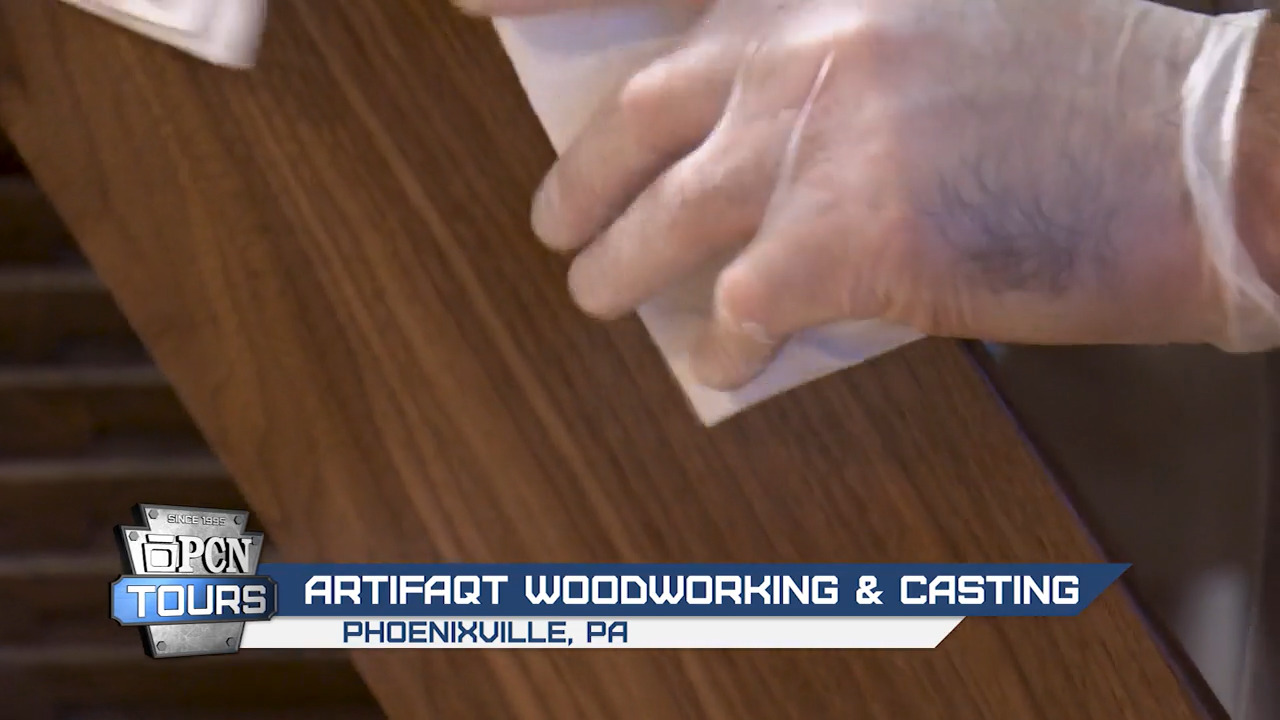 Artifaqt Woodworking & Casting Pt.1, PCN Tours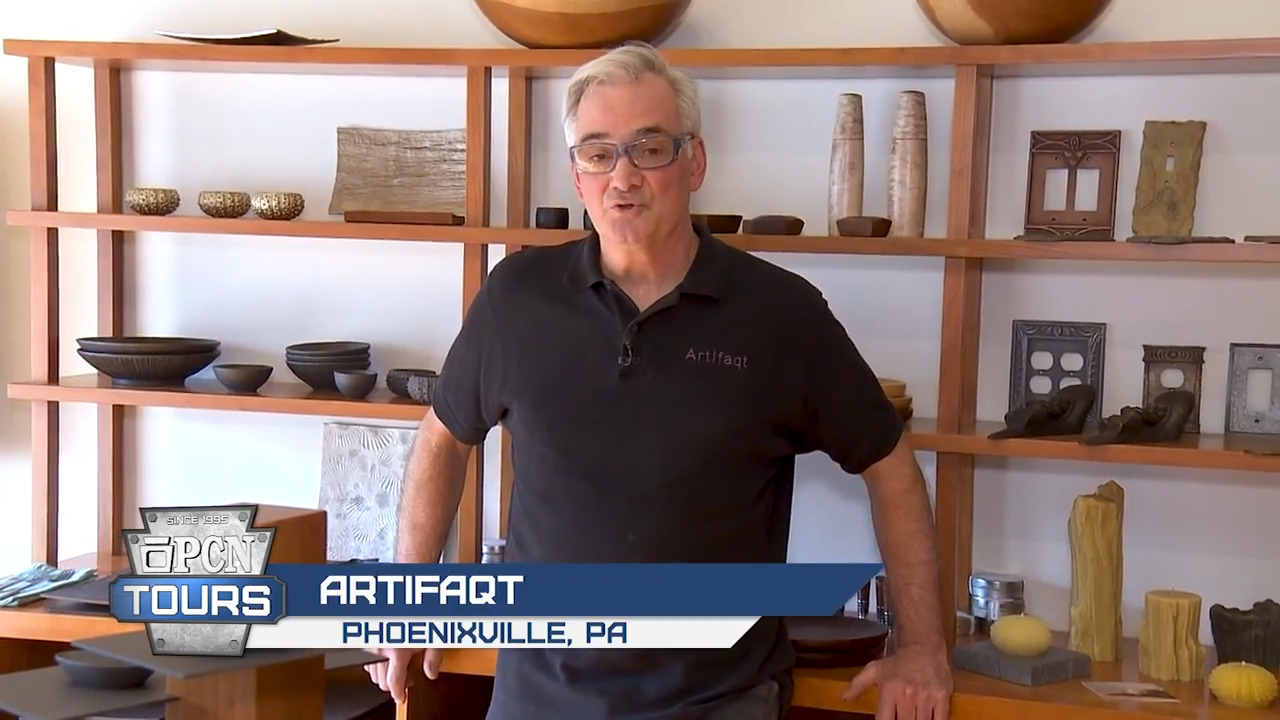 Artifaqt Woodworking & Casting Pt. 2, PCN Tours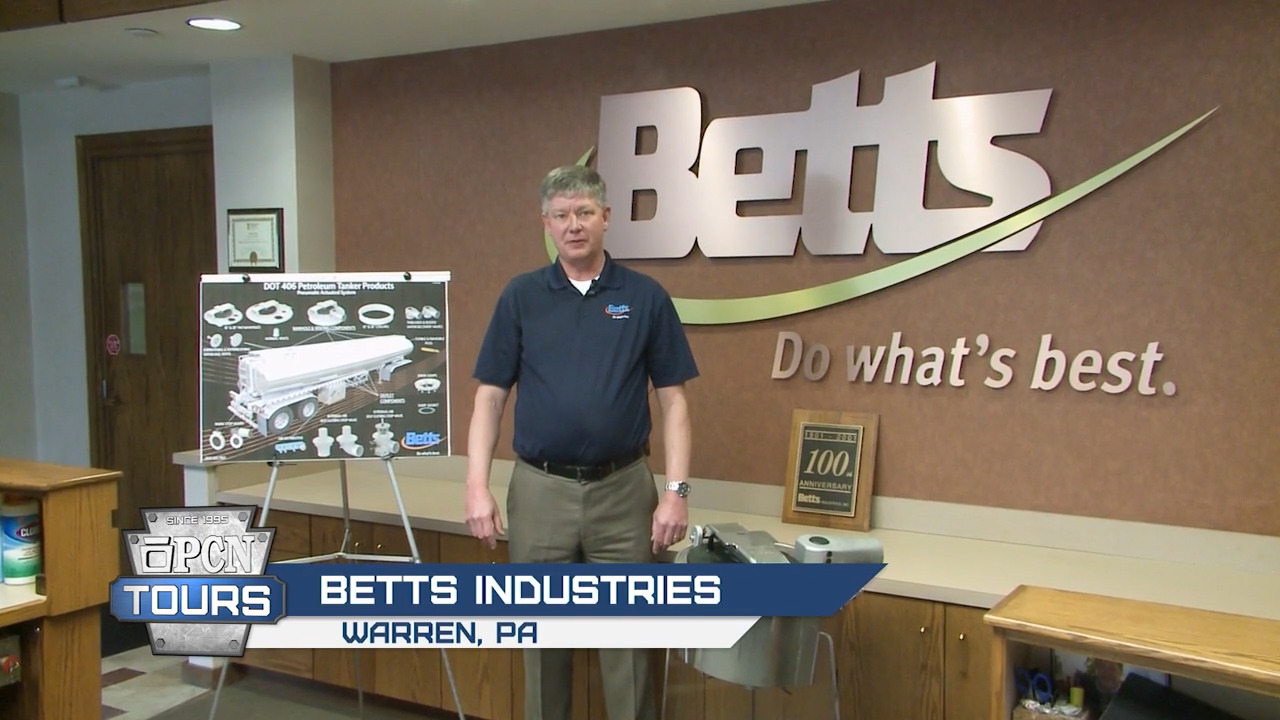 Betts Industries, PCN Tours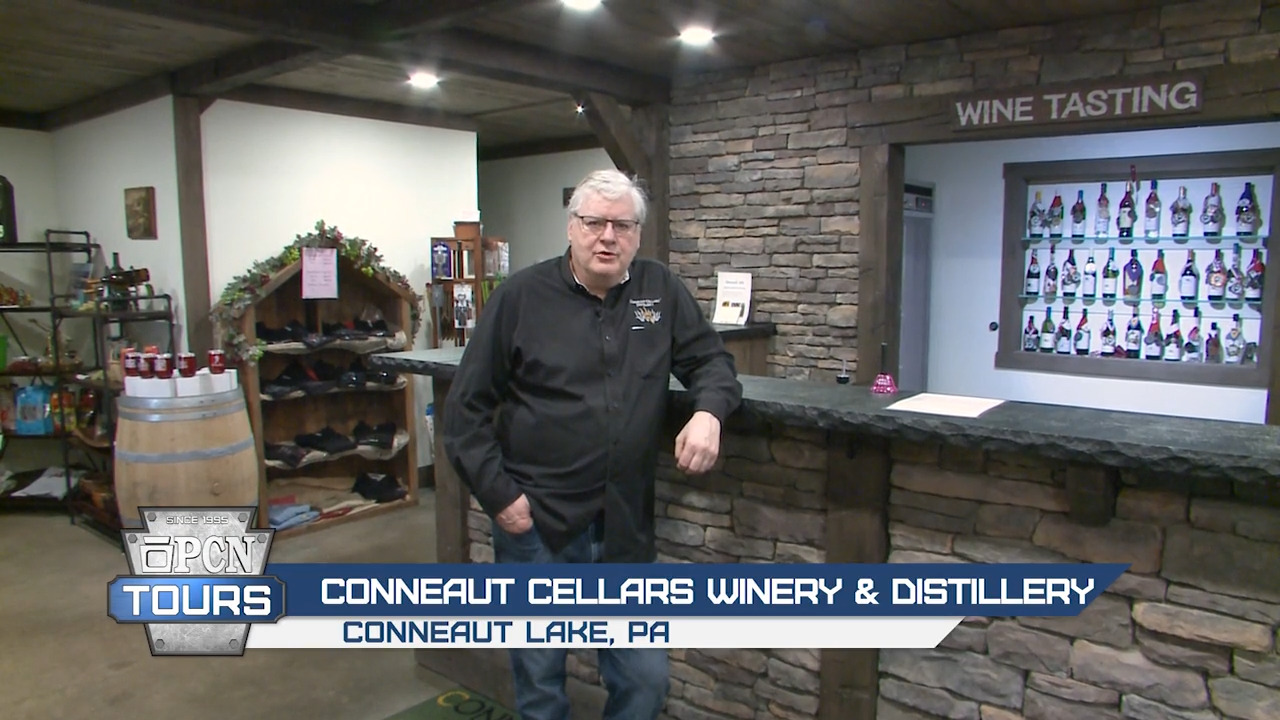 Conneaut Cellars Winery and Distillery, PCN Tours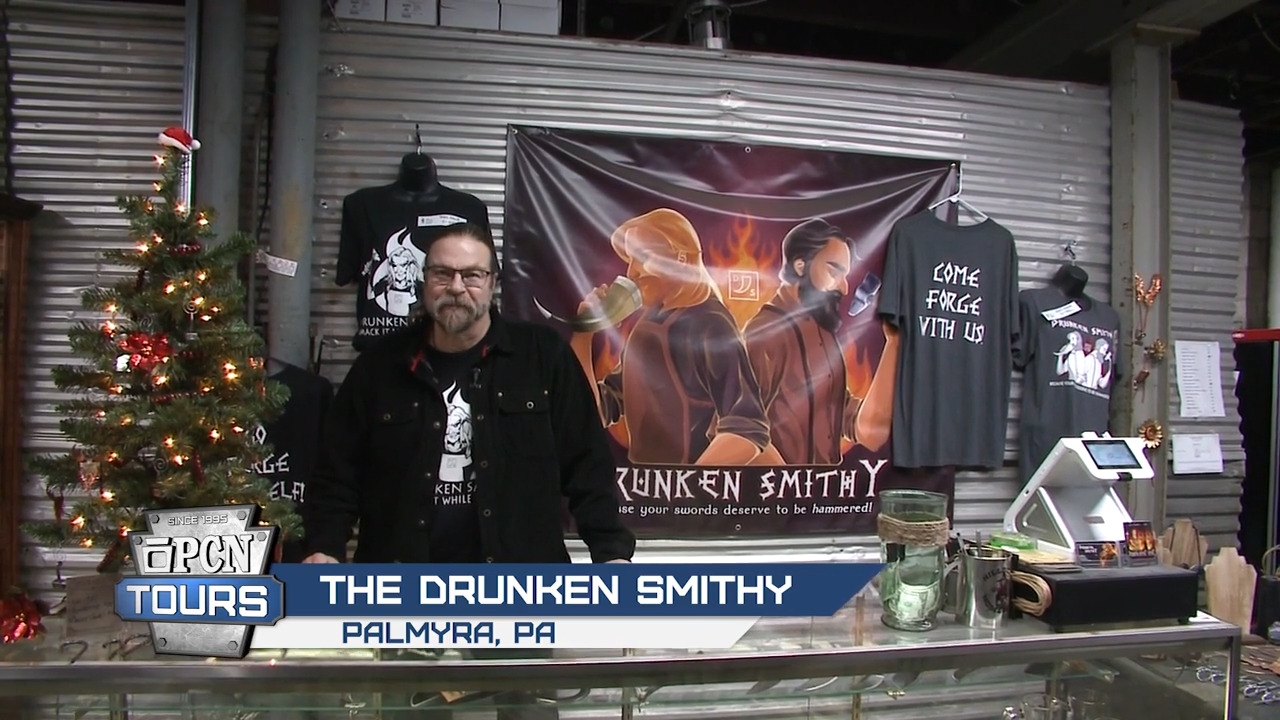 The Drunken Smithy, PCN Tours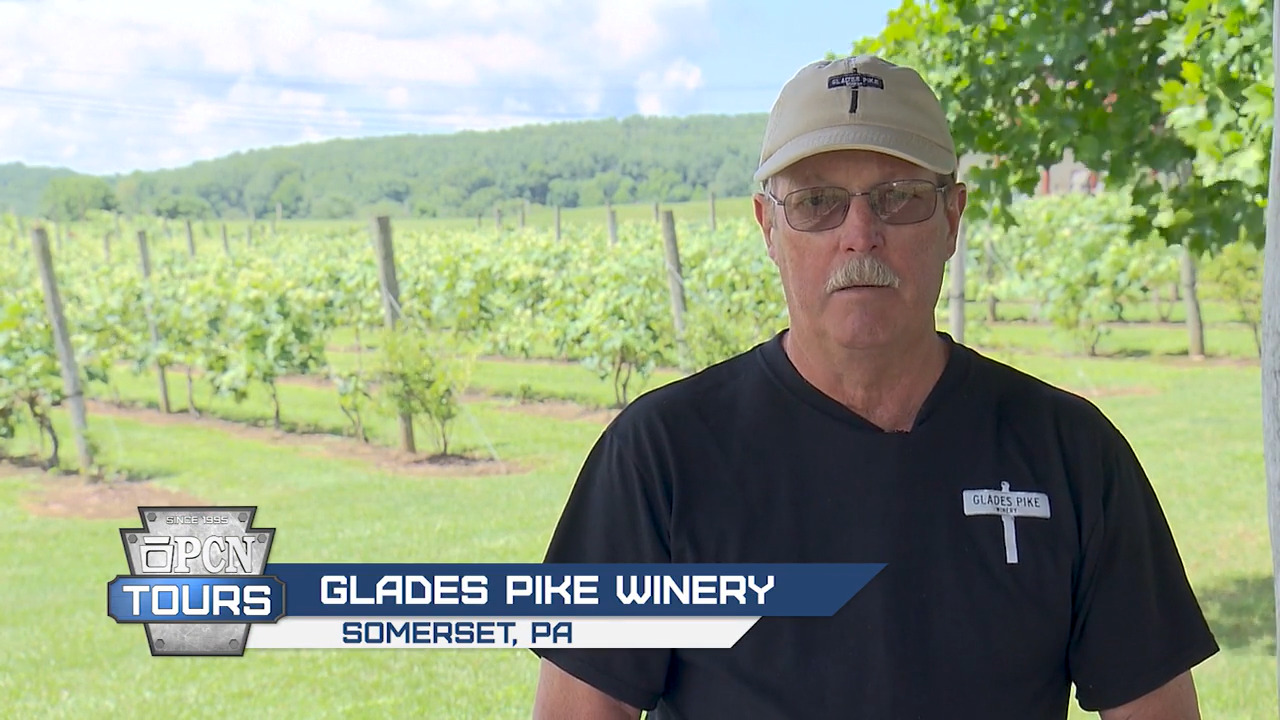 Glades Pike Winery, PCN Tours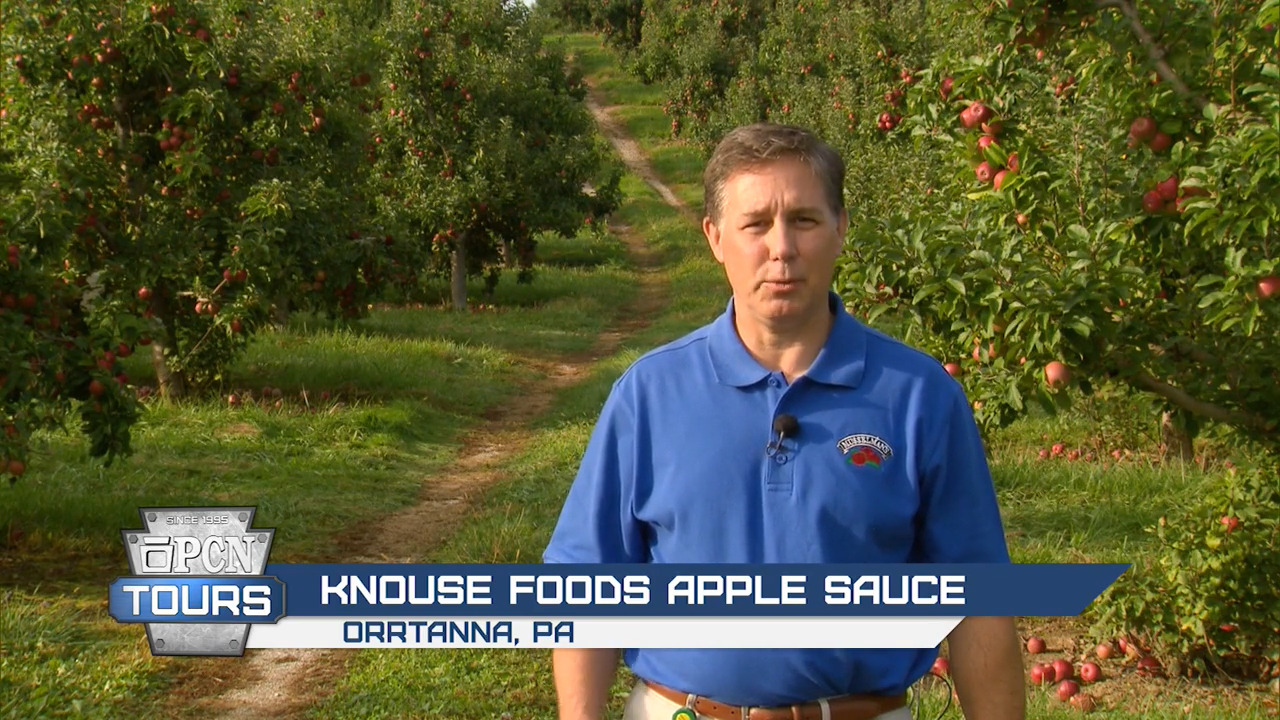 Knouse Foods Apple Sauce, PCN Tours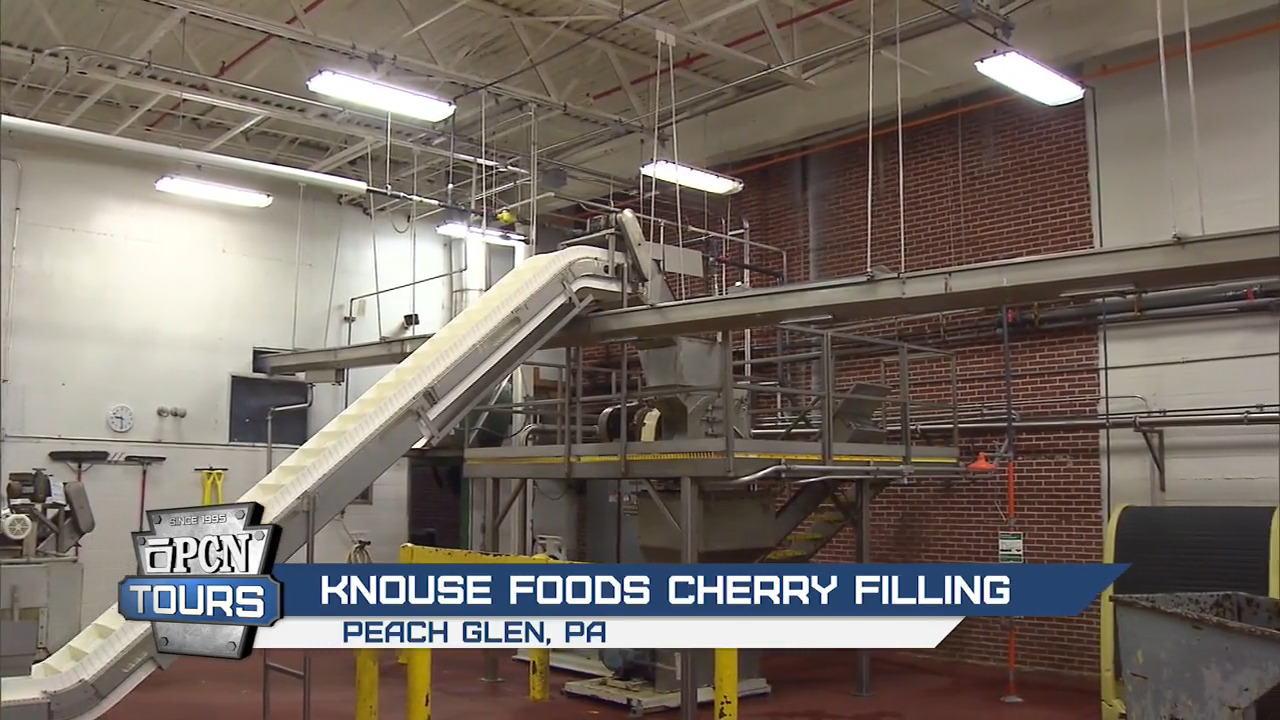 Knouse Foods Cherry Filling, PCN Tours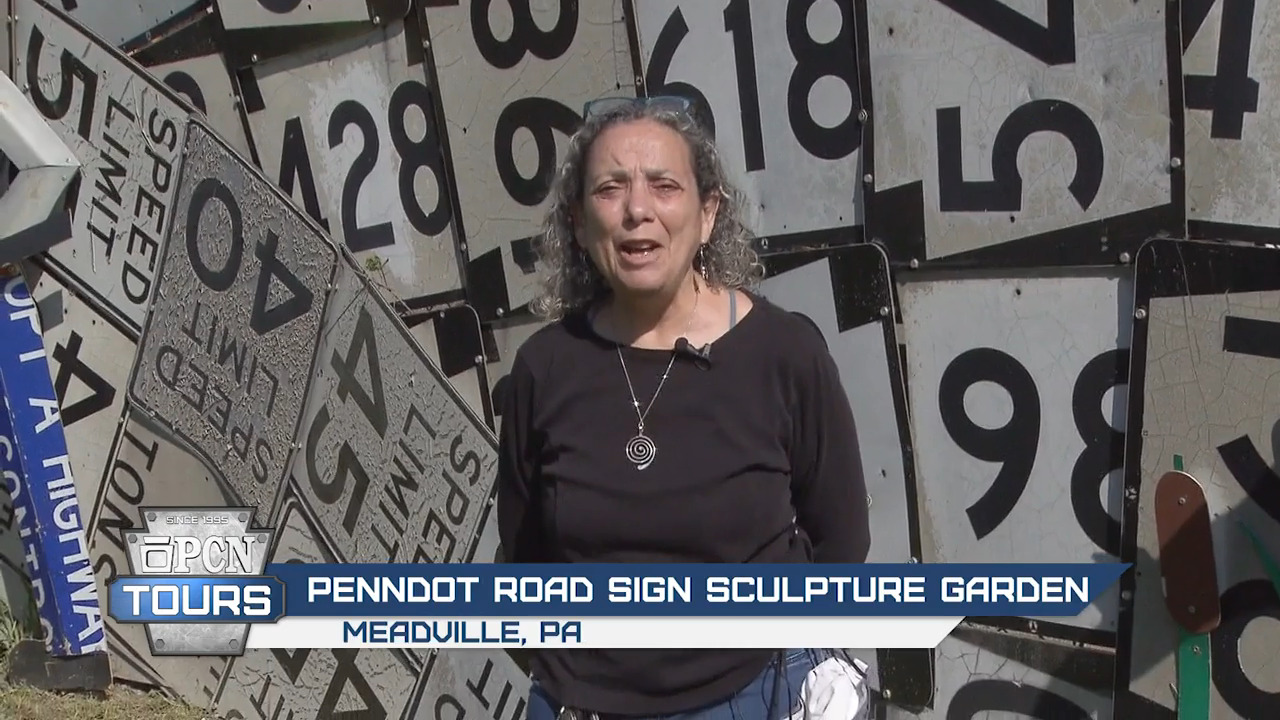 PennDOT Road Sign Sculpture Garden, PCN Tours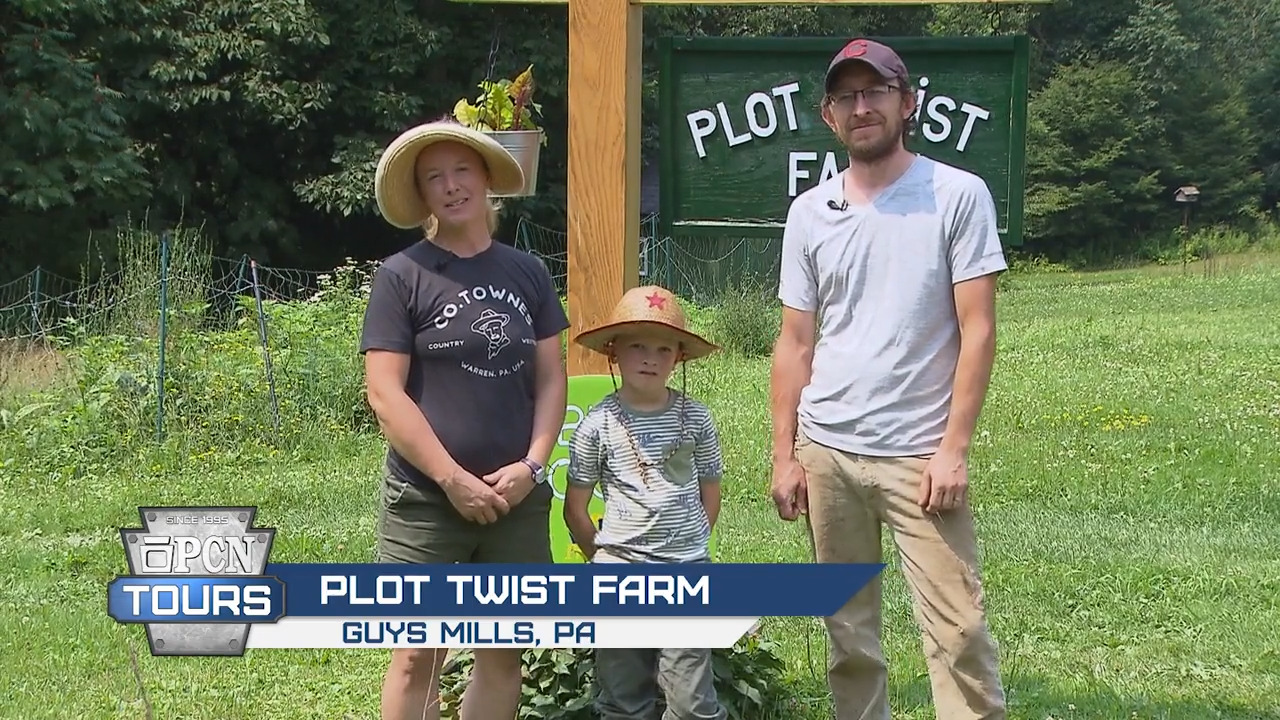 Plot Twist Farm, PCN Tours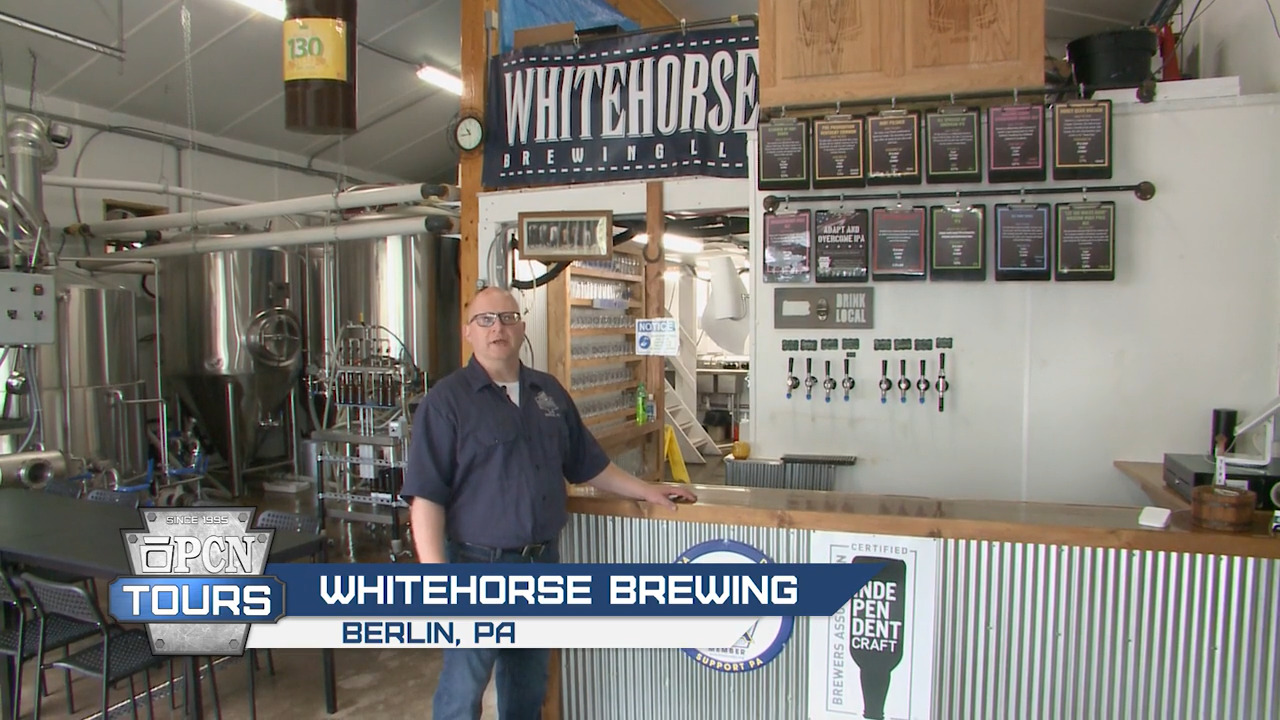 Whitehorse Brewery, PCN Tours
On Demand - PCN Tours Fall 2020-2021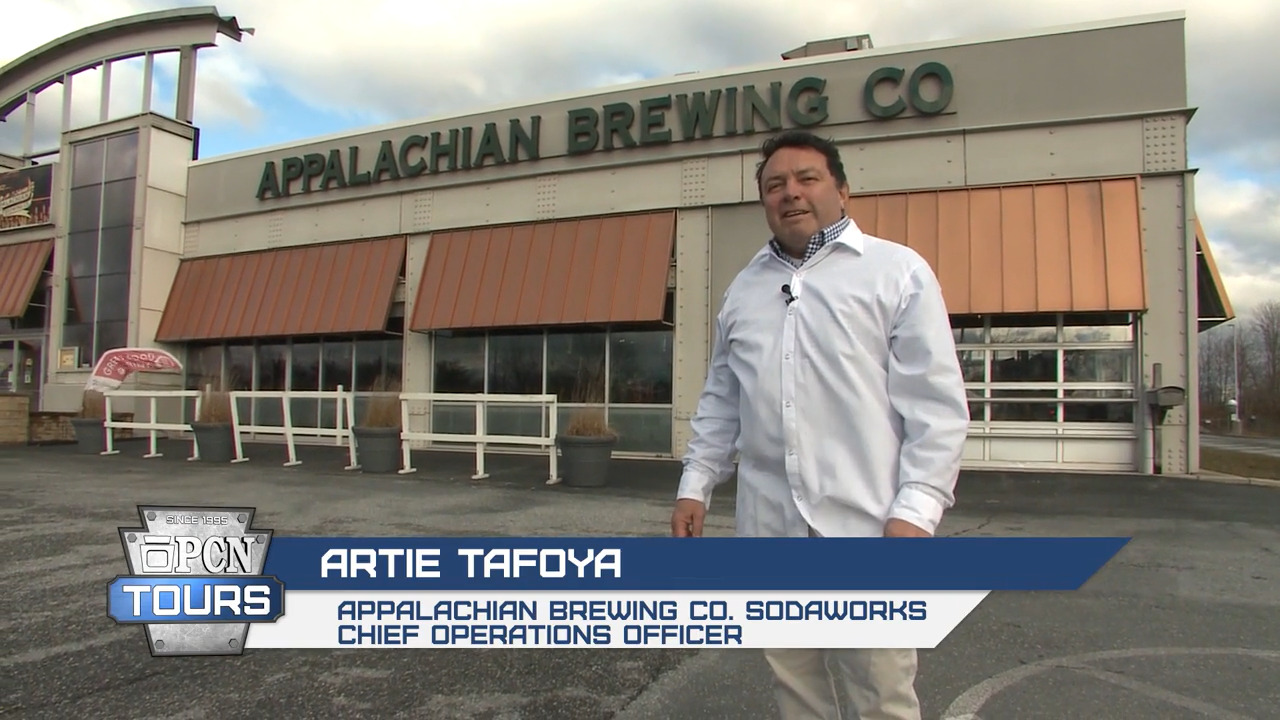 Appalachian Brewing Company Sodaworks, PCN Tours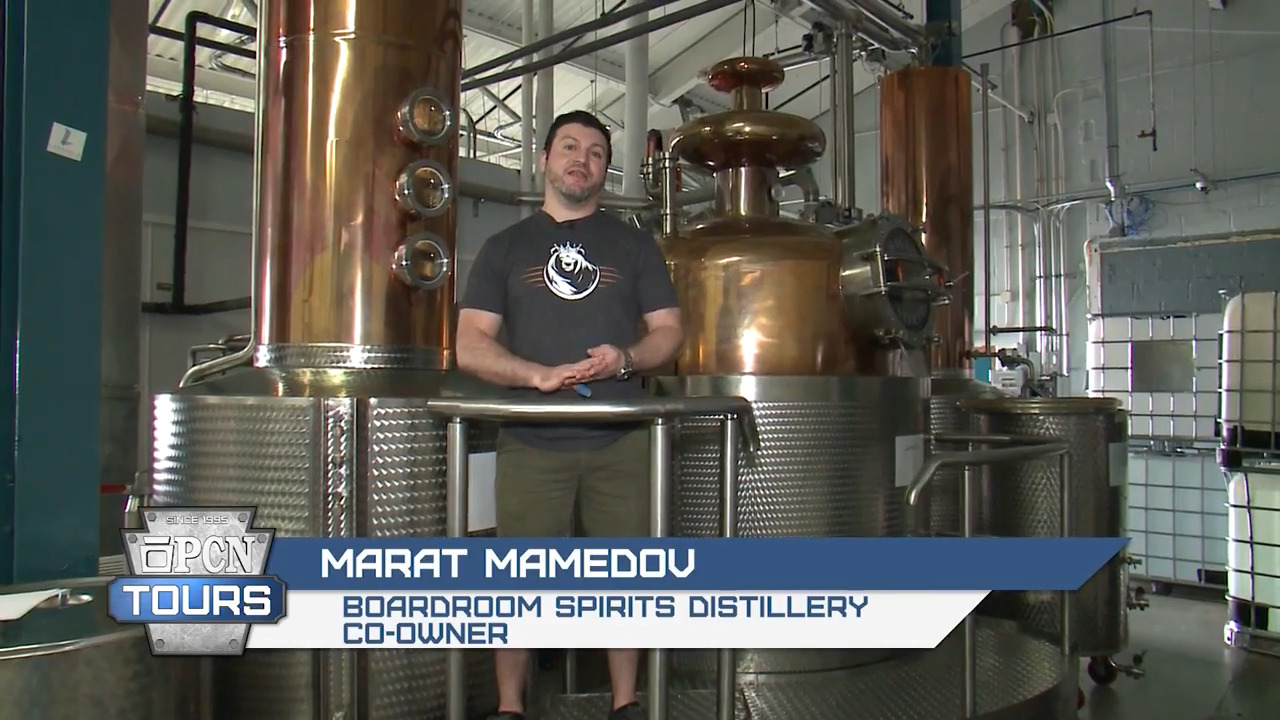 Boardroom Distilling, PCN Tours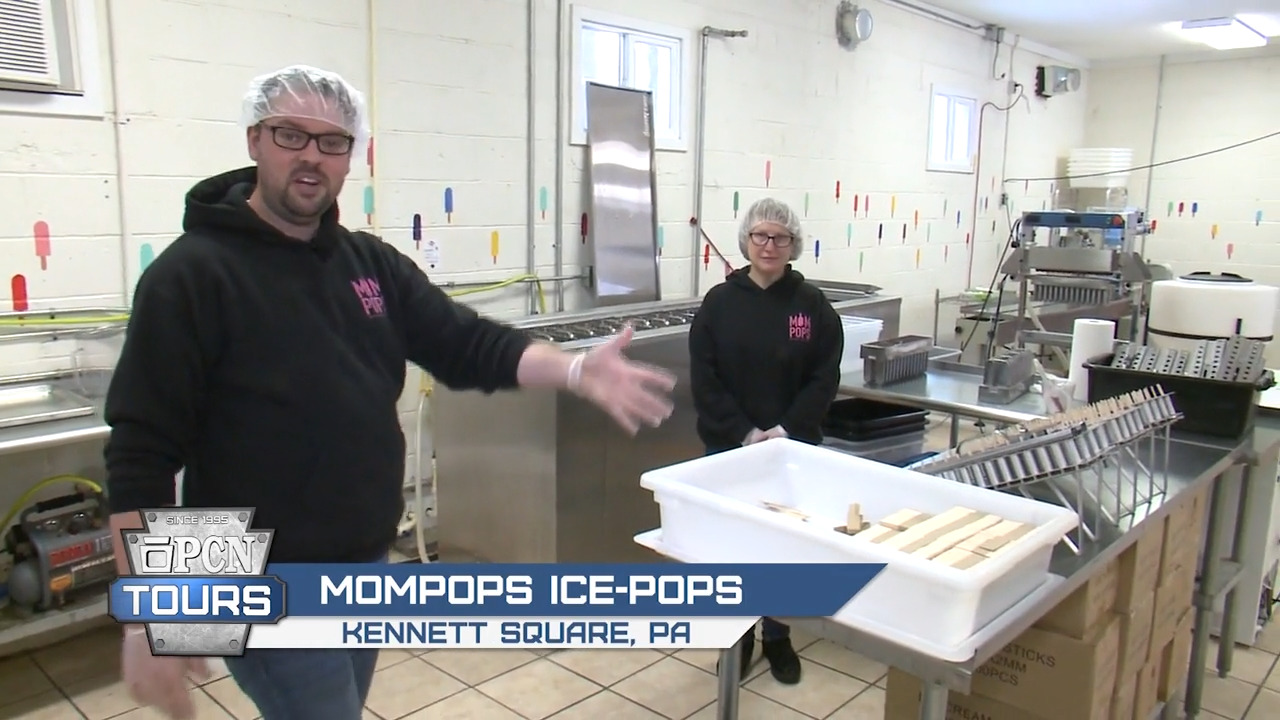 Mompops Ice-Pops, PCN Tours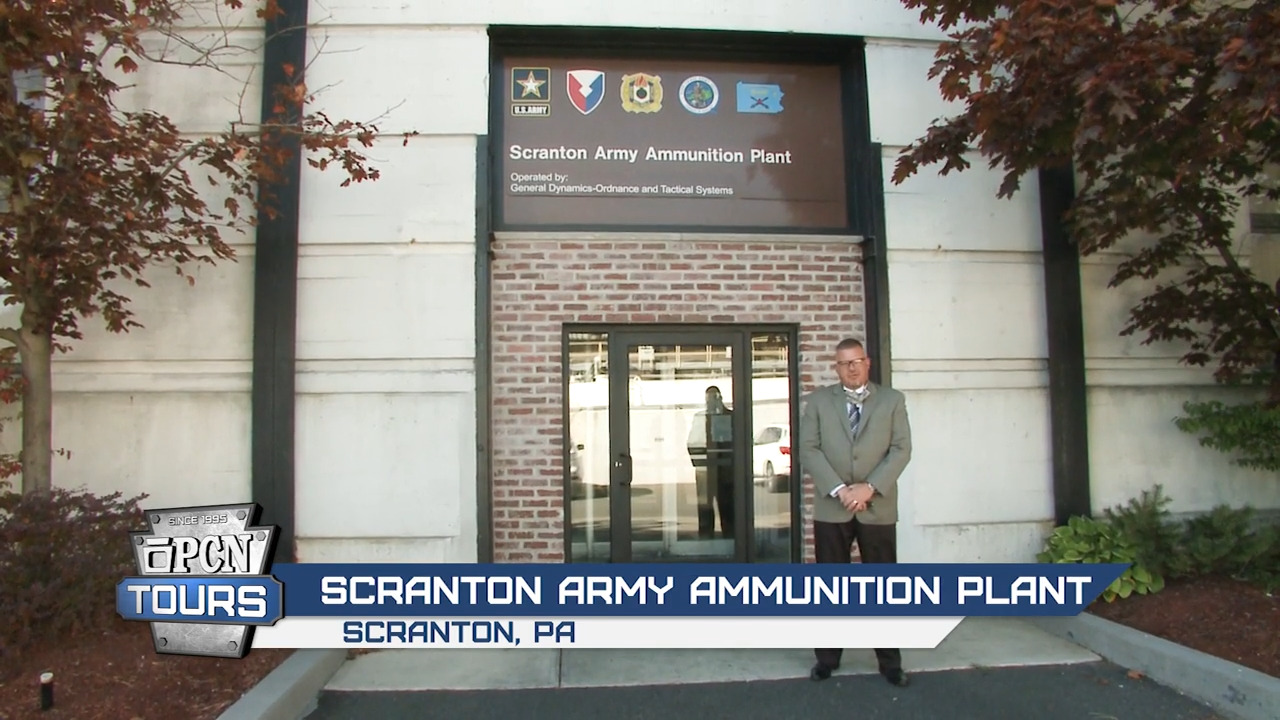 Scranton Army Ammunition Plant, PCN Tours
On Demand - PCN Tours Fall 2019-2020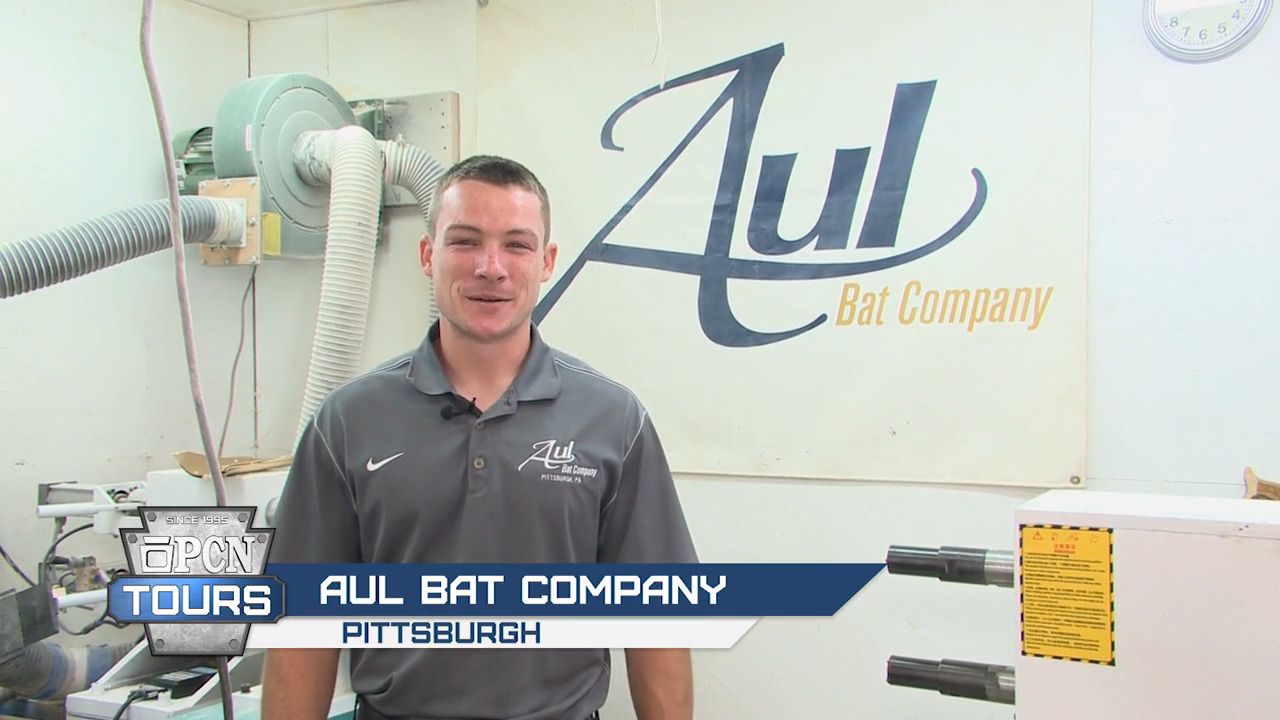 Aul Bat Company, PCN Tours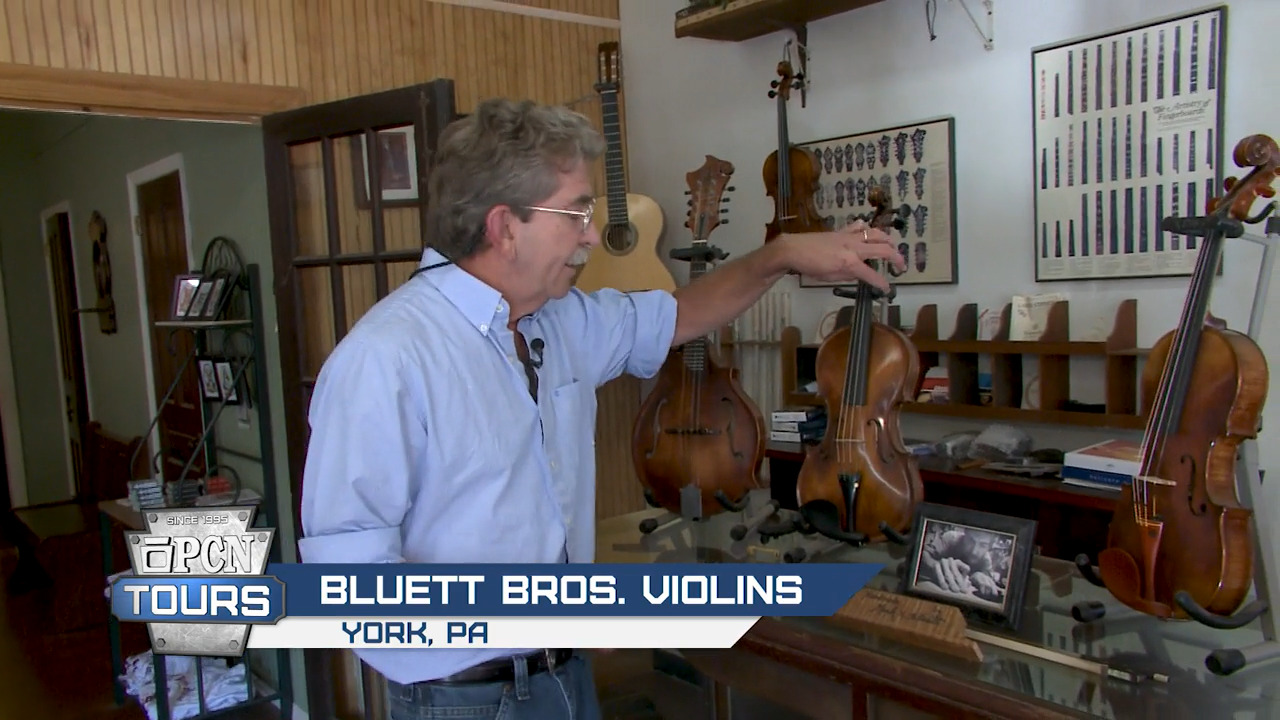 Bluett Brothers Violins, PCN Tours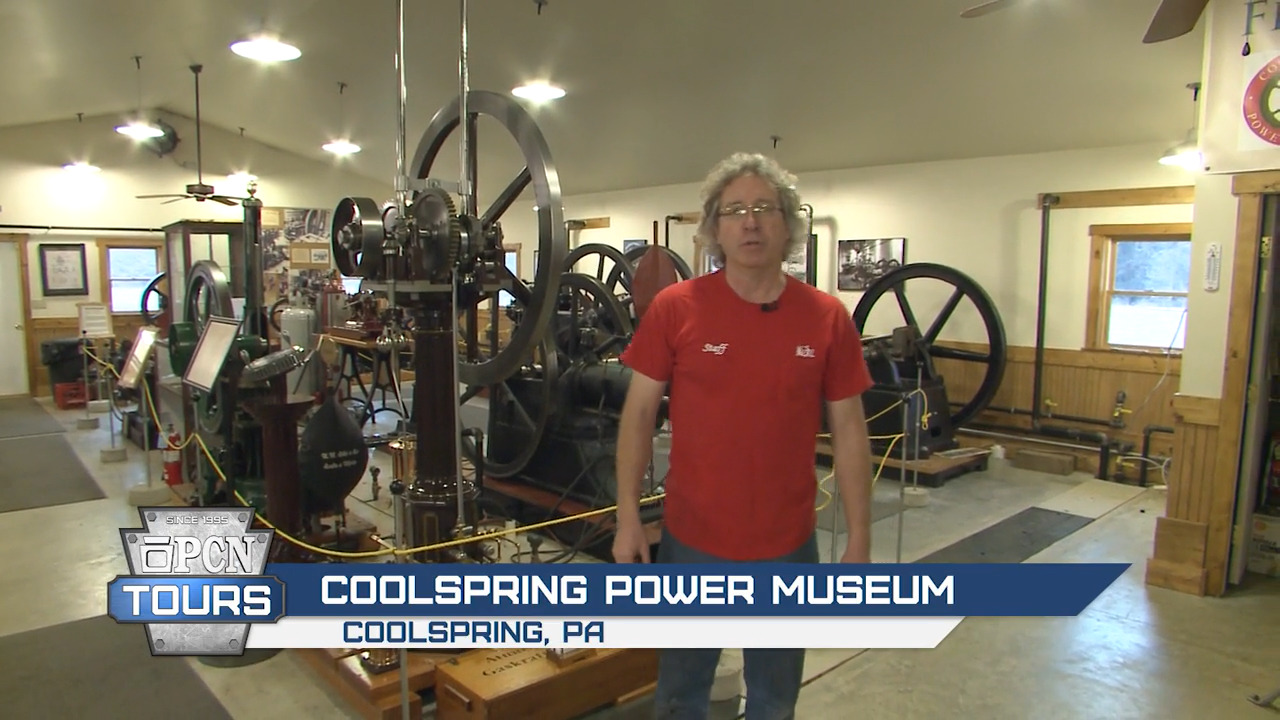 Coolspring Power Museum, PCN Tours
Cunningham Piano, PCN Tours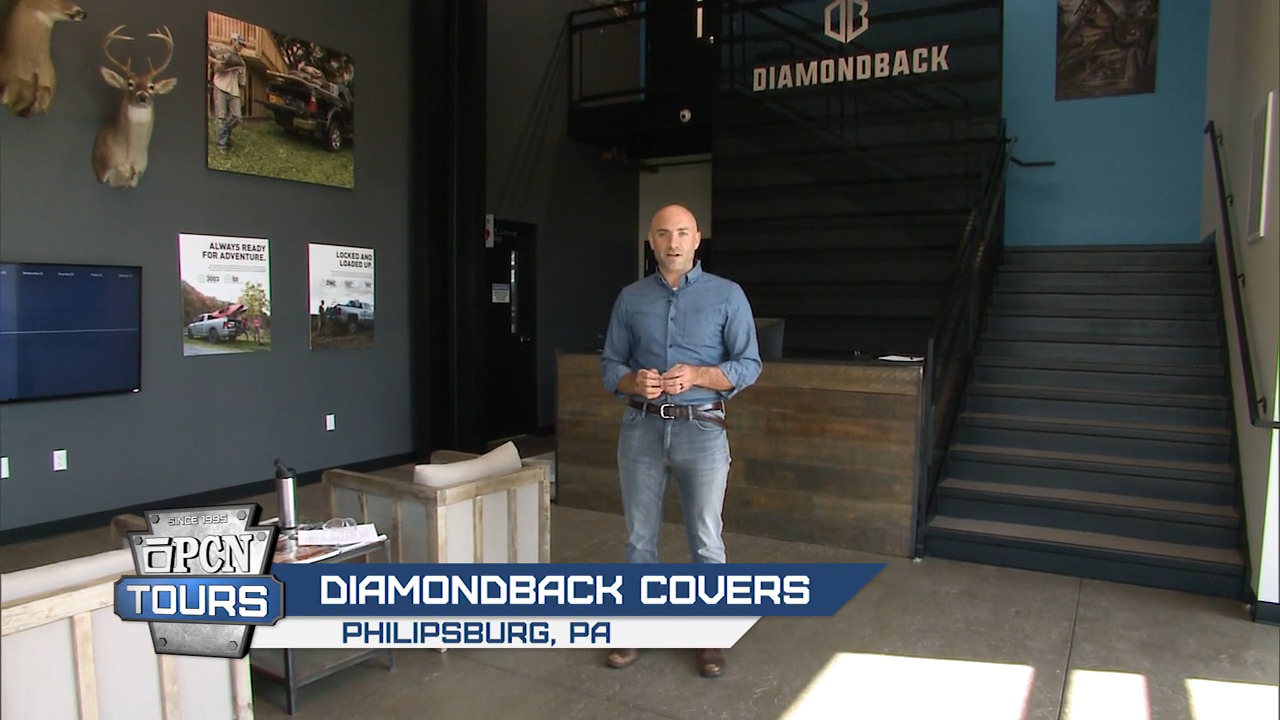 Diamondback Truck Covers, PCN Tours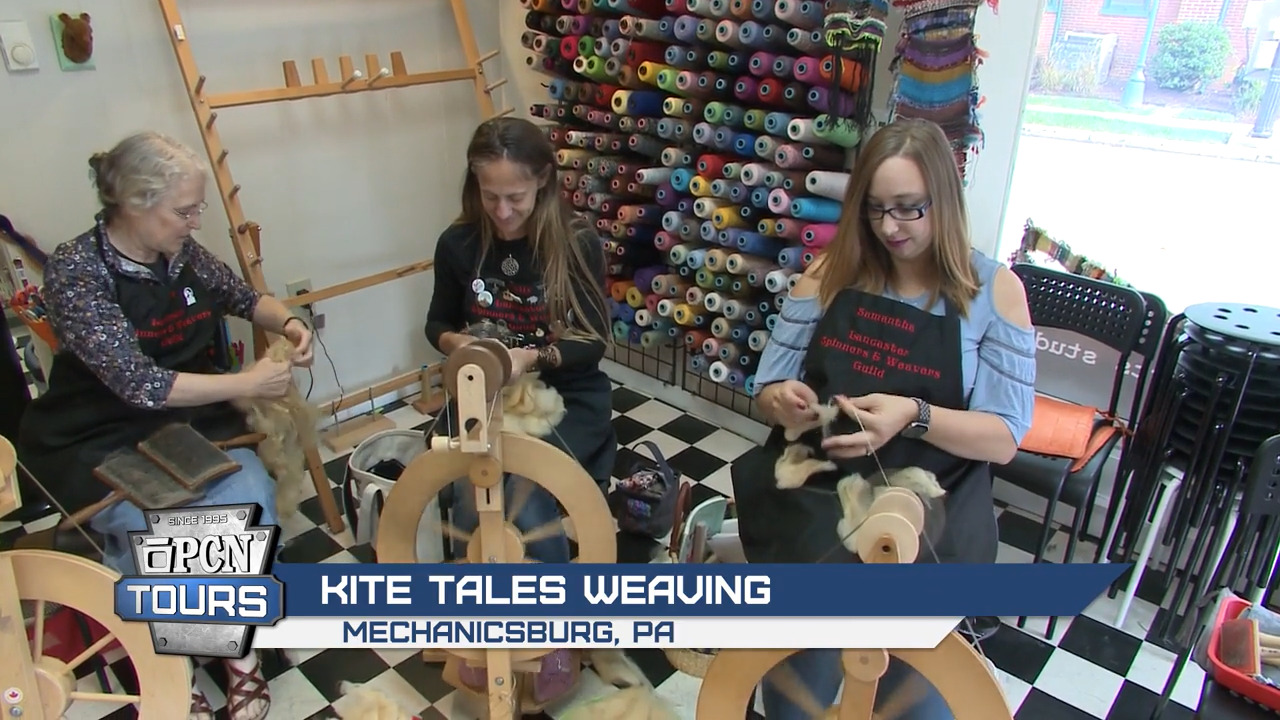 Kite Tales Weaving, PCN Tours
Punxsutawney Weather Discovery Center, PCN Tours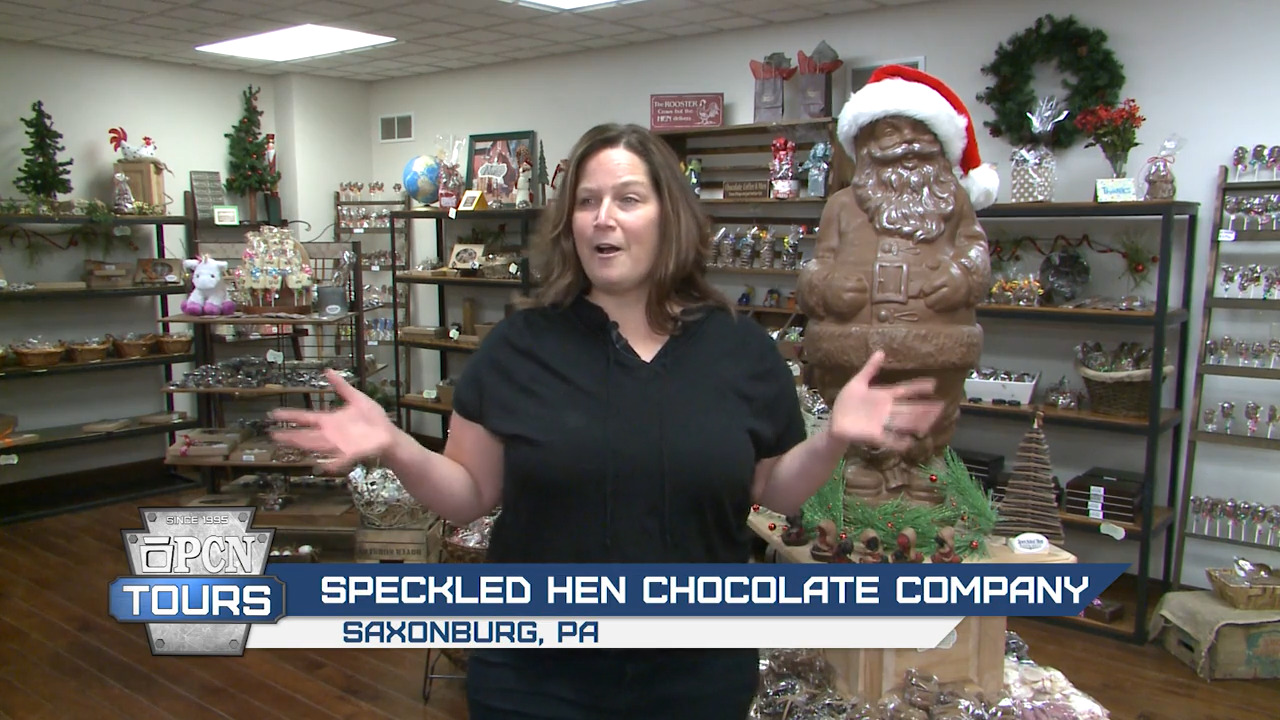 Speckled Hen Chocolate, PCN Tours
On Demand - PCN Tours Fall 2018-2019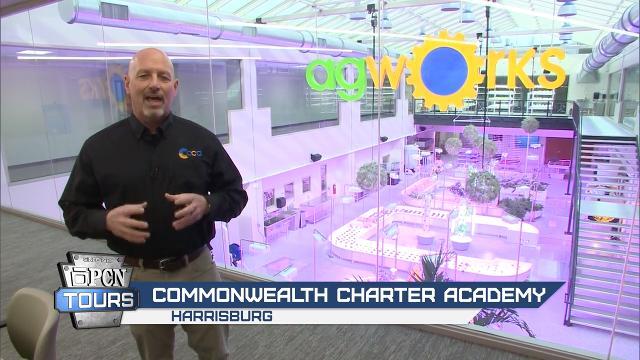 Agworks Aquaponics Program at Commonwealth Charter Academy, PCN Tours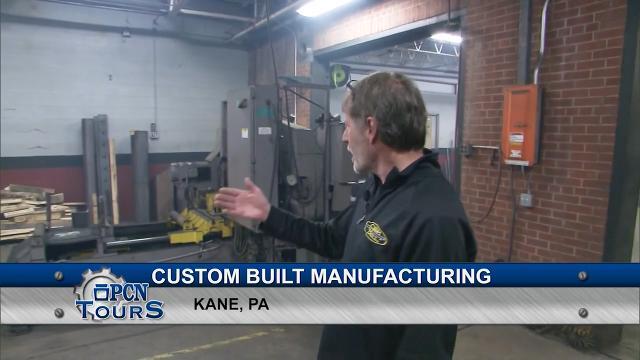 Custom Built Manufacturing, PCN Tours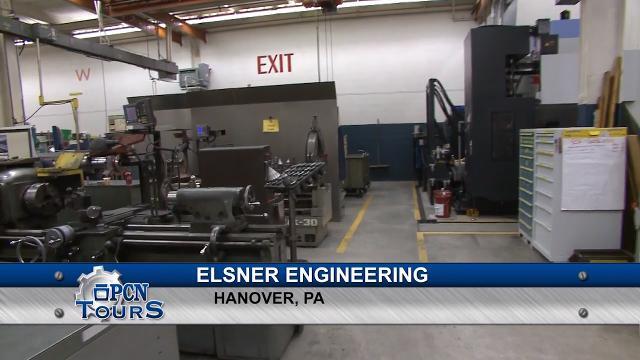 Elsner Engineering, PCN Tours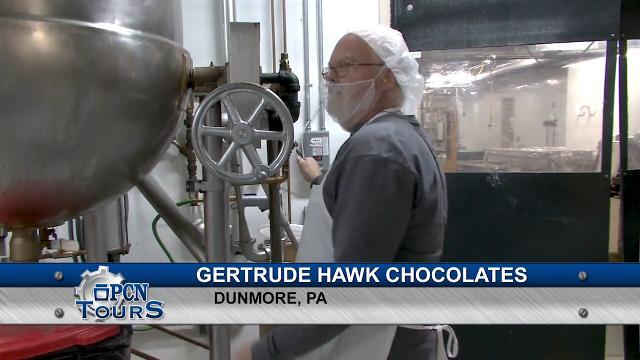 Gertrude Hawk, PCN Tours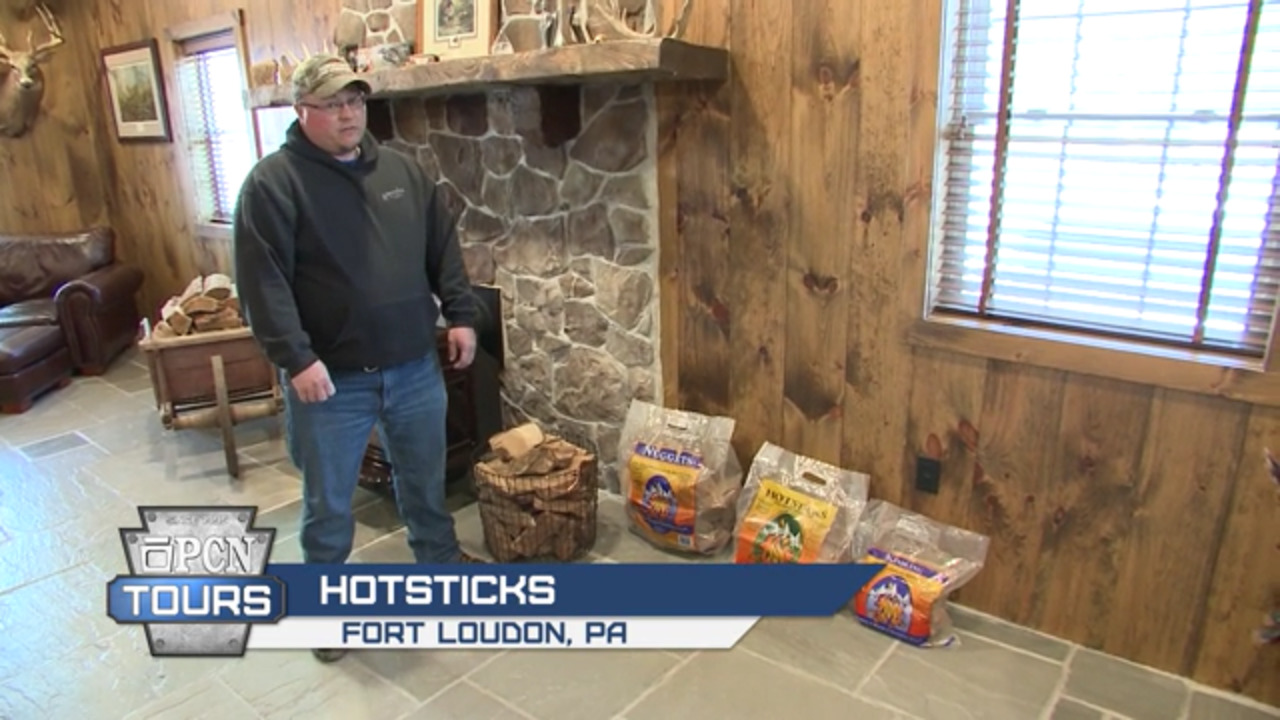 Hotsticks Firewood, PCN Tours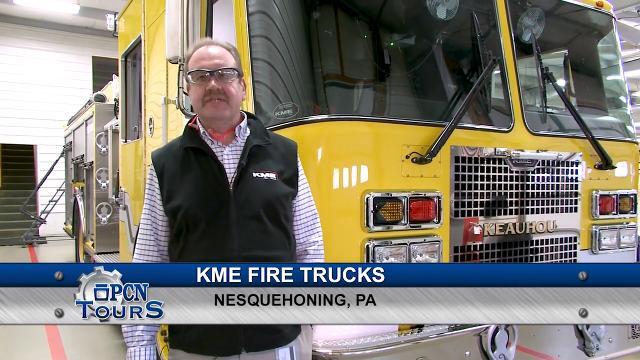 KME Fire Trucks, PCN Tours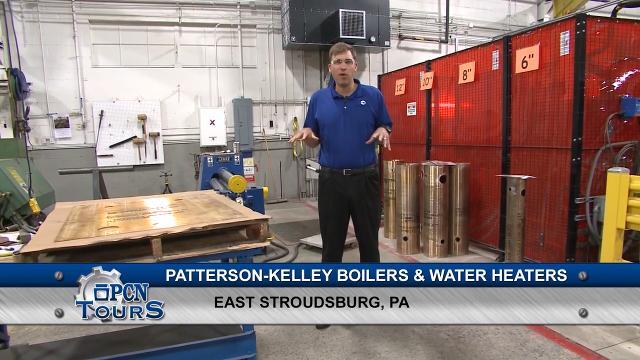 Patterson-Kelly Boilers and Water Heaters, PCN Tours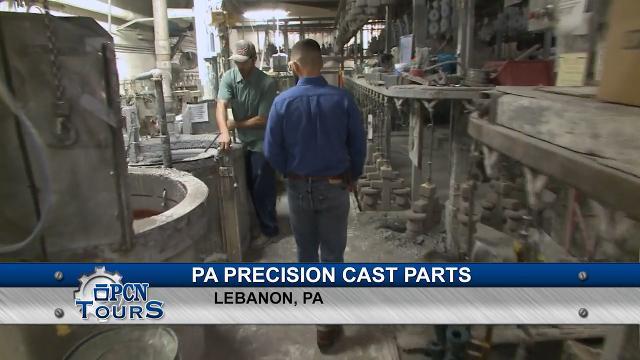 Pennsylvania Precision Cast Parts, PCN Tours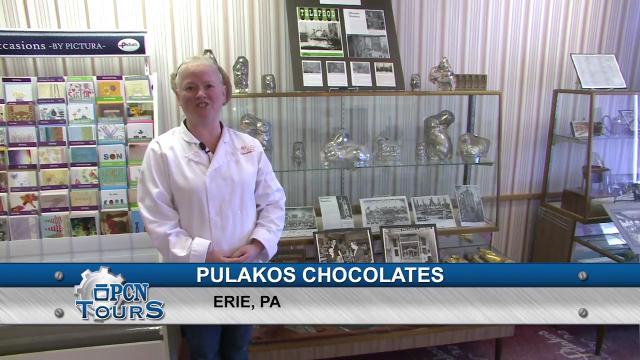 Pulakos Chocolates, PCN Tours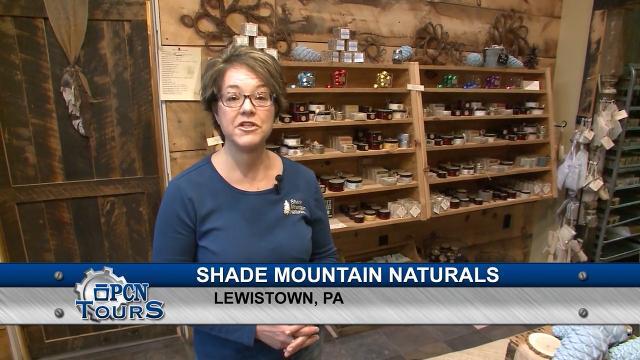 Shade Mountain Naturals, PCN Tours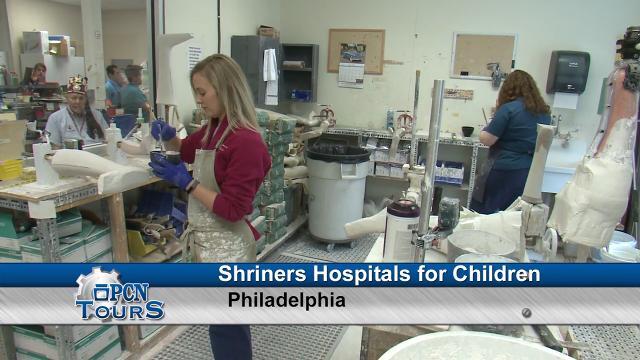 Shriners Hospitals for Children, PCN Tours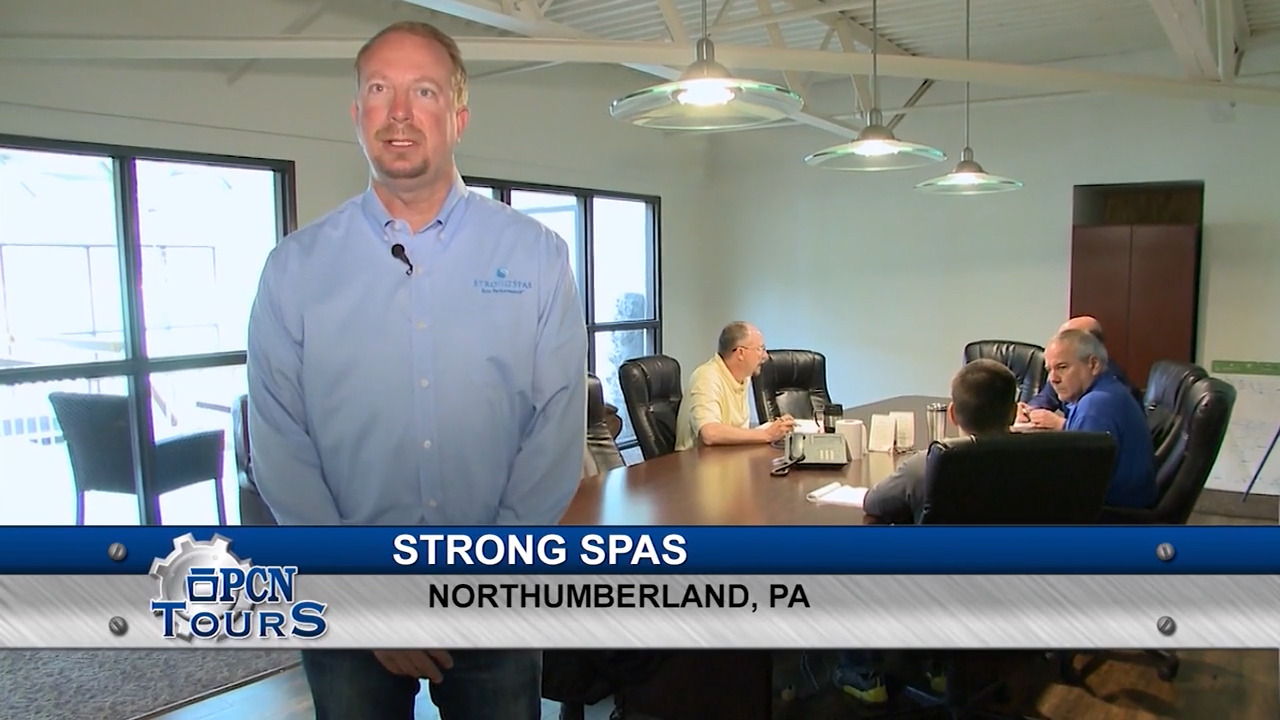 Strong Spas, PCN Tours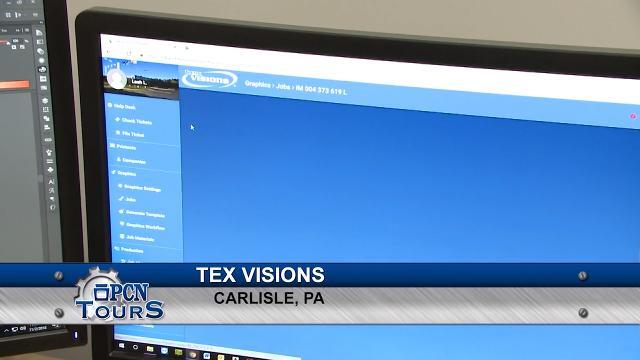 Tex Visions, PCN Tours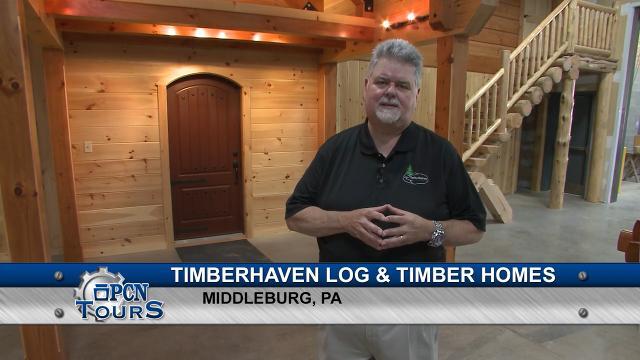 Timberhaven Log and Timber Homes, PCN Tours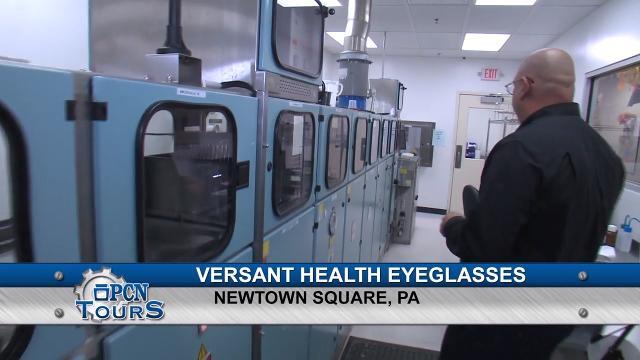 Versant Health Eyeglasses, PCN Tours
On Demand - PCN Tours Classics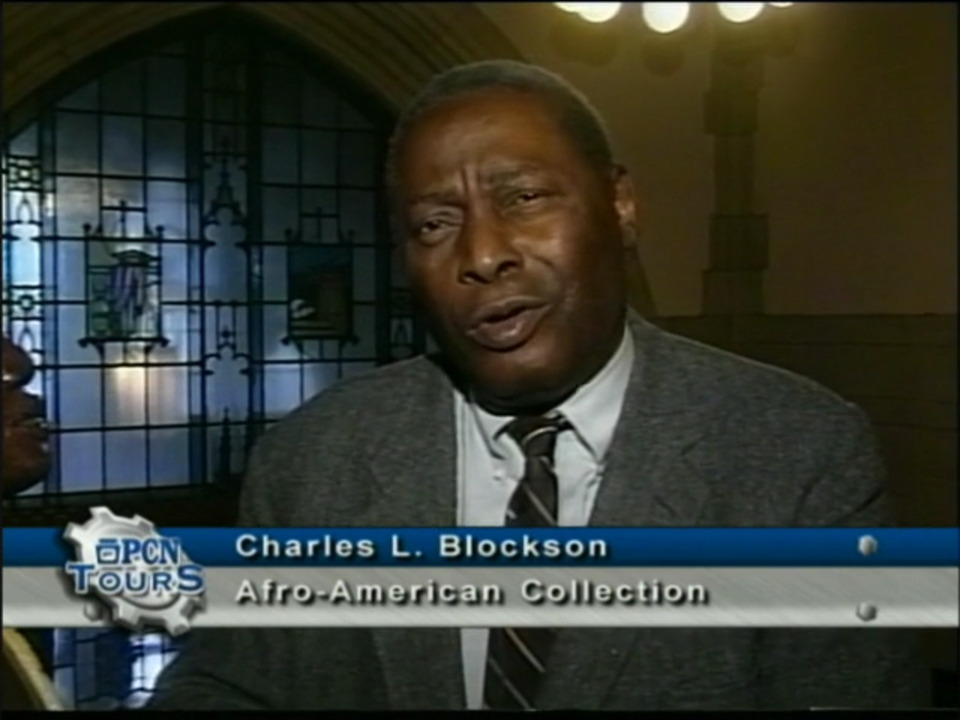 Afro-American Collection, PCN Tours
Alcoa Aluminum, PCN Tours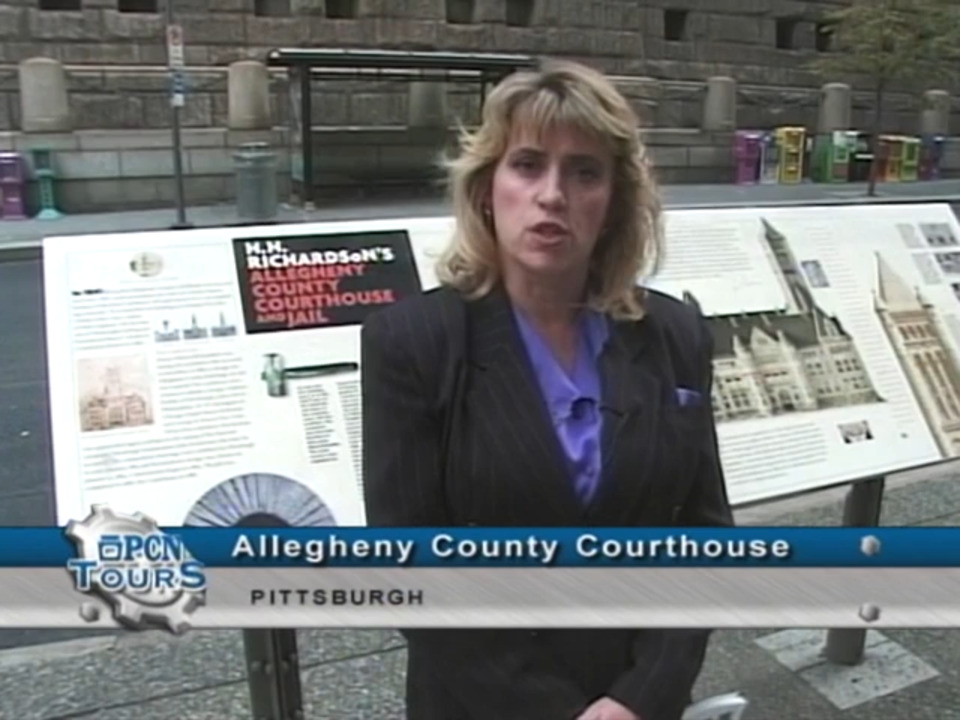 Allegheny County Courthouse, PCN Tours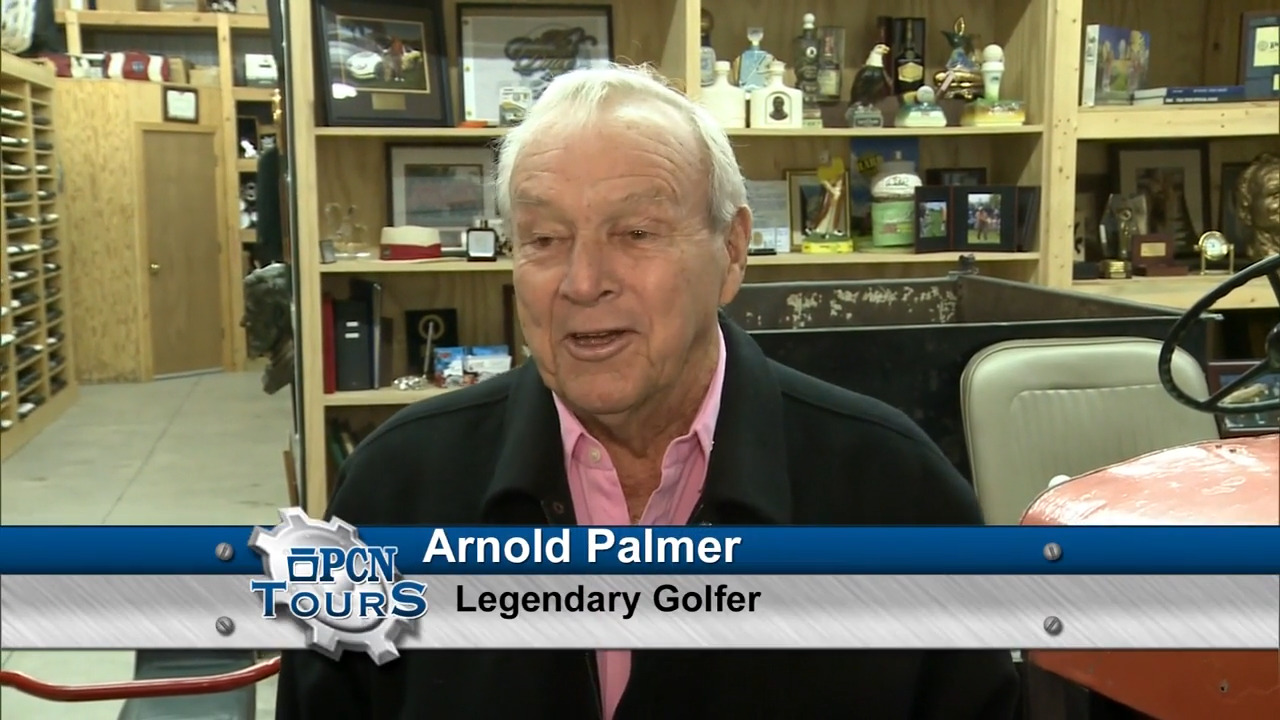 Arnold Palmer Memorabilia Warehouse, PCN Tours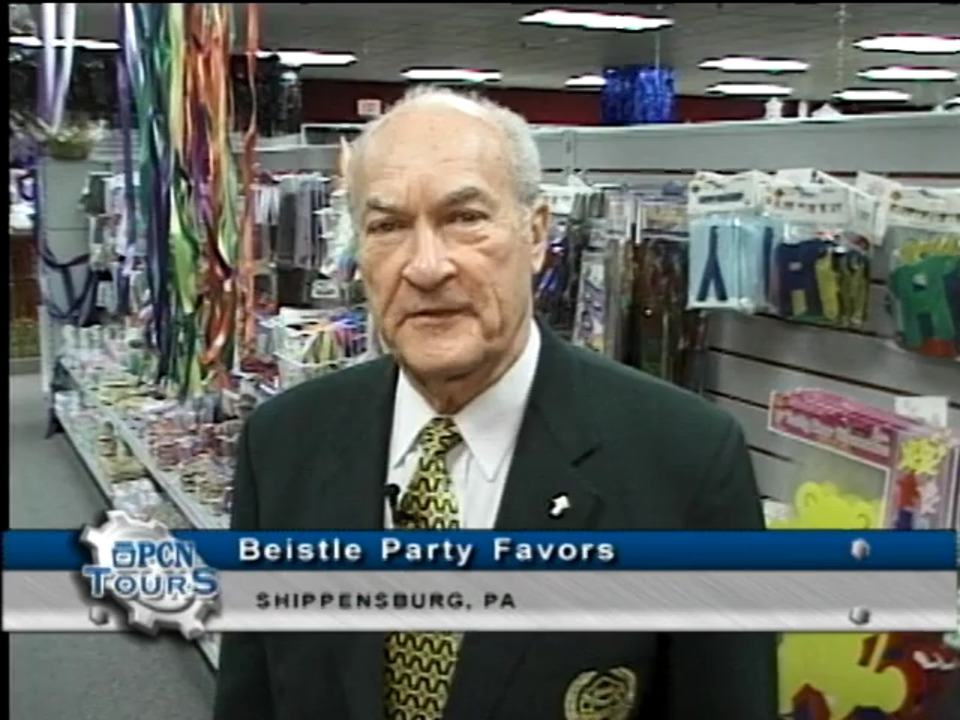 Beistle Party Favors, PCN Tours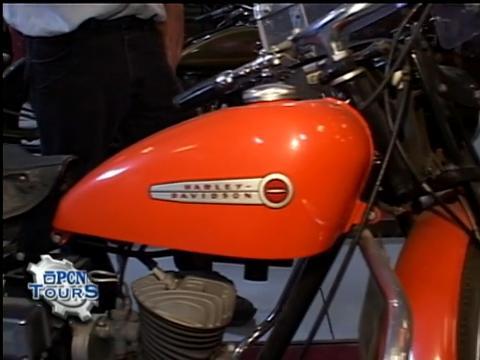 Bill's Old Bike Barn - Harleys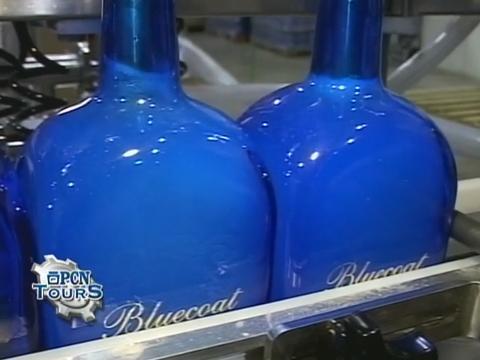 Bluecoat American Dry Gin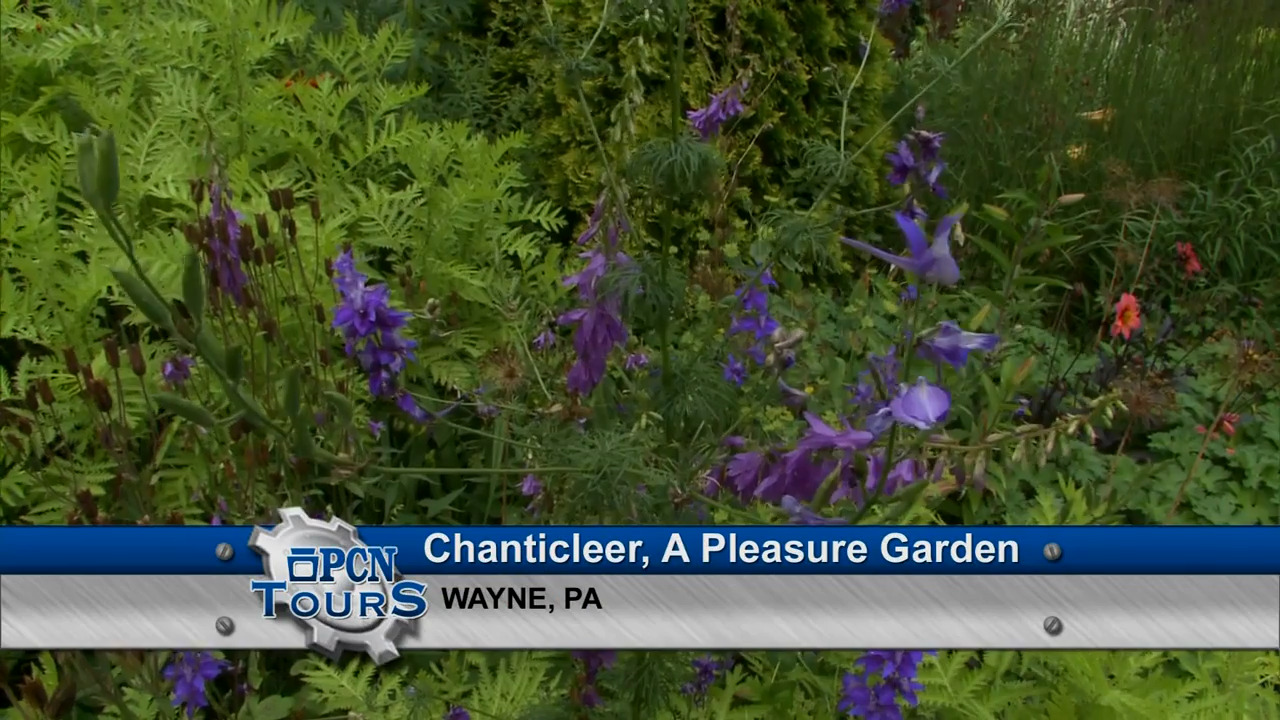 Chanticleer, A Pleasure Garden, PCN Tours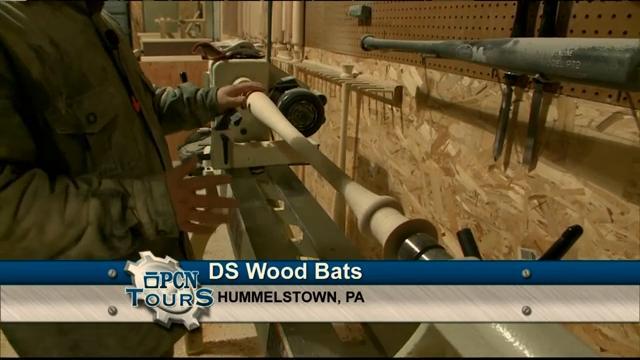 DS Wood Bats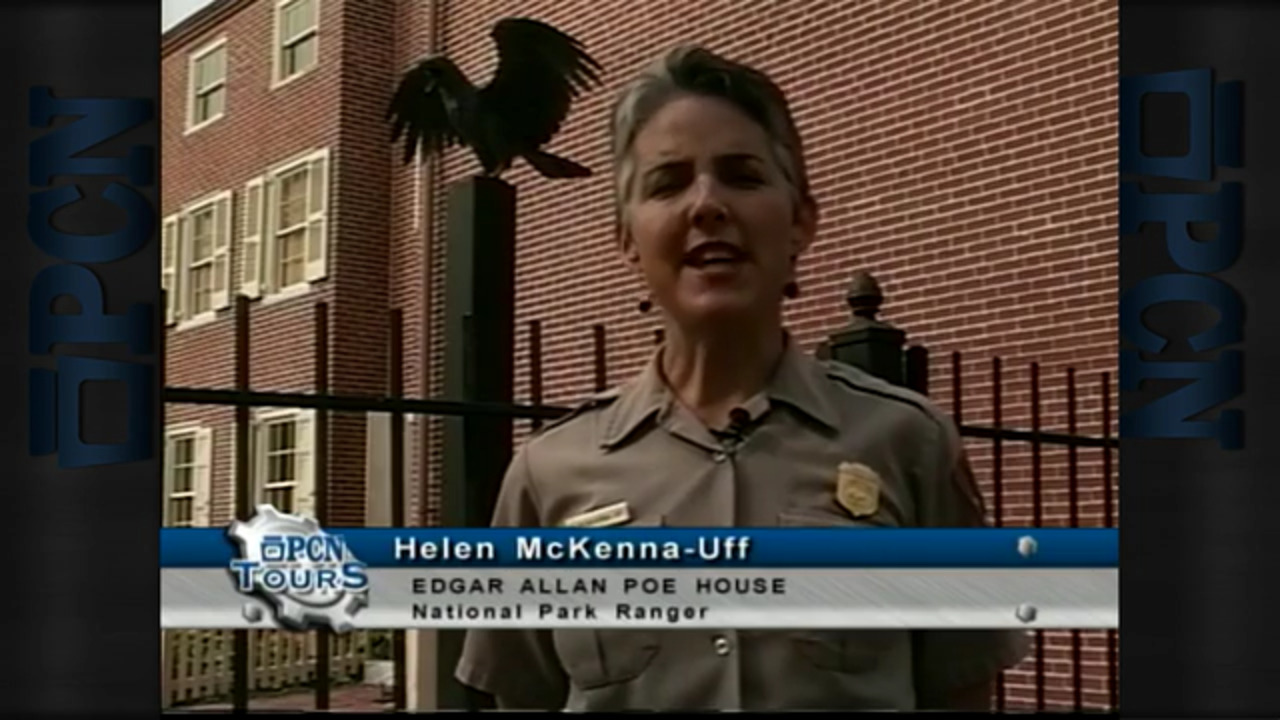 Edgar Allen Poe House, PCN Tours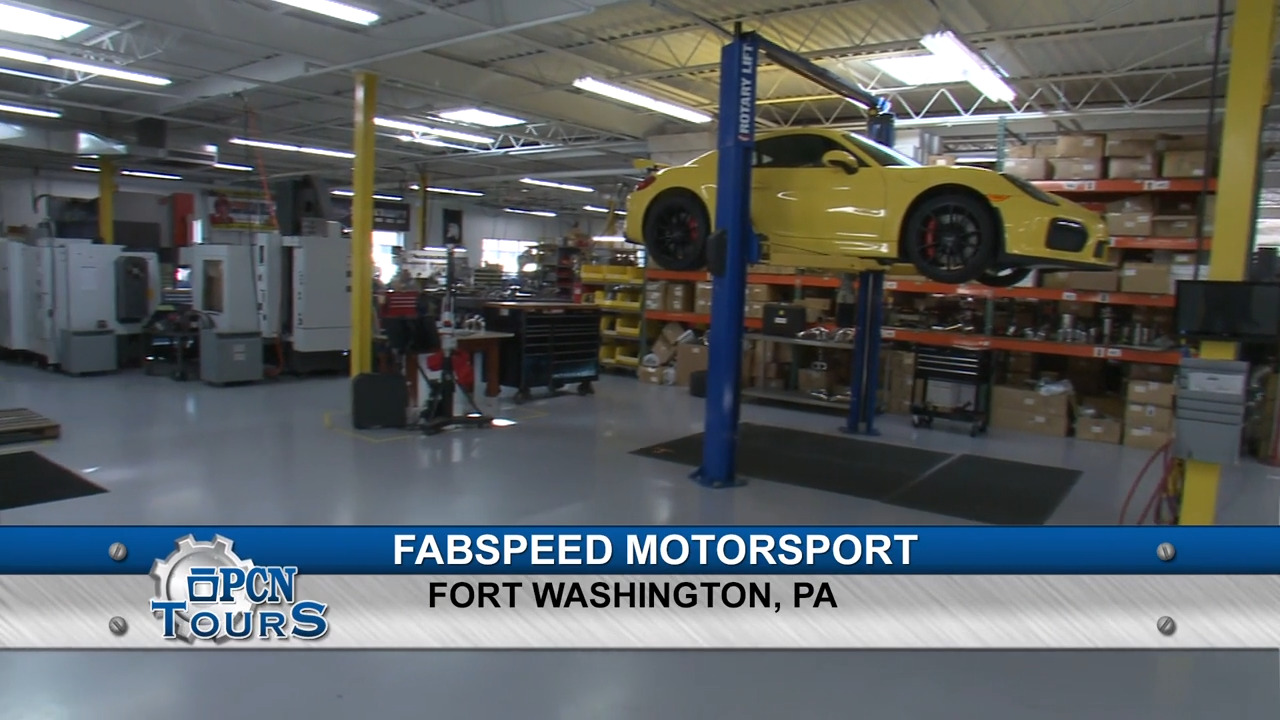 Fabspeed Motorsports, PCN Tours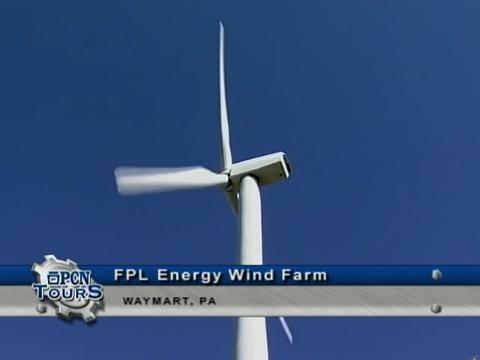 FPL Energy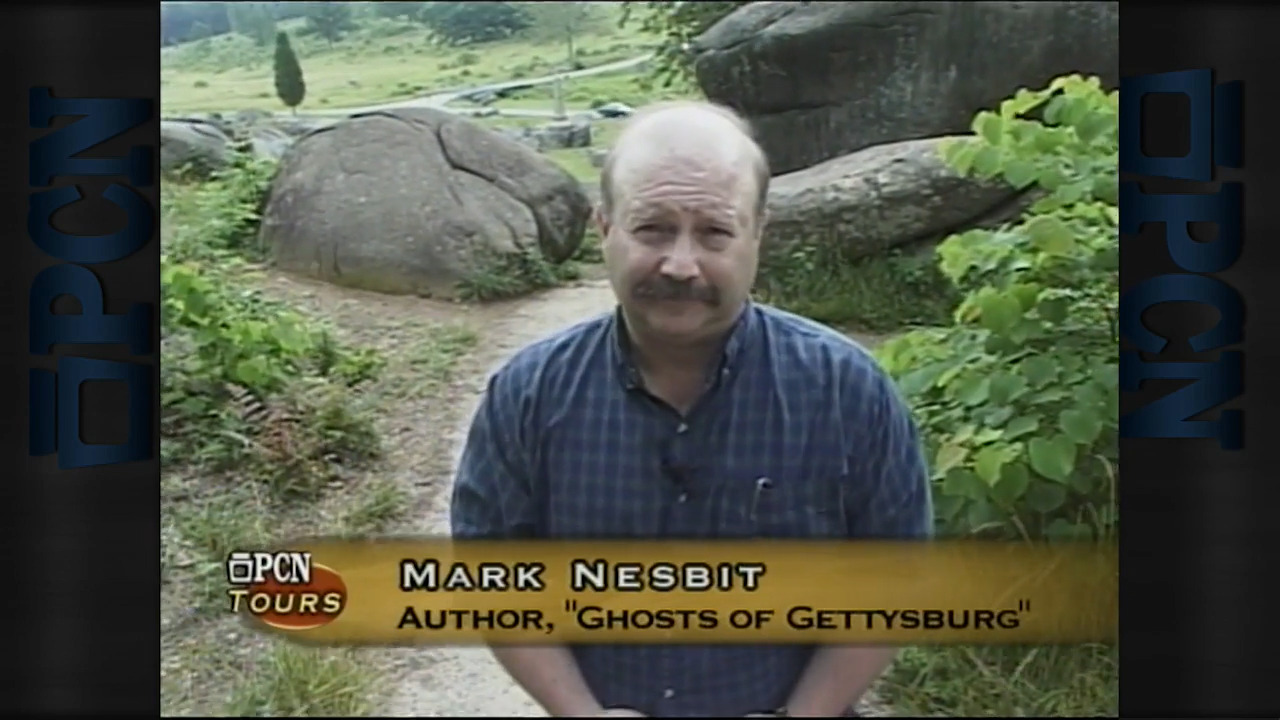 Ghosts of Gettysburg, PCN Tours
GK Elite Sportswear, PCN Tours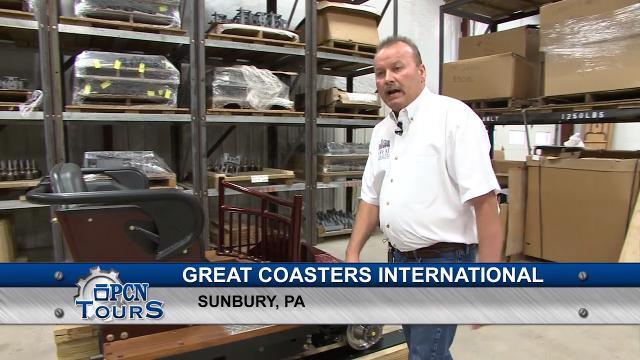 Great Coasters International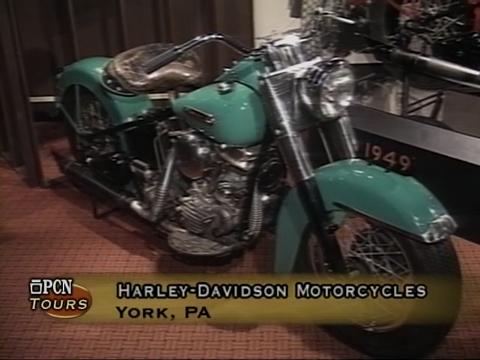 Harley-Davidson Motorcycles
Heinz History Center, PCN Tours
Independence Hall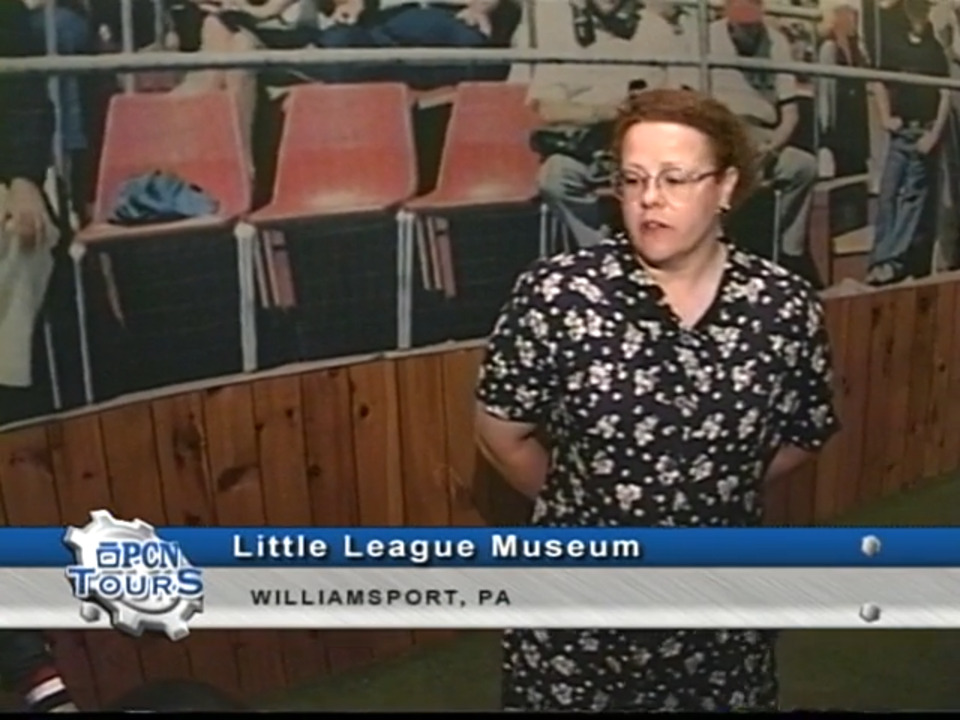 Little League Museum, PCN Tours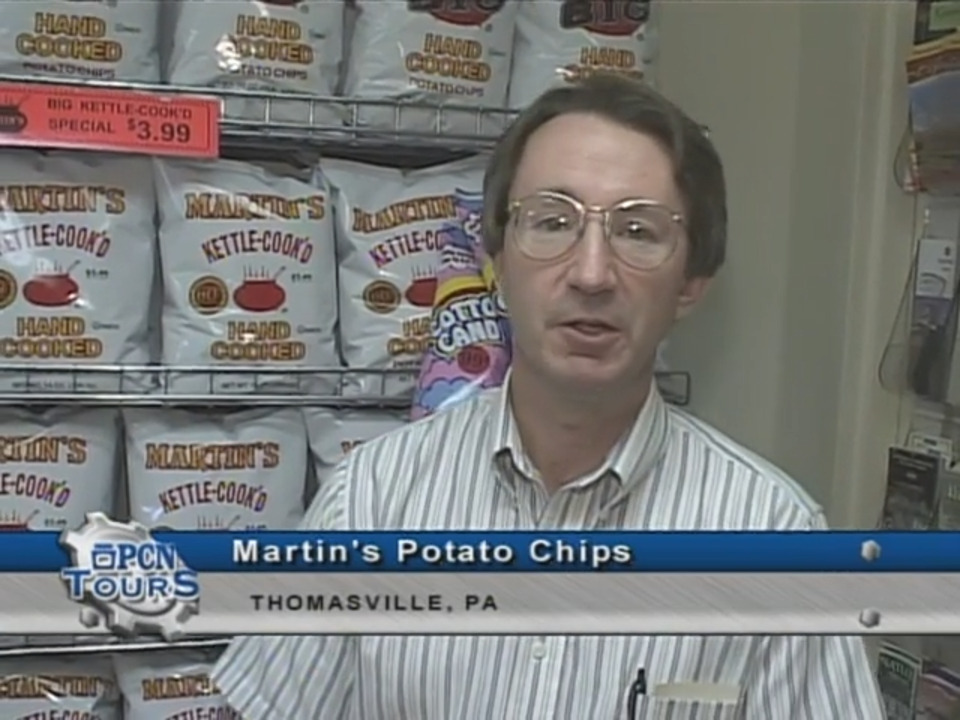 Martin's Potato Chips, PCN Tours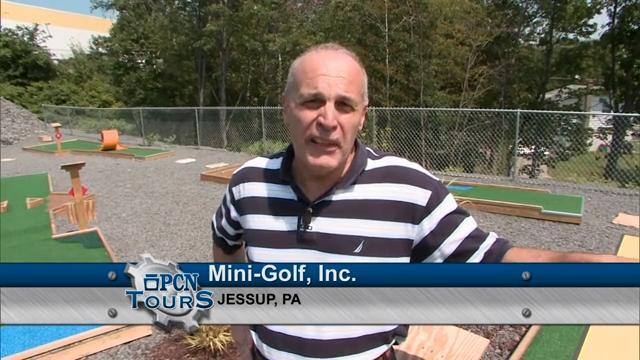 Mini Golf Inc.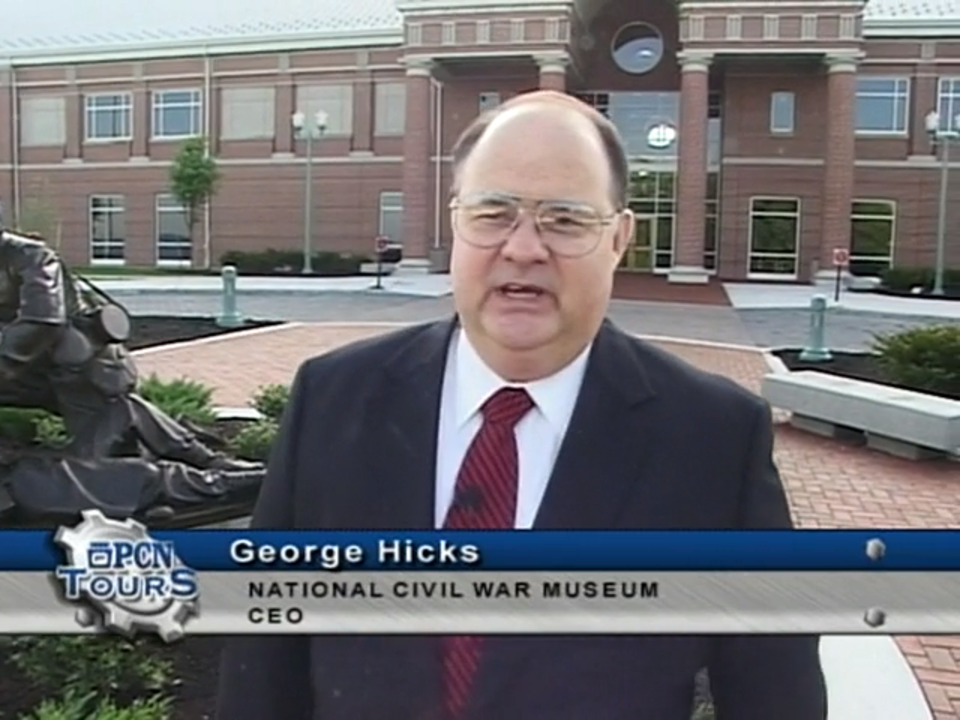 National Civil War Museum, PCN Tours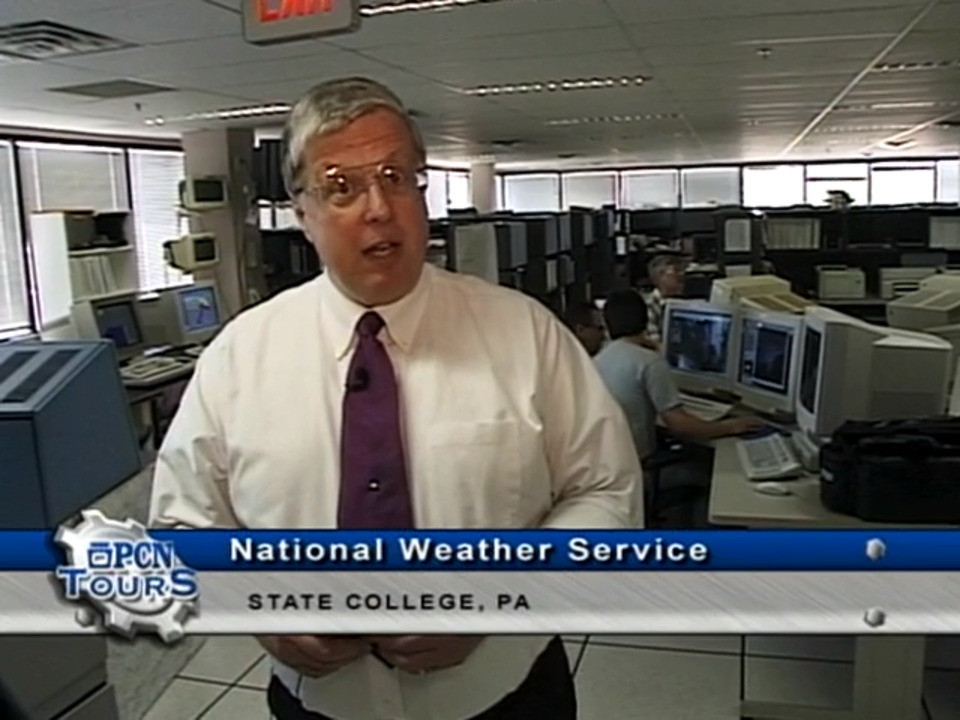 National Weather Service, PCN Tours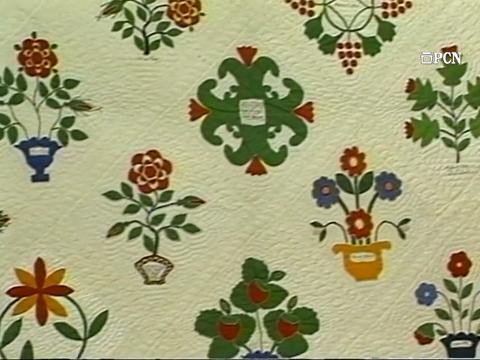 Pennsylvania State Museum Quilt Collection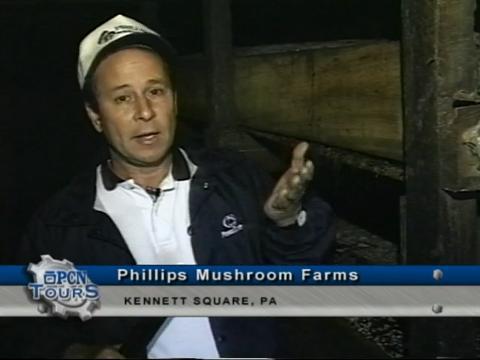 Phillips Mushroom Farms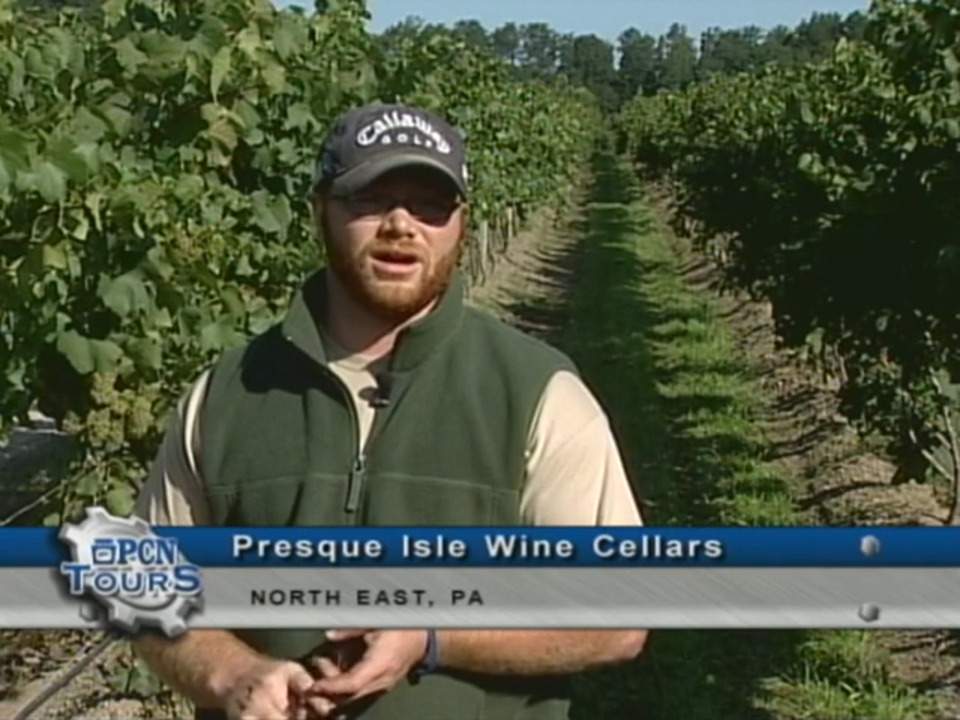 Presque Isle Wine Cellars, PCN Tours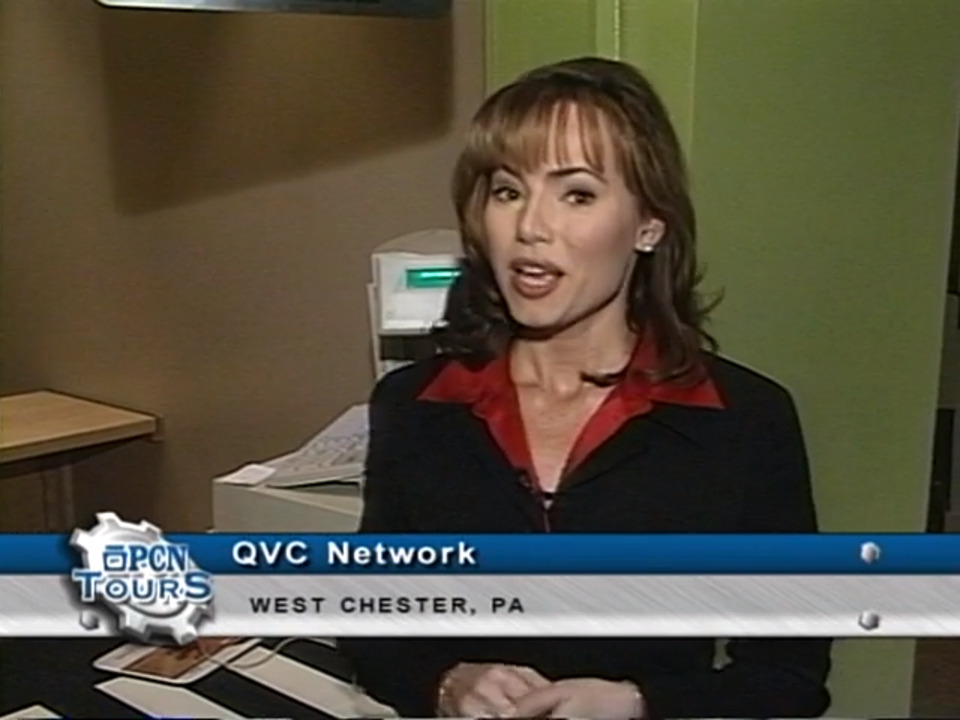 QVC, PCN Tours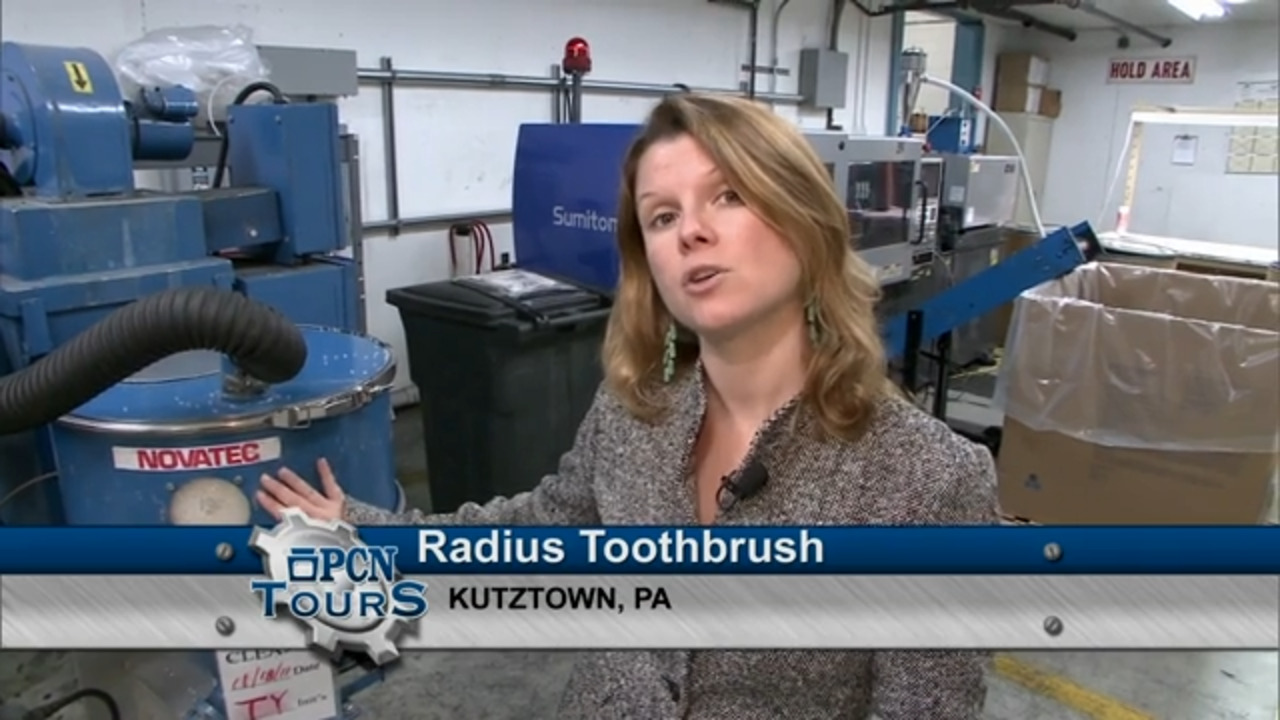 Radius Toothbrush, PCN Tours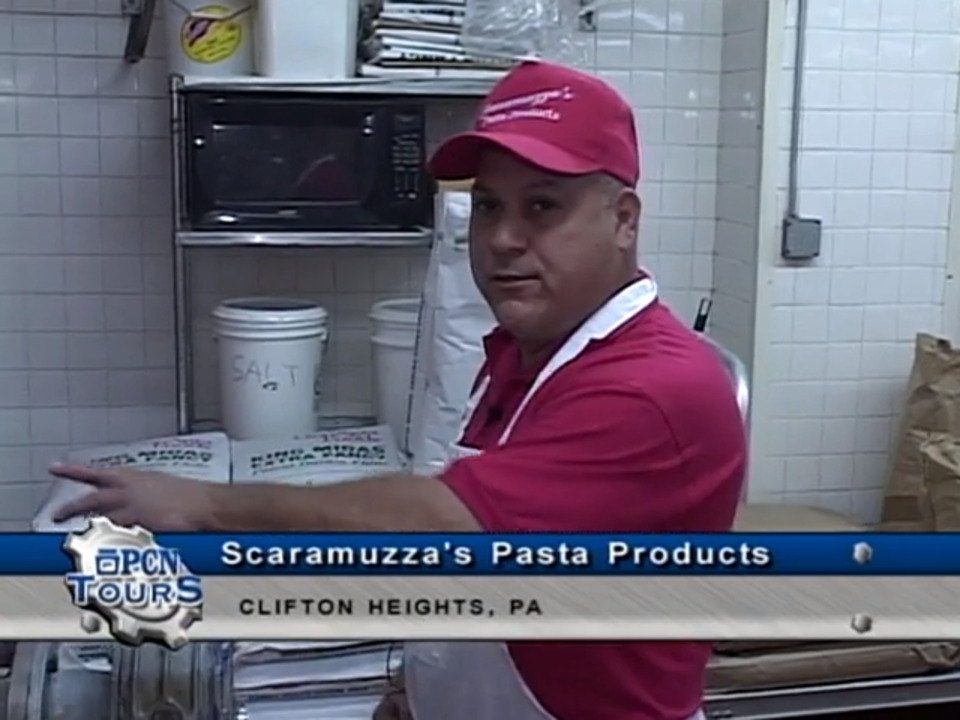 Scaramuzza's Pasta Products, PCN Tours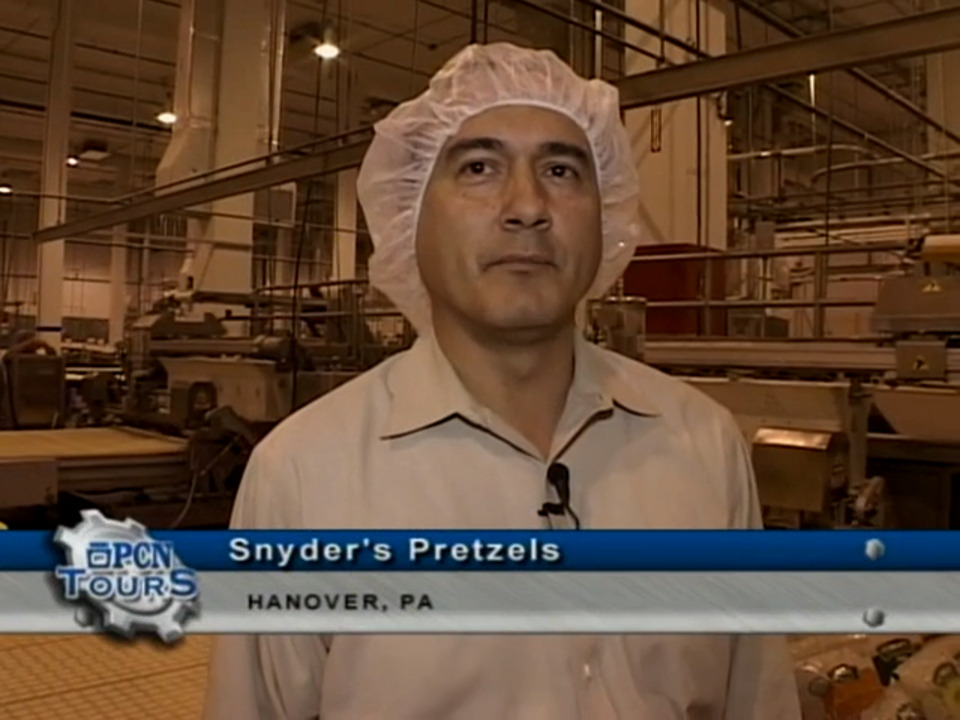 Snyder's Pretzels, PCN Tours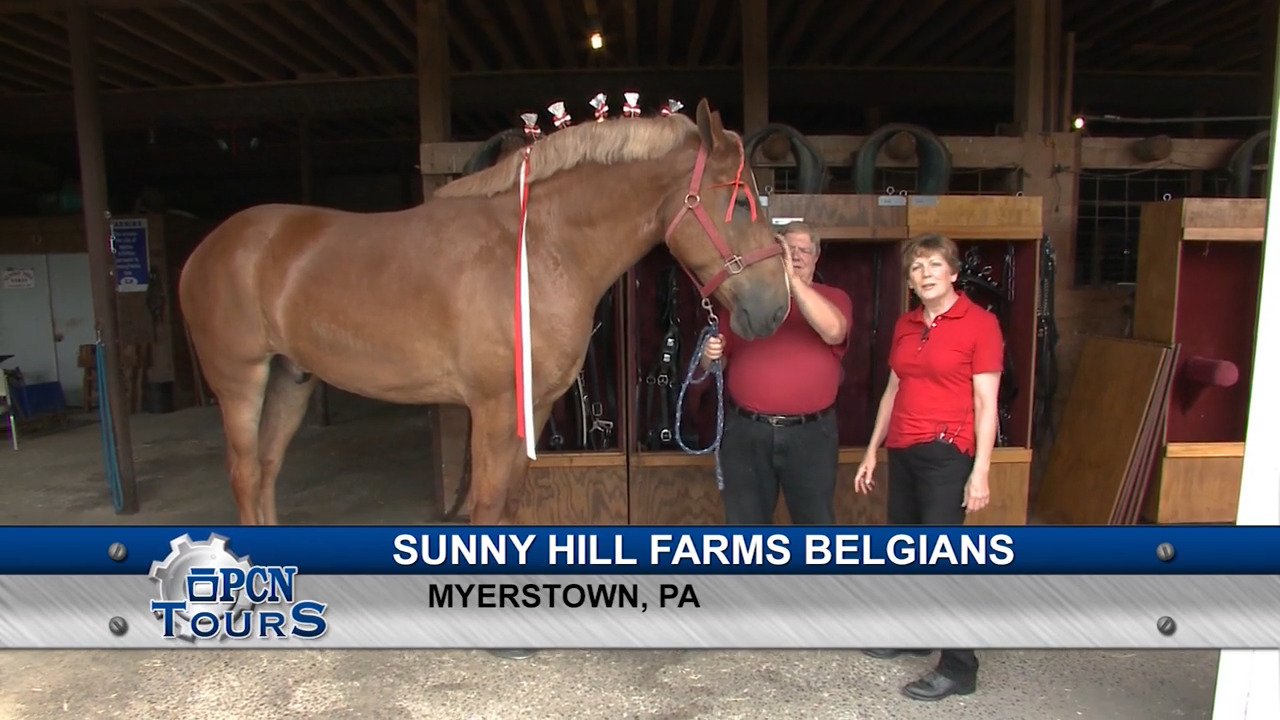 Sunny Hill Farms Belgians, PCN Tours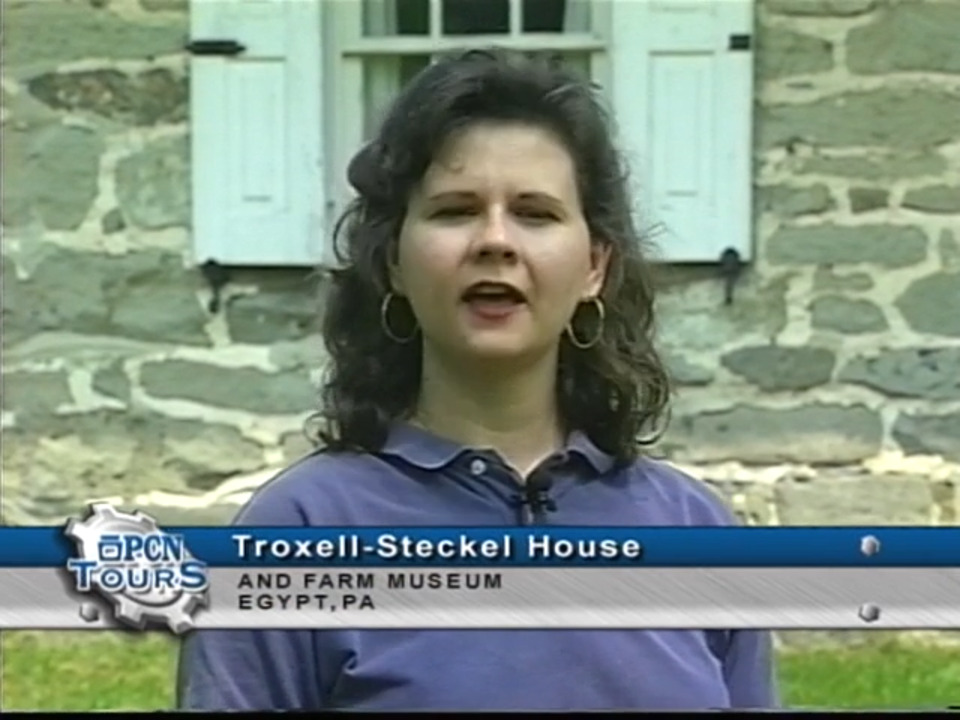 Troxel-Steckel House and Farm Museum, PCN Tours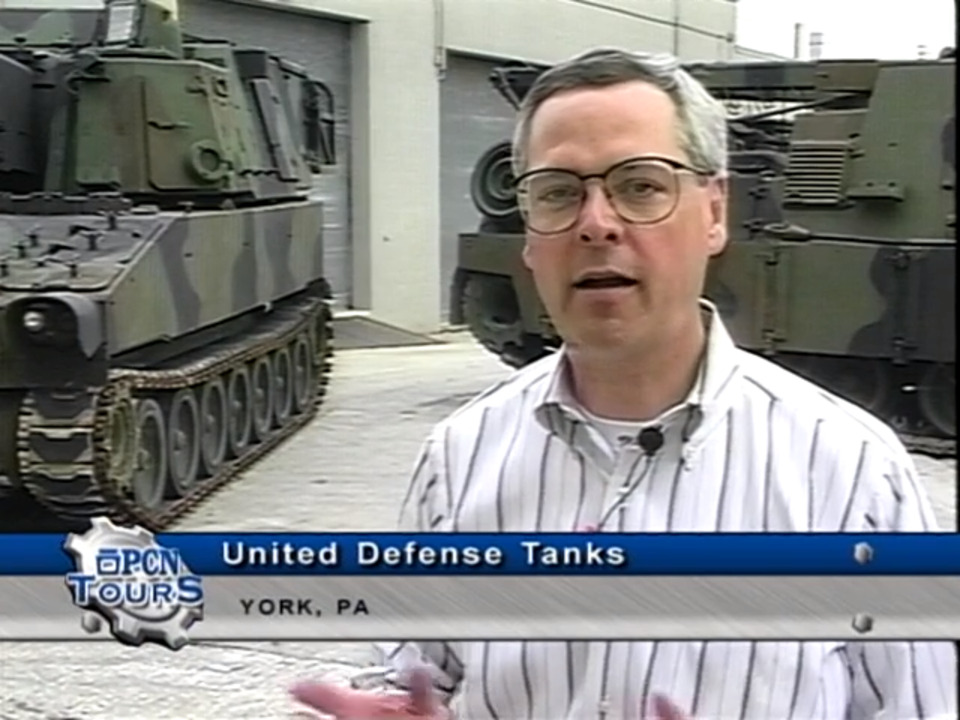 United Defense Tanks, PCN Tours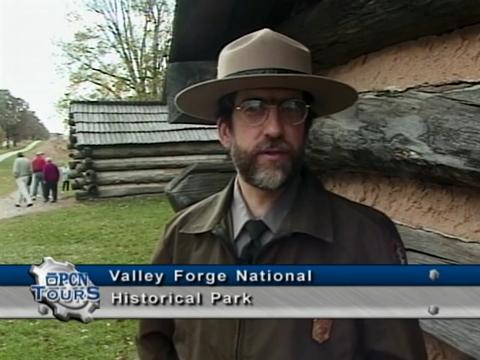 Valley Forge National Historical Park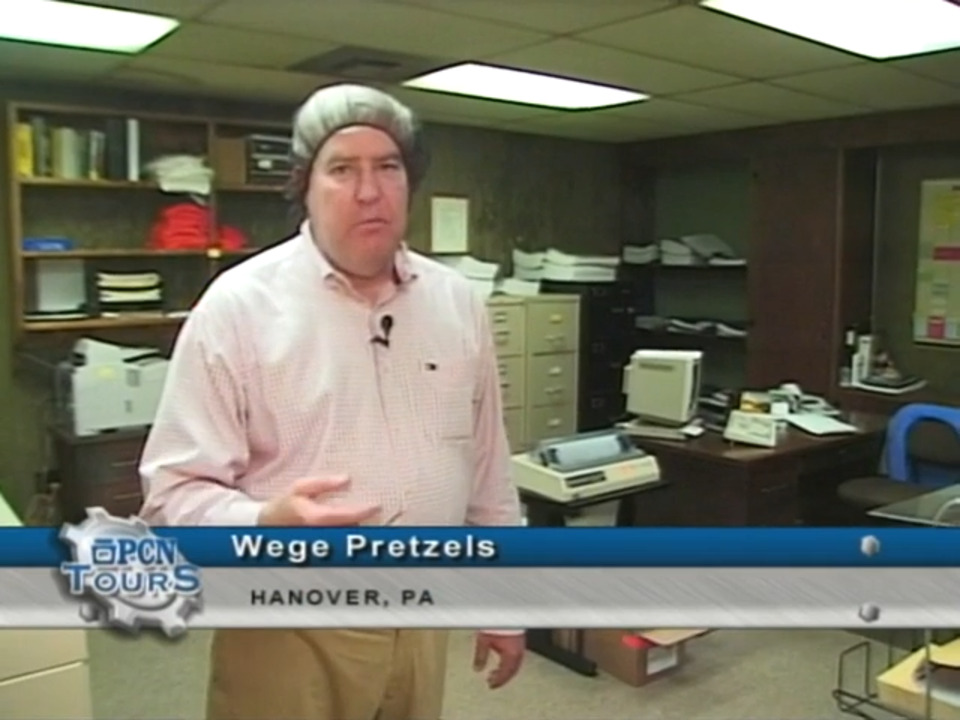 Wege Pretzels, PCN Tours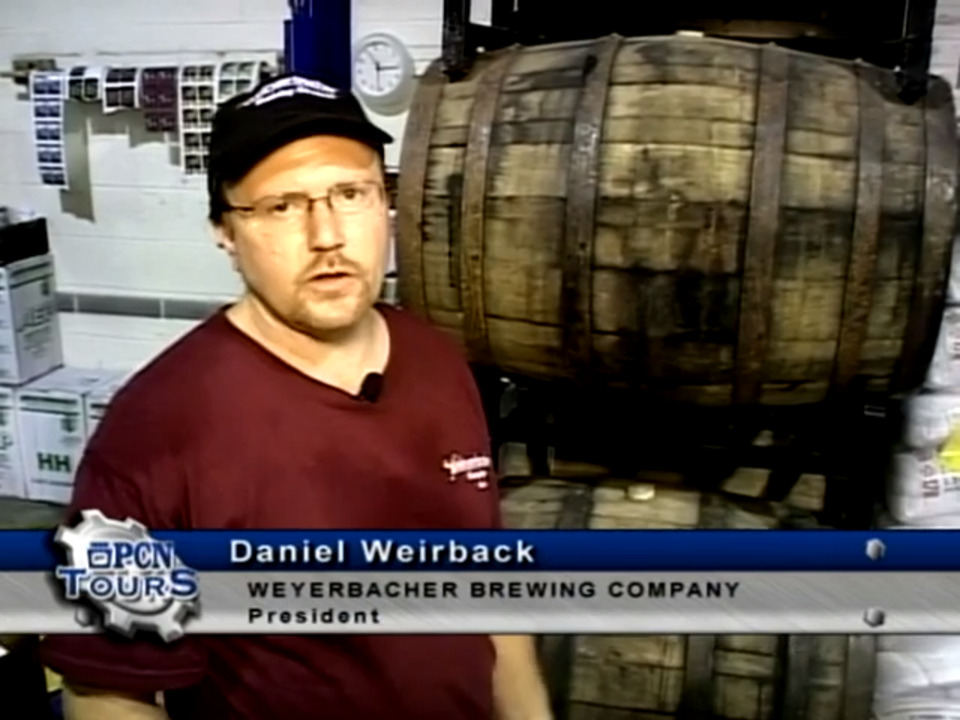 Weyerbacher Brewery, PCN Tours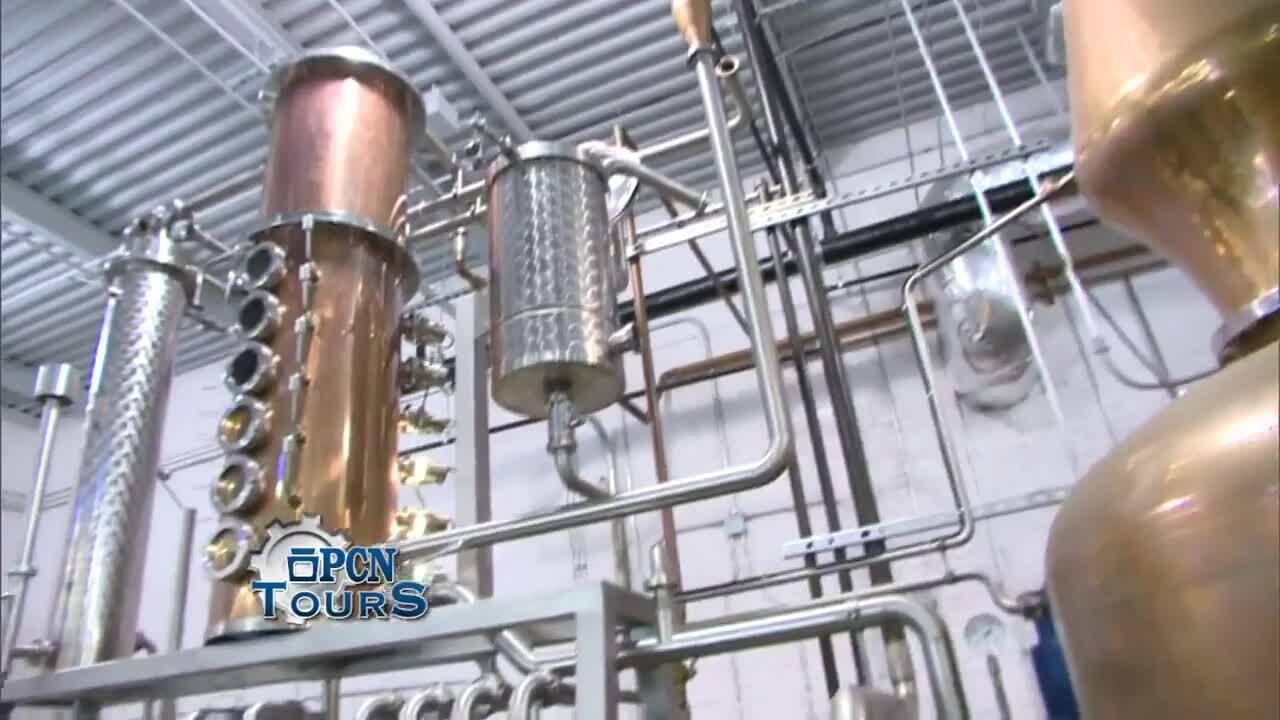 Wigle Whiskey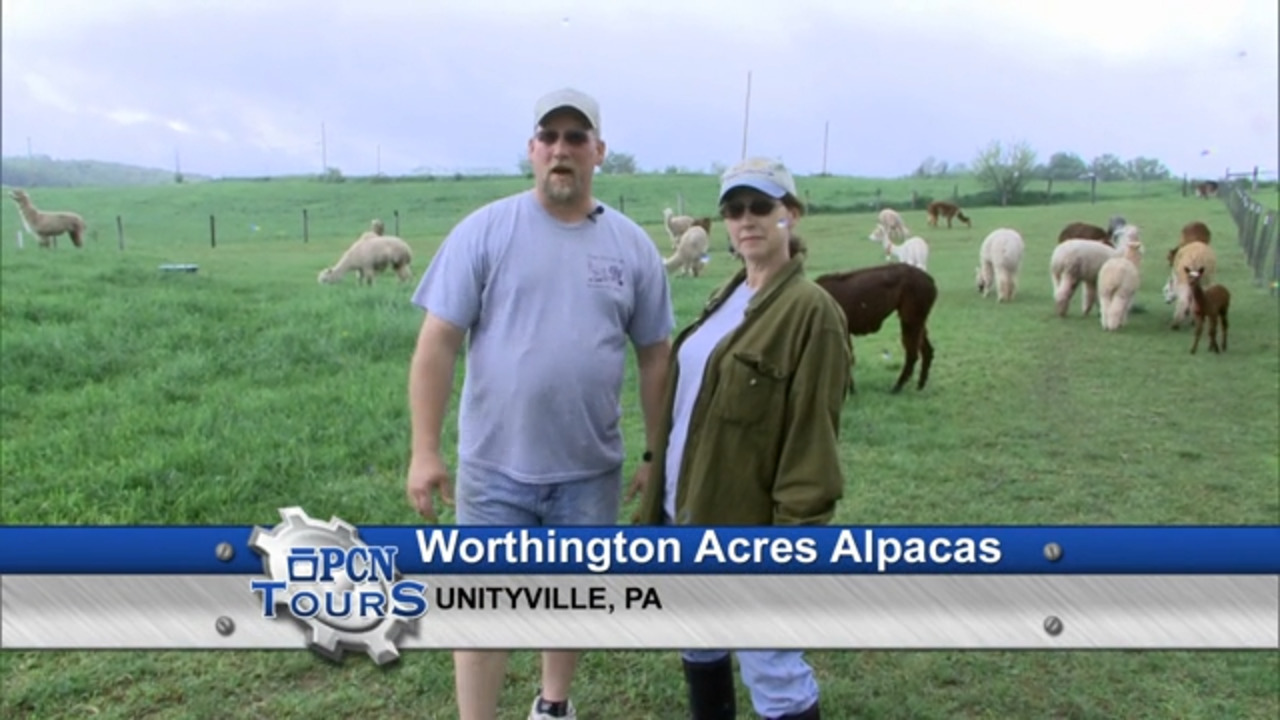 Worthington Acres, PCN Tours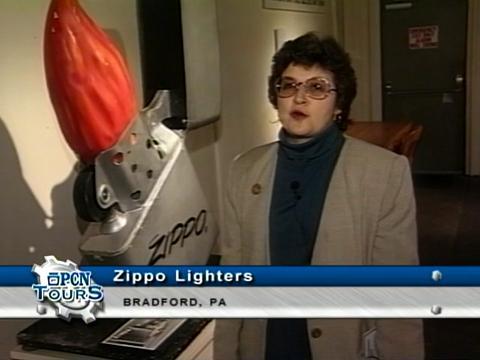 Zippo Lighters

Shop PCN Tours