Civics 101, a free public service of PCN, is an online educational tool to help Pennsylvania students understand how our state government works. This tool is intended to supplement classroom learning, but can also be a useful tool in the home. Programs include interviews with elected officials, tours of the state capitol and Governor's residence, and so much more. In addition, an interactive video game is available to keep children interested and engaged. A Continuing Education section provides adults with a deeper level of study through talks on related topics. The site is accompanied by a Teacher's Guide, which provides ideas for ways Civics 101 resources may be used in the classroom.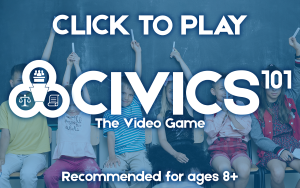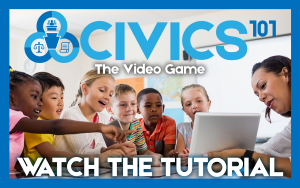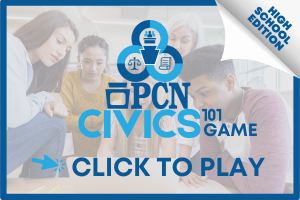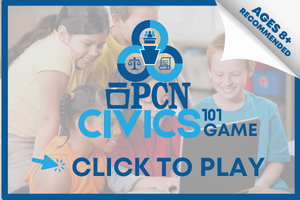 Executive Branch
The Governor serves as the Executive of Pennsylvania. He or she is responsible for approving or vetoing laws passed by the General Assembly, subject to a two-thirds override.Hall of Governors
Legislative Branch
Pennsylvania's General Assembly consists of two bodies, the Senate and the House of Representatives. The main task of these two bodies is to make laws.

Judicial Branch
Pennsylvania's judicial branch is responsible for interpreting the state Constitution, and deciding cases.

Elections
Pennsylvanians are called to vote as part of their civic duty in a democratic government. To register to vote in Pennsylvania, you must be 18 years of age and a resident of the district you wish to vote in for at least 30 days prior to the election.

Media
The Media are responsible for covering events and reporting information to the public through various means, including print, electronic, and digital channels.

Continuing Education
This section includes panels and forums centered on topics of interest to adults. Themes include voting, judicial independence, and the Constitution.

More Civics 101
More Civics 101 includes a broader look as civics and civic engagement, aimed at the student level.

Rep. Bill Kortz
"My sincere thank you to PCN for being proactive in the area of civics education. This is a dire need in our society today."
Cheryl Guss, Retired Teacher, Central Dauphin School District
"This resource is so rich in content and could be used for an entire school year. It is interesting and encourages students to become civically responsible."
Receive a certificate of recognition and thank you gift by sharing how you used Civics 101.

PCN (Pennsylvania Cable Network) is a non-partisan, non-profit television network responsive to the needs and interests of Pennsylvania and its people. PCN provides unedited coverage of politics and policy, unique accounts of history and culture, and a variety of sports championships and events from the state of Pennsylvania. Watch PCN on cable and stream on demand using PCN Select.