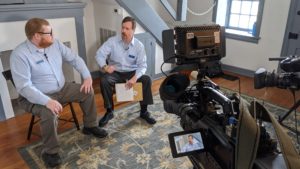 Licensed Battlefield Guides Eric Lindblade and Jim Hessler look at Robert E. Lee's thought process and planning for Pickett's Charge on July 3. A lot more went into his decision than a desperate, last gasp attempt to win. It is based on one of the more common questions they get as battlefield guides at Gettysburg.
Watch Gettysburg Battlewalks and more PA History & Culture on cable and the PCN Select Streaming Service.
Want more Gettysburg? See our full Collection.