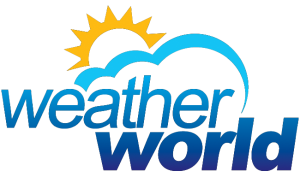 Weather World is a live 15-minute weather/news magazine program televised weekdays on PCN at 5:45 PM.  This program, produced by the Penn State Meteorology Department, has a loyal following.  If you want more than a forecast, turn to host Fred Gadomski and friends for their daily detailed look into weather across the state.  This popular program not only explains WHAT will happen in the world of weather, but WHY it happens and HOW it affects residents across the Commonwealth.
After State Government coverage, Weather World ranks #2 as most popular Program with 1.6 million PCN viewers.
During times when the legislature has an extended session (estimated 10 times a year) Weather World is available as a free stream online at pcntv.com.
Sponsors will also be featured on PCN Weather World web pages and on-air Weather World Promotions.
This sponsorship also includes Closed Captioning.
To learn more, contact sponsorships@pcntv.com.