Support PCN's Mission to Tell Pennsylvania's Story
For over 40 years, you've trusted PCN to tell Pennsylvania's story and capture the moments that make you proud to be a Pennsylvanian. Help us continue to tell that story and get to our $5,000 fundraising goal. Support our network with a donation today.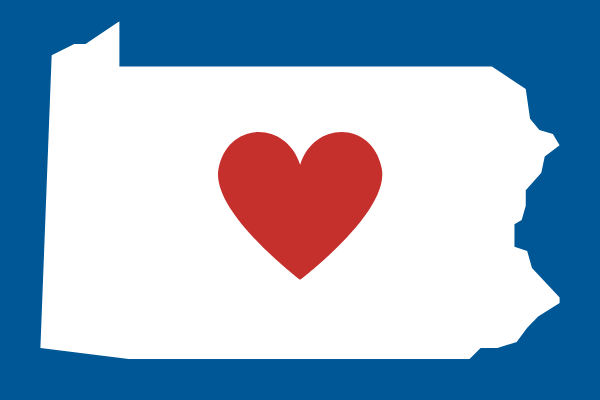 Why We Tell PA's Story
We are a 501(c)(3) nonprofit tv network dedicated to:

Celebrating everything Pennsylvania by sharing our history, culture, politics, and sports.

Educating current and future generations by preserving our unique story through digital media.
Connecting Pennsylvanians to our past and future.

Our staff are proud native & transplant Pennsylvanians that believe in PCN's mission.
Viewers, just like you, who continue to tune in and enjoy our non-stop coverage of Pennsylvania.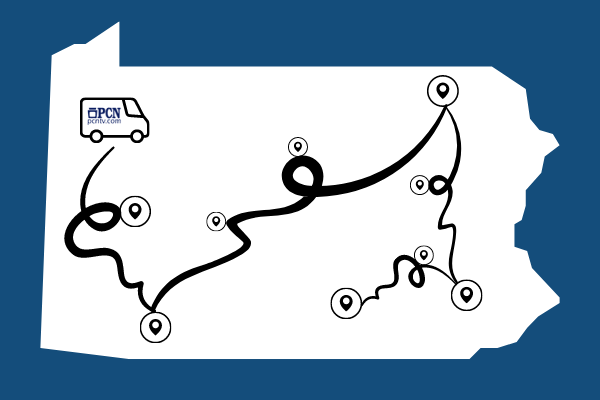 How We Tell PA's Story
Over twenty original programs are produced yearly to feature the people, places, and events unique to the keystone state including:

PIAA Sports Championships
PCN Tours
Live Call-In Program
Pennsylvania Farm Show

Forty full-time employees proudly work together across three locations to bring our Pennsylvania story to life.
It takes crews from Camp Hill and the bureaus in Philadelphia and Pittsburgh, multiple vehicles, Production and Satellite trucks, hundreds of feet of cable, a variety of equipment, and countless manhours to cover the entire state for you.
Share Your PA Story!
We've shared our story and now, it's your turn! Share your PA Story with us on social media by tagging us and using the hashtags #PAProud, and #TellingOurPAStory.