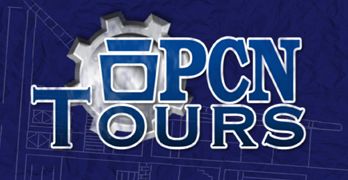 From museums to manufacturing, we have it covered.  Let us take you inside to learn more about what makes this Commonwealth a great place to live and work.  Each tour is led by a representative of the facility, allowing the viewer to experience television unscripted!
32% of our audience watches PCN Tours- that's 1.2 million viewers!  PCN Tours is also our third most popular Program.
PCN Tours airs daily 7:00 a.m. and 6:00 p.m. with a premiere televised every Sunday at 6:00 p.m.  We do not charge or receive payment for producing a walking tour.
Sponsorship Includes:
Video billboards before and after tour which includes your logo and contact information (website or phone number) along with a voiceover stating "This PCN Tour is being brought to you, in part, by …"  Billboards are produced by PCN.
To learn more, contact sponsorships@pcntv.com.