PA Supreme Court Coverage on PCN

In September 2011, we televised the PA Supreme Court's session for the first time. The oldest appellate court in the nation, The Supreme Court of Pennsylvania is the highest court in the Commonwealth.
We televise en banc sessions from the PA Supreme Court, Superior, and Commonwealth Courts.
FREE to Watch - PA Supreme Court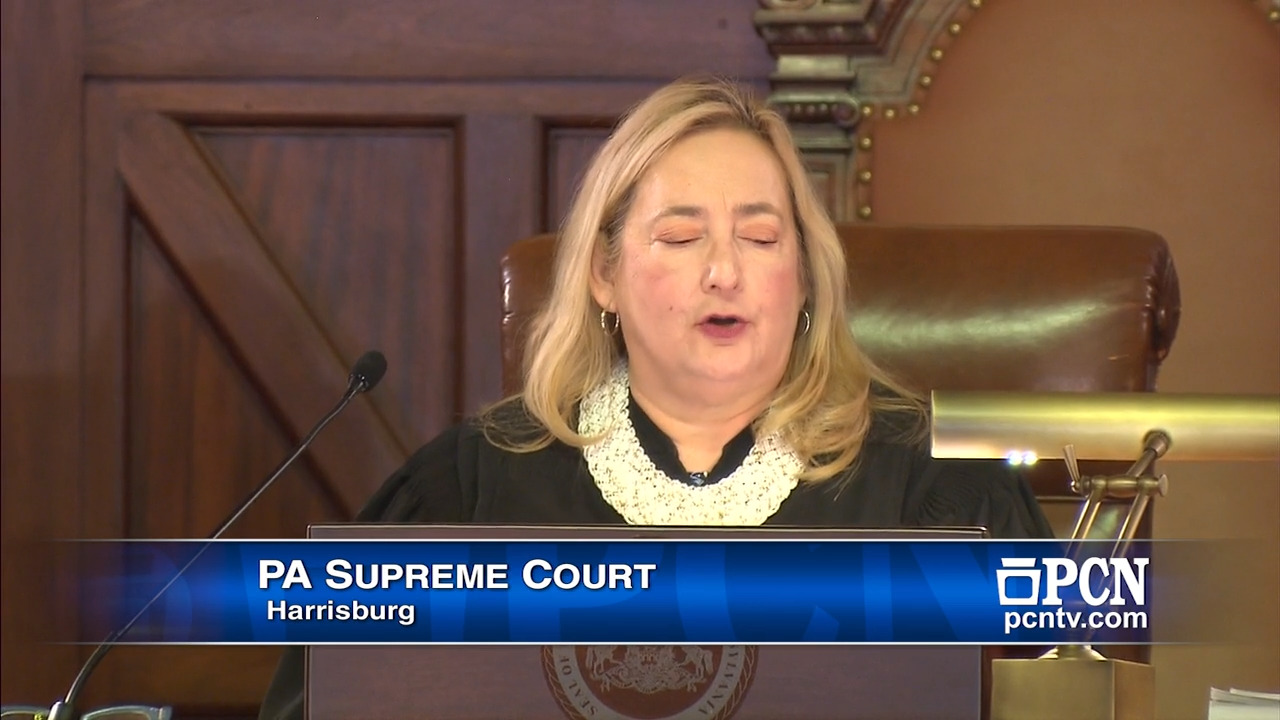 PA Supreme Court Session 2023-11-30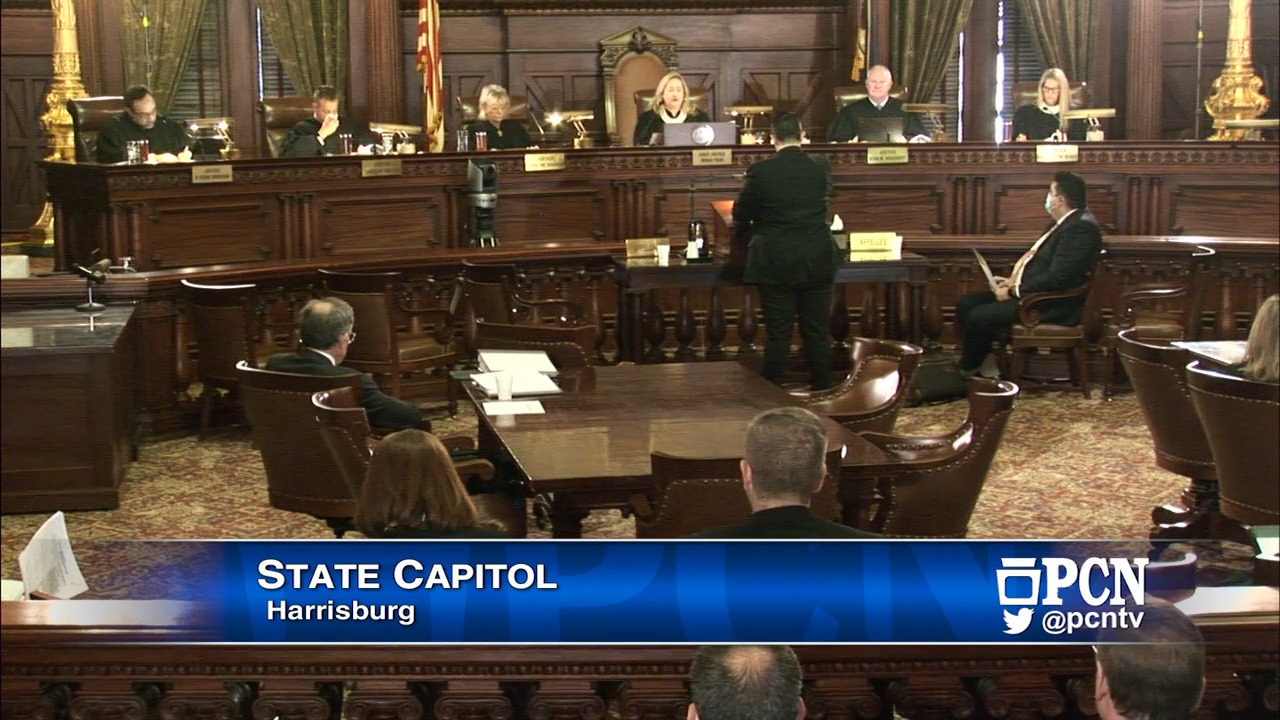 PA Supreme Court Session 2023-11-29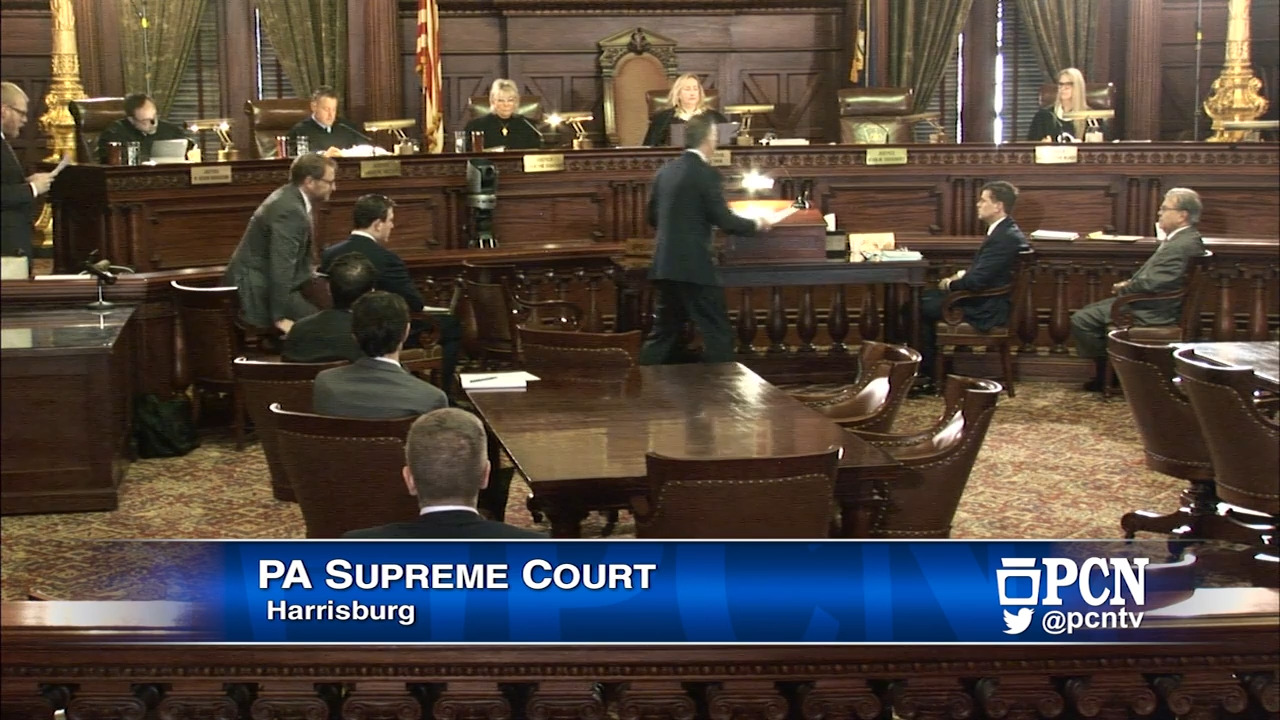 PA Supreme Court Session 2023-11-28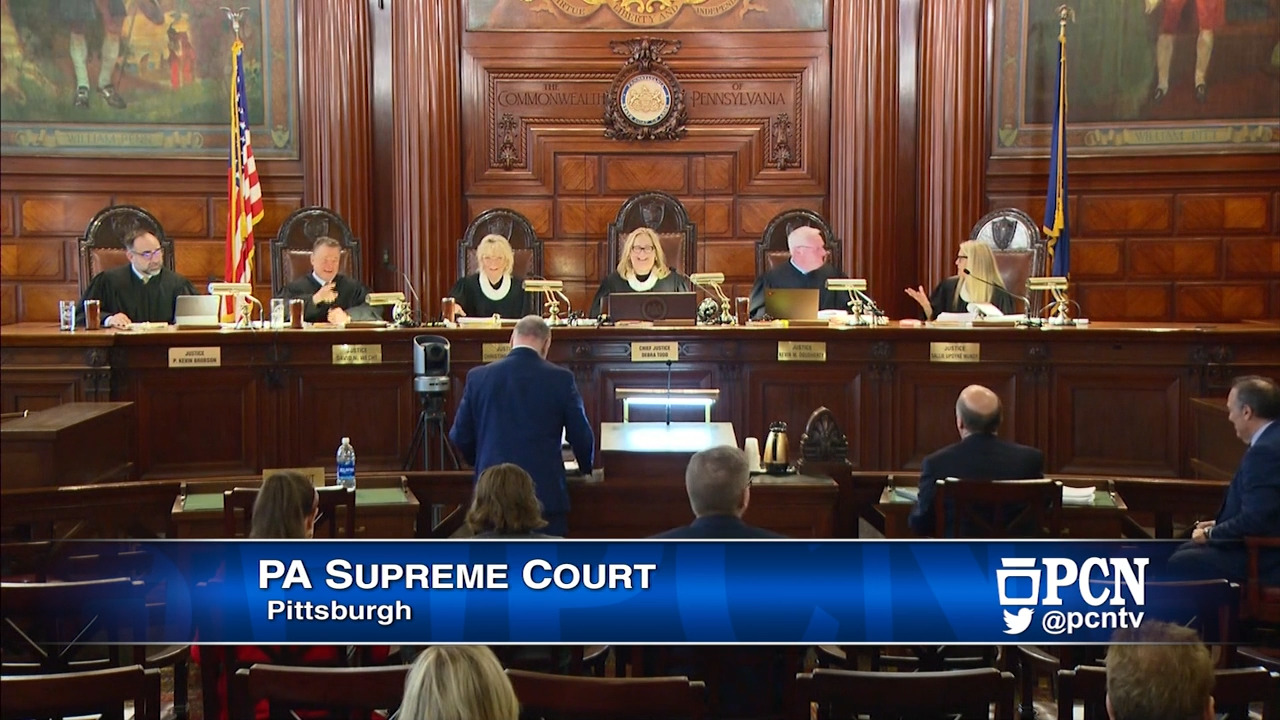 PA Supreme Court Session 2023-10-18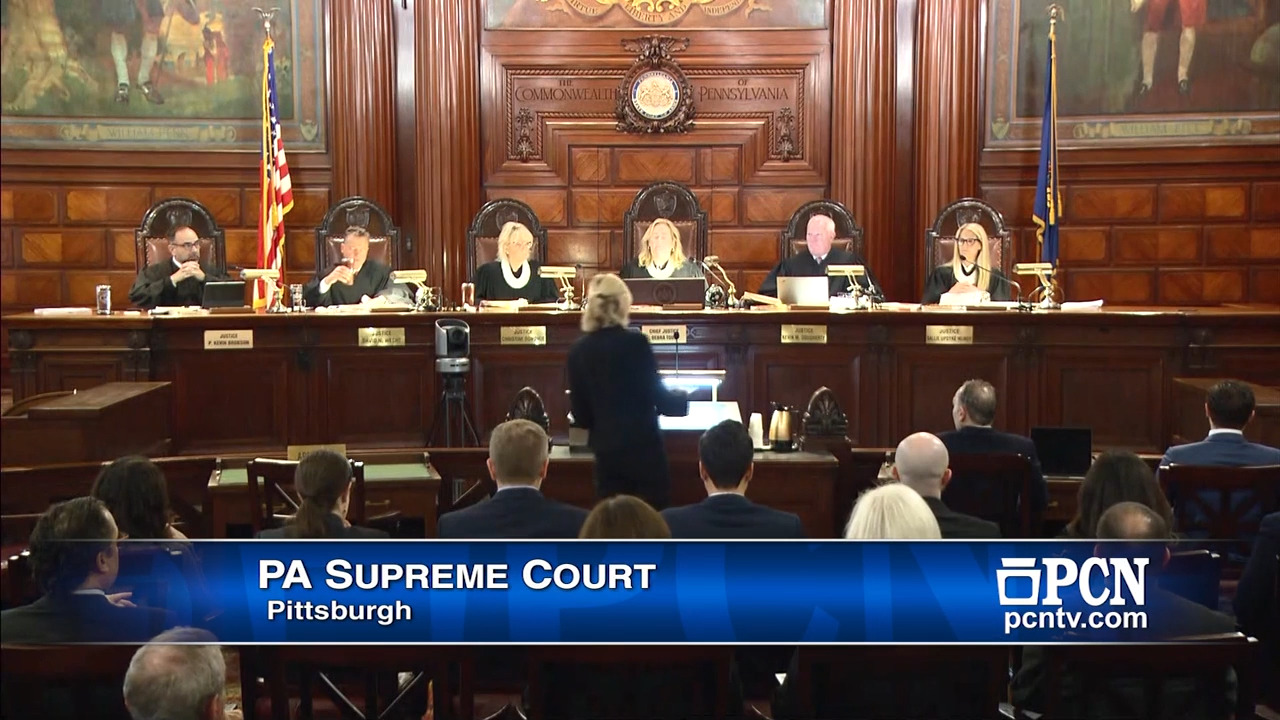 PA Supreme Court Session 2023-10-17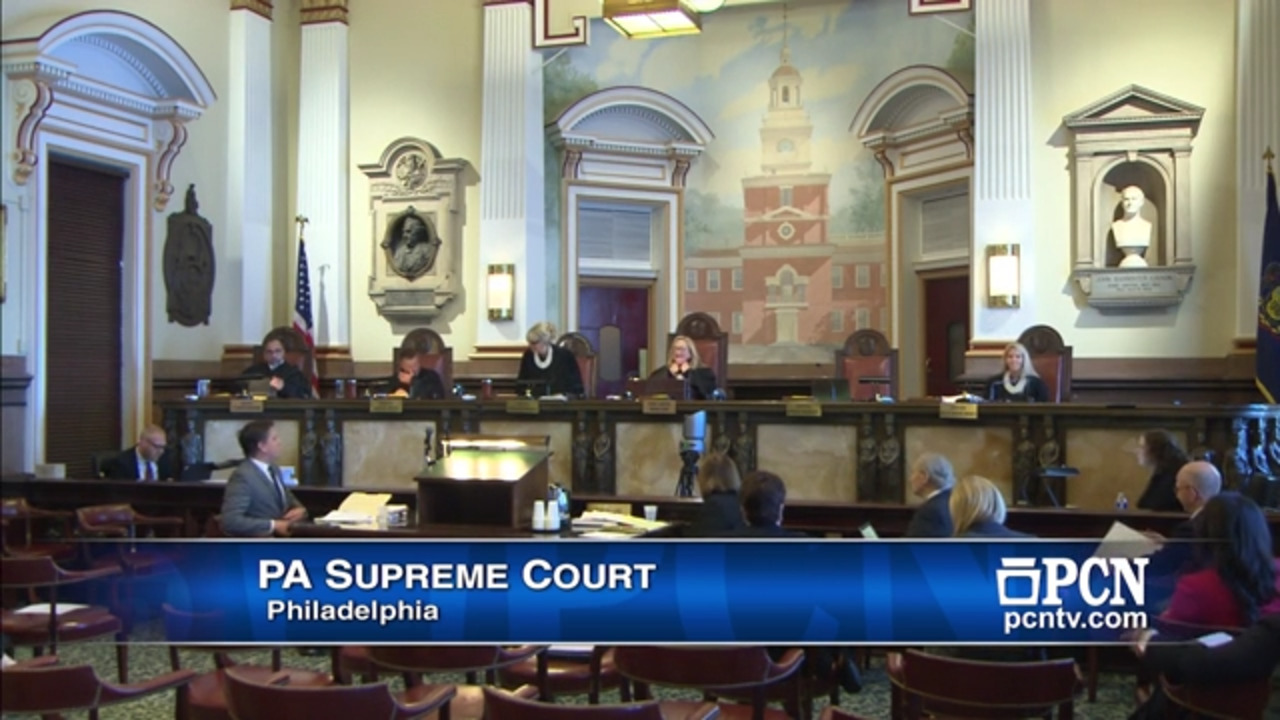 PA Supreme Court Session 2023-09-14
PA Supreme Court Session 2023-09-13
PA Supreme Court Session 2023-09-12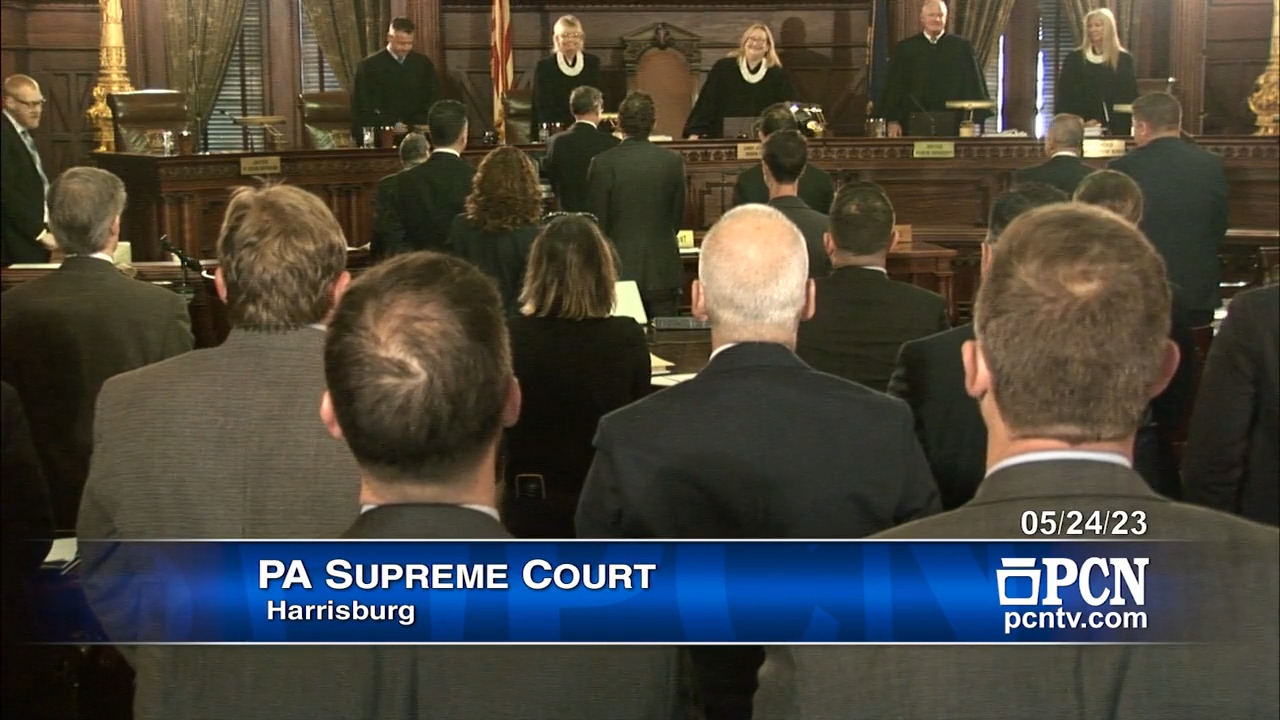 PA Supreme Court Session 2023-05-24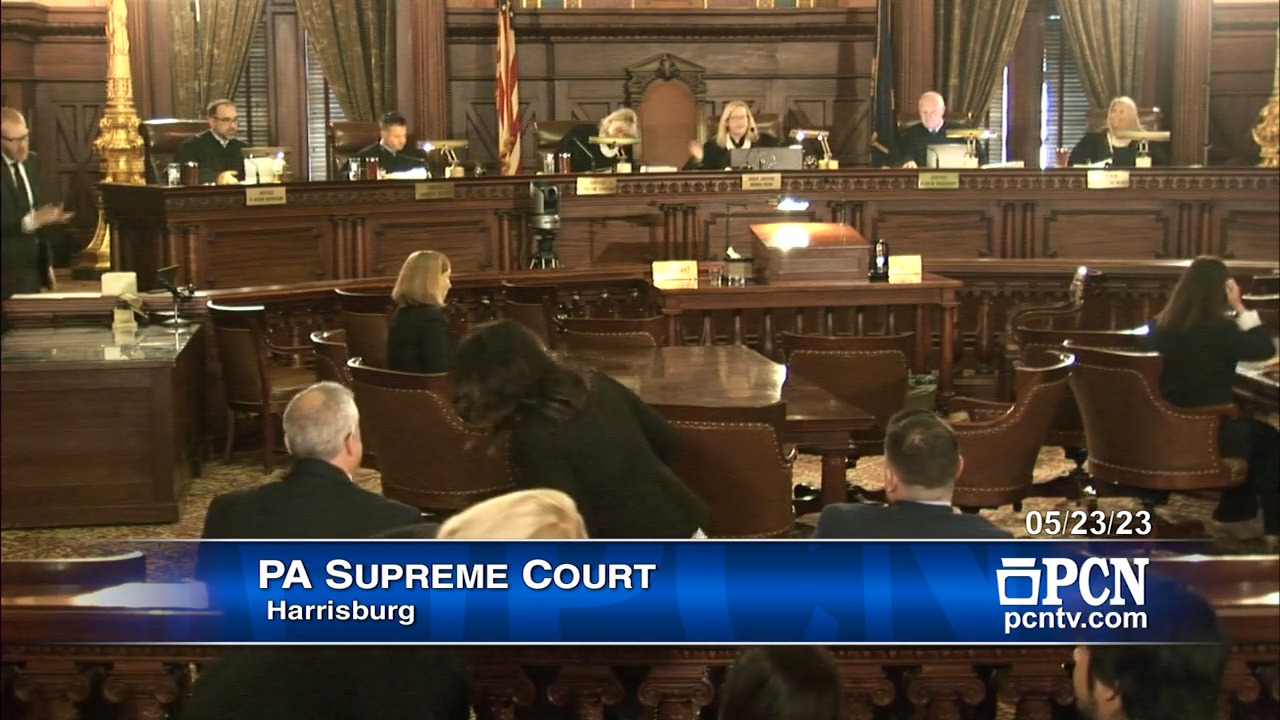 PA Supreme Court Session 2023-05-23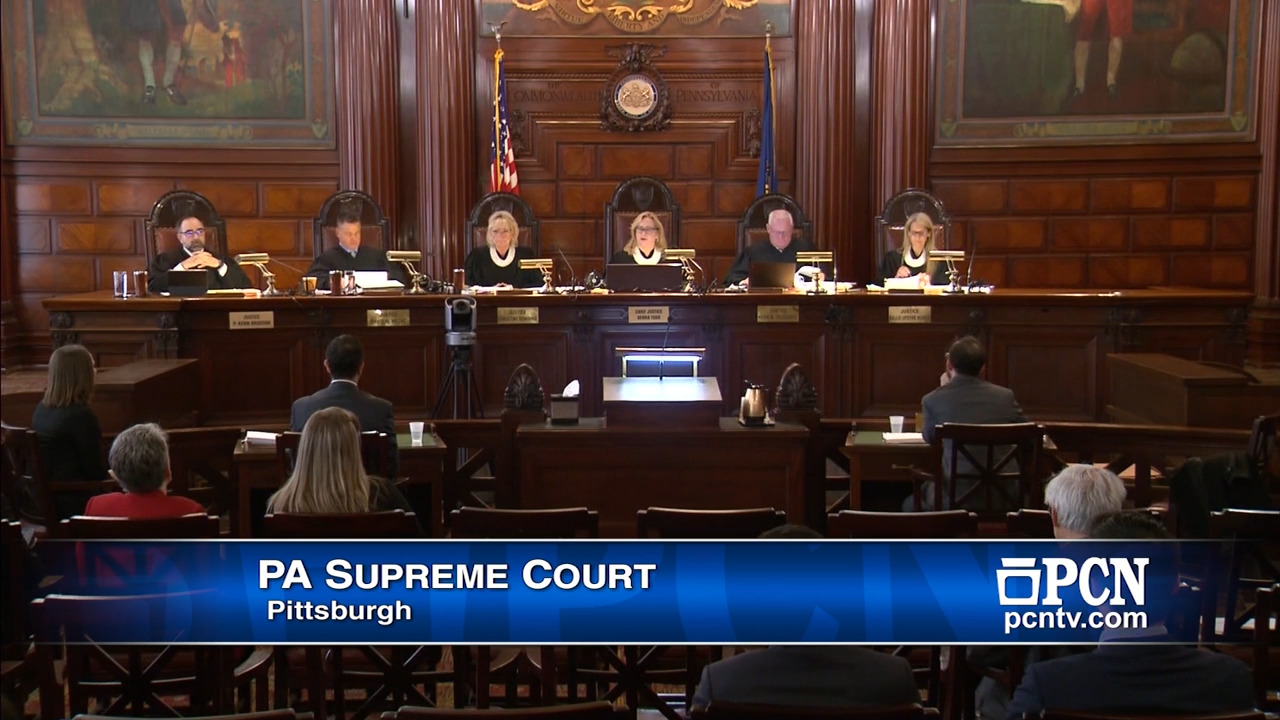 PA Supreme Court Session 2023-04-19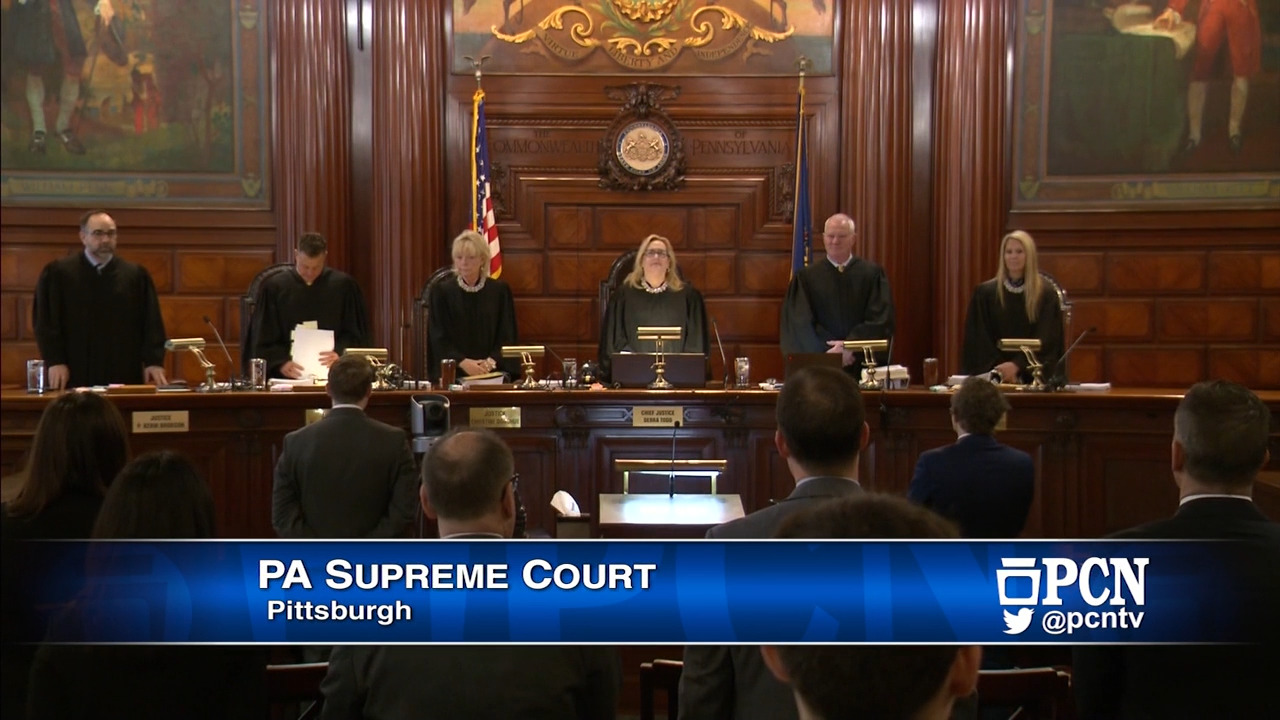 PA Supreme Court Session 2023-04-18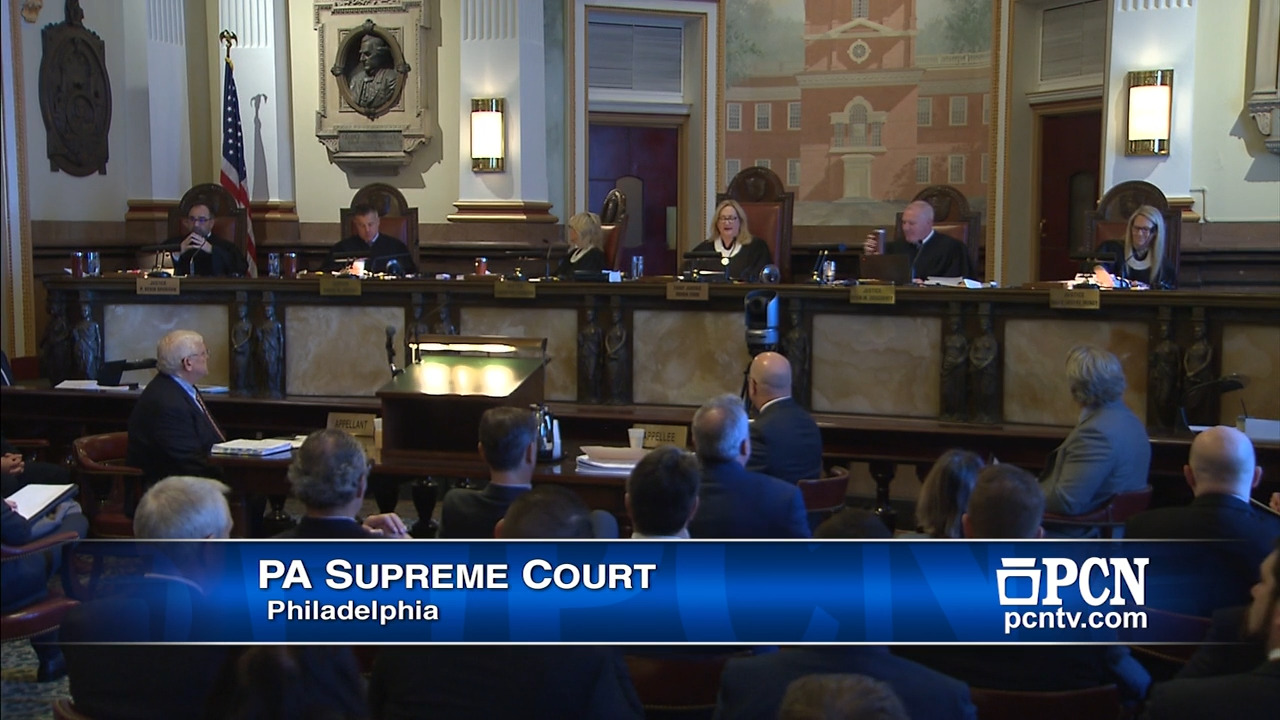 PA Supreme Court Session 2023-03-08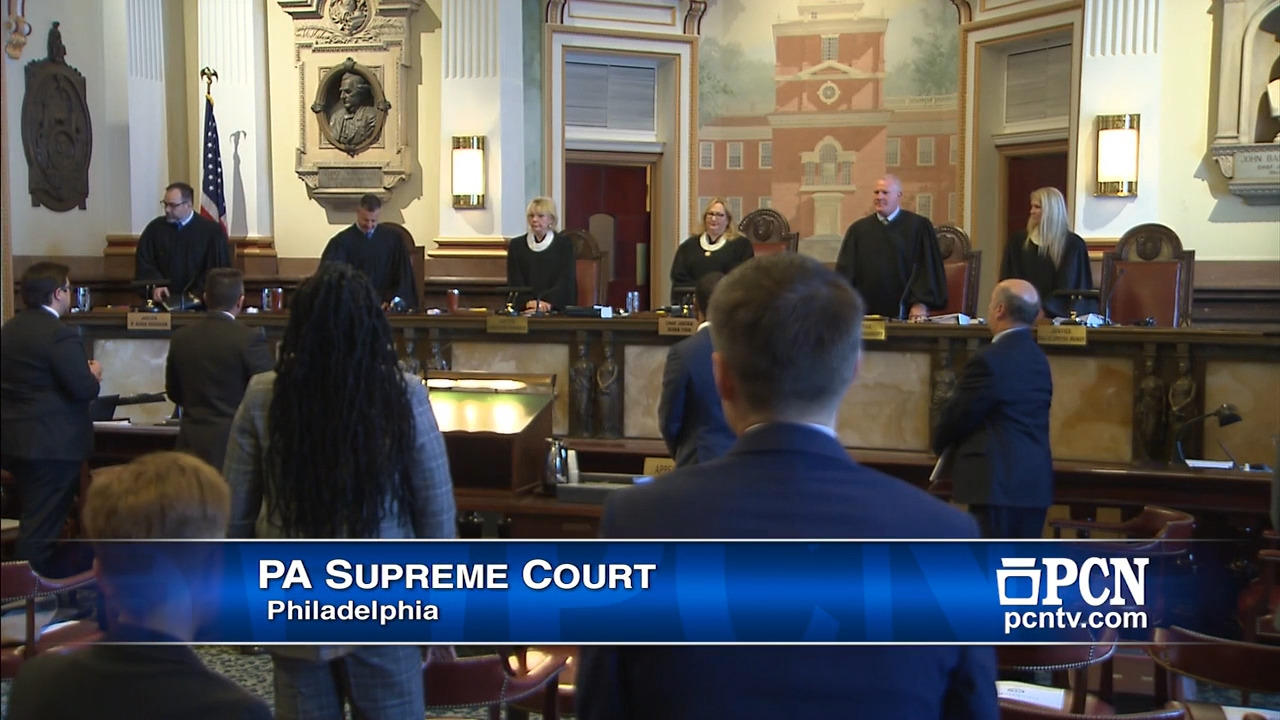 PA Supreme Court Session 2023-03-07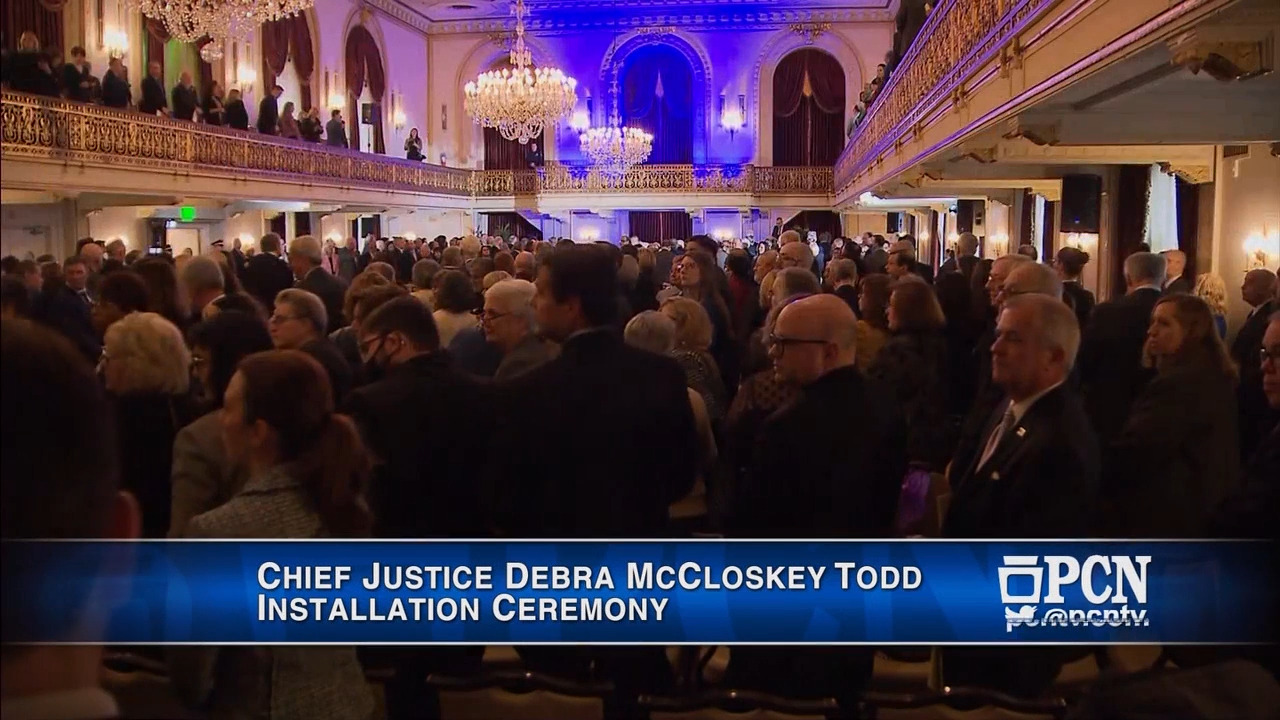 Chief Justice Debra McCloskey Todd Installation Ceremony 2023-01-20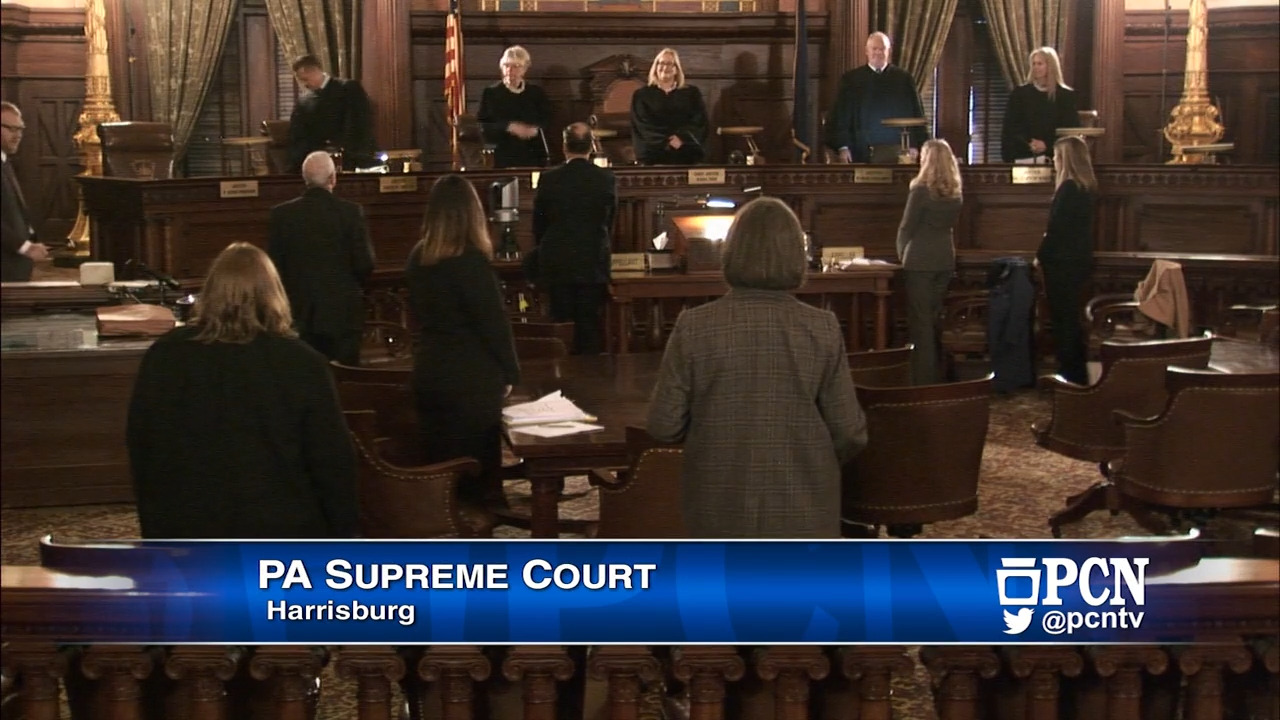 PA Supreme Court Session 2022-11-30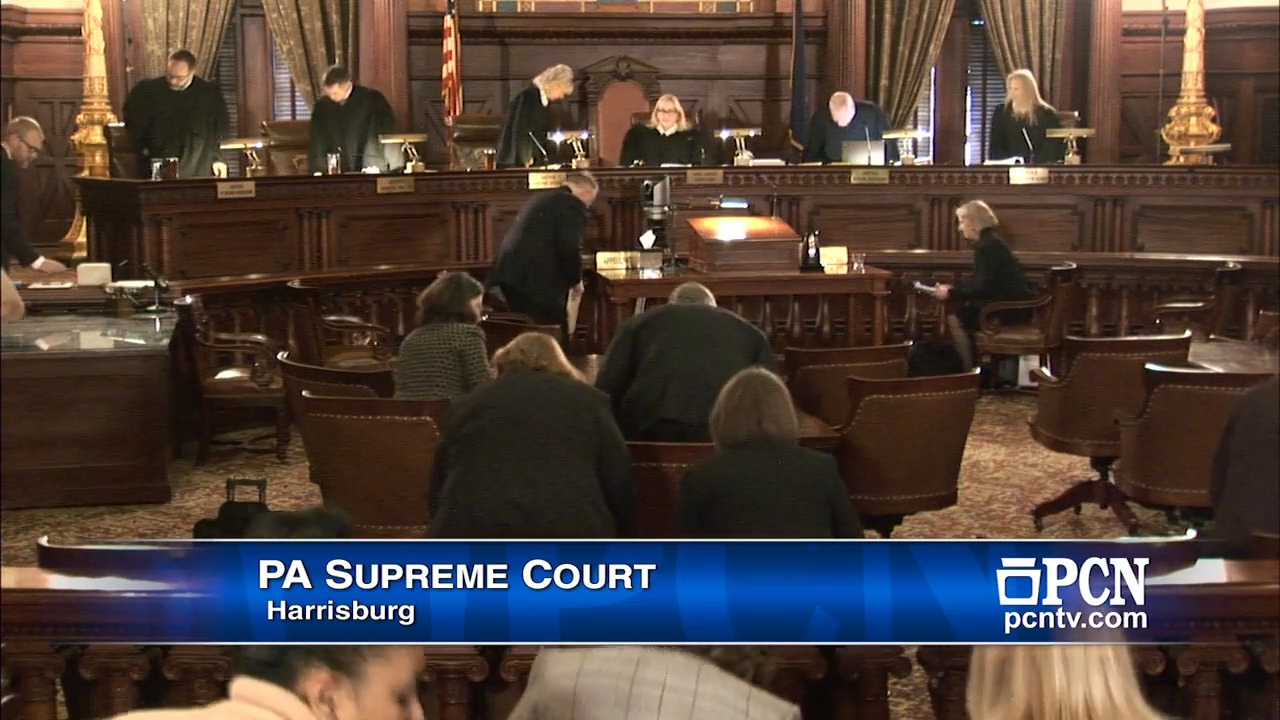 PA Supreme Court Session 2022-11-29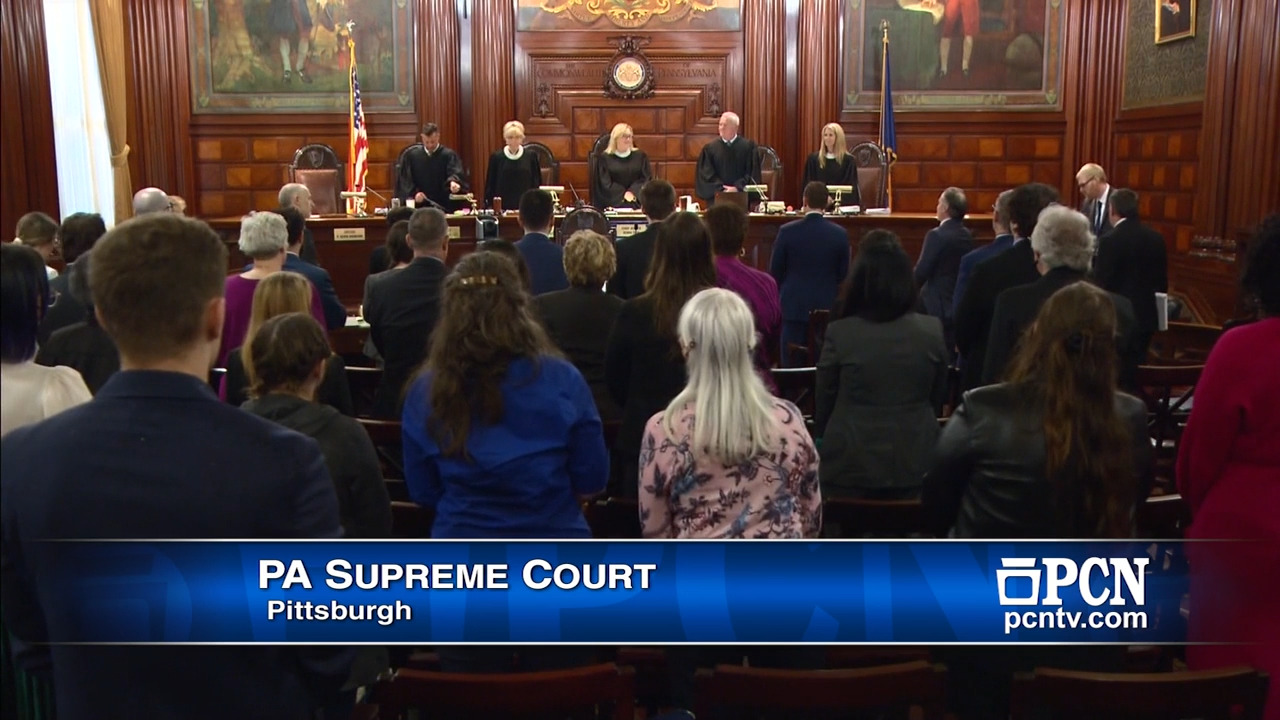 PA Supreme Court Session 2022-10-26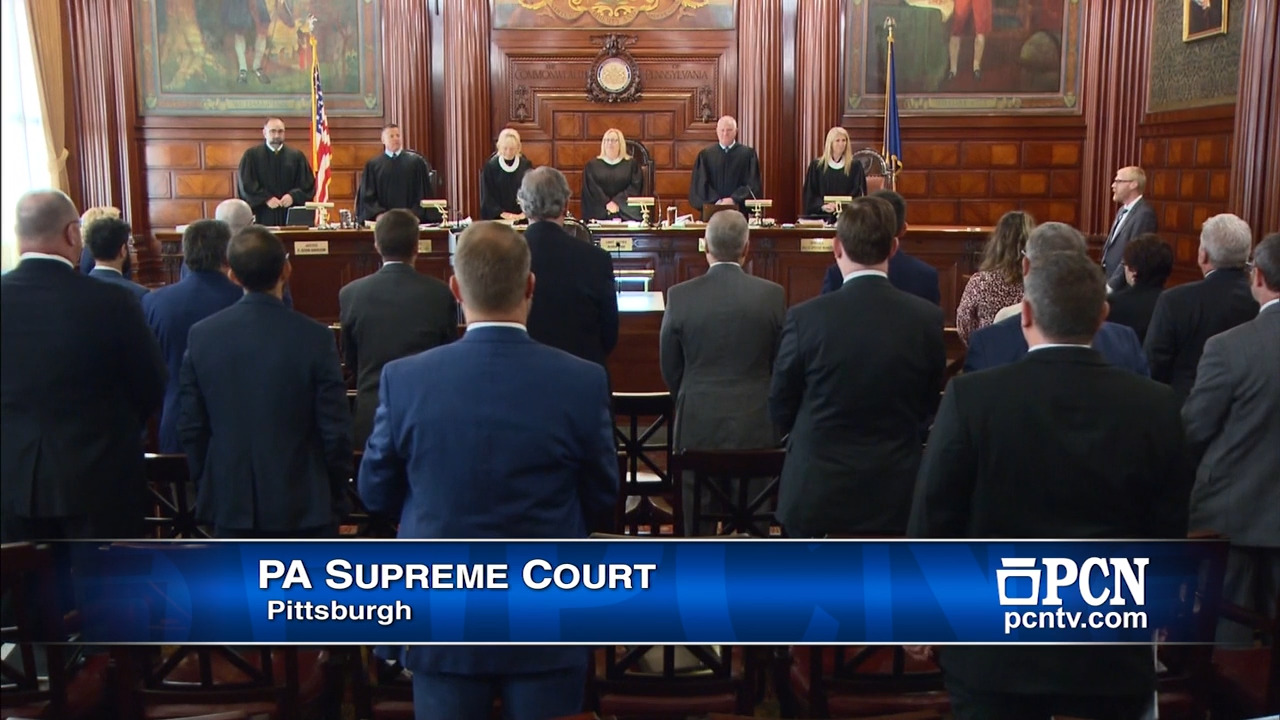 PA Supreme Court Session 2022-10-25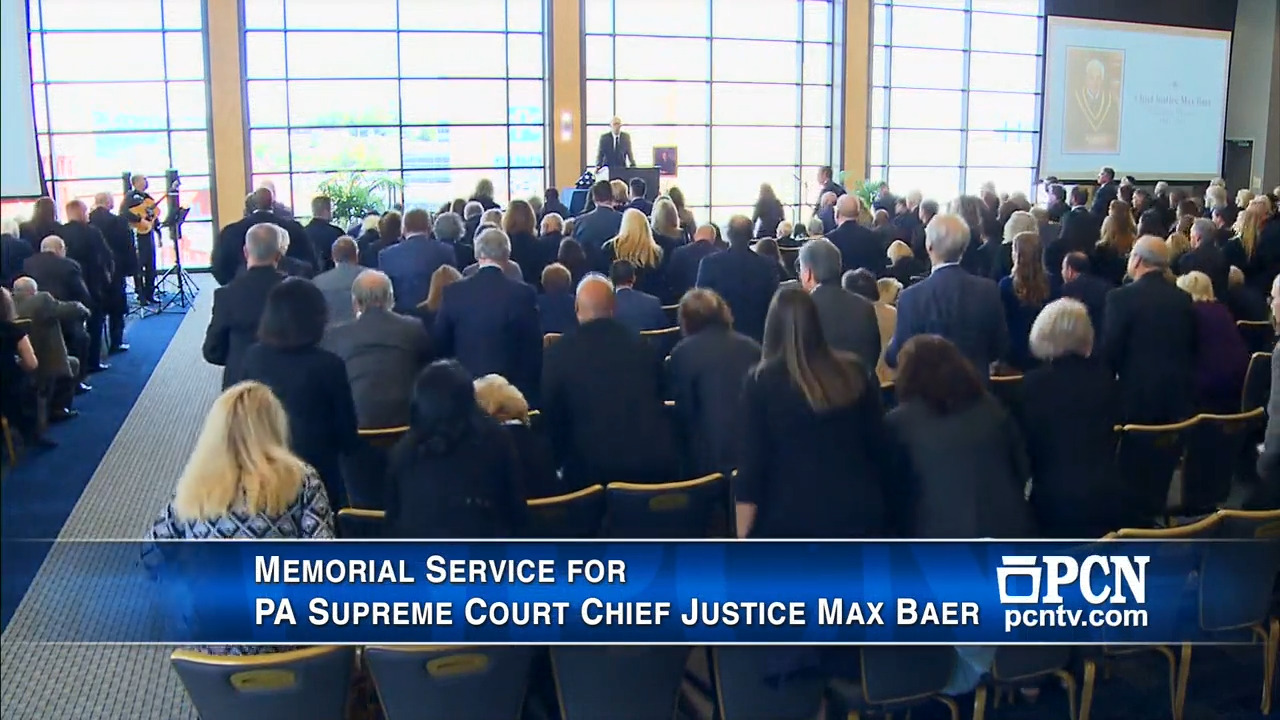 Memorial Service for PA Supreme Court Chief Justice Max Baer 2022-10-04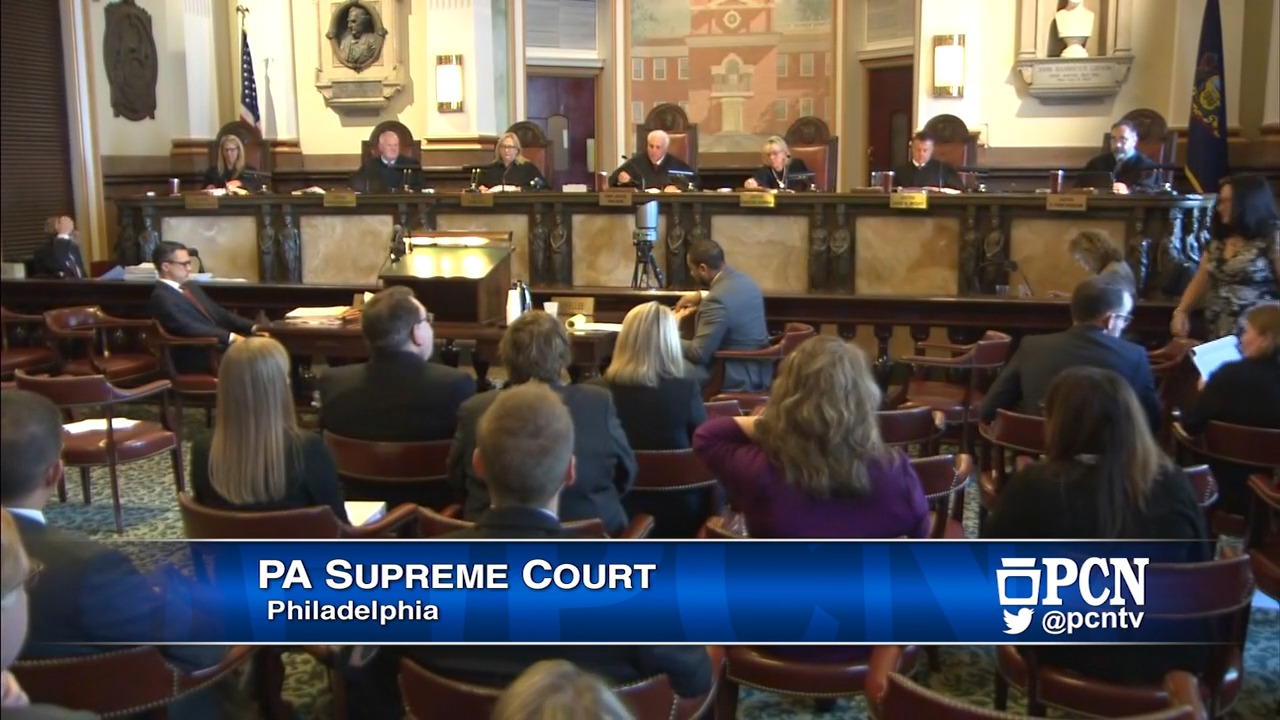 PA Supreme Court Session 2022-09-15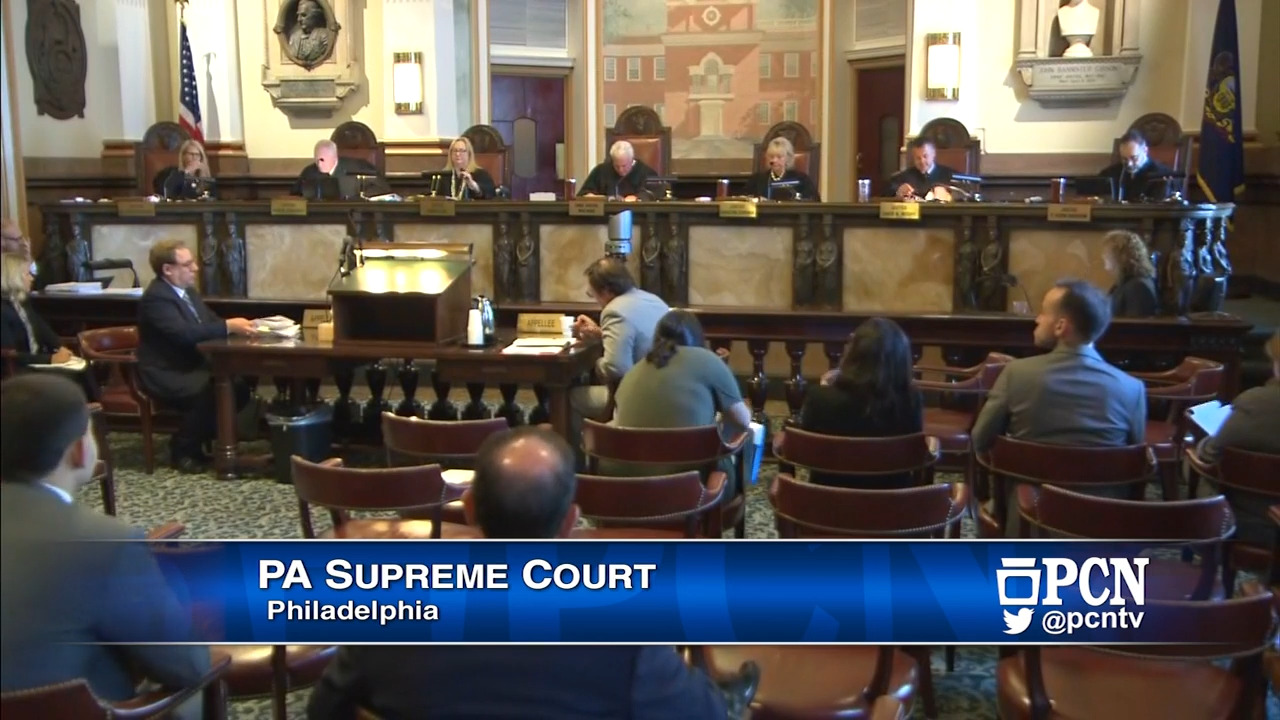 PA Supreme Court Session 2022-09-14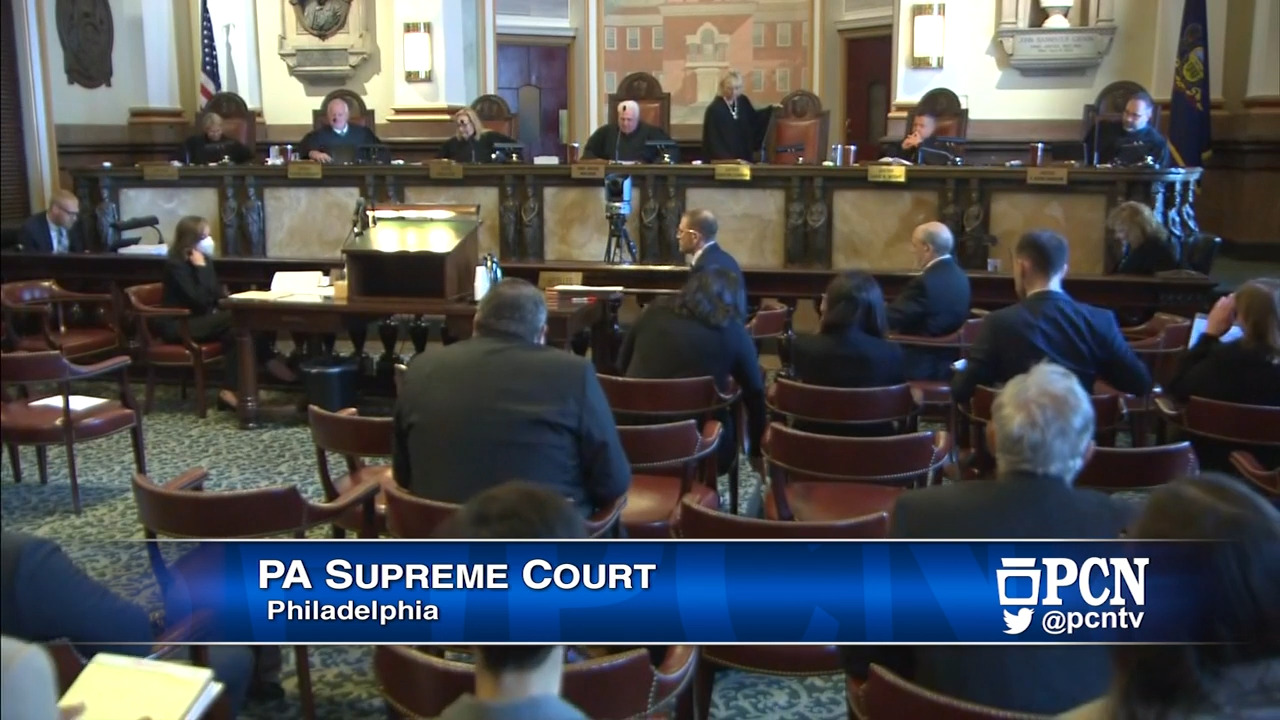 PA Supreme Court Session 2022-09-13
PA Supreme Court 300th Anniversary Session 05/18/22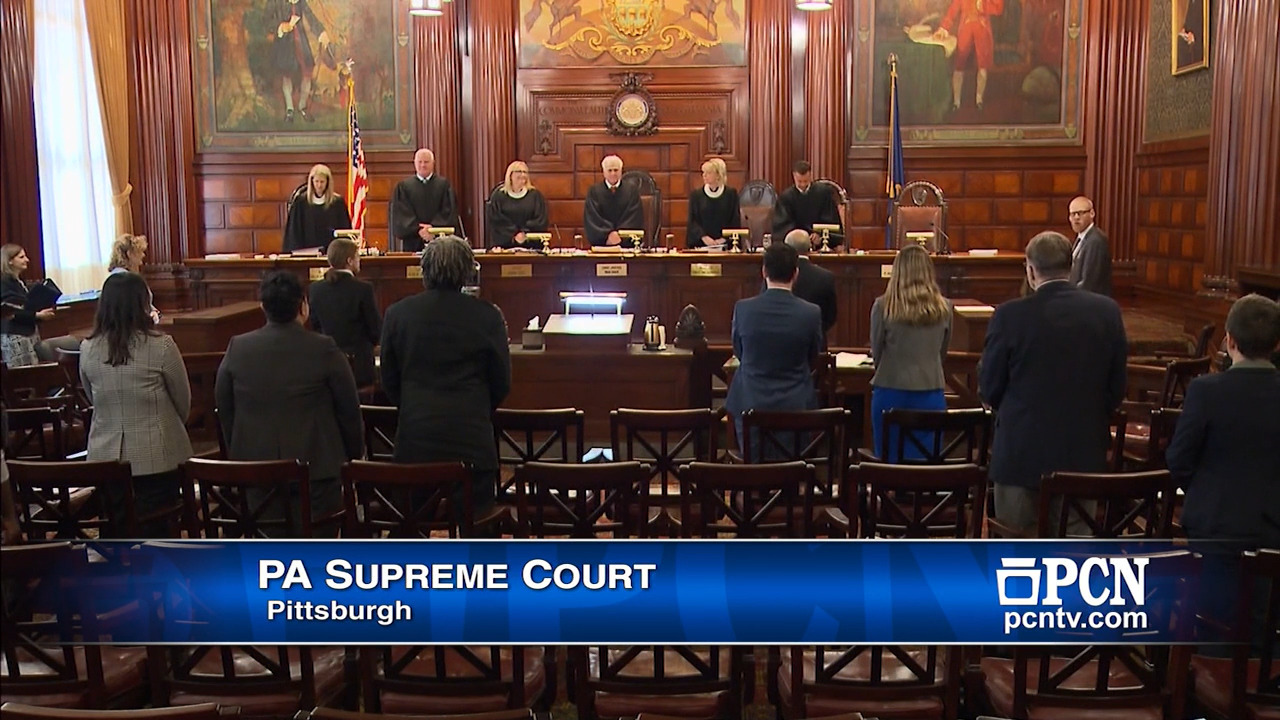 PA Supreme Court Session 2022-04-13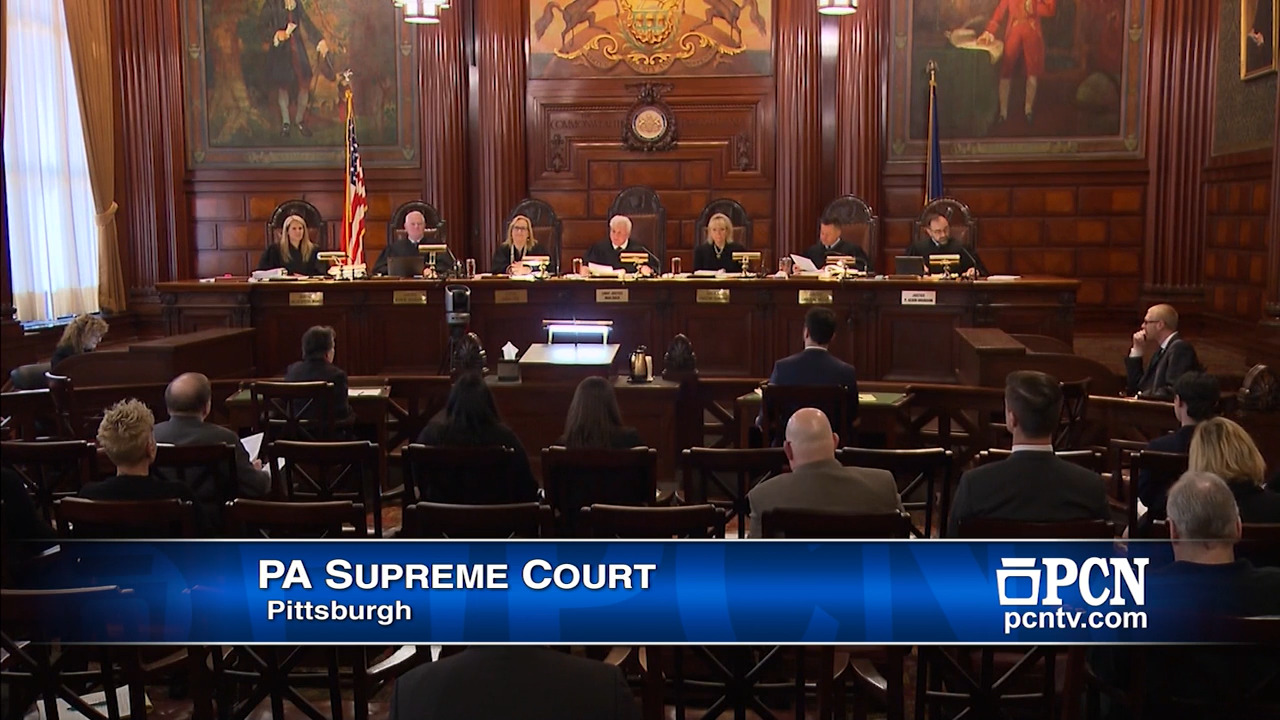 PA Supreme Court Session 2022-04-12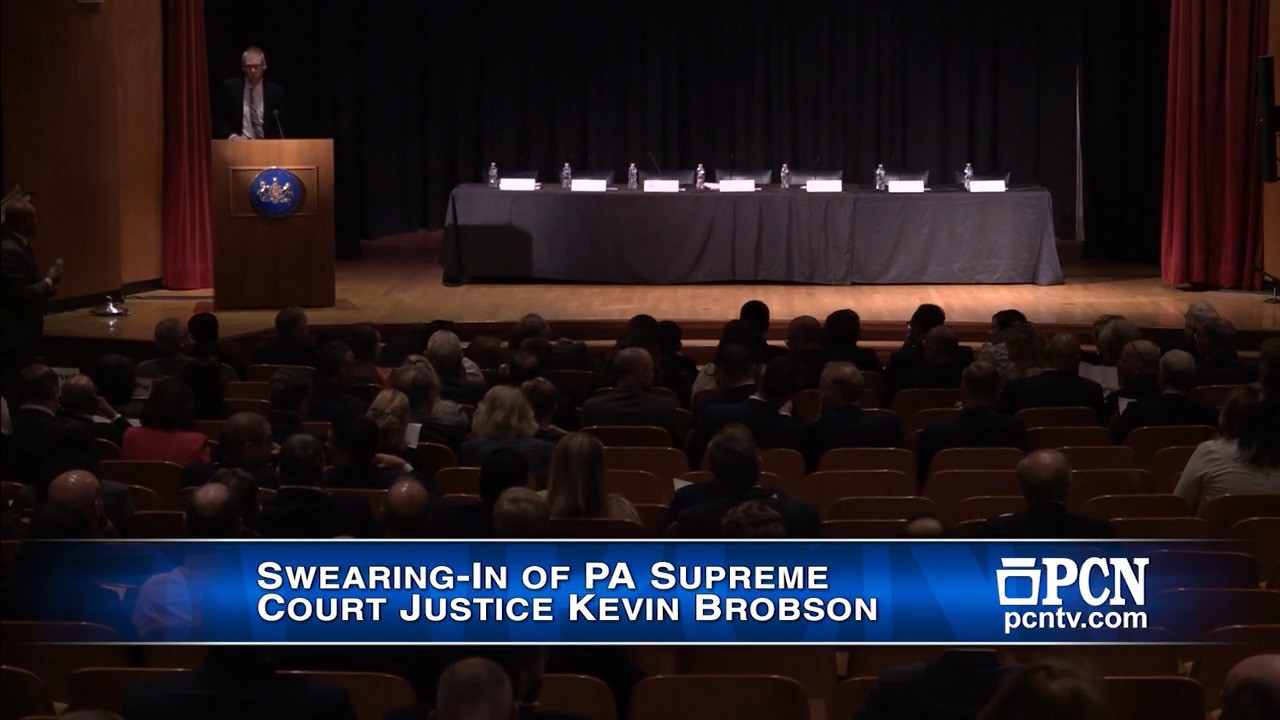 Swearing-In of PA Supreme Court Justice Kevin Brobson 2022-03-11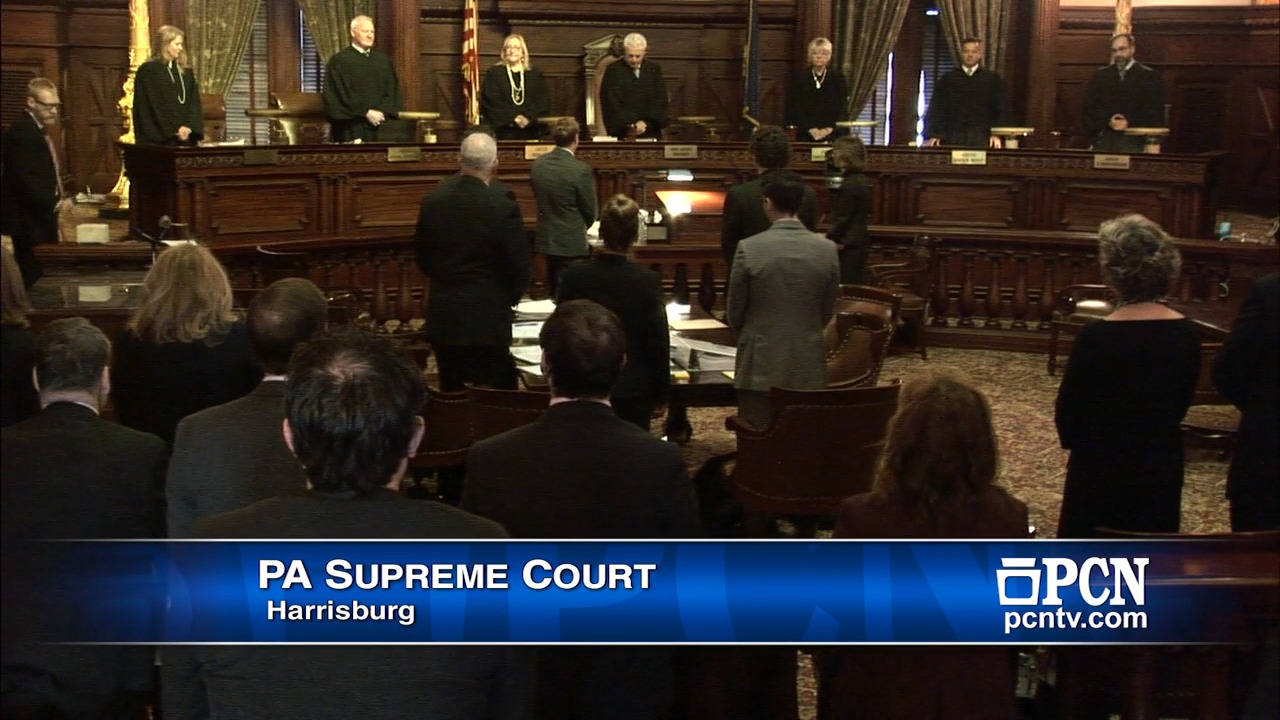 PA Supreme Court Session 2022-03-10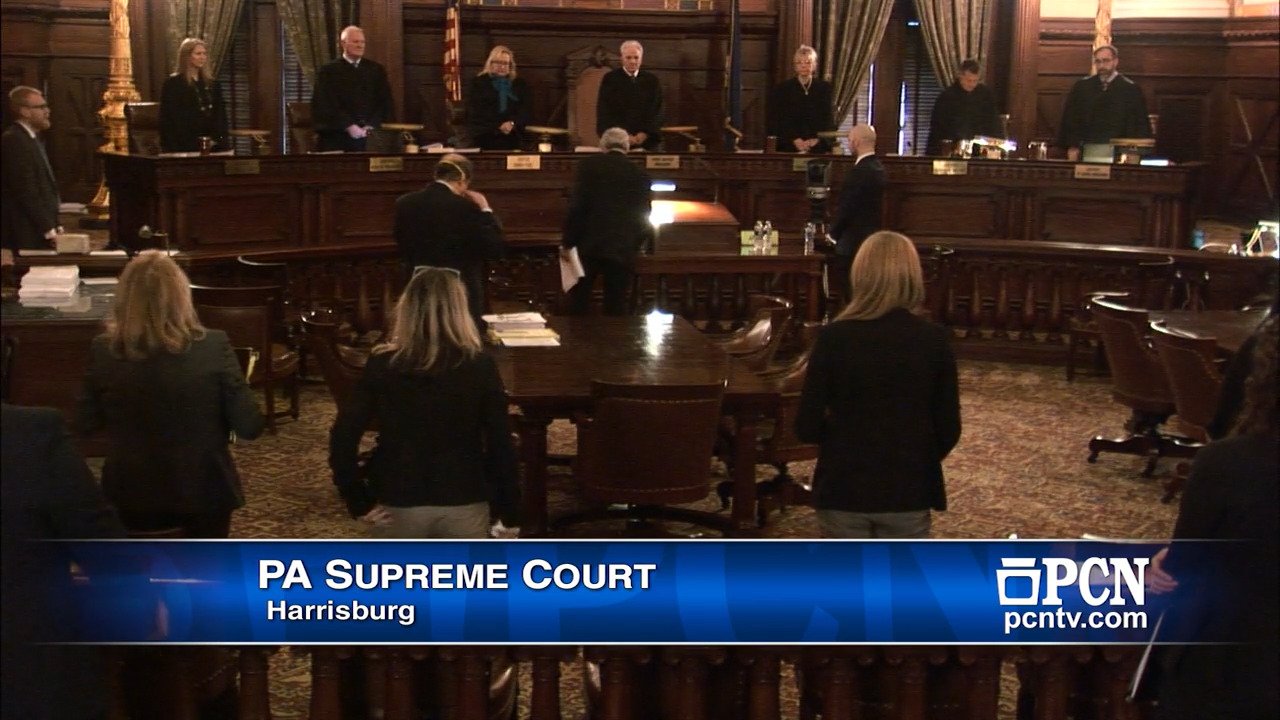 PA Supreme Court Session 2022-03-09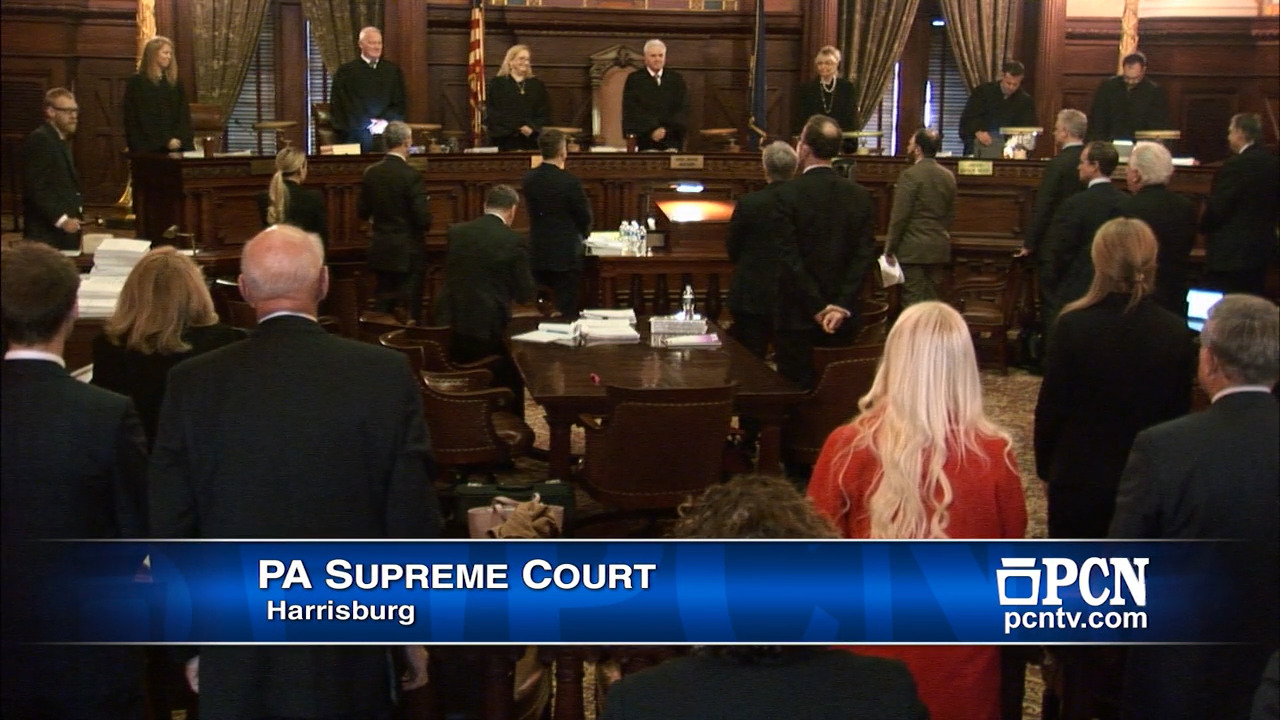 PA Supreme Court Session 2022-03-08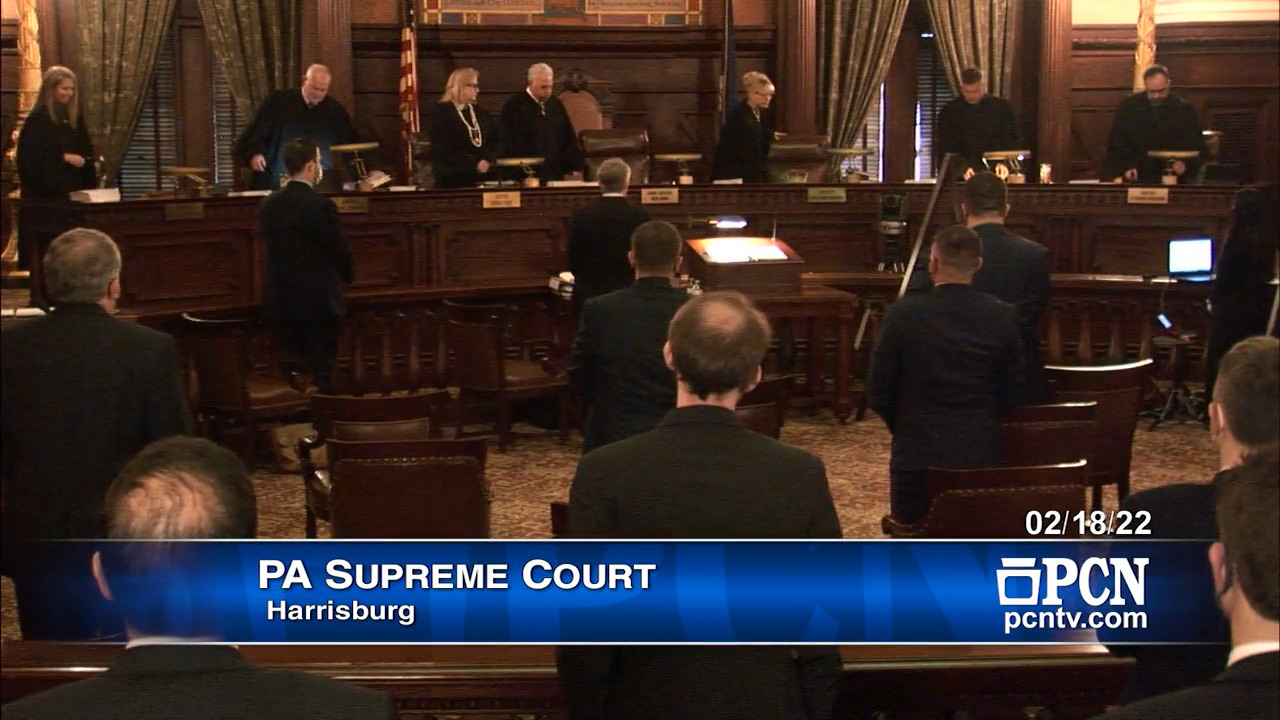 PA Supreme Court Session 2022-02-18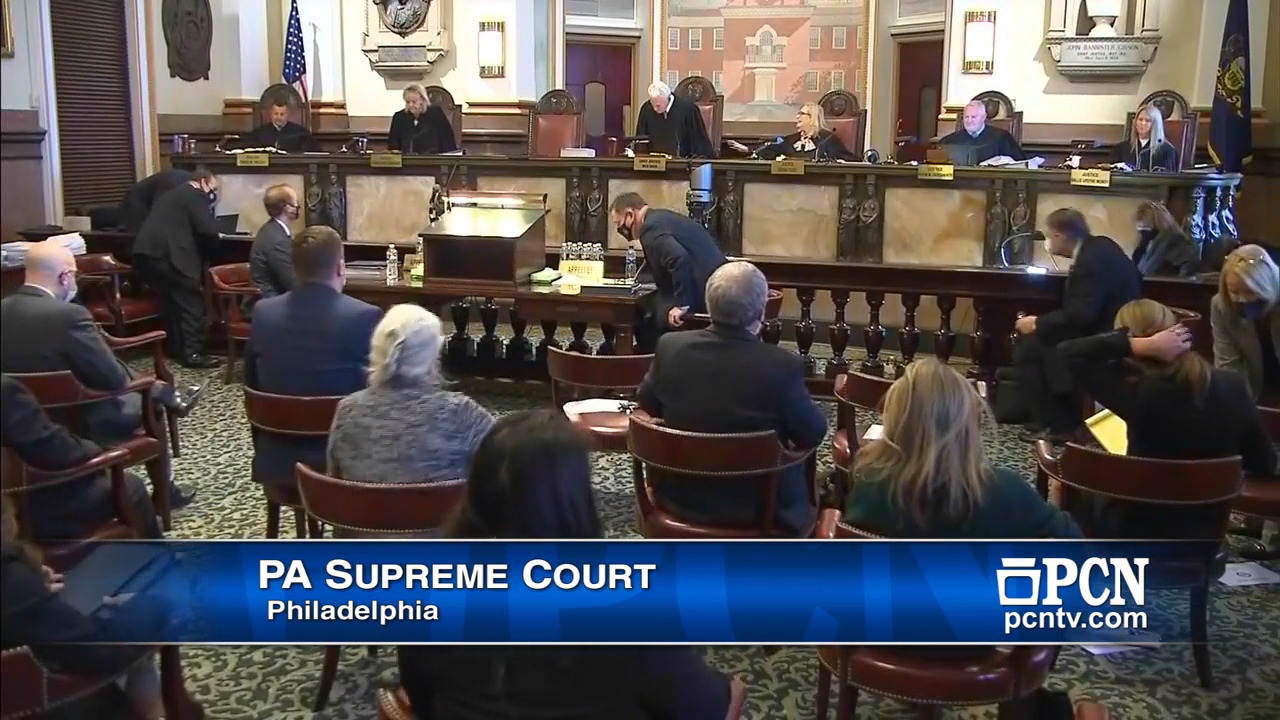 PA Supreme Court Session 2021-12-08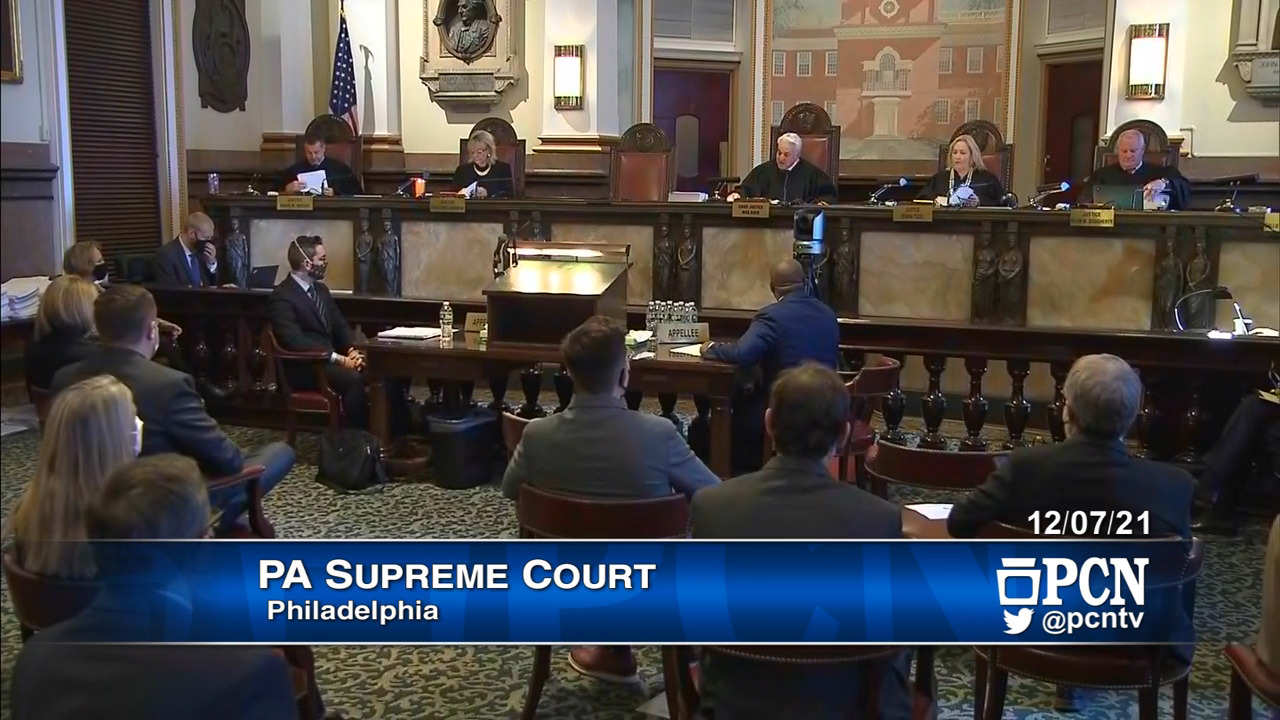 PA Supreme Court Session 2021-12-07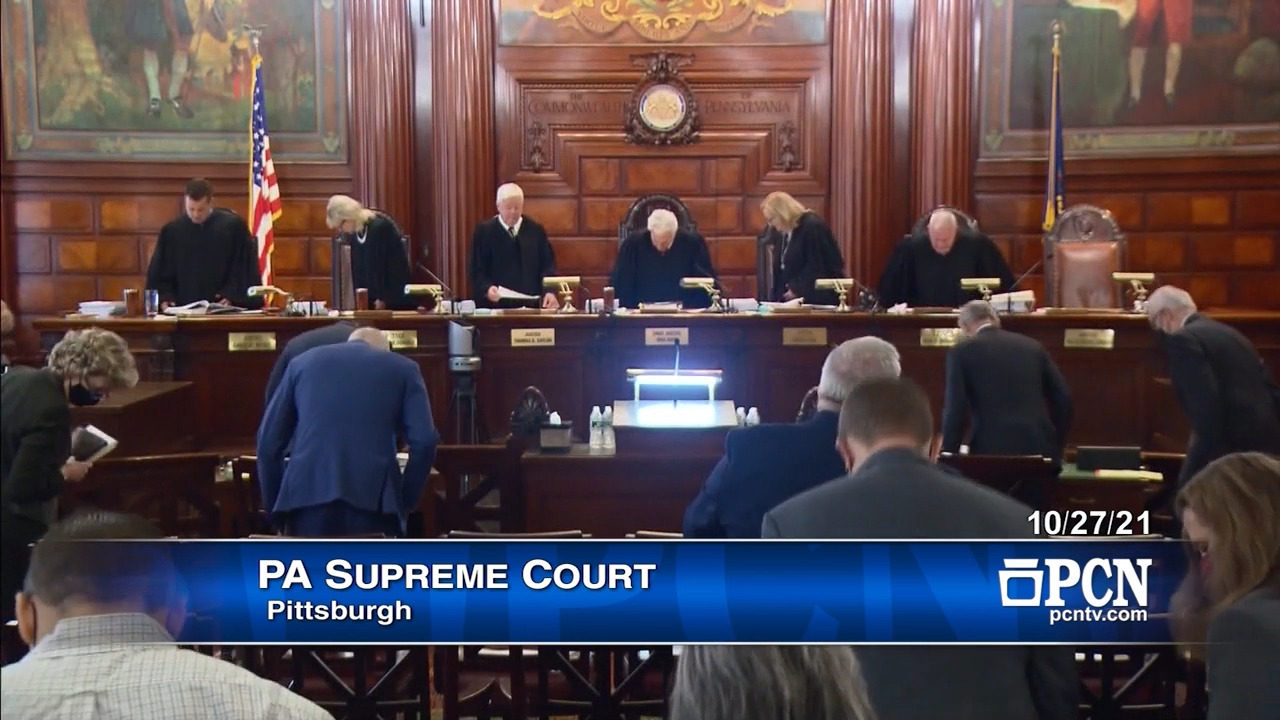 PA Supreme Court Session 2021-10-27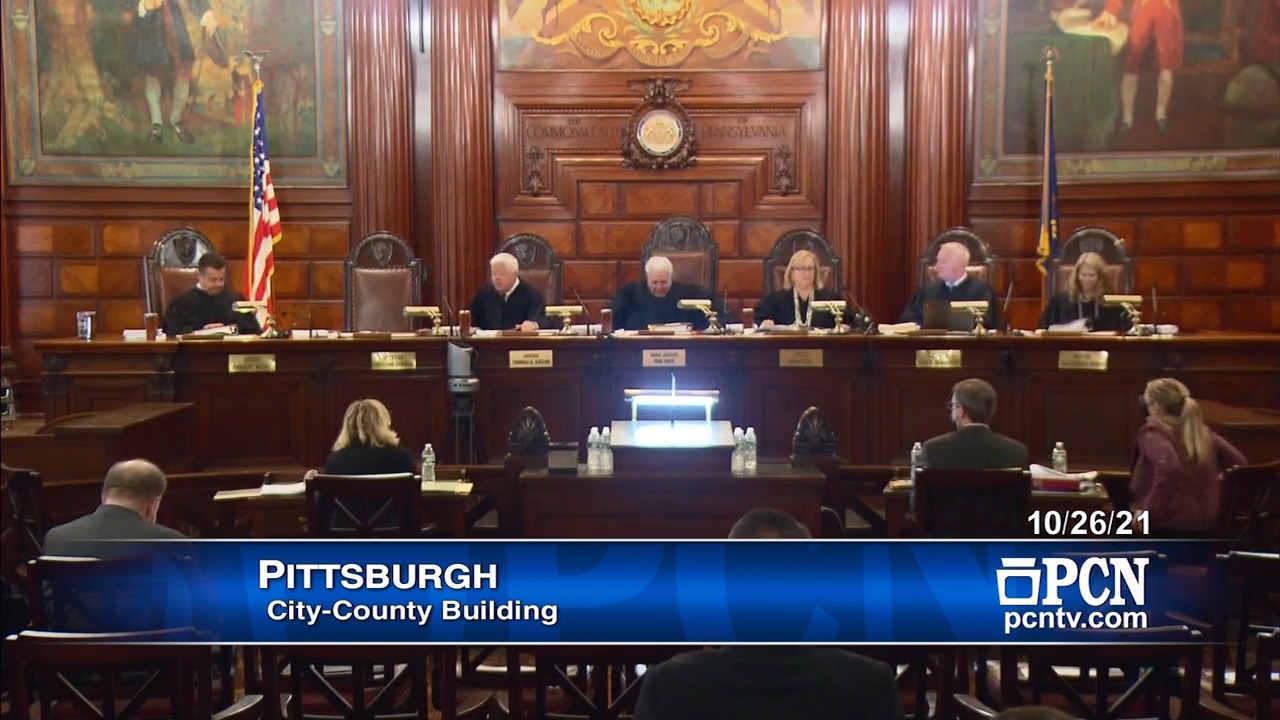 PA Supreme Court Session 2021-10-26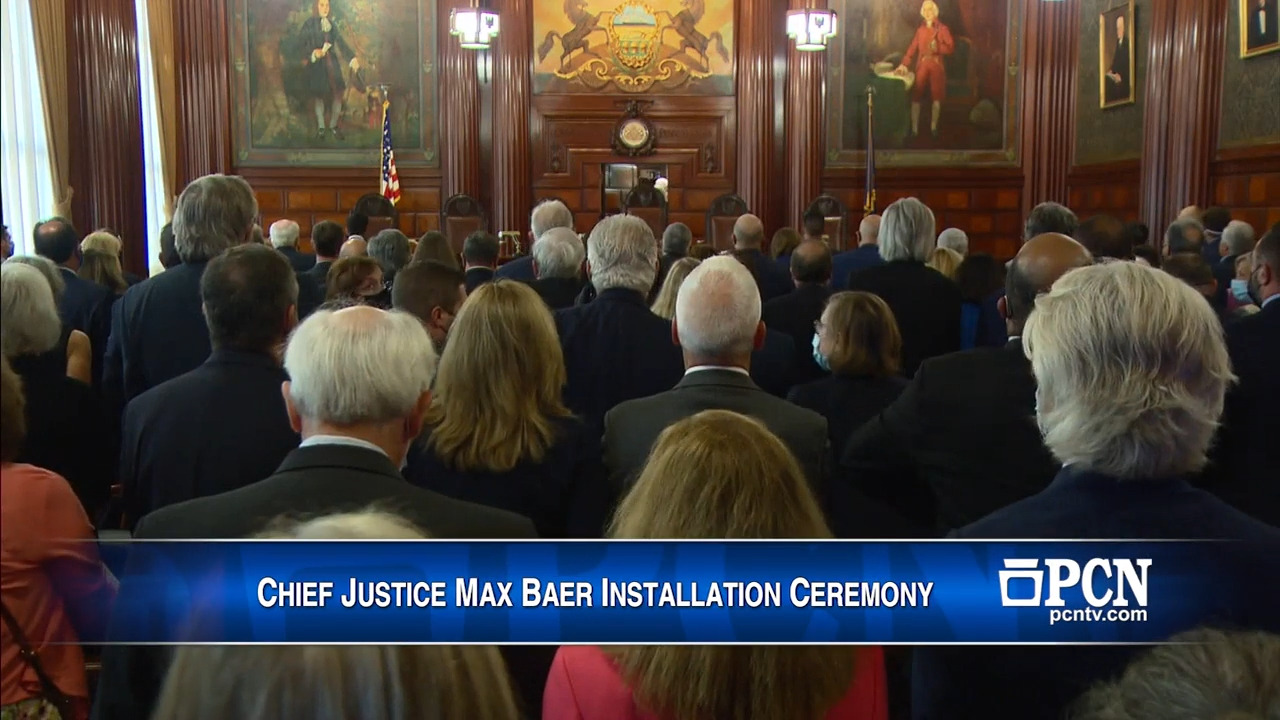 Chief Justice Max Baer Installation Ceremony 2021-10-05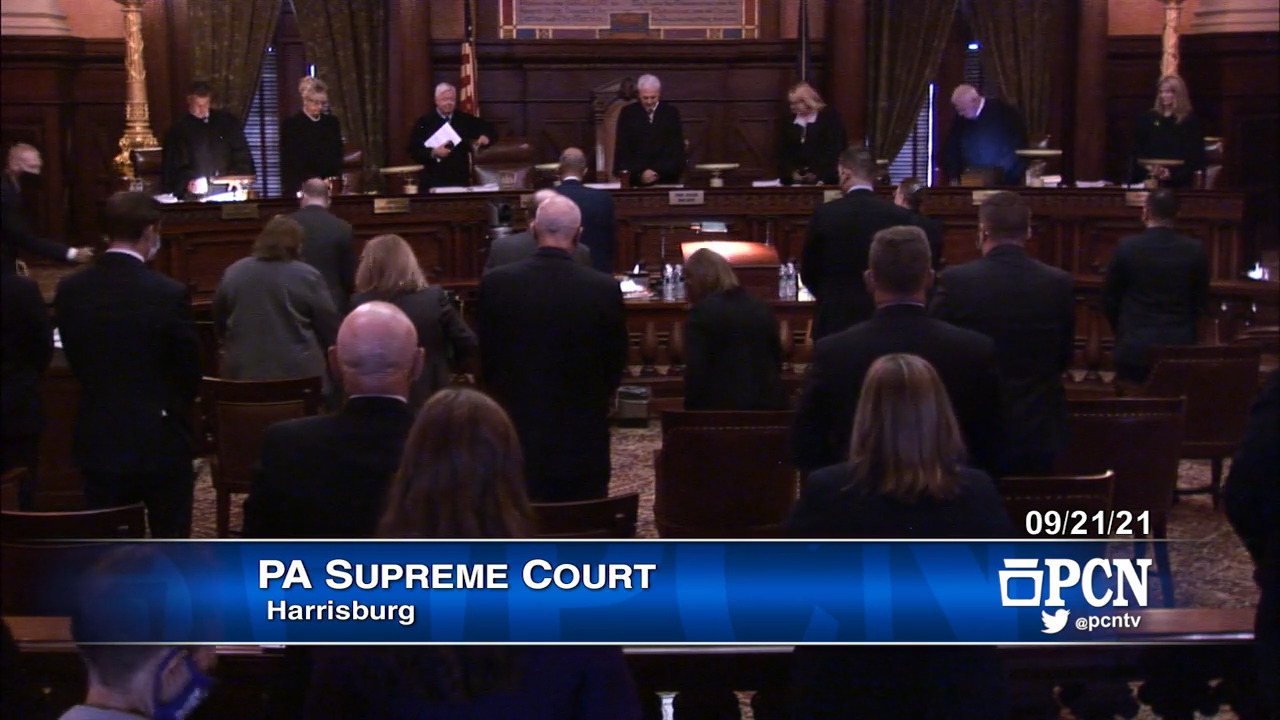 PA Supreme Court Session 2021-09-21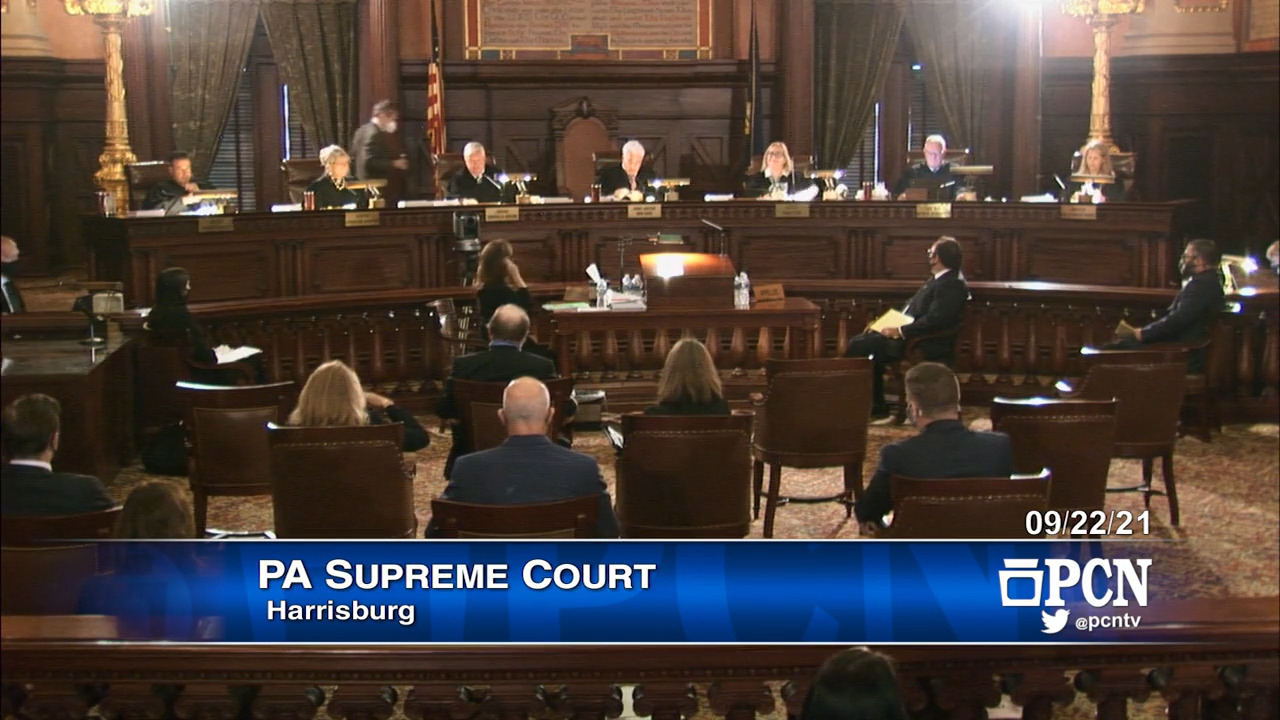 PA Supreme Court Session 2021-09-22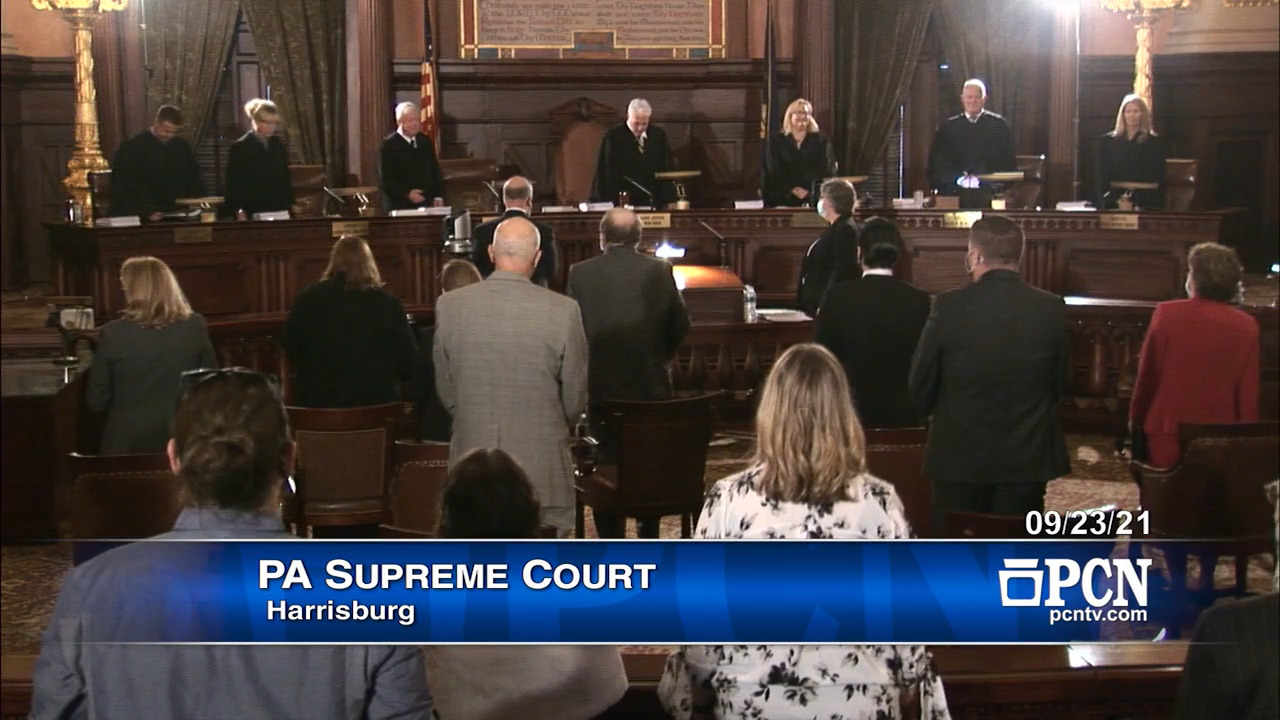 PA Supreme Court Session 2021-09-23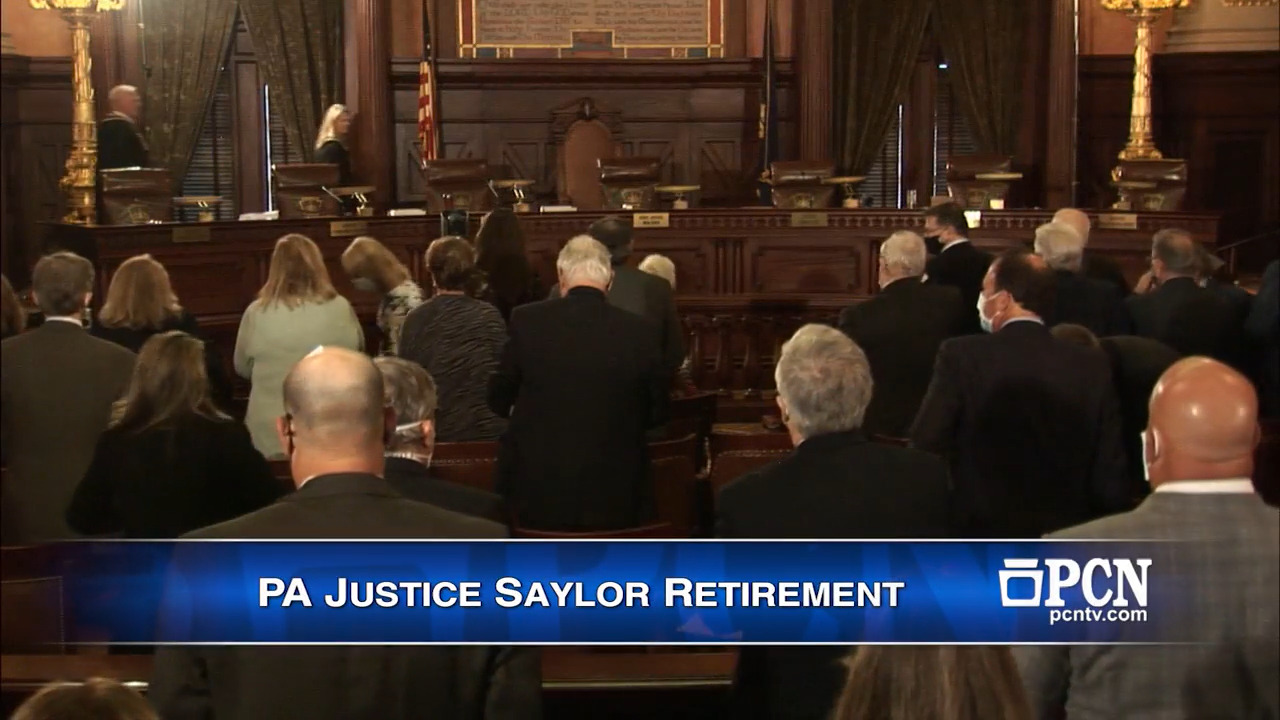 PA Justice Saylor Retirement 2021-09-21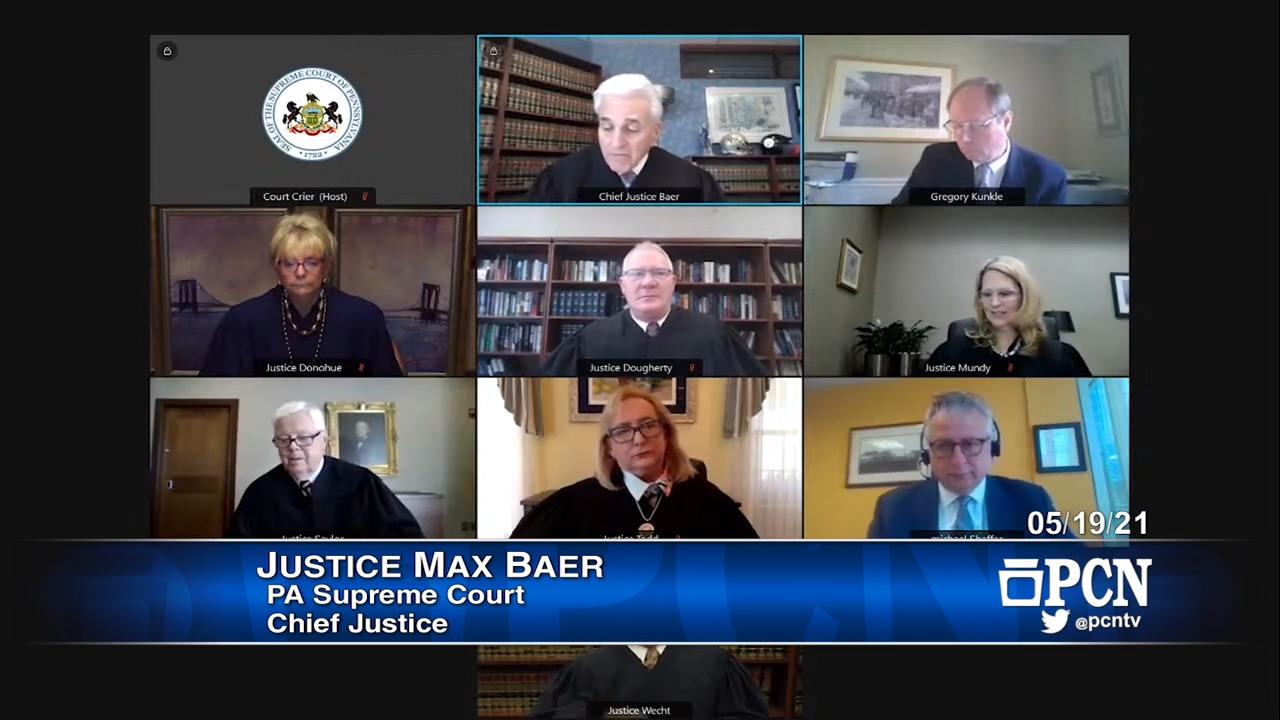 PA Supreme Court Session 2021-05-19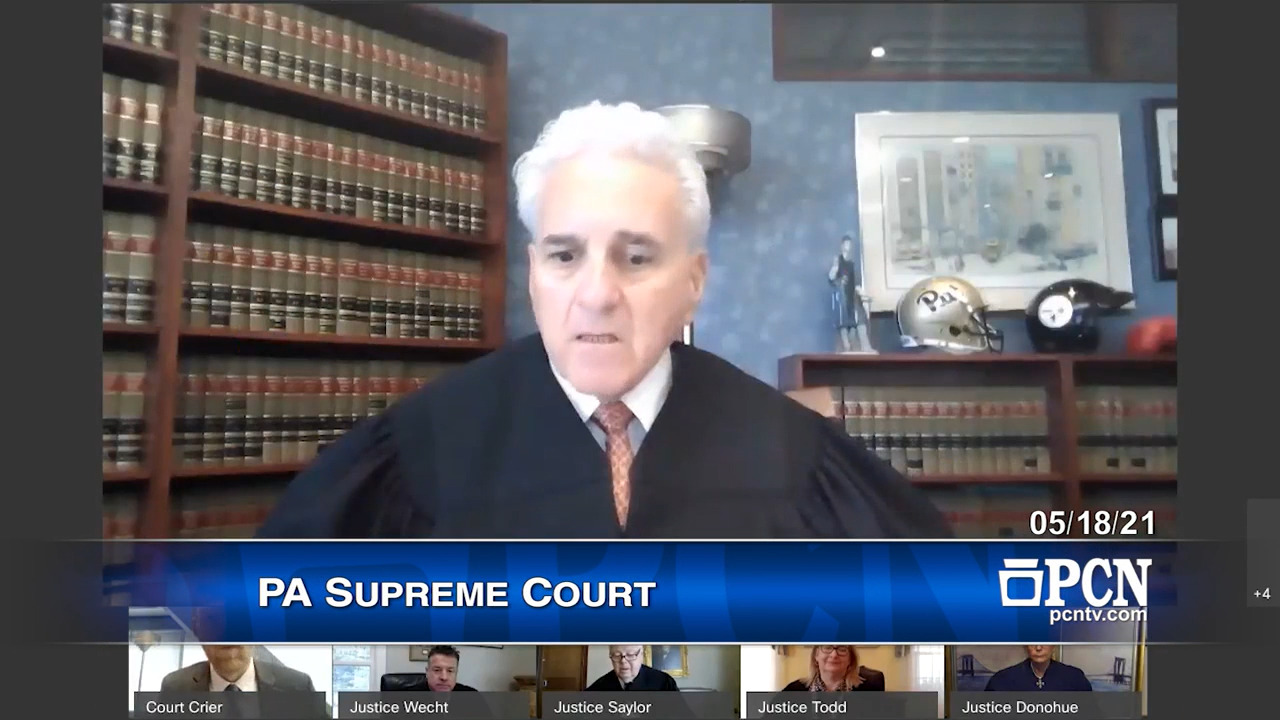 PA Supreme Court Session 2021-05-18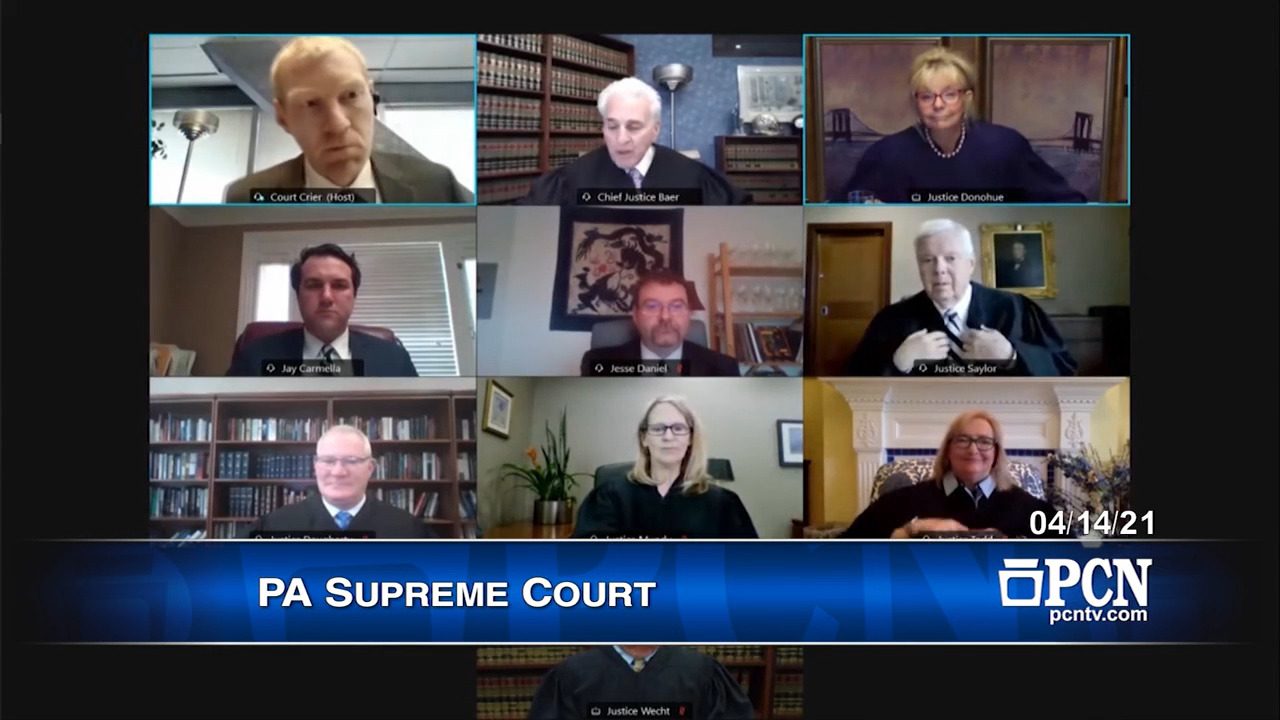 PA Supreme Court Session 2021-04-14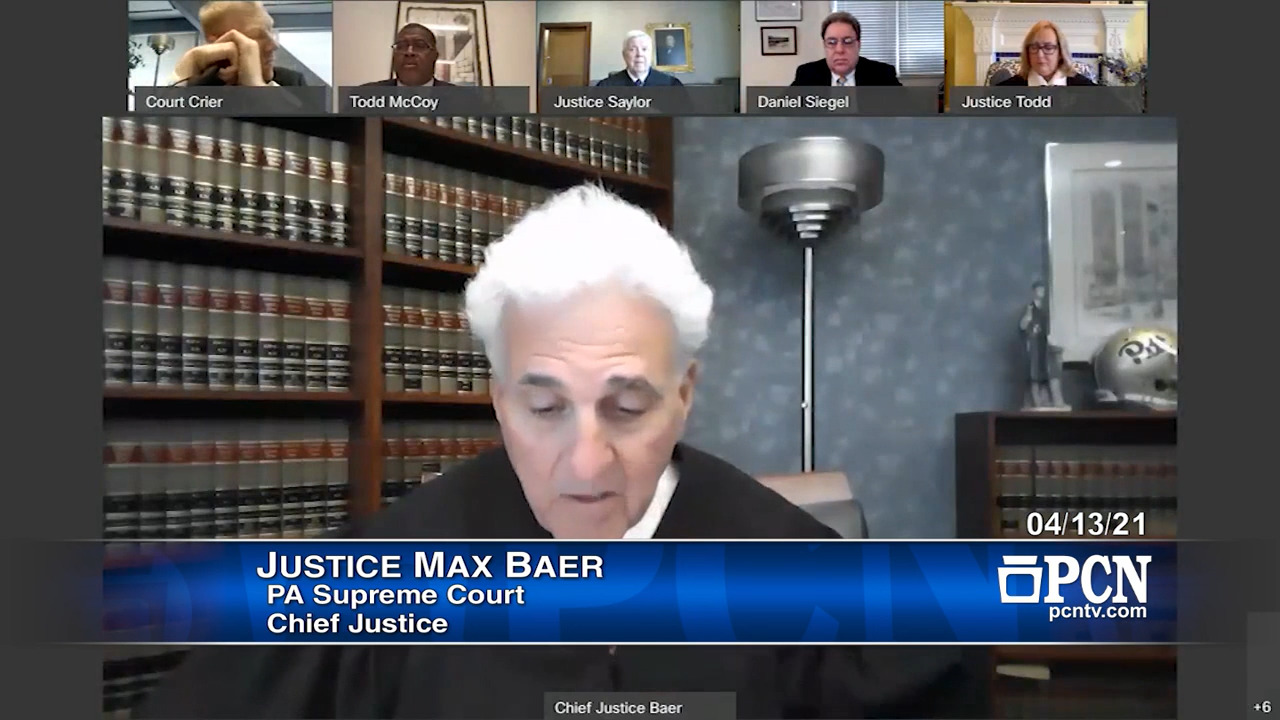 PA Supreme Court Session 2021-04-13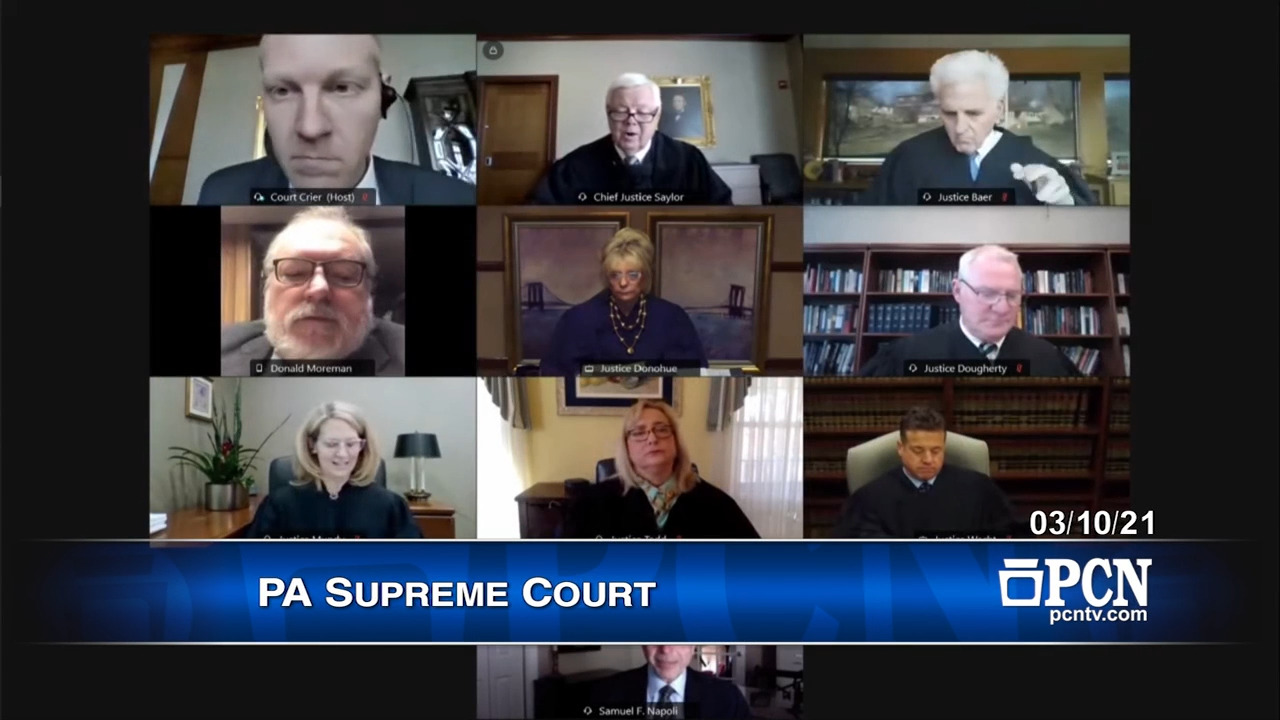 PA Supreme Court Session 2021-03-10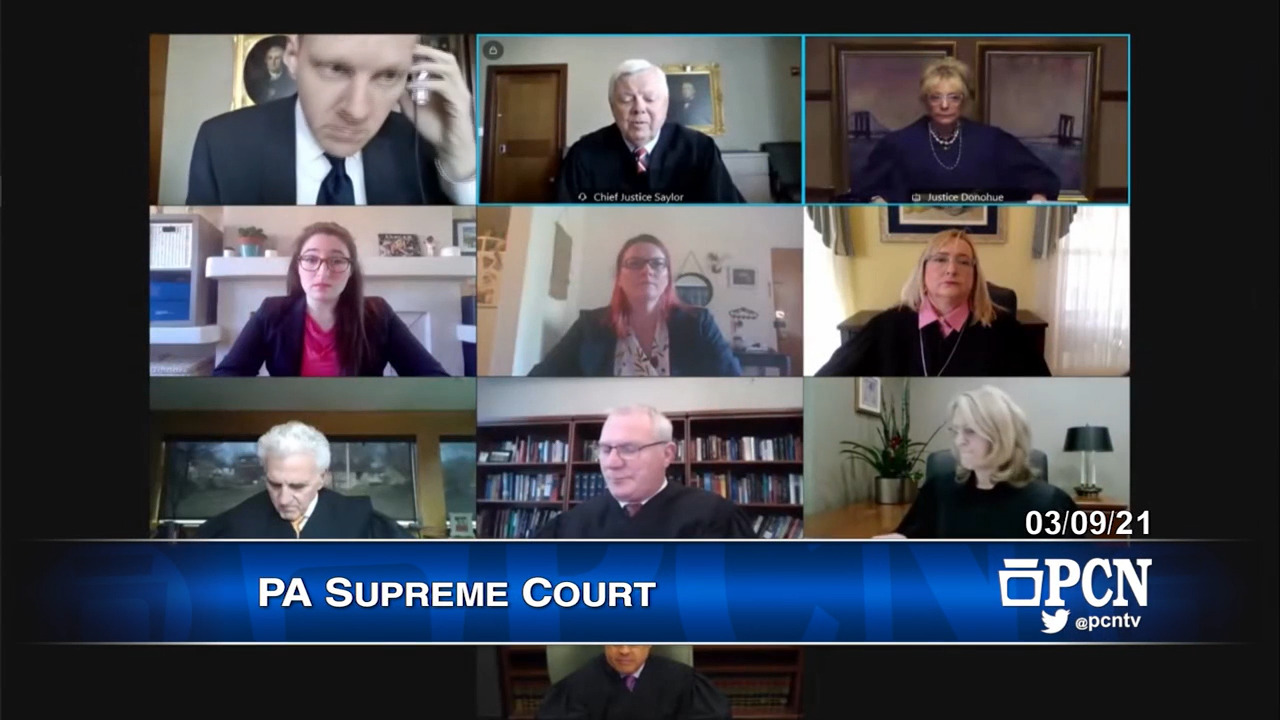 PA Supreme Court Session 2021-03-09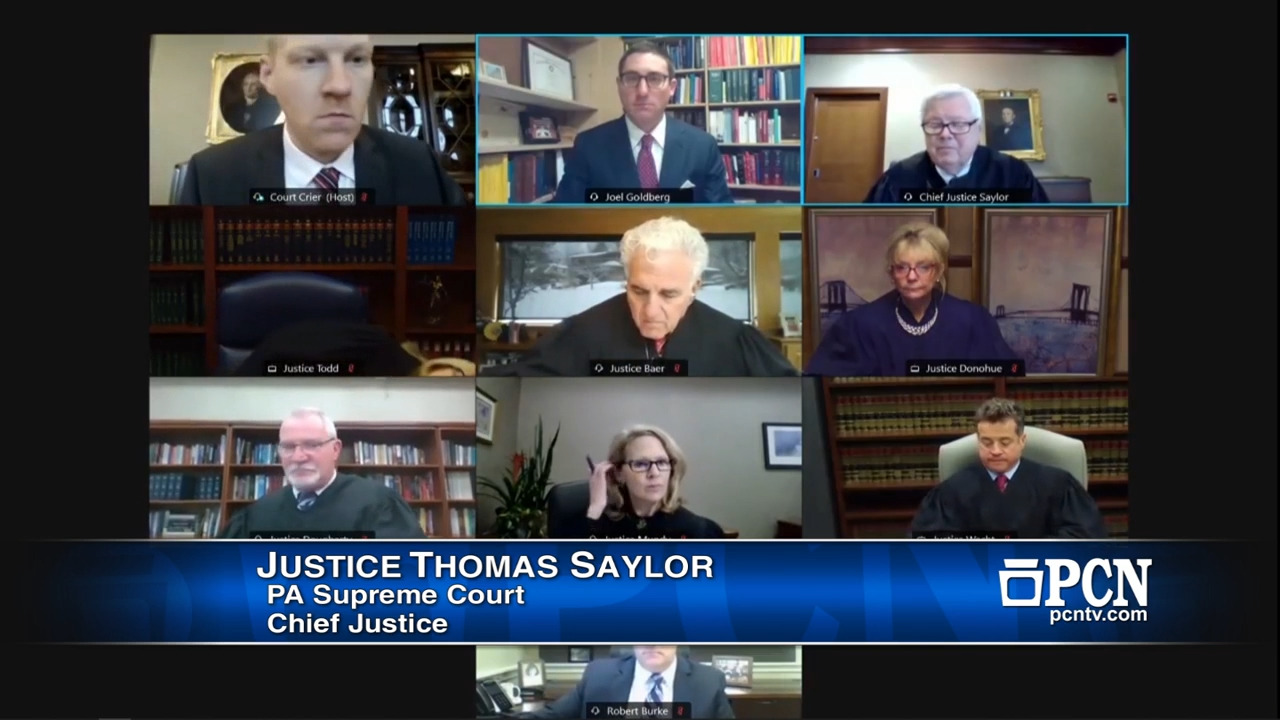 PA Supreme Court Session 2020-12-02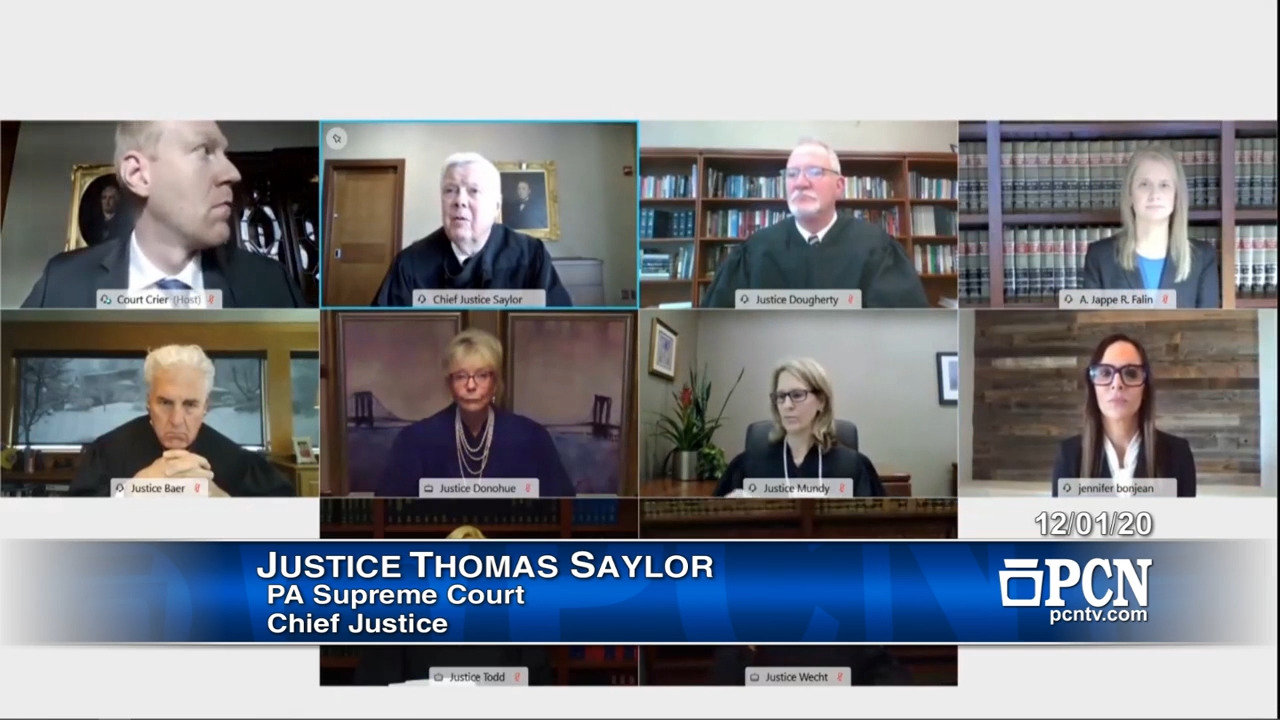 PA Supreme Court Session 2020-12-01
PA Supreme Court Session 2020-10-22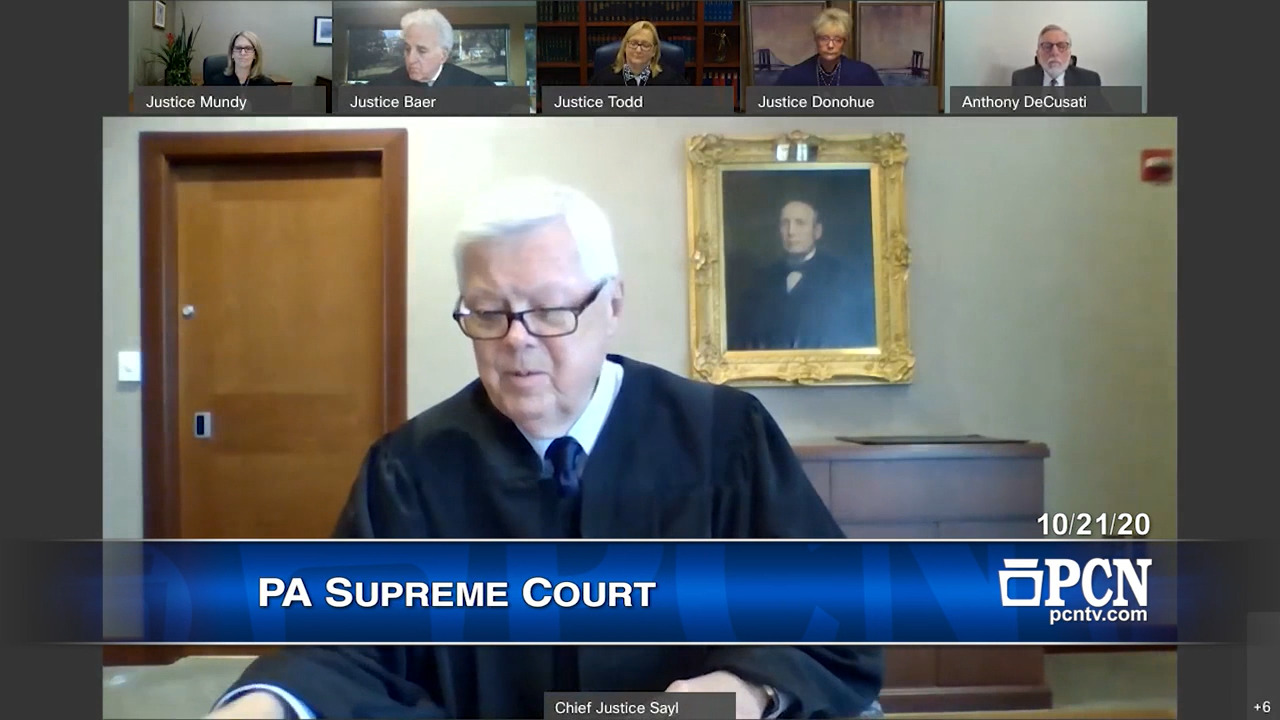 PA Supreme Court Session 2020-10-21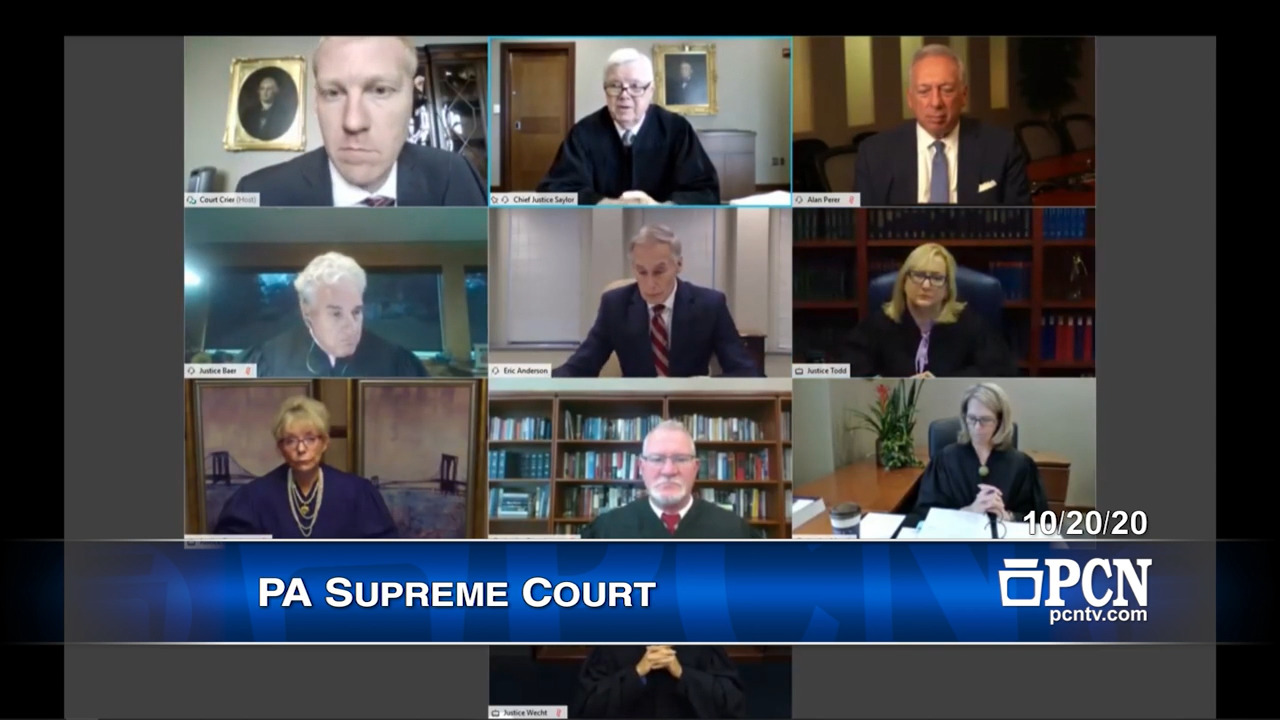 PA Supreme Court Session 2020-10-20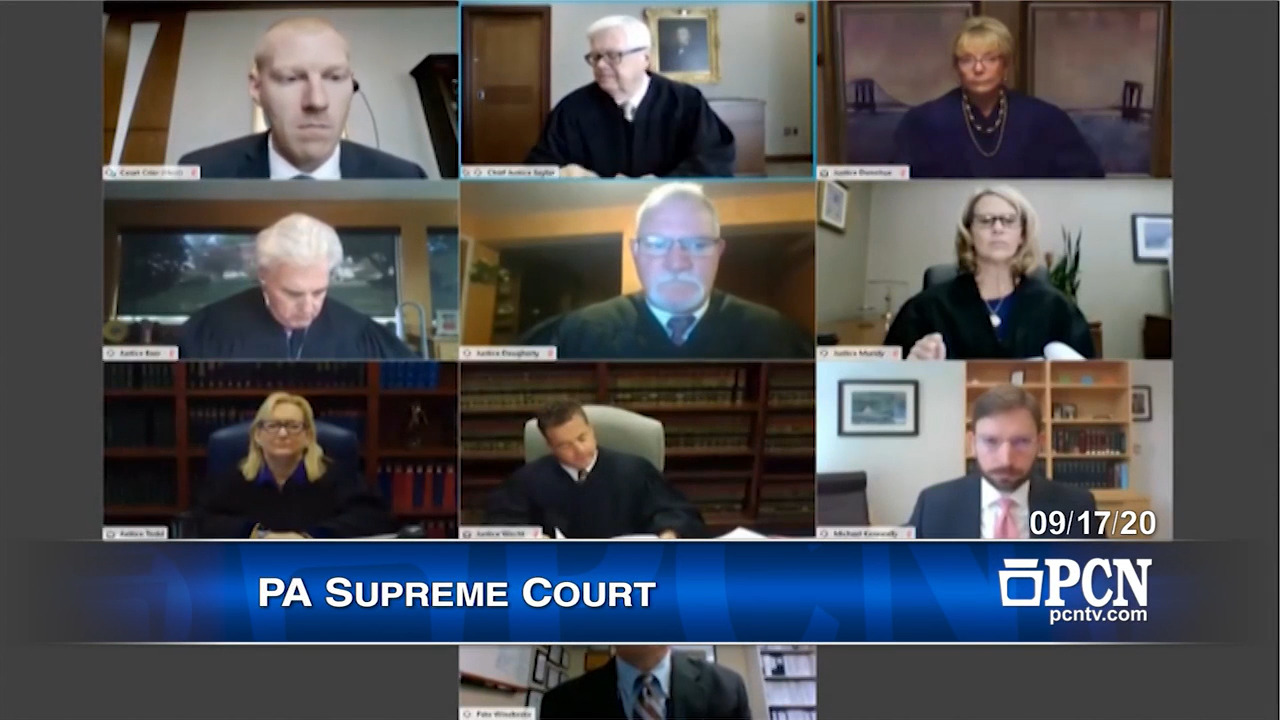 PA Supreme Court Session 2020-09-17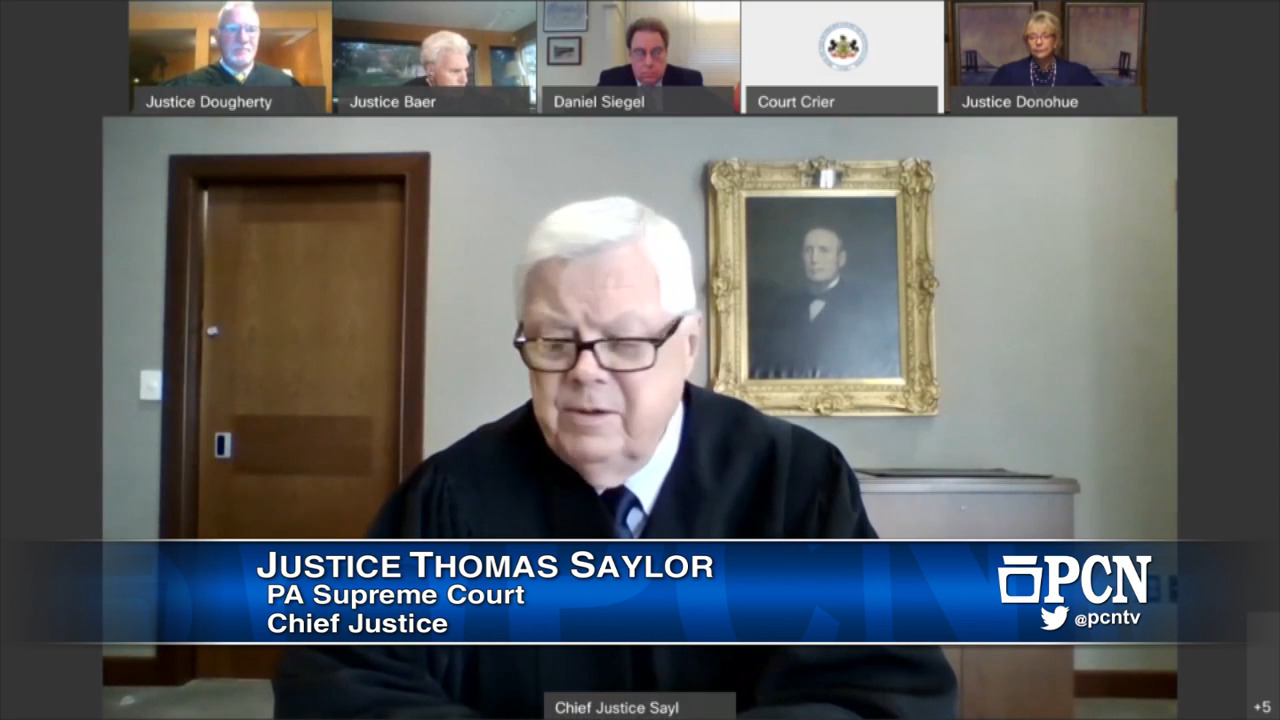 PA Supreme Court Session 2020-09-16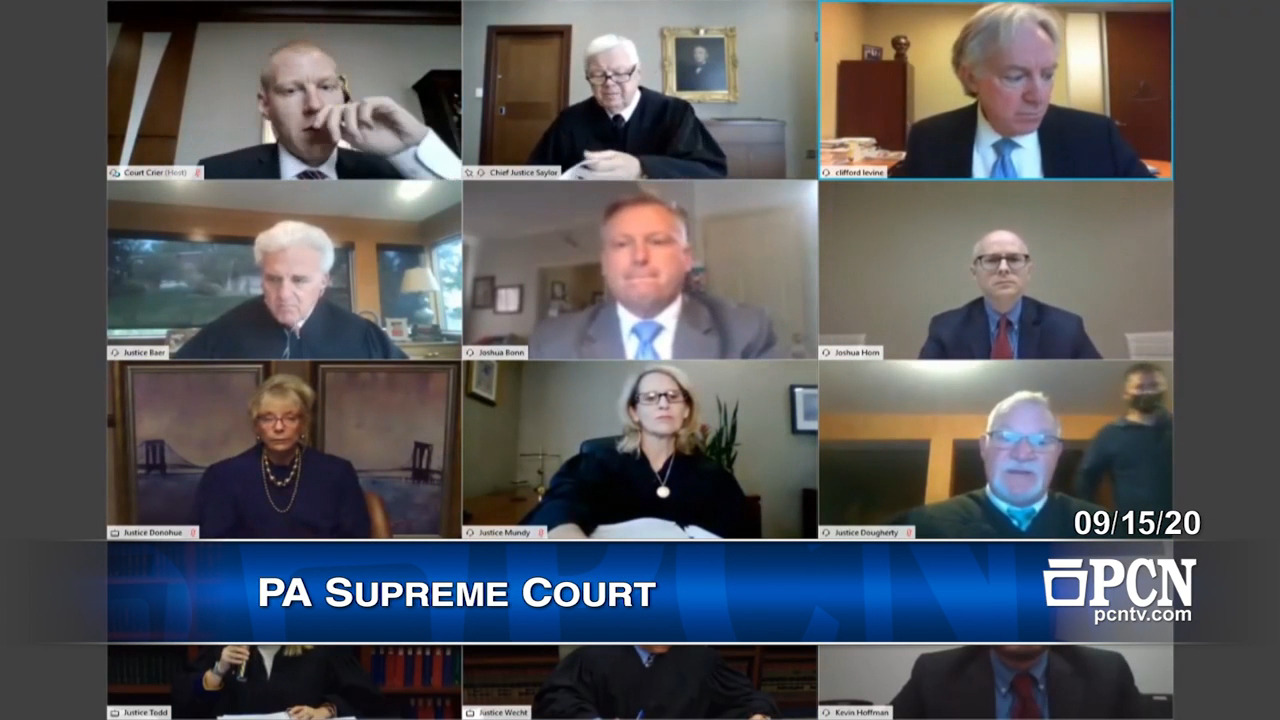 PA Supreme Court Session 2020-09-15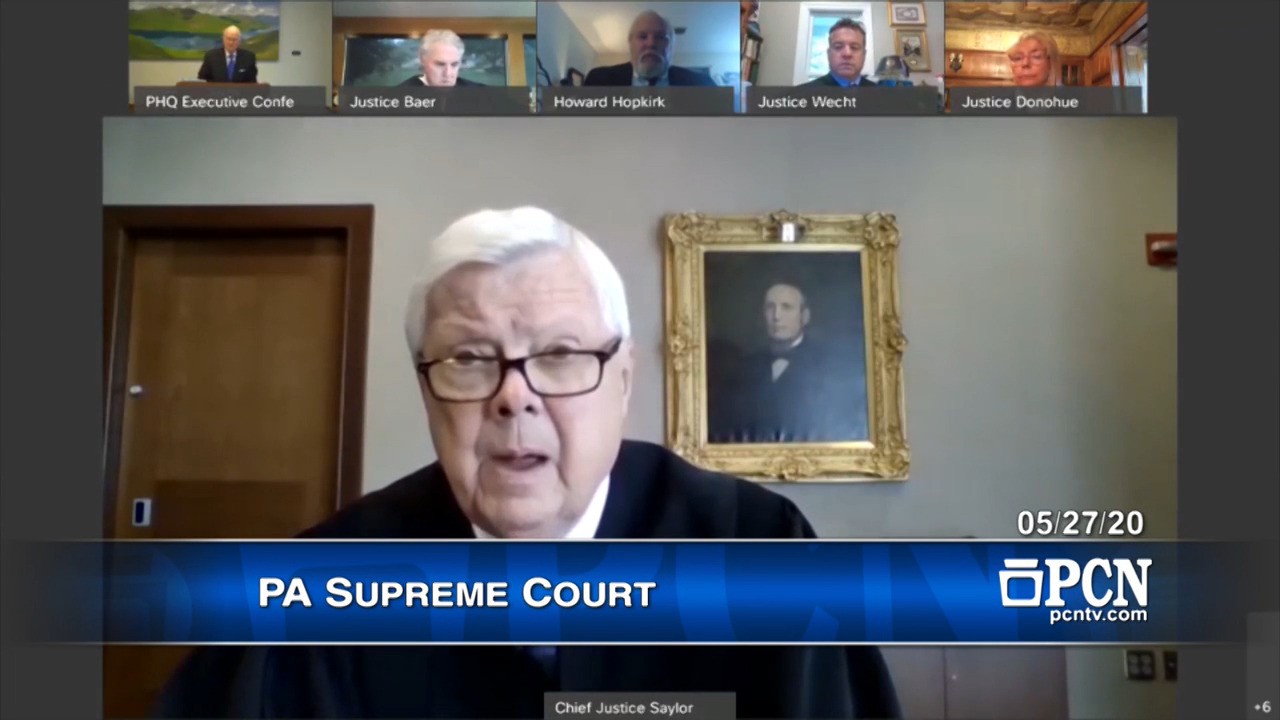 PA Supreme Court Session 2020-05-27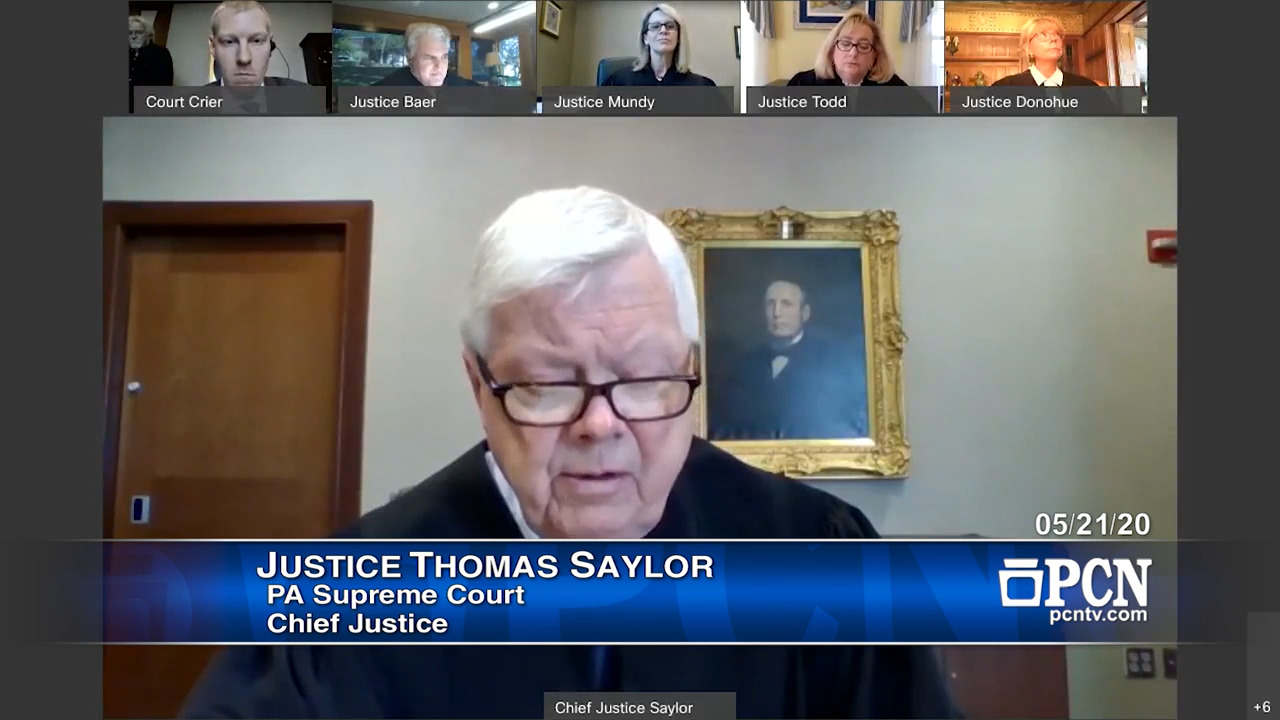 PA Supreme Court Session 2020-05-21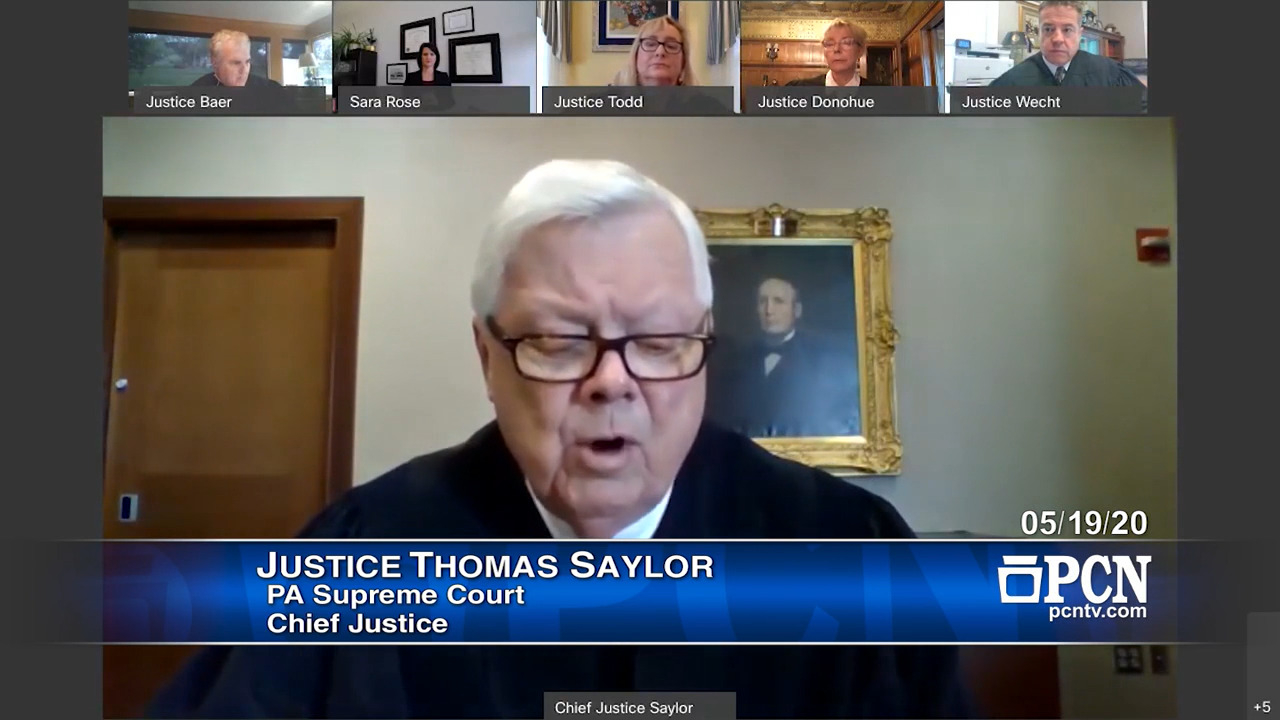 PA Supreme Court Session 2020-05-19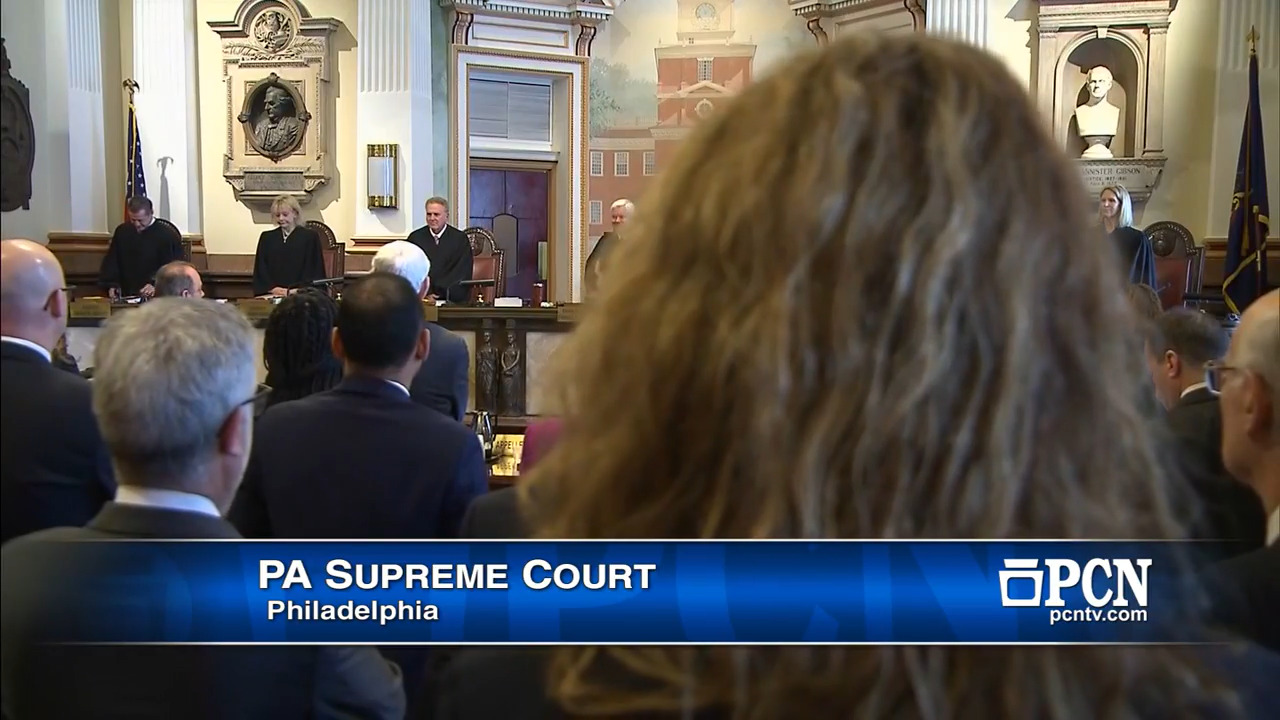 PA Supreme Court Session 2020-03-10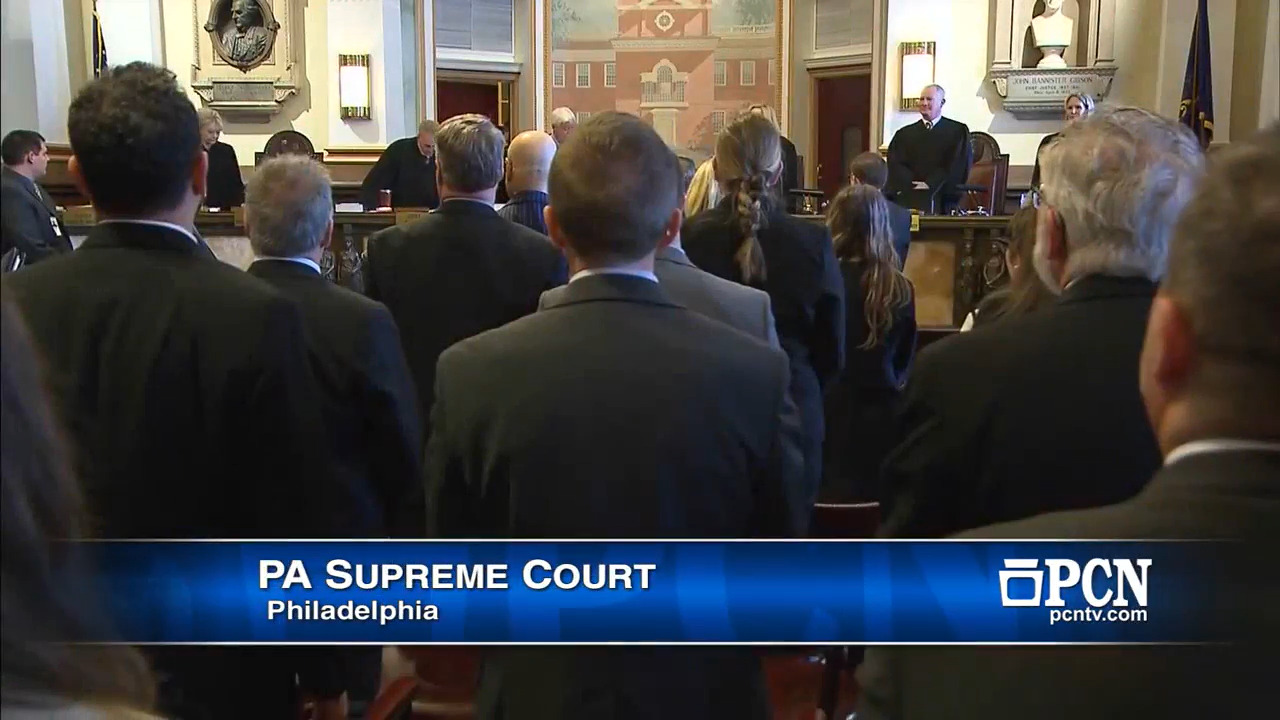 PA Supreme Court Session 2020-03-11
PA Supreme Court Session 2019-11-19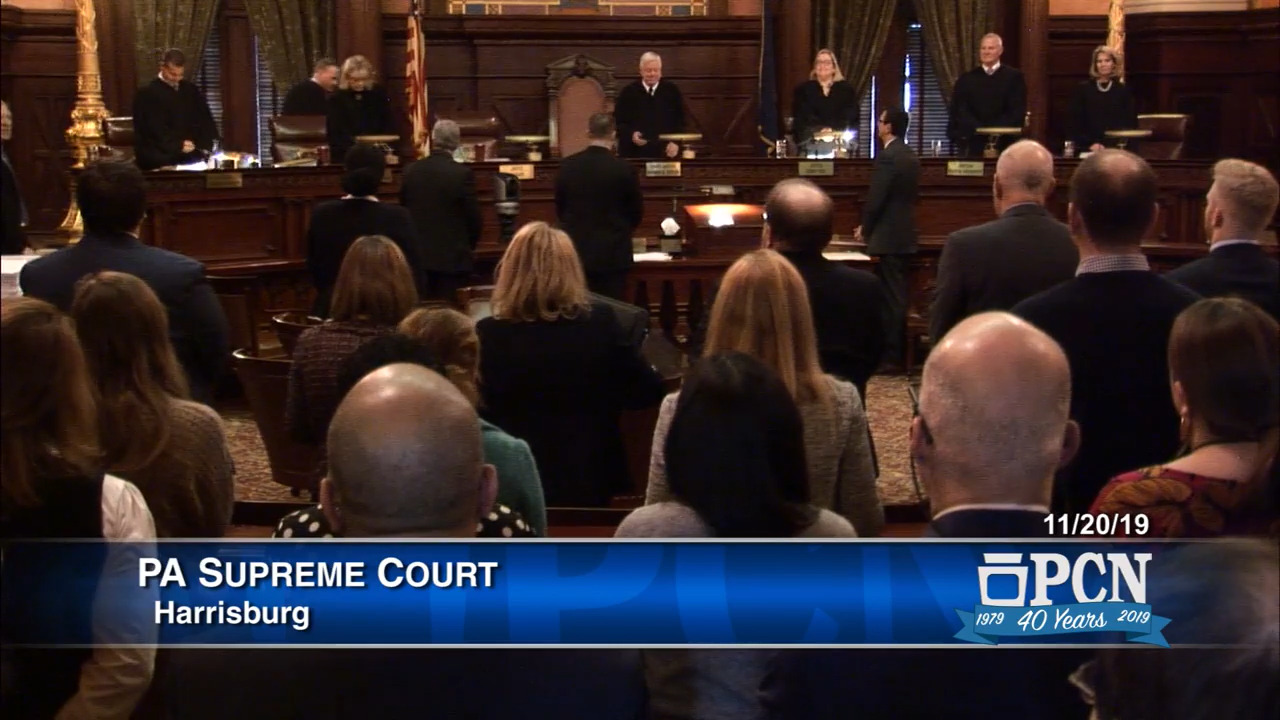 PA Supreme Court Session 2019-11-20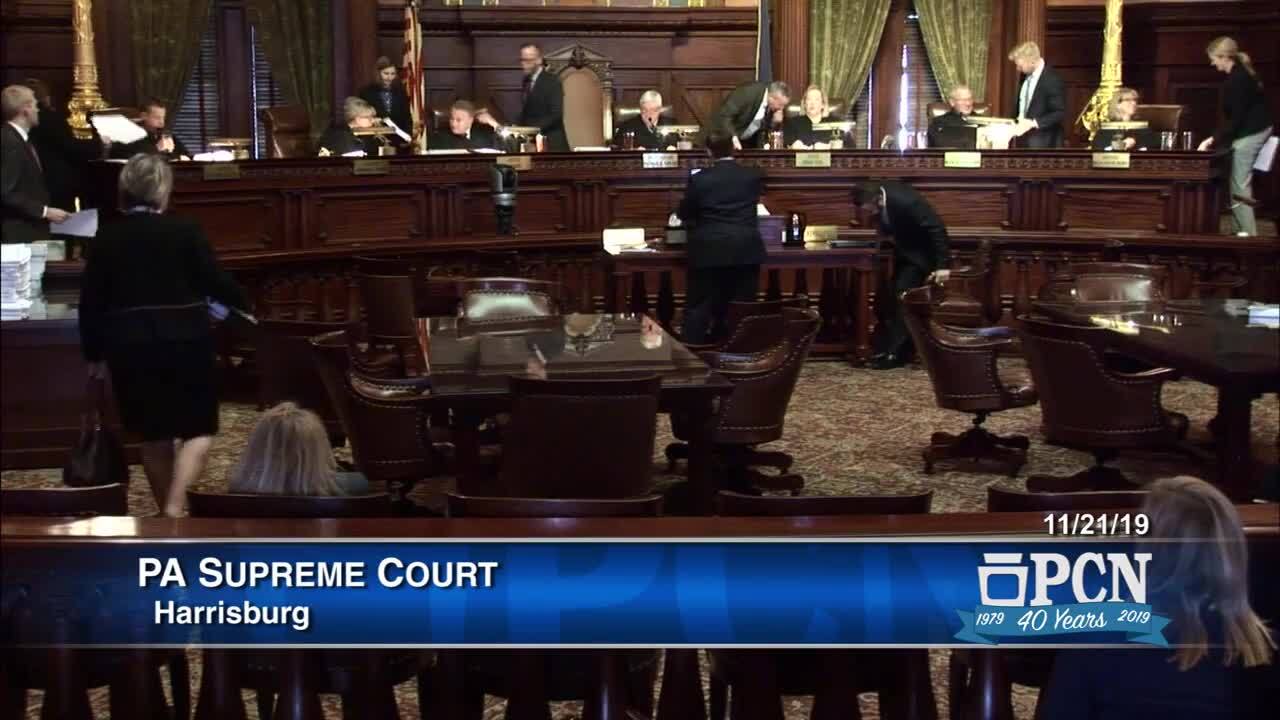 PA Supreme Court Session 2019-11-21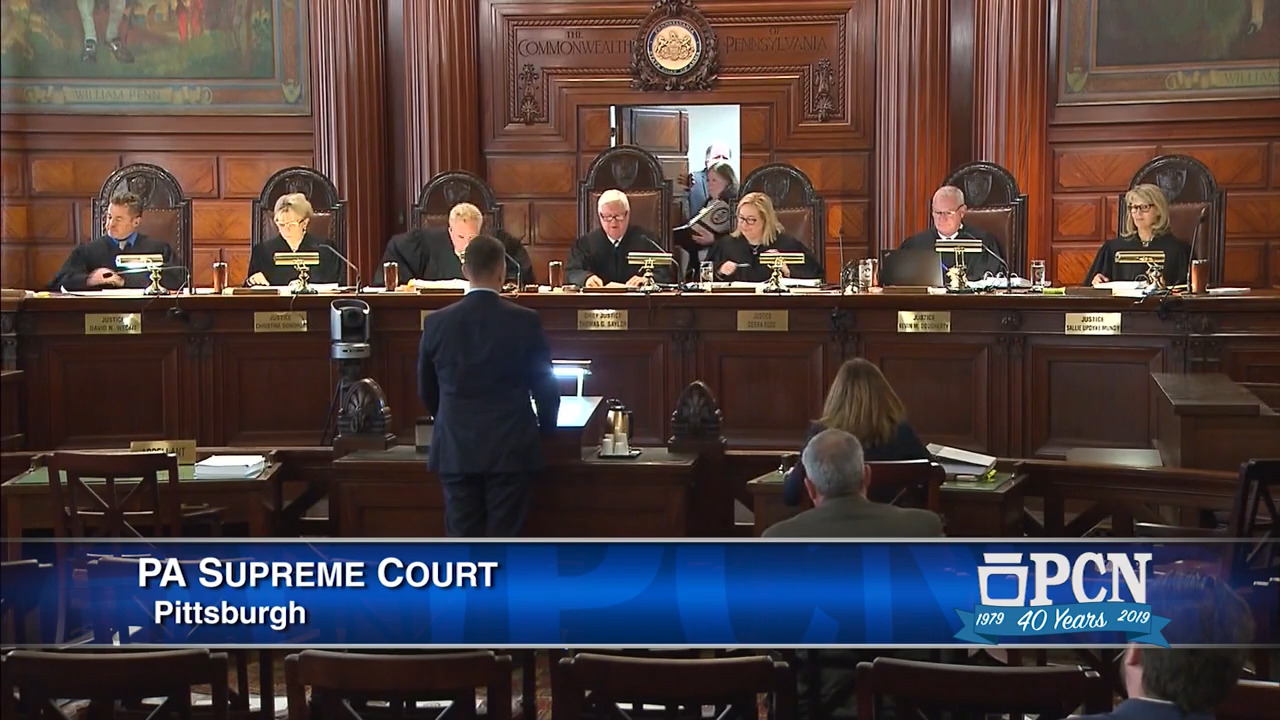 PA Supreme Court Session 2019-10-15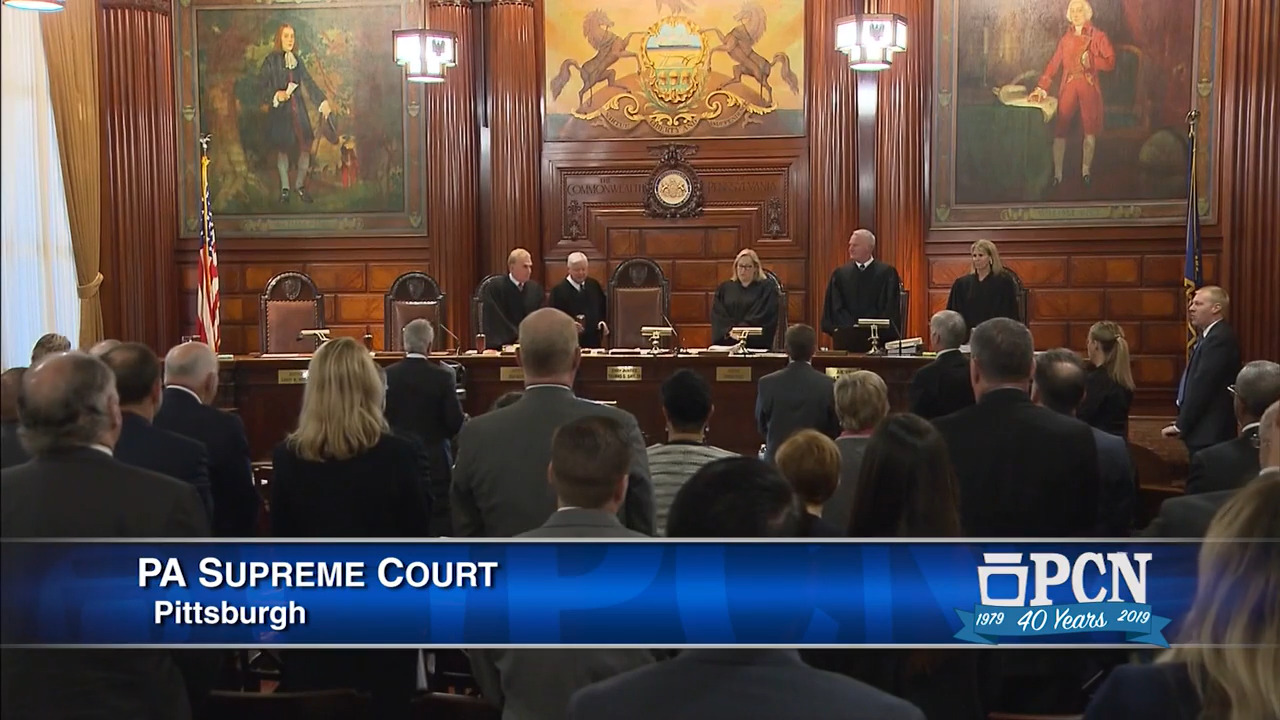 PA Supreme Court Session 2019-10-16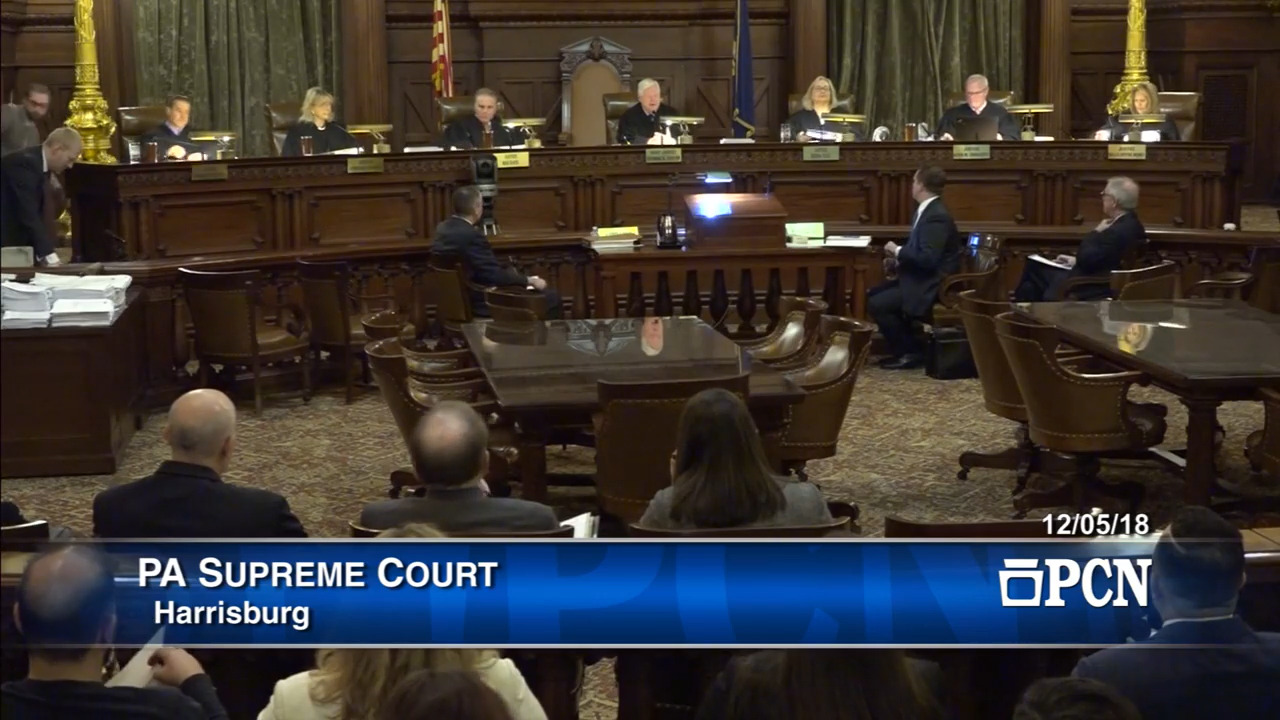 PA Supreme Court Session 2018-12-05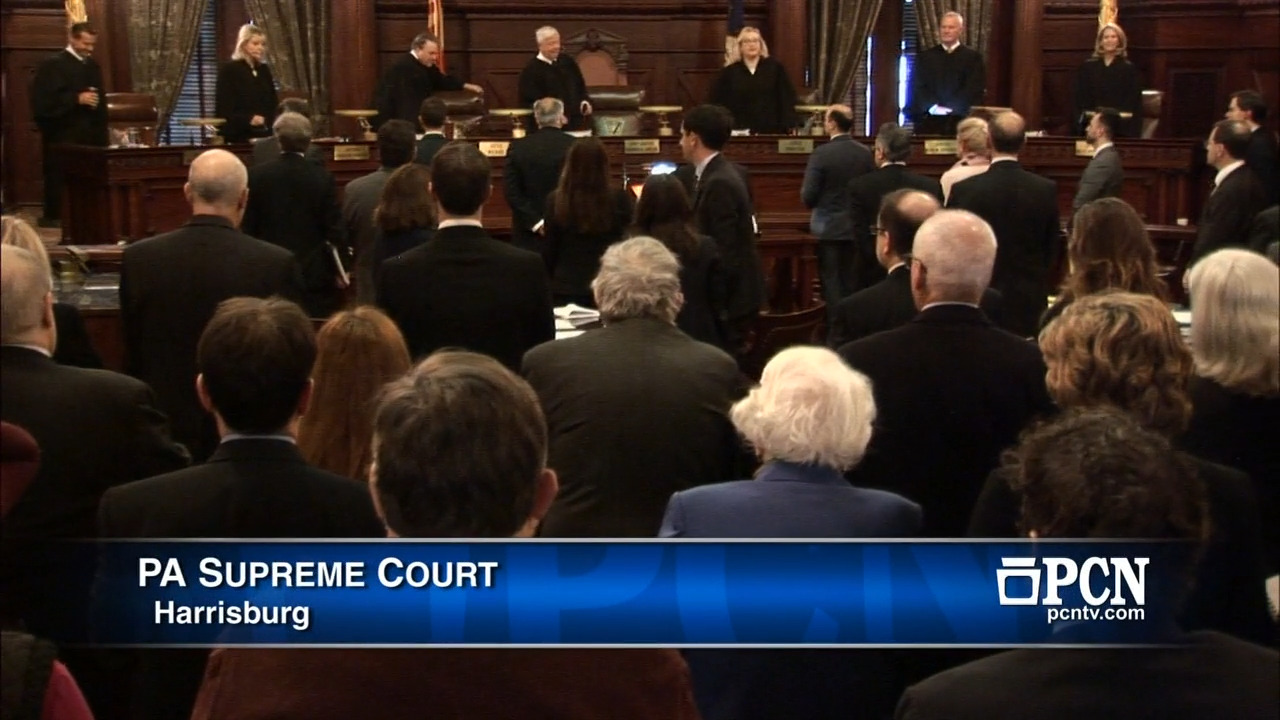 PA Supreme Court Session 2018-01-17
---