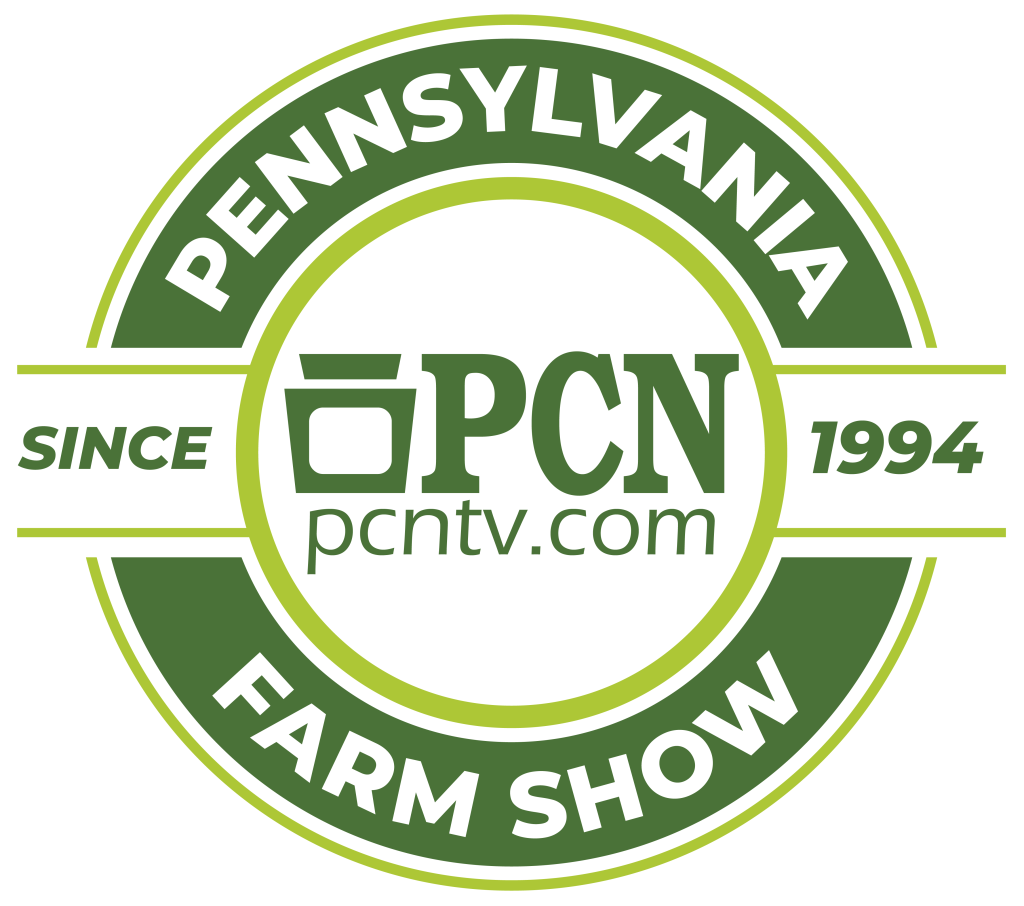 PCN Celebrates 30 Years of PA Farm Show Coverage!!
Since 1994, PCN has proudly dedicated a week in January to bring the Pennsylvania Farm Show experience to viewers across the commonwealth and beyond. See how PCN celebrates the nation's largest indoor agricultural exposition under one roof with coverage of new events and many of your old favorites in January 2024 - Our 30th year!
In the meantime, enjoy PA Farm Show coverage of previous years on demand with PCN Select .
PCN THANKS THE FOLLOWING ORGANIZATIONS FOR THEIR SUPPORT
FREE TO WATCH - Farm Show
Natalie Shimo 2023 Honey Princess, PA Farm Show
Trooper Stick Horse Race, PA Farm Show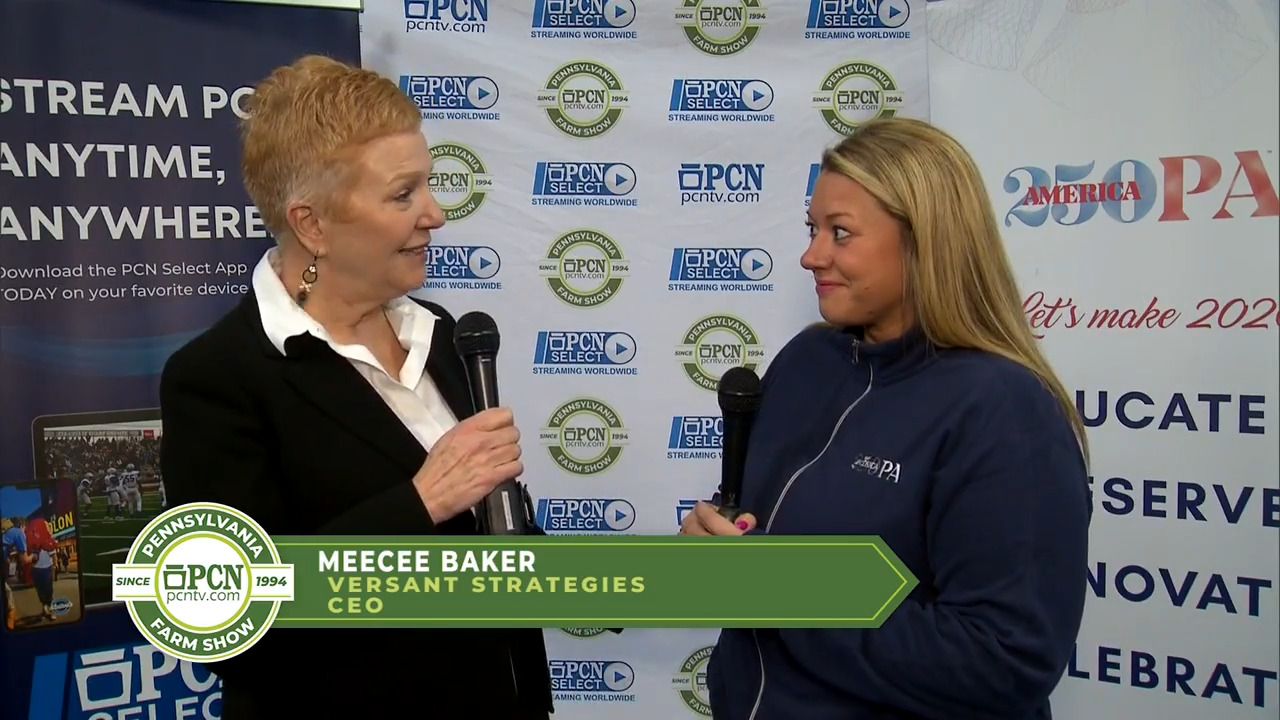 America250PA Interview: MeeCee Baker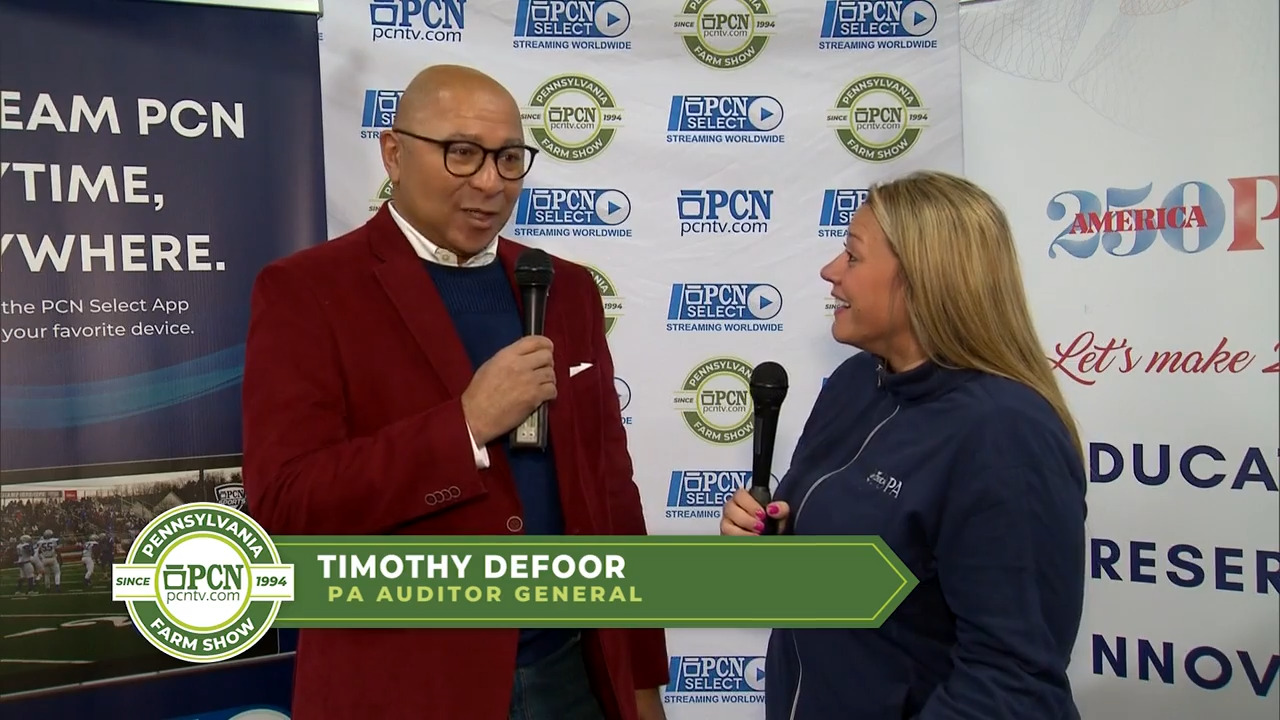 America250PA Interview: Timothy DeFoor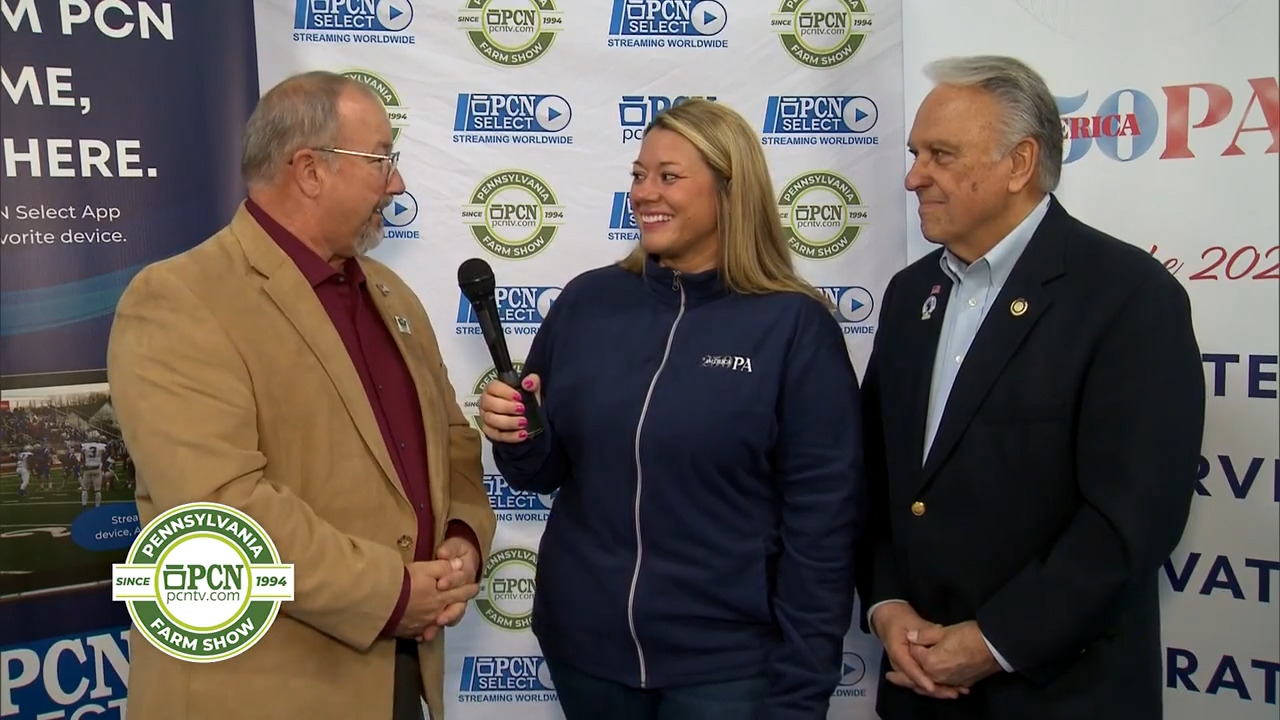 America250PA Interview: Rep. Dan Moul and Rep. Eddie Day Pashinski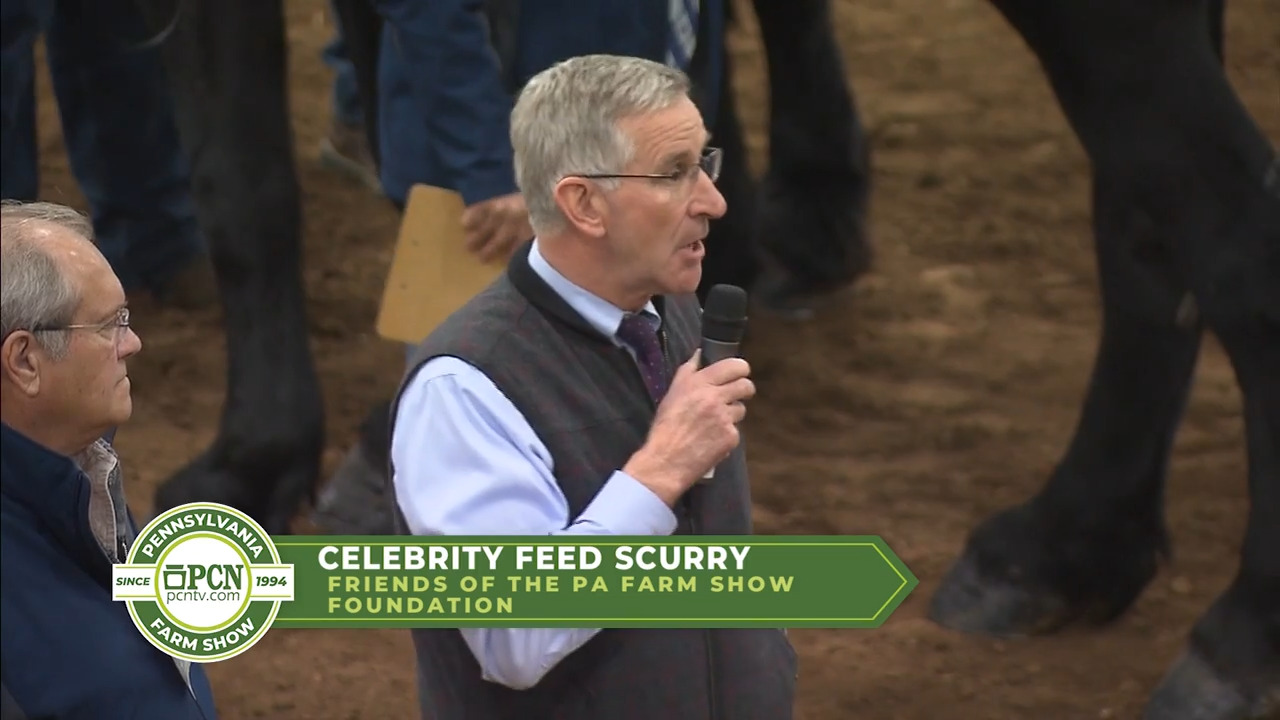 Celebrity Feed Scurry, PA Farm Show
Youth English Angora Judging, PA Farm Show
Rabbit King and Queen Interview, PA Farm Show
PA Friends of Ag: Immersion Lab, PA Farm Show
Truckin 4 Troops, PA Farm Show
Folk's Butterfly Farm, PA Farm Show
Issac Varner Rodeo Interview, PA Farm Show
Maya Zerbe Rodeo Interview, PA Farm Show
Butter Sculpture Unveiling, PA Farm Show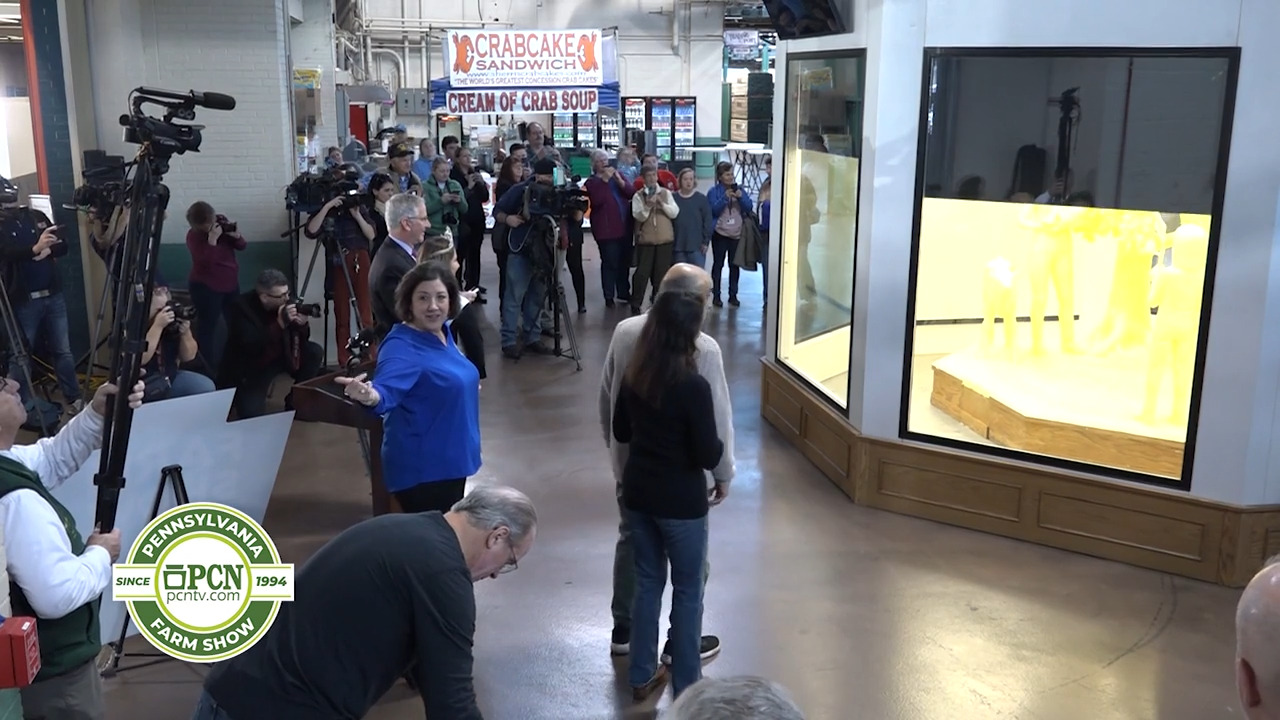 Butter Sculpture Unveiling: Behind-the-Scenes, PA Farm Show
Farm Show Preview, PA Farm Show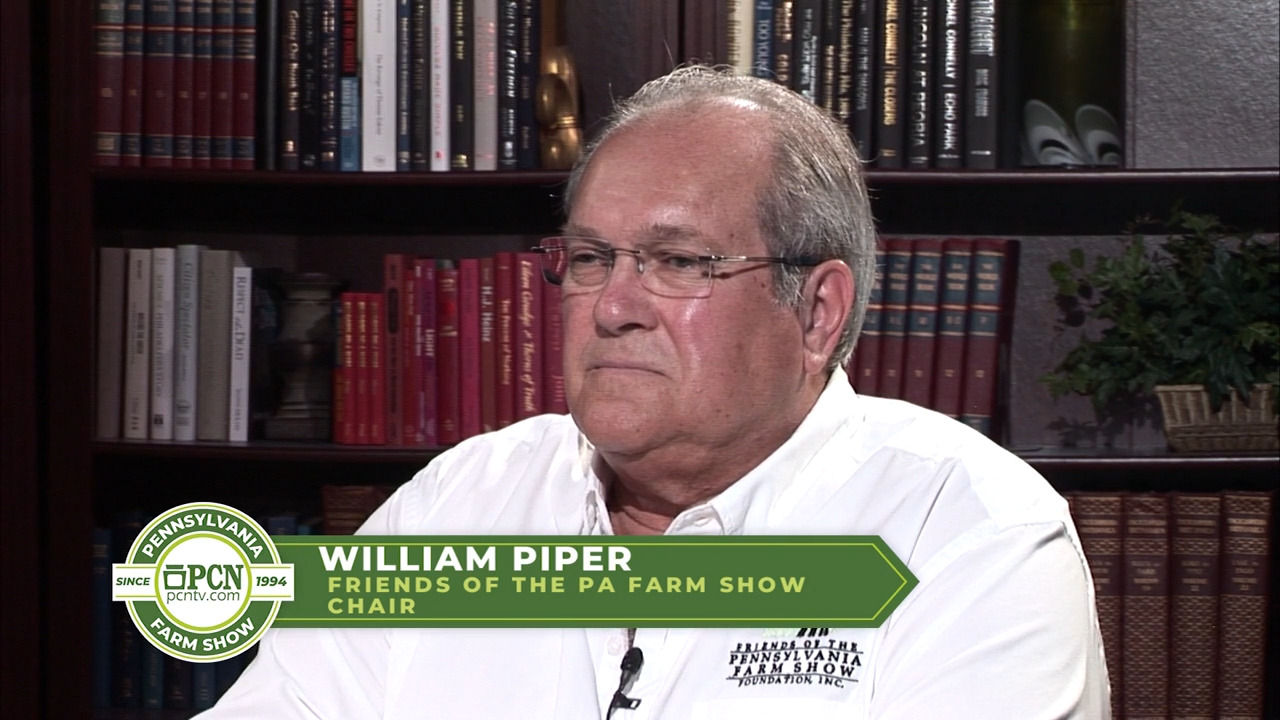 Friends of the Farm Show Foundation, PA Farm Show
On Demand - 2023 Farm Show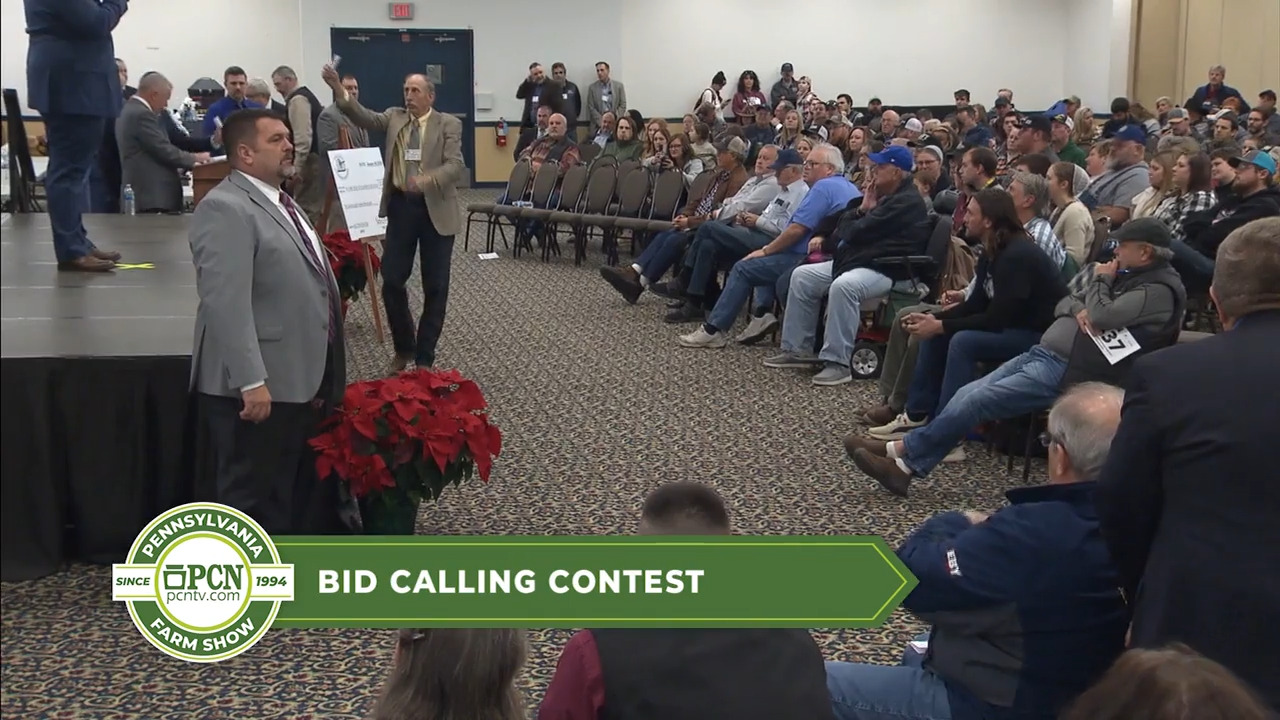 Bid Calling Contest, PA Farm Show
Butter Sculpture Unveiling, PA Farm Show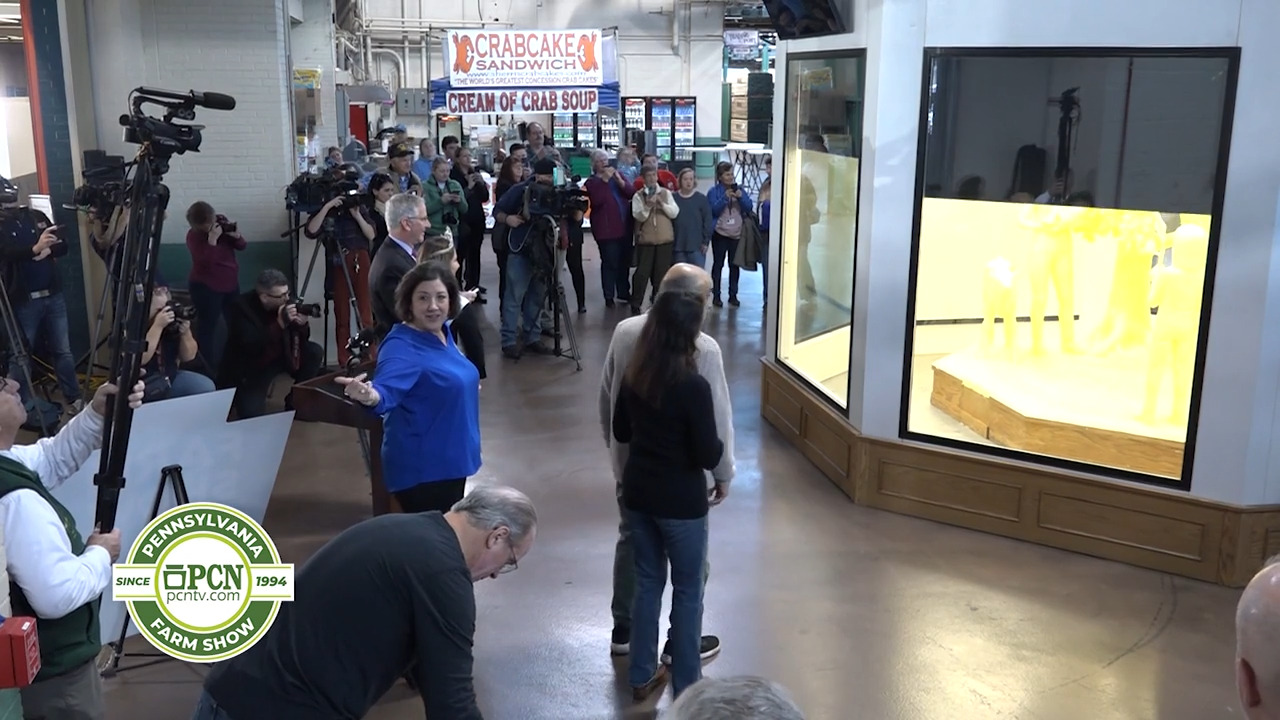 Butter Sculpture Unveiling: Behind-the-Scenes, PA Farm Show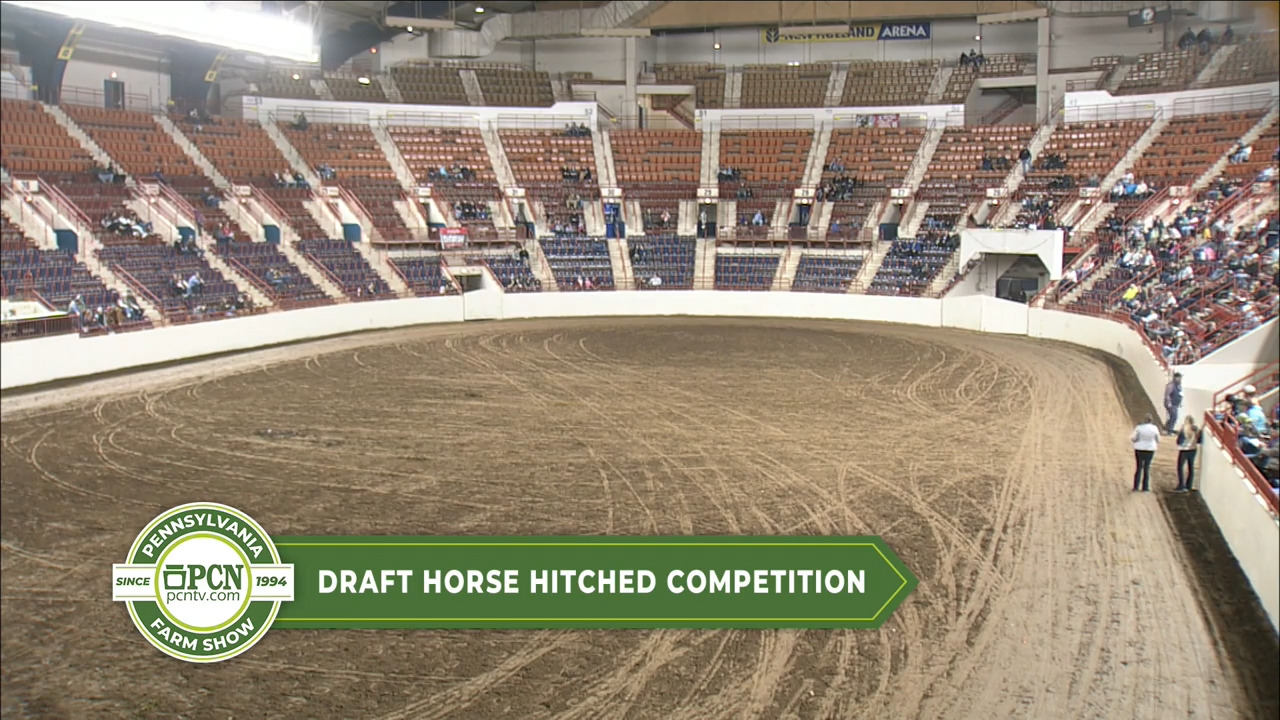 Draft Horse Hitched Competition, PA Farm Show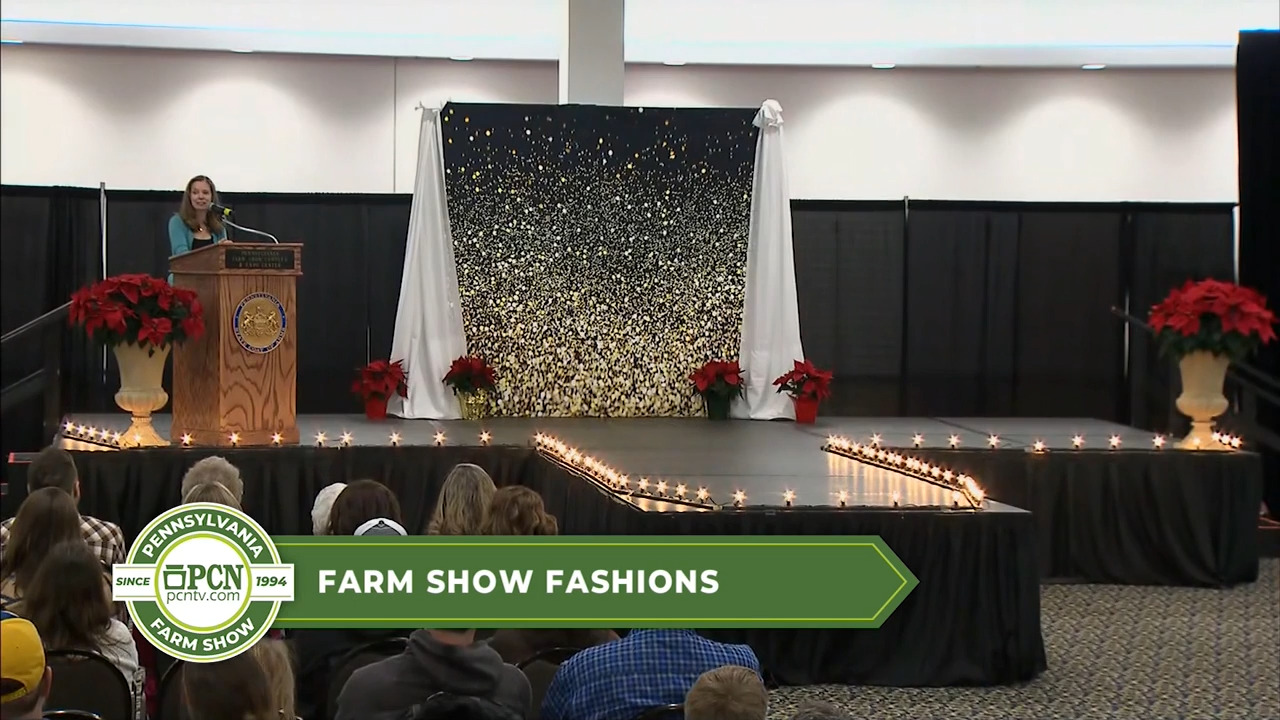 Farm Show Fashions, PA Farm Show
Farm Show Preview, PA Farm Show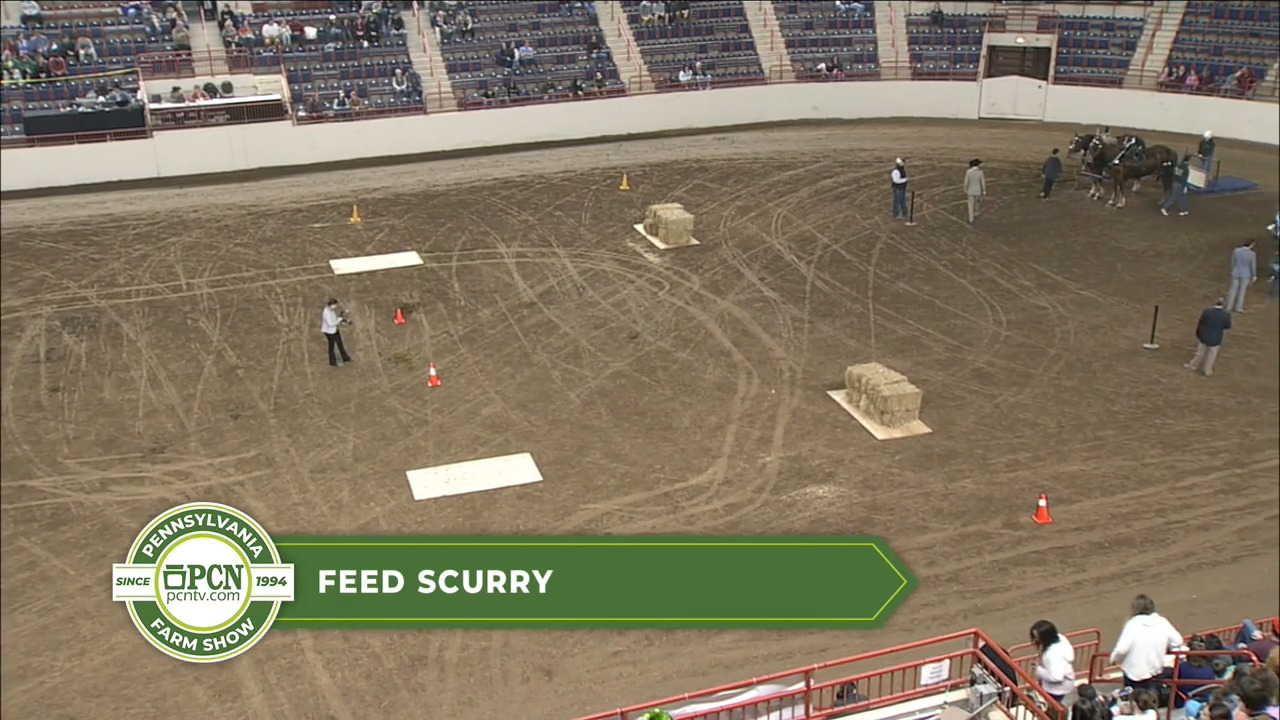 Feed Scurry, PA Farm Show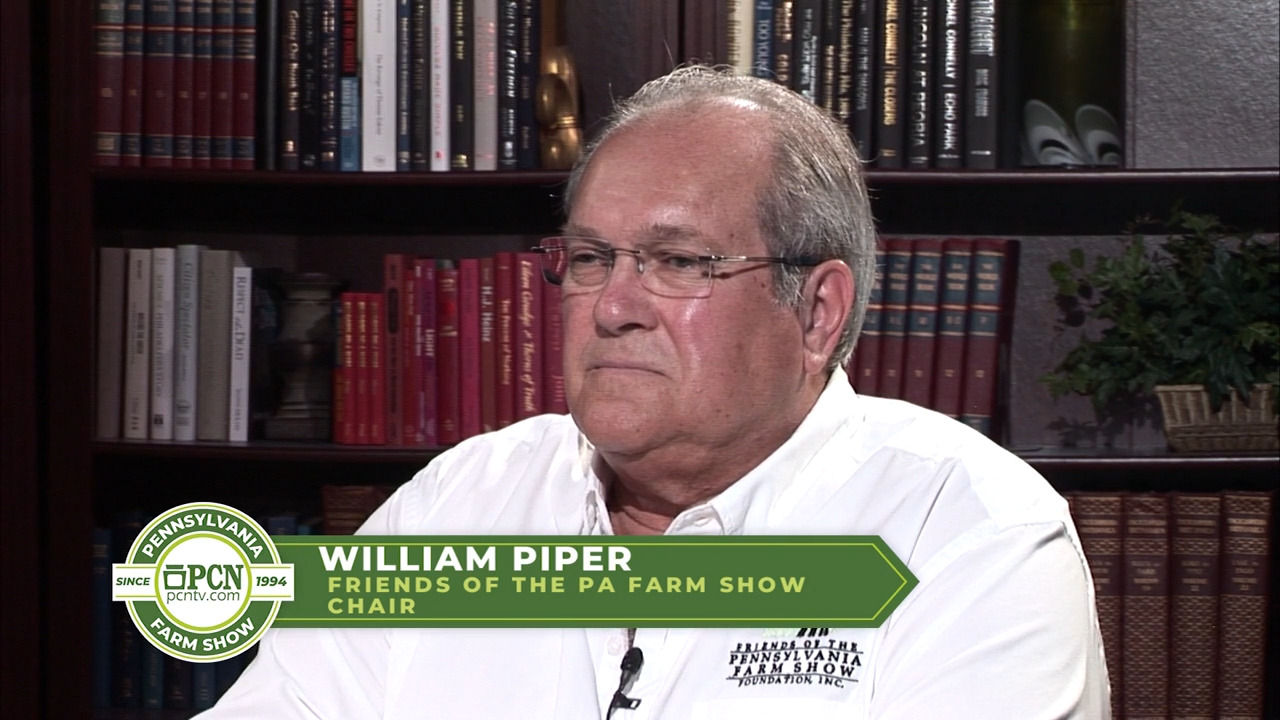 Friends of the Farm Show Foundation, PA Farm Show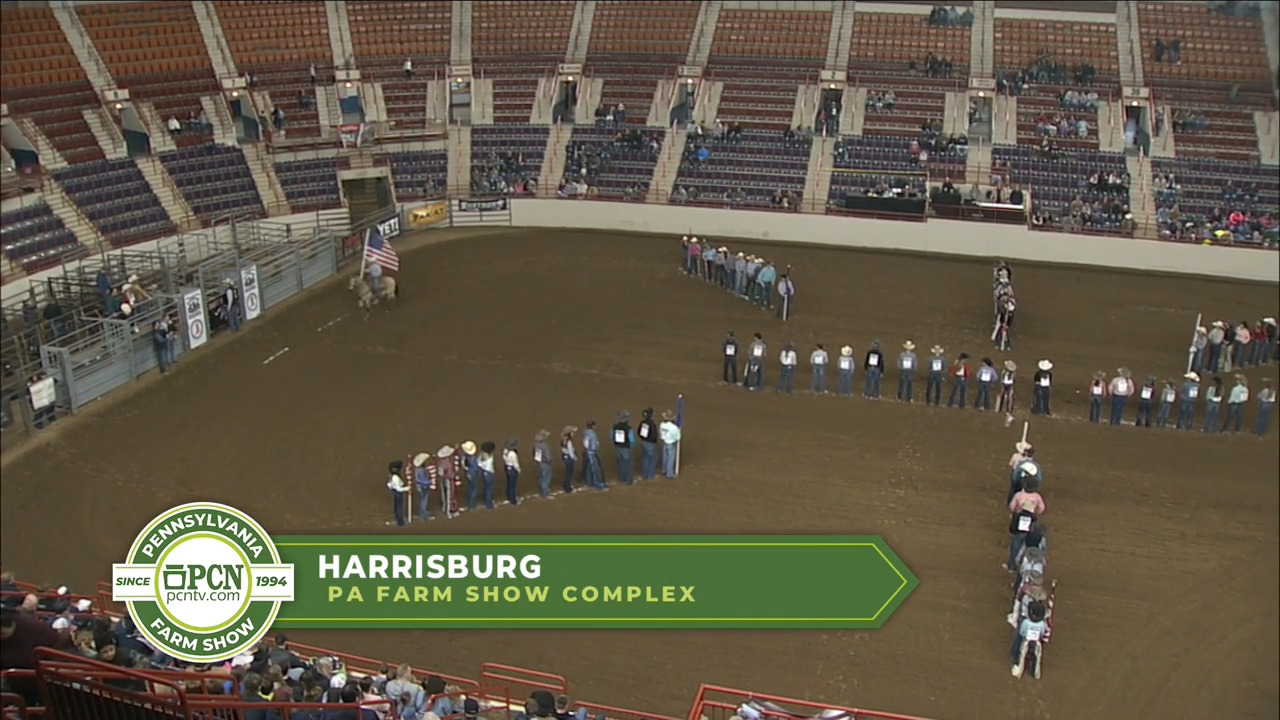 High School Championship Rodeo I, PA Farm Show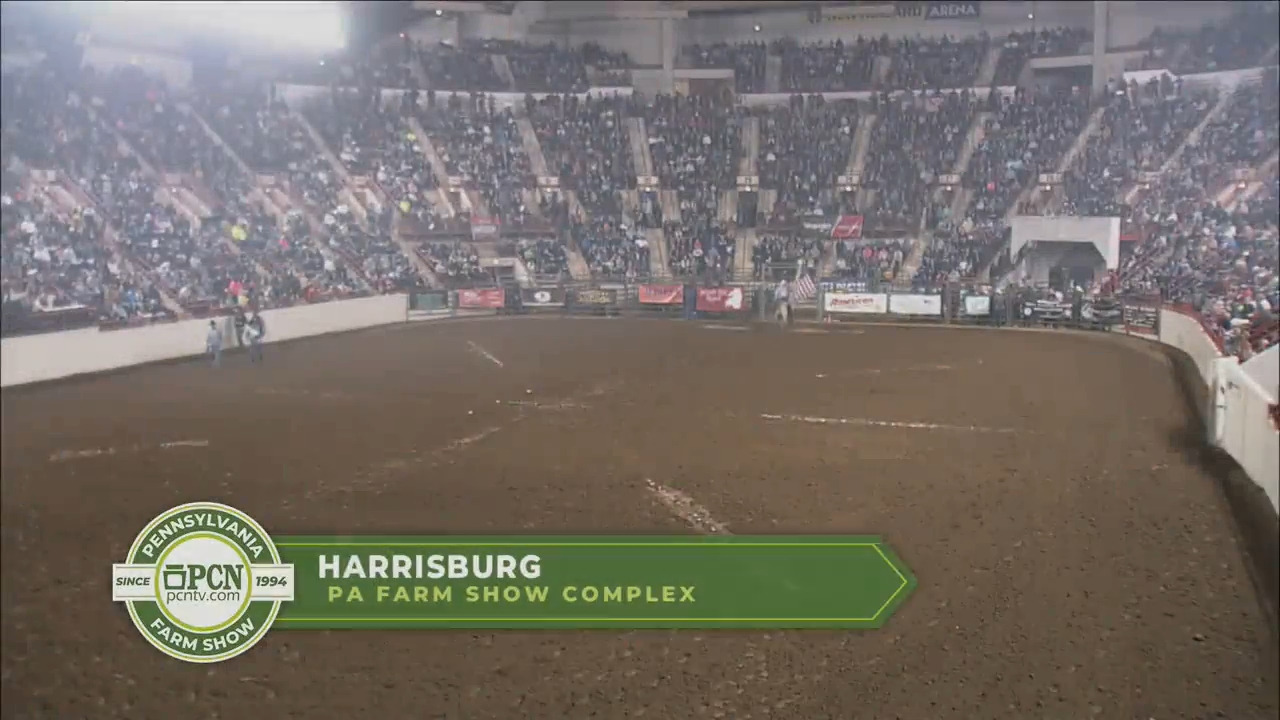 High School Championship Rodeo II, PA Farm Show
Horse Pull Contest: Heavyweights, PA Farm Show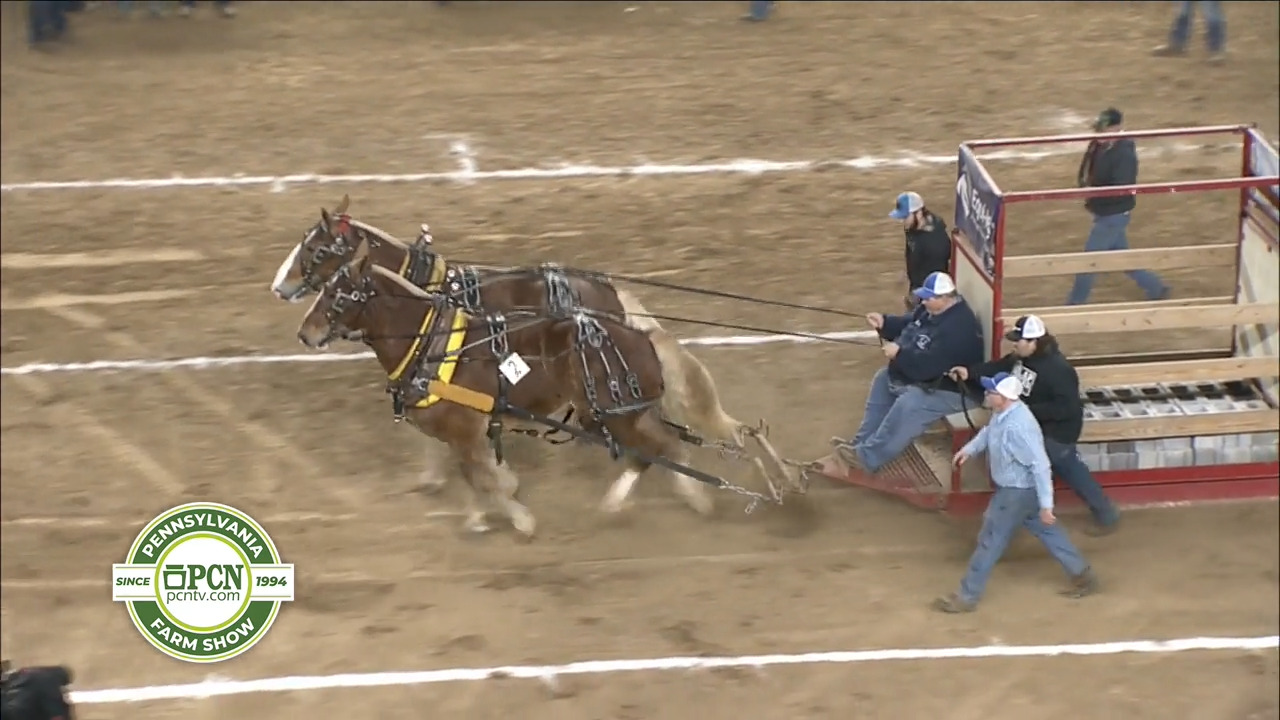 Horse Pull Contest: Lightweights, PA Farm Show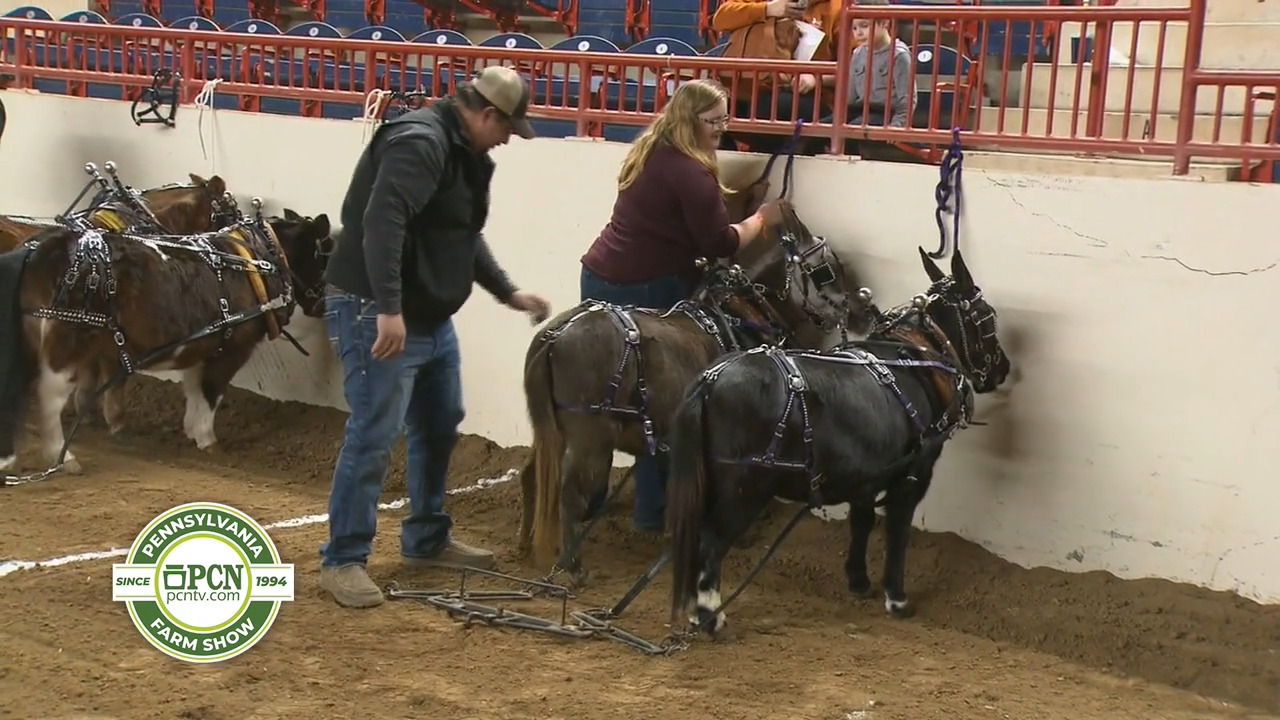 Mini Horse and Mini Mule Pull, PA Farm Show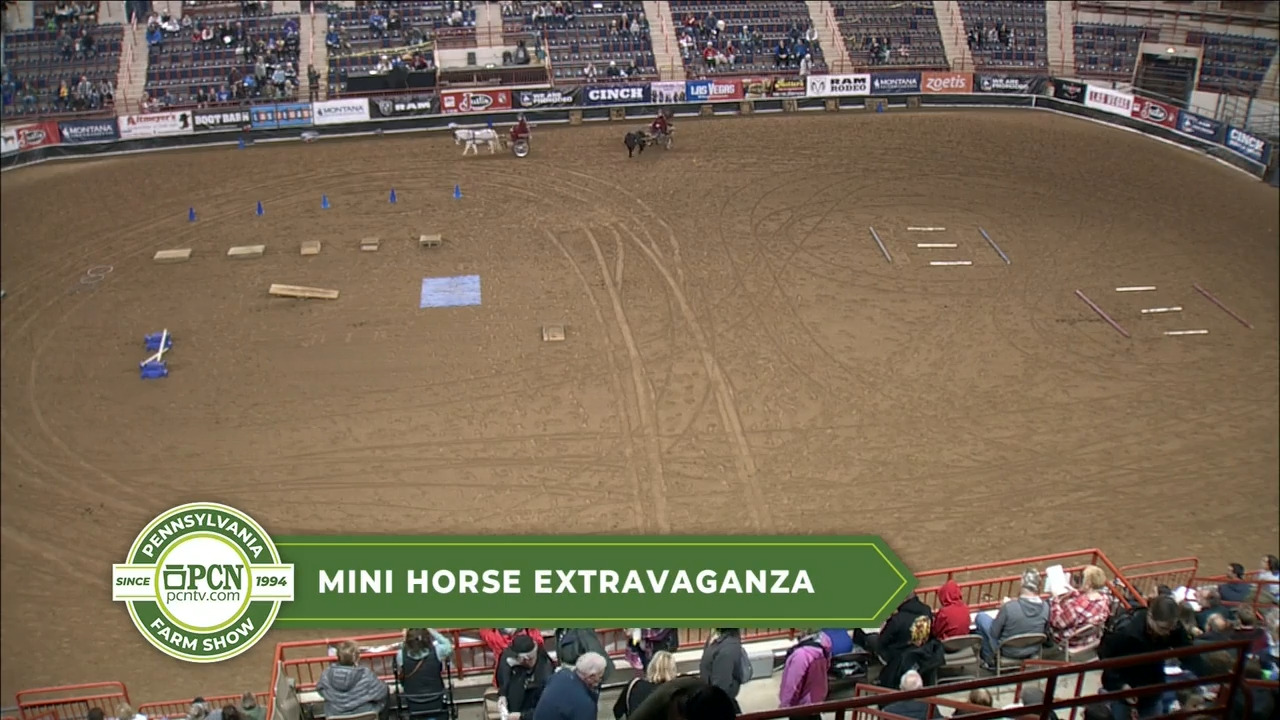 Mini Horse Extravaganza, PA Farm Show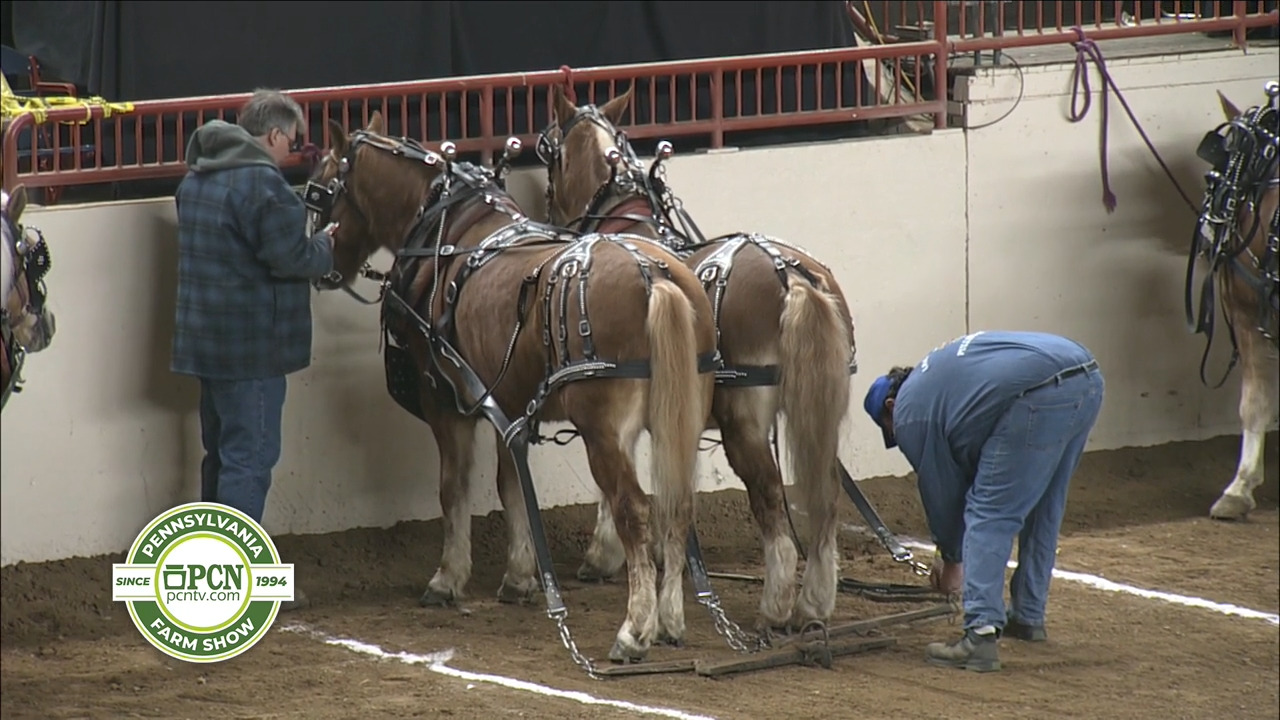 Pony Pull Contest, PA Farm Show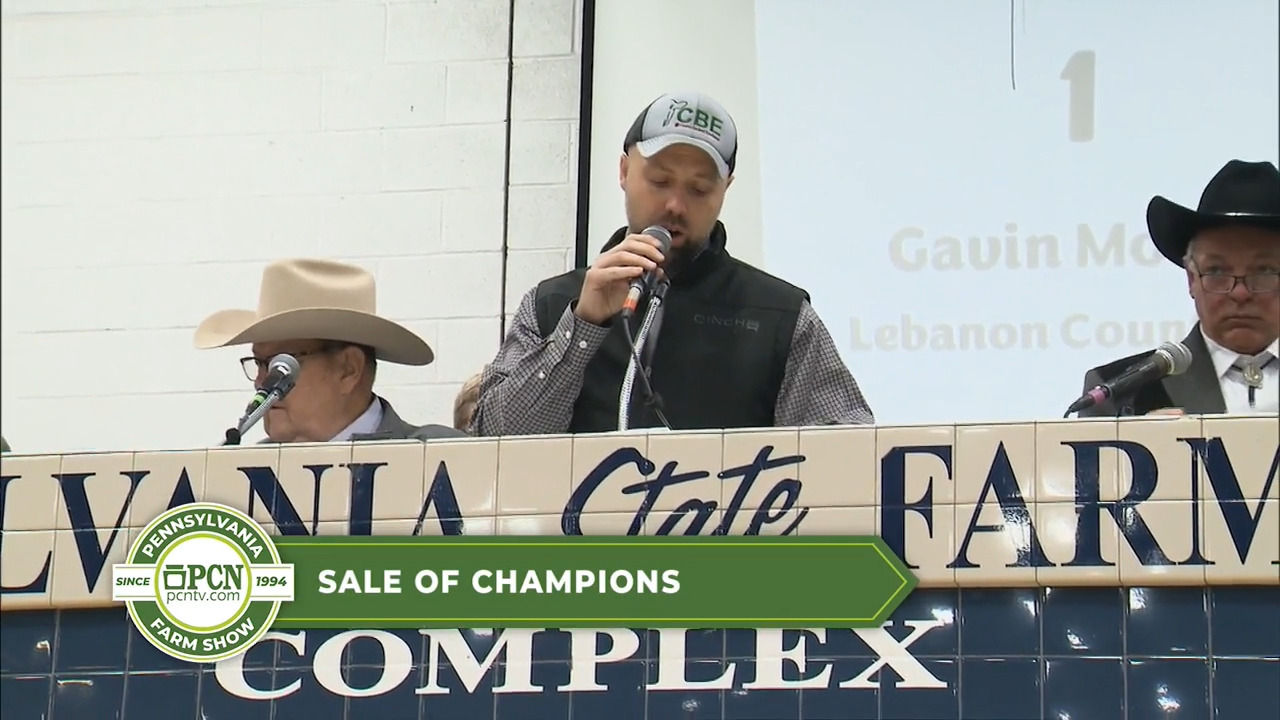 Sale Of Champions, PA Farm Show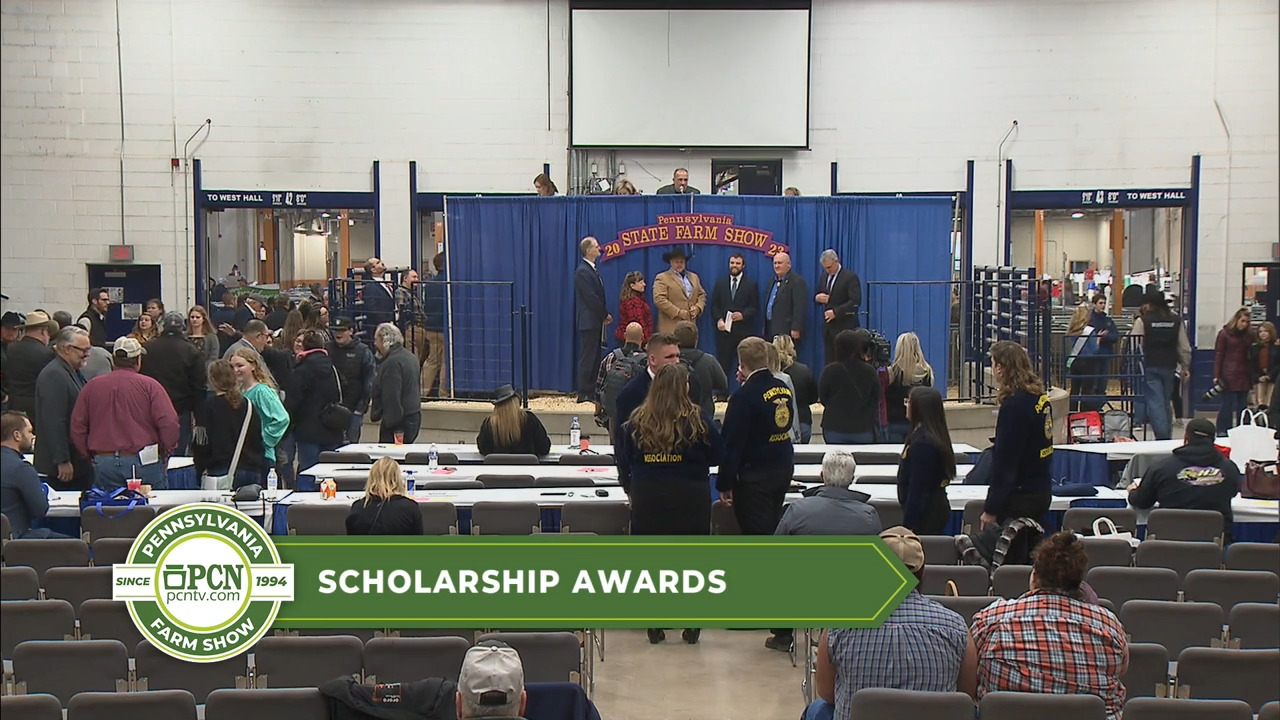 Scholarship Awards, PA Farm Show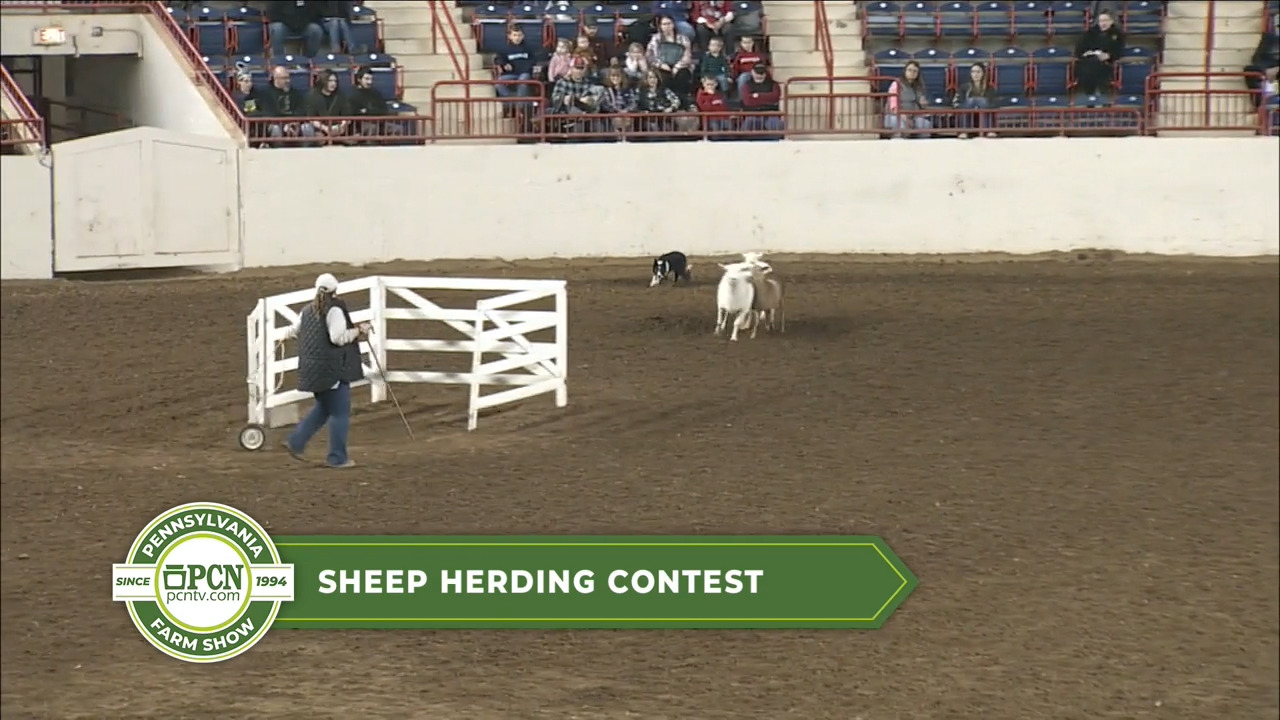 Sheep Herding Finals, PA Farm Show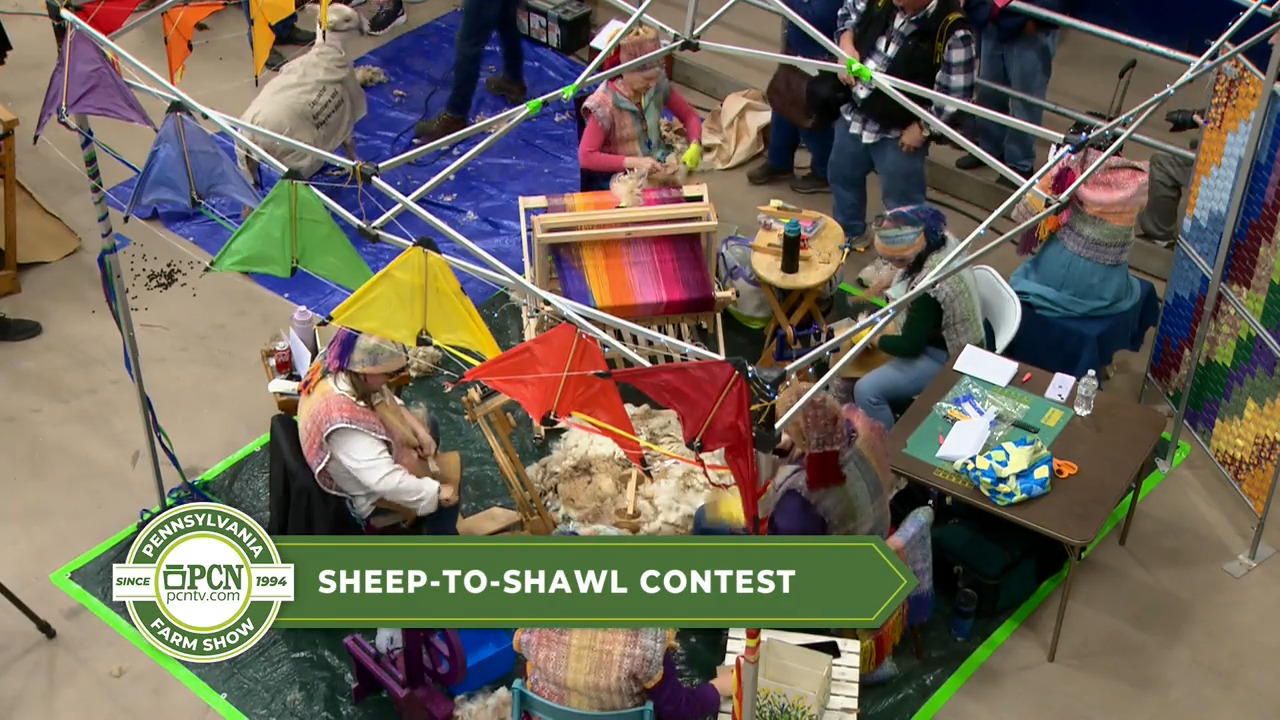 Sheep-to-Shawl Contest and Auction, PA Farm Show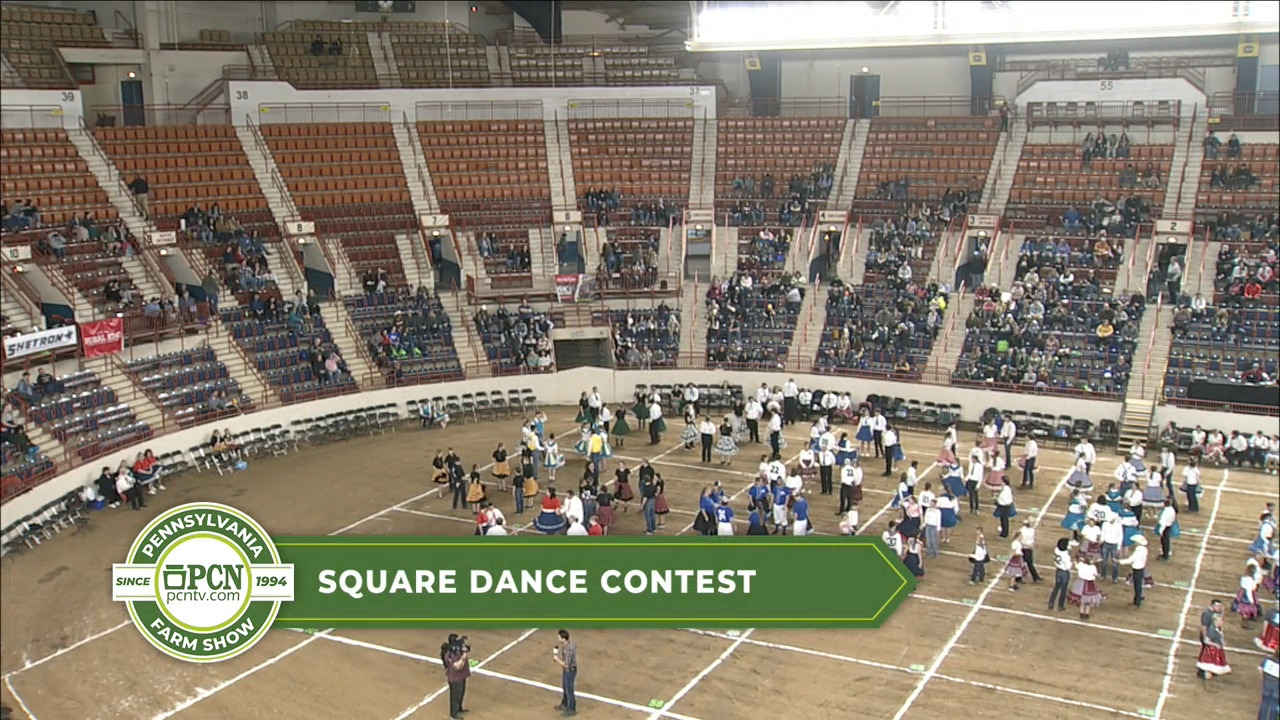 Square Dance Contest, PA Farm Show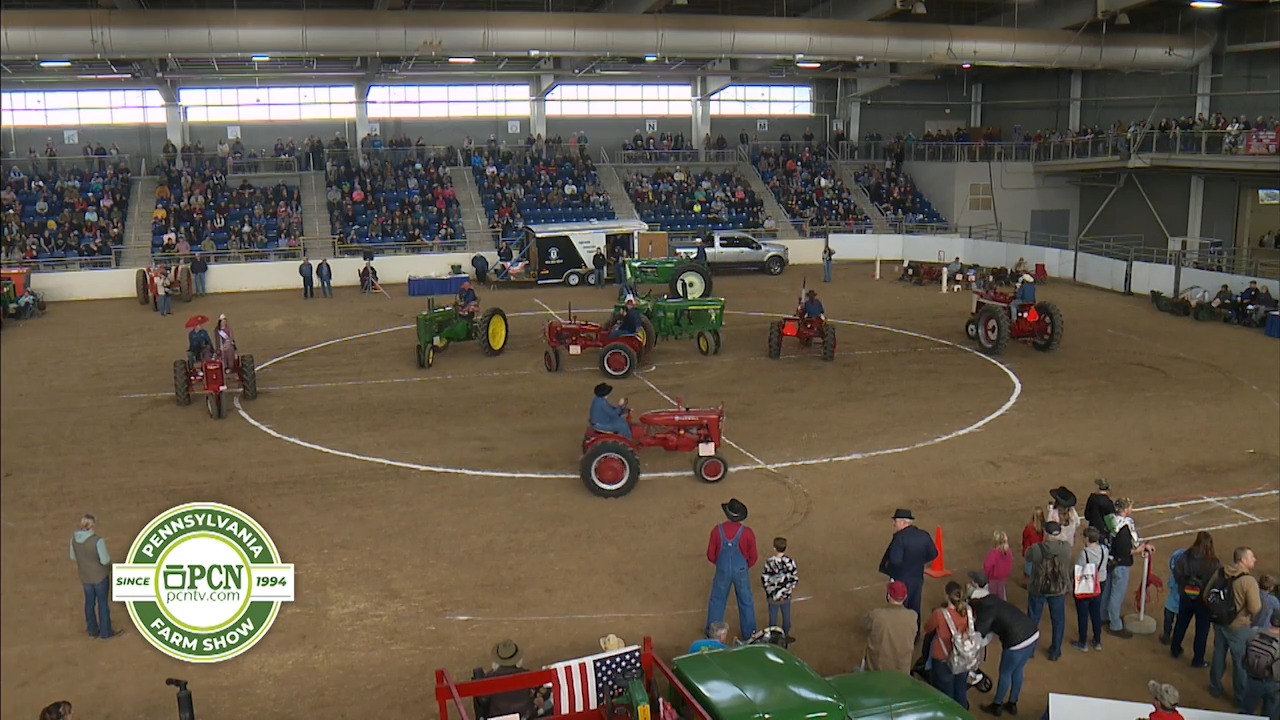 Tractor Square Dance, PA Farm Show
On Demand - 2022 Farm Show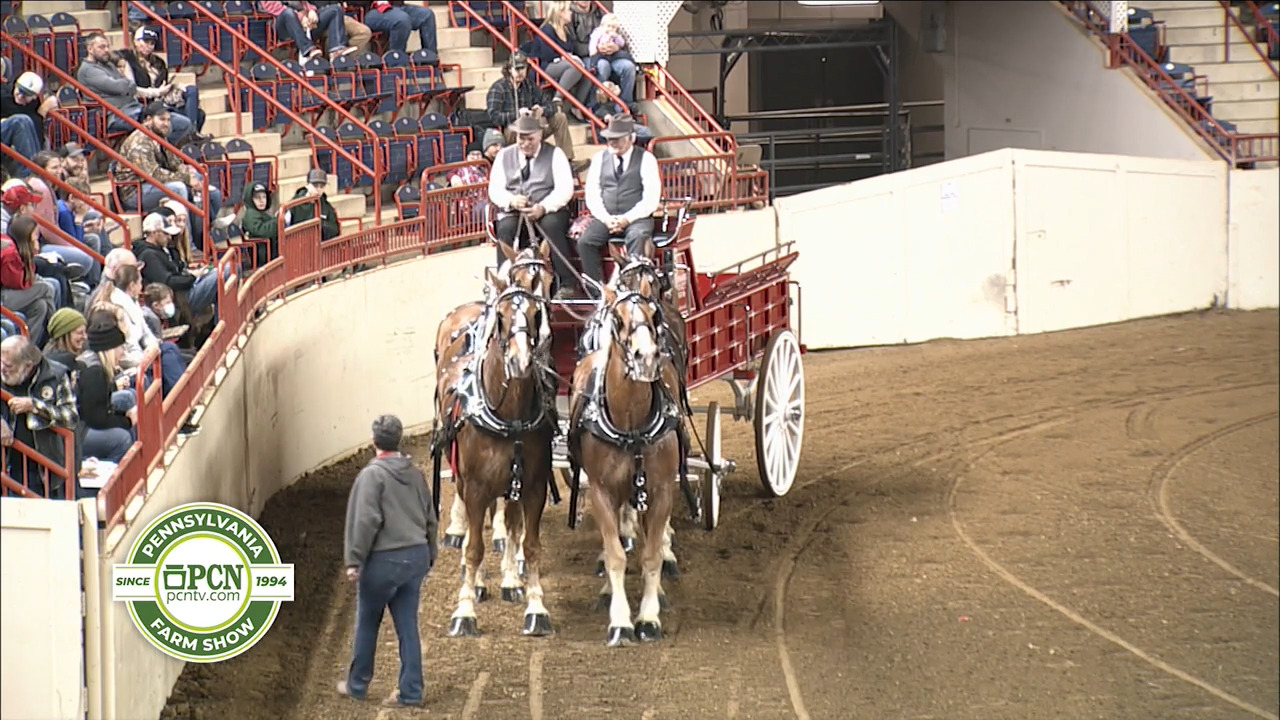 Draft Horse Hitched Competition, PA Farm Show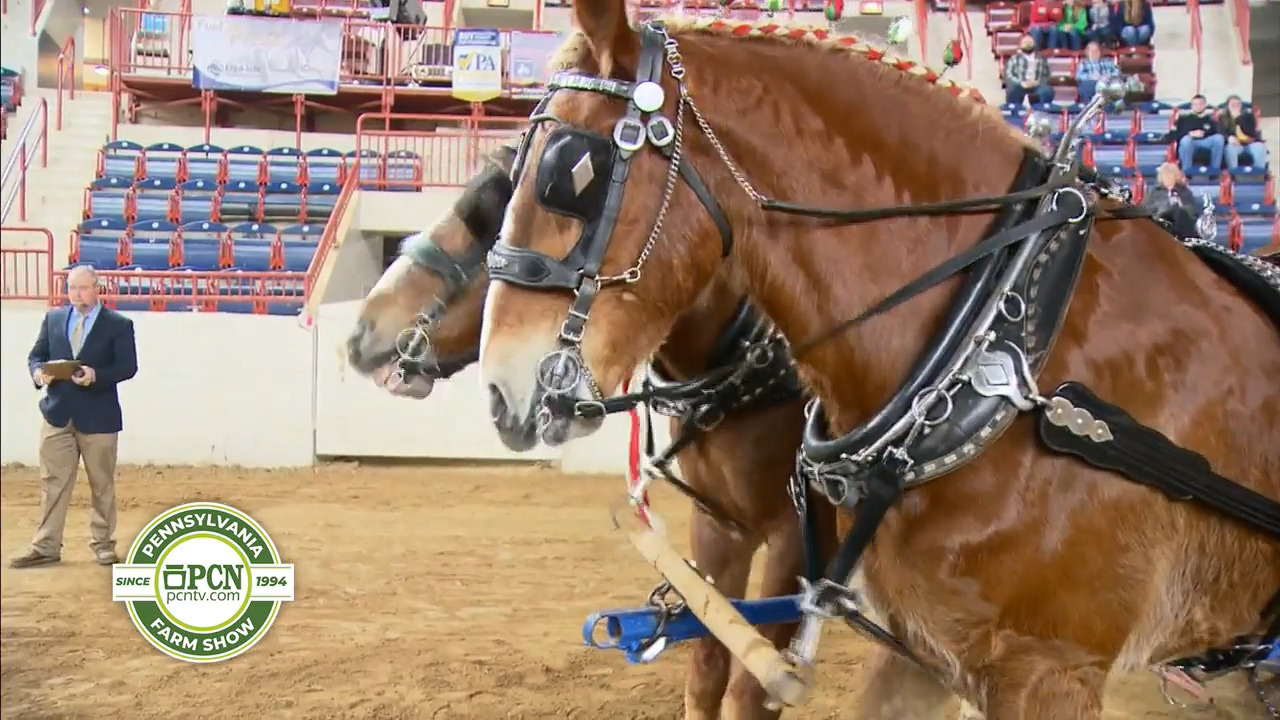 Draft Horse Hitched Competition: Feed Scurry, PA Farm Show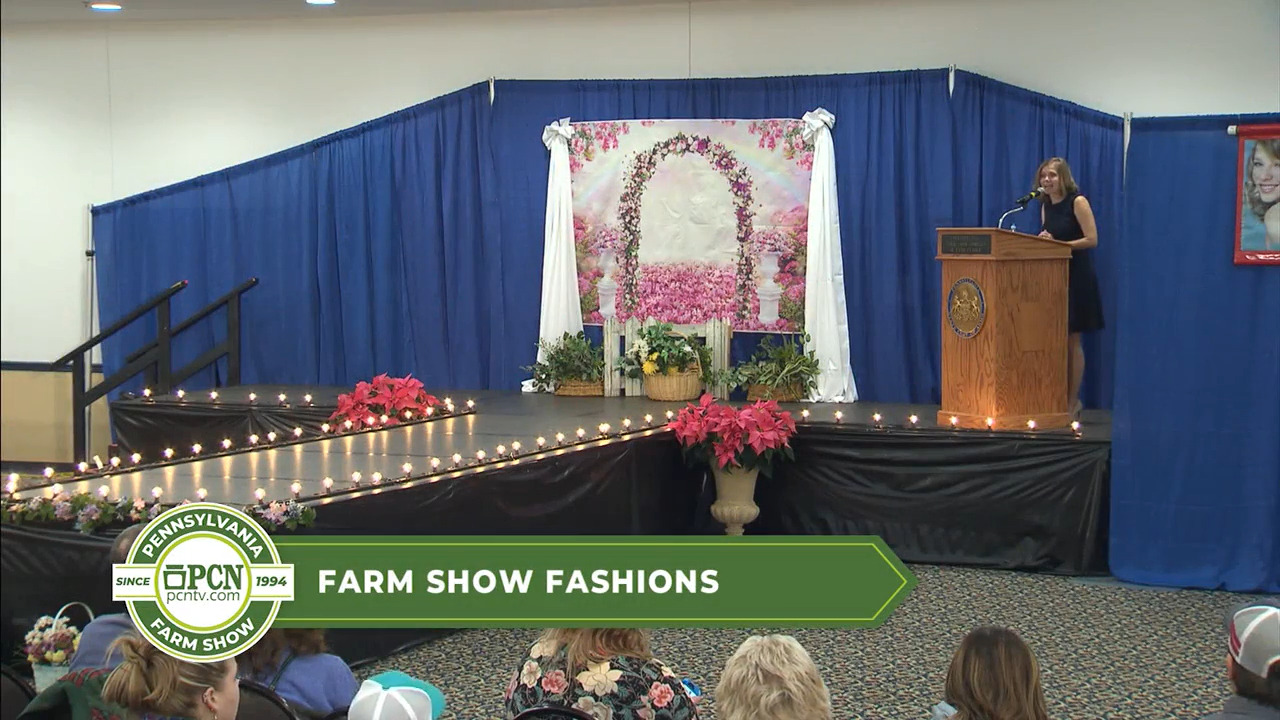 Fashion Show Fashions, PA Farm Show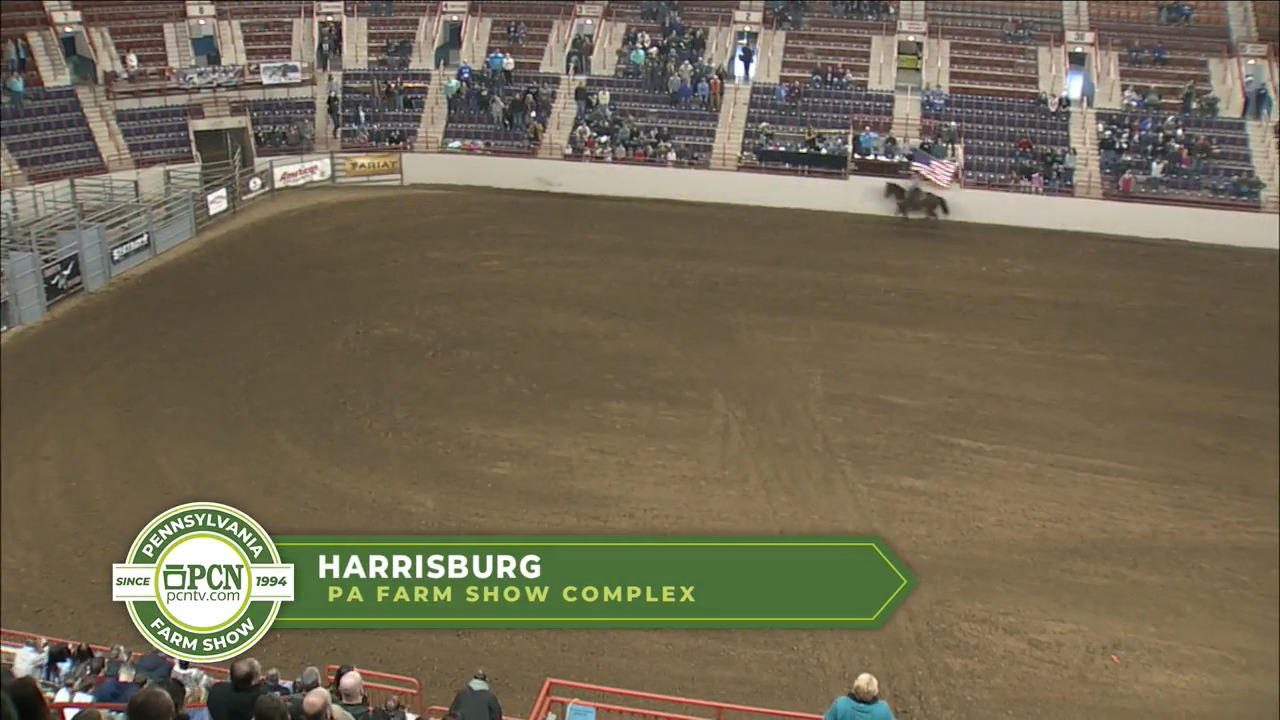 High School Championship Rodeo I, PA Farm Show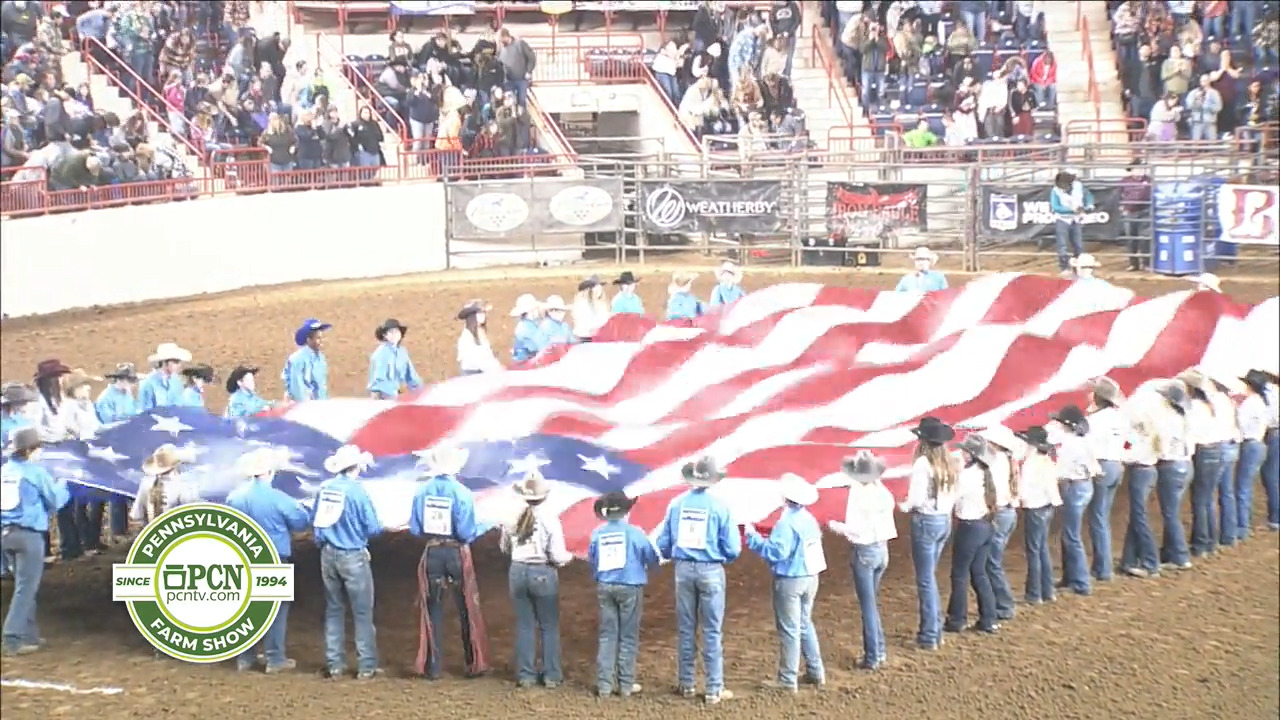 High School Championship Rodeo II, PA Farm Show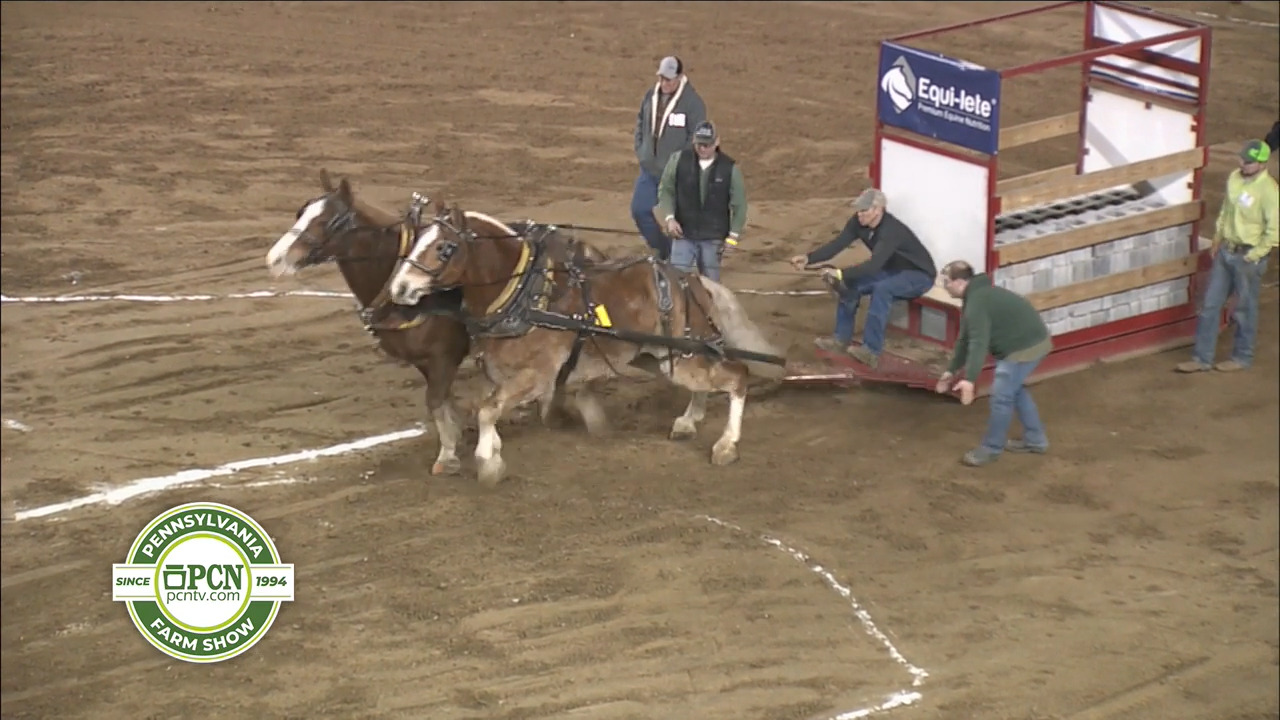 Horse Pull Contest: Lightweights, PA Farm Show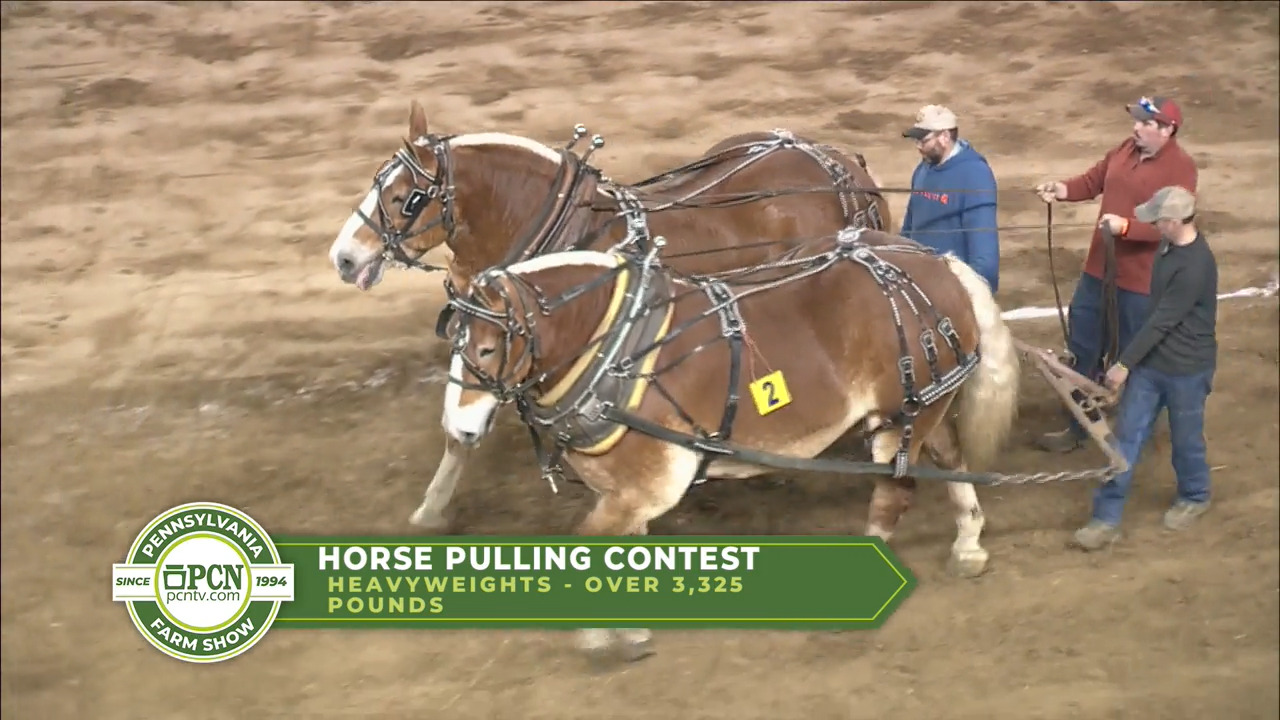 Horse Pull Contest: Heavyweights, PA Farm Show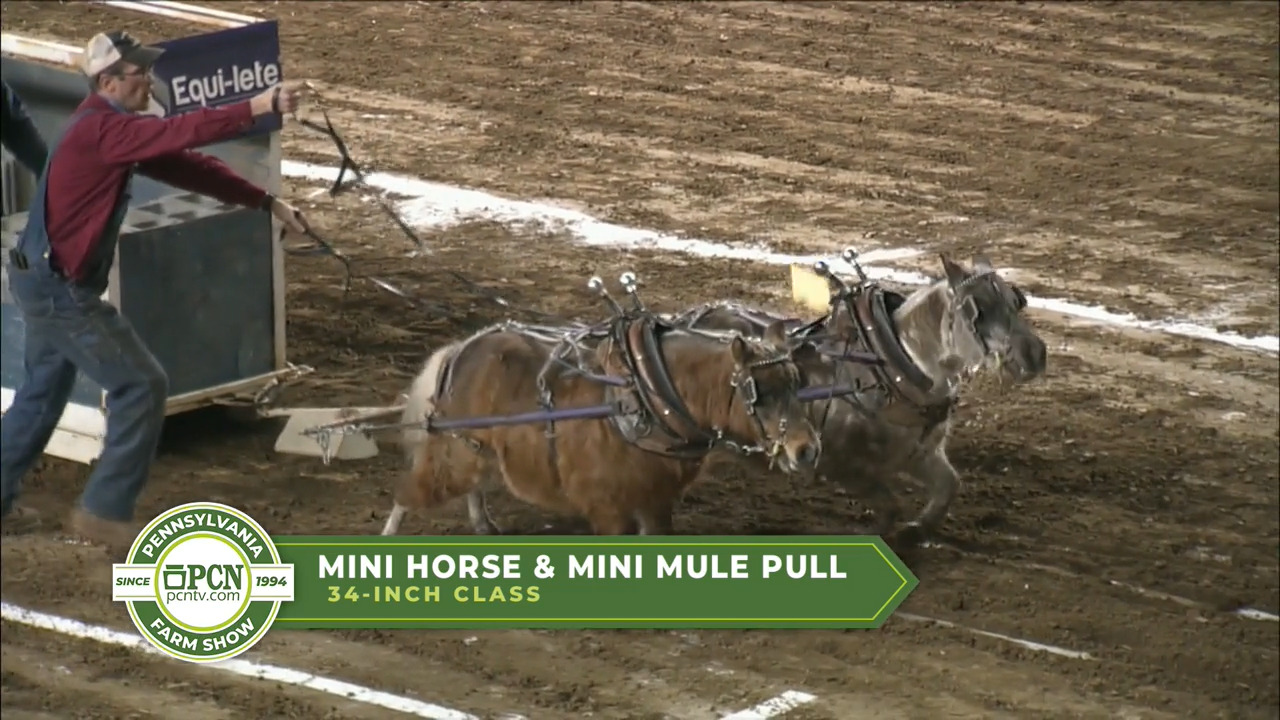 Mini Horse and Mini Mule Pull Contest, PA Farm Show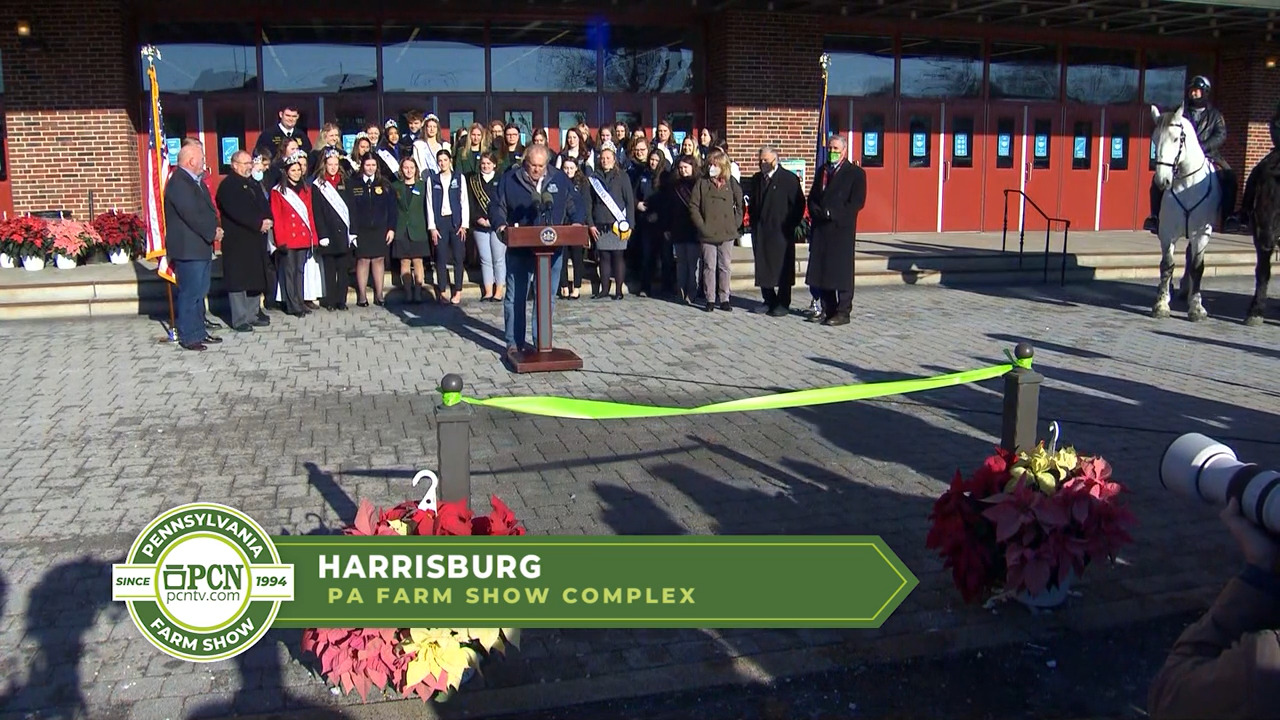 Opening Ceremonies, PA Farm Show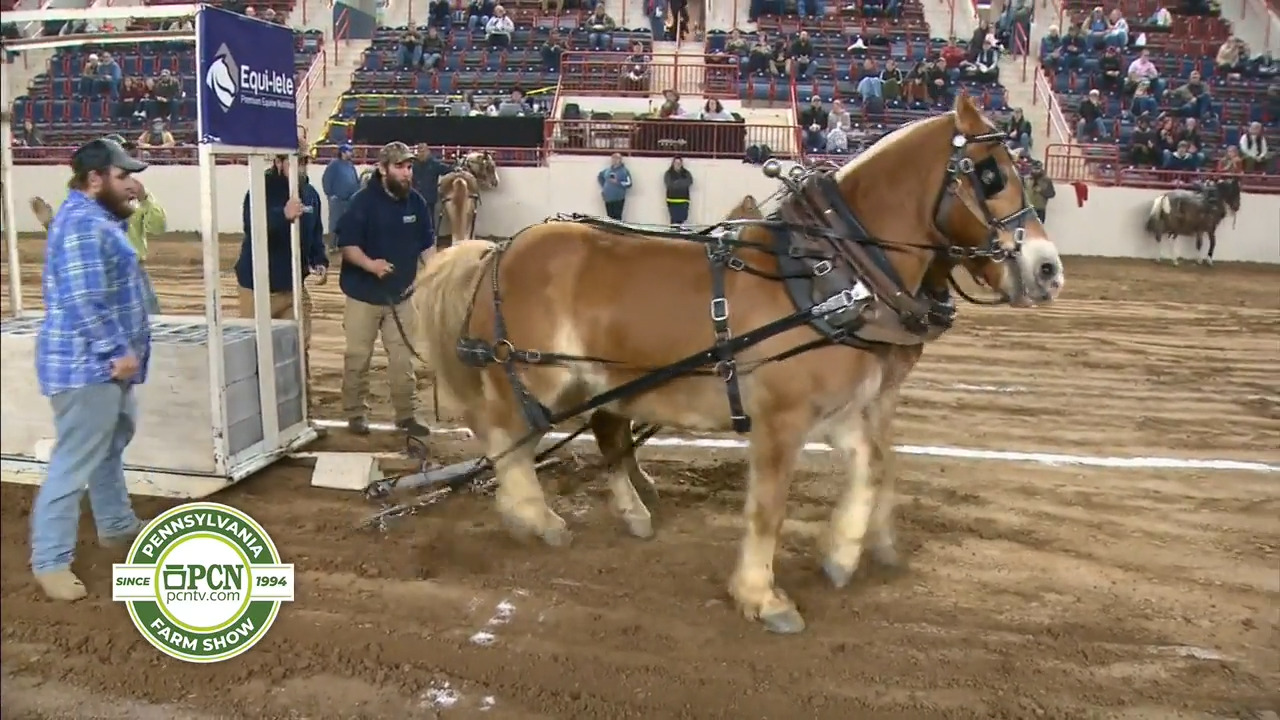 Pony Pull Contest, PA Farm Show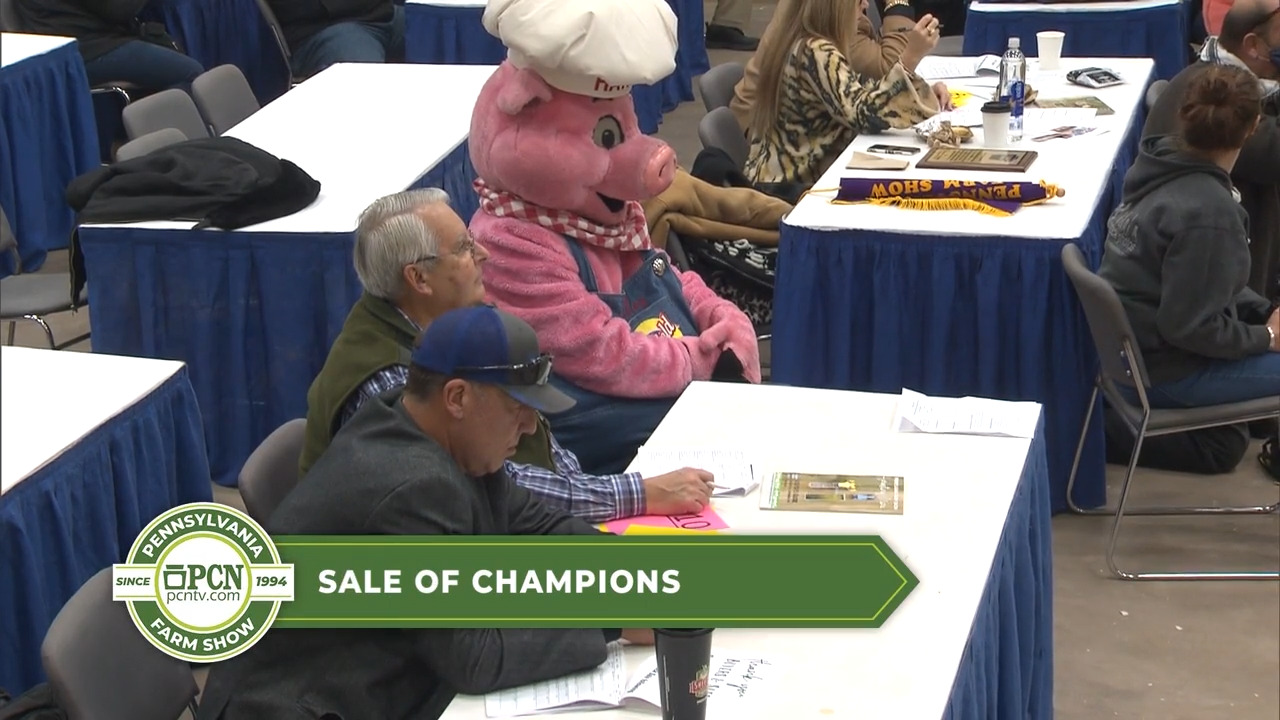 Sale Of Champions, PA Farm Show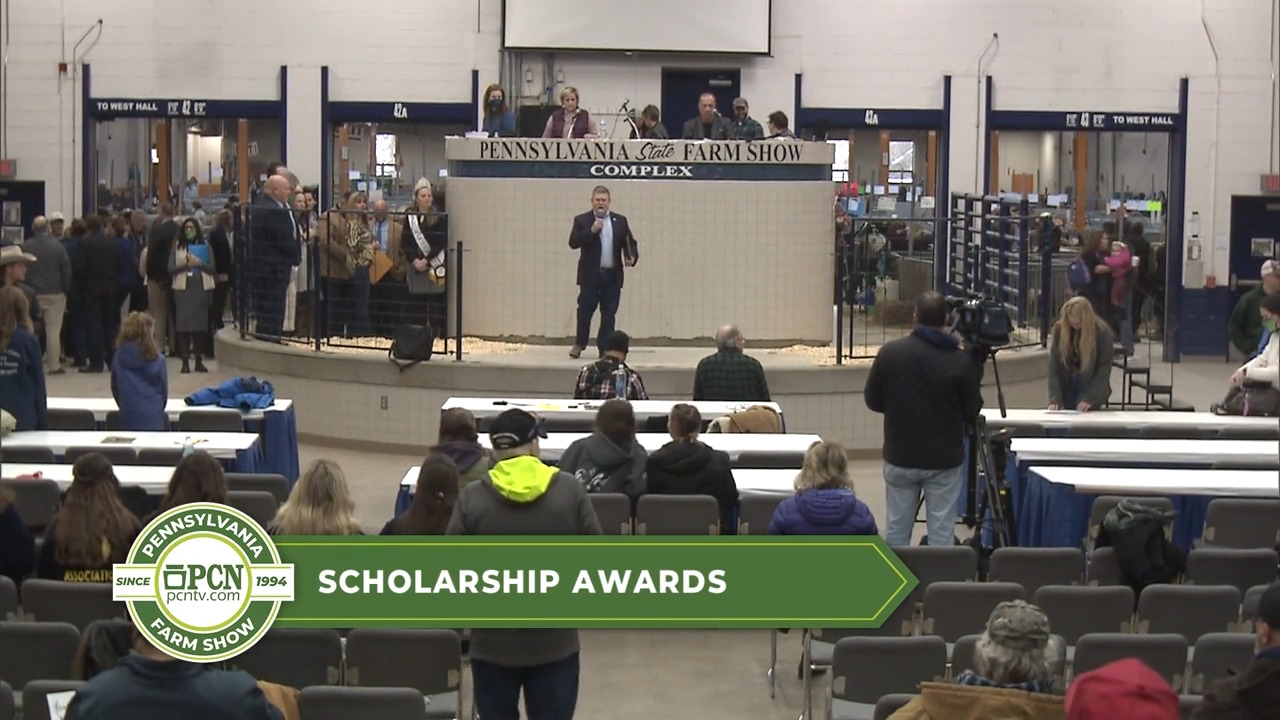 Scholarship Awards, PA Farm Show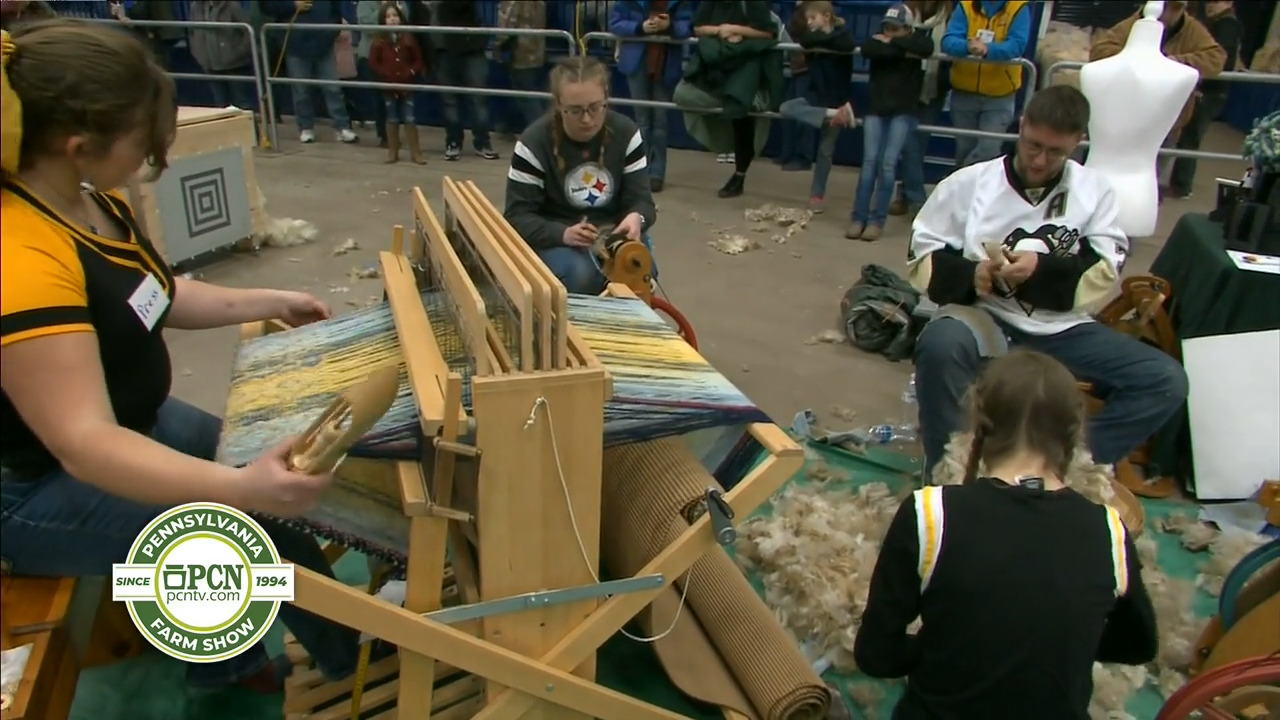 Sheep-to-Shawl Contest and Auction, PA Farm Show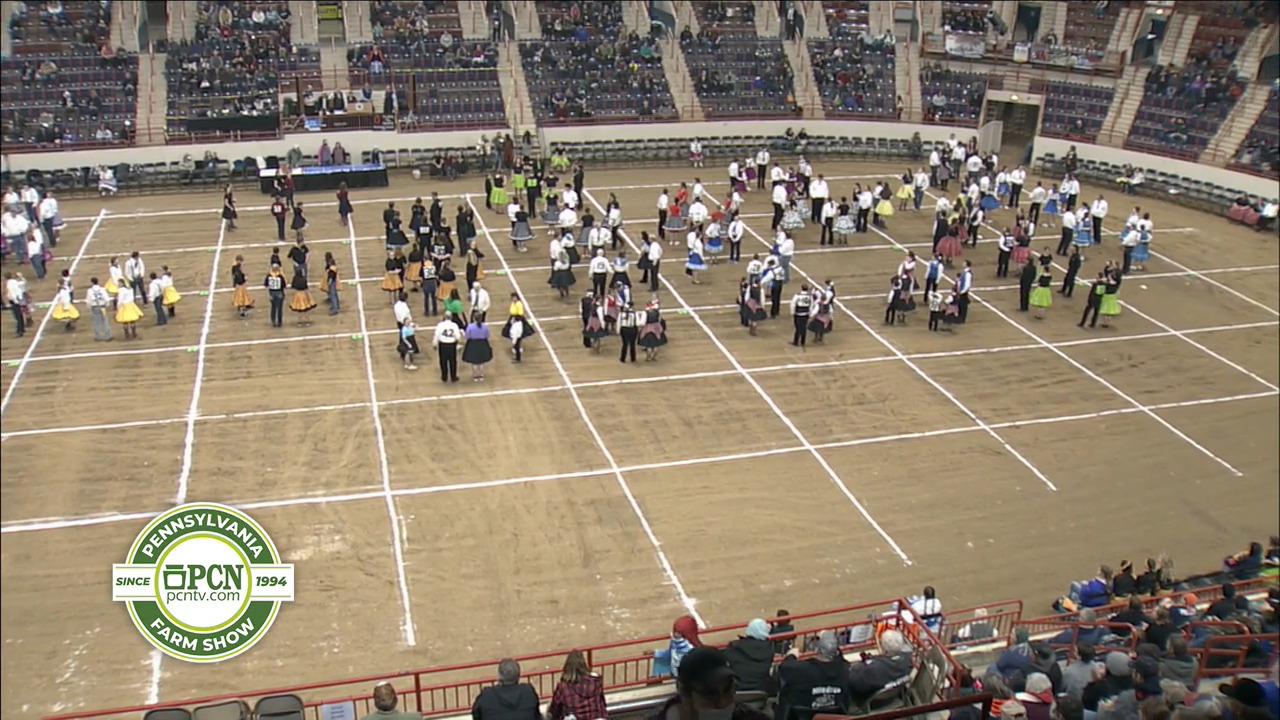 Square Dance Contest, PA Farm Show
On Demand - 2021 Farm Show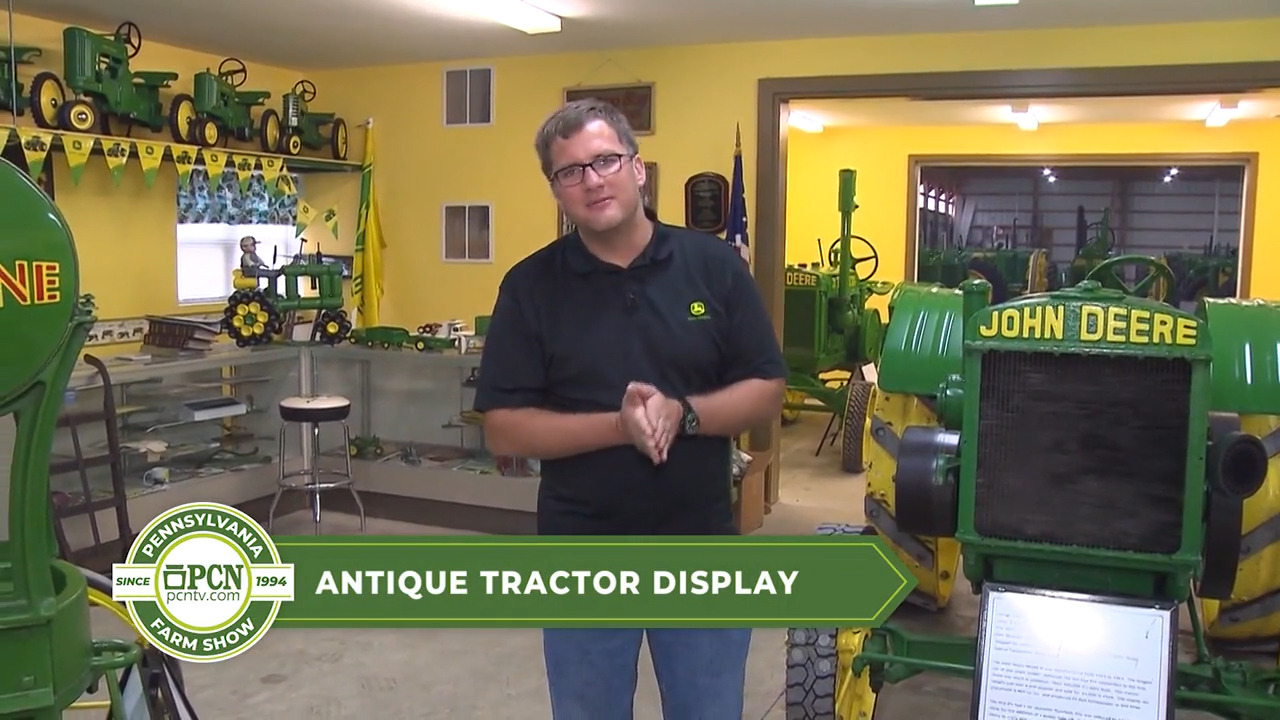 Antique Tractor Display, PA Farm Show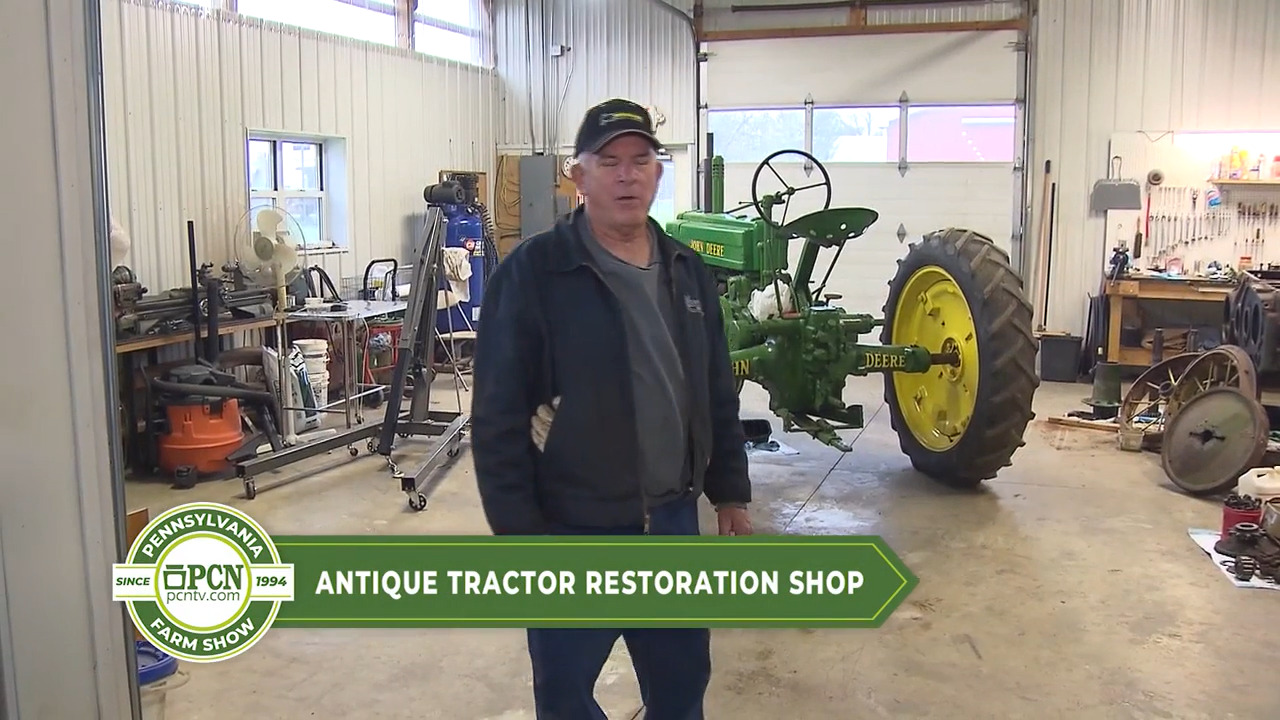 Antique Tractor Restoration, PA Farm Show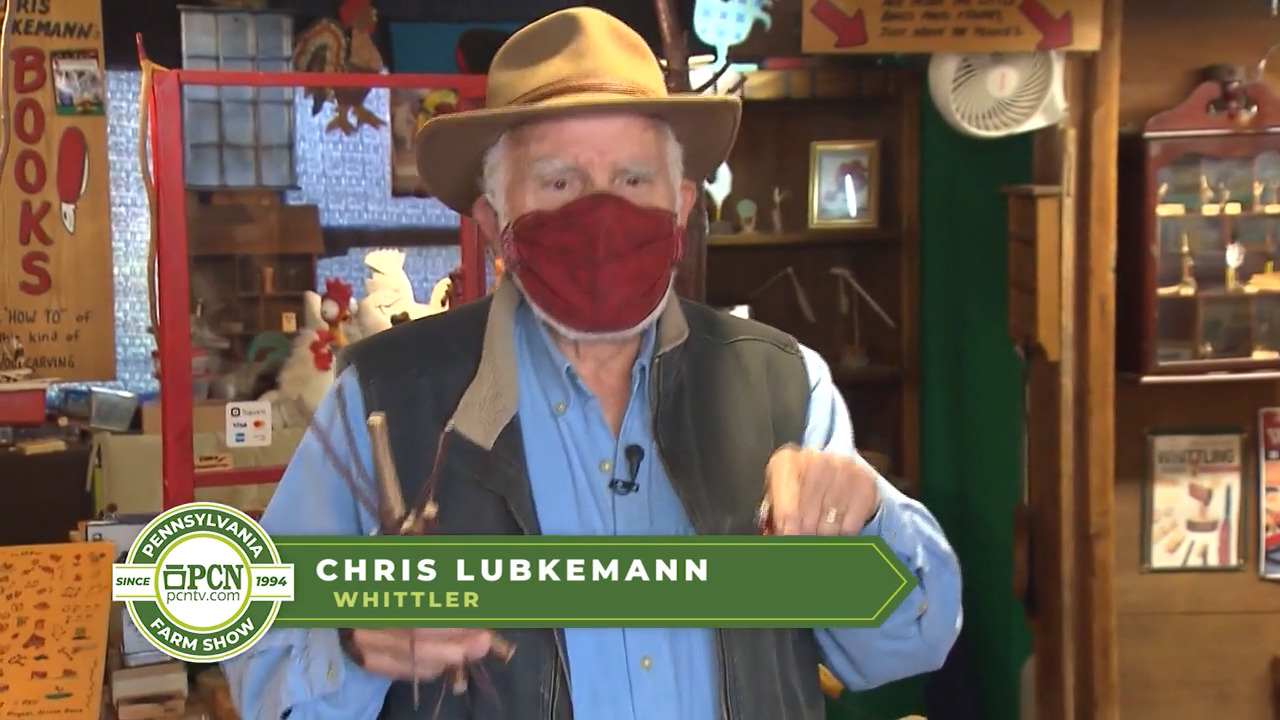 Chris Lubkemann, Whittler - PA Farm Show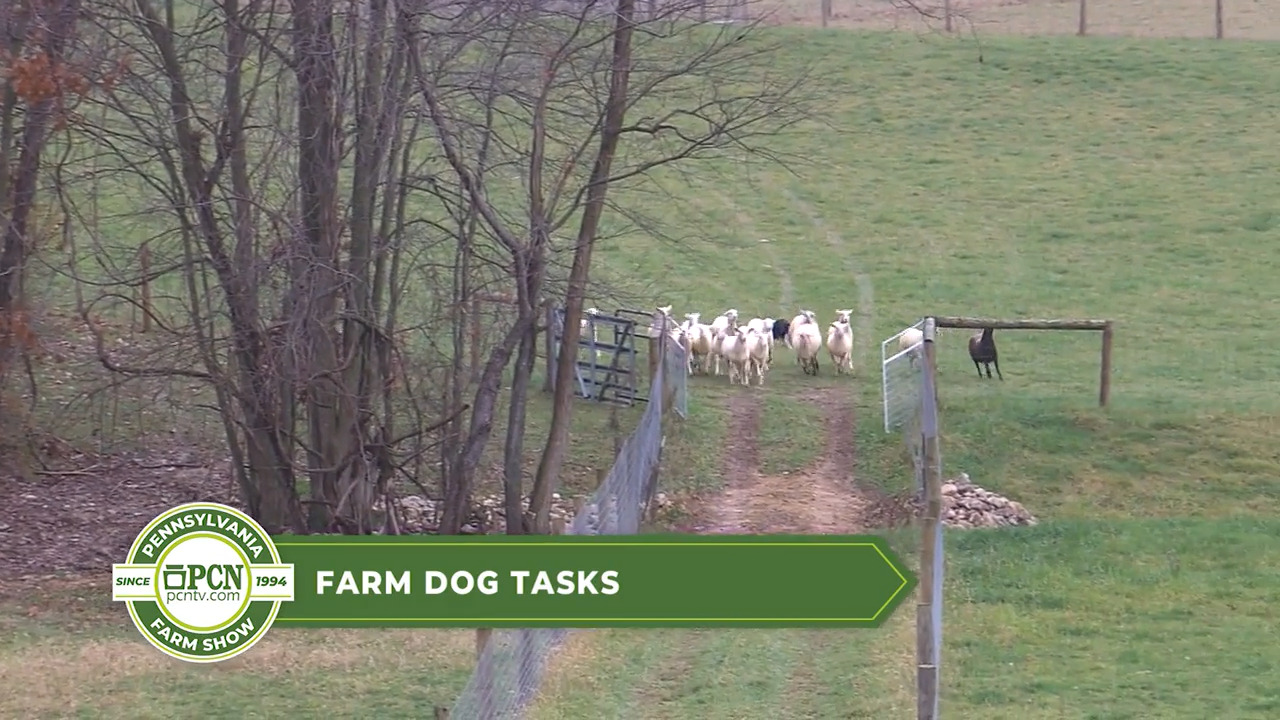 Farm Dog Tasks, PA Farm Show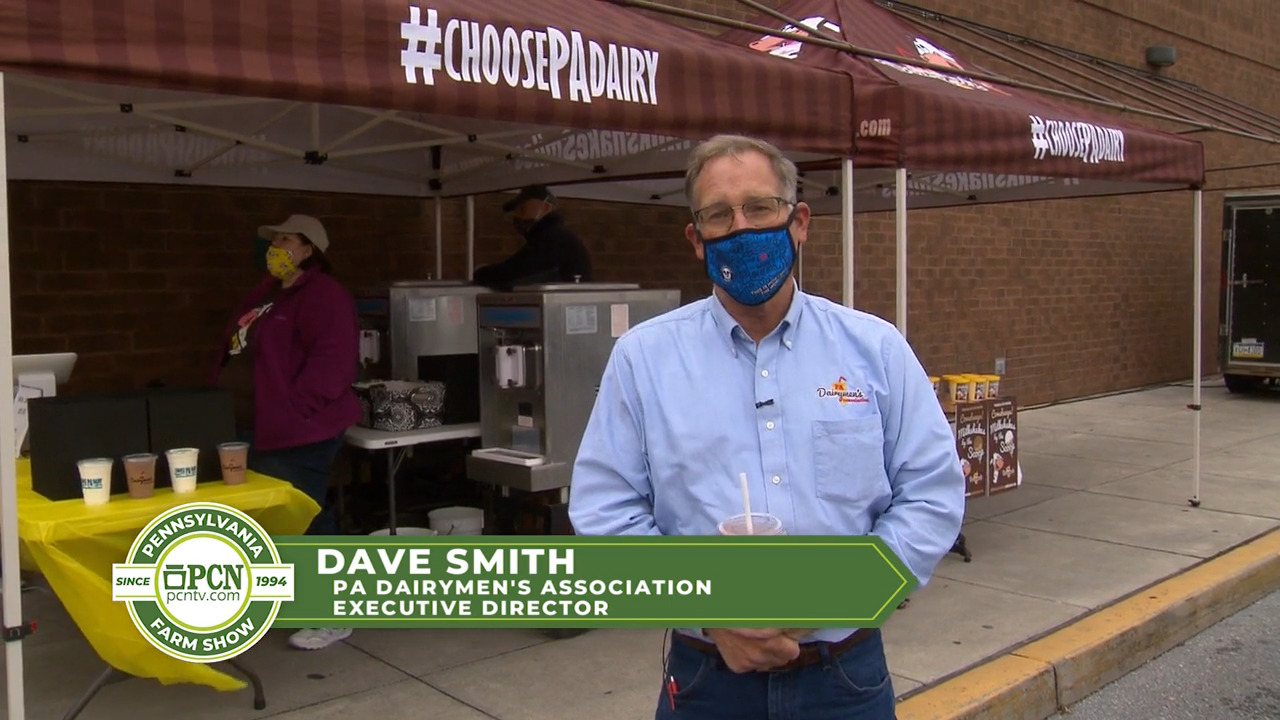 Farm Show Milkshakes, PA Farm Show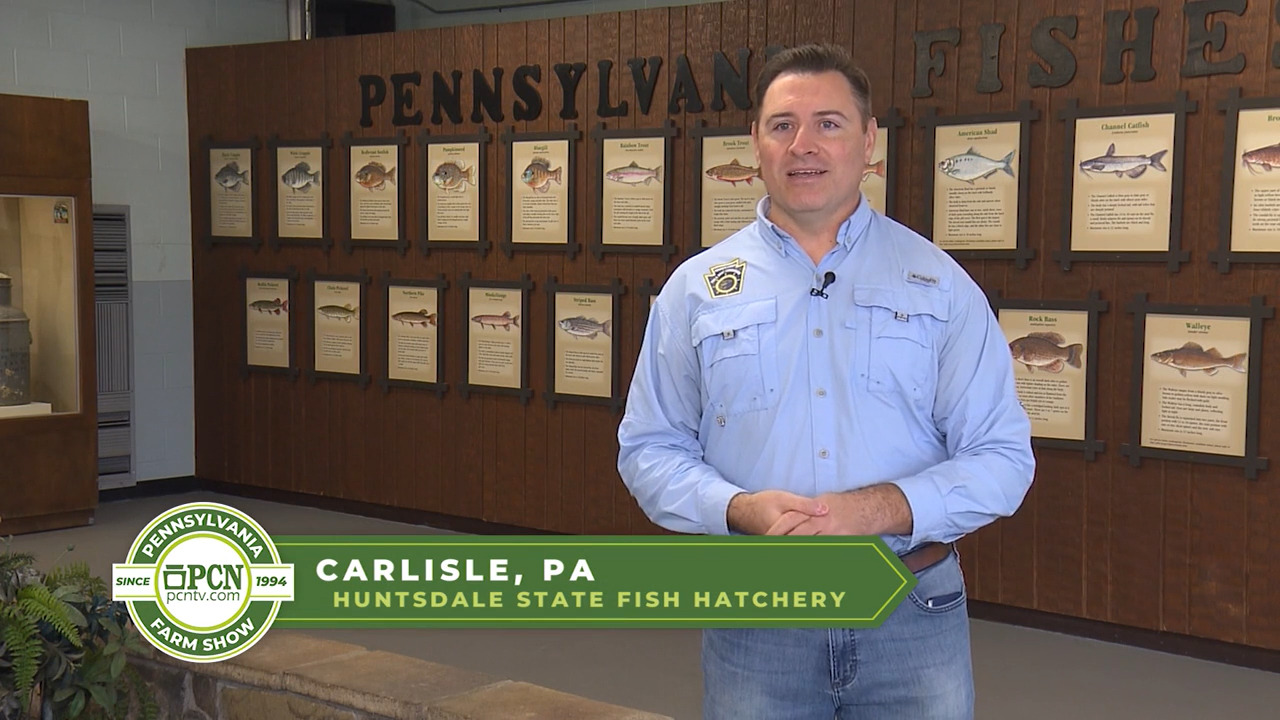 Huntsdale State Fish Hatchery, PA Farm Show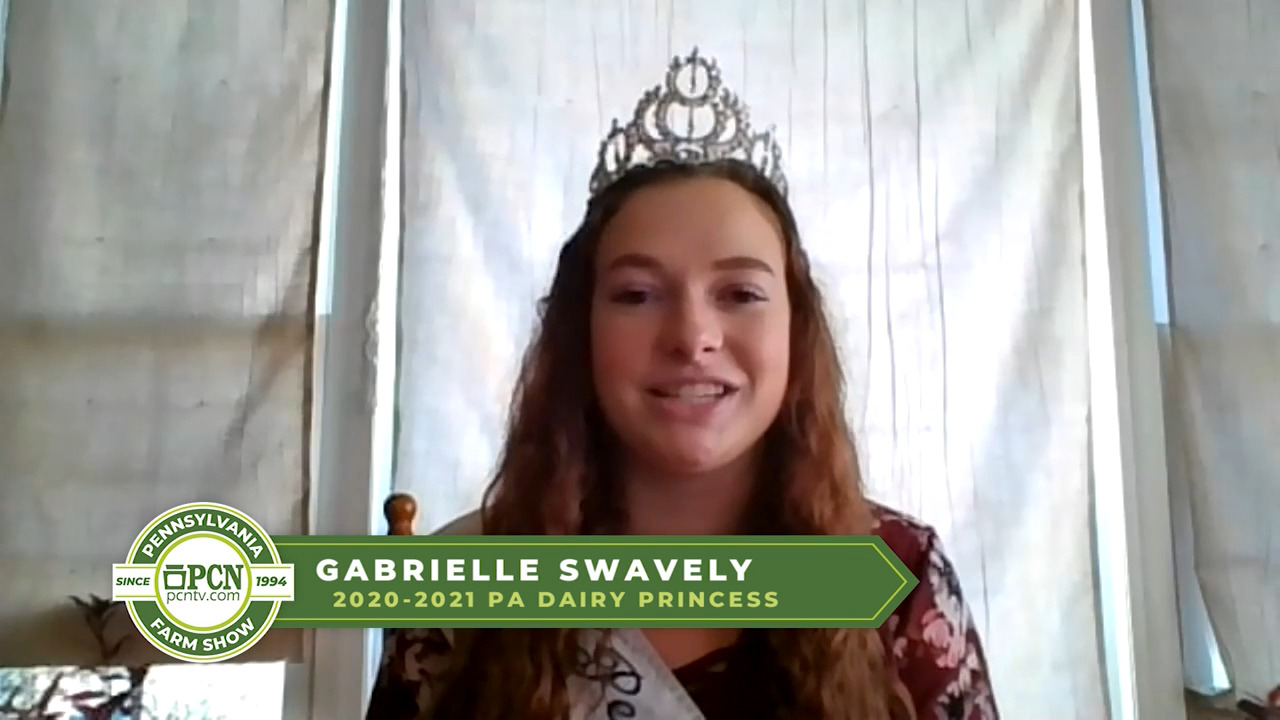 Interview: Dairy Princess Gabrielle Swavely, PA Farm Show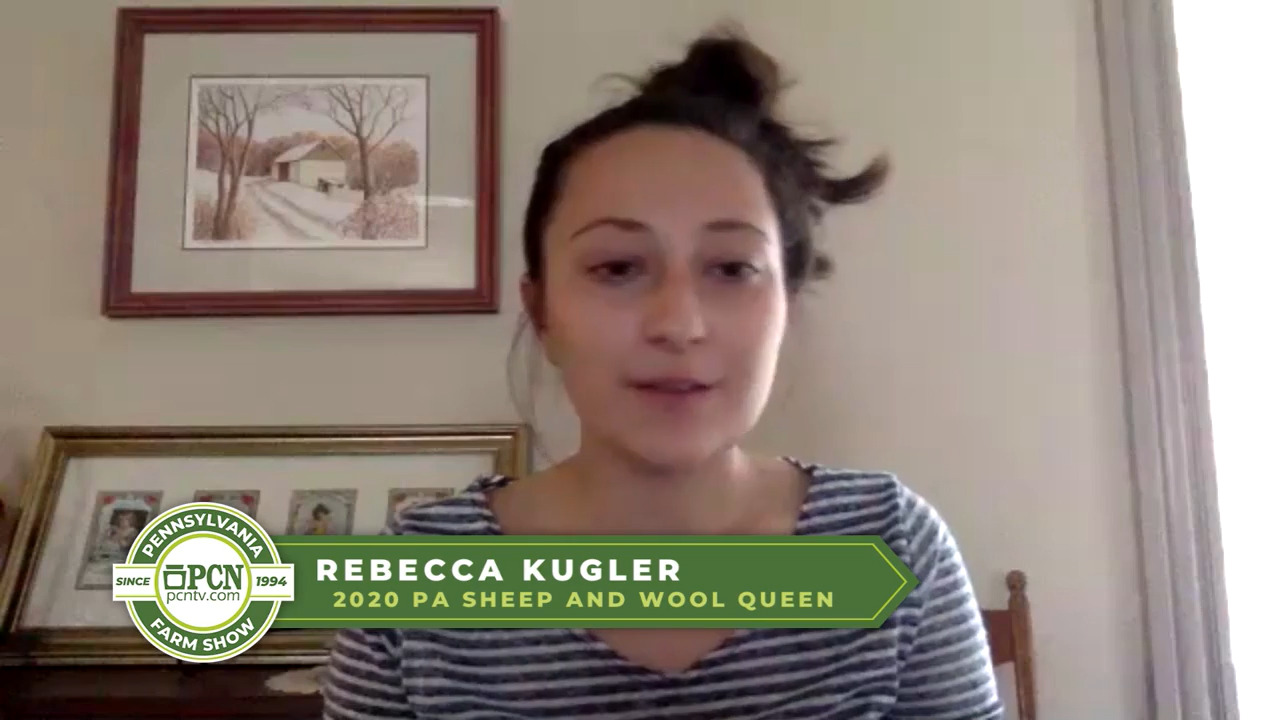 Interview: Lamb and Wool Queen Rebecca Kugler, PA Farm Show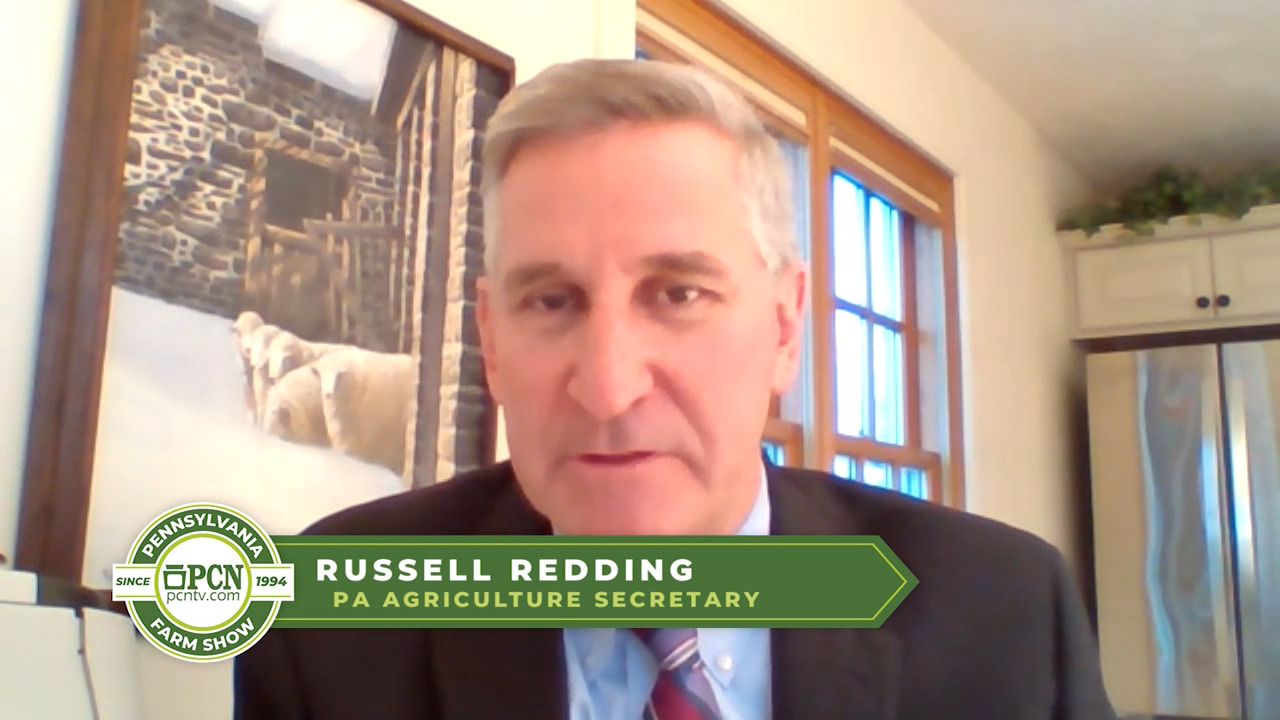 Interview: PA Agriculture Sec. Russell Redding, PA Farm Show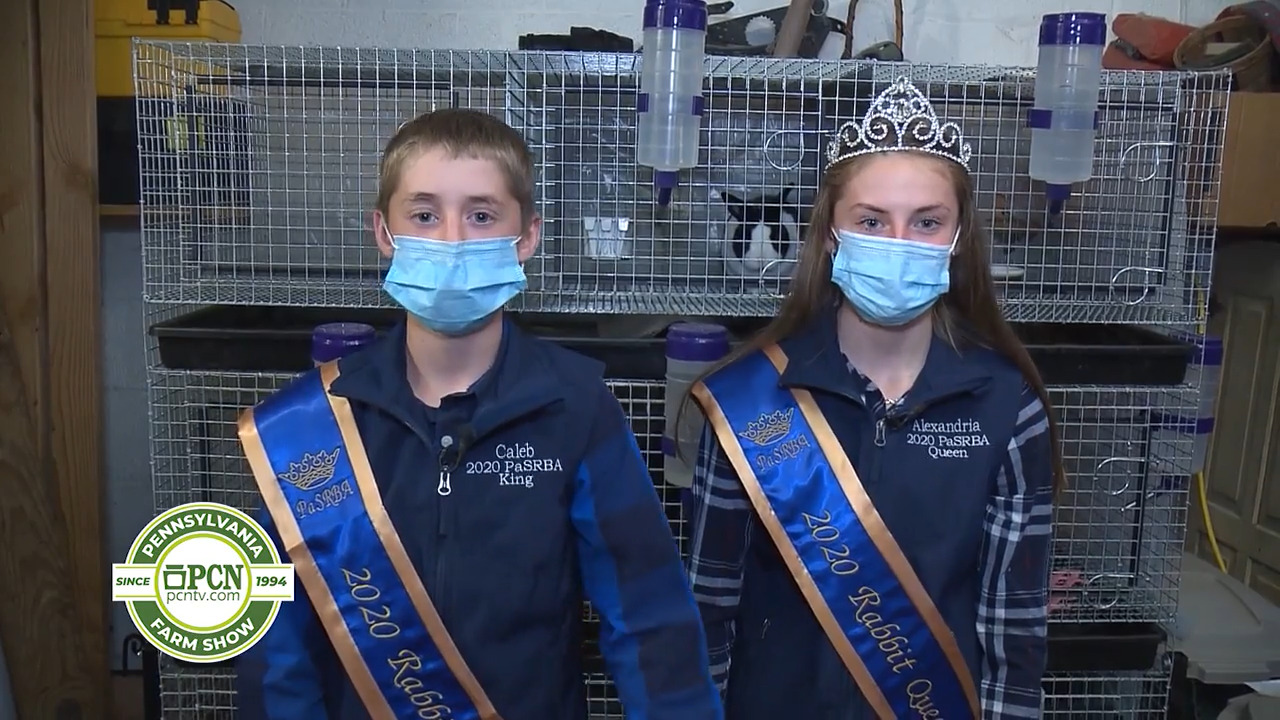 Interview: Rabbit King and Queen Caleb Bell & Alexandria Neff, PA Farm Show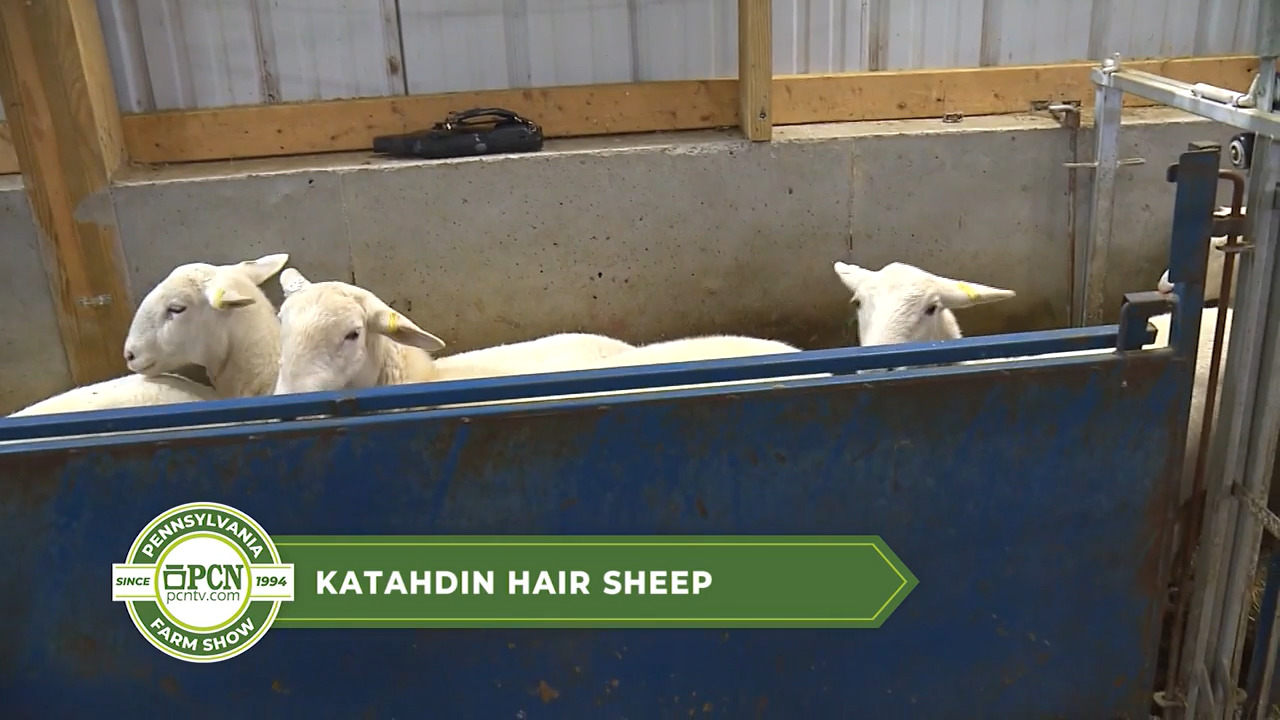 Katahdin Hair Sheep, PA Farm Show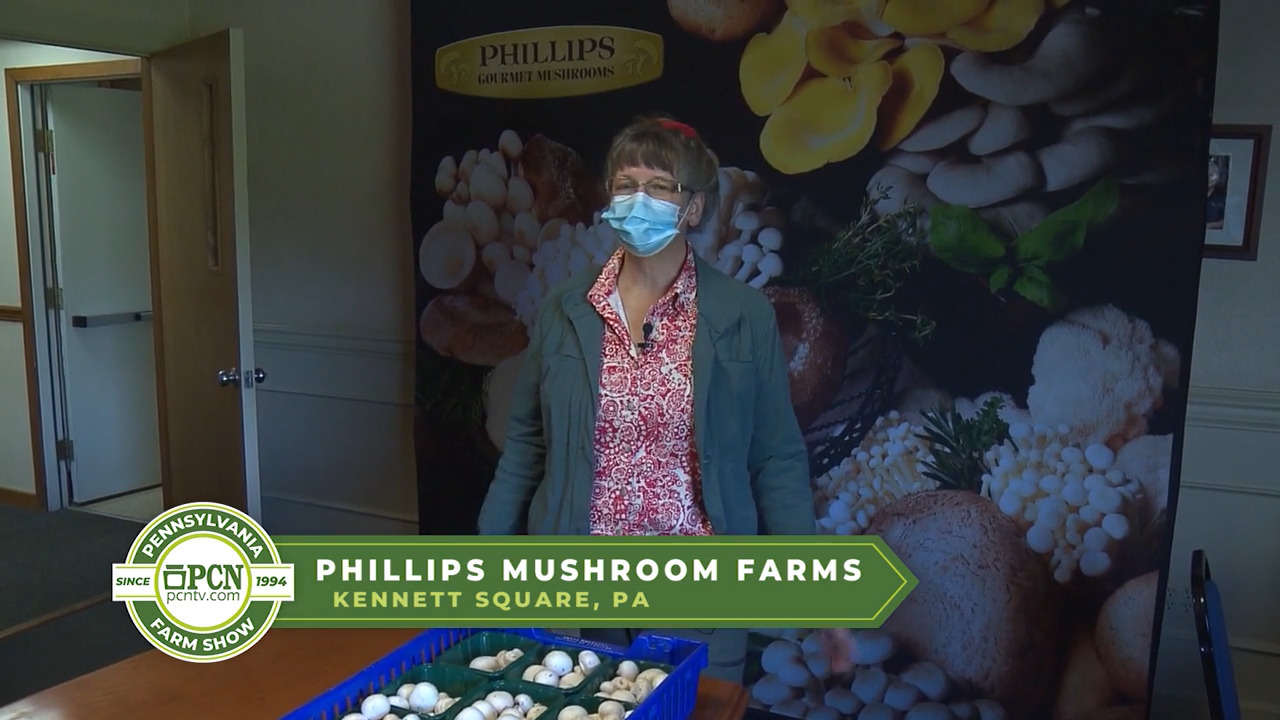 Mushroom Evaluation, PA Farm Show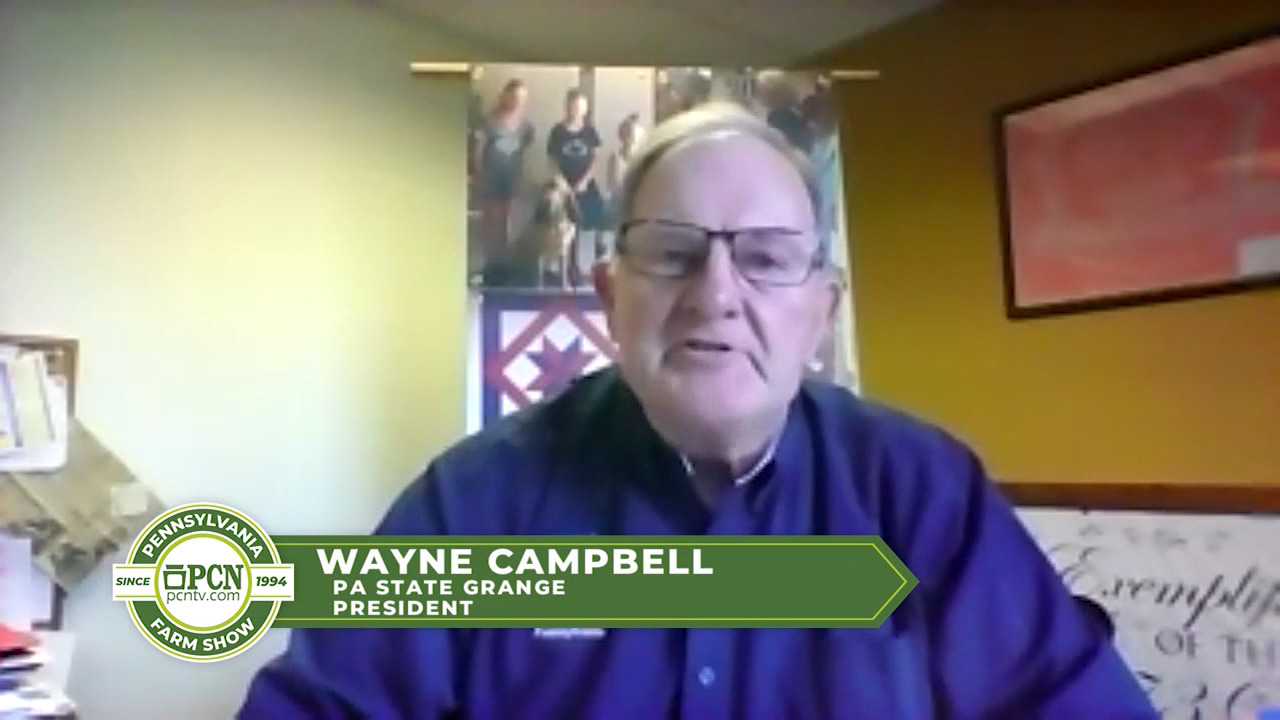 PA State Grange, PA Farm Show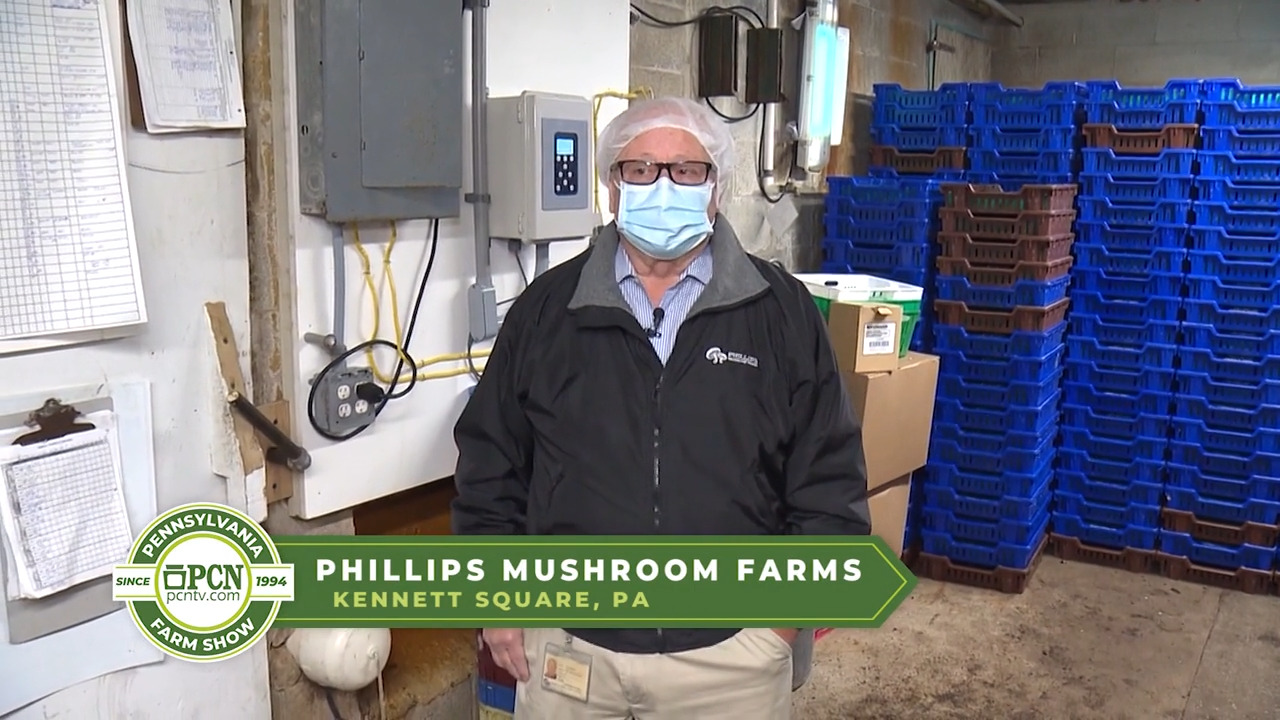 Phillips Mushroom Farms, PA Farm Show
Sheep Herding, PA Farm Show
Sheep Hoof Trimming, PA Farm Show
Spotted Lanternfly, PA Farm Show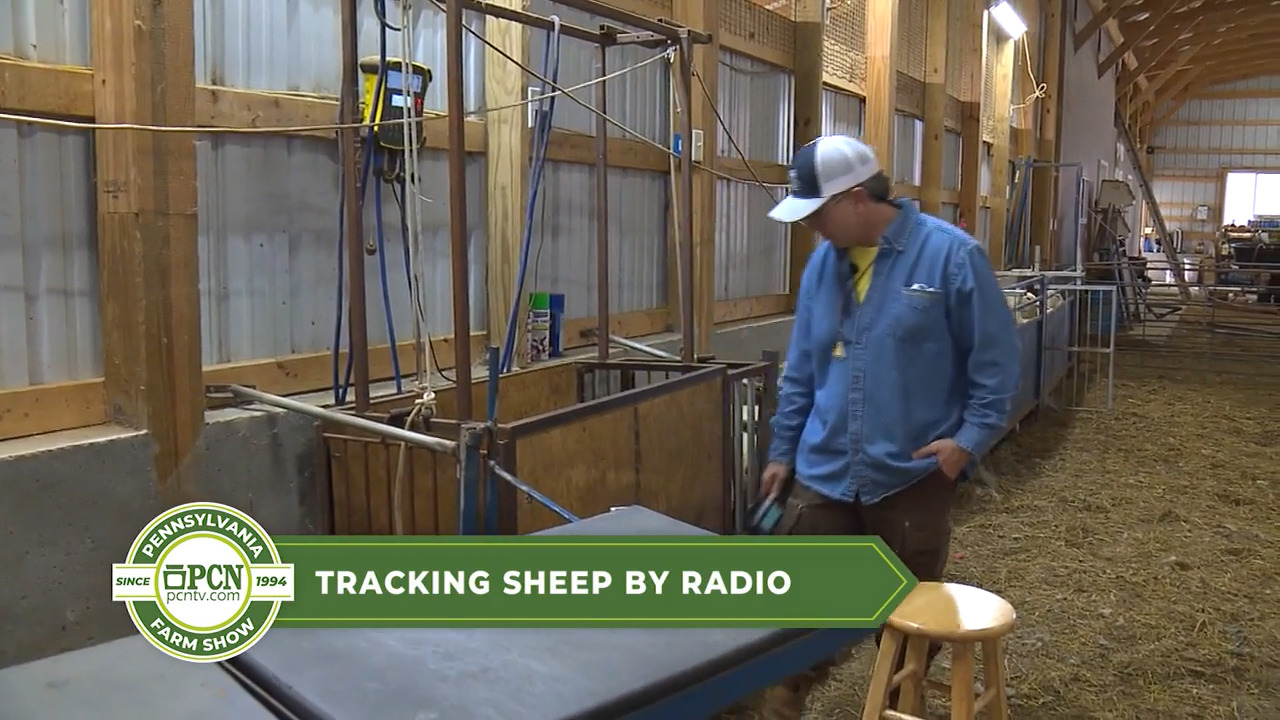 Tracking Sheep by Radio, PA Farm Show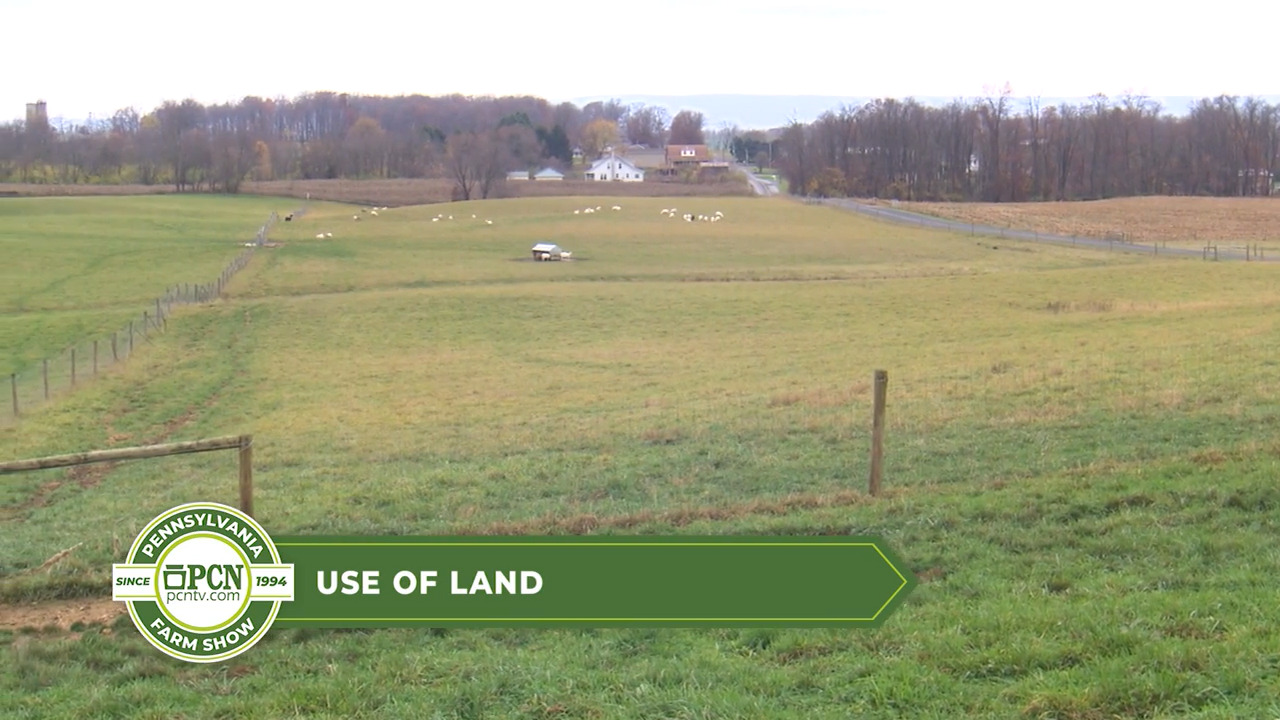 Use of Land, PA Farm Show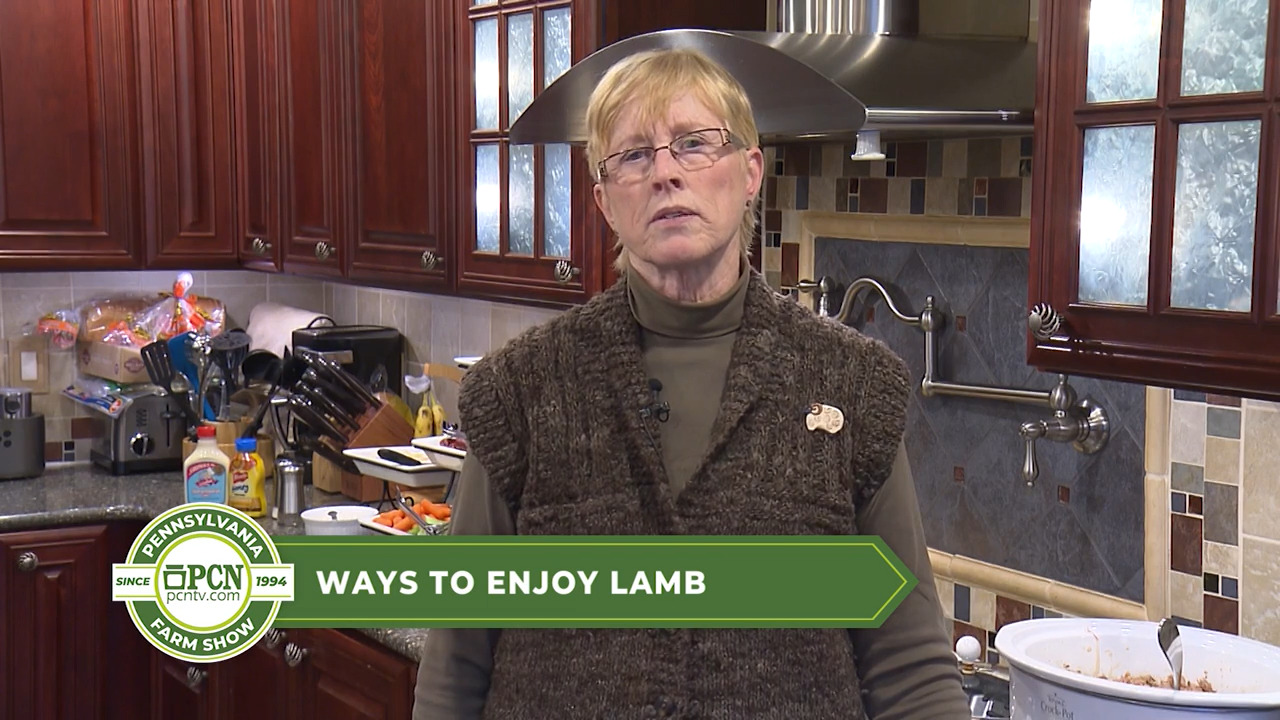 Ways to Enjoy Lamb, PA Farm Show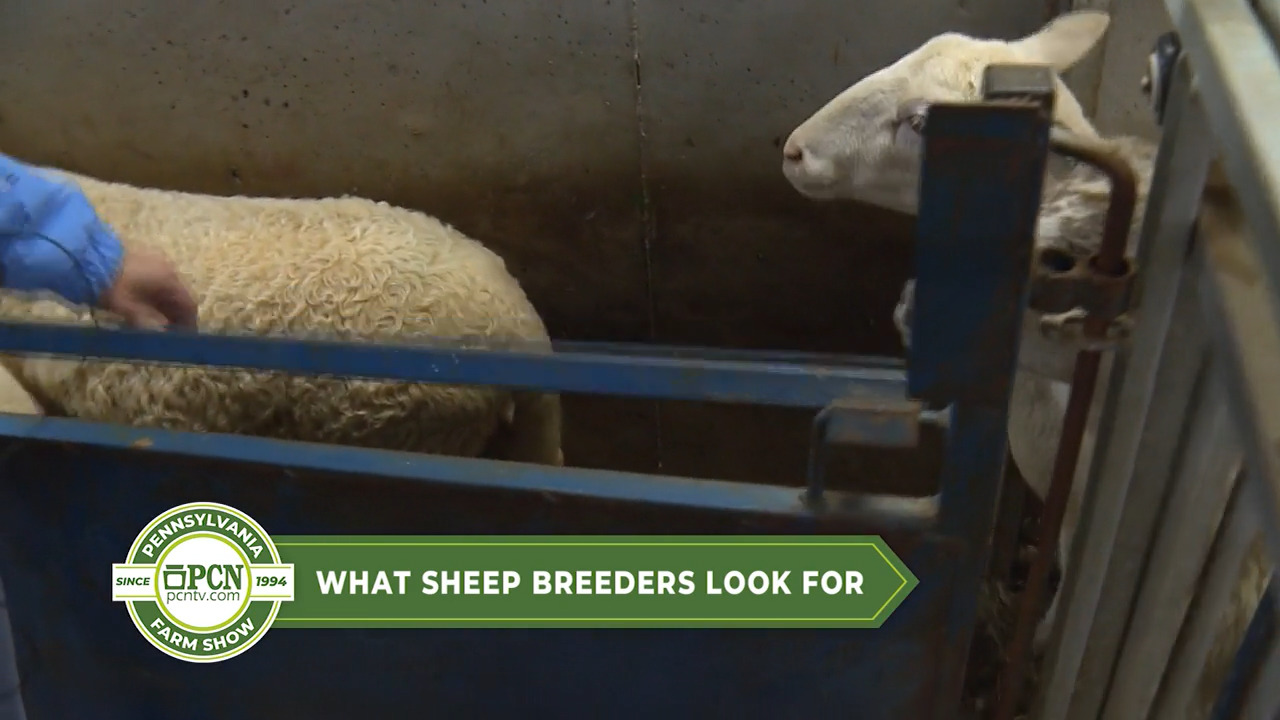 What Sheep Breeders Look For, PA Farm Show
On Demand - 2020 Farm Show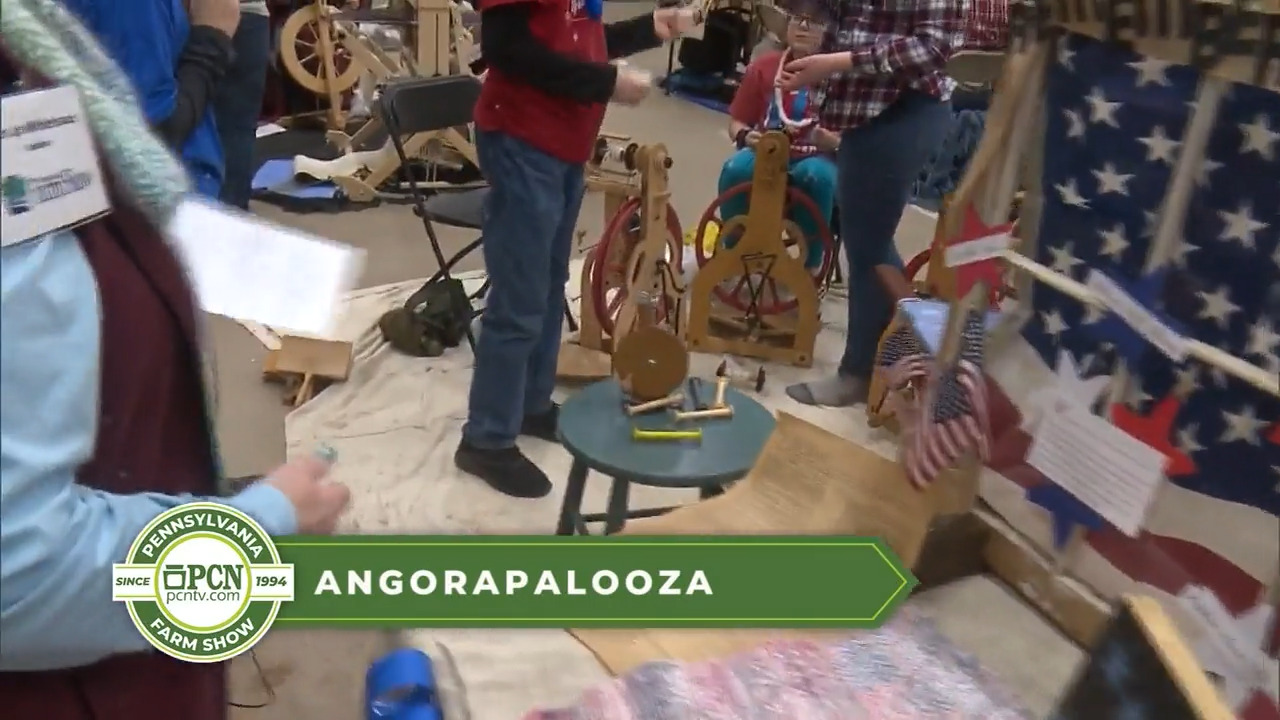 Angorapalooza, PA Farm Show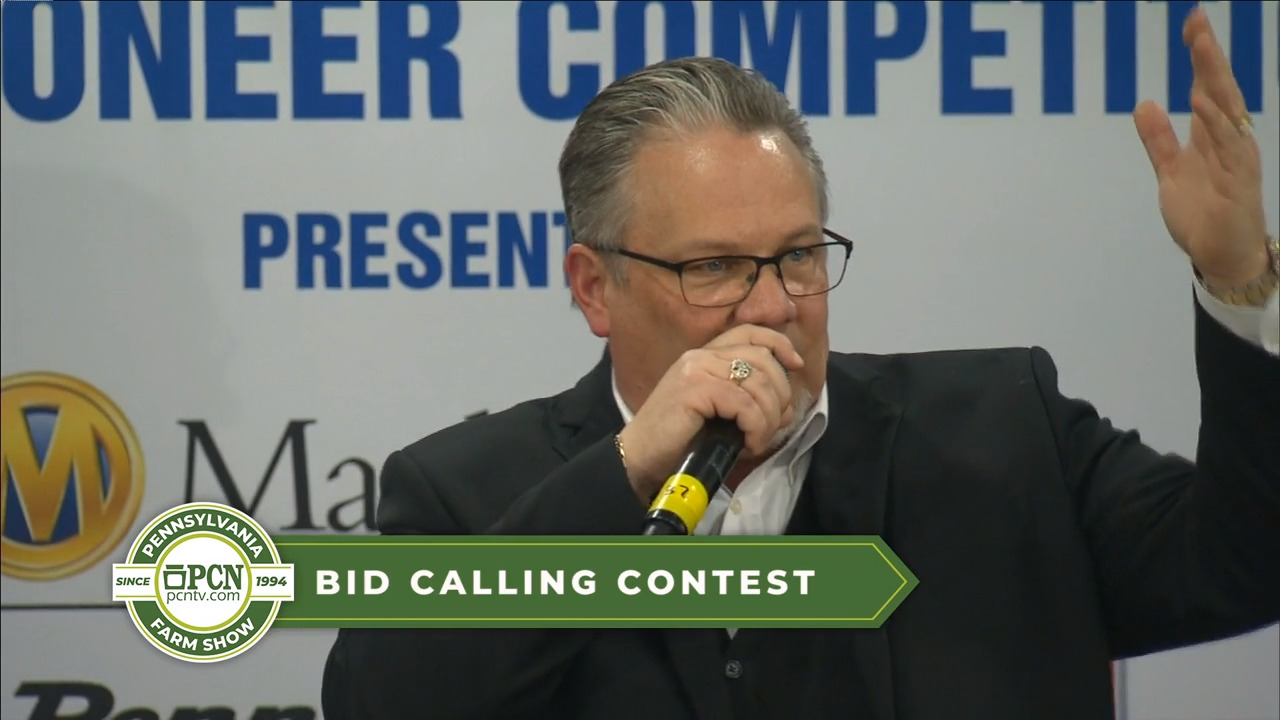 Bid Calling Contest, PA Farm Show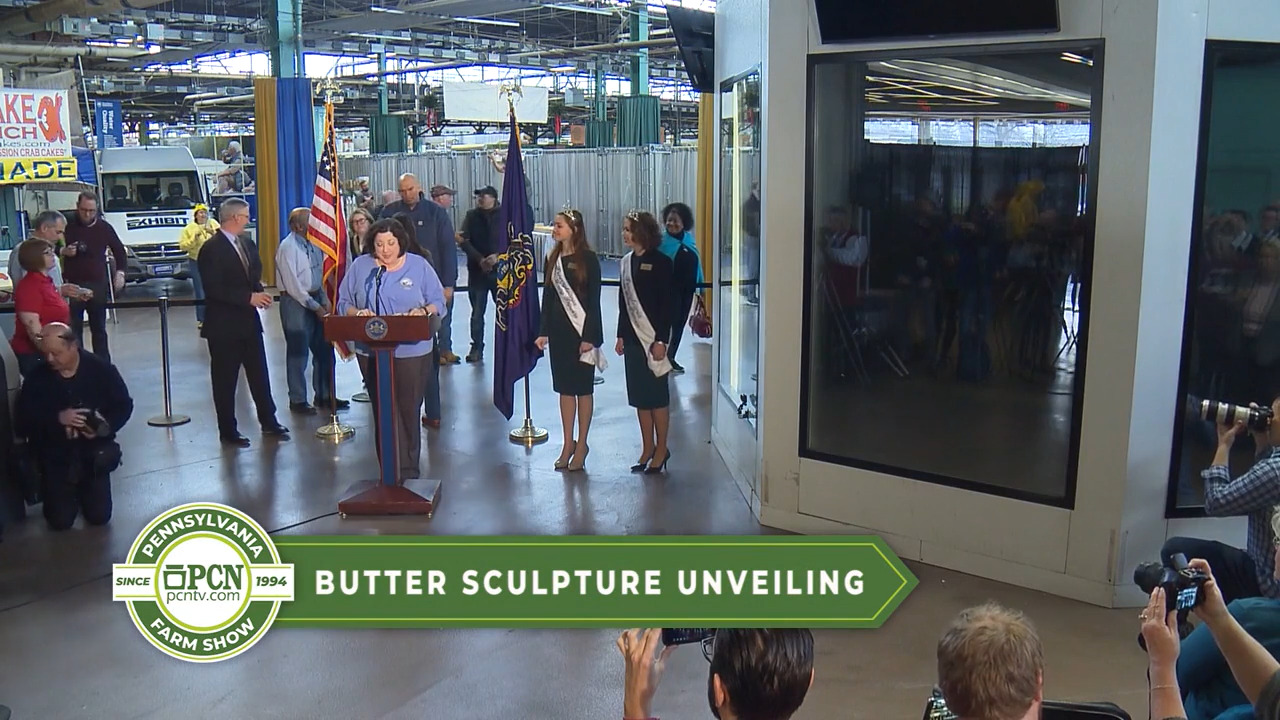 Butter Sculpture Unveiling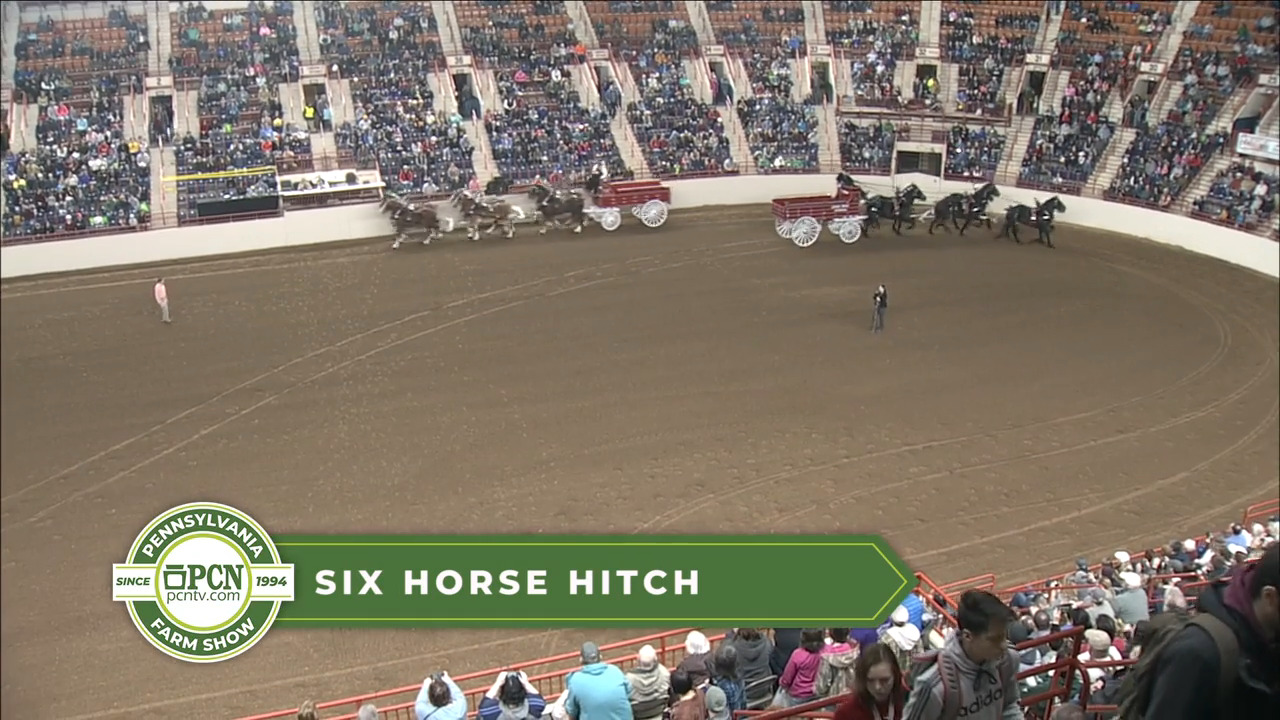 Draft Horse Hitched Competition, PA Farm Show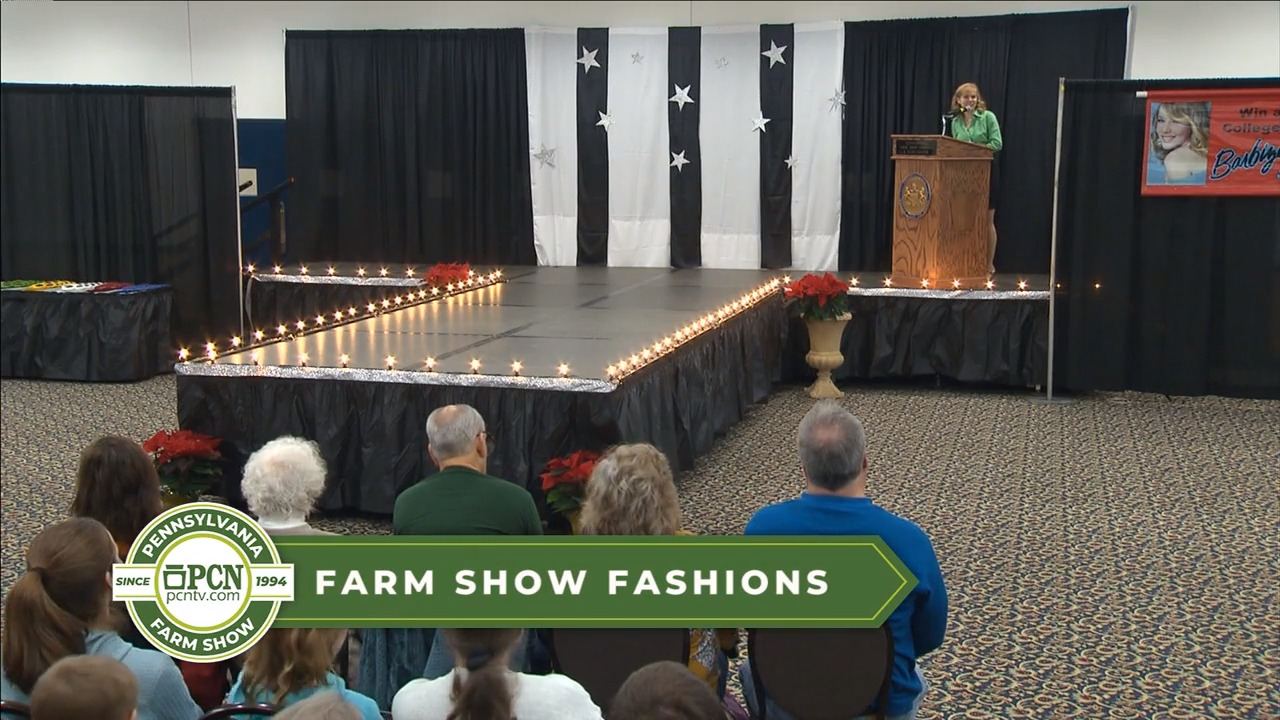 Farm Show Fashions, PA Farm Show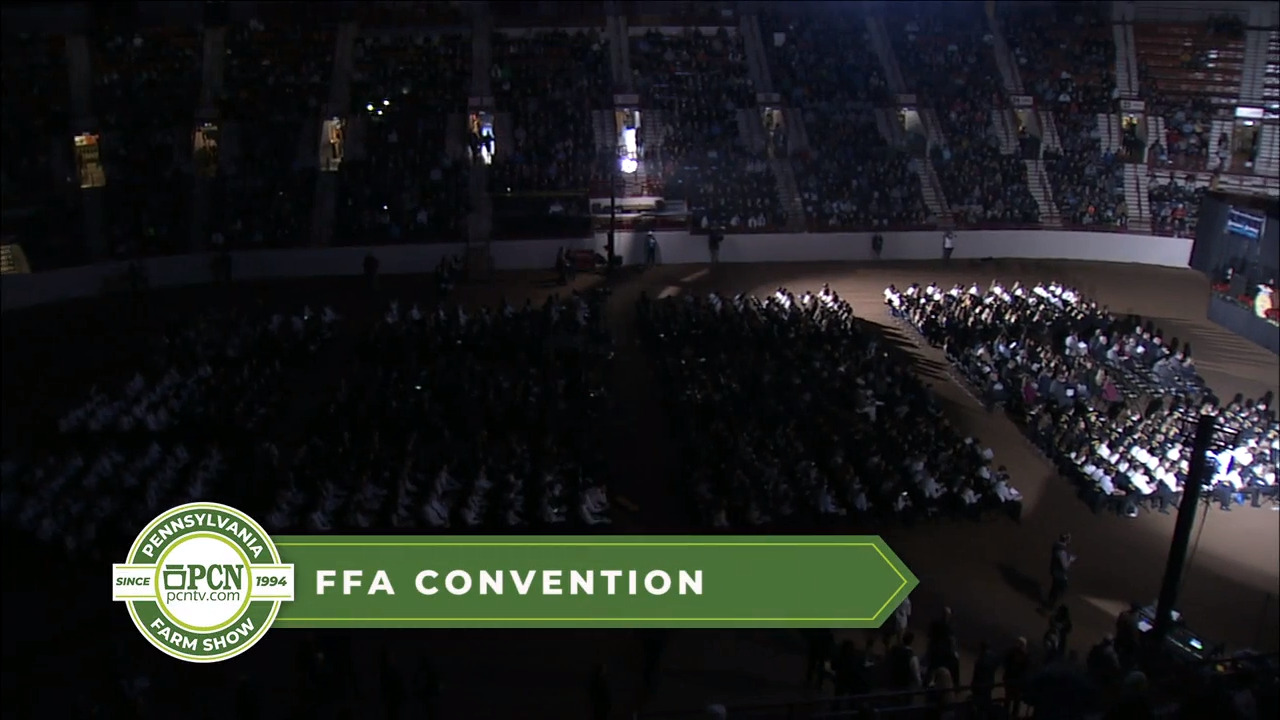 FFA Convention, PA Farm Show
High School Championship Rodeo I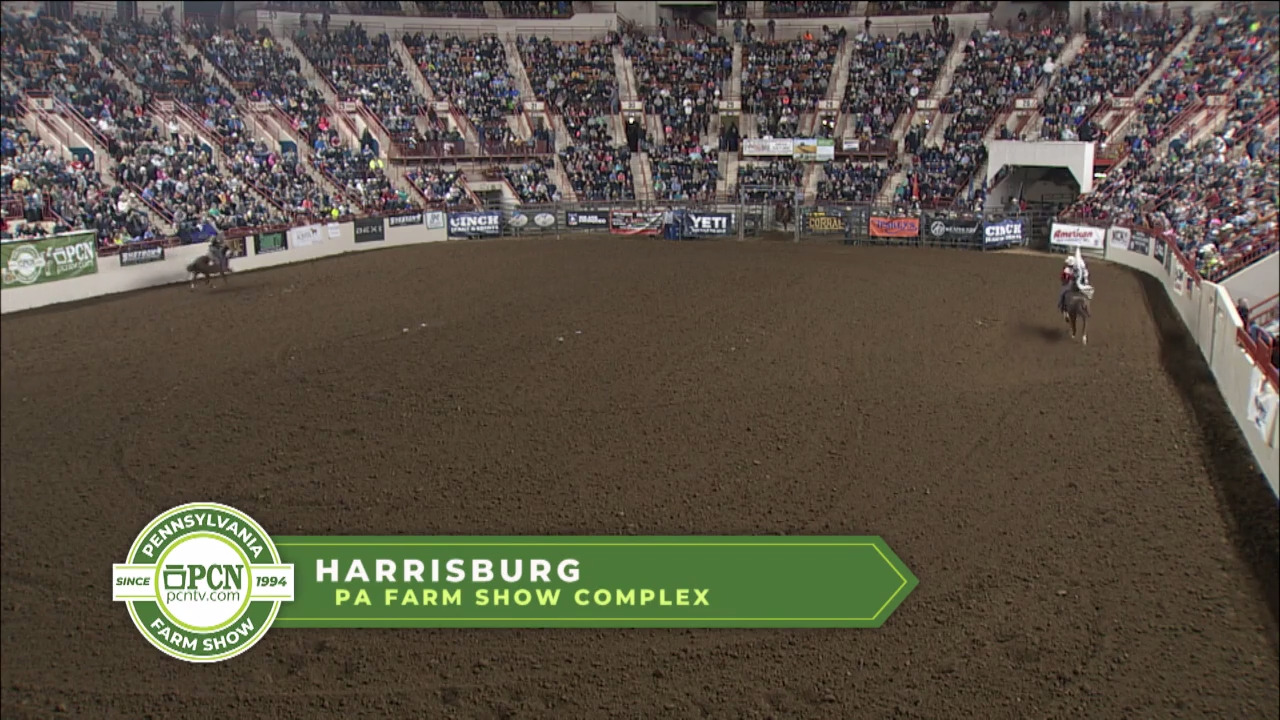 High School Championship Rodeo II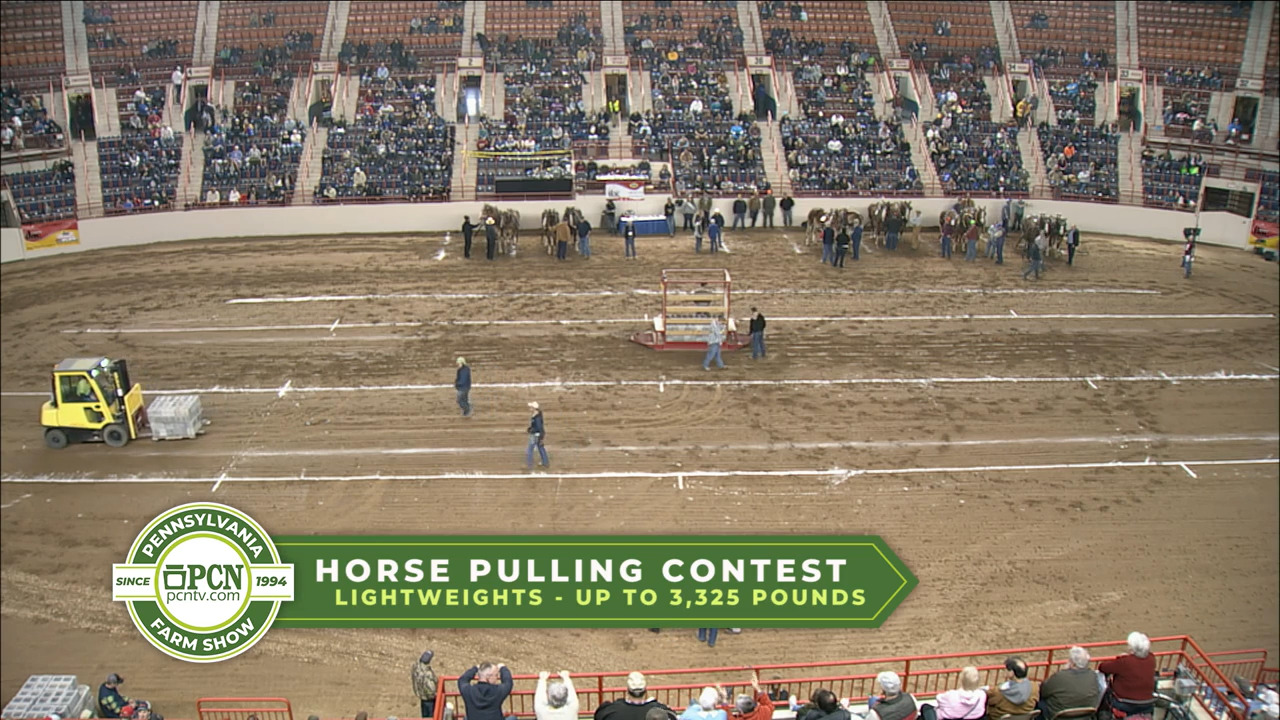 Horse Pulling Contest: Lightweights, PA Farm Show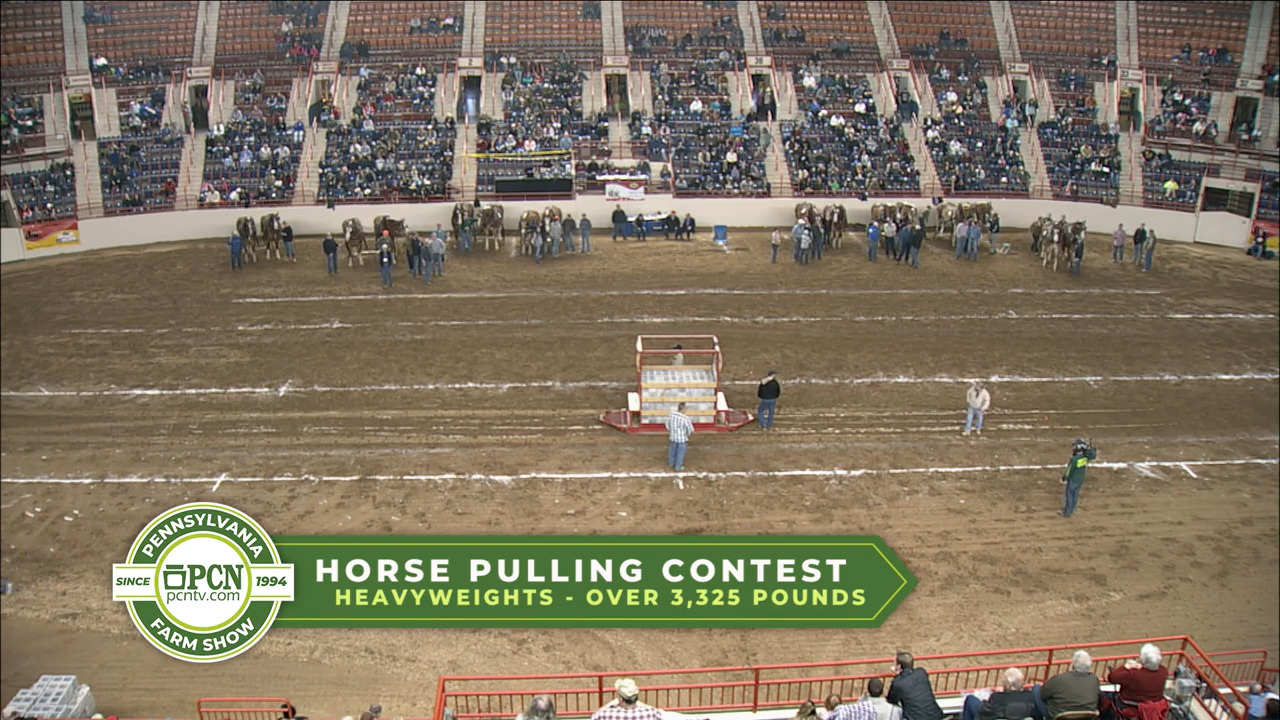 Horse Pulling Contest: Heavyweights, PA Farm Show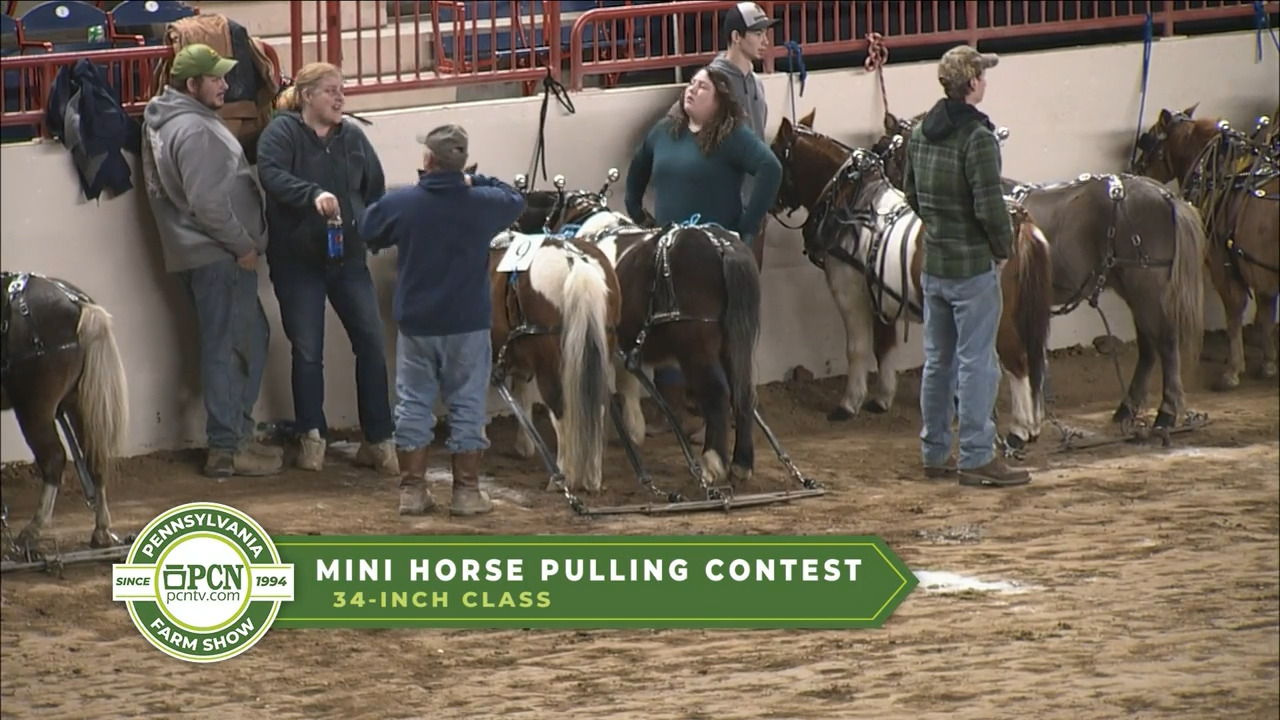 Mini Horse Pulling Contest, PA Farm Show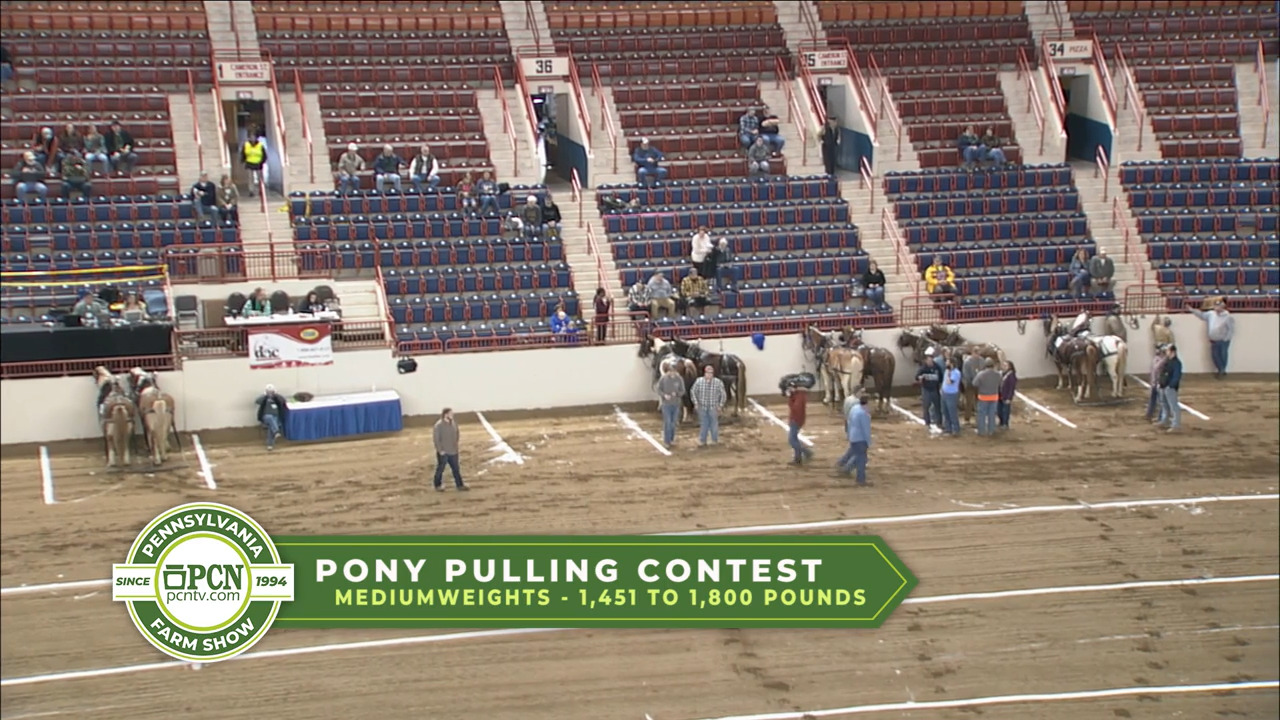 Pony Pulling Contest: Mediumwights, PA Farm Show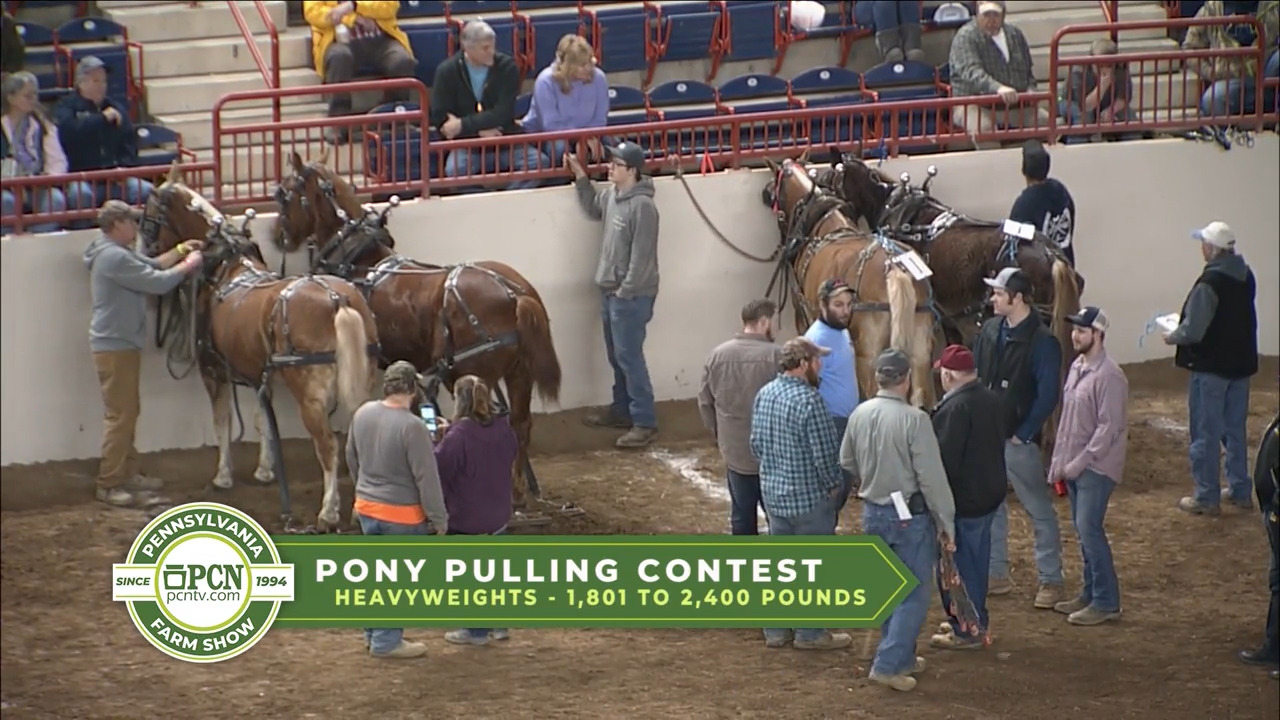 Pony Pulling Contest: Heavyweights, PA Farm Show
Rabbit Hopping Contest, PA Farm Show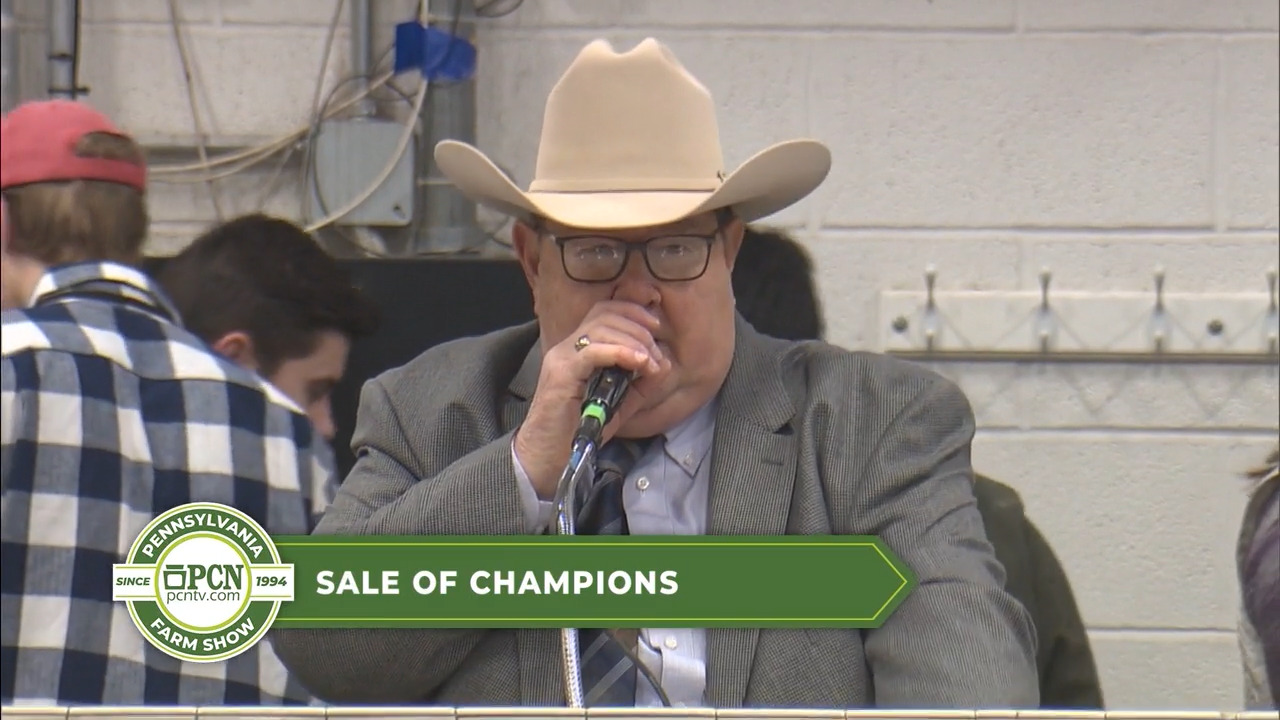 Sale of Champions, PA Farm Show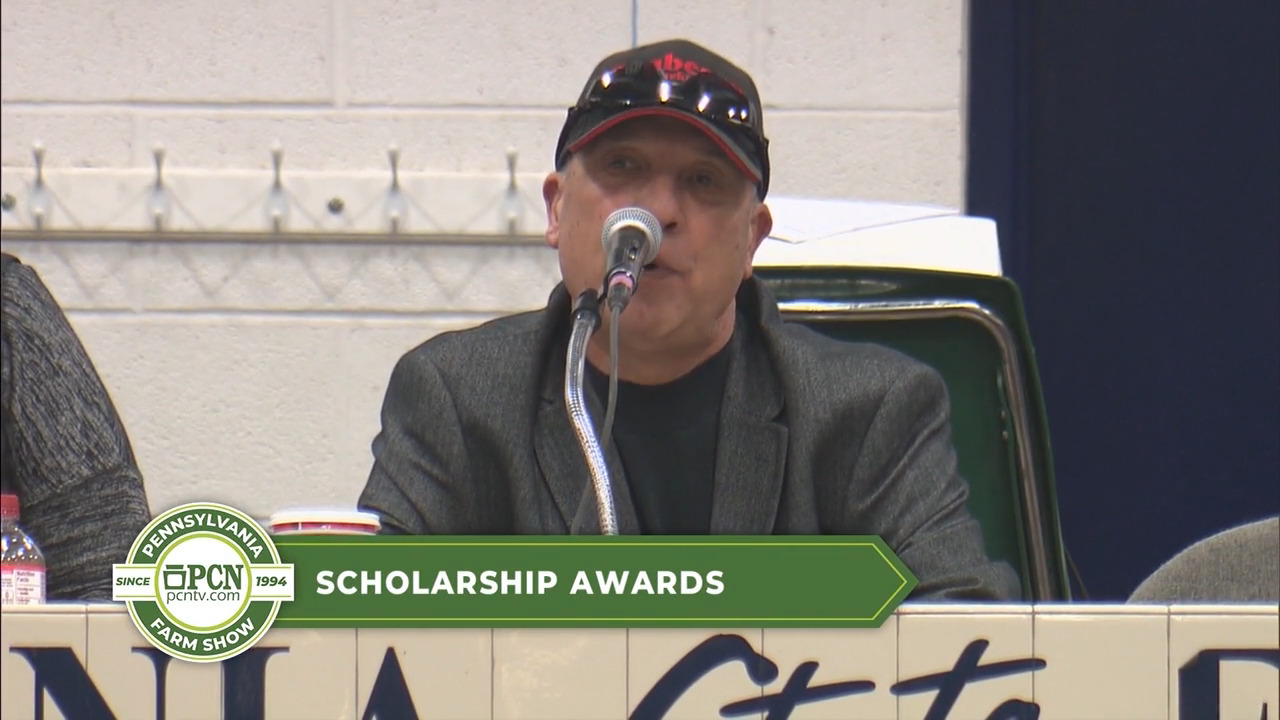 Scholarship Awards, PA Farm Show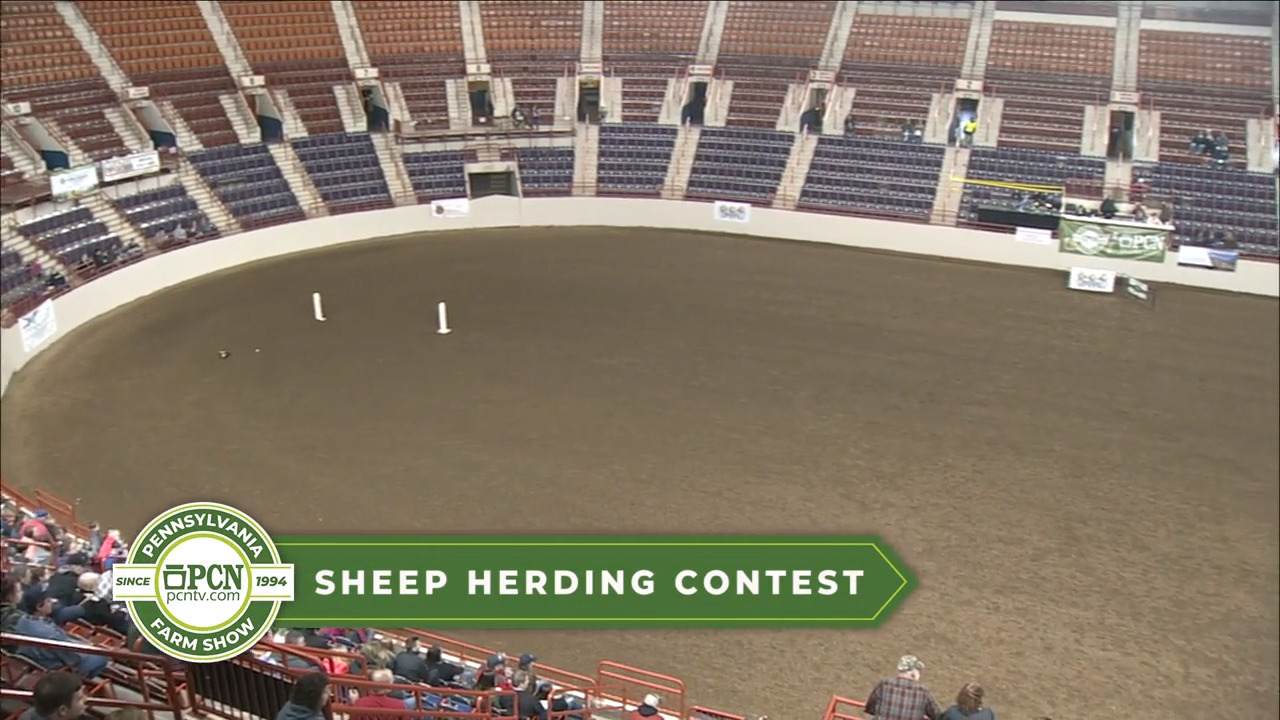 Sheep Herding Contest, PA Farm Show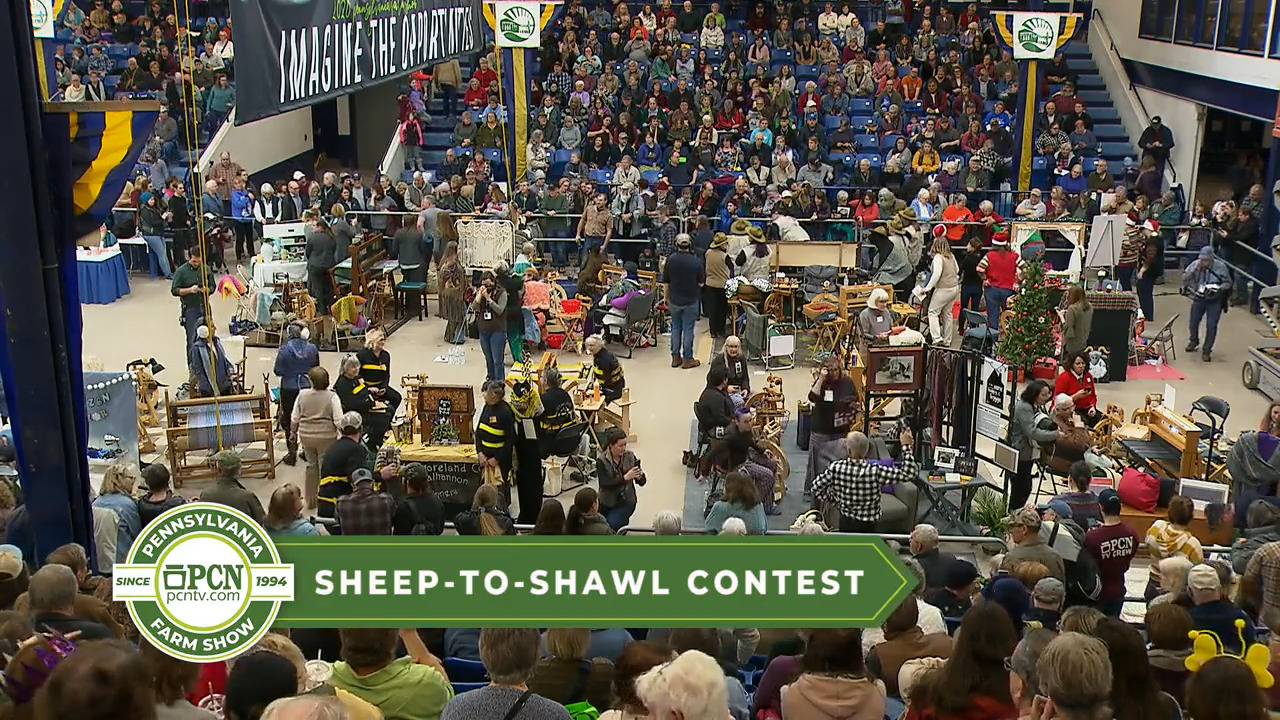 Sheep-to-Shawl Contest, PA Farm Show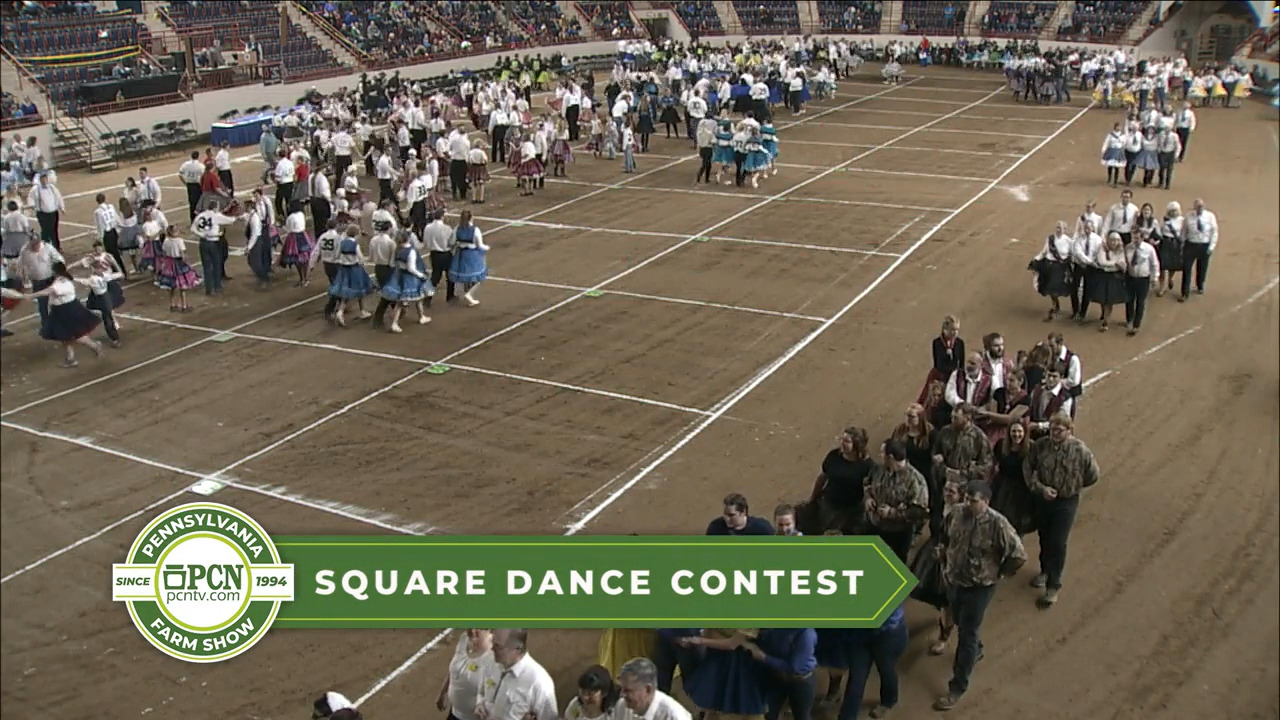 Square Dance Contest, PA Farm Show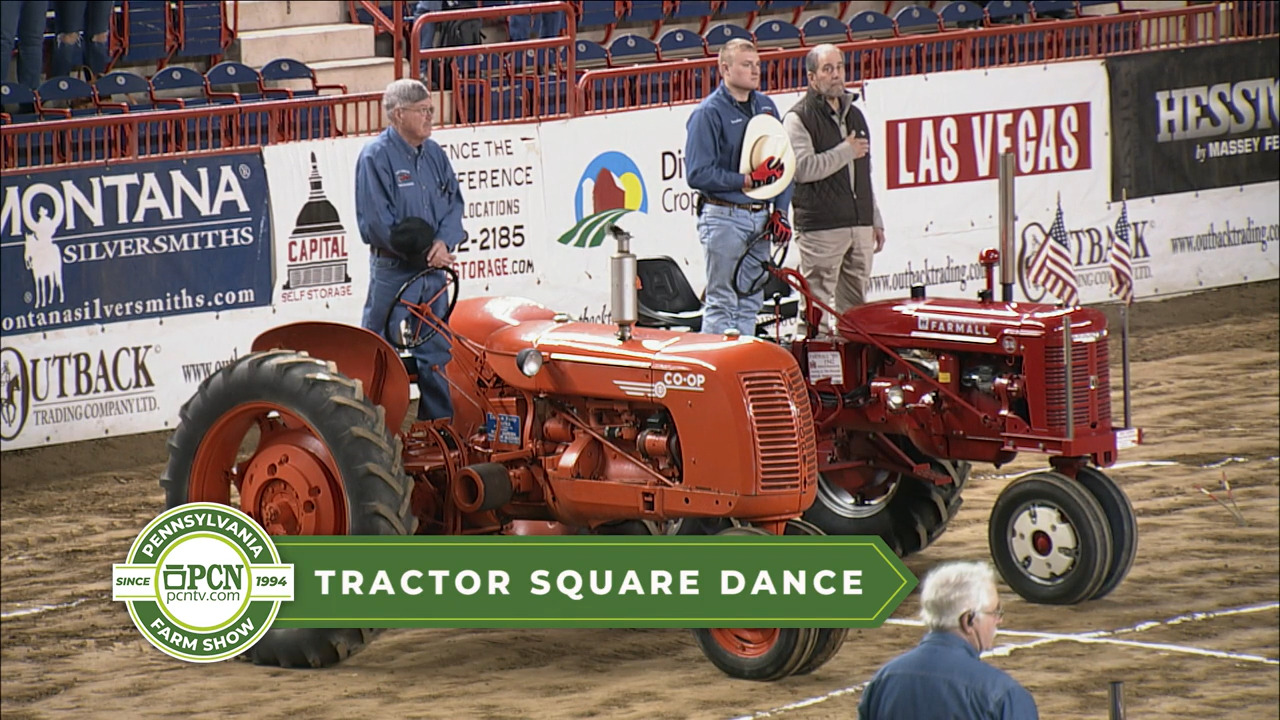 Tractor Square Dance, PA Farm Show
On Demand - 2019 Farm Show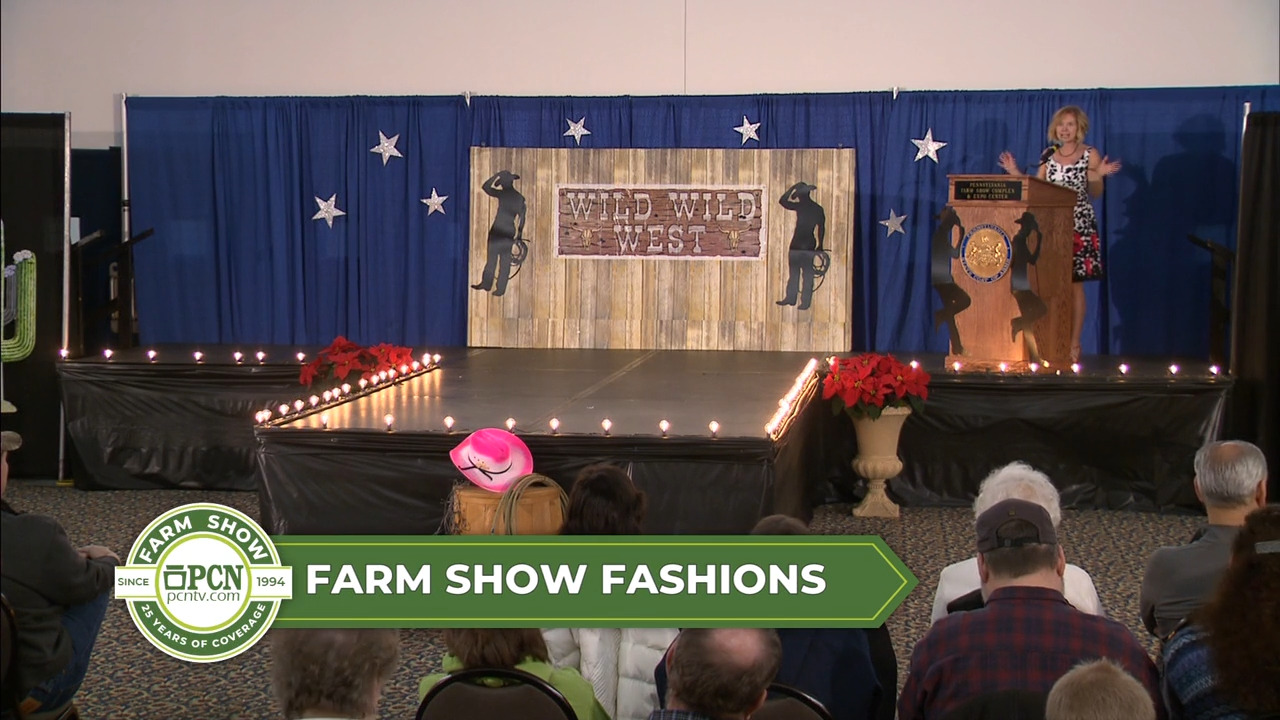 Farm Show Fashions, Farm Show 2019
High School Rodeo Championship I, Farm Show 2019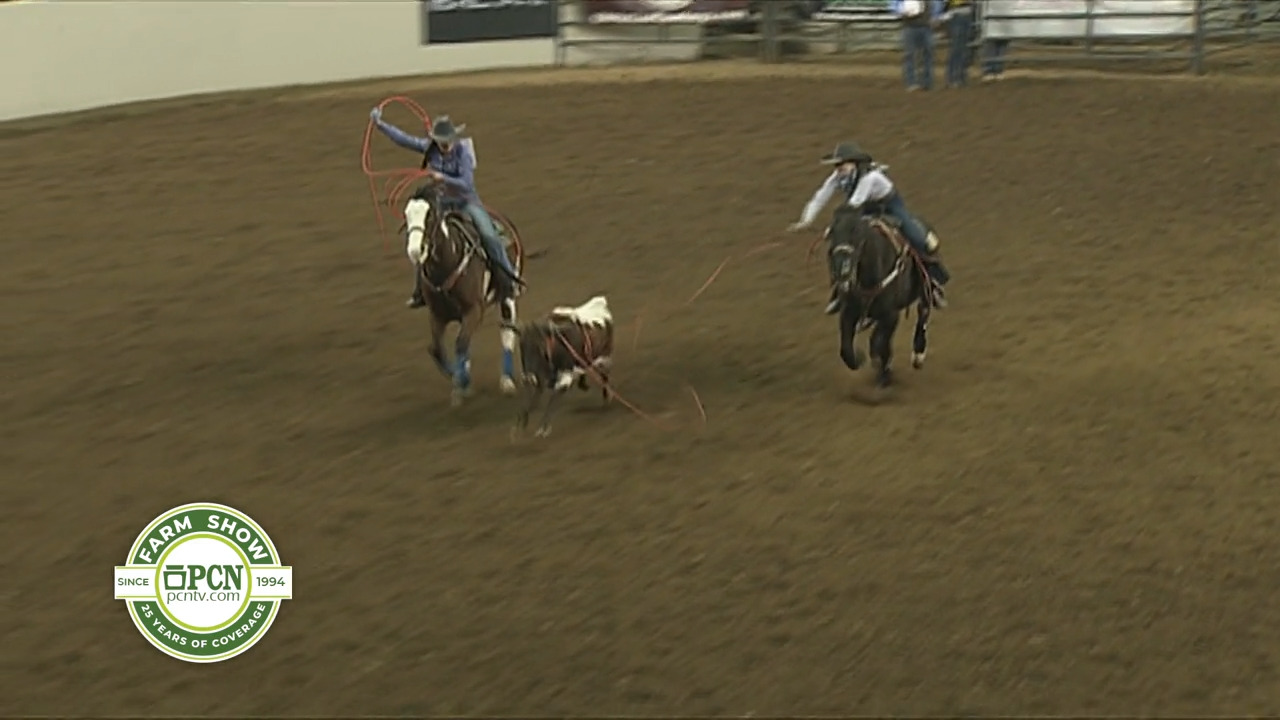 High School Rodeo Championship II, Farm Show 2019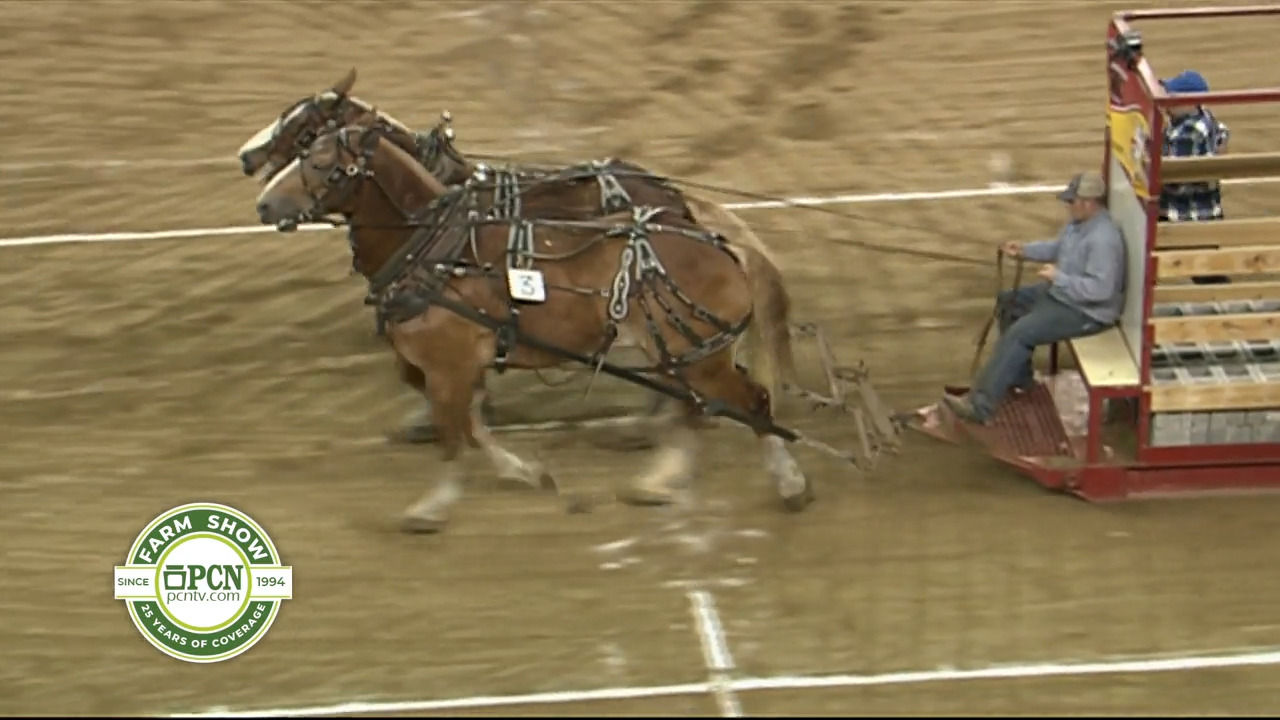 Horse Pull Lightweights, Farm Show 2019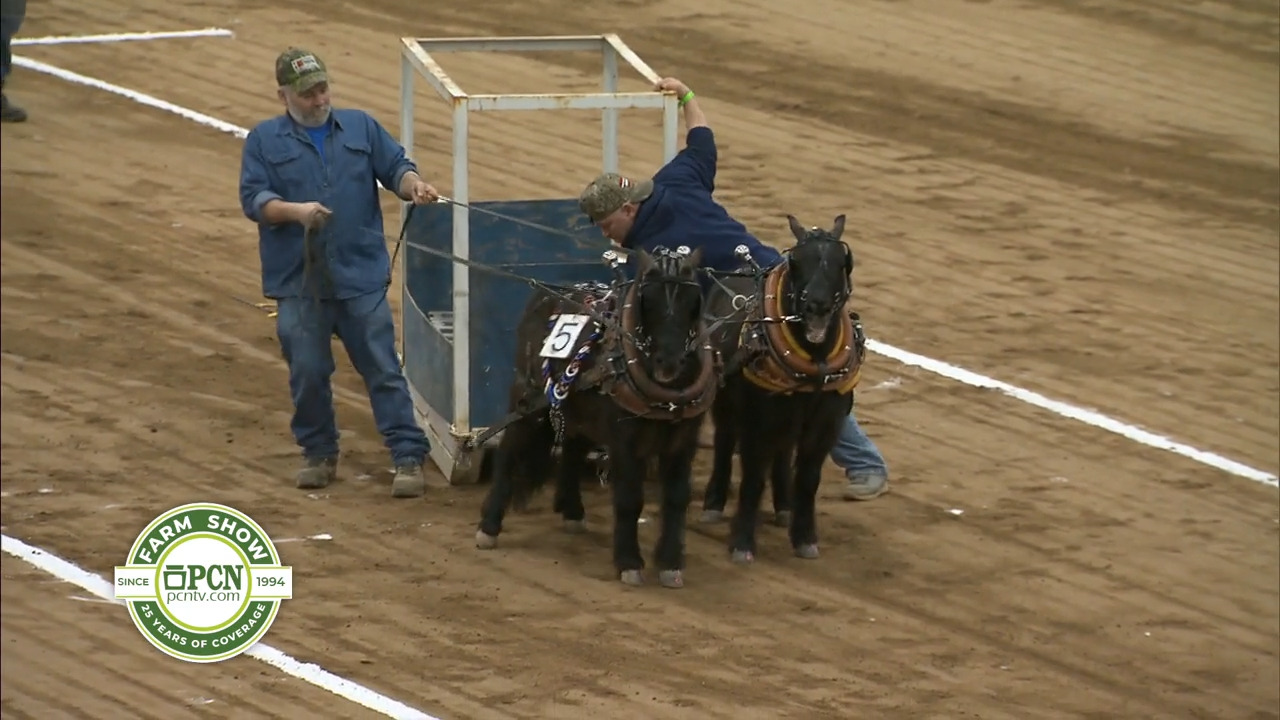 Mini Horse Pull, Farm Show 2019
Pony Pulling Mediumweights, Farm Show 2019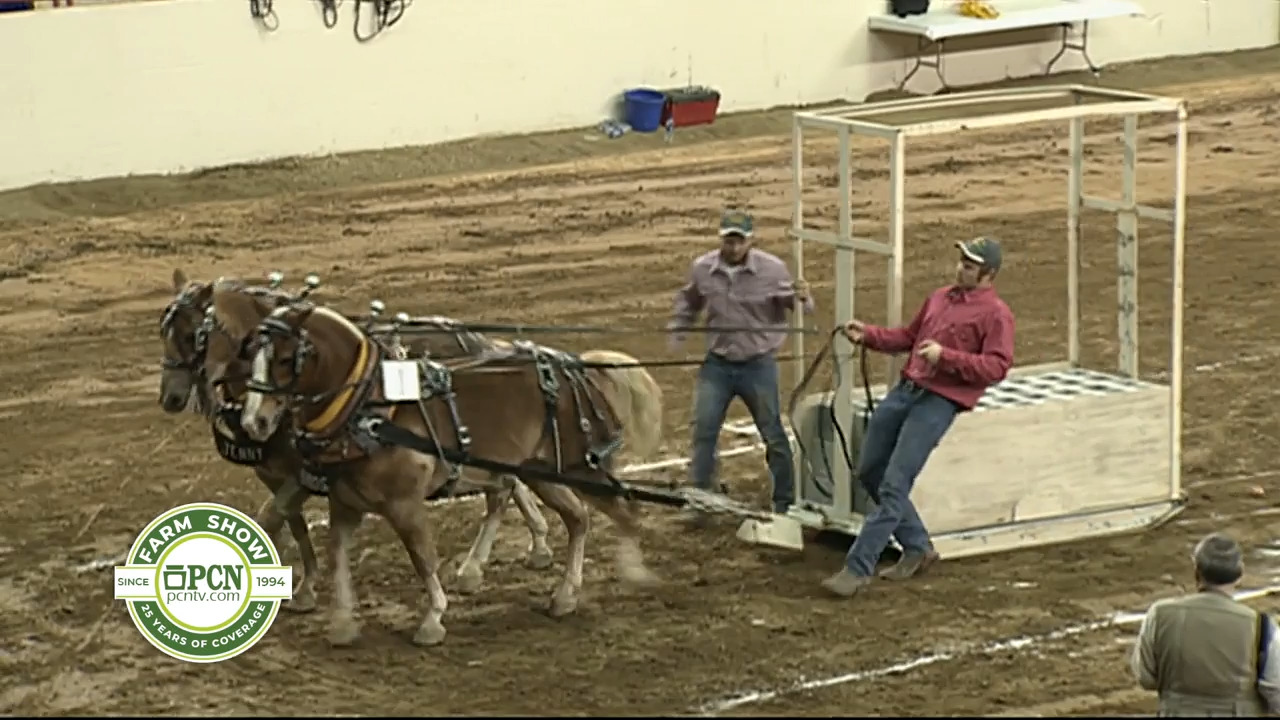 Pony Pulling Heavyweights, Farm Show 2019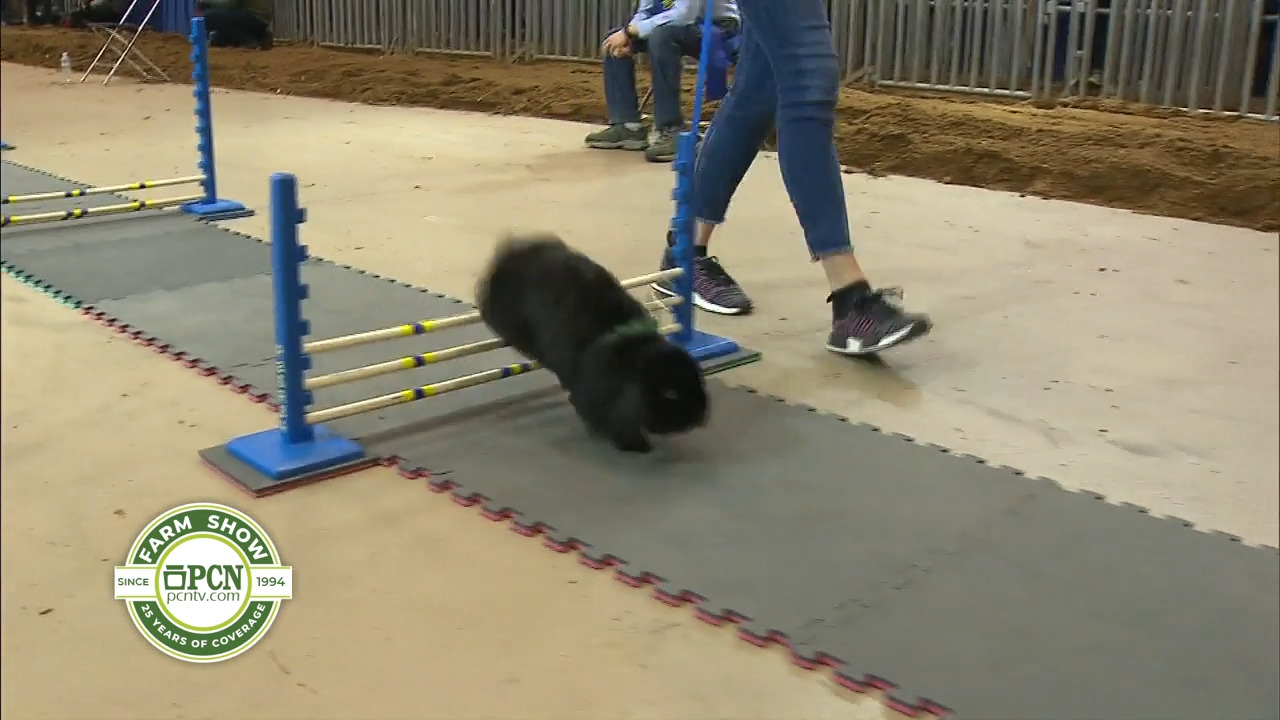 Rabbit Hopping, Farm Show 2019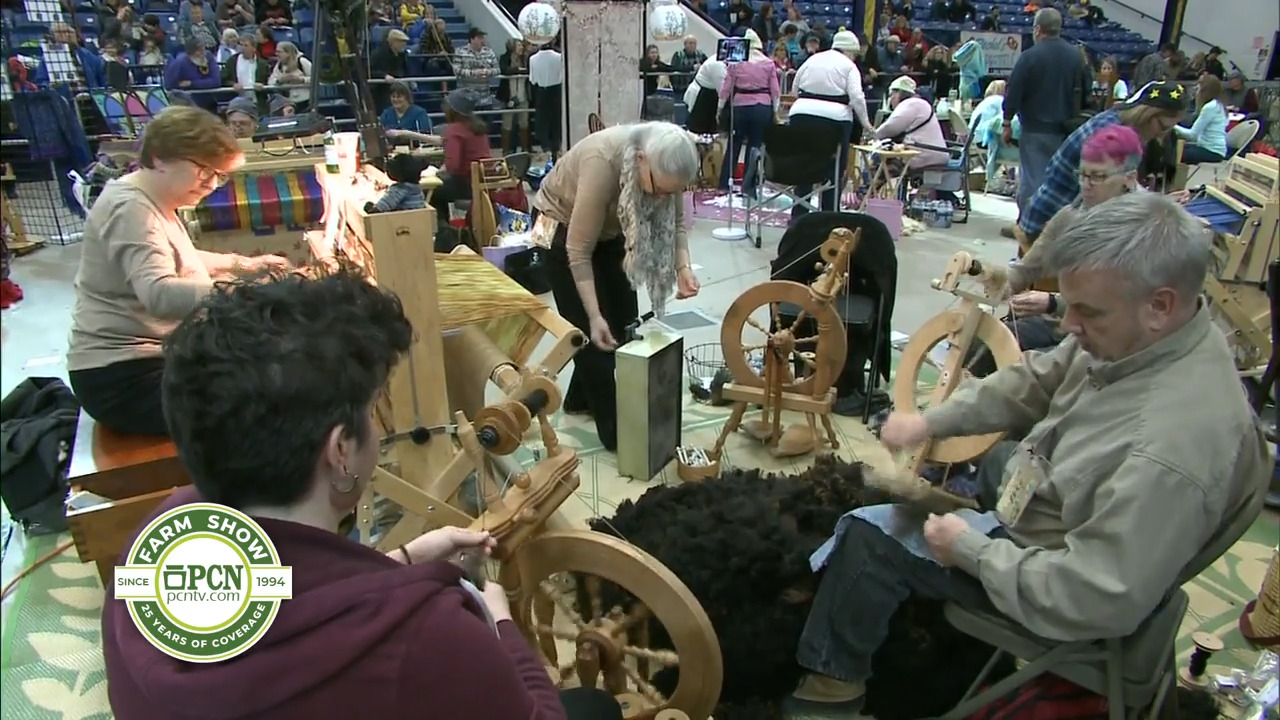 Sheep-to-Shawl Contest, Farm Show 2019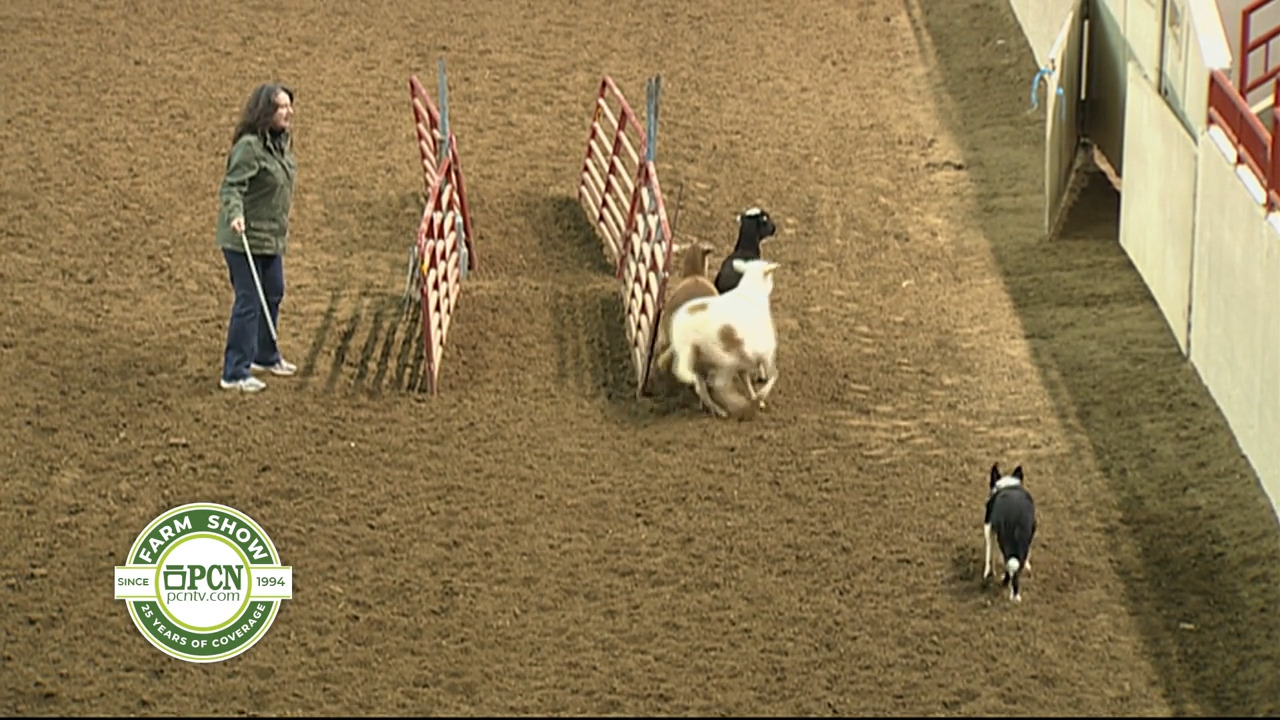 Sheep Herding Contest, Farm Show 2019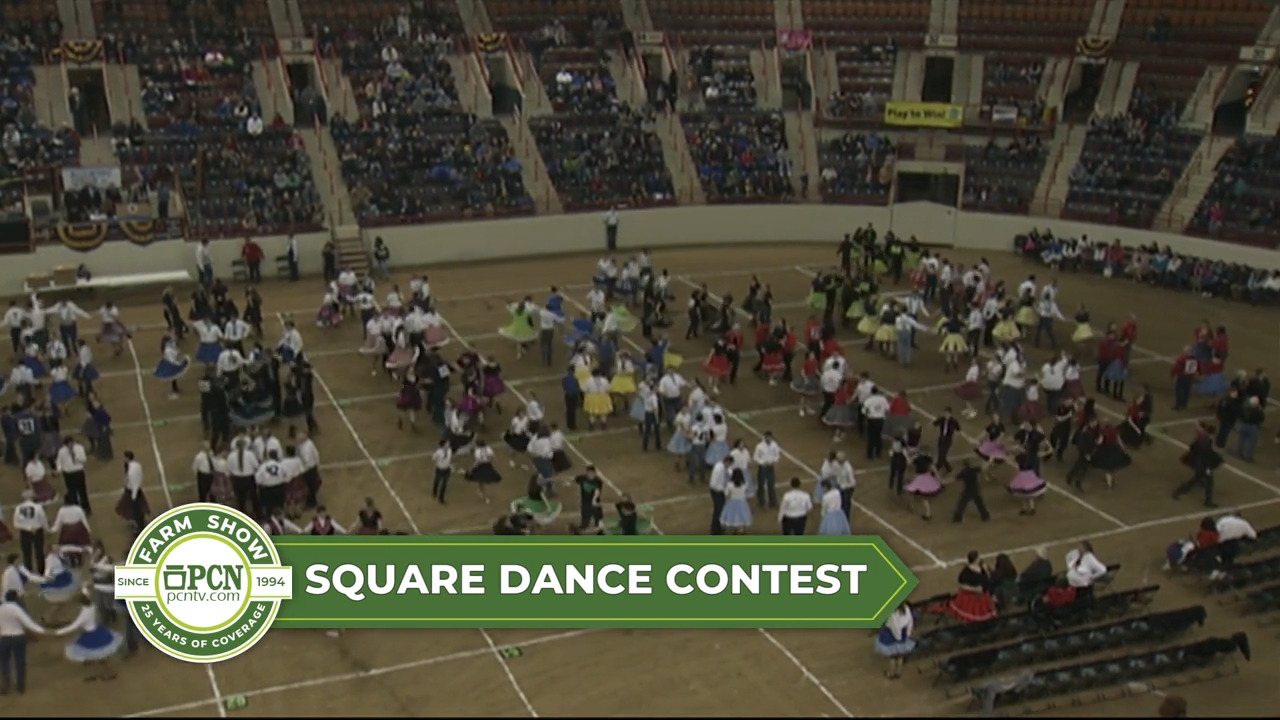 Square Dance Contest, Farm Show 2019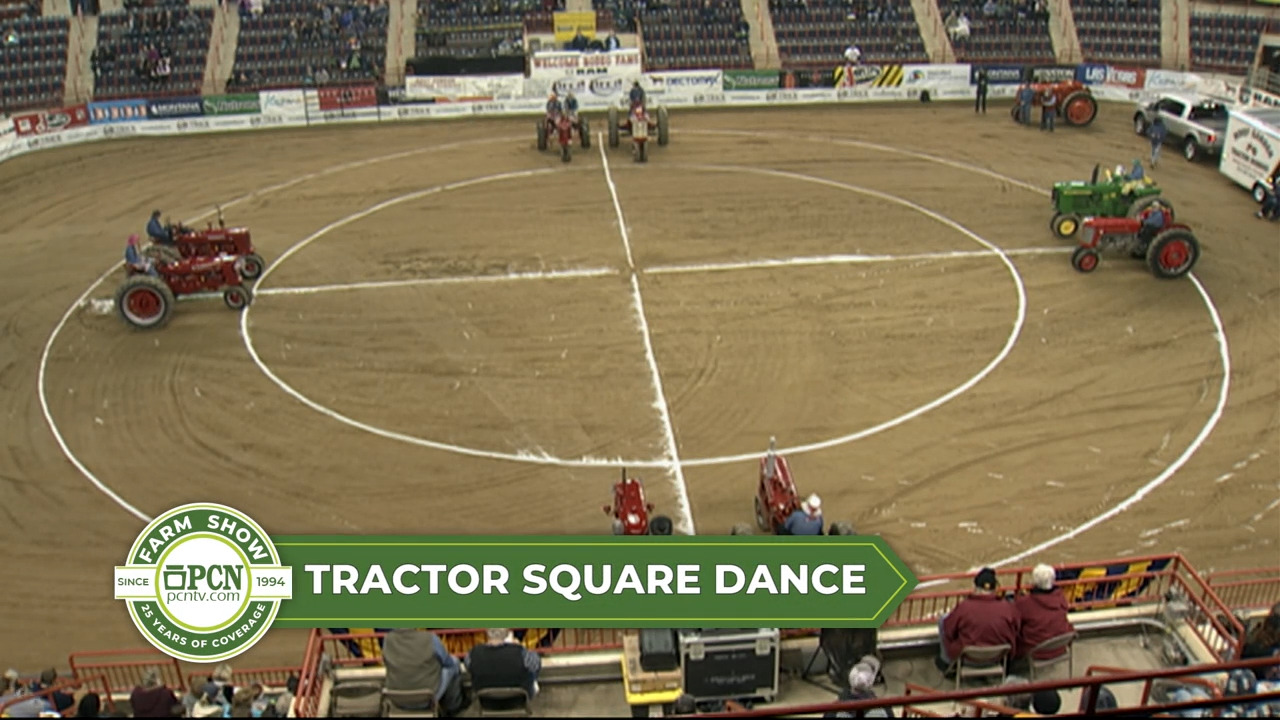 Tractor Square Dance, Farm Show 2019
On Demand - 2018 Farm Show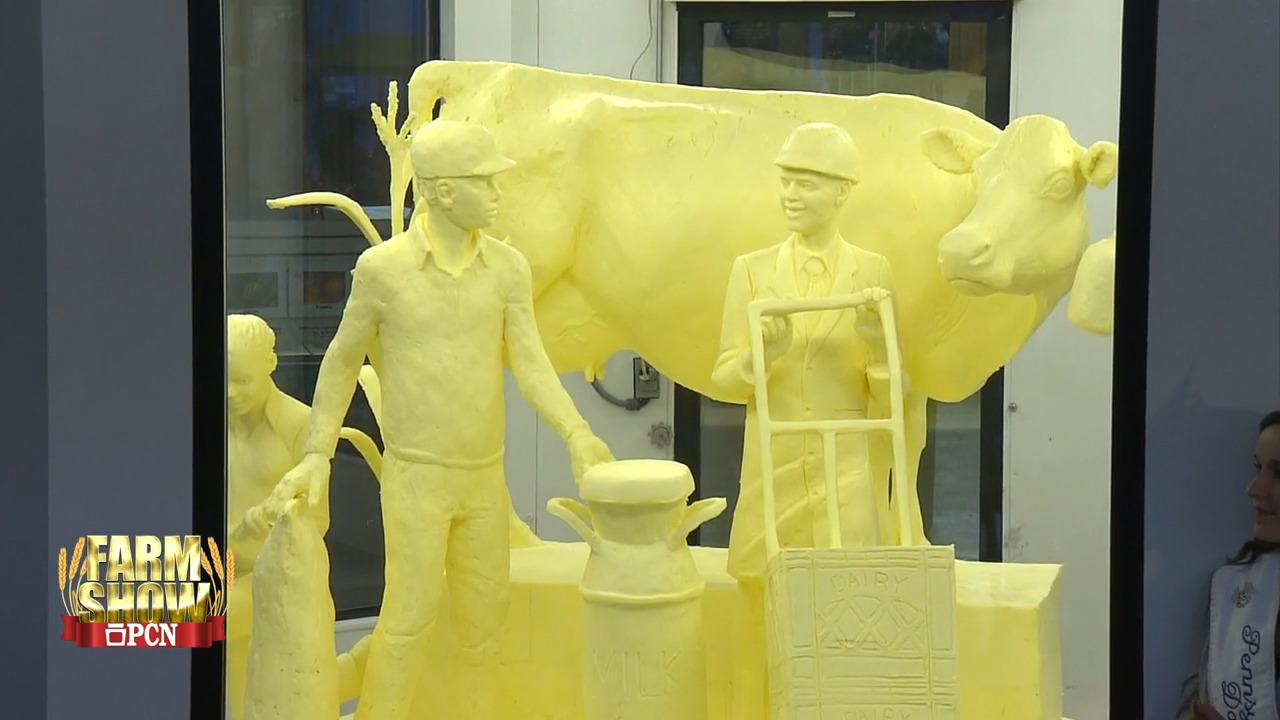 Butter Sculpture, Farm Show 2018
Farm Show Fashions, Farm Show 2018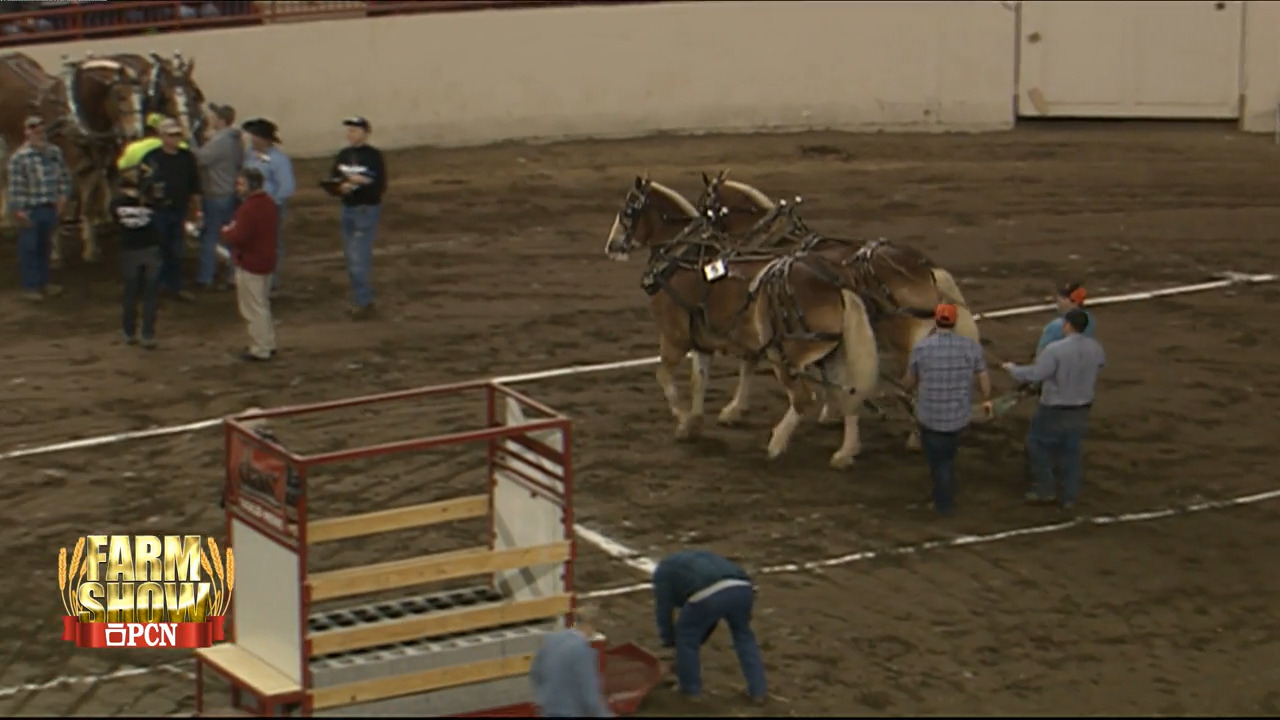 Horse Pull Heavyweights, Farm Show 2018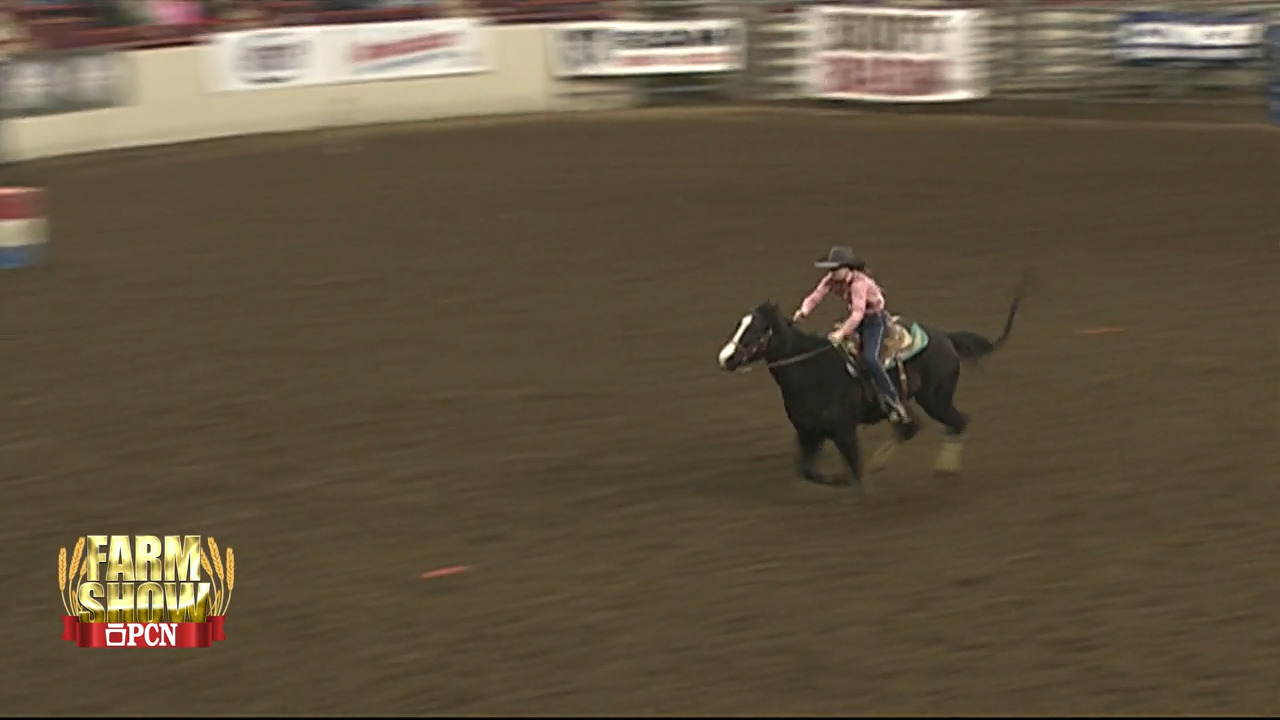 High School Rodeo Championship I, Farm Show 2018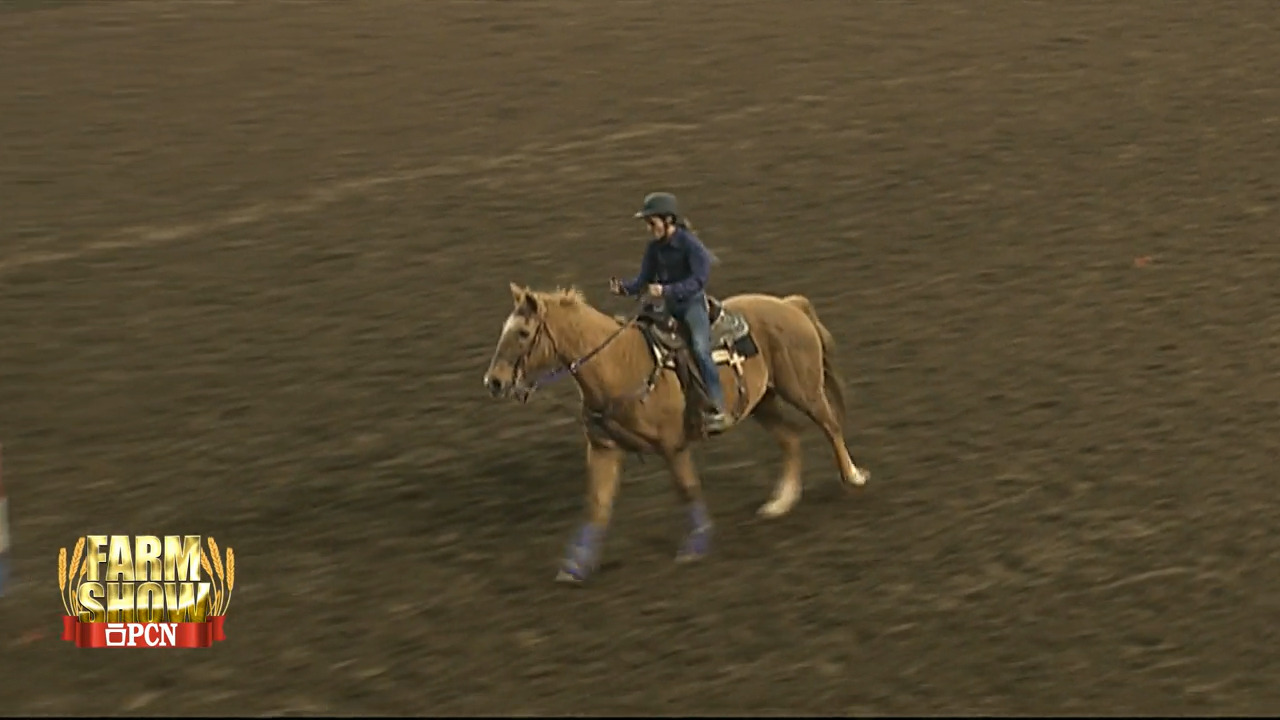 High School Rodeo Championship II, Farm Show 2018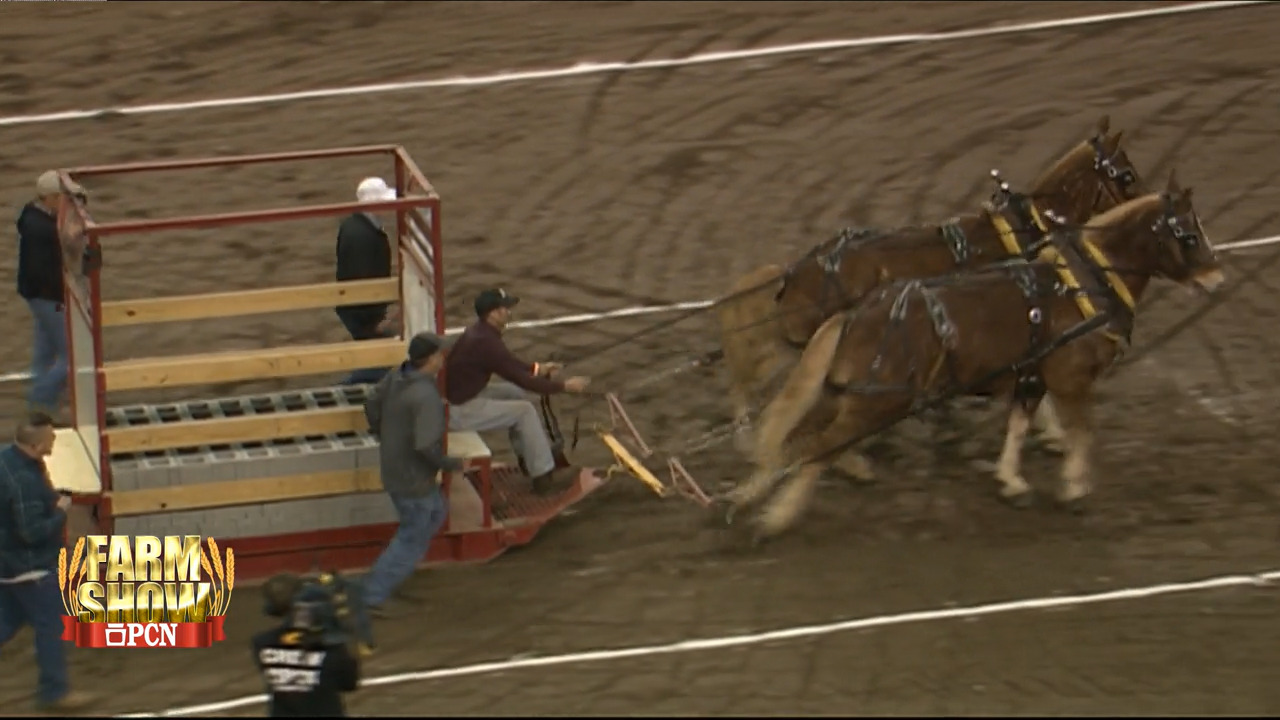 Horse Pull Contest Lightweights, Farm Show 2018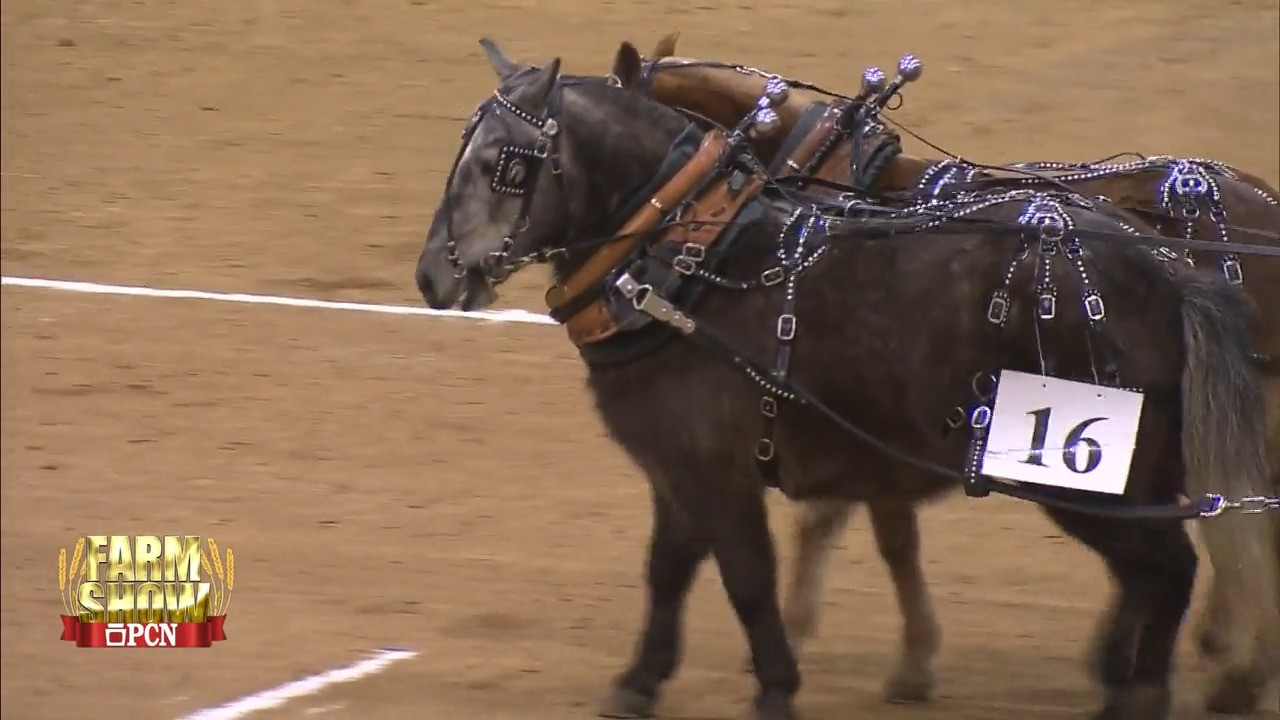 Mini Horse Pull, Farm Show 2018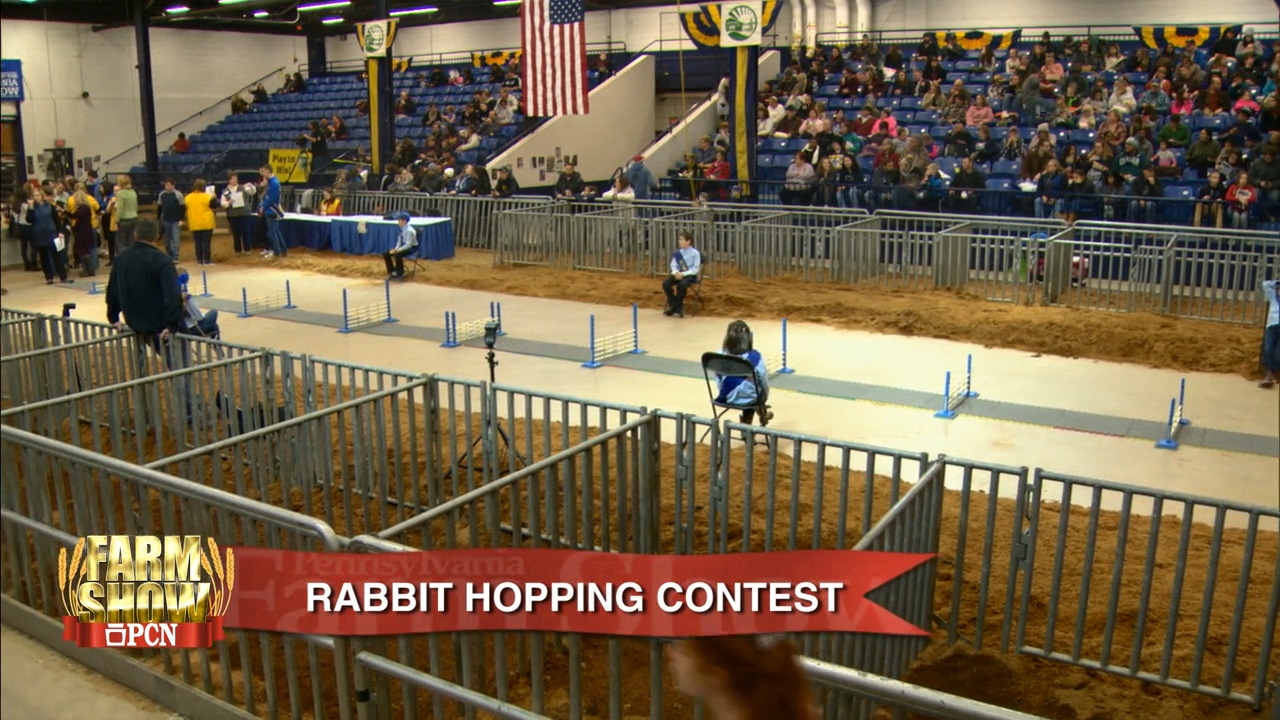 Rabbit Hopping Contest, Farm Show 2018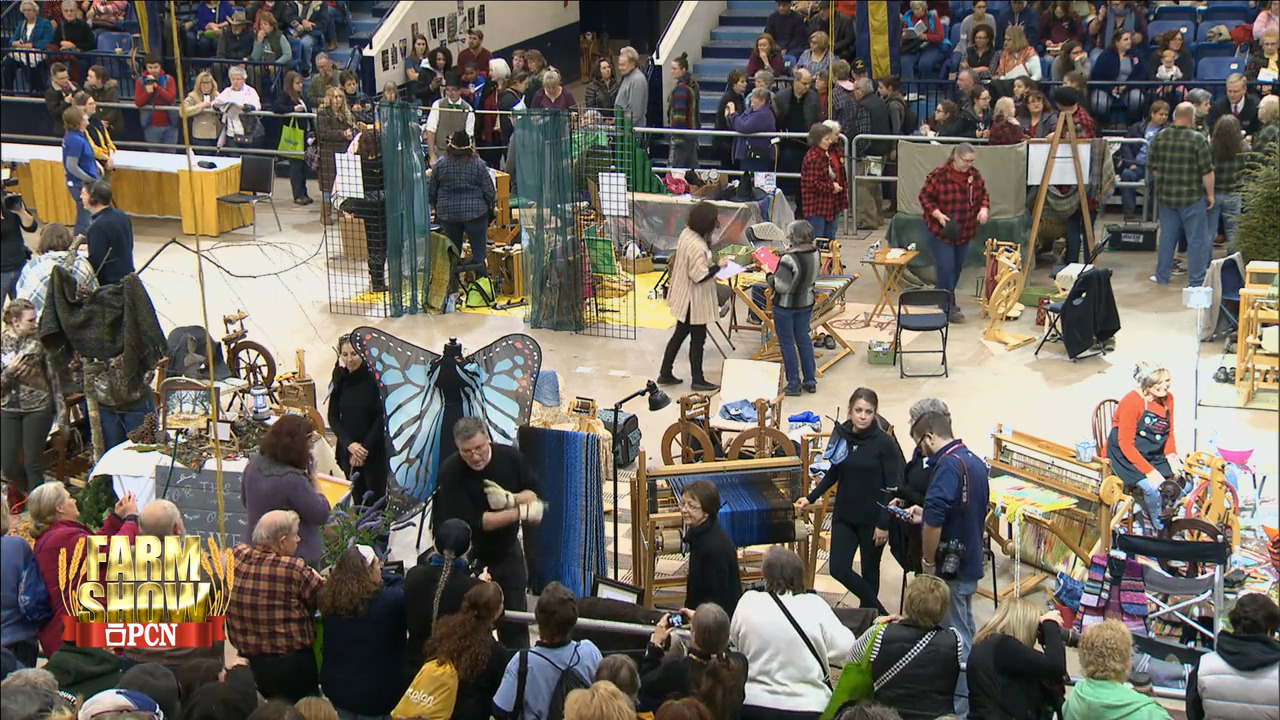 Sheep to Shawl, Farm Show 2018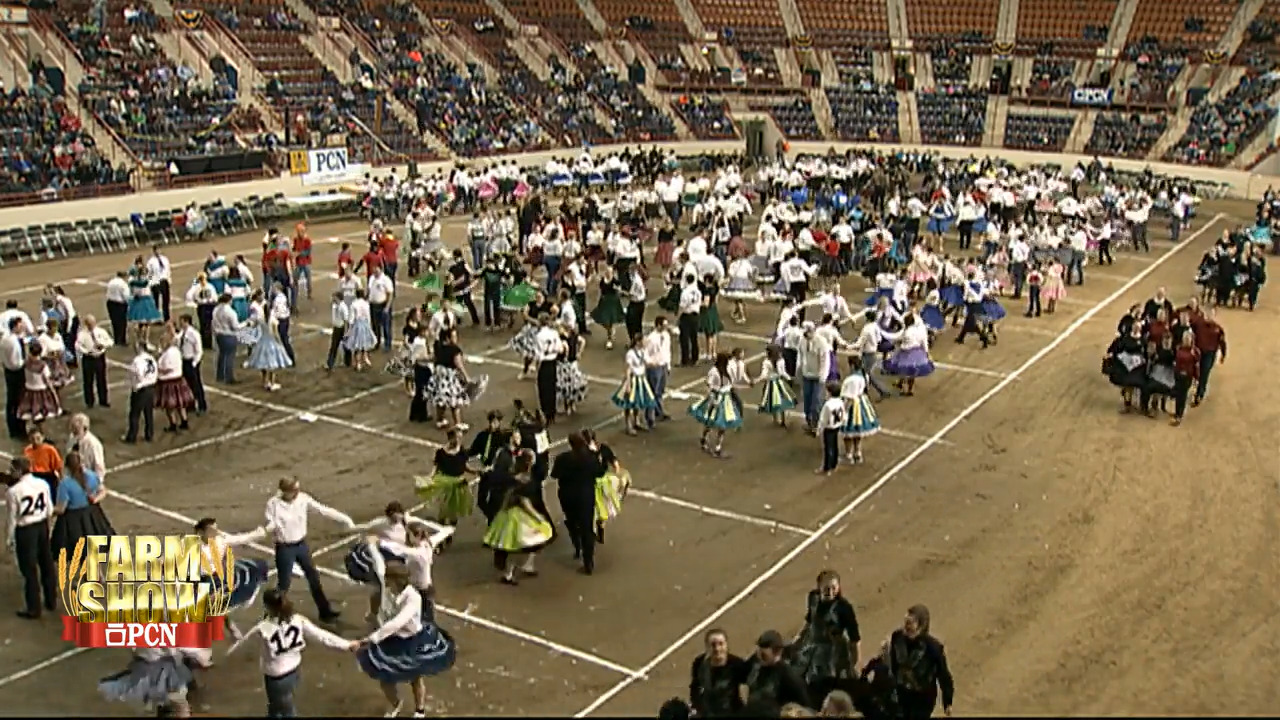 Square Dance Contest, Farm Show 2018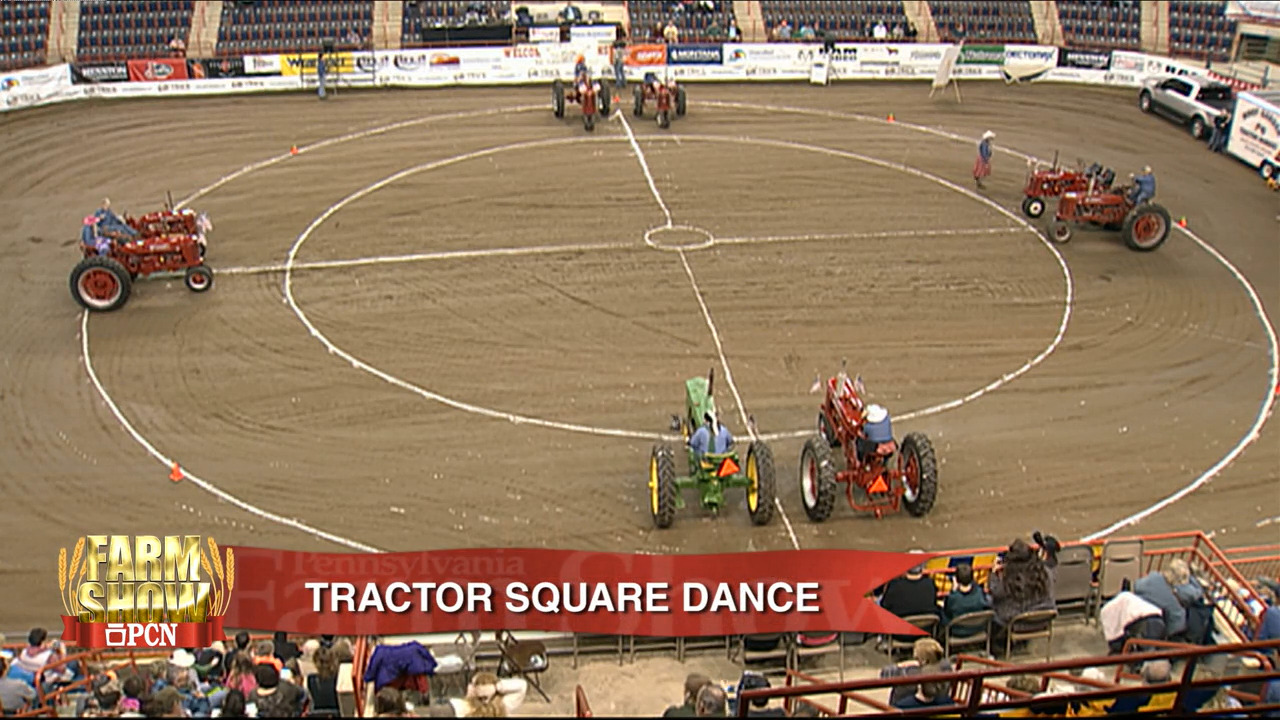 Tractor Square Dance, Farm Show 2018