PA Courts
Celebrating 15 years of PA Commonwealth Court coverage and 10 years of PA Supreme Court coverage!
We're proud to provide coverage of all three state appellate courts. We televise en banc sessions from the Pennsylvania Supreme, Superior, and Commonwealth Courts.
Due to technical issues, the PA Courts video on demand gallery is unavailable on Roku. PCN is currently working to find a solution to the problem. You can still watch the gallery below, on the PCN Select app, and Fire TV.  
Schedule
Date
Time
Episode
Sunday March 7
10:00 PM
PA Supreme Court Session (12.01.20)
Sunday March 14
10:00 PM
PA Supreme Court Session (12.02.20)
Sunday March 21
10:00 PM
PA Superior Court Session (12.03.20)
Sunday March 28
10:00 PM
PA Commonwealth Court Session (12.09.20)
Articles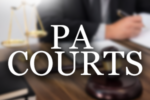 PCN is Celebrating Two Appellate Court Coverage Anniversaries in 2021
-
By Todd Abele, PCN Producer In 2021 PCN, the Pennsylvania Cable Network, celebrates 10- and 15-year anniversaries of its televised coverage of the oral arguments of two of Pennsylvania's state appellate courts. "It's now been a decade since PCN cameras were permitted to televise Pennsylvania Supreme Court proceedings," said President and CEO Debra Kohr Sheppard. […]
---
Watch PA Courts:
---
Recent Court Events: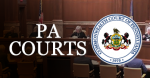 Feb. 18, at 8:30 PM: PA Commonwealth Court Session from Feb. 10
- Recorded 2-10-20 via Webex. Issues include: workers' compensation fee schedules for physical therapy; Philadelphia water rates, part-time adjunct college faculty and whether they are entitled to unemployment compensation during the summer semester; and taxation of workers who work out-of-state and whether they are subject to the Philadelphia wage tax. Watch on PCN on Feb. 18 […]