Whether it's the House or Senate, local or state government, elections or another captivating political issue, if it might affect you, it's on Journalists Roundtable. Pennsylvania journalists discuss the top political news of the week, examining the ins-and-outs of policy, politics and current events to provide detail, background and analysis on hot-button topics circulating around the Capitol and throughout your communities. Journalists Roundtable regularly travels around the state, focusing on topics affecting Pennsylvania's diverse neighborhoods.
Journalists Roundtable will return in January, 2019. It will air Thursdays at 7 PM and Sundays at 8 PM
Check the PCN schedule for other air times, as air dates and times can change.
EPISODES: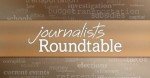 November 15
-
House and Senate leadership elections were held this week as 50 new members came to Harrisburg to participate in the selection of the 2019-2020 House and Senate leaders. For the first time ever, House Democrats have three African-American members in their leadership. To talk about the composition of the new General Assembly after the 2018 General Election are this week's guests: Mark Levy with Associated Press; Angela Couloumbis, with the Philadelphia Inquirer; and Stephen Caruso, Harrisburg Bureau Chief with The PLS Reporter. Our host is Brian Lockman.

Watch the same great PCN content plus additional LIVE streams and video on demand on your favorite device. Stream Pennsylvania Politics and Policy, History and Culture, Sports and more. Download the PCN app today!

Purchase your copy of PCN Politics and Policy programs as a digital download, Blu-Ray, or DVD. Go to pcnstore.com or call 1-866-726-8433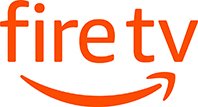 ---
Journalists Roundtable
Journalists Roundtable
Journalists Profile with Brad Bumsted
Journalist Profile with Chris Comisac
Journalists Profile with Steve Esack
Journalists Profile with Dennis Owens
Journalist Profile with Tony Romeo