Groundhog Day

Watch PCN's Groundhog Day Celebration February 2 at 6 AM!
---
Article by the Producer
Groundhog Day Celebration - February 2nd
Phil the groundhog and his handlers had to scale back festivities in 2021 because of the COVID pandemic.  But Phil and his faithful revelers return to Gobbler's Knob in Punxsutawney in 2022 for a full-tilt celebration, live and in-person, starting at  6 AM on PCN!
Will Phil predict an early spring?  More frigid weather?  Who cares?  We're just happy to be here!
Create your own user feedback survey
FREE TO WATCH - Groundhog Day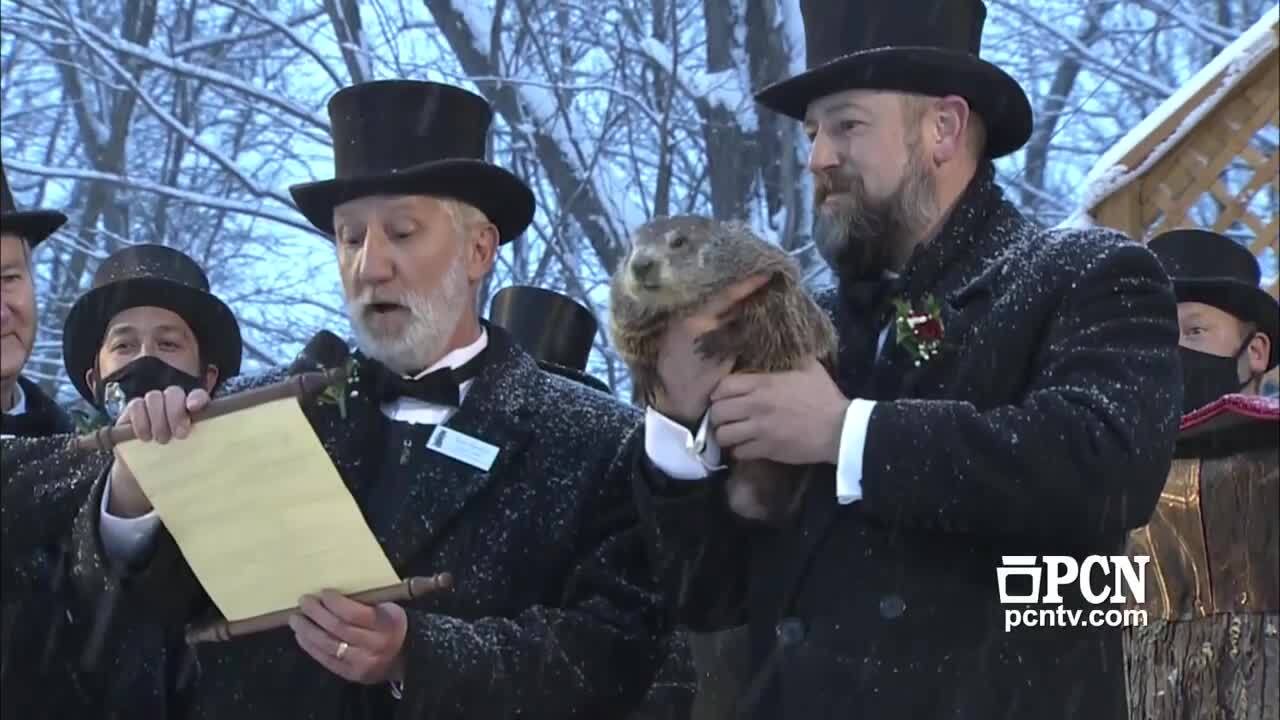 Groundhog Prognostication 2021
Groundhog Day Celebration 2021
Groundhog Day 2021

Shop Groundhog Day