Groundhog Day

Rewatch PCN's Groundhog Day Celebration On-Demand for FREE below!
---
Article by the Producer
Groundhog Day Celebration
With heavy heart, Phil the groundhog realizes that thousands of devoted revelers won't be able to join him on February 2nd at Gobbler's Knob in Punxsutawney, Pennsylvania.  But that's not going to stop him from making his annual weather forecast.  With the Groundhog Club at Phil's side, they'll share tips on how to celebrate Groundhog Day virtually.  And then Phil gets down to business.  Will it be an early spring?  Or more bone-chilling winter?  It's up to the world's most famous groundhog.
Watch the Groundhog Day festivities on cable and the PCN Select streaming service starting February 2nd, live at 6:30 AM
-Larry Kaspar, PCN Producer
FREE TO WATCH - Groundhog Day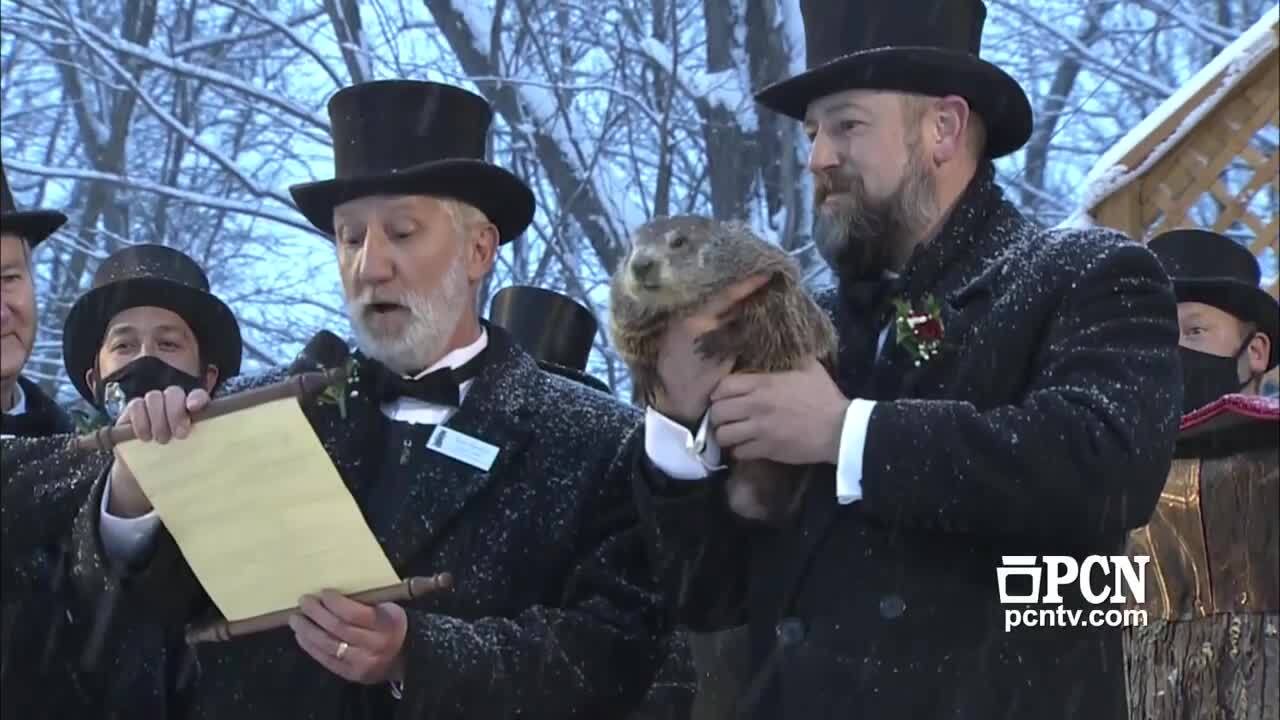 Groundhog Prognostication 2021
Groundhog Day Celebration 2021
Groundhog Day 2021

Shop Groundhog Day