WATCH ON CABLE AND STREAM WITH PCN SELECT.
PCN's Game of the Week returns August 23 leading up to the PIAA Football Championships! The 2019 schedule will feature LIVE key match-ups from across PA. Watch the entire game as local teams from across the state play each week. PCN has a game each week including the PIAA Football Championships in December. Watch the games on cable and the PCN Select Streaming service.
Watch PCN for the 2019 PIAA Football Championships LIVE December 6-8. Click here for more information.
PCN, Proud to bring Pennsylvania sports to you.
        2019 Game of the Week Schedule
Friday, August 23
7:00 PM LIVE- Harrisburg at Coatesville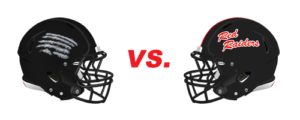 Courtesy of  HS Sports Live/ ABC 27
Friday, August 30
7:00 PM LIVE - Bethlehem Catholic at Bethlehem Freedom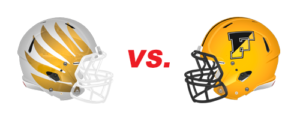 Courtesy of Service Electric 
Friday, September 6
7:00 PM LIVE - Manheim Central at Warwick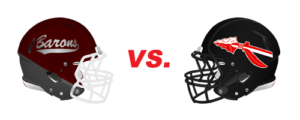 Courtesy of Blue Ridge Ephrata  
Friday, September 13   
7:00 PM LIVE - East Stroudsburg South at Stroudsburg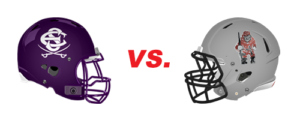 Courtesy of Blue Ridge Lehighton
Friday, September 20
7:00 PM LIVE - Quaker Valley at Elizabeth Forward
Courtesy of California University Television
Saturday, September 21
9:00 PM Recorded - Corry at Titusville
Courtesy of Stream TV 
Friday, September 27
7:30 PM LIVE - Pine-Richland at Pittsburgh Central Catholic
Courtesy of HSSN Trib Live
Friday, October 4
7:00 PM LIVE - Hazleton at Berwick
Courtesy of WYLN-TV Hazleton
Friday, October 11
8:00 PM LIVE - Archbishop Wood at St Joe's Prep
Courtesy of PCN
Friday, October 18
7:00 PM LIVE - Bloomsburg at Mt Carmel
Courtesy of Mt Carmel TV

Friday, October 25
7:00 PM
LIVE
- Emmaus at Parkland
Courtesy of RCN
Images Courtesy of PAHelmetProject.com