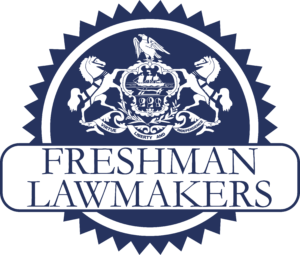 Interviews
Pennsylvania elected 54 new members to the state legislature.
We had the opportunity to talk with these Freshman Lawmakers to learn more about them and their districts, their interest in politics, and their top priorities as they begin their first terms in public office. Watch one-on-one interviews with newly elected members following their LIVE Swearing-in Ceremony. Tune in on cable or stream with PCN Select.
The Freshman Lawmaker interviews will be available to stream FREE on demand after they air.
• Out of 54 new members to the General Assembly, 17 are women.
• In the State Senate, two of the six new members are women.
• In the State House, fifteen of the new forty-eight members are women.
• 6 new PA Senate members, 5 R, 1 D.
• 48 new PA House members, 22 R, 26 D
• Rep. Tony Deluca was elected posthumously after his passing on October 9, 2022.
Freshman Lawmakers
Get to know the new faces in your district!

Representatives:
Jake Banta, 4th (R)
Marla Gallo Brown, 9th (R)
Stephenie Scialabba, 12th (R)
Joshua Siegel, 22nd (D)
La'tasha Mayes, 24th (D)
Paul Friel, 26th (D)
Tim Brennan, 29th (D)
Arvind Venkat, 30th (D)
Mandy Steele, 33rd (D)
Andrew Kuzma, 39th (R)
Joe D'Orsie, 47th (R)
Ismail Smith-Wade-El, 49th (D)
Charity Grimm Krupa, 51st (R)
Greg Scott, 54th (D)
Jill Cooper, 55th (R)
Dallas Kephart, 73rd (R)
Paul Takac, 82nd (D)
Jamie Flick, 83rd (R)
Thomas Kutz, 87th (R)
Wendy Fink, 94th (R)
Tom Jones, 98th (R)
John Schlegel, 101st (R)
Dave Madsen, 104th (D)
Justin Fleming, 105th (D)
Joanne Stehr, 107th (R)
Robert Leadbeter, 109th (R)
Kyle Donahue, 113th (D)
Dane Watro, 116th (R)
Michael Cabell, 117th (R)
James Haddock, 118th (D)
Alec Ryncavage, 119th (R)
Jamie Barton, 124th (R)
Johanny Cepeda-Freytiz, 129th (D)
Joe Hogan, 142nd (R)
Brian Munroe, 144th (D)
Donna Scheuren, 147th (R)
Melissa Cerrato, 151st (D)
Christopher Pielli 156th (D)
Carol Kazeem, 159th (D)
Lisa Borowski, 168th (D)
Patrick Gallagher, 173rd (D)
Kristin Marcell, 178th (R)
Jose Giral, 180th (D)
Benjamin Waxman, 182nd (D)
Tarah Probst, 189th (D)
Roni Green, 190th (D)
Tarik Khan, 194th (D)
Anthony Bellmon, 203rd (D)
Senators:
Frank Farry, 6th (R)
Nick Miller, 14th (D)
Jarrett Coleman, 16th (R)
Tracy Pennycuick, 24th (R)
Greg Rothman, 34th (R)
Rosemary Brown, 40th (R)
---
See the new legislators in action :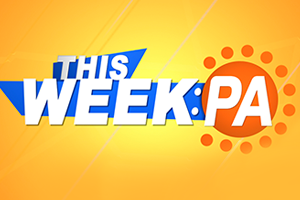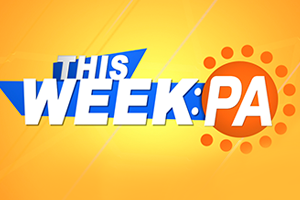 This Week: PA highlights the most current events happening throughout the Commonwealth, breaking down the weekly run-down of top events, bills, news, and news-makers.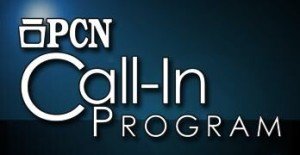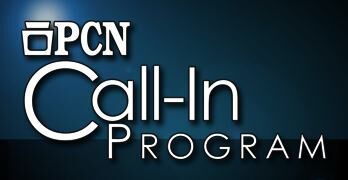 PCN Call-In Program is an hour-long interactive show that allows PCN viewers to speak directly with government officials, newsmakers, and other experts on current Commonwealth topics.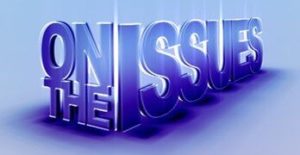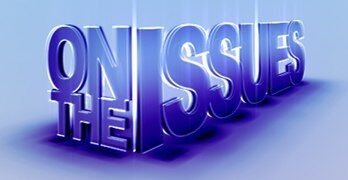 On The Issues is a thirty-minute, unedited, one-on-one interview program with people who influence public policy in Pennsylvania and gives a deeper understanding of topics being debated by lawmakers.
FREE TO WATCH – Freshman Lawmakers
Rep. Jake Banta, Freshman Lawmaker Interview
Rep. Jamie Barton, Freshman Lawmaker Interview
Rep. Anthony Bellmon, Freshman Lawmaker Interview
Rep. Lisa Borowski, Freshman Lawmaker Interview
Rep. Tim Brennan, Freshman Lawmaker Interview
Rep. Marla Gallo Brown, Freshman Lawmaker Interview
Rep. Johanny Cepeda-Freytiz, Freshman Lawmaker Interview
Rep. Melissa Cerrato, Freshman Lawmaker Interview
Rep. Joe D'Orsie, Freshman Lawmaker Interview
Rep. Kyle Donohue, Freshman Lawmaker Interview
Rep. Wendy Fink, Freshman Lawmaker Interview
Rep. Justin Fleming, Freshman Lawmaker Interview
Rep. Jamie Flick, Freshman Lawmaker Interview
Rep. Patrick Gallagher, Freshman Lawmaker Interview
Rep. Roni Green, Freshman Lawmaker Interview
Rep. Joe Hogan, Freshman Lawmaker Interview
Rep. Dallas Kephart, Freshman Lawmaker Interview
Rep. Tarik Khan, Freshman Lawmaker Interview
Rep. Thomas Kutz, Freshman Lawmaker Interview
Rep. Kristin Marcell, Freshman Lawmaker Interview
Rep. La'Tasha Mayes, Freshman Lawmaker Interview
Rep. Brian Munroe, Freshman Lawmaker Interview
Rep. Christopher Pielli, Freshman Lawmaker Interview
Rep. Tarah Probst, Freshman Lawmaker Interview
Rep. John Schlegel, Freshman Lawmaker Interview
Rep. Stephenie Scialabba, Freshman Lawmaker Interview
Rep. Joshua Siegel, Freshman Lawmaker Interview
Rep. Mandy Steele, Freshman Lawmaker Interview
Rep. Paul Takac, Freshman Lawmaker Interview
Rep. Arvind Venkat, Freshman Lawmaker Interview
Rep. Dane Watro, Freshman Lawmaker Interview