PCN has partnered with Pennsylvania AARP to bring you a monthly series of programs centered on issues important to our aging adult community. "Focus on Aging Adults" will feature a panel of experts on legislative policy and the individual issues that will be discussed. AARP is a nonprofit, nonpartisan organization, with a membership of more than 37 million, that helps people turn their goals and dreams into real possibilities, strengthens communities and fights for the issues that matter most to families such as healthcare, employment security and retirement planning.

This Month's Episode: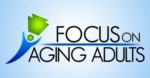 Funding for Older Adult Services
-
This month's episode of Focus on Aging Adults will cover the funding of older adult services in Pennsylvania with guests from AARP of Pennsylvania, PA Association of Area Agencies on Aging, and the PA Homecare Assocaition. 
---
Focus on Aging Adults
Focus on Aging Adults Promotion
Focus on Aging Adults Funding for Older Adult Services 05/16/18
Focus on Aging Adults: Utility Costs for Consumers 04/17/18
Focus on Aging Adults: IRS Tax Scams and Financial Spring Cleaning 03/21/18
Focus on Aging Adults: Direct Care Workers and Home Care 02/13/18
Focus on Aging Adults: Community HealthChoices Program 01/16/18
Focus on Aging Adults: Holiday Scams 12/11/17
Focus on Aging Adults: PA Lottery 11/14/17
Focus on Aging Adults: Medicare Open Enrollment 10/10/17
Focus on Aging Adults: Emergency Preparedness for Older Adults 09/20/17
Focus on Aging Adults: Health Care 06/14/17