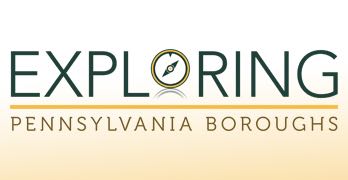 Exploring Pennsylvania Boroughs is a partnership between PCN and the Pennsylvania State Association of Boroughs (PSAB). Each month we'll travel to a borough and highlight the industry and culture these communities contribute to the commonwealth. The PSAB works to provide the boroughs with non-partisan support and resources for improvement and growth.
Exploring Pennsylvania Boroughs airs the first Thursday of every month at 7:30 pm.
Upcoming Episodes: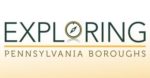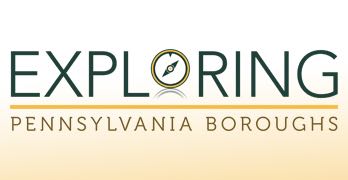 Carlisle: February 7 at 7:30 pm
-
The borough of Carlisle has plenty of history, culture, and commerce to offer to their residents and visitors. Located a few miles west of Harrisburg, Carlisle is perfect for an afternoon trip, or long weekend getaway.
---
Exploring PA Boroughs
Exploring PA Boroughs Promo
Exploring PA Boroughs Carlisle
Exploring Pennsylvania Boroughs: Chambersburg
Exploring Pennsylvania Boroughs: Emmaus
Exploring Pennsylvania Boroughs: Grove City
Exploring Pennsylvania Boroughs: Hummelstown
Exploring Pennsylvania Boroughs: Indiana
Exploring Pennsylvania Boroughs: Kutztown
Exploring Pennsylvania Boroughs: Mechanicsburg
Exploring Pennsylvania Boroughs: Millersburg
Exploring Pennsylvania Boroughs: Mount Joy
Exploring Pennsylvania Boroughs: Quakertown
Exploring Pennsylvania Boroughs: Sharpsburg
Exploring Pennsylvania Boroughs: Somerset
Exploring Pennsylvania Boroughs: Tamaqua
Exploring Pennsylvania Boroughs: Waynesboro
Exploring Pennsylvania Boroughs: Whitehall