Watch Election 2020 on PCN
Get Ready to Vote with PCN!
PCN hits the road to bring you unparalleled access to election 2020 as you get ready to vote. During this time, we remain committed to bringing you complete, non-partisan coverage of the candidates and races that will impact you.
Leading up to the General Election, watch campaign-related events including debates and rallies. PCN will provide interviews with candidates in featured races to discuss their background, policy issues, and insights from their experiences campaigning.
PCN gives viewers the whole story, unedited, without commentary, so viewers can make up their own minds. This unfiltered, objective coverage includes the race for U.S. President, state row offices, and contested Congressional seats.
Watch PCN's special election coverage on cable, already included in your cable package. Check channel listings here.  Don't have cable? Stream on the PCN Select app.PCN, Pennsylvania Politics and Policy. 
PCN's Election Night Coverage Sponsored by Pugliese Associates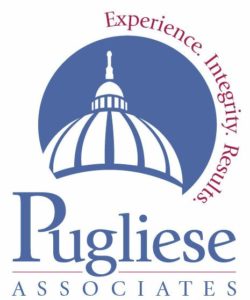 Voting Resources
It's almost time to vote. Are you ready?
Check out the list below to help you get set before election day. 
Pennsylvania made some changes to the voting laws this year. This includes changes to the voter registration deadline, absentee or mail-in ballots, and the straight-party voting button. Learn more about these historic developments from VotesPA here.
Are you eligible to vote? You must be a citizen of Pennsylvania and at least 18 years of age on or before Election Day.
Have you registered to vote? The deadline to register is 15 days prior to an election. October 19 is the last day to register to vote in the November 3 General Election. Don't wait! Register for the first time or update your current registration here.
Do you know where your polling place is? Check out the Department of State's Polling Place Search Tool to locate your polling place for Election Day.
Can't make it to the polls on election day? Mail-in and absentee ballots allow any registered Pennsylvania citizen to vote by mail. You can find out more about the different ballots and apply here. Last day to apply for a ballot is TBA
Where can you get Election Night results? PCN! Join us on November 3, at 9 PM.  The night's lineup includes the official results and  expert analysis from political pundits. You can find official election results from the Department of State here.