Columbia County, PA
In September of 2022, PCN brought you to Columbia County, PA. Immerse yourself in the county's rich culture and meet the Pennsylvanians who make Columbia County a unique place to live.
Columbia County is home to 19 covered bridges, the largest agricultural fair in Pennsylvania, Knoebel's Amusement Park, and so much more. Nestled in the Susquehanna Riverlands, the county is known as a gateway to the great outdoors and boasts an abundance of recreational activities. Between the mountains and rivers, you'll discover communities filled with thriving businesses and restaurants, art and culture, and history. Other highlights include:
Coverage of the annual Covered Bridge Festival
PCN Profiles episode featuring Jim Roth, the winningest football coach in Pennsylvania history
PCN Tours of the Berwick Historical Society, Catawissa Railroad Co, and Jackson Mansion
Feature Information
Pennsylvania's Neighborhood: Columbia County Features
** Times and dates are subject to change.
Monday, September 5
| Time | Program Name | Program Description |
| --- | --- | --- |
| 7:00 PM | Bloomsburg Fair | See Pennsylvania's largest agricultural fair and what makes it so special during the premiere of Pennsylvania's Neighborhood. |
| 7:45 PM | Building Pennsylvania: Historic Homes of Berwick Area | Walk alongside the Susquehanna River and look at the historic homes of Berwick, PA. |
| 8:05 PM | It's History!: Stuart Tank Memorial Association | The Stuart Tank Memorial Association opened a new museum to pay tribute to the Stuart Tank, a machine used during World War II. |
| 8:30 PM | Covered Bridge Festival | Visit one of the largest craft festivals on the East Coast and discover what makes this festival so unique. |
| 8:55 PM | PCN Profiles: Lacy Dalton | If you are a fan of country music, you owe it to yourself to hear the stories of one of the great country singers of the '80s. |
| 9:55 PM | It's History! Berwick Historical Society | Visit the Berwick Historical Society and get insight into the town's history and its residents. |
| 10:10 PM | Building Pennsylvania: Historic Homes of Berwick Area | Walk alongside the Susquehanna River and look at the historic homes of Berwick, PA. |
| 10:30 PM | On The Issues: County Commissioner Chris Young | Columbia County Commissioner Chris Young was elected to the position in 2000. Hear his perspective on issues facing Columbia County residents. |
| 10:45 PM | WWII: ITOW - John Paul | WWII Veteran John Paul, of Bloomsburg, will share his experiences as a radioman 2nd Class in the U.S. Navy |
Tuesday, September 6
| Time | Program Name | Program Description |
| --- | --- | --- |
| 7:00 PM | Berwick WWII Weekend | This annual event hosts WWII reenactments, military encampments, weaponry demonstrations, and more. |
| 7:30 PM | PCN Profiles: Paul Hartzell | Paul Hartzell is a former Major League Baseball (MLB) pitcher, best known for his playing career with the Los Angeles Angels |
| 8:10 PM | PCN Tours: Knoebel's Amusement Resort | Knoebel's Amusement Resort is America's largest free-admission amusement park. |
| 8:40 PM | North Shore Railroad Company | North Shore Railroad Co. is composed of 6 short-line railroads across Central Pennsylvania. |
| 9:00 PM | In Your Neighborhood: Rolling Hills Red Deer Farm | Interview with the owners of Rolling Hills Red Deer Farm. The farm raises more than 400 red deer. Program courtesy of Service Electric TV2. |
| 9:15 PM | It's History!: Jackson Mansion | Tour the home of Colonel Clarence Jackson, a native of Berwick, PA. Jackson is most known for his activity in the American Civil War. |
| 9:45 PM | Keystone Cuisine: Big Dan's BBQ | Tour Big Dan BBQ's new space and meet the man behind the famous slow-smoked BBQ spot in Catawissa, PA. |
| 10:15 PM | On The Issues: Rep. David Millard | Hear from Representative David Millard on issues facing the 109th legislative district in Columbia County. |
Wednesday, September 7
| Time | Program Name | Program Description |
| --- | --- | --- |
| 7:00 PM | It's History!: Centralia | Learn more about Pennsylvania's "Ghost Town" and the history that caused its population decline. |
| 7:30 PM | PCN Profiles: Jim Roth | Jim Roth is the all-time winningest Pennsylvania high school football coach with over 450 career victories in his 38 years of coaching. |
| 8:00 PM | Geisinger Health | Sit down with leaders from Geisinger Health to discuss updates in healthcare and their response to the COVID-19 Pandemic. |
| 8:25 PM | It's History!: The Bloomsburg Children's Museum | The Bloomsburg Children's Museum is home to 50+ exhibits for visitors ages 1-101. |
| 8:50 PM | Bloomsburg Theatre Ensemble | BTE was founded in 1978 with the mission to highlight the importance of theatre in its community. |
| 9:20 PM | On The Issues: Congressman Dan Meuser | Hear from Representative David Millard on issues facing Pennsylvania's 9th congressional district. |
| 9:35 PM | Columbia County Historical Society Old Photos | Take a look at the old photos collection with the Columbia County Historical Society. |
Thursday, September 8
| Time (TBA) | Program Name | Program Description |
| --- | --- | --- |
| 7:00 PM | PCN Tours: "House of Horrors" Building Inspection, Northeast Training Institute | This "House of Horrors" program provides homeowners and inspectors with information on common home inspection problems. |
| 7:45 PM | It's History!: Catawissa Railroad Company | Take a closer look at the preserved cabooses used on the Catawissa Railroads. |
| 8:00 PM | Keystone Cuisine: Hog's Hollow Saloon | Get a taste of Hog's Hollow Saloon's famous smoked meats, BBQ, and more. |
| 8:25 PM | PCN Profiles: Henry Hynoski | . Henry Hynoski is a former American NFL fullback, best known for his career with the New York Giants from 2011-2014. |
| 8:55 PM | In Your Neighborhood: Incredible Popcorn | Interview with Incredible Popcorn, a popcorn shop serving up delicious popcorn for over 15 years. Courtesy of Service Electric TV2. |
| 9:10 PM | North Shore Railroad Company | North Shore Railroad Co. is composed of 6 short-line railroads across Central Pennsylvania. |
| 9:30 PM | On The Issues: Senator John Gordner | Hear from Senator John Gordner on issues facing the 27th district of Columbia County. |
| 9:45 PM | In Your Neighborhood: Rolling Hills Red Deer Farm | Interview with the owners of Rolling Hills Red Deer Farm. The farm raises more than 400 red deer. Program courtesy of Service Electric TV2. |
| 10:00 PM | PCN Tours: "House of Horrors" Building Inspection, Northeast Training Institute | This "House of Horrors" program provides homeowners and inspectors with information on common home inspection problems. |
| 10:45 PM | It's History!: Catawissa Railroad Company | Take a tour of the Catawissa Railroad Company to see the historically preserved cabooses. |
Friday, September 9
| Time | Program Name | Program Description |
| --- | --- | --- |
| 7:00 PM | Game of the Week: Loyalsock vs. Southern Columbia | Watch the Loyalsock vs. Southern Columbia football game LIVE. |
| 10:00 PM | Bloomsburg Fair | See Pennsylvania's largest agricultural fair and what makes it so unique during the premiere of Pennsylvania's Neighborhood. |
| 10:45 PM | Covered Bridge Festival | Visit one of the largest craft festivals on the East Coast and discover what makes this festival so unique. |
| 11:10 PM | PA Books: The Sons of Molly Maguire | Author Mark Bulik recounts the ethnic, religious, and political conflicts of the secret society, the Molly Maguires, made up of Irish peasant assassins. |
Free to Watch - Pennsylvania's Neighborhood: Columbia County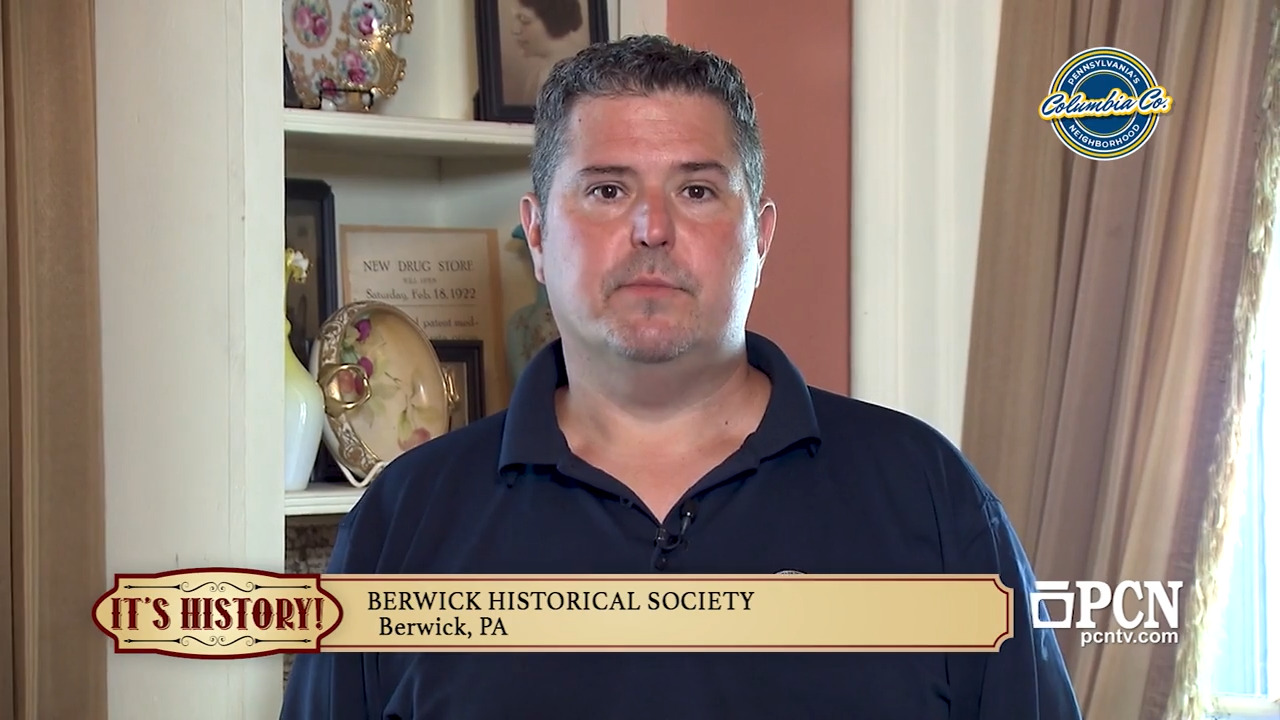 Berwick Historical Society, It's History! - Pennsylvania's Neighborhood: Columbia County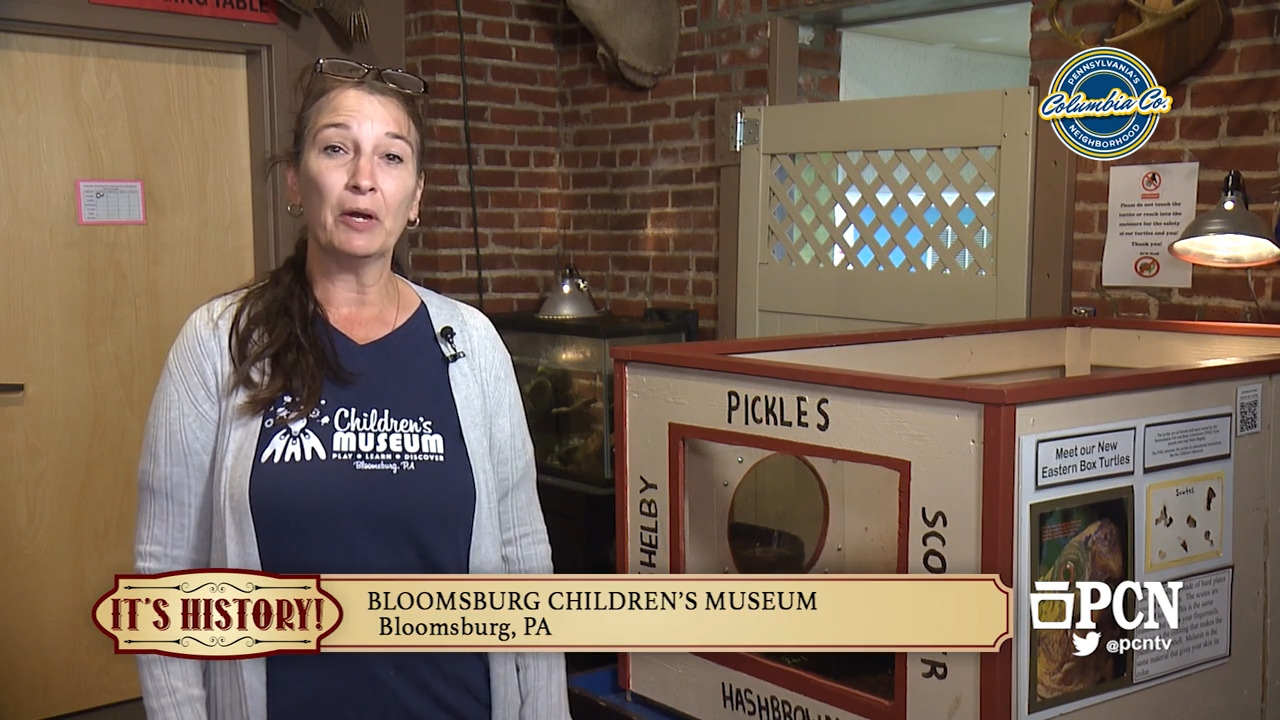 Bloomsburg Children's Museum, It's History! - Pennsylvania's Neighborhood: Columbia County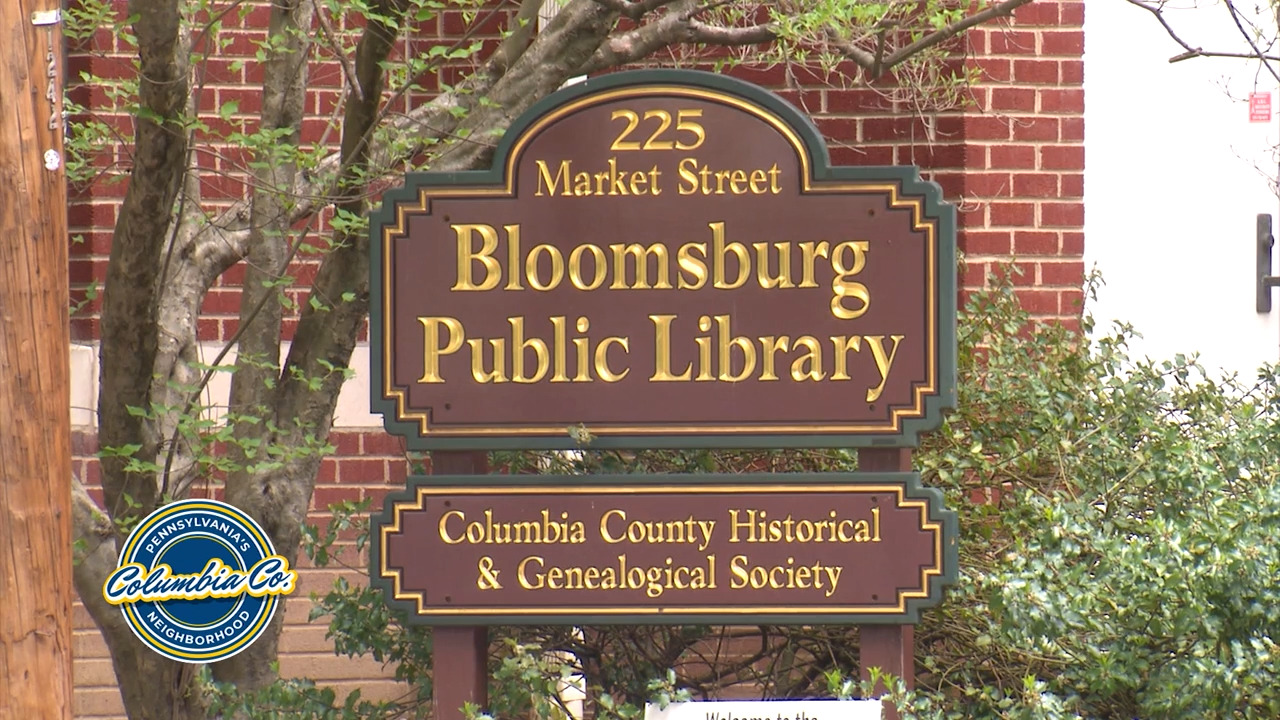 Columbia County Historical and Genealogical Society, Pennsylvania's Neighborhood: Columbia County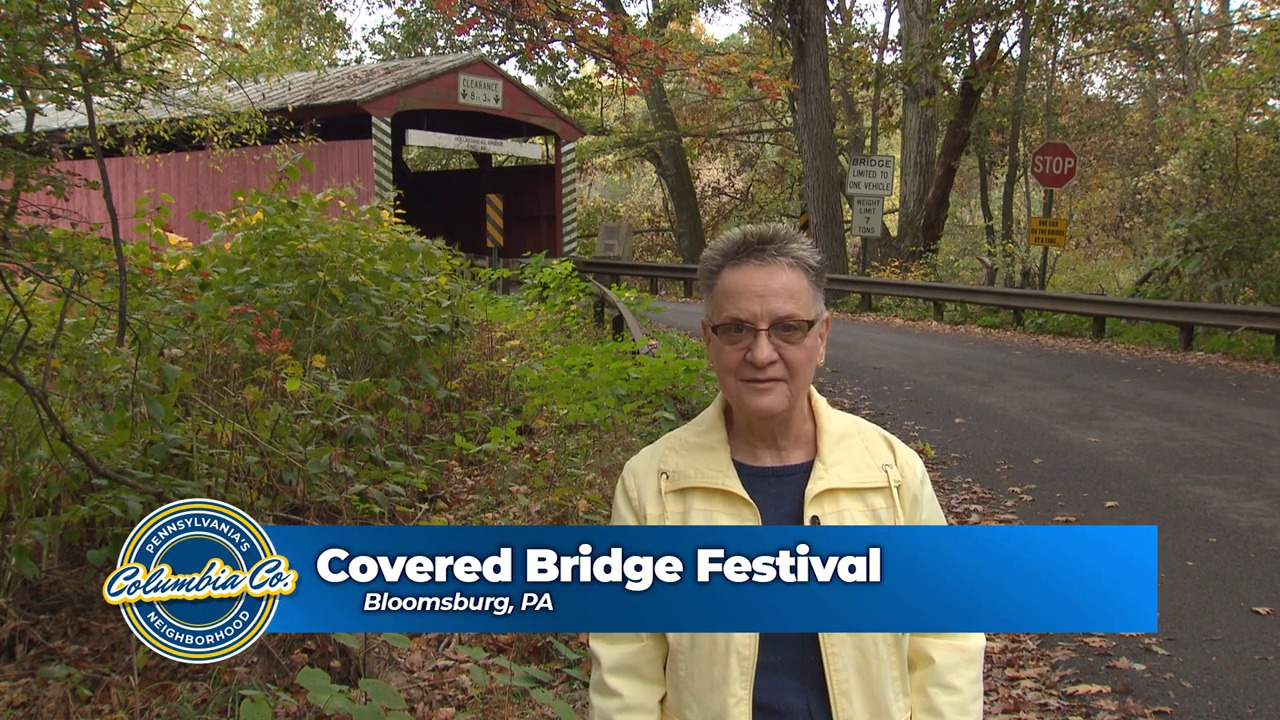 Covered Bridge Festival, Pennsylvania's Neighborhood: Columbia County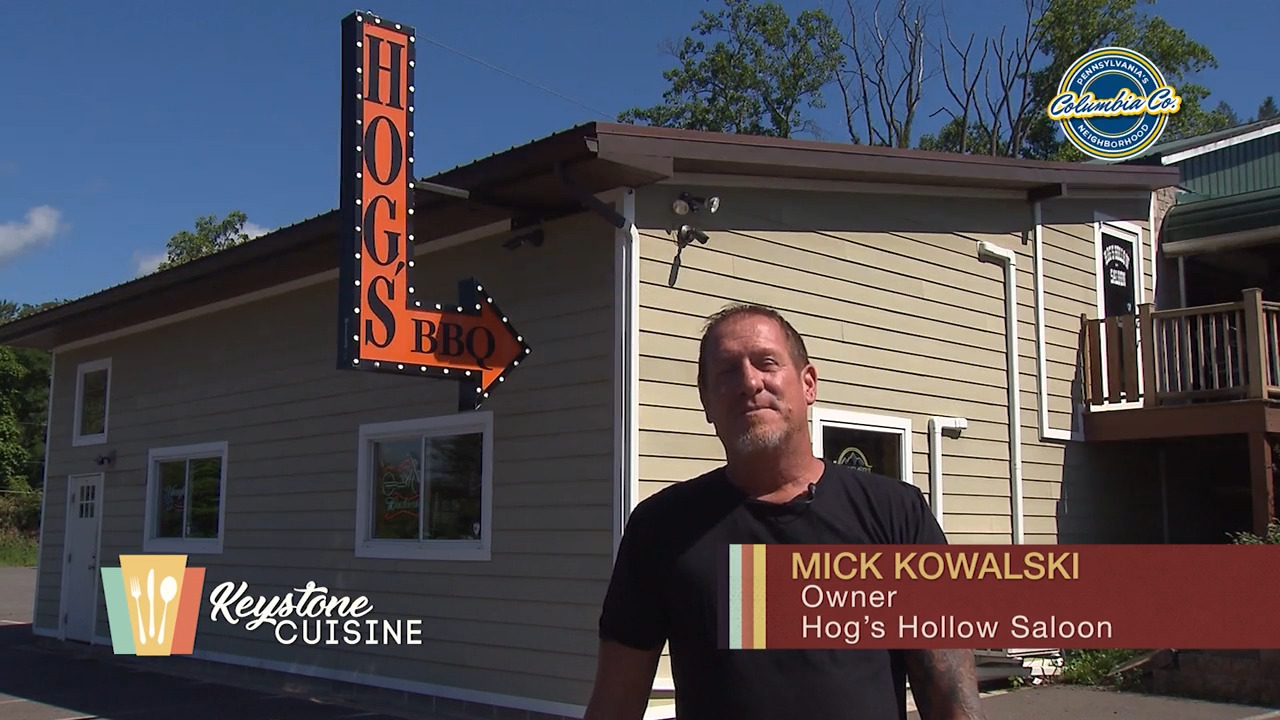 Hog's Hollow Saloon, Keystone Cuisine - Pennsylvania's Neighborhood: Columbia County
On Demand - Pennsylvania's Neighborhood: Columbia County History and Culture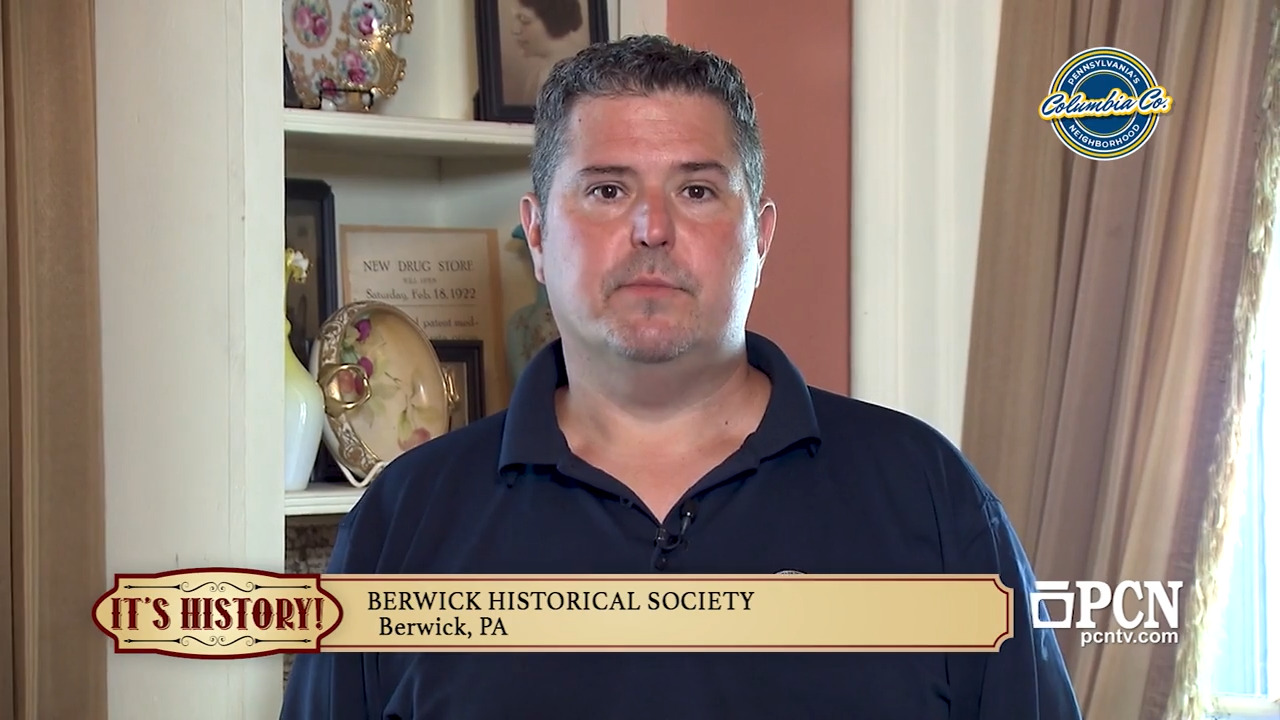 Berwick Historical Society, It's History! - Pennsylvania's Neighborhood: Columbia County
Berwick WWII Weekend, Pennsylvania's Neighborhood: Columbia County
Big Dan's BBQ, Keystone Cuisine - Pennsylvania's Neighborhood: Columbia County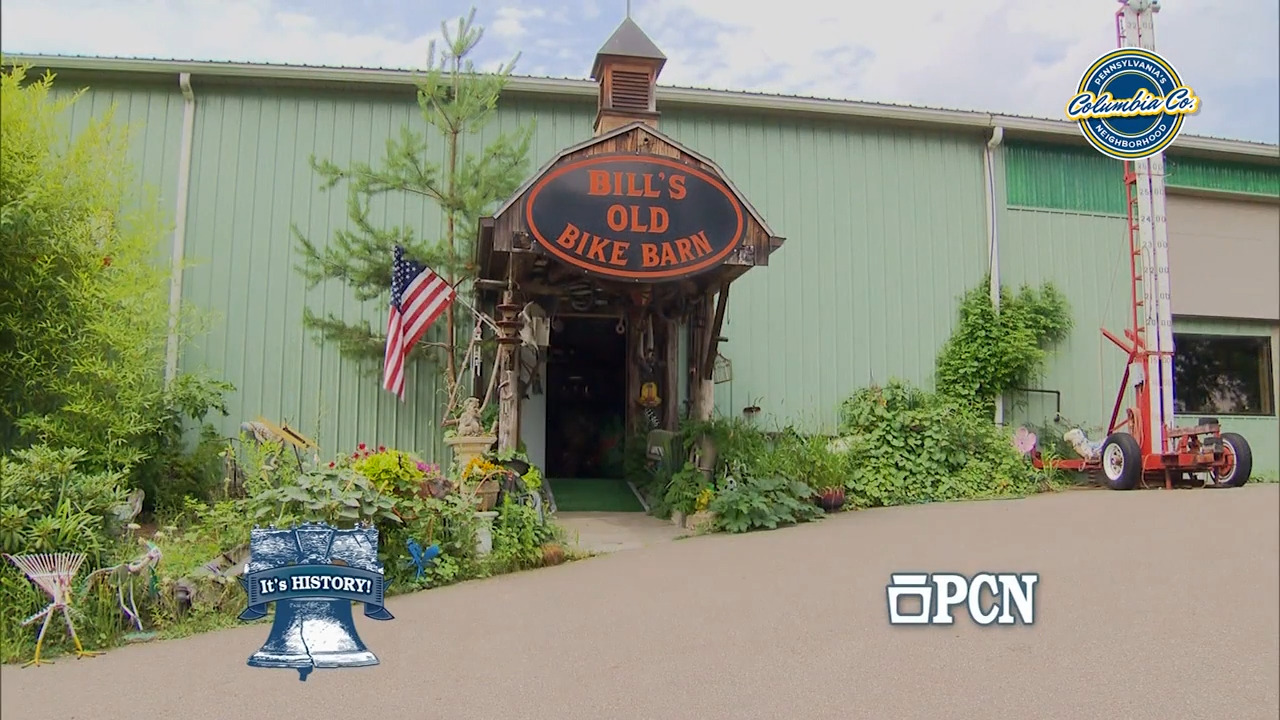 Bill's Old Bike Barn, It's History! - Pennsylvania's Neighborhood: Columbia County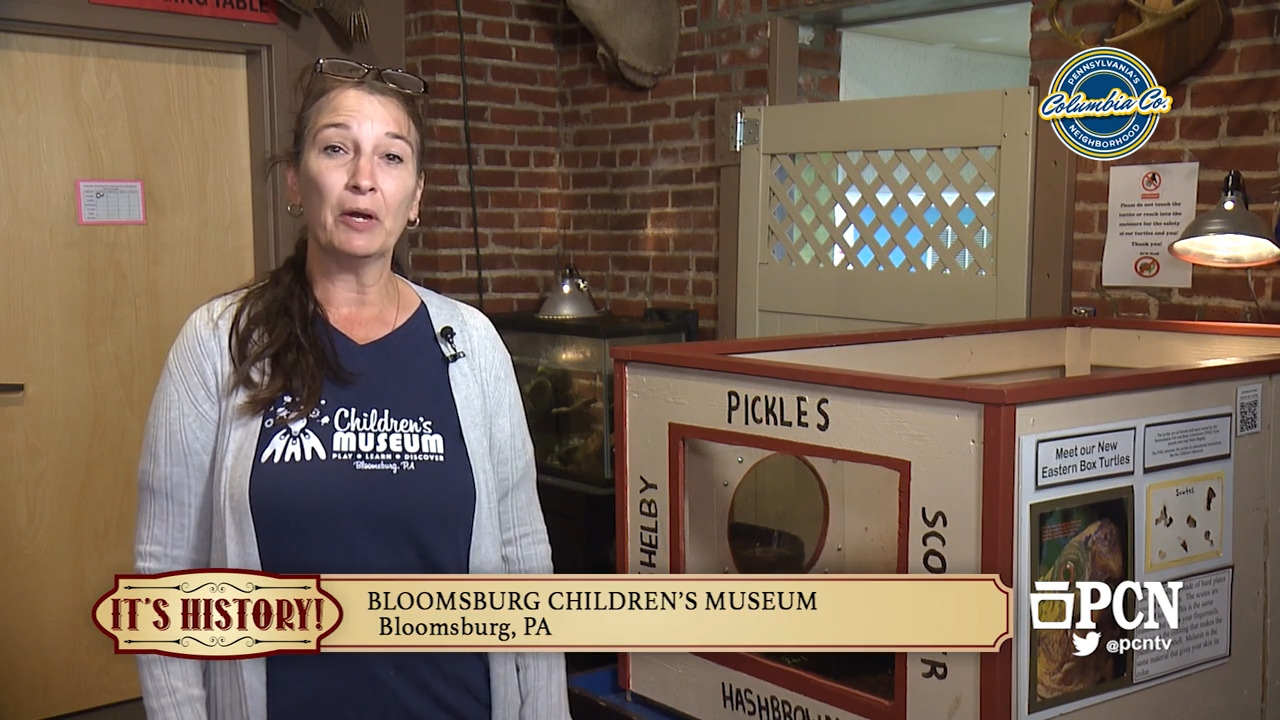 Bloomsburg Children's Museum, It's History! - Pennsylvania's Neighborhood: Columbia County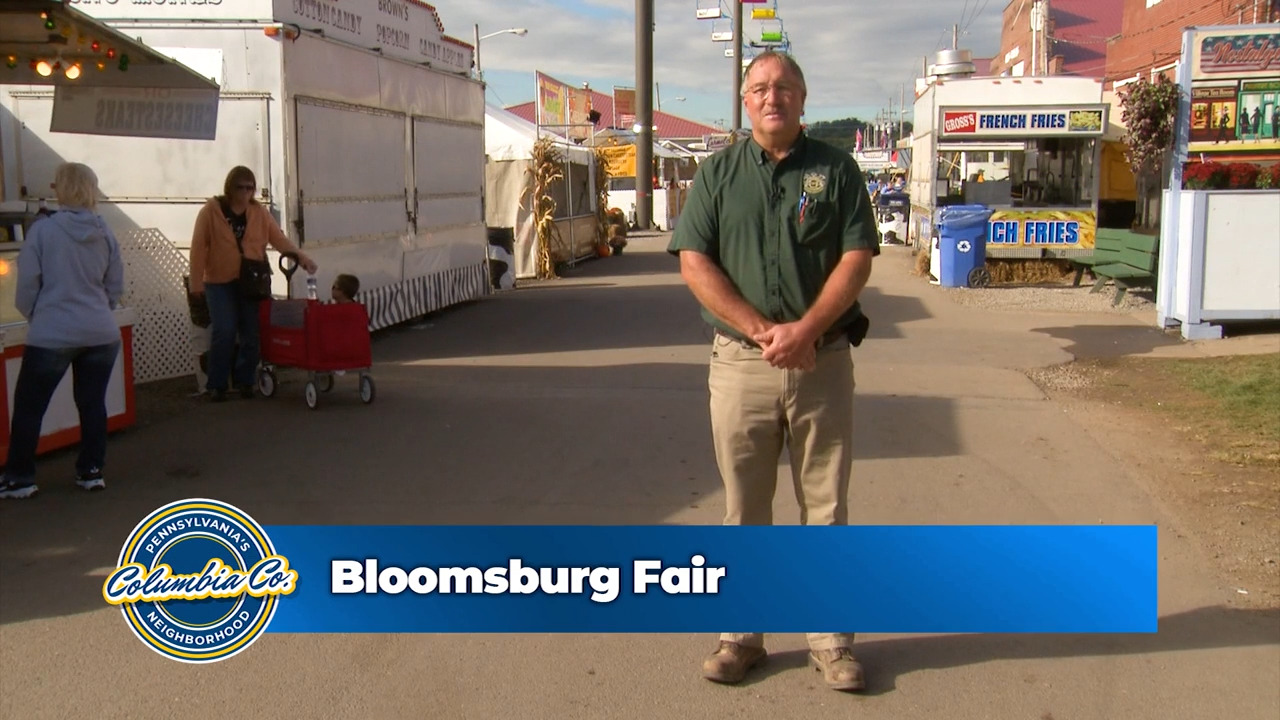 Bloomsburg Fair, Pennsylvania's Neighborhood: Columbia County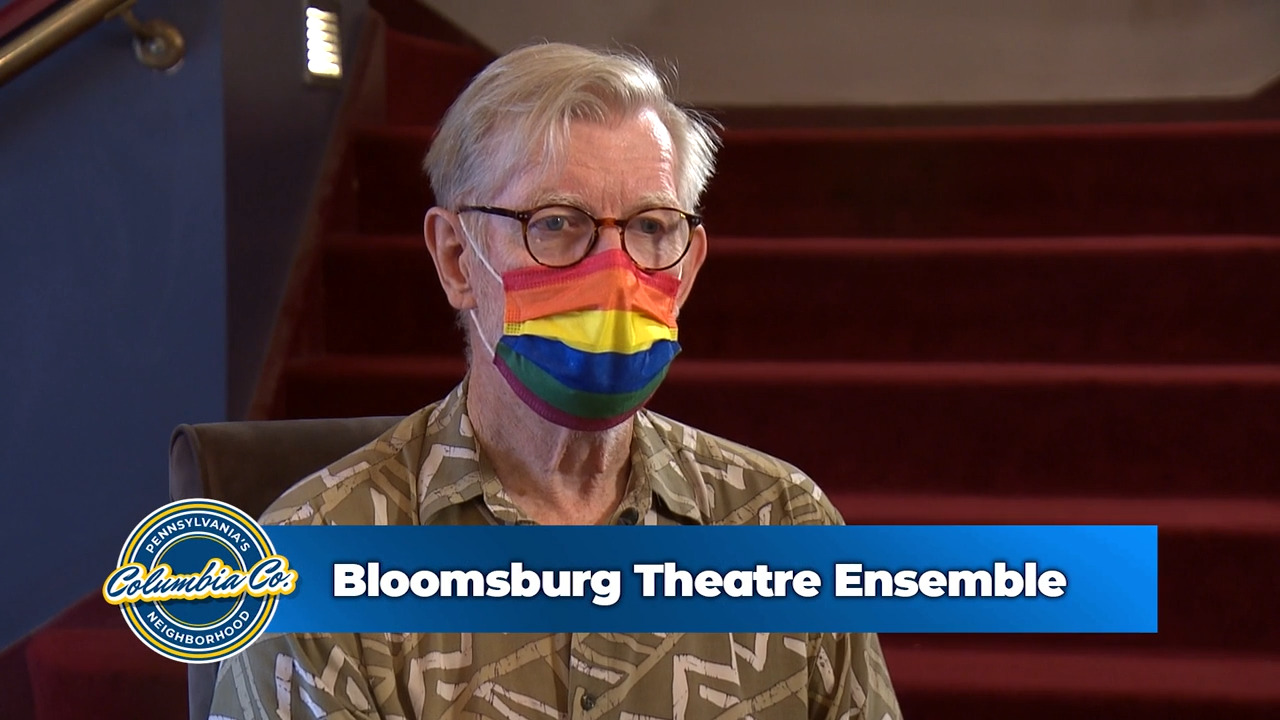 Bloomsburg Theatre Ensemble, Pennsylvania's Neighborhood: Columbia County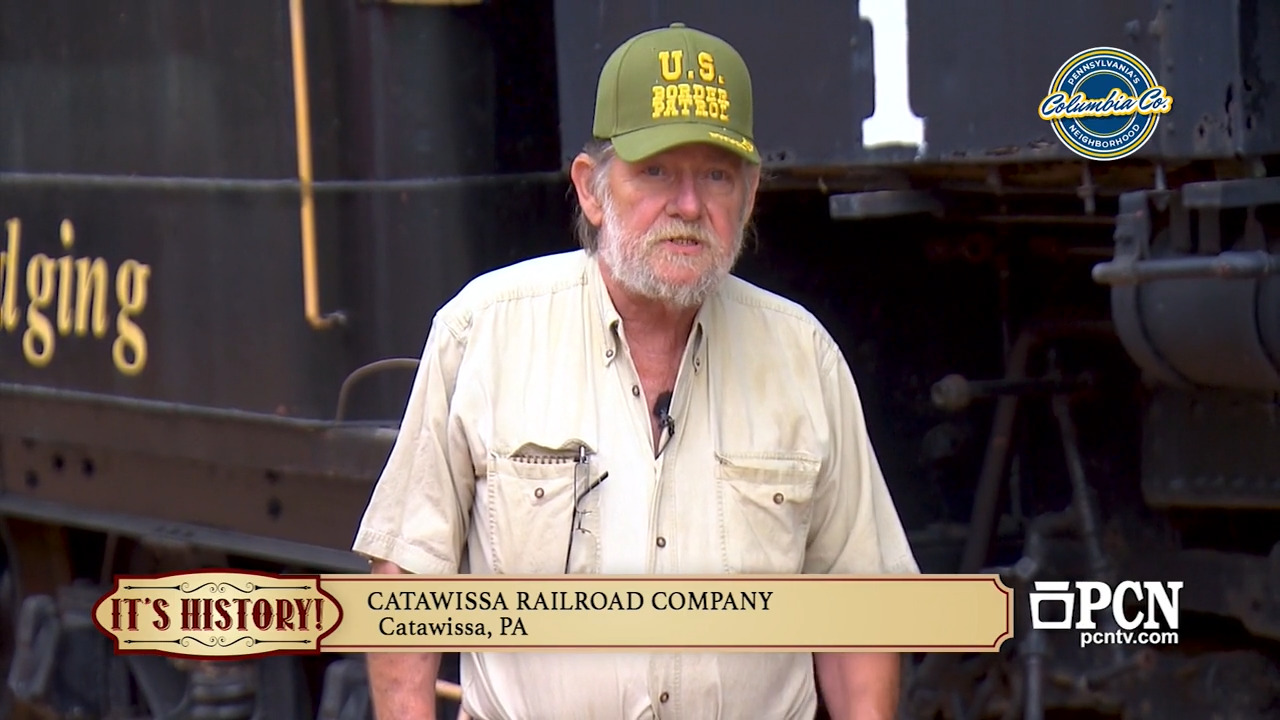 Catawissa Railroad, It's History! - Pennsylvania's Neighborhood: Columbia County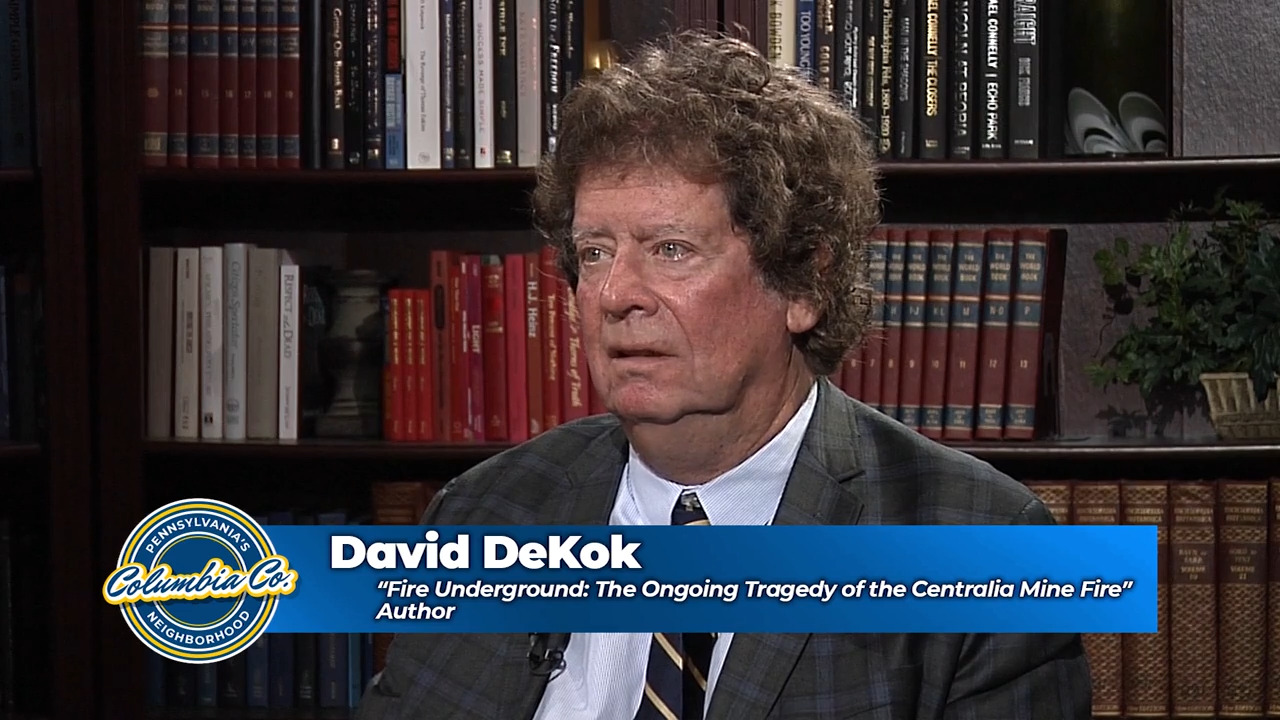 Centralia, Pennsylvania's Neighborhood: Columbia County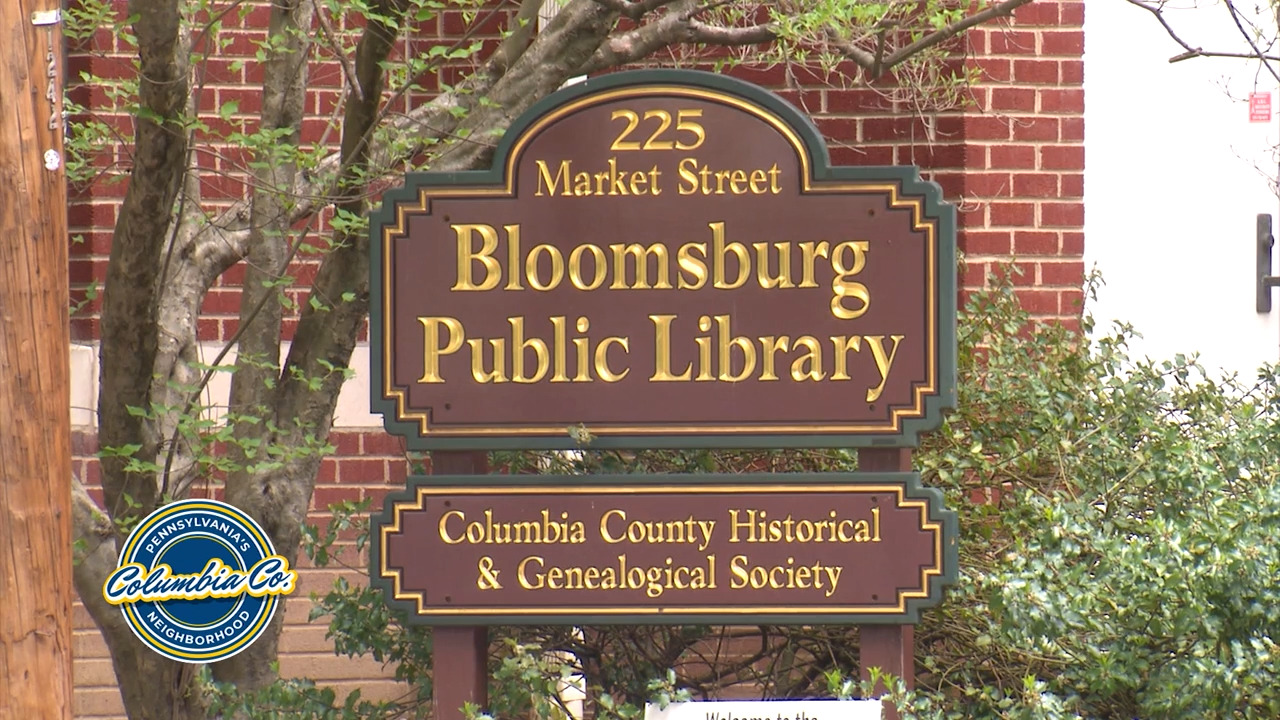 Columbia County Historical and Genealogical Society, Pennsylvania's Neighborhood: Columbia County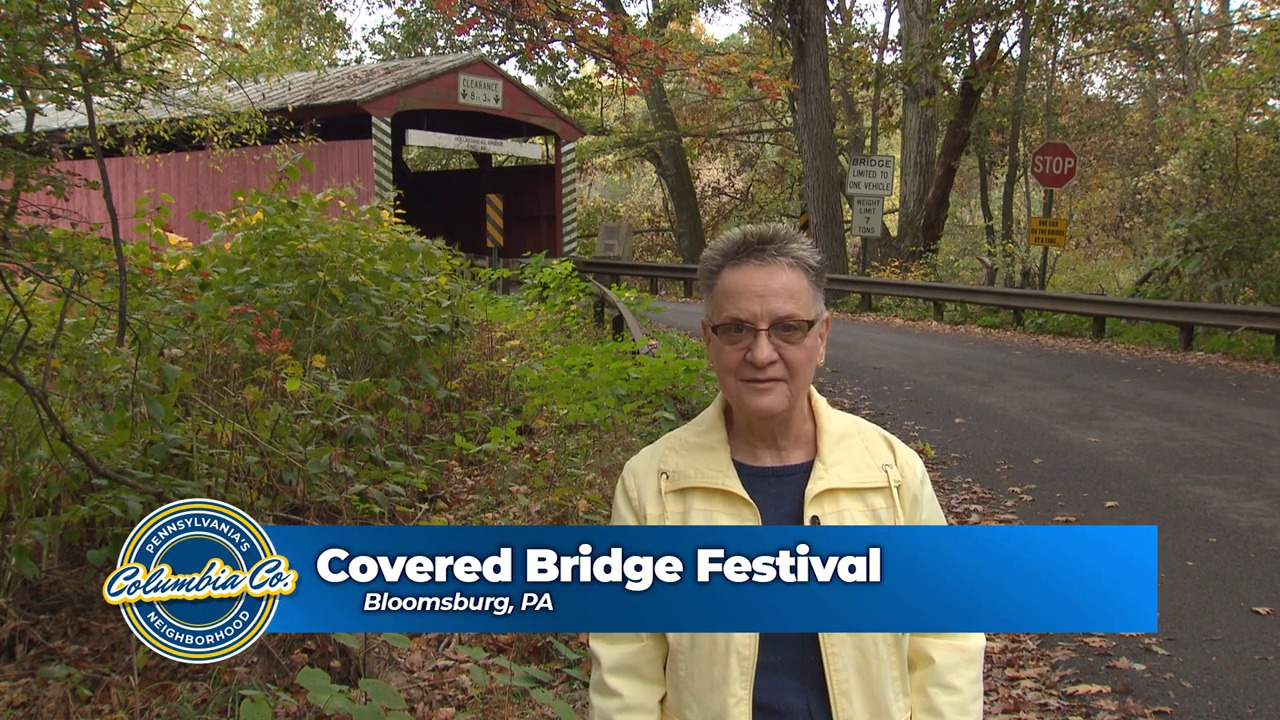 Covered Bridge Festival, Pennsylvania's Neighborhood: Columbia County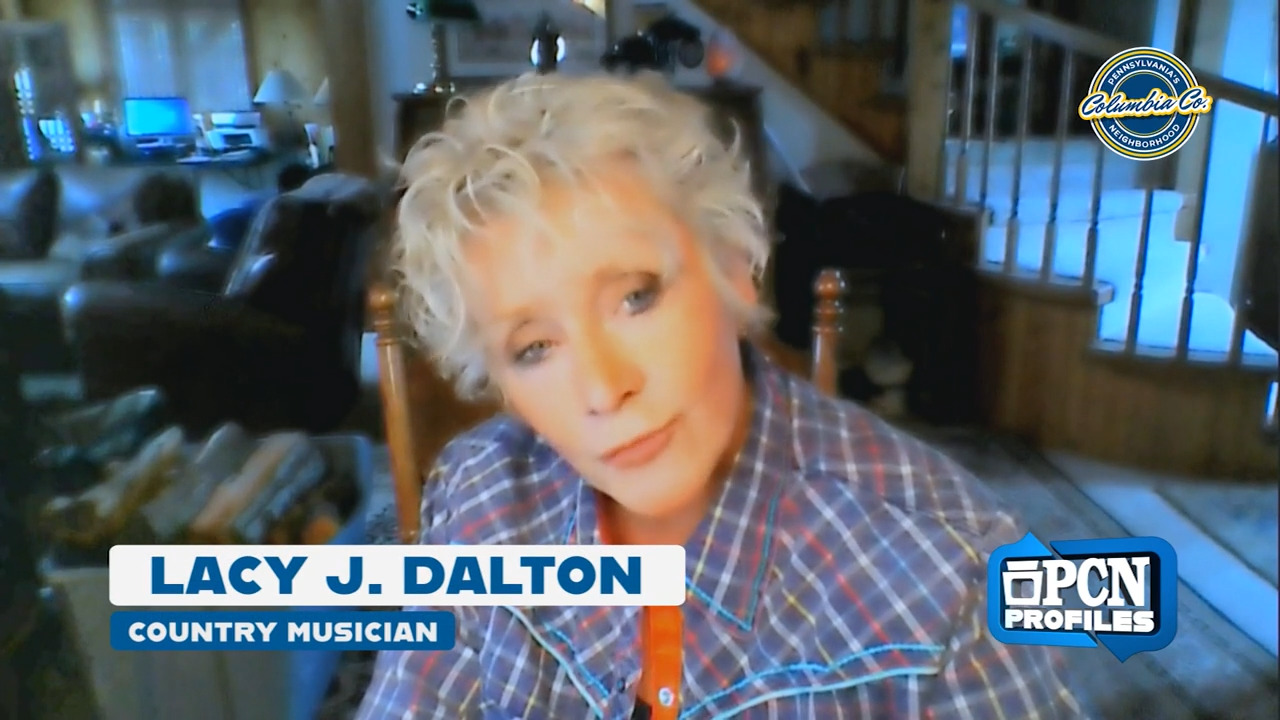 Lacy J. Dalton, PCN Profiles - Pennsylvania's Neighborhood: Columbia County
Historic Homes of Berwick Area, Building PA - Pennsylvania's Neighborhood: Columbia County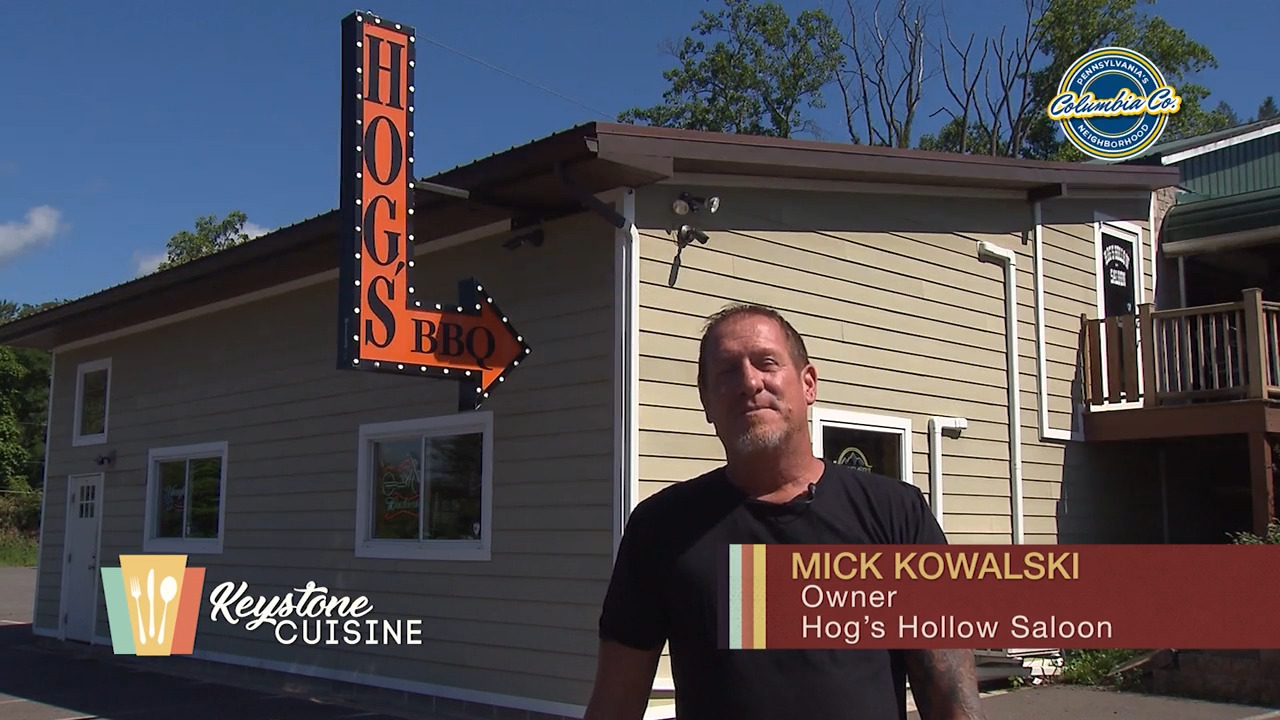 Hog's Hollow Saloon, Keystone Cuisine - Pennsylvania's Neighborhood: Columbia County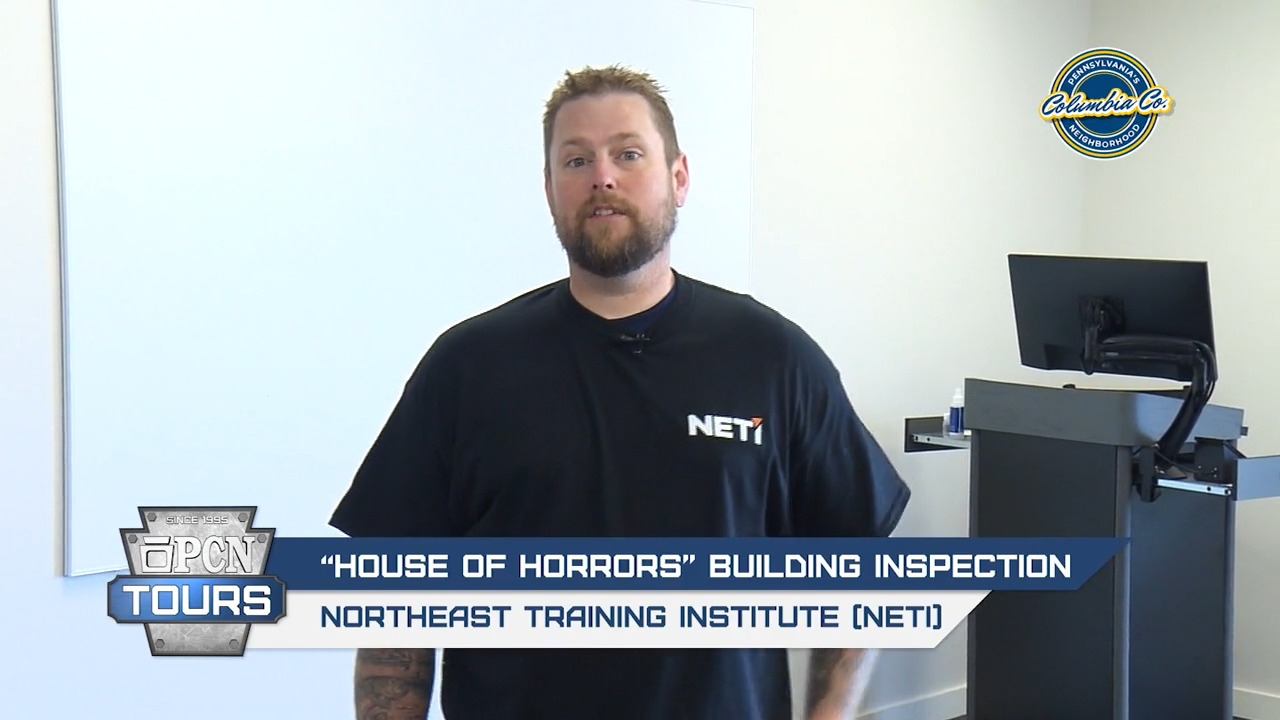 "House of Horrors" Building Inspection, Northeast Training Institute; PCN Tours - Pennsylvania's Neighborhood: Columbia County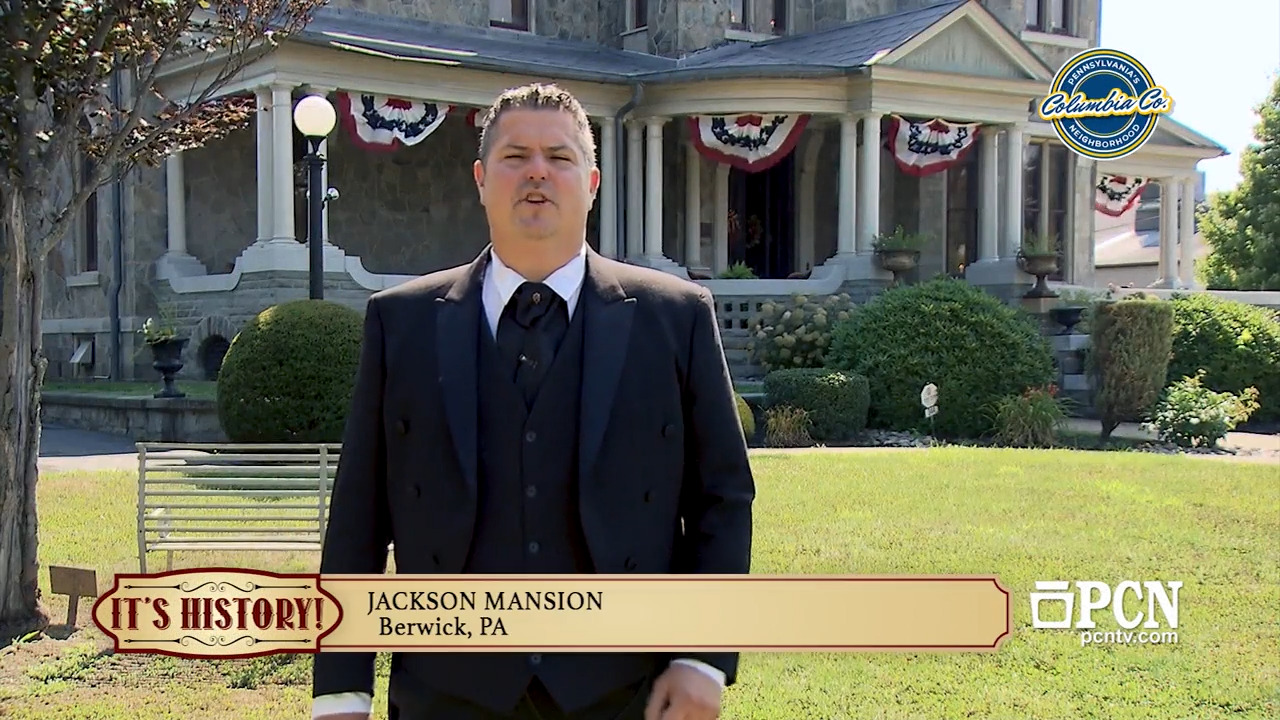 Jackson Mansion, It's History! - Pennsylvania's Neighborhood: Columbia County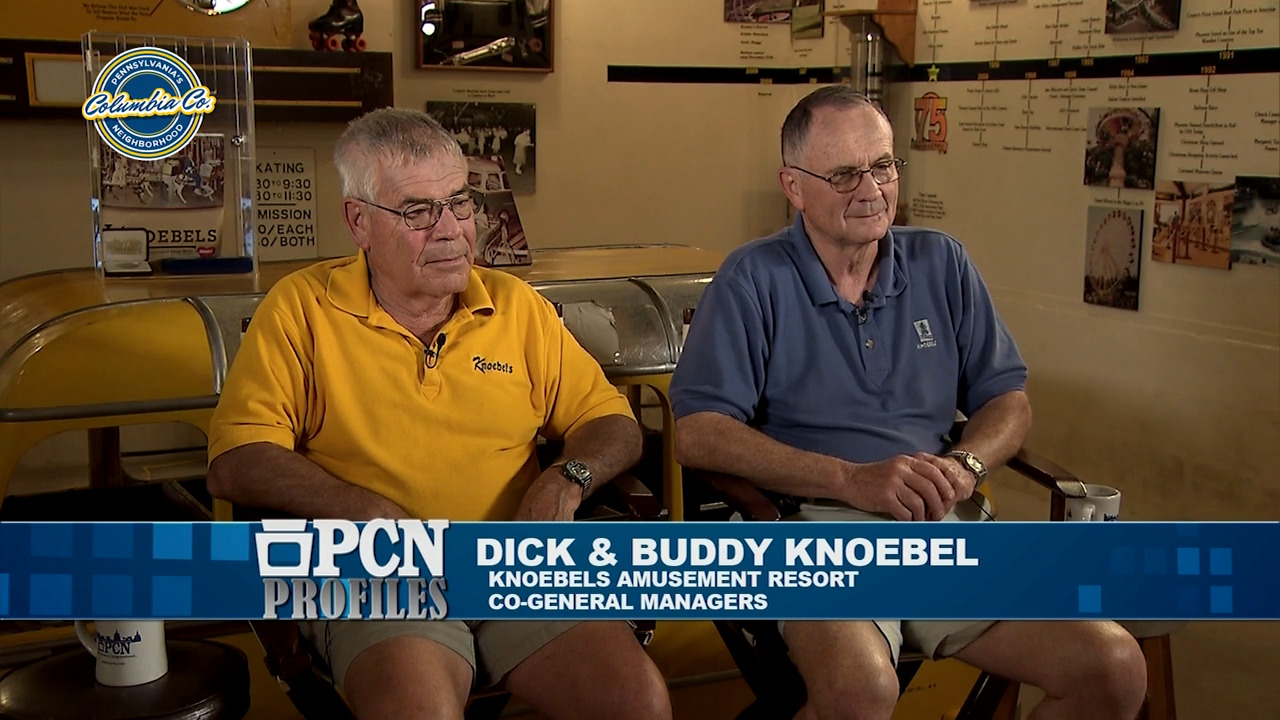 Dick and Buddy Knoebel, PCN Profiles - Pennsylvania's Neighborhood: Columbia County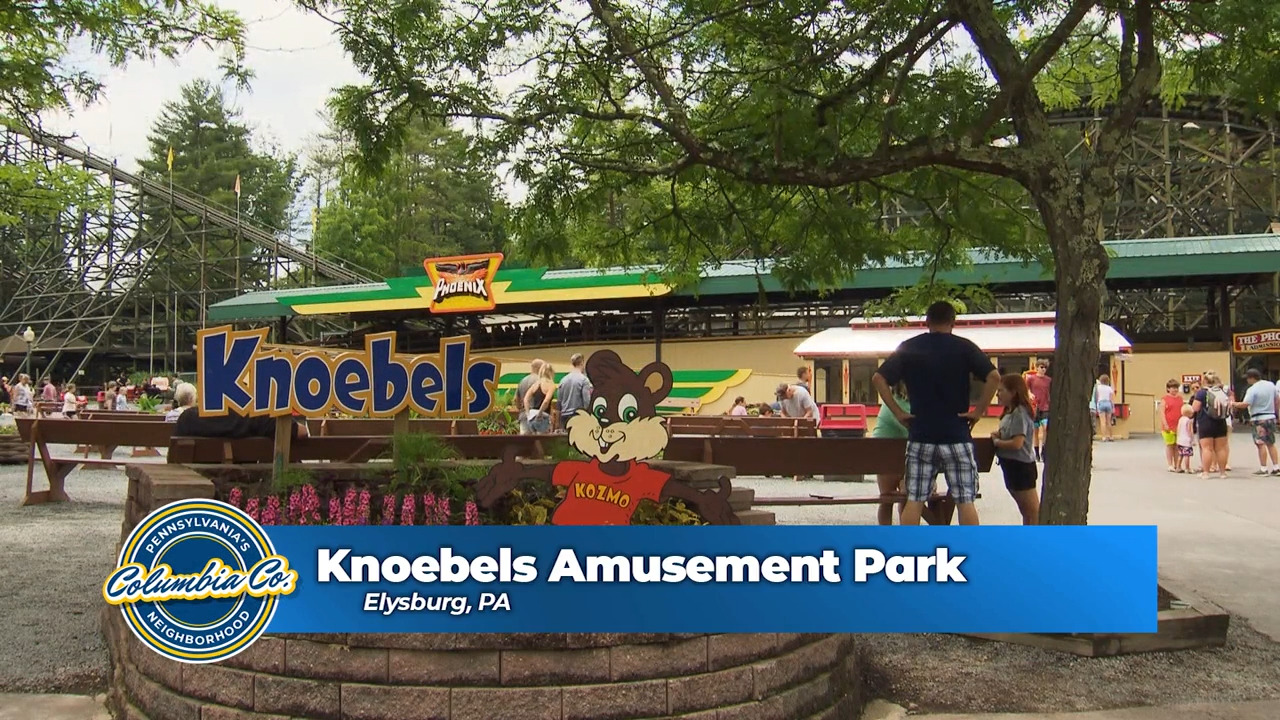 Knoebel's Amusement Park, Pennsylvania's Neighborhood: Columbia County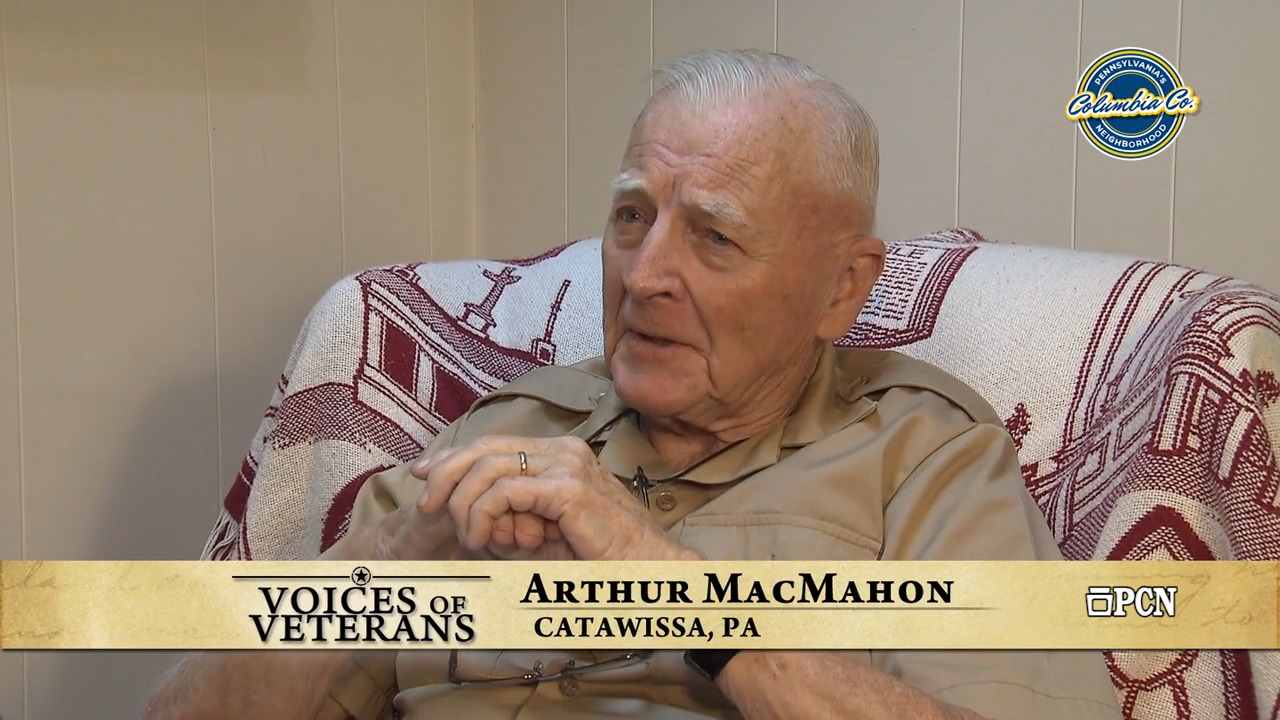 Arthur MacMahon, Voices of Veterans - Pennsylvania's Neighborhood: Columbia County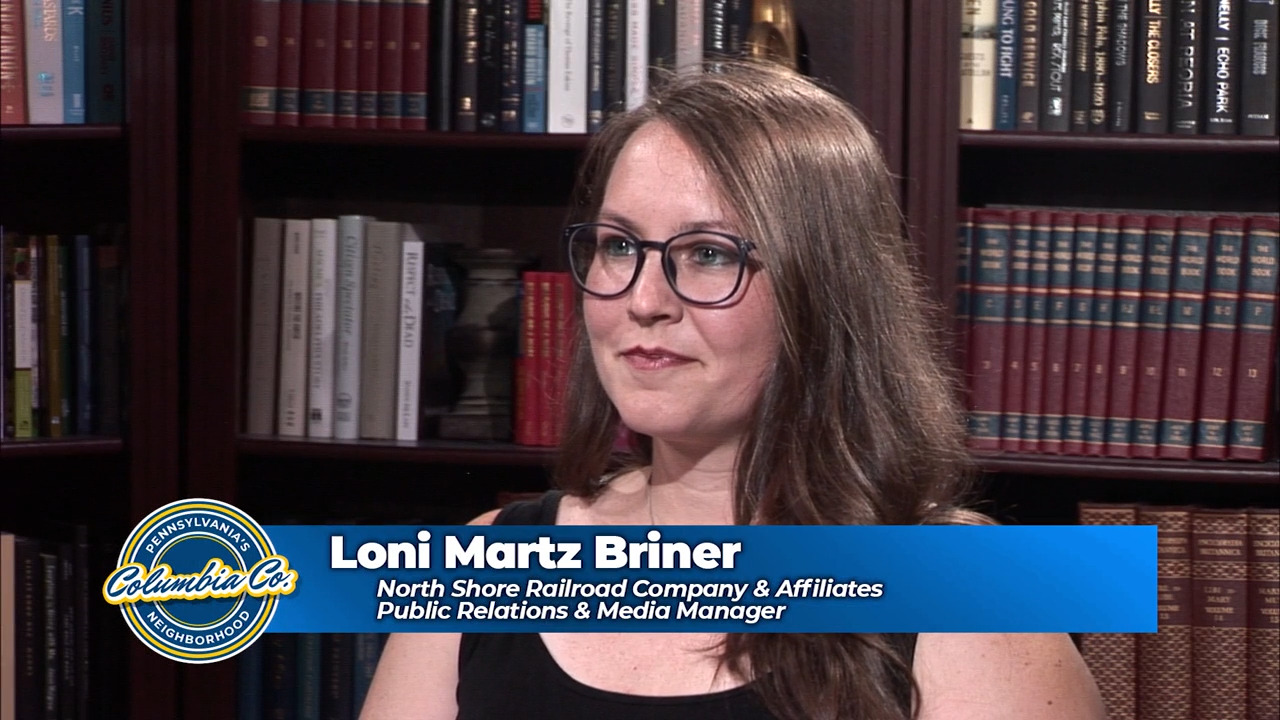 North Shore Railroad Company, Pennsylvania's Neighborhood: Columbia County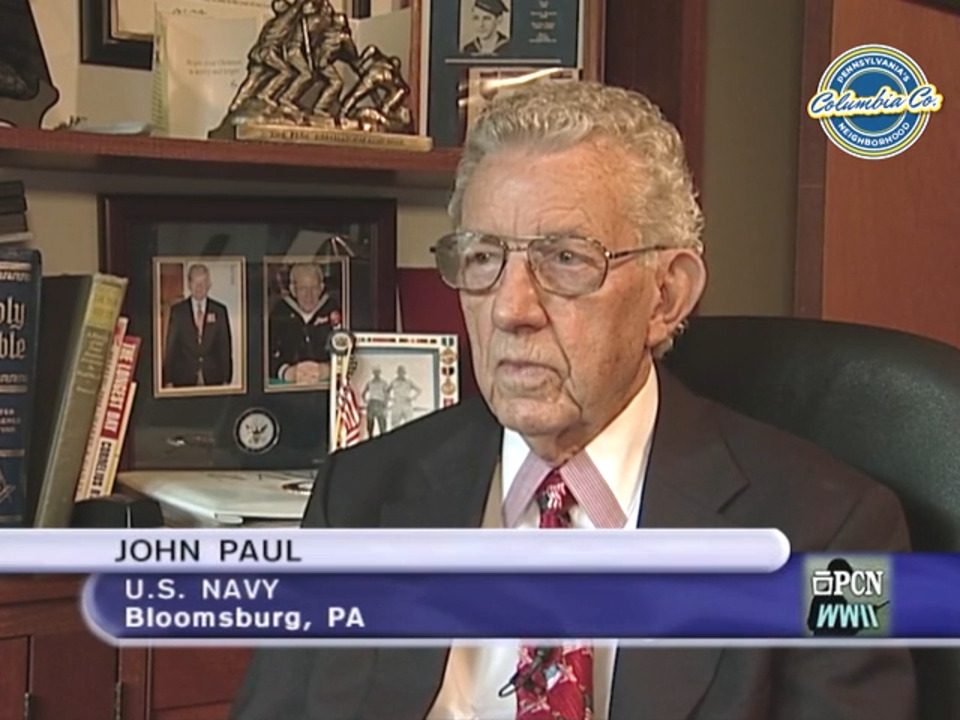 John Paul, World War II: In Their Own Words - Pennsylvania's Neighborhood: Columbia County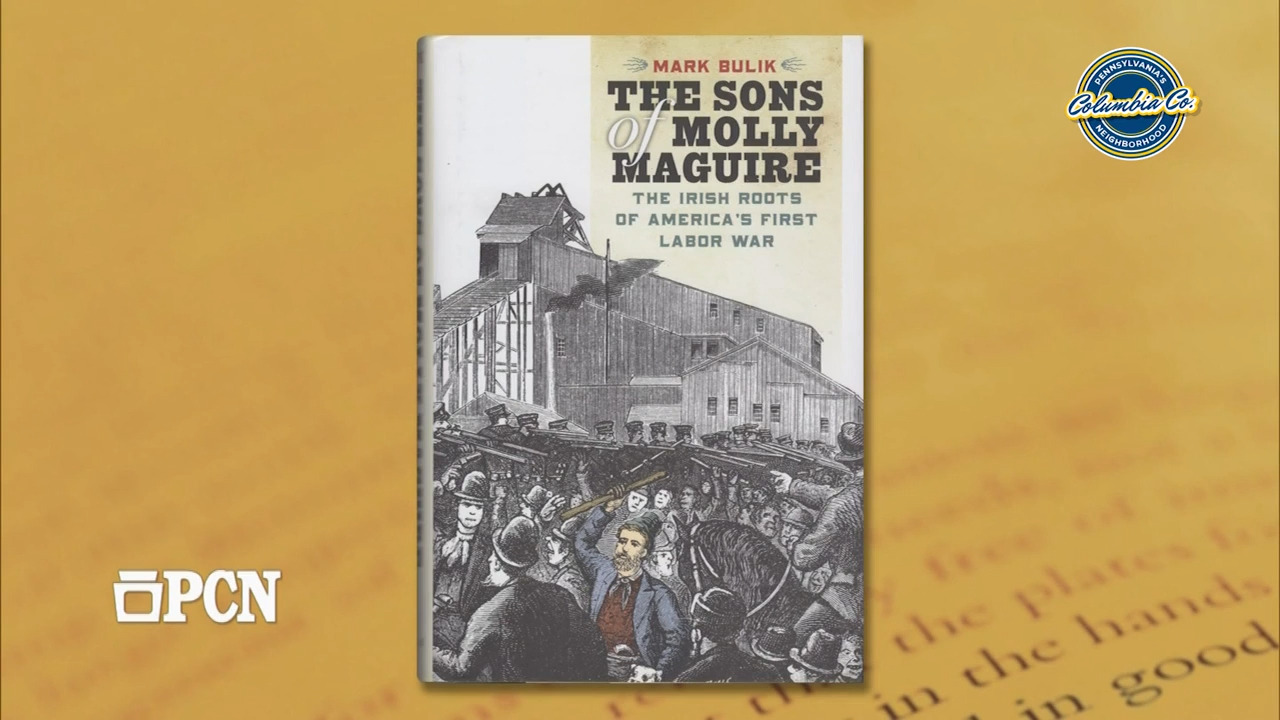 The Sons of the Molly Maguire: The Irish Roots of America's First Labor War, PA Books - Pennsylvania's Neighborhood: Columbia County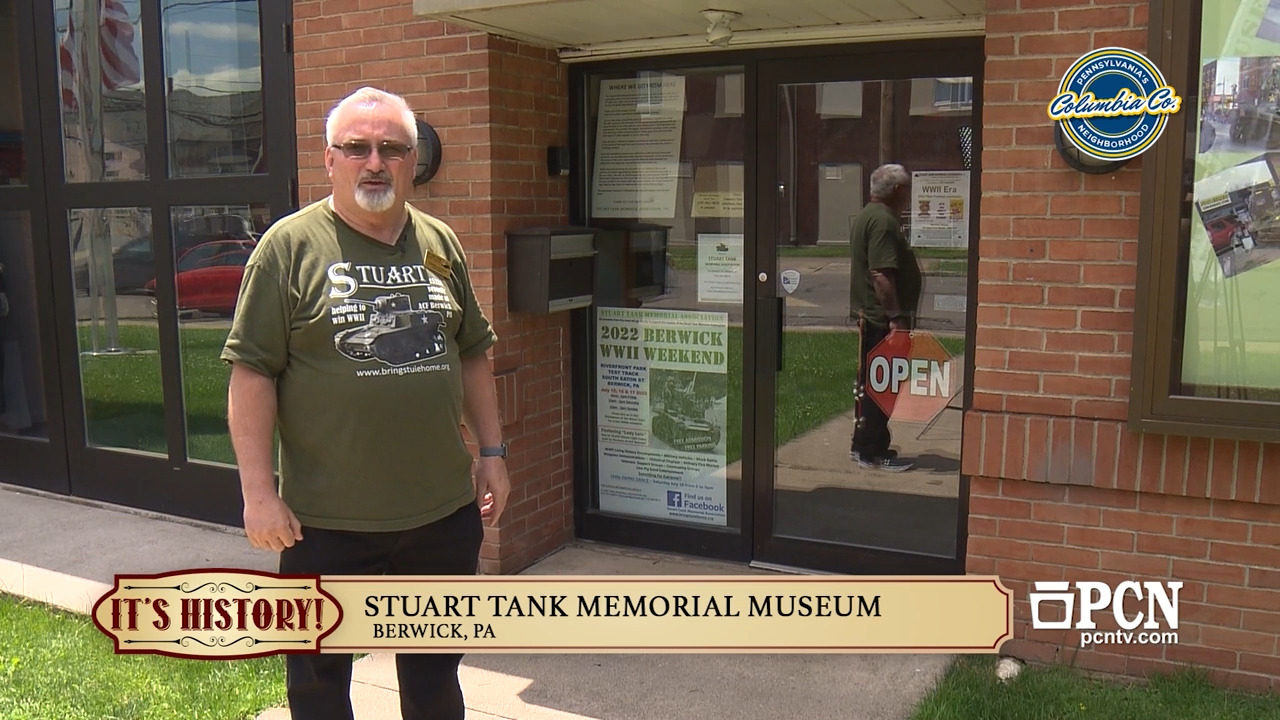 Stuart Tank Memorial Museum, It's History! - Pennsylvania's Neighborhood: Columbia County
On Demand - Pennsylvania's Neighborhood: Columbia County Politics and Policy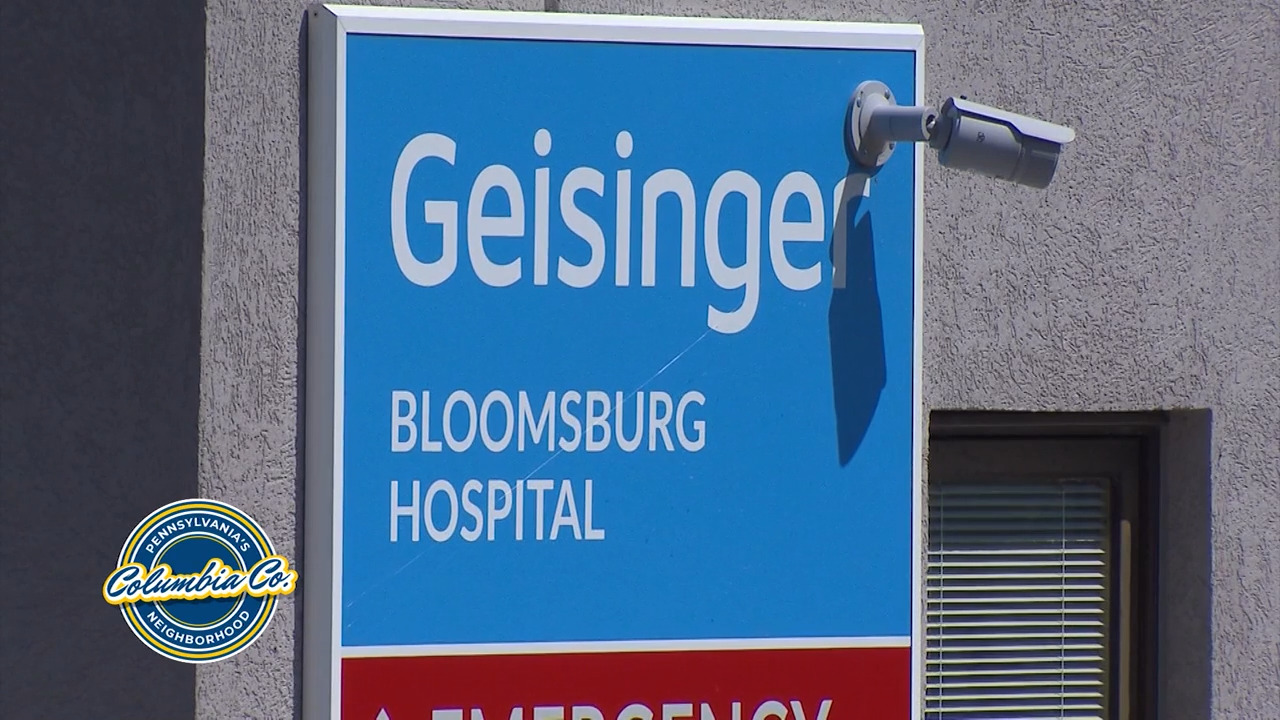 Geisinger Bloomsburg COVID Response, Pennsylvania's Neighborhood: Columbia County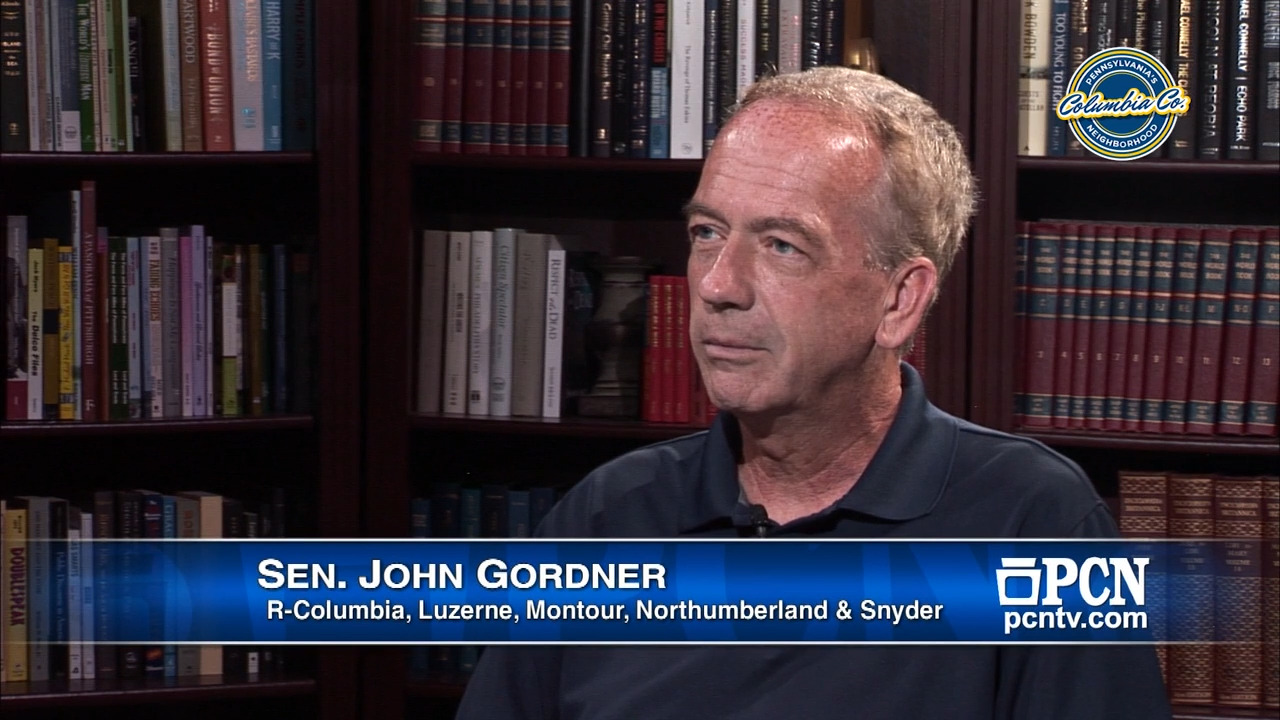 Sen. John Gordner, On the Issues - Pennsylvania's Neighborhood: Columbia County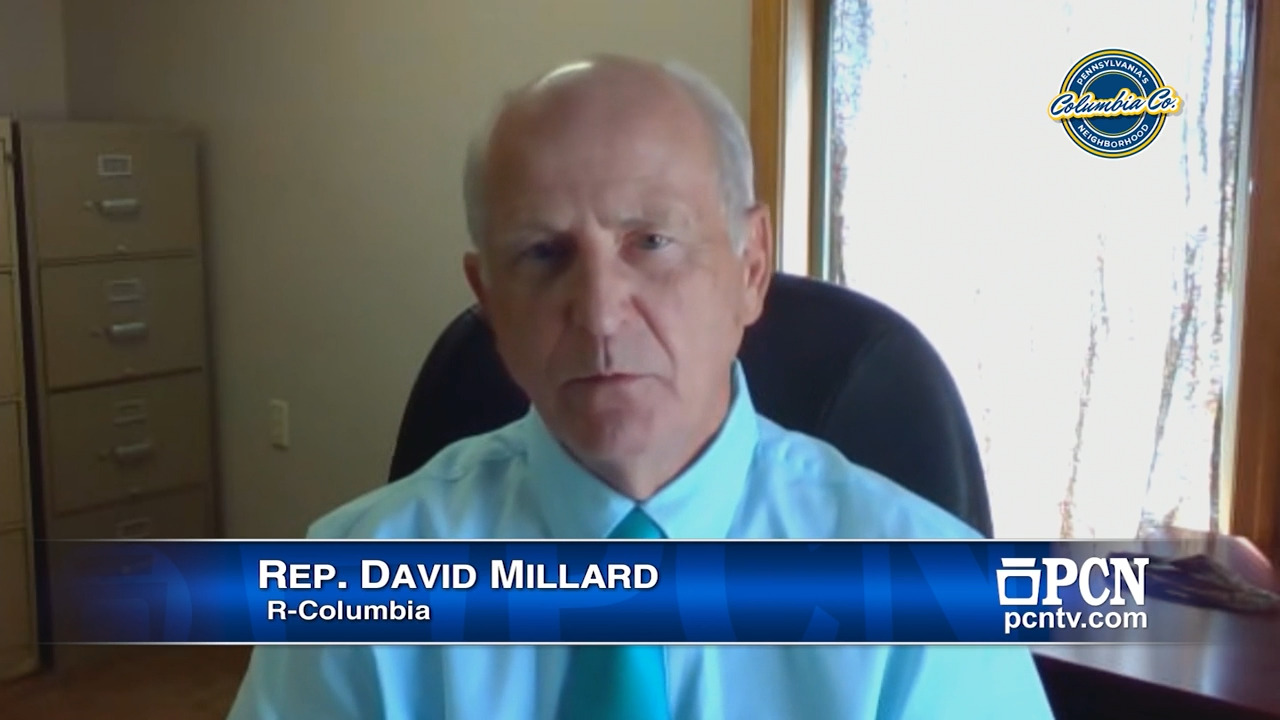 Rep. David Millard, On the Issues - Pennsylvania's Neighborhood: Columbia County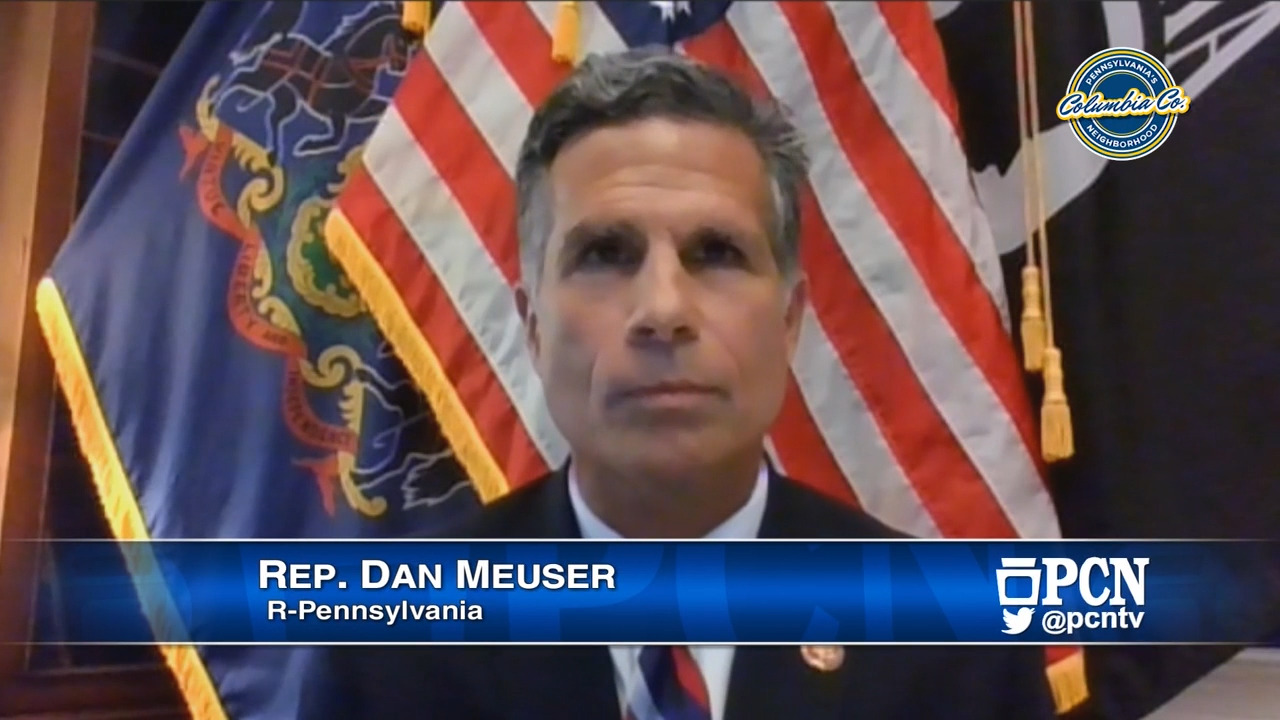 Rep. Dan Meuser, On the Issues - Pennsylvania's Neighborhood: Columbia County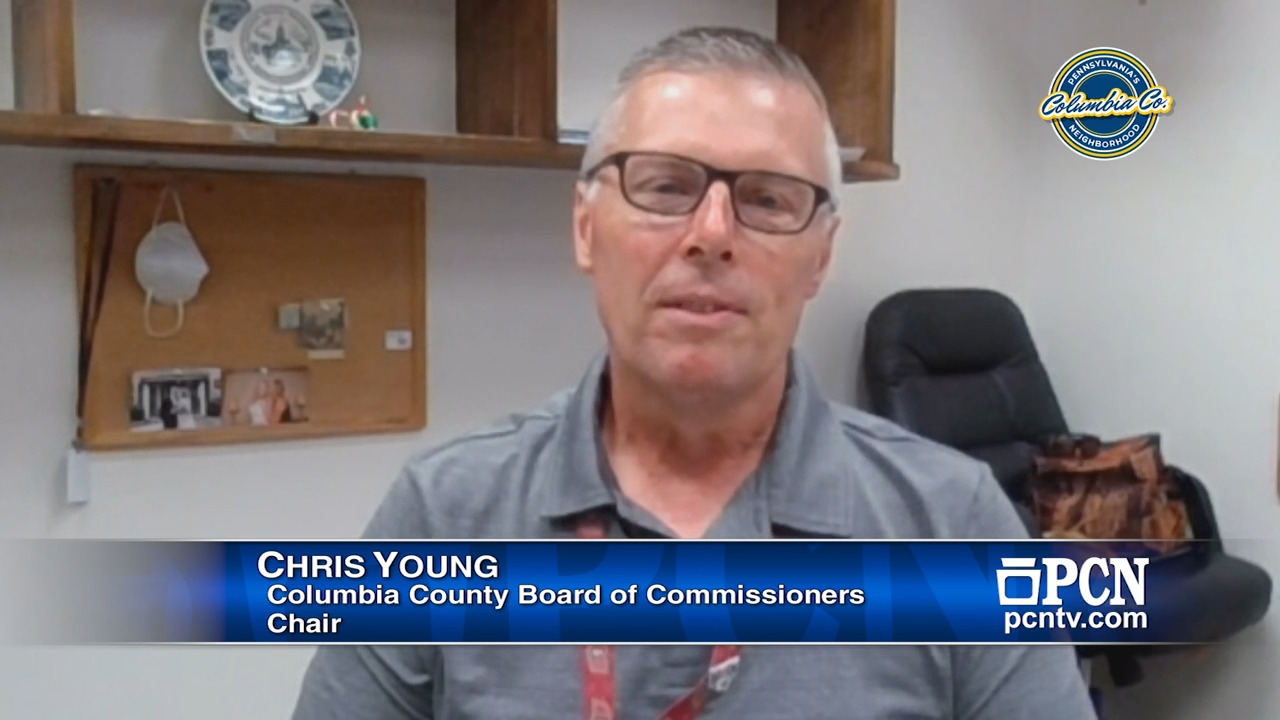 Commissioner Chris Young, On the Issues - Pennsylvania's Neighborhood: Columbia County
On Demand - Pennsylvania's Neighborhood: Columbia County Sports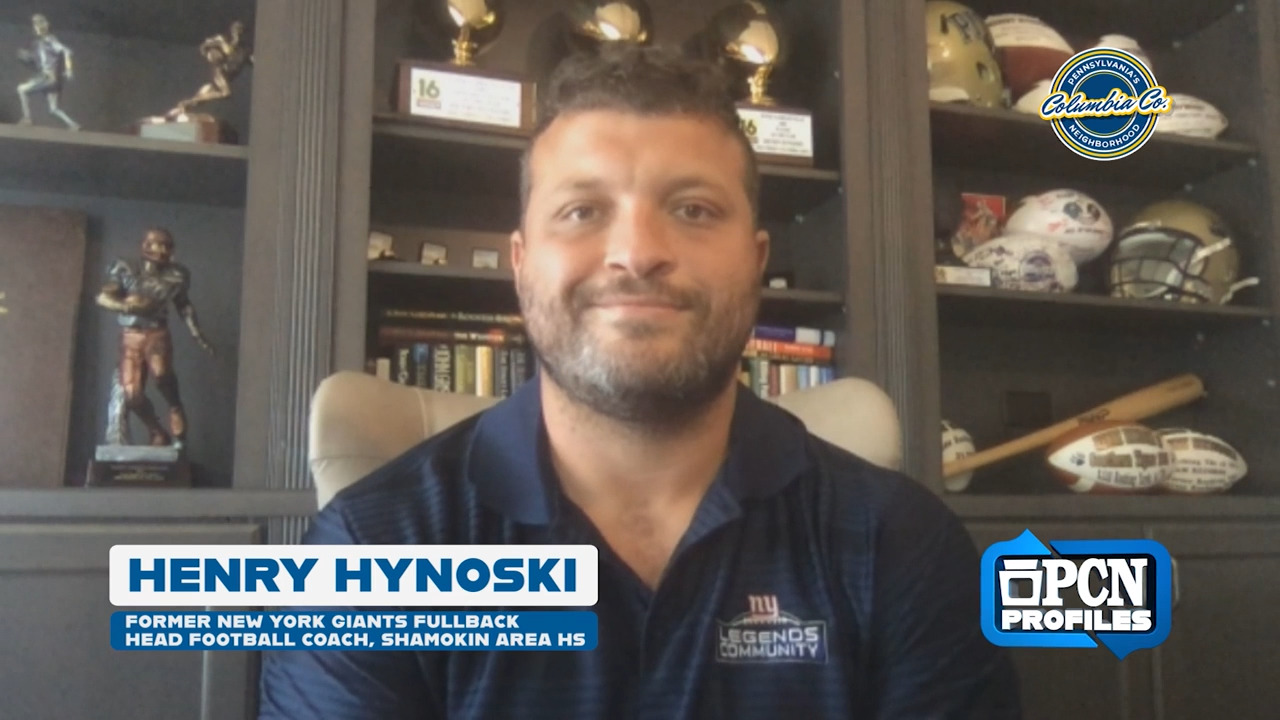 Henry Hynoski, PCN Profiles - Pennsylvania's Neighborhood: Columbia County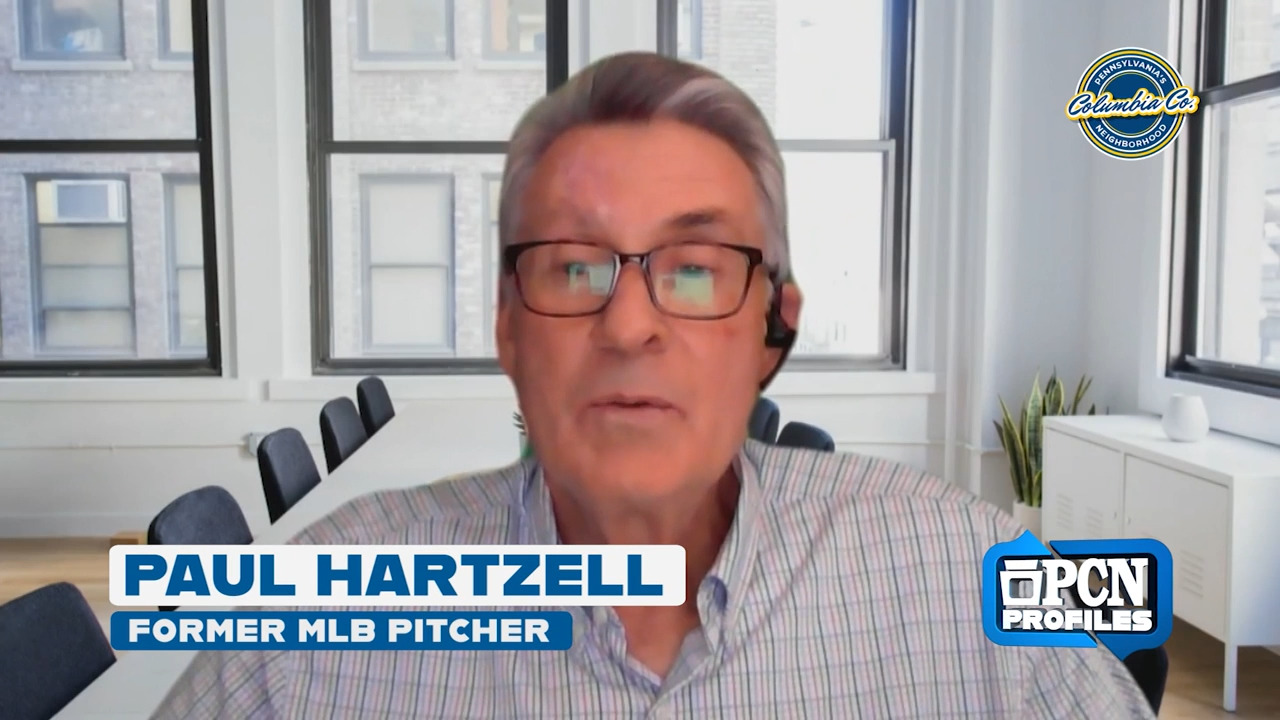 Paul Hartzell, PCN Profiles - Pennsylvania's Neighborhood: Columbia County
Jim Roth, PCN Profiles - Pennsylvania's Neighborhood: Columbia County
Be a part of your community's showcase. Sponsor Pennsylvania's Neighborhood: Columbia County