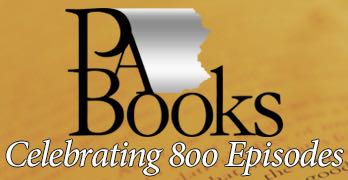 Celebrating 800 Episodes of PA Books - 18 Favorites
Written by Brian Lockman, CEO & President of PCN  and Host of "PA Books"

Hosting PA Books for the past 20 years has been more of a hobby than a job. It has offered me the privilege of spending an hour with hundreds of fascinating people who have written about Pennsylvania. And I hope it has enabled viewers learn something about their home state and, maybe, helped authors sell a few books.
Whittling more than 20 years of PA Books down to my 18 favorites was a very difficult thing to do. It would have been easier to pick my favorite 100, but here goes in no particular order.
1 – John Updike, author of "Buchanan Dying"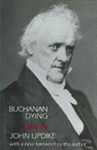 After 10 years of requesting an interview, I was finally able to sit down with this literary legend. Very few writers have tackled James Buchanan as a subject, but he wrote both a book and a play about Pennsylvania's only president. Updike was charming, humble, and fascinating. I was in awe.
2 – Dick Boak, author of "Martin Guitar Masterpieces"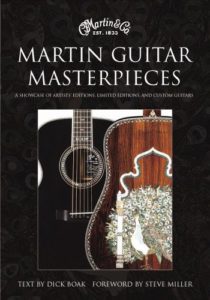 Some of the finest guitars in the world are made by C.F. Martin & Company in Nazareth, PA. Dick Boak was director of artist relations there, so he would work with Neil Young, Paul Simon and the like to design guitars to their specifications. After the show, he let me play a guitar owned by Eric Clapton. It had been sent to Martin for some repair work. That made my daughters think they had the coolest dad in the world.
3 – John Grogan, author of "Marley and Me"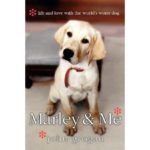 This book spent three years on the New York Times best-seller list. I interviewed him when the book first came out. "PA Books" cannot claim all the credit for the book's success, but it does make you wonder.
4 – Lisa Scottoline, author of "Mistaken Identity"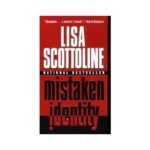 It's hard to interview writers of fiction, because you really cannot talk very much about the plot, so there is the danger of running out of things to talk about. No problem with Lisa Scottoline. She is so enthusiastic and entertaining that she has been a guest six times.
5 – M.K. Asante, author of "Buck"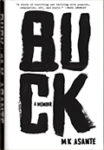 This was the first book to arrive with its own promotional music video. Asante, still in his 30's, is a tenured professor at Morgan State University in Baltimore. He is funny, fascinating, and inspiring. I wanted the interview to never end.
6 – David McCullough, author of "1776"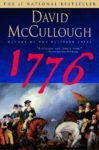 He was not in his best voice that day because he had a cold, but he was still David McCullough. Even with a cold…what a voice.
7 – Amy Strauss, author of "Pennsylvania Scrapple"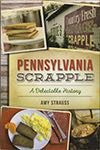 I had to include this one on the list, because whenever I am out with my family and order scrapple they give me looks of revulsion. This book sets the record straight. The author was animated, fun to talk with, and a relentless supported of this most misunderstood food.
8 – Wendy Ruderman and Barbara Laker, authors of "Busted"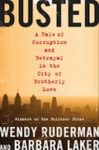 These two women won the Pulitzer Prize for investigative reporting for a series they did for the Philadelphia Daily News on police corruption. The guts it took to work on this story is astounding. Their chemistry was a treat to behold. They were enthusiastic, funny, and serious at the same time.
9 – George Anastasia, author of "Mob Files"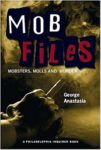 He covered organized crime for the Philadelphia Inquirer. If you wanted to hire an actor to play a reporter covering the mob, George was straight out of central casting.
10 – Jimmy Heath, author of "I Walked With Giants"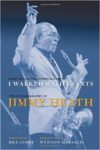 He was 90 years old when I interviewed this legendary jazz musician. He was charming, funny, and full of fascinating stories.
11 – John Eisenhower, author of "General Ike"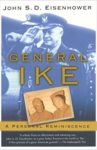 The president's son, himself a general, told great stories, cussed like a soldier, and when he smiled, was the spitting image of Ike himself. I interviewed him at his home in Maryland, and when the interview was over, his wife served lunch to the whole PCN crew.
12 – William Hogeland, author of "Declaration"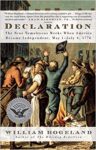 This book painted a picture of Philadelphia in 1776 that made it sound like Teheran in 1979, with Samuel Adams playing the role of the Ayatolla. The American Revolution was not neat or pretty, and this book did a great job describing the chaos that came with the rebellion.
13 – Diane McKinney-Whetstone, author of "Lazaretto"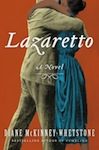 I said earlier how difficult it is to interview writers of fiction, but Diane was on the program three times. She taught writing at the University of Pennsylvania and gave great insights into the challenges of the writing craft.
14 – Cooper Wingert, author of "The Confederate Approach on Harrisburg"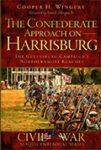 Cooper was 16 years old when I interviewed him. Today his is a 20-year-old Dickinson student who has ten books to his credit. At 16, he sounded as knowledgeable and well-spoken as any historian I have interviewed. His book caused me to view the Harrisburg area and its role in the Civil War in an entirely new way.
15 – Abdullah Muhammed, author of "Africans in New Sweden"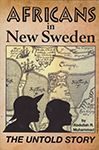 New Sweden was here before the English and before William Penn, and yet almost no one writes about it. Abdullah is a charming and engaging re-enactor of a historical era that deserves to be better remembered.
16 – Audrey Lewis and Christine Podmaniczky, authors of "Andrew Wyeth: A Retrospective"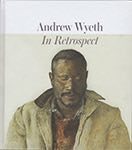 We recorded this interview in Andrew Wyeth's actual studio in Chadds' Ford. Besides being a very entertaining interview, it was great fun looking around at the easels, palates, brushes, and memorabilia that are untouched since Wyeth worked in that room.
17 – William Woys Weaver, author of "As American As Shoo-Fly Pie"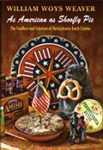 This was a delightful discussion of sauerkraut, sausages, desserts, and other Pennsylvania Dutch treats. Weaver is a strong supporter of this cuisine and is always trying to incorporate it into the world of fine dining.
18 – Walt Koken, author of "Fire on the Mountain"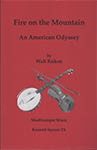 I wanted book show number 800 to be with someone special. My wife and I became fans of Walt and the Highwoods Stringband in the 1970's. We, and many others like us, play Old Time Southern Appalachian fiddle tunes today because of the inspiration we got from that band. This is a music that has virtually no commercial value, but among us who play it, Walt is a legend.
----------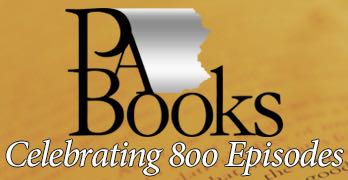 Celebrate the PA Books 800th episode milestone with PCN!
Click here to watch 18 PA Books favorites streaming on PCN Select.