PCN's Call-In Program airs Monday through Wednesday evenings from 7 PM to 8 PM. The hour-long interactive show allows PCN viewers to speak directly with government officials, newsmakers and other knowledgeable parties on current Commonwealth issues.
In order to allow as many different viewers as possible the opportunity to participate in the PCN Call-In Program, we ask that callers limit themselves to one call every 30 days. Thank you for your assistance in continuing to make the PCN Call-In Program a valuable service for all viewers.
PCN's toll-free number - 1-877-PA6-5001 (1-877-726-5001)
"Like" and follow@pcntv and ask your questions on Twitter with #CallInonPCN.
EPISODES:
Health Care and the Governor's Race: LIVE Tuesday, Oct. 23 at 7 pm
-
Health care is one of the campaign issues that has hit the forefront of voter's attention this fall. The Affordable Care Act is still in place at the federal level. To discuss health care in the context of the 2018 elections and governor's race are Sam Denisco, Vice President of Government Affairs with the PA […]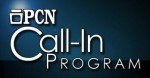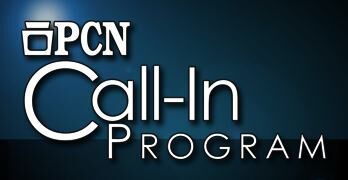 Election 2018: LIVE Monday at 7 pm
-
Election 2018 is just two weeks away. Dale Kerns is one of four candidates running for U.S. Senate. He is a member of the Libertarian Party and will be our guest to take your questions and explain his positions. Call in with your questions or comments LIVE at 1-877-PA6-5001, or Tweet @pcntv with #CallInonPCN.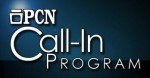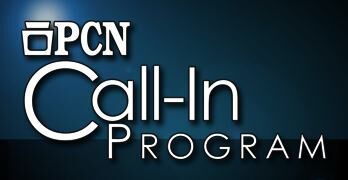 Legislative Agenda
-
As the General Assembly session enters its final days, Rep. Jim Christiana (R-Beaver ) and Sen. Andy Dinniman (D-Chester) will discuss their priorities and discuss bills moving toward the governor's desk in the final days of the 2017-18 session. Topics that came up were Keystone exams and alternative graduation requirements, the size of the General […]

Watch the same great PCN content plus additional LIVE streams and video on demand on your favorite device. Stream Pennsylvania politics and policy, history and culture, sports and more. Download the PCN app today!

Purchase your copy of PCN Policy and Politics programs as a digital download, Blu-Ray, or DVD. Go to pcnstore.com or call 1-866-726-8433