PCN's Call-In Program airs Monday through Wednesday evenings from 7 PM to 8 PM. The hour-long interactive show allows PCN viewers to speak directly with government officials, newsmakers and other knowledgeable parties on current Commonwealth issues.
In order to allow as many different viewers as possible the opportunity to participate in the PCN Call-In Program, we ask that callers limit themselves to one call every 30 days. Thank you for your assistance in continuing to make the PCN Call-In Program a valuable service for all viewers.
PCN's toll-free number - 1-877-PA6-5001 (1-877-726-5001)
"Like" and follow @pcntv and ask your questions on Twitter with #CallInonPCN.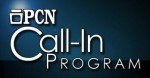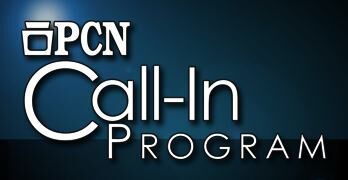 PA Budget, LIVE Monday at 7pm
-
The final weeks of the budget are upon us. Rep. Garth Everett, R- Lycoming, and Rep. Pete Schweyer, D- Lehigh, members of the House Appropriations Committee, talk to us about how the process and negotiations are coming along. They tell us what to expect in the final product. Call with your budget questions at 1-877-PA6-5001.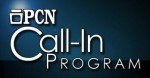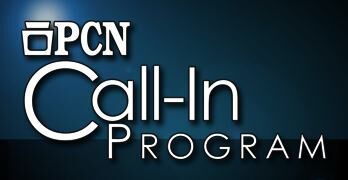 School Safety, LIVE Tuesday at 7pm
-
In the aftermath of shootings across the nation, more steps are being taken to try and protect students. Rep. Warren Kampf, R- Chester, and Rep. Madeleine Dean, D- Montgomery, talk about legislation they would like to see enacted to better equip schools to deal with these kind of threats. Call them with your thoughts at […]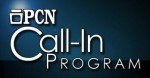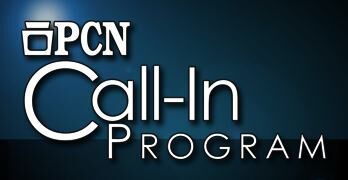 PA Budget, LIVE Wednesday at 7pm
-
Education has been a priority for Gov. Tom Wolf for his last four budget addresses. Senate Education Committee Chairs, Sen. John Eichelberger, and Sen. Andy Dinniman, talk to us about the budget and how education funding factors in. Call 1-877-PA6-5001 to voice your concerns about education funding, and the budget.