Even history buffs will learn something new about our Commonwealth when they watch Battlefield Pennsylvania. The Keystone State figured prominently in the French & Indian War and Revolutionary War. The Gettysburg campaign is considered the turning point of the Civil War. Our state's history also features numerous conflicts pitting workers against industrial titans.
PCN shot Battlefield Pennsylvania at the sites where historic events took place. Our host, Brady Crytzer, author and lecturer of history at Robert Morris University, talks to historians, educators, archaeologists and site experts who continue to explore Pennsylvania's role in history.
PCN's Battlefield Pennsylvania brings together experts who share their knowledge, reveal previously unknown evidence, and provide insights into the people and locations where conflicts took place centuries ago. To uncover what they've discovered, go back in time with PCN.
PCN, Pennsylvania History and Culture.
More History and Culture Programming Recommended for You: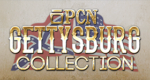 The Gettysburg Collection Battlewalks • Talks • Panels • Books • Interviews • And More!
New and past Gettysburg Battlewalks plus so much more are available to stream now on demand on the Gettysburg Collection with a subscription. Hundreds of videos about Gettysburg content are waiting for you! ► Click here to start watching now.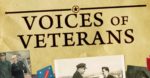 Voices of Veterans features veterans from World War II, the Korean War, the Cold War, the Vietnam War, Operations Desert Storm and Desert Shield, Afghanistan and Iraq, and those who served during peacetime.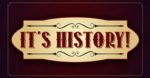 It's History offers tours of historic sites and museums from around Pennsylvania. It's History! gives viewers an insider's look at Pennsylvania's rich variety of historical collections.
Battlefield Pennsylvania: The American Revolutionary Era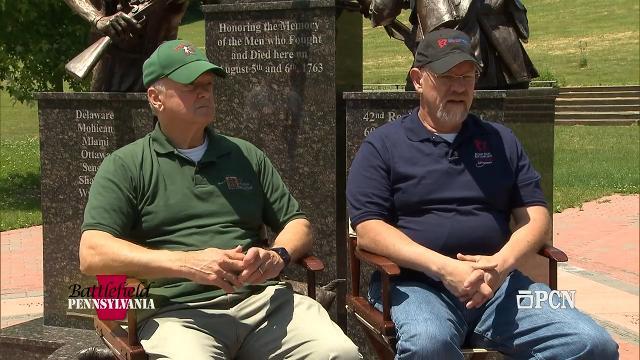 Battle of Bushy Run, Battlefield Pennsylvania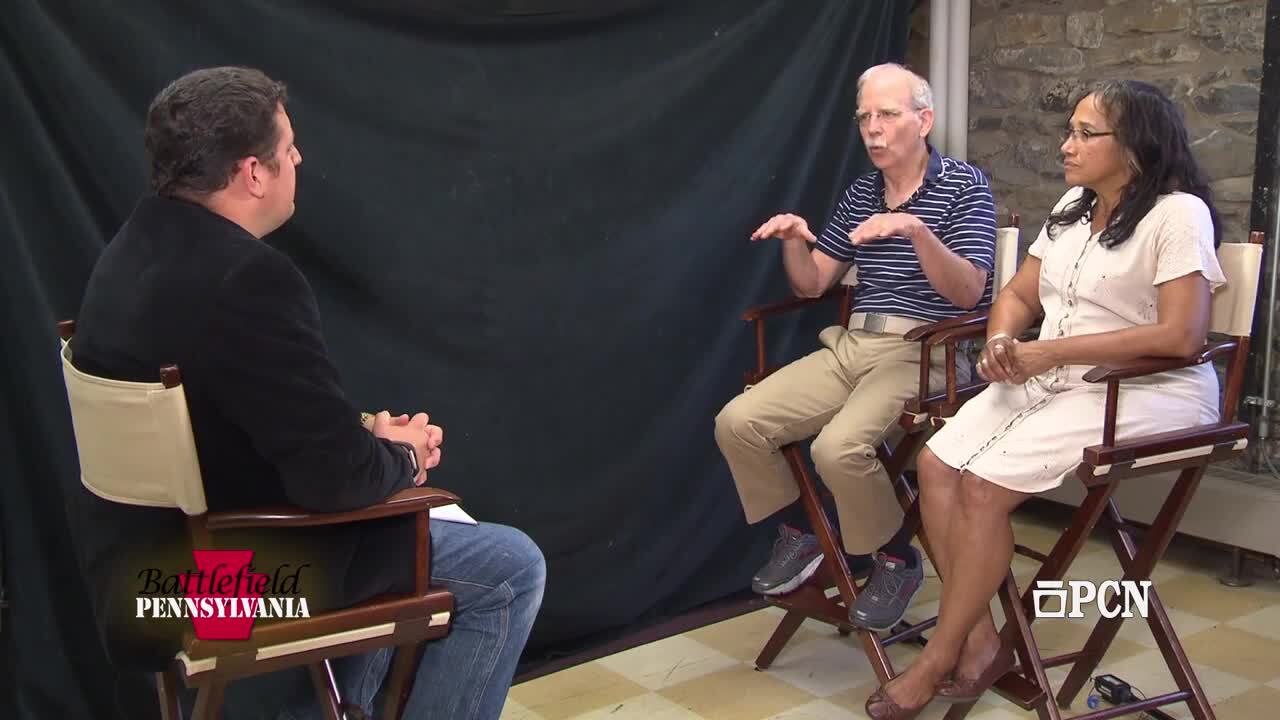 Conestoga Massacre, Battlefield Pennsylvania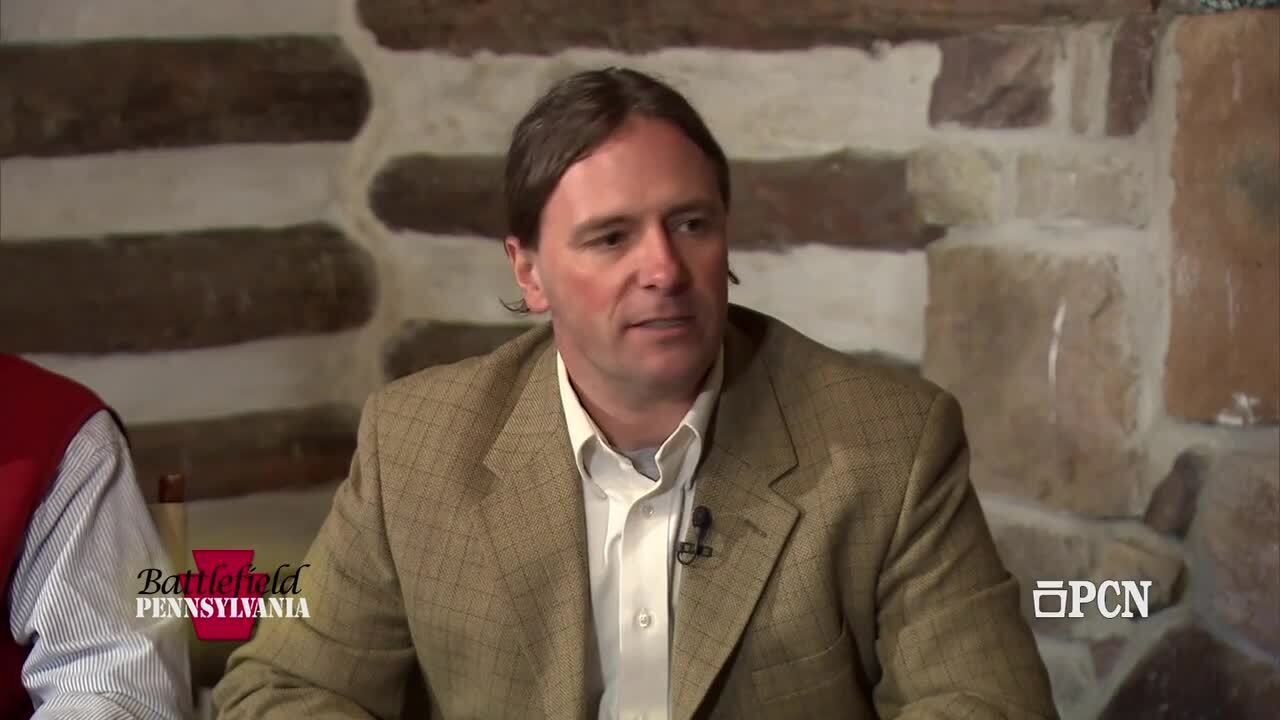 Fort Loudon, Battlefield Pennsylvania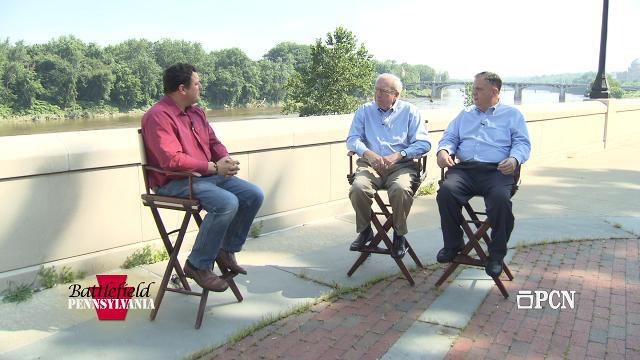 The Pennamite-Yankee Wars, Battlefield Pennsylvania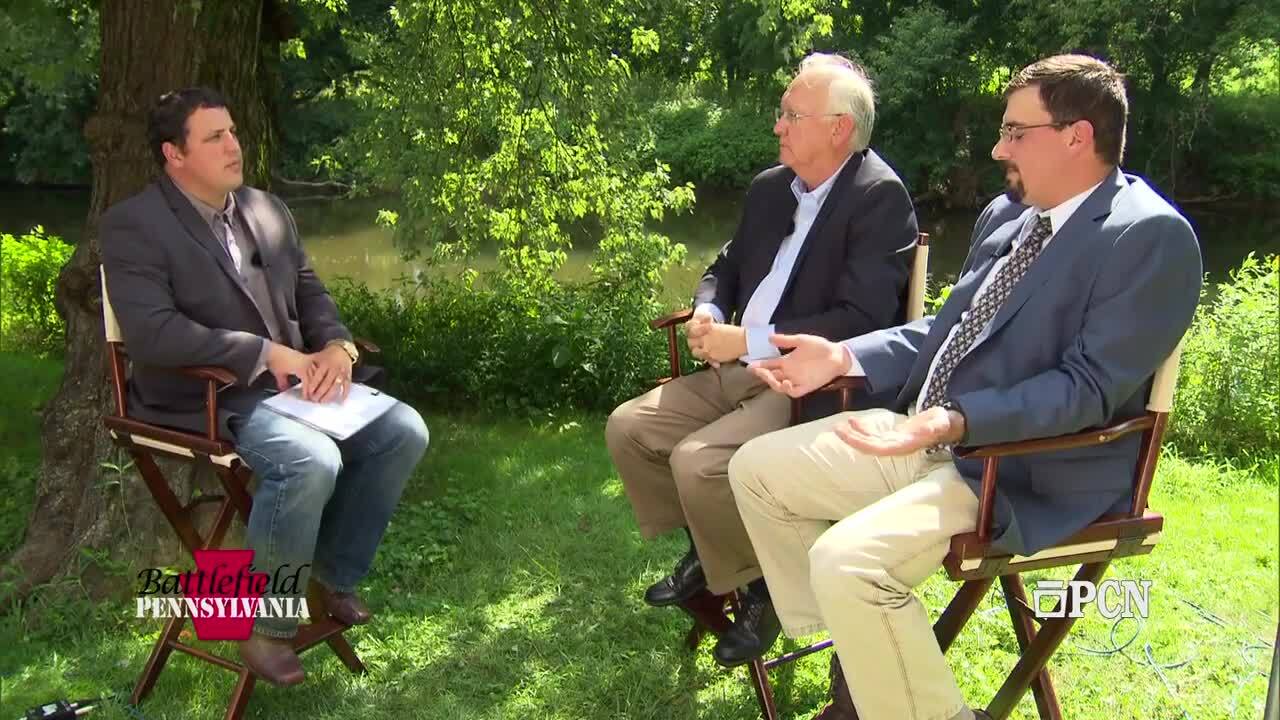 Battle Of Brandywine, Battlefield Pennsylvania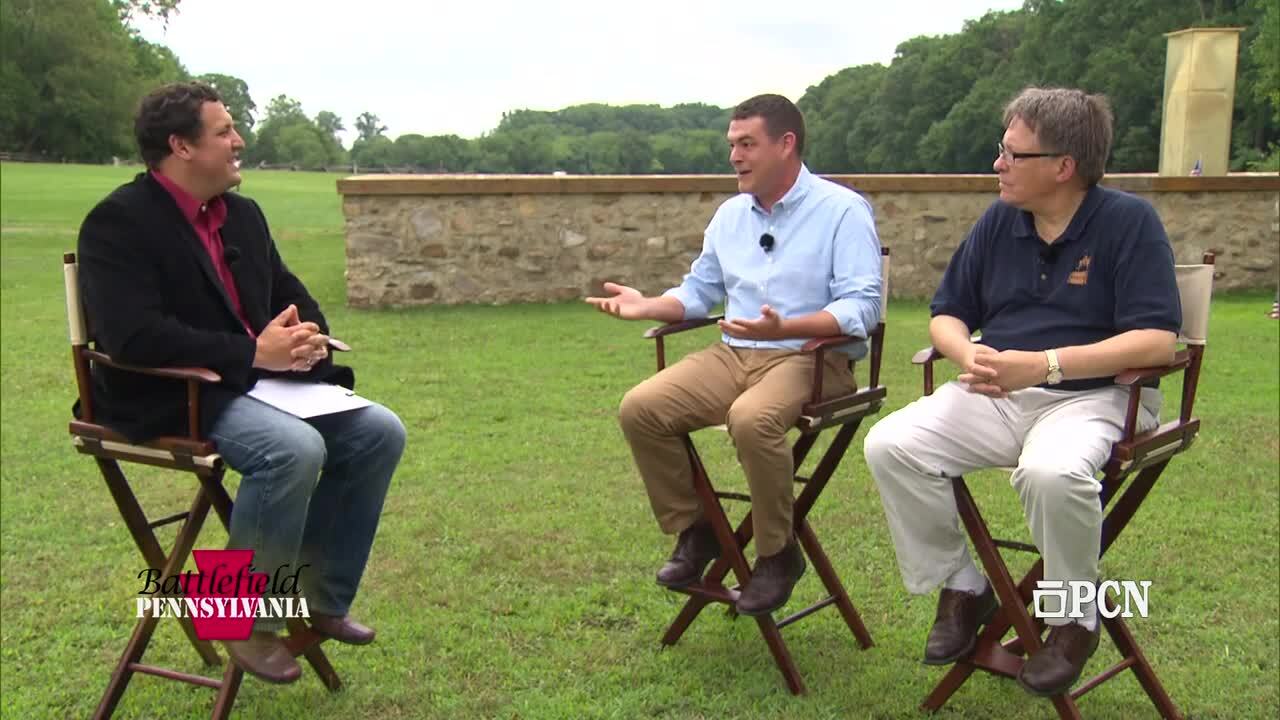 Battle of Paoli, Battlefield Pennsylvania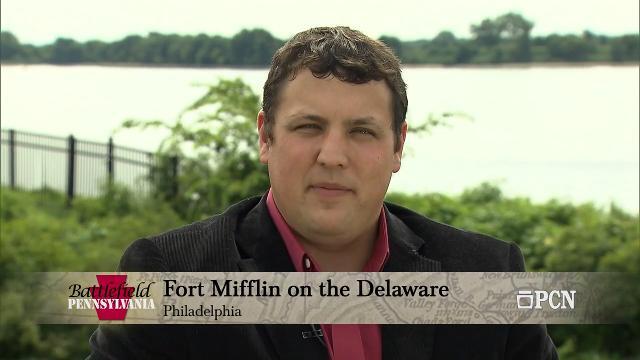 Siege of Fort Mifflin, Battlefield Pennsylvania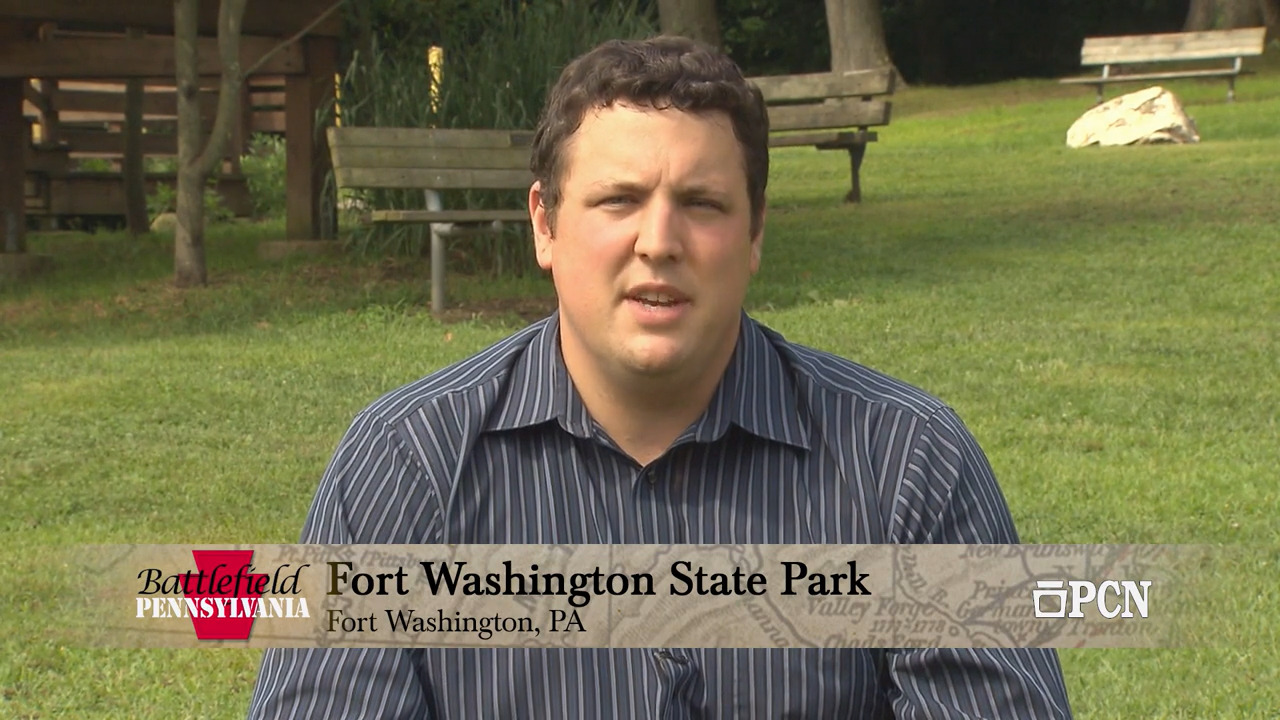 Battle of White Marsh, Battlefield Pennsylvania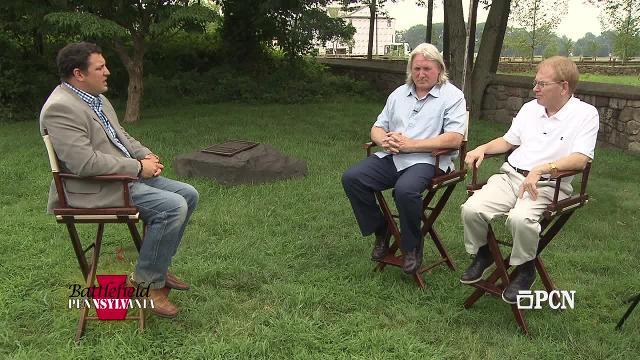 The Battle of Crooked Billet, Battlefield Pennsylvania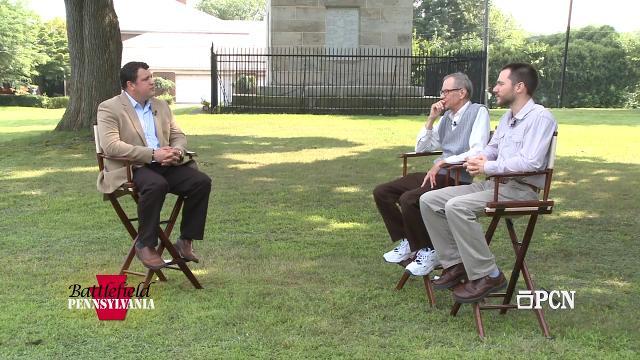 Battle of Wyoming, Battlefield Pennsylvania
The Battle of Thompson's Island, Battlefield Pennsylvania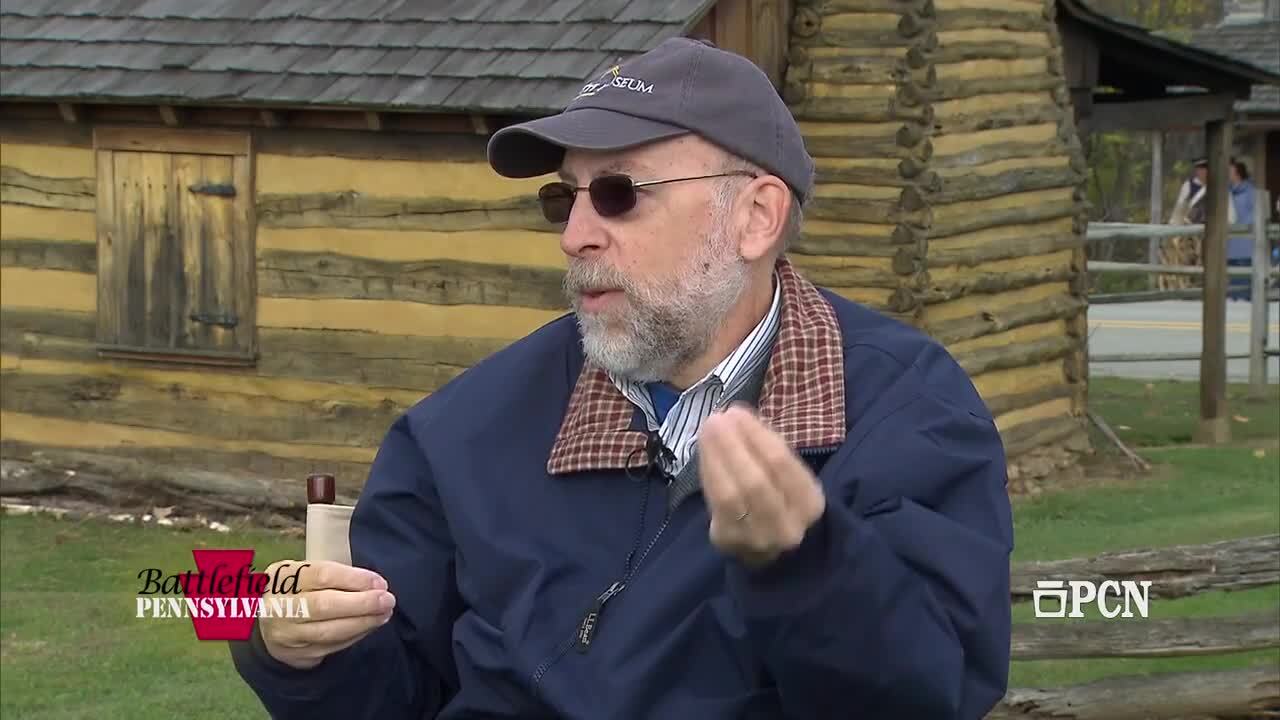 Burning Of Hannahstown, Battlefield Pennsylvania
Battlefield Pennsylvania: The Republic's First Tests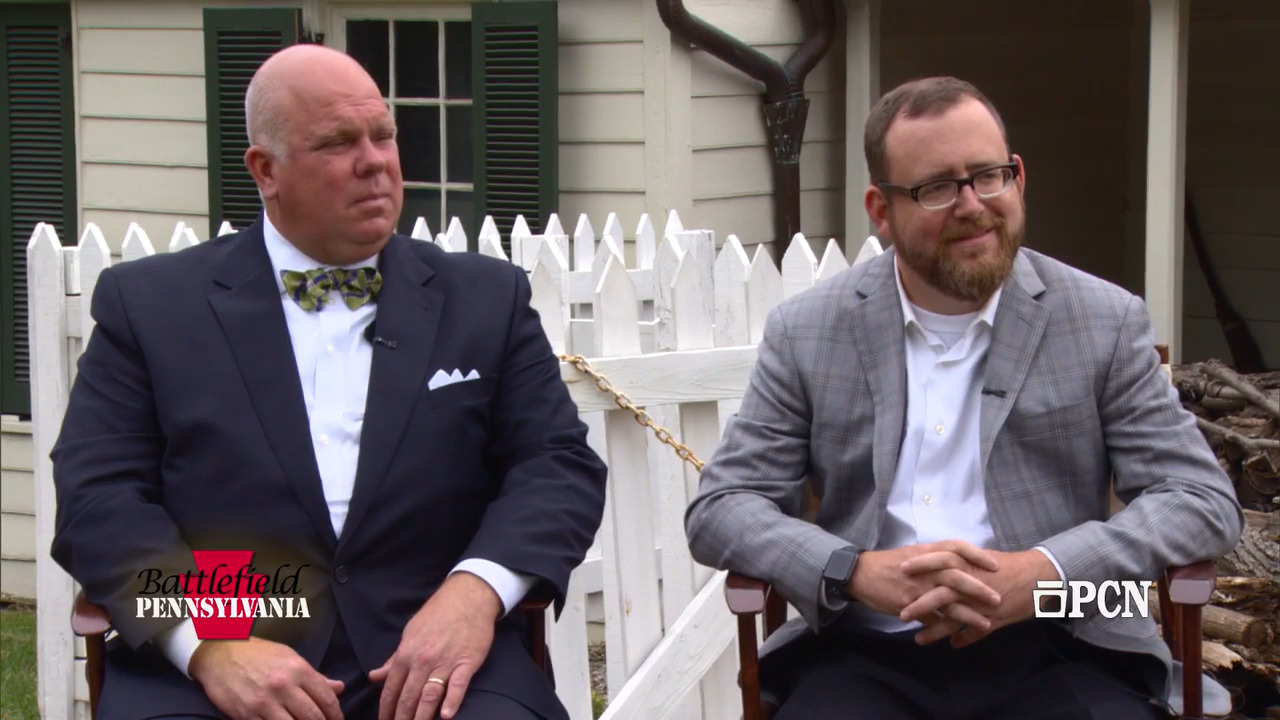 Whiskey Rebellion, Battlefield PA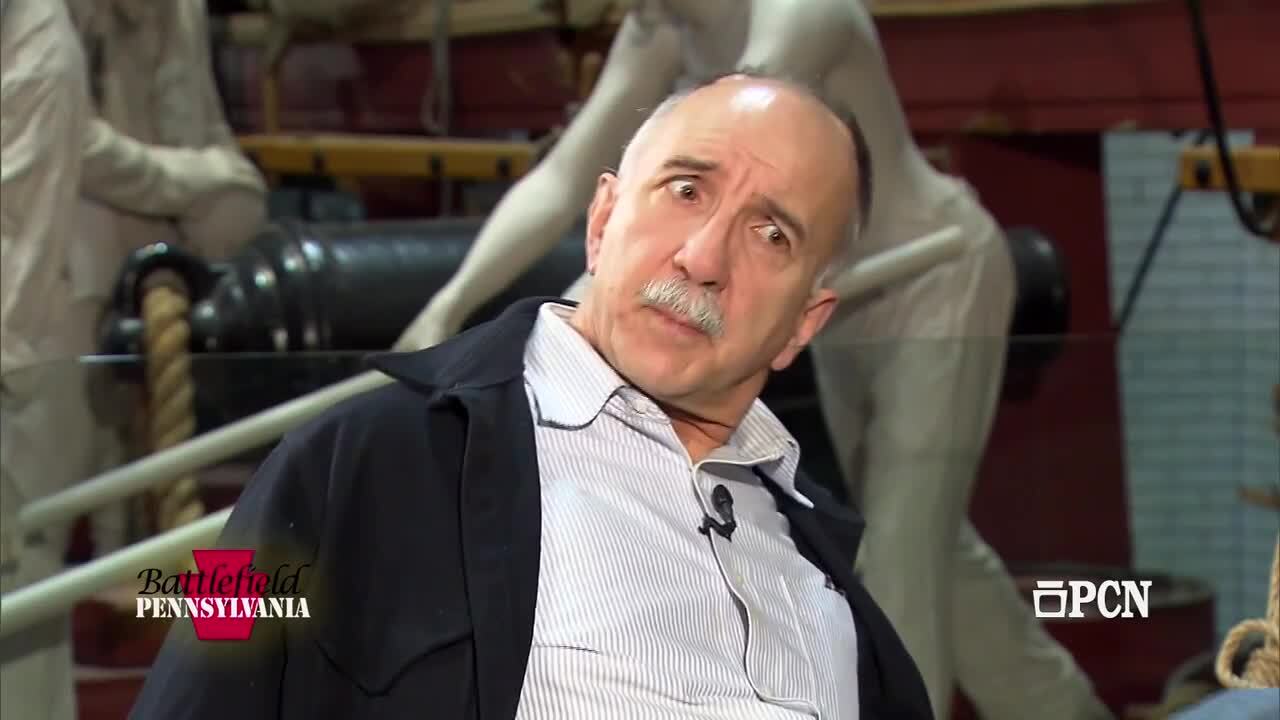 The Brig Niagara and the Battle of Lake Erie, Battlefield Pennsylvania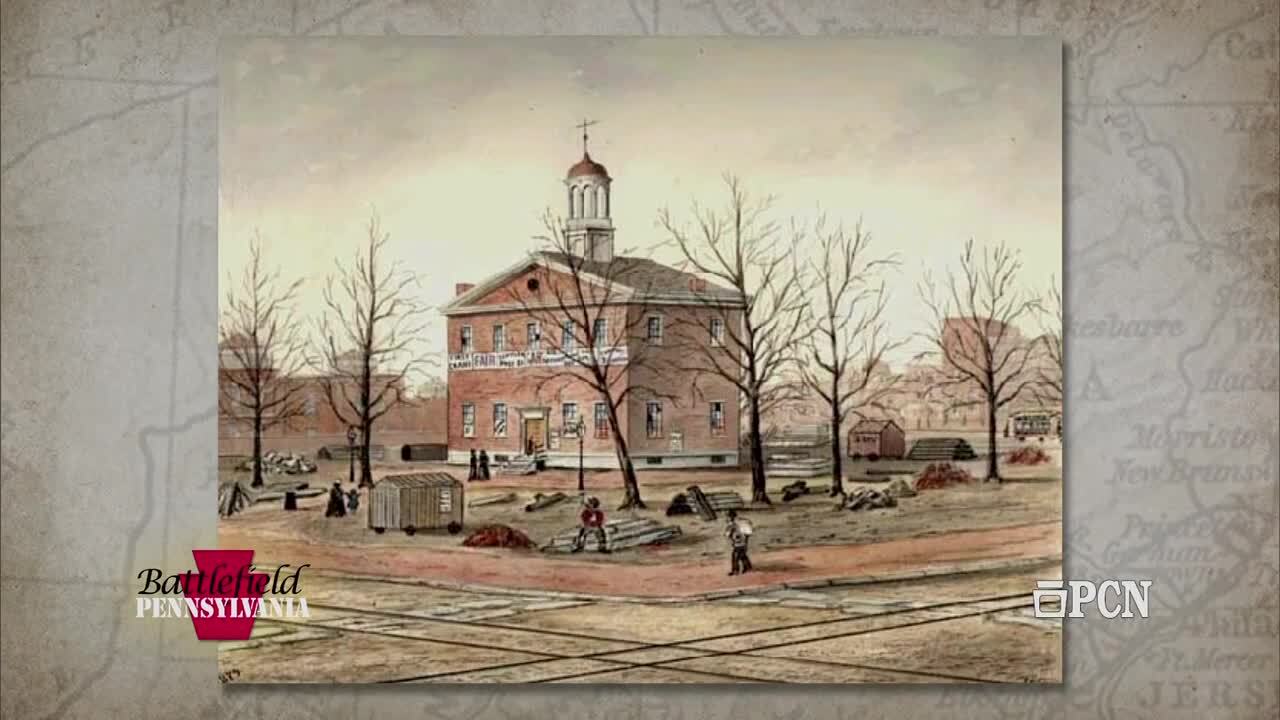 The Philadelphia Nativist Riots, Battlefield Pennsylvania
Battlefield Pennsylvania: The Modern Era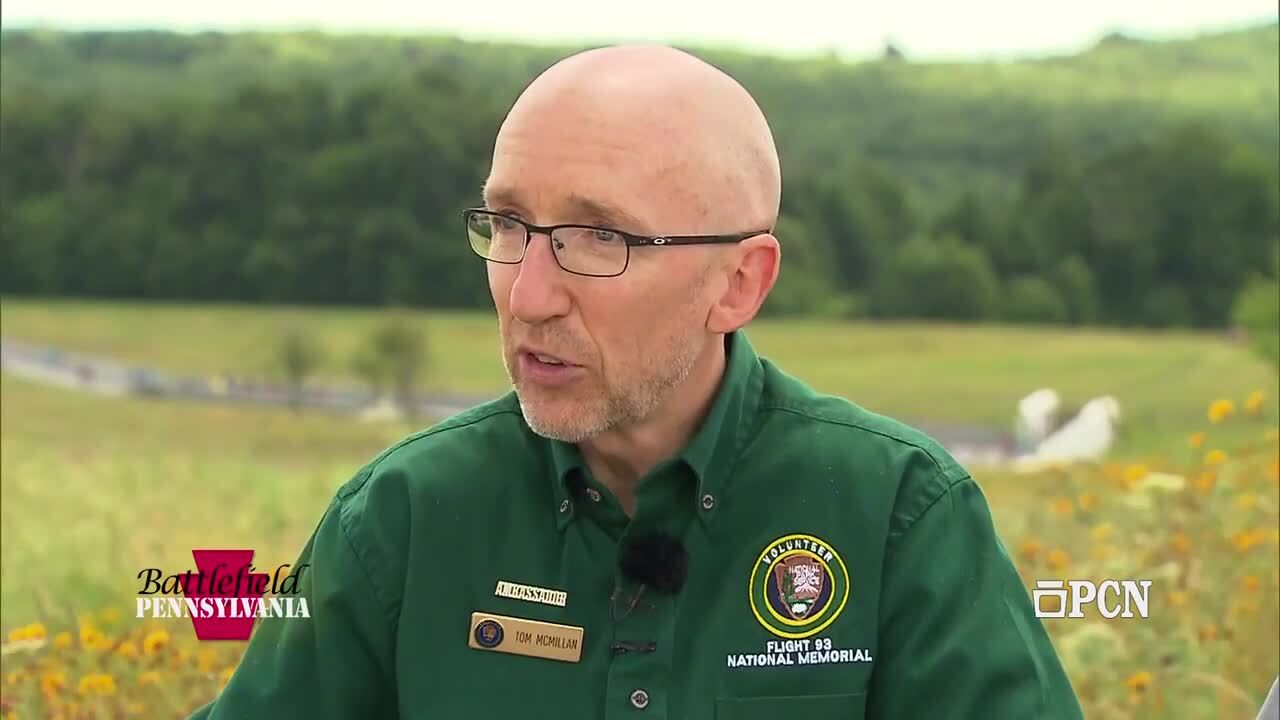 Flight 93 Crash Site and Memorial, Battlefield PA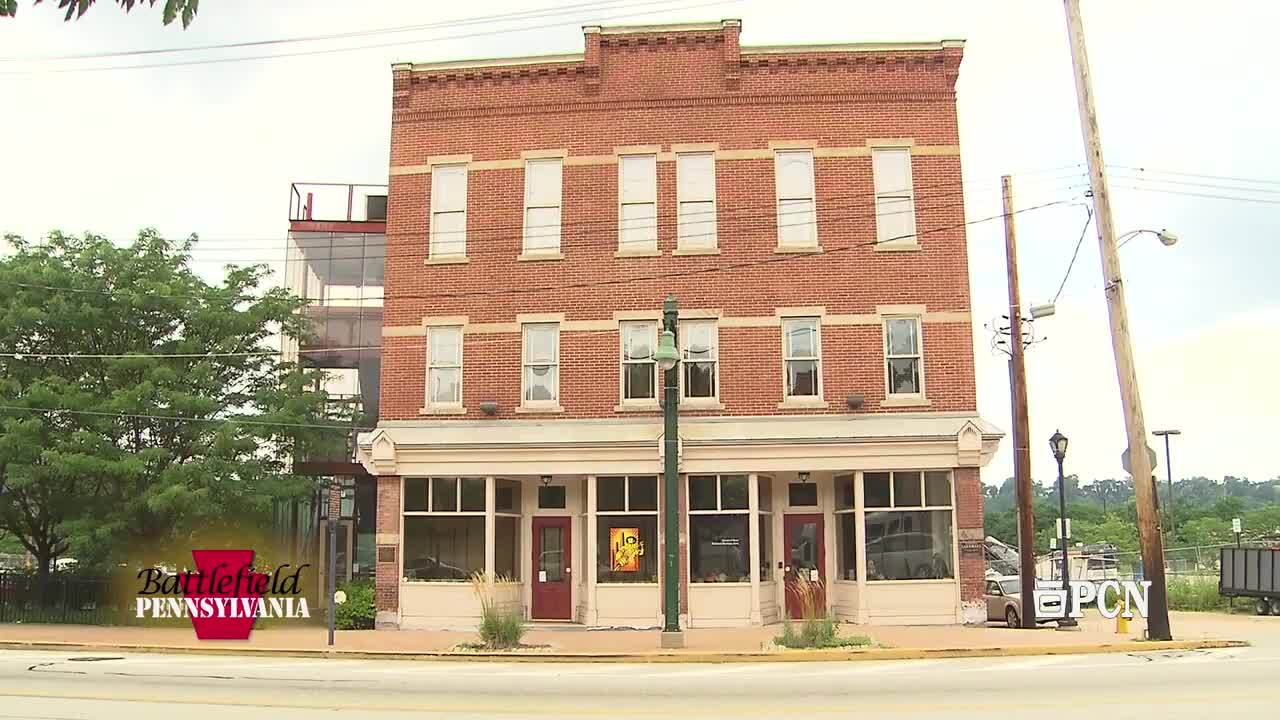 Homestead Steel Strike, Battlefield PA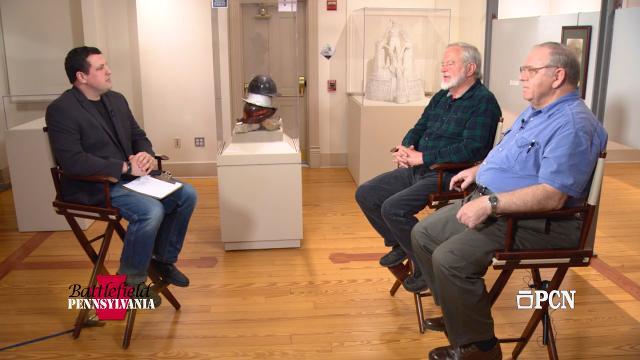 The Great Railroad Strike of 1877, Battlefield Pennsylvania
Battlefield Pennsylvania: The Seven Years' War Era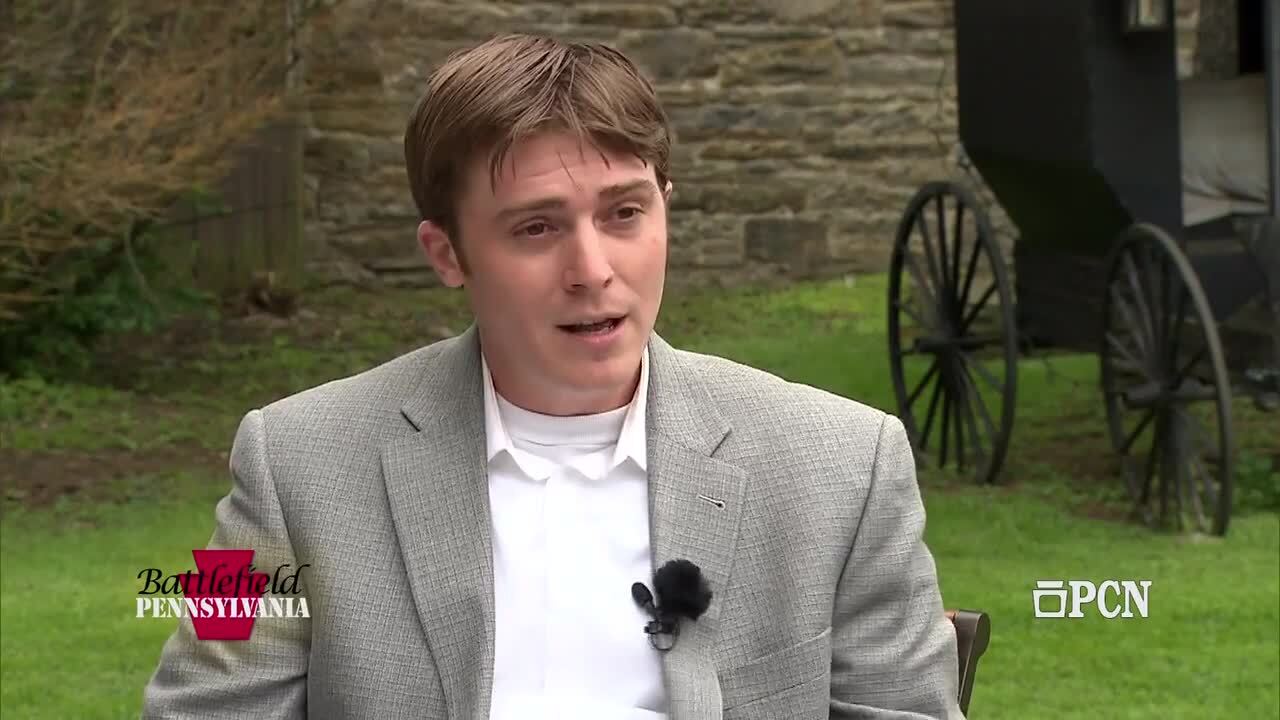 Fort LeBoeuf, Battlefield PA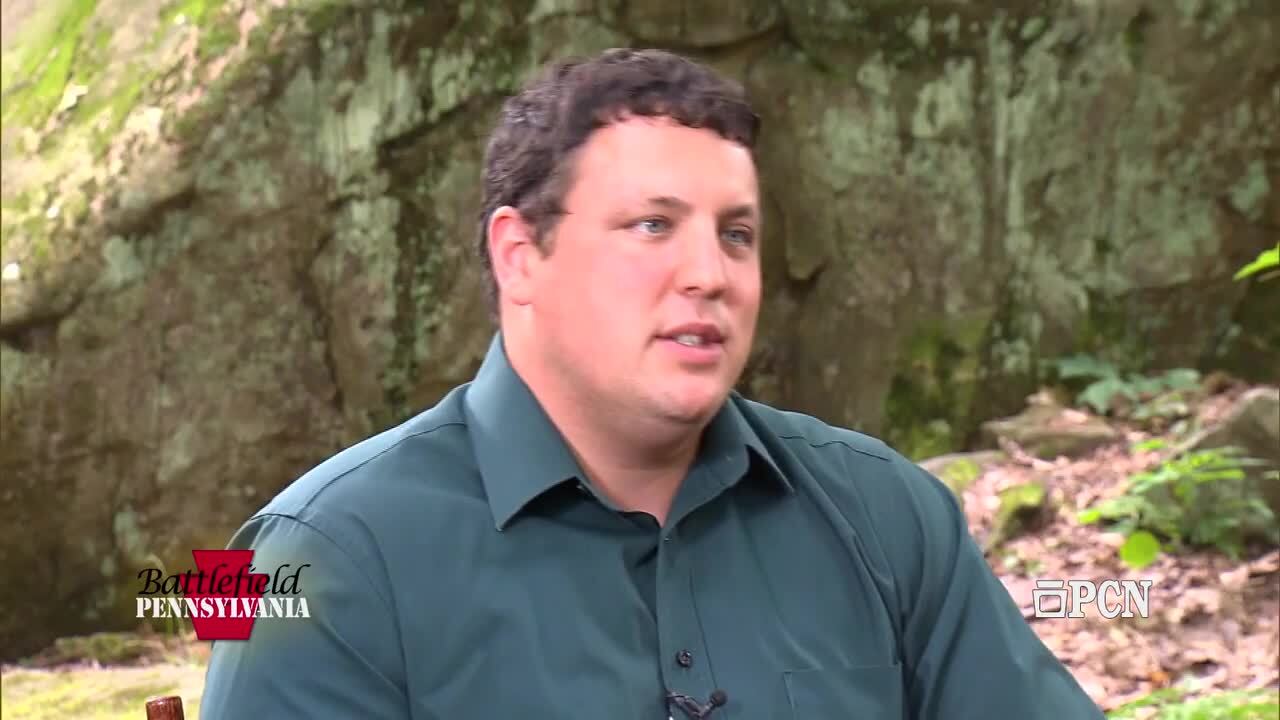 Battle of Jumonville Glen, Battlefield PA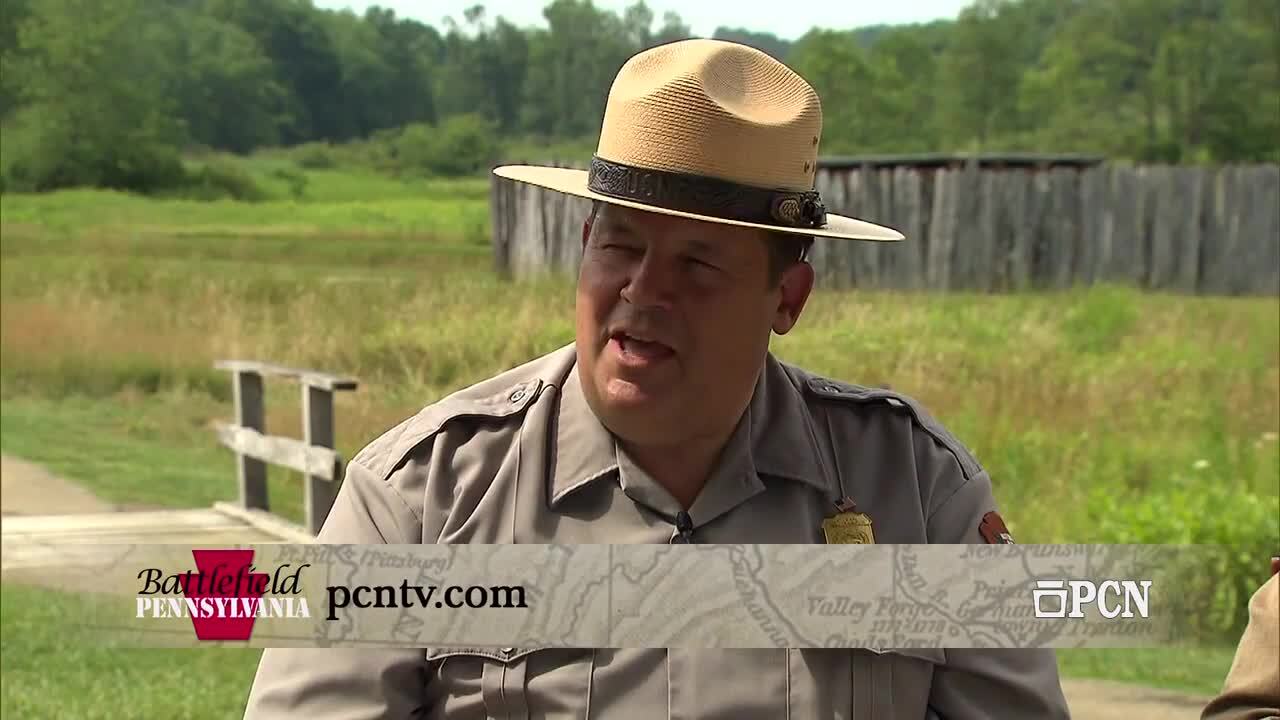 Battle of Fort Necessity, Battlefield PA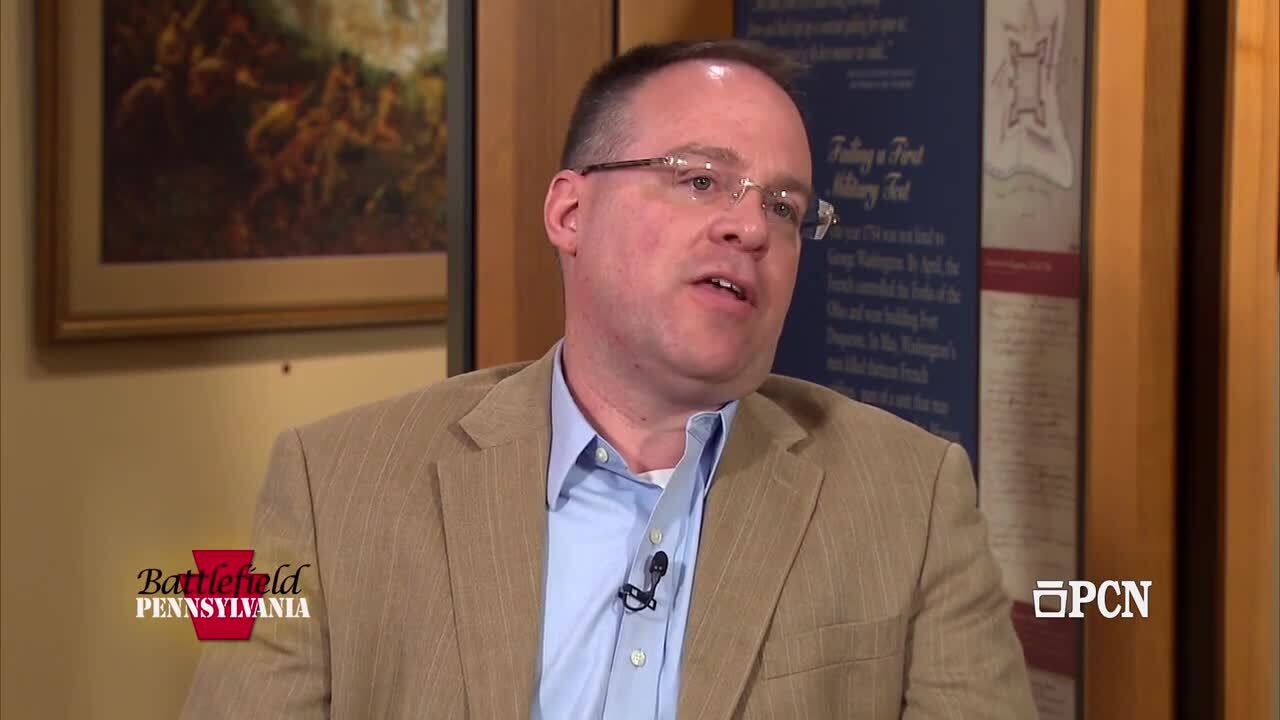 Battle of the Monongahela, Battlefield PA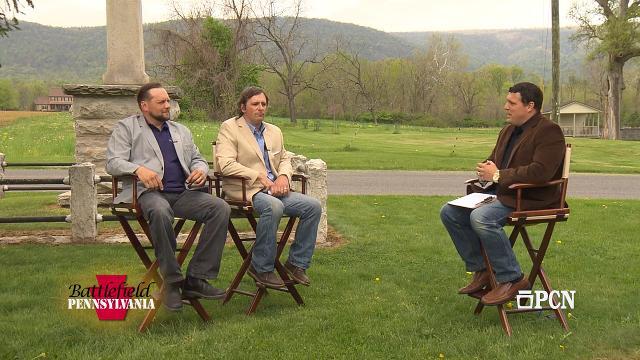 Fort McCord and the Battle of Sideling Hill, Battlefield Pennsylvania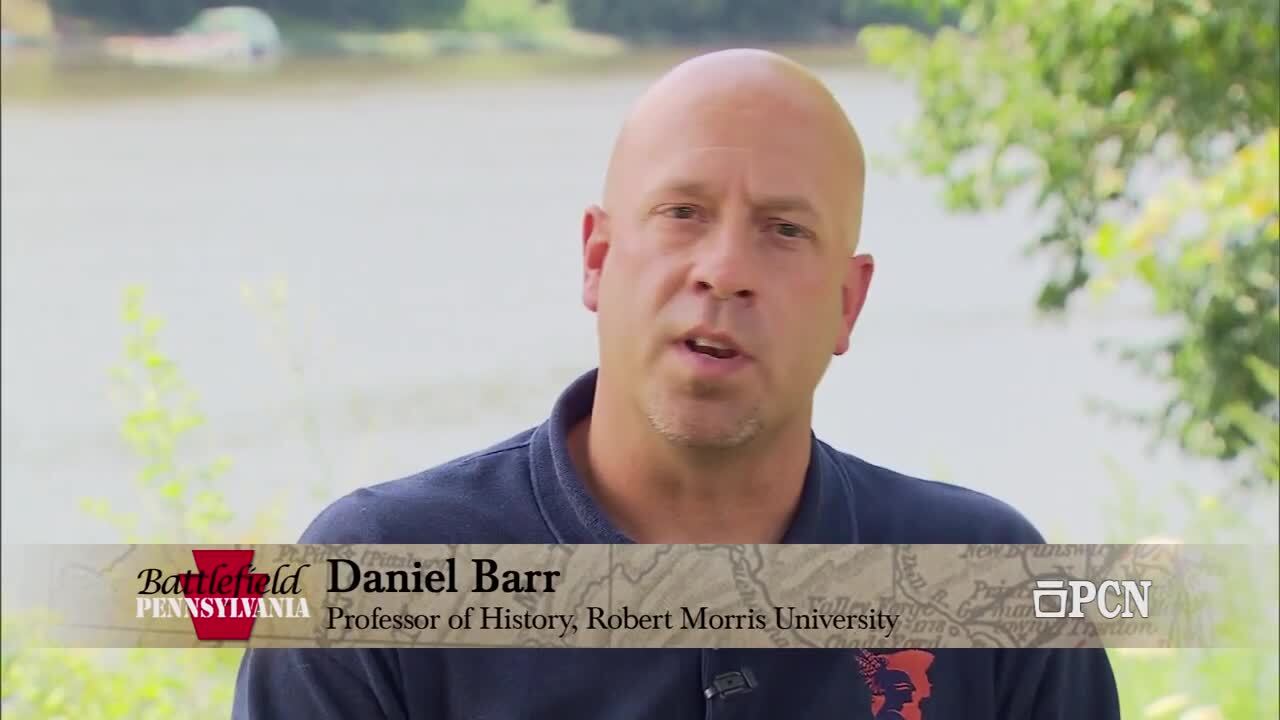 Battle of the Kittanning, Battlefield PA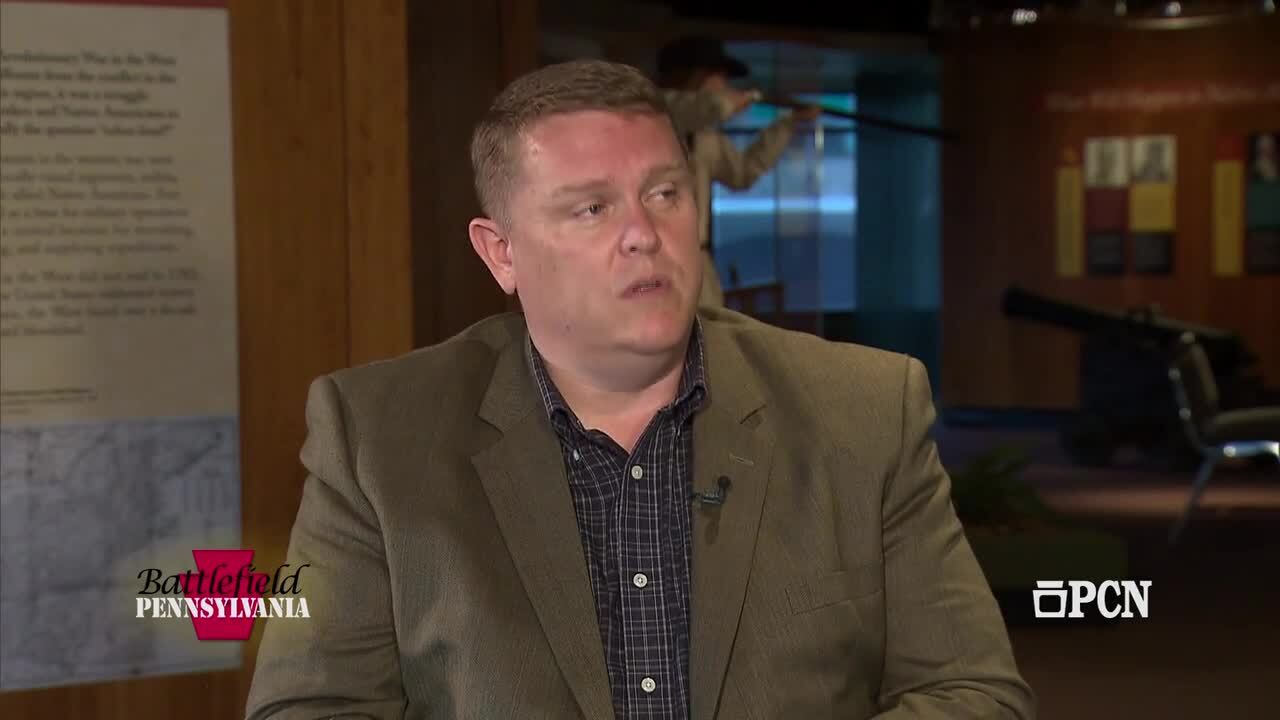 Fort Duquesne, Battlefield PA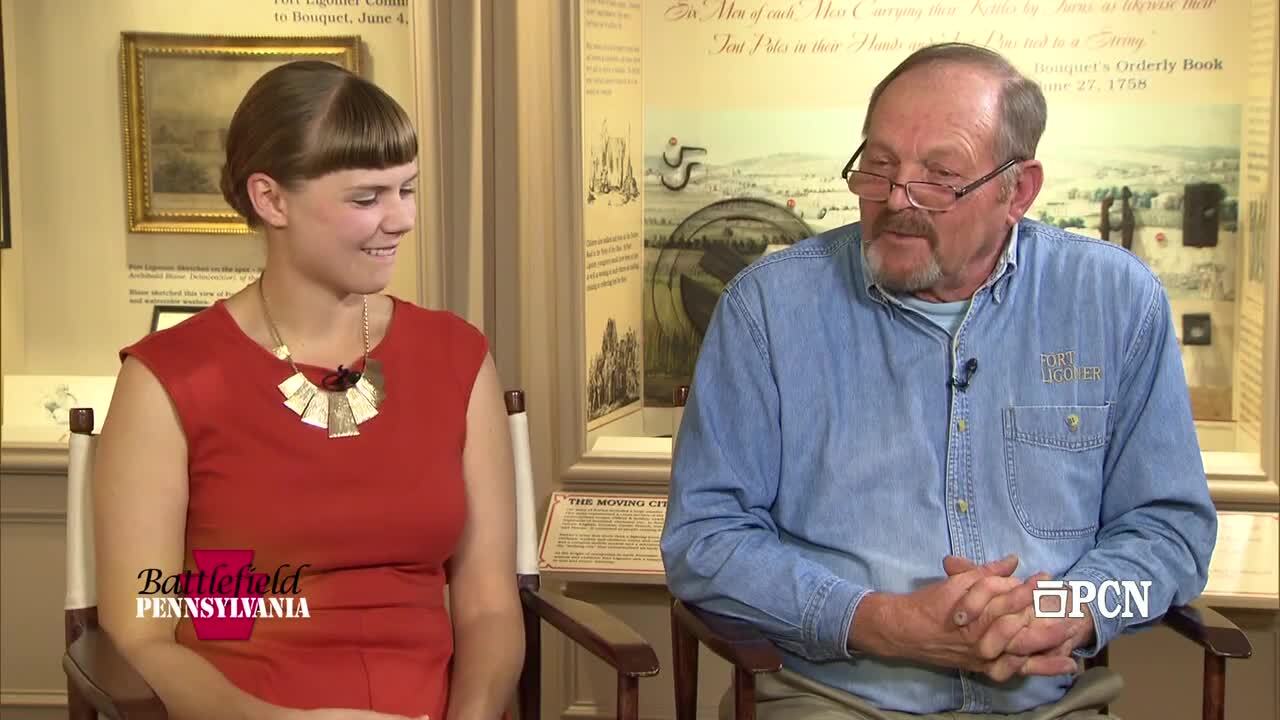 Battle of Fort Ligonier, Battlefield PA
Battlefield Pennsylvania: The Civil War Era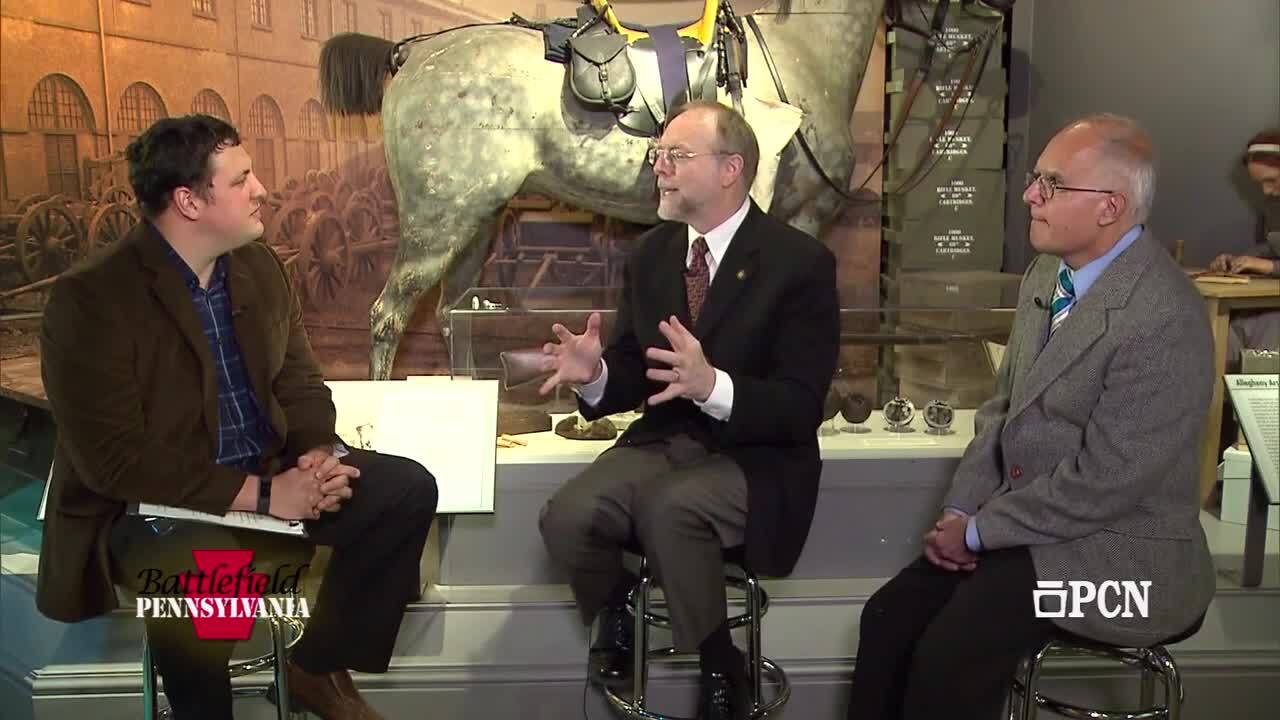 The Allegheny Arsenal Explosion, Battlefield Pennsylvania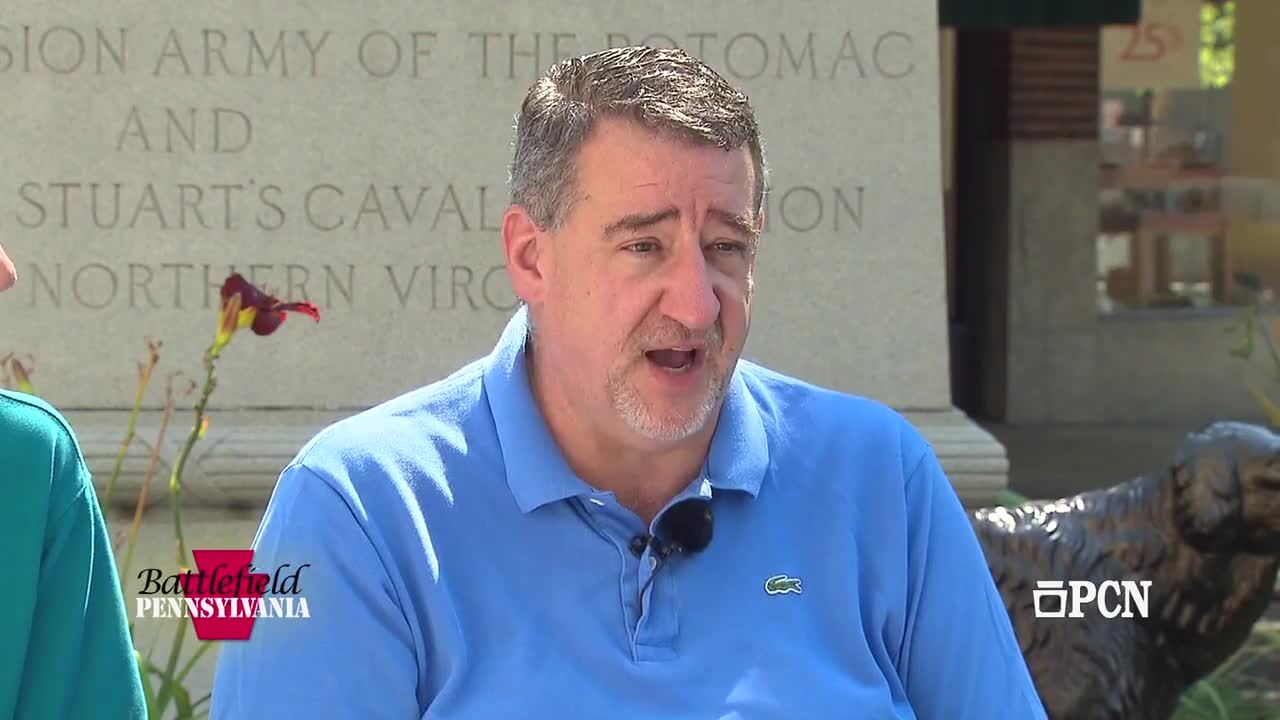 Hanover Junction, Battlefield Pennsylvania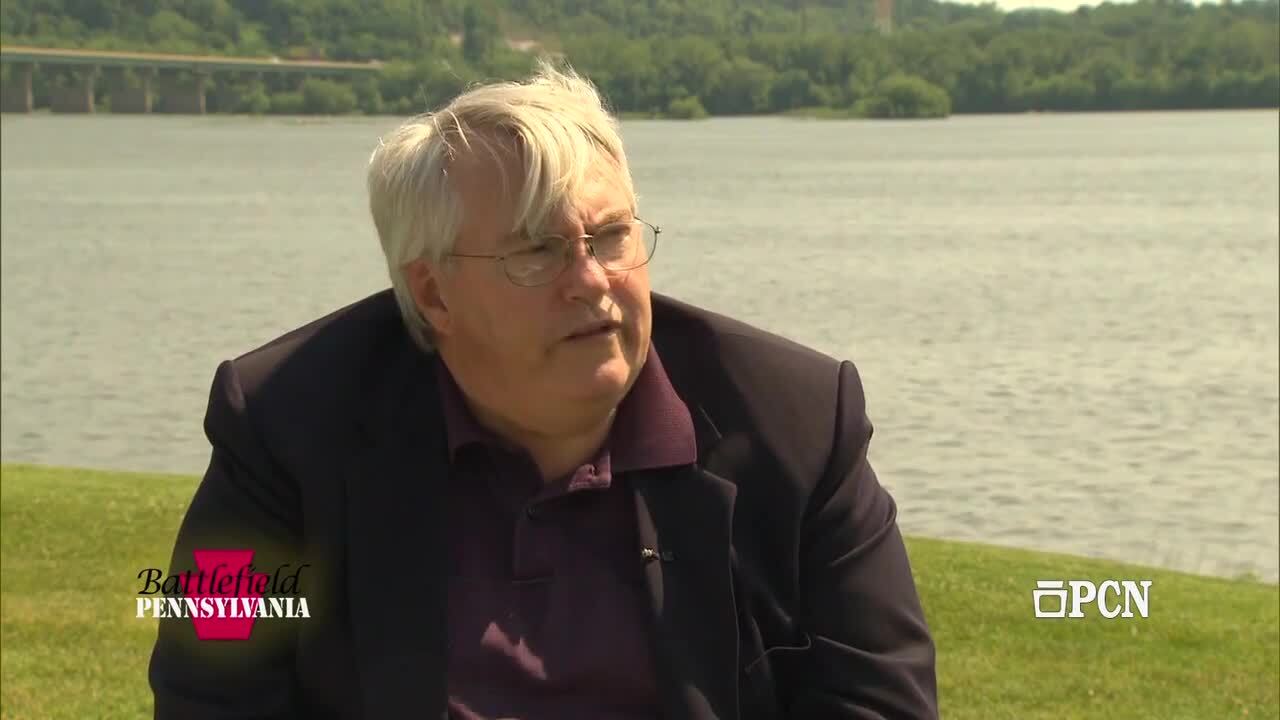 The Burning of the Columbia-Wrightsville Bridge, Battlefield Pennsylvania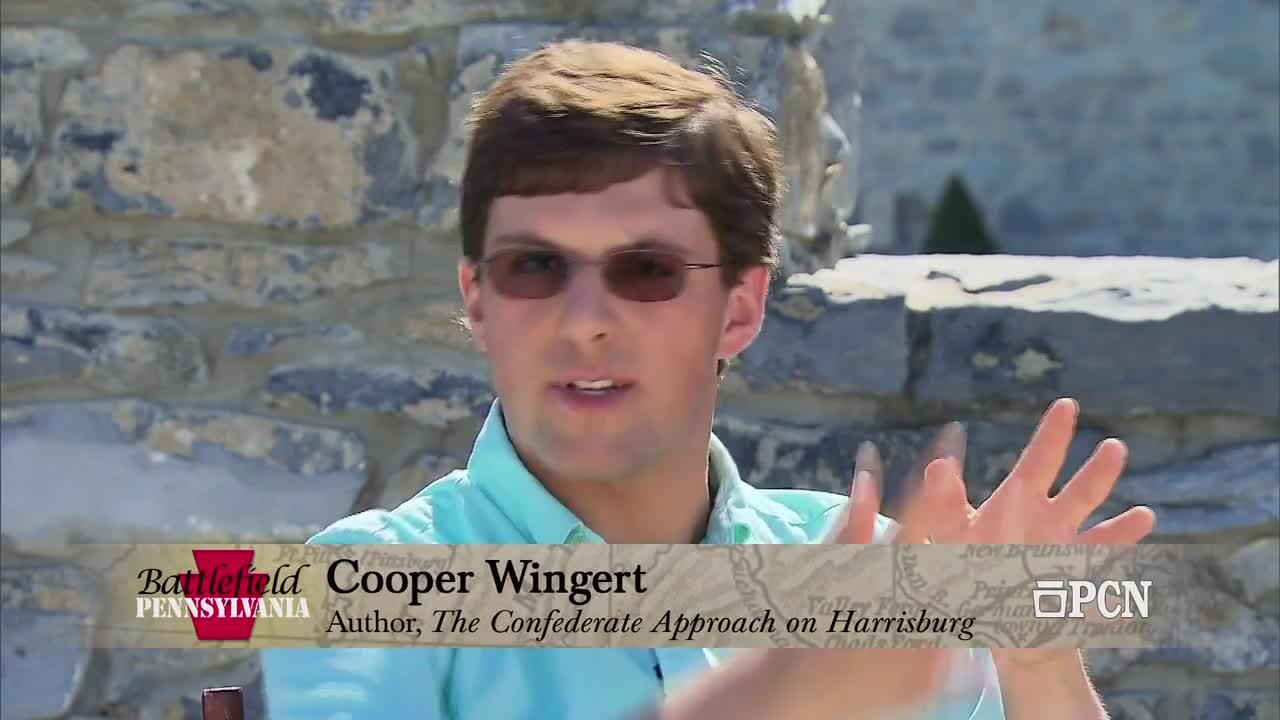 Skirmish At Sporting Hill, Battlefield Pennsylvania
Battle of Hanover, Battlefield Pennsylvania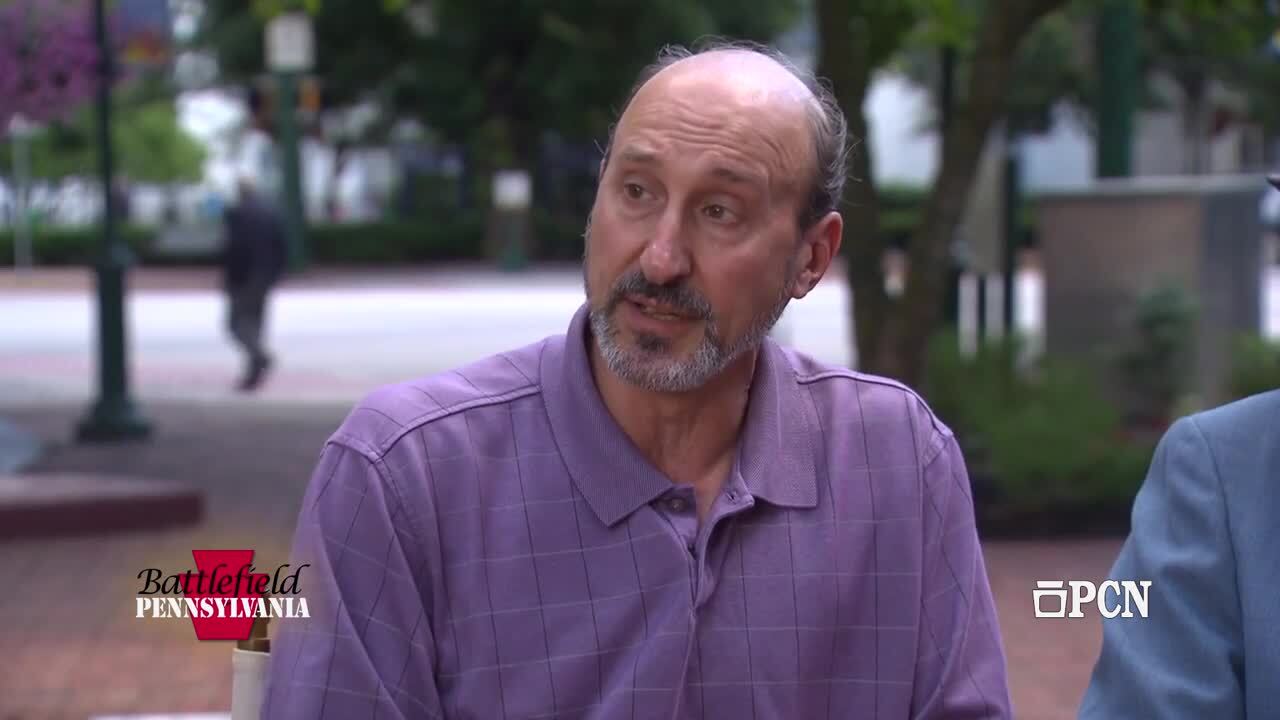 Battle of Carlisle, Battlefield Pennsylvania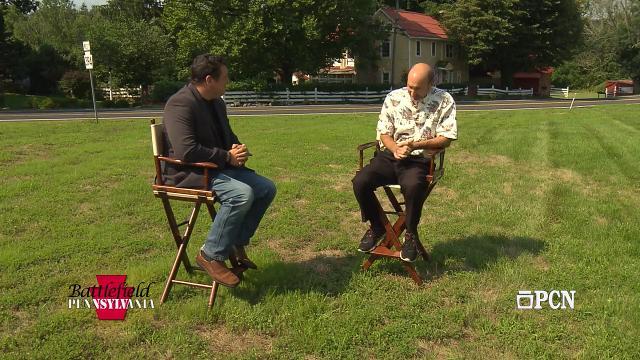 Battle of Hunterstown, Battlefield Pennsylvania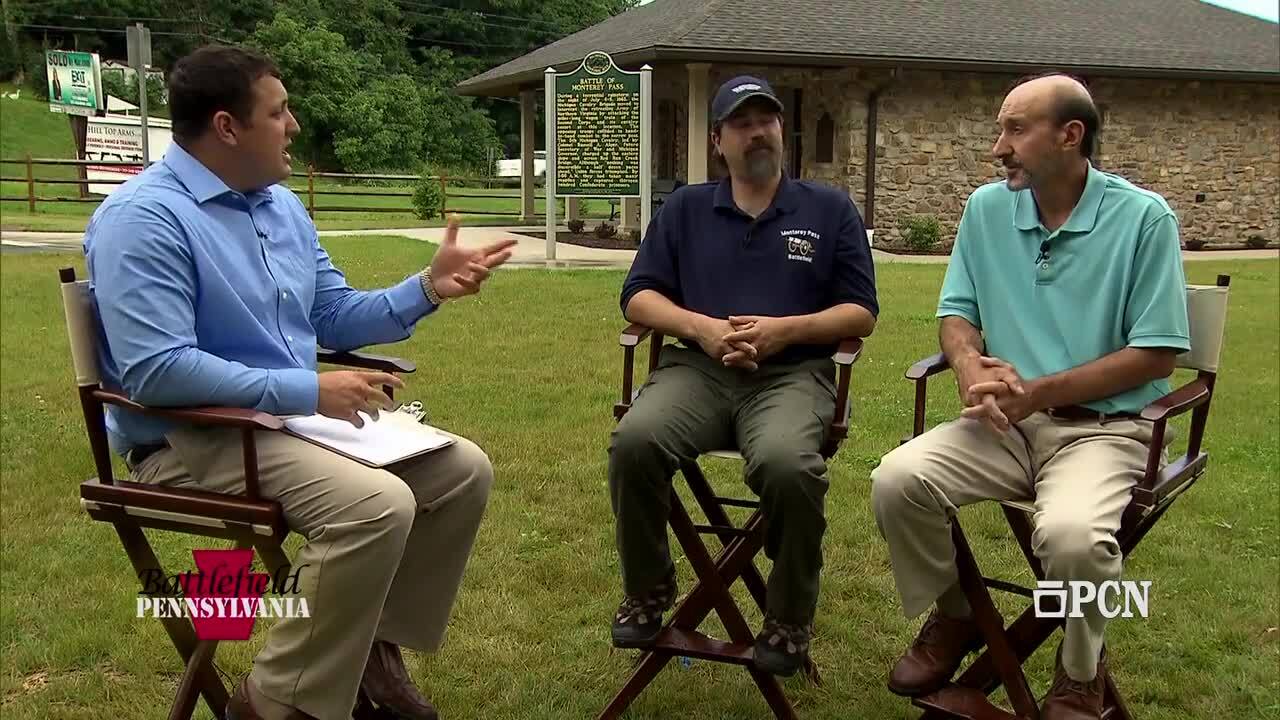 Battle of Monterey Pass, Battlefield Pennsylvania
The Burning of Chambersburg, Battlefield Pennsylvania

Shop Battlefield Pennsylvania