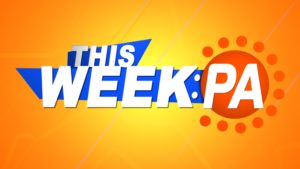 Join us for the next episode of This Week: PA. Reporter Stephen Caruso of the Pennsylvania Capital-Star joins us to discuss coronavirus, the methane tax credit bill, highlights from the state budget hearings, and the 2020 Election.
On the phone, we'll talk with Sen. Ryan Aument about his proposal to address student loan debt and with Attorney General Josh Shapiro about coronavirus-related price gouging
Articles featured on today's program:
Can a closed Capitol be transparent? Yes, say experts
Pensions position, lawmakers prepare as coronavirus economic impact trickles into Pa.
Pa. up to 63 COVID-19 cases, health officials say, as virus spreads to NePa and Lehigh Valley
Coronavirus and price gouging: Pa. attorney general says reports reach hundreds
Three Pa. special elections will go on as planned Tuesday despite the coronavirus