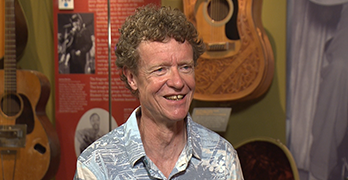 Chris Martin IV is the Chair and CEO of C. F. Martin & Co, America's oldest and most revered guitar maker, based in Nazareth, PA. The company was founded in 1833 by his great-great-great grandfather, C. F. Martin.
Under the current leadership, the company has experienced unprecedented sales and production growth, maintained quality standards, introduced many new technologies, expanded the factory to nearly three times its prior size, integrated the model lineup with the introduction of many affordable guitars and has fortified the higher end with artist signature editions and vintage inspired recreations of historical Martin guitars.
PCN Profiles airs Sunday nights at 8:30 PM on cable and the PCN Select streaming service.