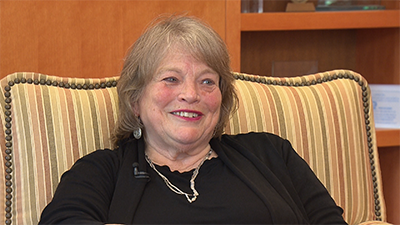 Roberta Schomburg serves as the interim Executive Director of the Fred Rogers Center. She is formeraly Associate Dean and professor of Early Childhood in the School of Education at Carlow University in Pittsburgh, where she has taught for twenty-five years.
Roberta is a past Senior Fellow at the Fred Rogers Center, where she advises various projects and conducts research. She is on the editorial board of the Fred Rogers Center's Early Learning Environment and has been a consultant with the Fred Rogers Company for the past thirty years. Where she developed activities for the Mister Rogers' Plan and Play book, and helped design professional development materials for teachers. Continuing her work in the Fred Rogers Company, she is currently an advisor for Daniel Tiger's Neighborhood.
PCN Profiles airs Sunday nights at 8:30 PM on cable and the PCN Select streaming service.