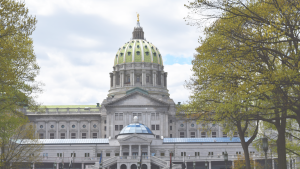 Pennsylvania's Capitol:  "A Monument to Graft"
Brad Bumsted, author of "Keystone Corruption," takes viewers on a tour of a rogues' gallery of elected officials who abused the public trust and paid the price.  Even
architect Joseph Huston, the man who designed the building with a soaring rotunda, wasn't immune to scandal.
Watch this episode and more with a PCN Select subscription!