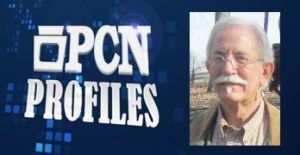 Nationally recognized sculptor Gary Casteel was born in the hills of West Virginia. In the fourth grade, after seeing a picture of Michelangelo's David, Casteel knew that sculpting was the profession he wanted to pursue. While living and working in the United States and abroad, he searched for professional sculptors in order to enhance his abilities by apprenticing under these masters.
One of Casteel's most famous and recognized pieces is the General James Longstreet equestrian, erected in the Gettysburg National Military Park. He was honored in 2000 by the National Civil War Memorial Commission with an invitation to design and sculpt a memorial to honor those events and individuals, civilian and military, of the Civil War.
He continues to receive commissions, and strives toward maintaining and preserving the American past in sculpture. Gary and Leslie, his wife, live in Cashtown, PA, near the Gettysburg Military Park, with their daughter Lydia Mae.
Watch this episode and more with a
PCN Select subscription
!