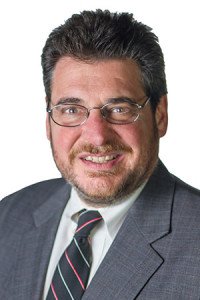 As Director of Sports Fundraising and Community Awareness at PCN,  Joel works in the community and around the state to develop new sports partnerships and sponsorships as well as community outreach.
A graduate of Elizabethtown College, Joel has 30 years experience in the media industry. For 20 years, he worked at WITF-TV in Harrisburg, holding various positions including the title of director of learning technologies before his departure to WHVL-TV in State College. Joel built the business plan for WHVL and launched it as the first ever commercial television station with its base of operations in State College PA. Still a  minority owner of WHVL-TV, he held the position vice president and general manager for the television station before leaving the day-to-day operations.
Joel continues to serve as a consultant and frequent co-host for the Pennsylvania Sports Network's state-wide radio shows.  He is an Emmy nominated television producer and before coming to PCN, Joel operated a  media consulting business providing management and logistical insight to media and state agencies in Pennsylvania.
Joel grew up in Northern New Jersey and currently lives in Harrisburg, PA.