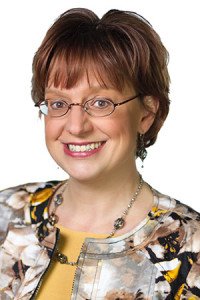 Debra Kohr Sheppard's responsibilities as Senior Vice President and Chief Operating Officer include oversight of PCN's Operations and Engineering departments, and executive oversight of the technical operations of the Programming department.
Recently, she led the effort to build a responsive website and the PCN Select Mobile App. Sheppard managed PCN's transition to high definition (2011). She led a team to oversee the design, construction, and implementation of PCN's new technical facility; from analog to digital and 5,500 to over 21,000 square feet. Her article regarding this expansion was published in Broadcast Engineering (2005). In 1994, the PA Department of Education honored Sheppard with the Excellence in Leadership Award for a seven-part documentary series on each of the Pennsylvania Governor's Schools.
Debra has been with PCN since 1993 and is a Kutztown University graduate.