This Week: PA 
This Week: PA discusses and highlights the most current events happening throughout the Commonwealth, breaking down the weekly run-down of top events, bills, news, and news-makers. Frequently joined by top state lawmakers and Capitol reporters, This Week: PA aims to look ahead to the bills, topics, and stories that are on both the House and Senate Calendars for that particular week, and also provide analysis and discussion about them in a quick and informative manner.
LIVE Mondays at 9:30 AM.*
*When the House & Senate are in session. Air time is subject to change.
Upcoming Episode: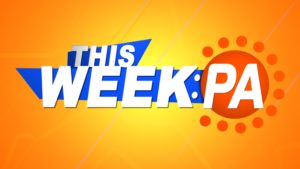 LIVE Monday, April 15 at 9:30 am
John Micek editor-in-chief of the PA Capital-Star, joins us to talk about the child sexual abuse statute of limitations, the Tree of Life synagogue commemoration, and the efforts to save the Three Mile Island nuclear plant. On-the-phone guests include Rep. Barry Jozwiak to talk about bringing back vehicle registrations stickers and Sen. Tim Kearney to discuss his bill on child sexual abuse statute of limitations.
Articles from today's show:
Fate of two child sex crime bills tied to each other
Toxic chemical discovered in drinking water by central Pa. homeowner; utility plans more testing
This is why you should tell your U.S. senator to vote to restore 'net neutrality'