A PCN Select subscription allows you to watch the same great PCN content plus additional LIVE streams and video on demand on your favorite device. Stream Pennsylvania Politics and Policy, History and Culture, Sports, and more.
Choose a subscription below to start streaming today!
Annual $34.99 subscription to PCN Select, active immediately upon payment, valid for one year.
A daily subscription is ideal for live day-of coverage and is not recommended for viewing video on demand. 
Daily $12.99 subscription to PCN Select, active immediately upon payment, valid for 24-hours.
For the best viewing experience with your subscription, please download the PCN Select app.
How to Watch
PCN App
TV
STREAM ON YOUR FAVORITE DEVICE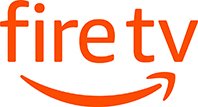 Please note: The quality and strength of your home or cellular network can strongly affect how smooth live and on demand videos will play. 
Desktop
Click the red WATCH PCN button above.
Account Help
Video
Account Help
How do I renew my PCN account?
Log into your account at pcntv.com/login.  In a new tab, go to the PCN Membership Signup page. Complete the form as directed for your desired Membership level.  When your renewal is complete, your membership profile will be updated to show a new expiration date for your account.  If you have additional questions please contact us at 717-730-6000 or info@pcntv.com.
Why is my credit card being declined?
Please double check that you are entering the correct credit card information including the card number, billing address, zip code, and spelling. If your credit card information continues to be declined, please contact us at 717-730-6000 or info@pcntv.com.
I did not receive an email confirmation, is my account registered?
Some email clients filter messages to 'Spam.' Check your Spam and junk mail folders for this message. If you are unable to locate this message, use your account credentials to log in. Contact us 717-730-6000 or info@pcntv.com if you have additional questions, or would like to request a receipt.
Can't find your question? Check our FAQ page or contact us.
PCN App FAQ
How do I watch on the PCN App?
Subscribe to PCN Select at pcnselect.com. Two subscription choices are available: Daily, 24-hour subscription for $12.99 (active immediately upon payment) and an Annual subscription for $34.99. All subscriptions are active immediately upon payment.
Is anything free on the App?
Yes. When browsing programs in the categories, look for green flags that denote content as FREE. Previews, select programs, clips, and several public affairs events can all be accessed without a paid account.
Contact Us
Call: 1-717-730-6000
Email: info@pcntv.com