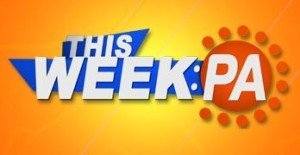 John Micek, Editorial and Opinions Page Editor for Pennlive and The Patriot-News, talks to us about the latest news on elections, the PA budget process, school safety, and redistricting. Joining us later in the program, Sen. Judy Schwank, Minority Chair of the Senate Agriculture and Rural Affairs Committee, talks to us about bills her committee is working on to bolster farms, and the agriculture industry. Sen. Don White, R- Indiana County, tells us about his legislation that would allow officials to be armed on school property.
Articles featured on today's show:
New headache for Pennsylvania GOP: Rep. Ryan Costello mulls retirement
Election whiplash: Saccone, other candidates scramble to get into race for new district before dust settles on District 18 contest
Does Mike Stack live with his mother? Legal challenge seeks to throw Lt. Gov. off the ballot
Costello Considering Ending Run: Report
Pa. House: Investigation into Rep. Nick Miccarelli sent to law enforcement
Protests may run up against entrenched NRA influence at Capitol
Republicans seek answer to Trump drag after special-election setback in Pa.
GOP challenges Lamb, who won vote count in District 18
House GOP report: The beginning of the end for Rep. Nick Miccarelli? | Thursday Morning Coffee
Some Pa. House Republicans backing abortion ban for Down Syndrome, opposed funding increases for services for the disabled | Tuesday Morning Coffee
Gov. Wolf's ethics plan deserves some straight talk | John Baer
House nears vote on bill targeting fish and boat chief
Governor candidate Paul Mango's campaign scrambles to kill rumors he's lost his running mate: Exclusive