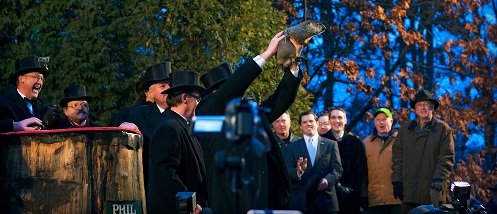 Coverage of Groundhog Day 2017 will replay today at 4 p.m., 7:30 p.m., and 10:30 p.m.  Watch on cable, online, and on the PCN Select app and Roku Channel*.
*PCN Select subscription required to view.
Anxious to see Phil's prediction?  Watch the clip to find out what weather to expect!