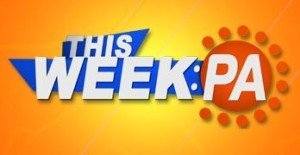 Jon Delano, Money & Politics Editor of KDKA-TV in Pittsburgh, will join us to discuss the new legislative session getting underway. Prison closures, medical marijuana licensing, and the upcoming PA budget are some of the anticipated topics. We will also briefly discuss what President Donald Trump will mean for Pennsylvania moving forward. Later in the program, we'll hear from Rep. Jerry Knowles, R- Schuylkill, about colleges that want to label themselves "sanctuary campuses", and Rep. Bob Freeman, D- Northampton, about a bill he's sponsored that would allow the Auditor General to audit the General Assembly and their expenses.
Articles featured on today's show:
Memo to Kellyanne Conway, there is no such thing as 'alternative facts': John L. Micek
PA Supreme Court gives lawmakers more time to draft new casino tax
New AG Shapiro axes Kane's twin sister and other allies
Farnese fraud case to begin next week, judge rules
The one, very simple thing that Josh Shapiro and Joe Torsella need to remember today: Tuesday Morning Coffee
Why is Pennsylvania's budget out of whack?
Economics of prisons closures part of discussion surrounding state plan
Gambling expansion likely for Pennsylvania in 2017, lawmakers say
In first act, new Pa. treasurer cracks down on pay-to-play fees
Pennsylvania unemployment workers call on legislators for funding
Report projects ACA repeal would cost 137,000 Pa. jobs and dramatically increase state budget deficit