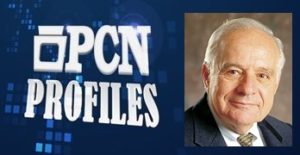 Albert Boscov was Chairman and Former CEO of Boscov's Department Stores. He passed away on Friday, Feb. 10th at the age of 87.
Albert took over the business from his father, Soloman Boscov, in 1954. The family, single store transformed into a billion dollar department store chain, with dozens of locations in six states.
He says he's never forgotten about the customers who can only spend $39 on a dress.
In early 2006, Albert retired as chairman of the mid-Atlantic region chain, but returned in 2008 to return the business to financial health.